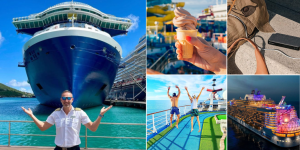 Cruise Ship Pros Tell Us Their Super Sneaky Tips
By Lauren B
---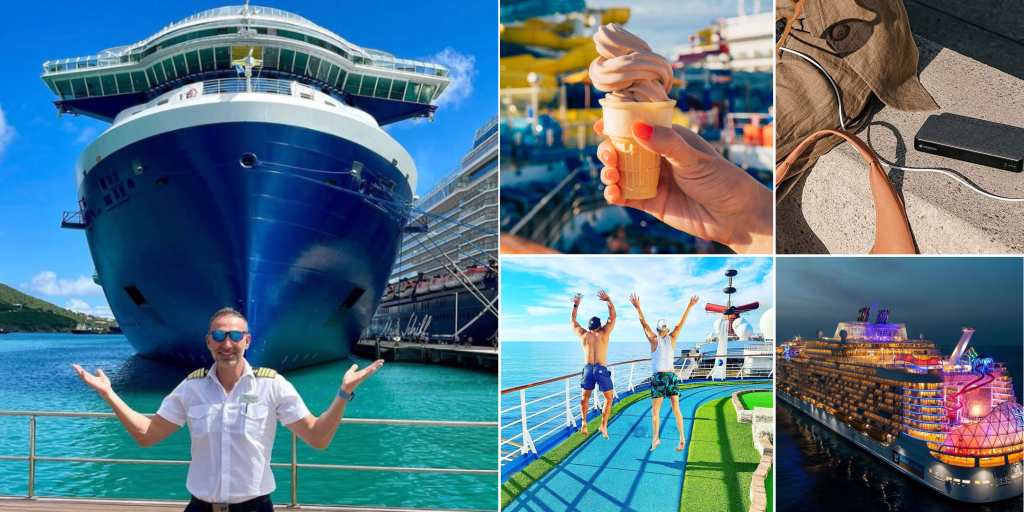 Ah, sailing at sea. Few of us get to spend a lot of time on that hobby. But there is a way: A cruise is a unique vacation on a big boat. If you're a fan of that plan, you know there's nothing quite like it. For more than a week, you get to ride the waves in a floating city. There are decadent buffets fit for kings. There are live shows. There are island day stops and unlimited booze on the cruise. What a ride! We were interested to find out a little more about the way it all works. As a result of our digging, you will read the inside scoop. We gathered some of the best secrets and tips from insiders in the industry. From brunch to casino night, there's a better way to play. It's time to maximize your experience at sea. Friends, read on!
You've Missed the Secret Code
You might think you're a savvy traveler. But your street smarts are not going to help on a cruise. Did you know that the staff use secret language, right under your nose? They feel you're not supposed to know everything. What nerve!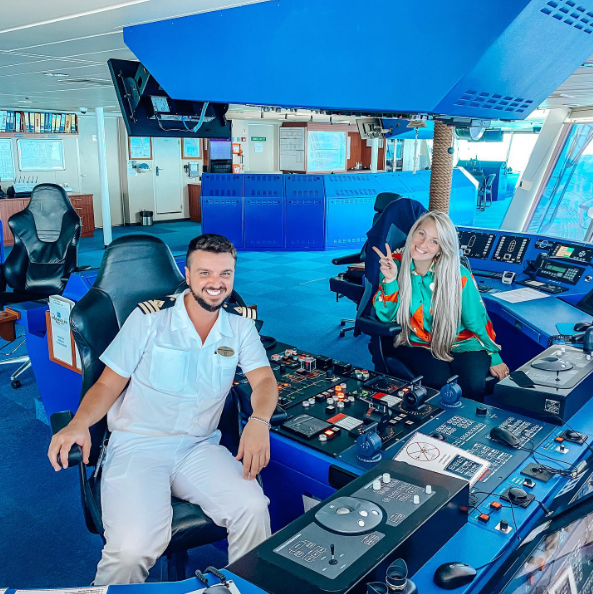 Well, maybe it's not a dark conspiracy. The employees just want to keep things going smoothly without disturbing you. For example, a "bravo" indicates a fire. A "30-30" summons staff to clean up a mess. And a "PVI" is even grosser: A public vomiting incident. You didn't want to know that!
Reservations Aren't Super Strict
One of the best benefits on a cruise is the quality entertainment. Naturally, you think you need to make a reservation. But what if you forget? If you didn't book a seat in a timely manner, you can probably still get in. Don't stress!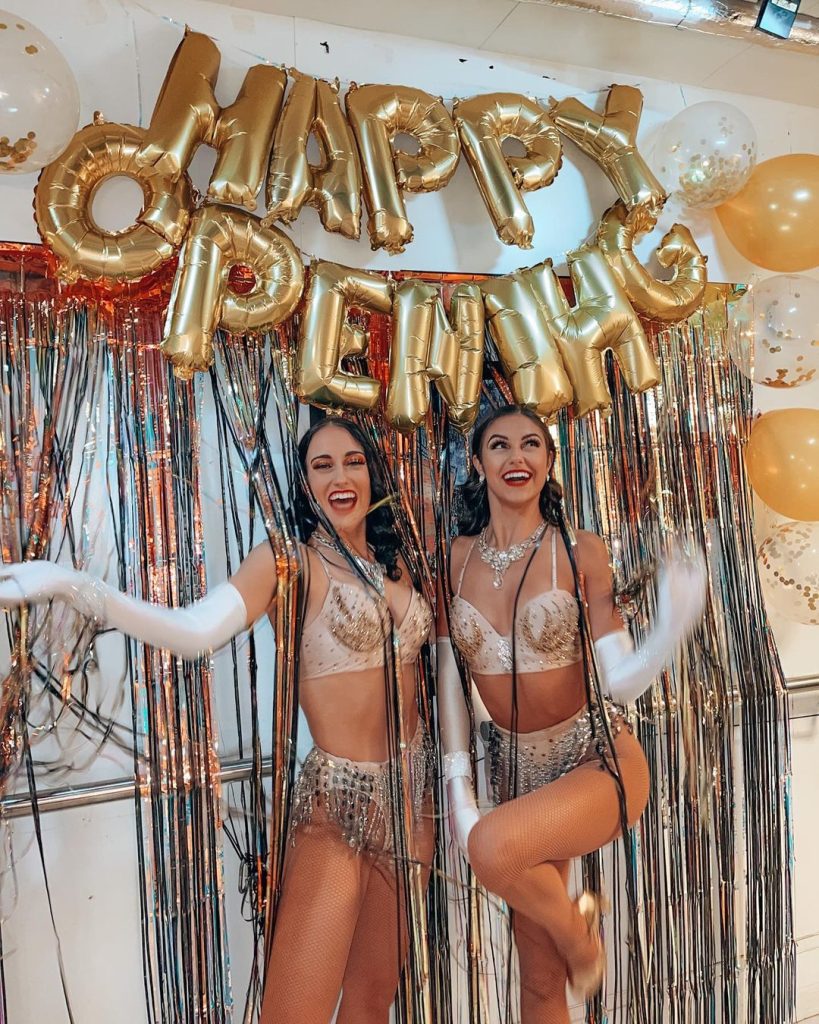 The show might even be sold out, but it's an open secret that some guests always fail to show. It's worth a try to come before the act and grab open spots. Cruises do prefer things organized. But there are gaps, and you can take advantage of it.
There is a Free, Creamy Version
Why pay extra for ice cream? You bought the deluxe package, and that feels like a waste. If you have a cold craving on board, you should indulge. Ben and Jerry's might cost you extra. But smart guests discover there is free soft serve.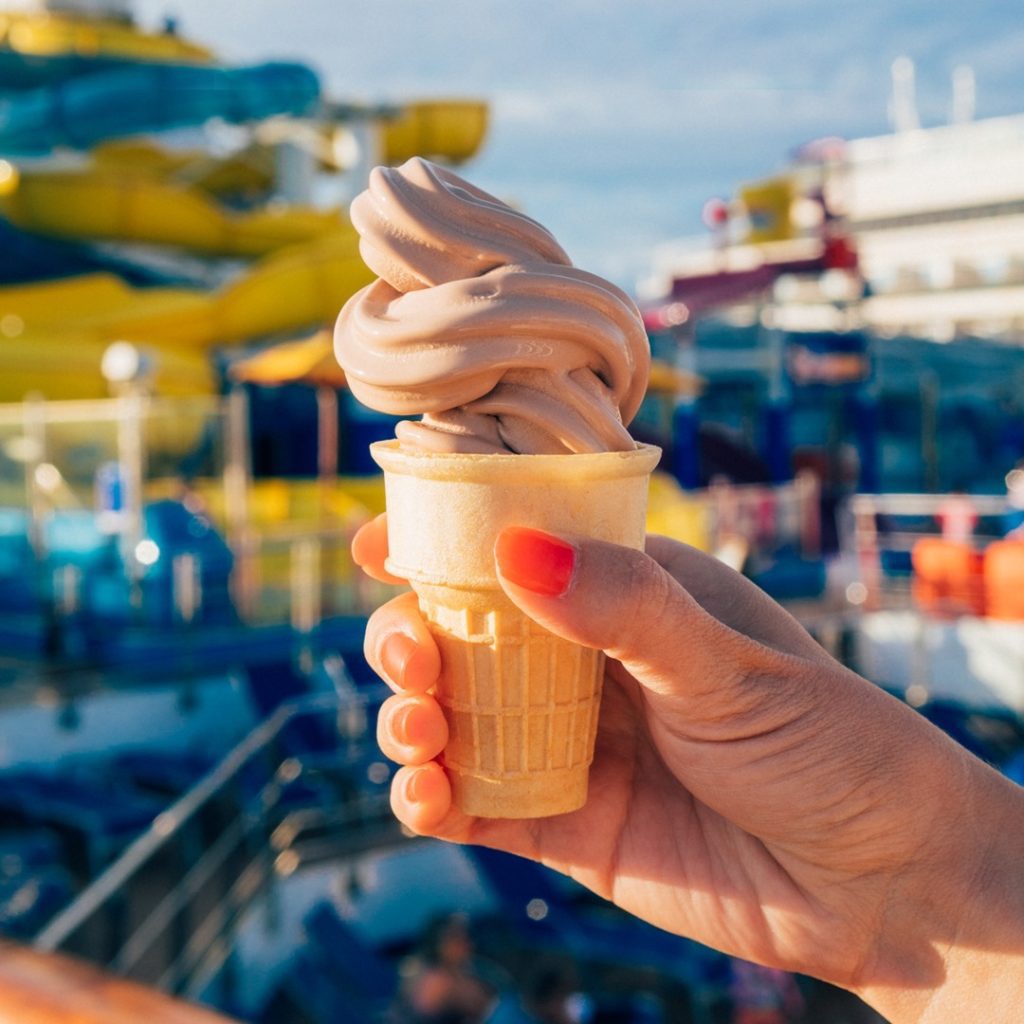 If the ice cream is not brand name, the cruise isn't going to charge. You might prefer Ben and Jerry's Cherry Garcia flavor. But classic chocolate on a hot day will suit you, too. Enjoy it guilt-free. But not calorie-free!
Airplane Mode Is a Must
It's your worst nightmare: You sail around the world and get roaming charges in international waters. Imagine the cost. Does this really happen? These worst-case scenarios have been rumored. Be safe and set your cell to airplane mode. Don't risk it!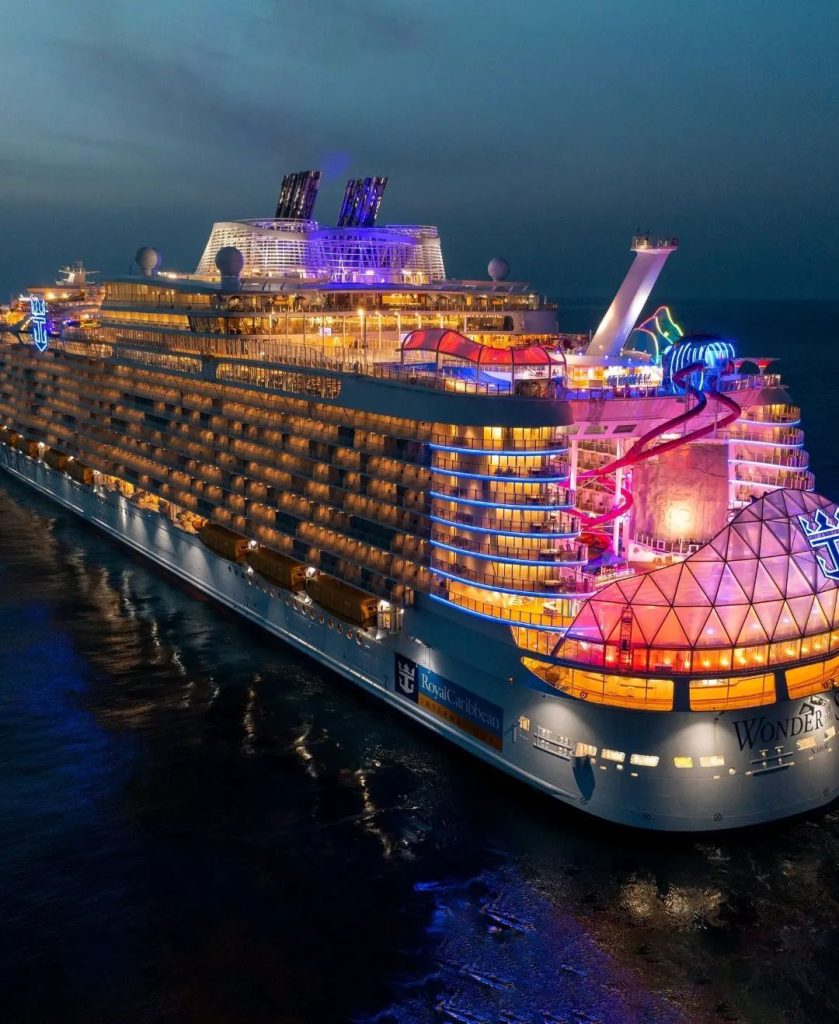 Some passengers say they racked up thousands. It happened without a clue as they sailed around relaxing. Sadly, their cell company was silently making extra. We advise a Wi-Fi package and using an app to make calls on board. Be smart!
The Cabin Walls Have a Perk
In a hotel room, the walls are just plaster and paint. But a ship cabin is different. As it turns out, these walls are special. They are made of metal and experienced guests bring magnets. By hanging things, there is extra storage on board.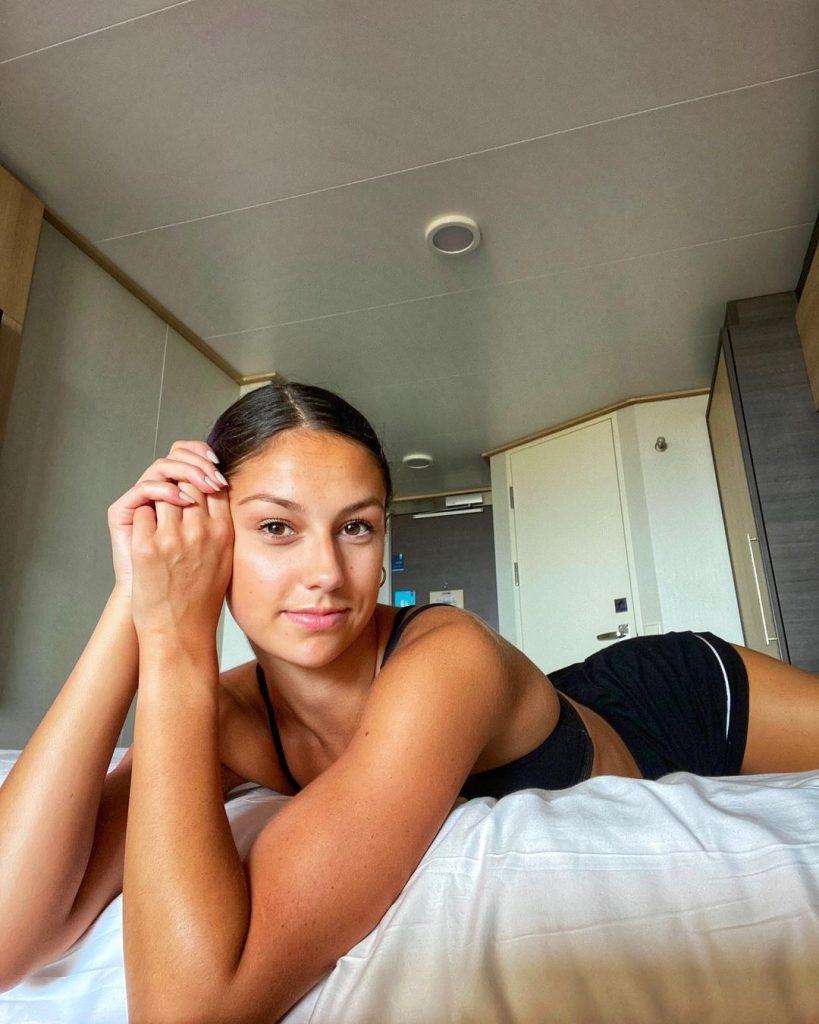 Using clips, you can display your ship card and breakfast menus. You can also leave messages for your roommates if you leave. Most guests never discover this secret. But that's where we come in! More genius tips are coming, next.
There's a Free Kiddo Camp
Cruise companies offer a great family vacation. In theory, that sounds ideal. But many moms and dads want time for themselves, and that's tricky. You can't just leave the little ones in the room all week. Is there a solution?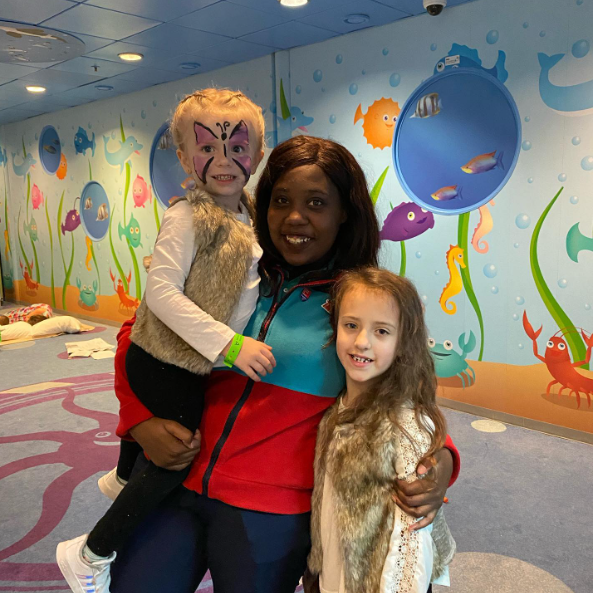 As it turns out, there are a few options. On some ships, a children's camp is included free of charge. Other lines have an on-call babysitter and classes for younger kiddies. If you don't know about these ideas, you might not even use them. It's an open secret!
Chefs Crack a Million Eggs
You might not realize just how hard it is to feed thousands. But a cruise certainly does. It's their job! Big ships know what is going to be eaten on every trip. At this point, there is a pattern. Read on, because these numbers are shocking!
In one week, Americans drink 3,000 bottles of wine. They eat 7,000 pounds of chicken breast and 100,000 eggs a day. Whether scrambled, boiled, or fried, the amount is mind-boggling. It's hard work in a cruise kitchen, that's for sure.
Hide This in Your Pocket
Island stops are a fun break from the sea. But it's wise to carry one thing in your pocket as you walk around drinking rum in the sun. In case you lose track of time or lose your way, always carry the ship's contact details with you. Experts warn: Better safe than sorry!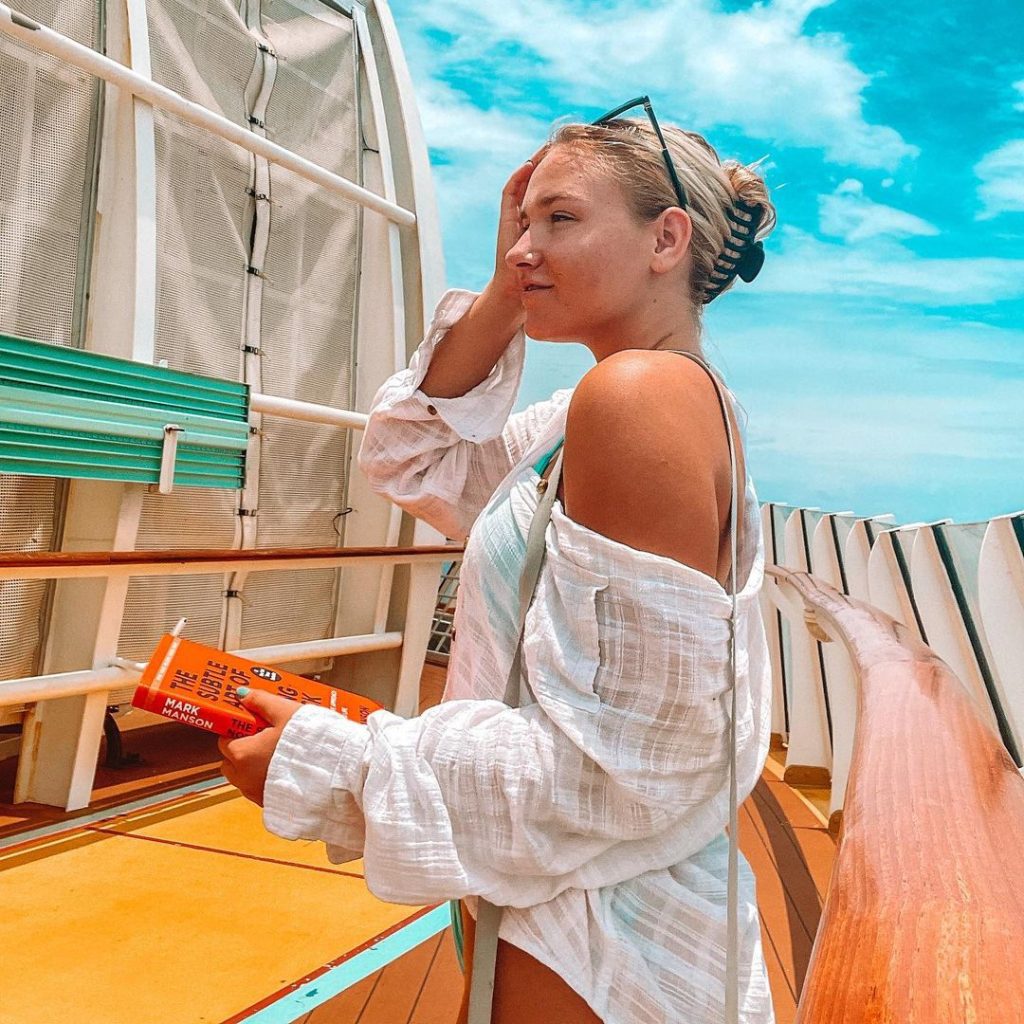 You probably have the information in the newsletter in your cabin. Make sure to look and write it down. You can hide it in your shoe or your hat. You can type it into your phone. Whatever you choose to do, don't be lost without it!
They Plan For Outbreaks
Anytime you're trapped with thousands of humans, there are risks. A cruise has to plan for that! At least a few guests are unknowingly sick upon arrival. And on a boat, there's nowhere to run from a virus. It's easy to have outbreaks, and the staff is prepared for the worst.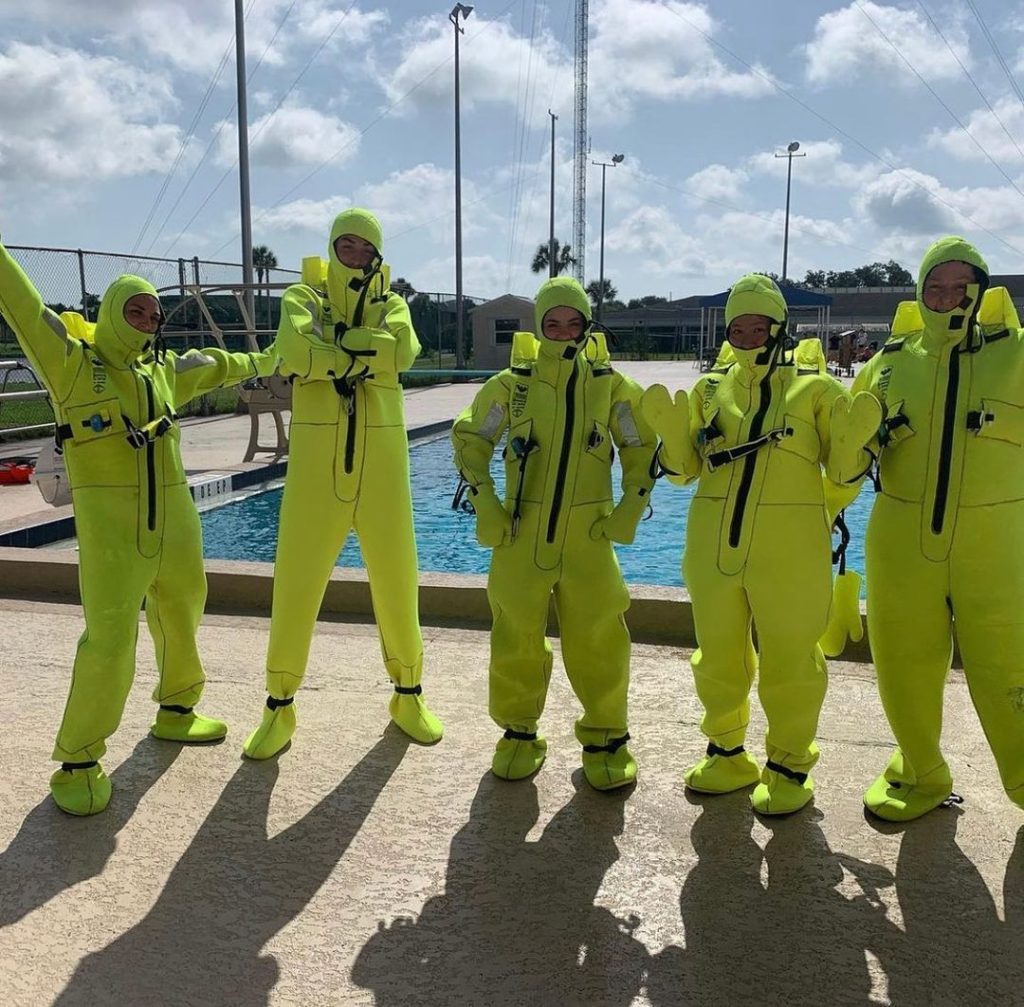 The Norovirus is common and causes vomiting and diarrhea. It is very contagious and presents a plumbing emergency. Thousands could use the loo at once! To avoid this issue, the ill are tracked carefully. When certain numbers are reached, protocols are triggered to manage it. Thankfully so!
Fine Dining First
Many folks enjoy the fanciest restaurants on a cruise. But on the first day, plenty are distracted. It happens to be the best time to get gluttonous. On some trips, you get a discount to go the first night. Who knew?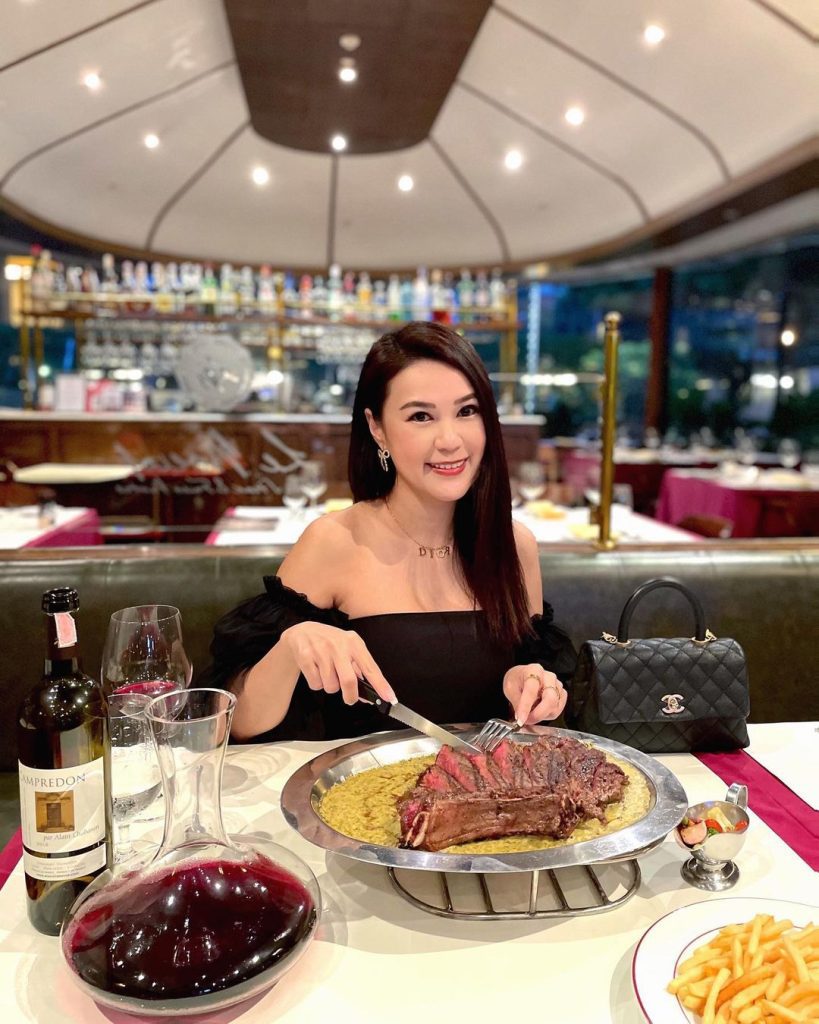 As the days go on, these seats are harder to get. The best places get full and charge regular prices. When demand is high, why wouldn't they? If you crave good steak or lobster, do it early. There's no benefit in waiting if you think about it.
Do Be Last Minute
For most employees, trips are a careful plan. It's hard to leave work without prior notice to the boss. But if you are lucky to be part of the flexible few, you can score amazing deals. Do it last minute!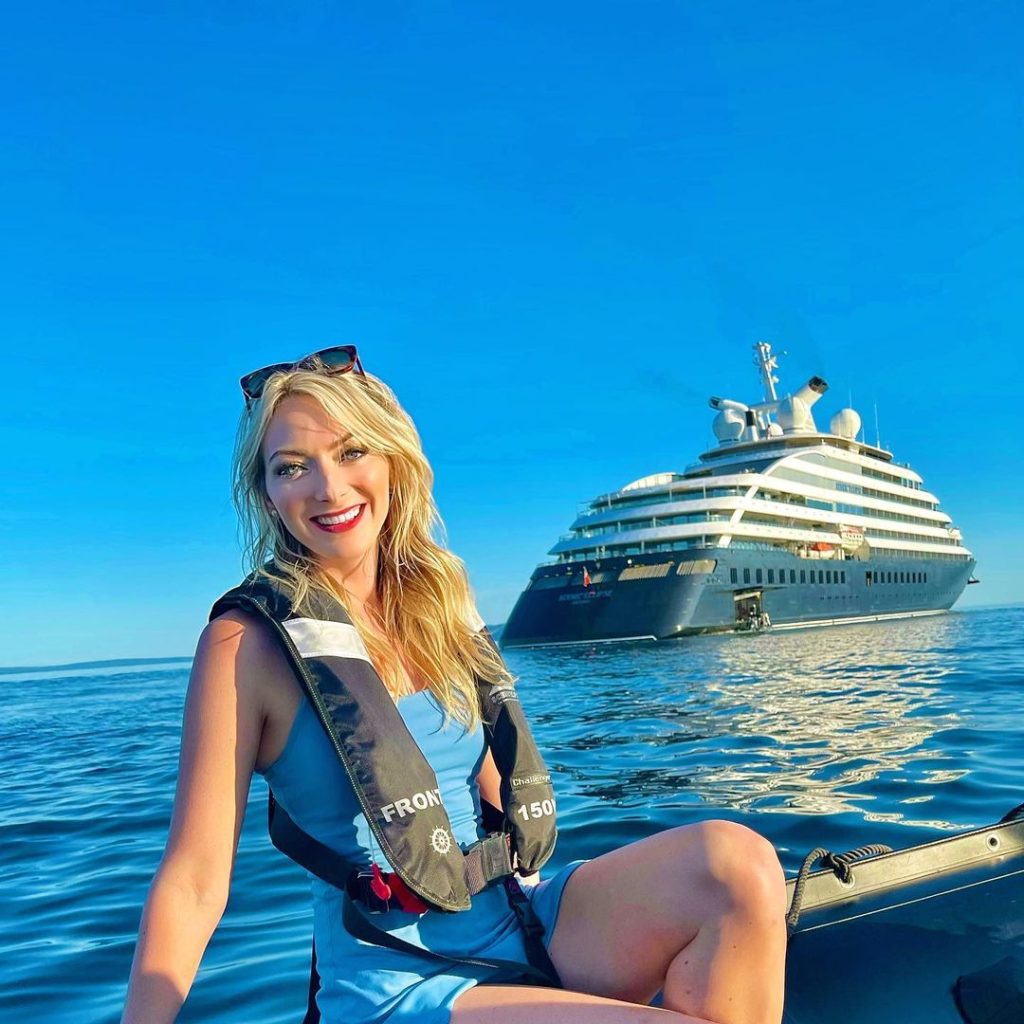 Be bold and make a call. Ask about the cruise line's cancellation policy. If you find out guests are allowed can only cancel 3 months before the voyage, that's the prime time for you. Better deals will be available during this window as the gaps get filled at shocking discounts.
Don't Sleep in These Rooms
On a cruise, all rooms are definitely not created equal. Some guests get a window to the sea, while many do not. But that's not the worst outcome, say ship insiders. Don't book your room below the pool deck, near an elevator, or the casino. Say no thanks!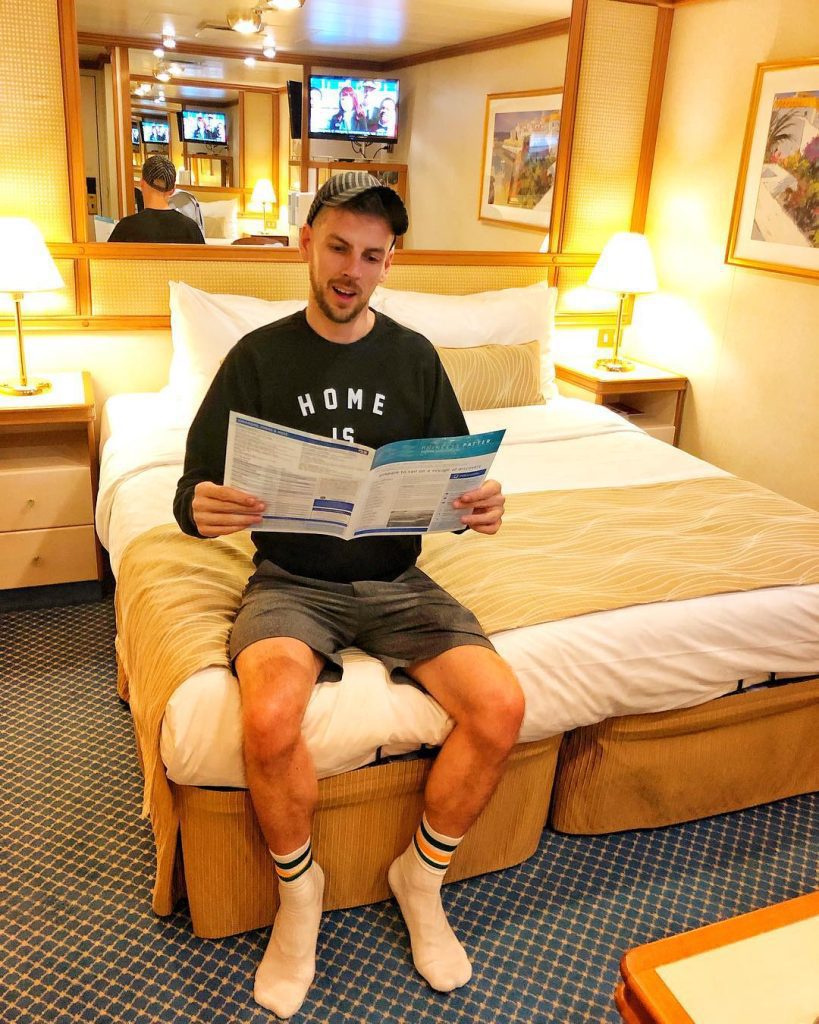 If you think about it, some areas of the cruise are pretty noisy. We assume you want peace and quiet on vacation. Sleeping near a nightclub could really ruin your experience. It's not obvious when you're booking. But now, you've been warned!
The VIP Genie Treatment
All cruises offer guests a little luxury. But there is a VIP service for those willing to pay the big bucks. For the elite, ships provide butlers and exclusive apartments. Then, there are the cruise genies hired to make wishes come true.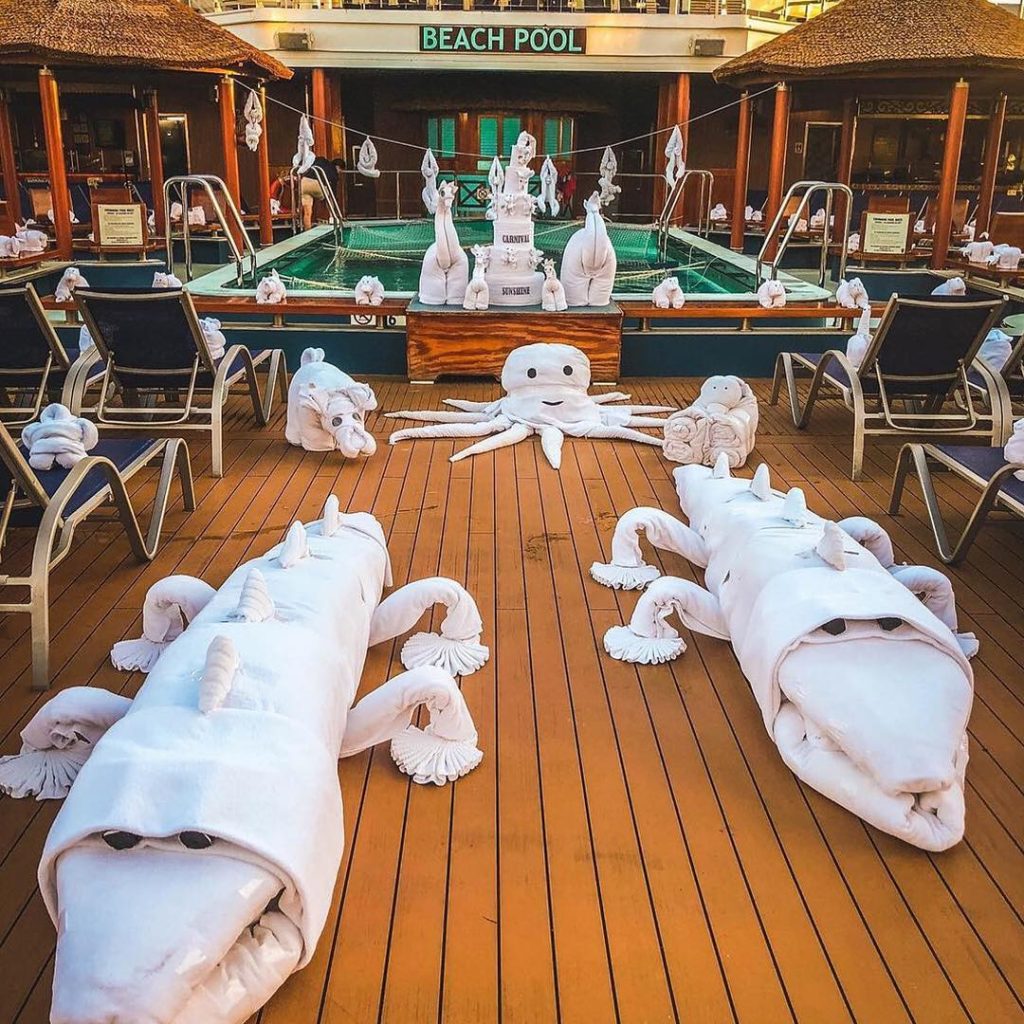 In the high-end suites, guests need to be happy, period. Creativity is a big part of the position. These modern servants go above and beyond, just like a genie. It feels pretty magical, and it's all accomplished without a lamp.
Subliminal Messaging is Real
Crew behavior can make or break a trip. For example, it matters how you manage outbreaks. If you suddenly notice a song about hand washing on your cabin TV, it's not an accident. It was planned, just like everything else.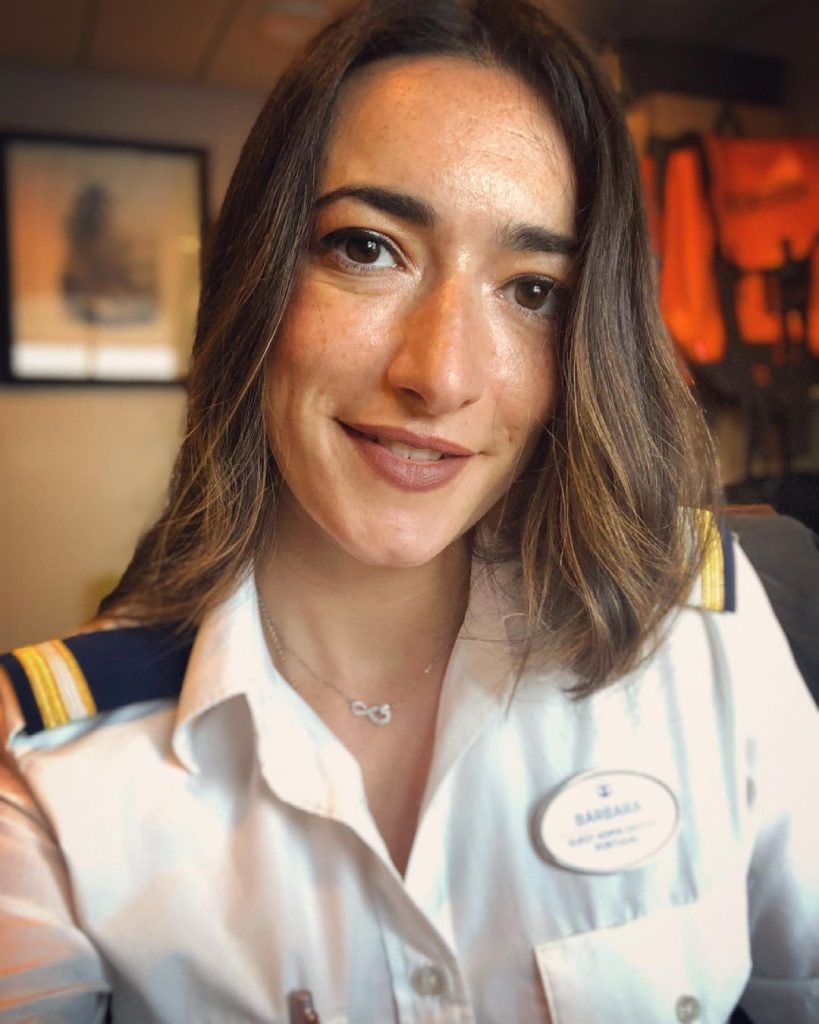 If you notice a karaoke event near the casino, it's there to drive dropping revenue. If you see staff making an announcement holding a Starbucks cup, it's probably to encourage coffee sales. It's mildly creepy: All messages are coldly calculated!
Try the Pillow Menu
On a cruise trip, choice is not limited to food. Even your bed has upgrades. This fact is not well publicized, but pillows come in hard or soft. And that's just the beginning! We're making a few more open secrets are now open to you.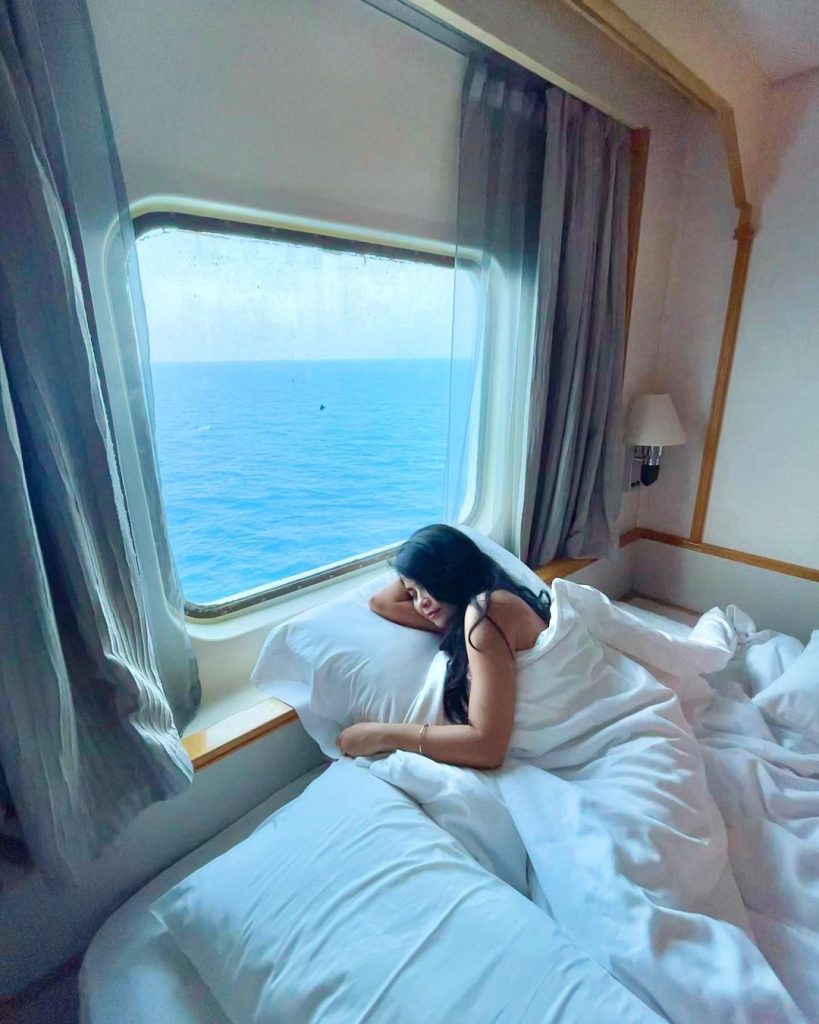 If you're an egg crate topper fan, you can ask. Feel free to request top sheets, too. Since no two people are exactly the same, beds are custom in our lives. Vacations are all about comfort, and cruises understand that.
Find Your Line Online
You might think a cruise vacation is a mystery. But it's the age of social media, and travel is adapting. Check out your line on Facebook. There's likely a group with ship tips. Those who know actually care to share.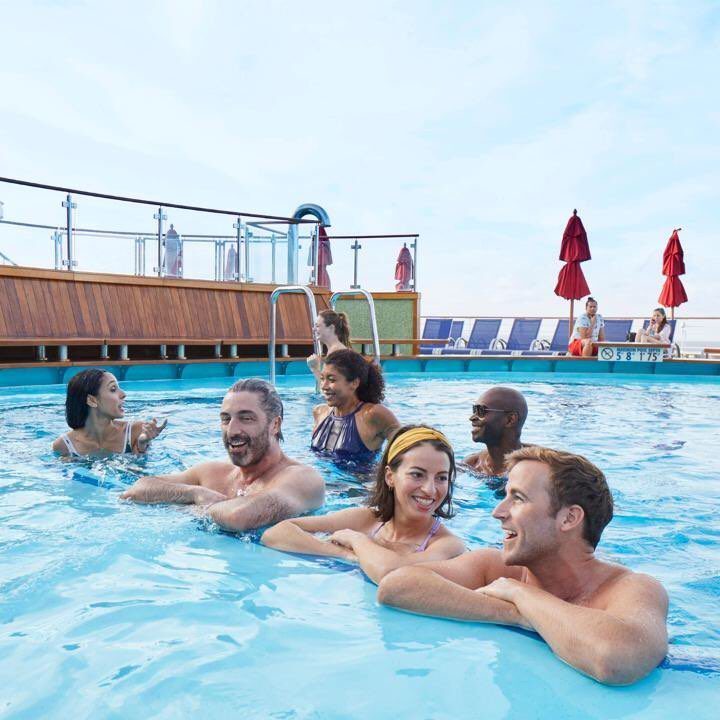 In this community, you can get ideas for the day trips at ports. You can see itineraries and choose your entertainment wisely. And you can link up with virtual friends who are planning the same voyage. Why be totally surprised?
Reach For Room Service
It's a blessing and a curse: Cruises bombard you with food night and day. When you first arrive, the culinary options can be overwhelming. Extravagant buffets and breakfast bars are everywhere. But never forget, there is room service. It's free!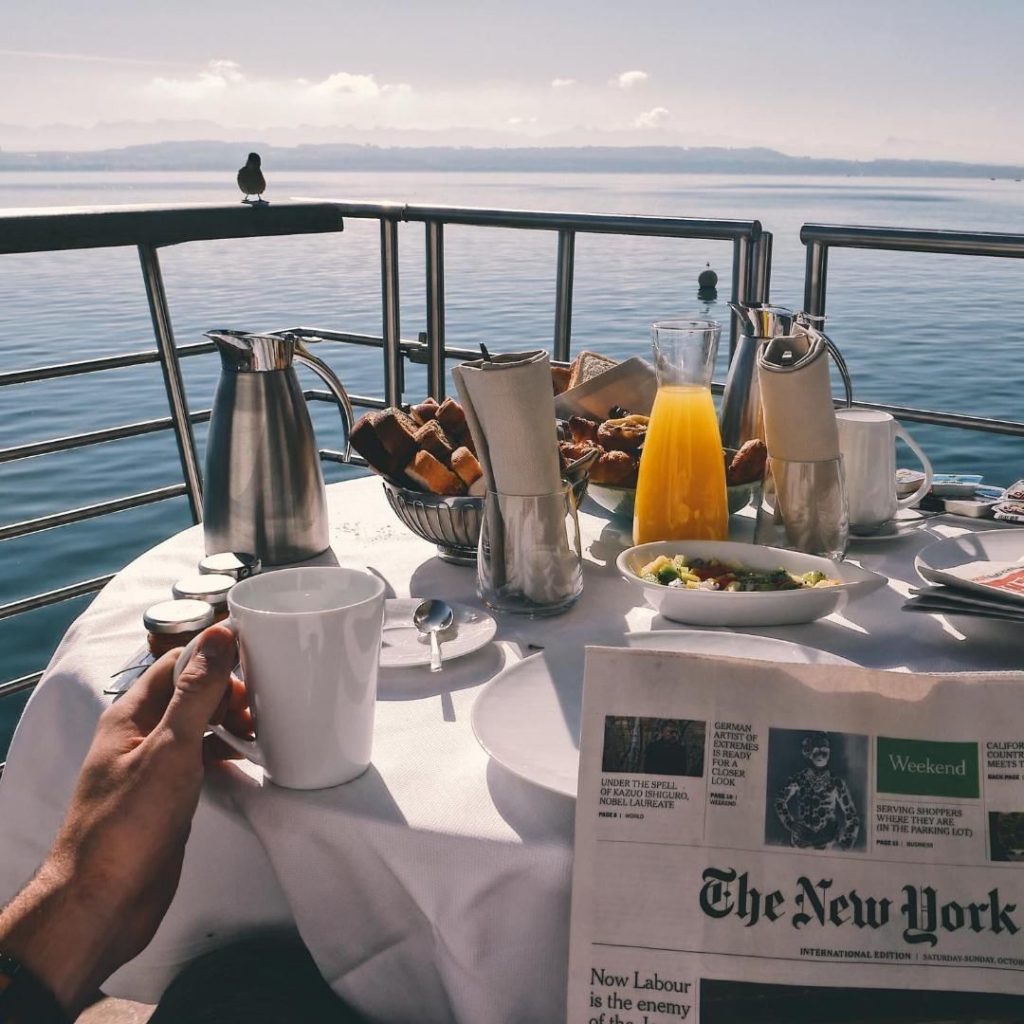 If you want to enjoy a quiet evening alone, they understand. If you like breakfast in bed, the staff is happy to assist. A good crew ensures food is never more than a call away. That, fellow travelers, is vacation.
Keep Your Hands to Yourself
Unlimited alcohol can make anyone feel a little flirty. On a cruise, there are clear lines between passengers and crew. If you think you're about to go wild and seduce staff, think again. What happens if a guest gets handsy?
Well, there is a protocol for this very scenario. If you get turned down, don't be insulted. You must be aware that dating you is prohibited. If they accept, they will be sent home ASAP. No excuses and no exceptions!
Avoid the Wrong Ship
Price is a major consideration when you choose the cruise. We get that! But before you pay, don't overlook the following factor: The printed cost is just part of the story. You've been missing something, and we've got the scoop.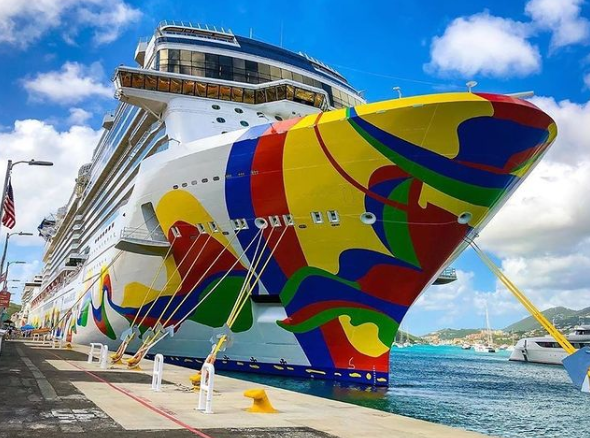 Check the departing port to see if it's practical. Can you reach it within driving distance? Trips can leave from California, New York, Florida, New Orleans, or Seattle. If you pay for extra transportation, that ups the price. Start your trip smart!
The TV is a Nightlight
On the deck, the views are spectacular. but not all ship rooms have windows. If you are in an inner room, it sure can get dark at night. Never fear: Your TV has another function as a nightlight. How can you use this feature?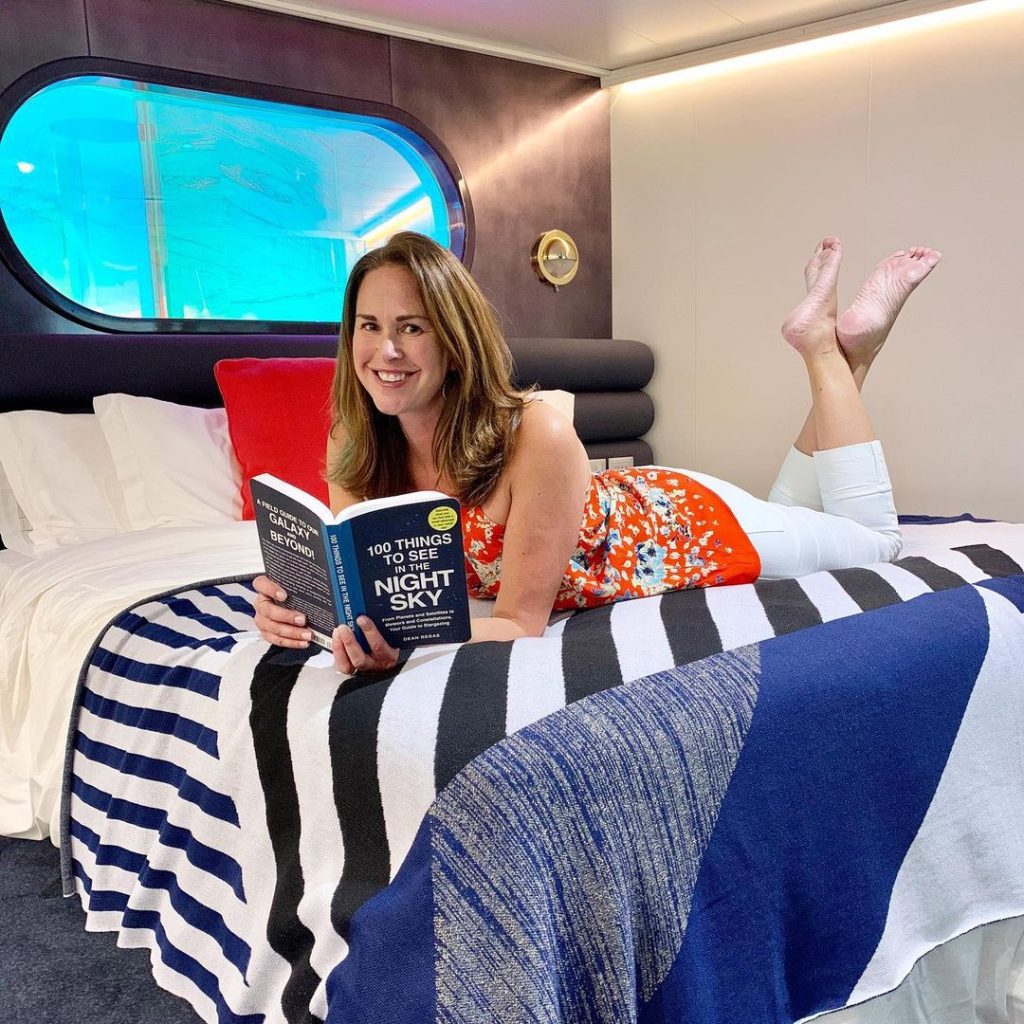 Step one: Turn on the TV to the bridge cam station. Step two: Turn off the sound. Now, you have a light for the night. As a bonus, it shows you when the sun rises, just like a real window. Not so bad!
Free Food is in Plain Sight
We bet you want snacks in between meals. At cruise coffee shops, you can buy nice coffees for an extra charge. You might think the food there is also for sale, but it might actually be free. Some places offer complimentary pastries. Don't be timid!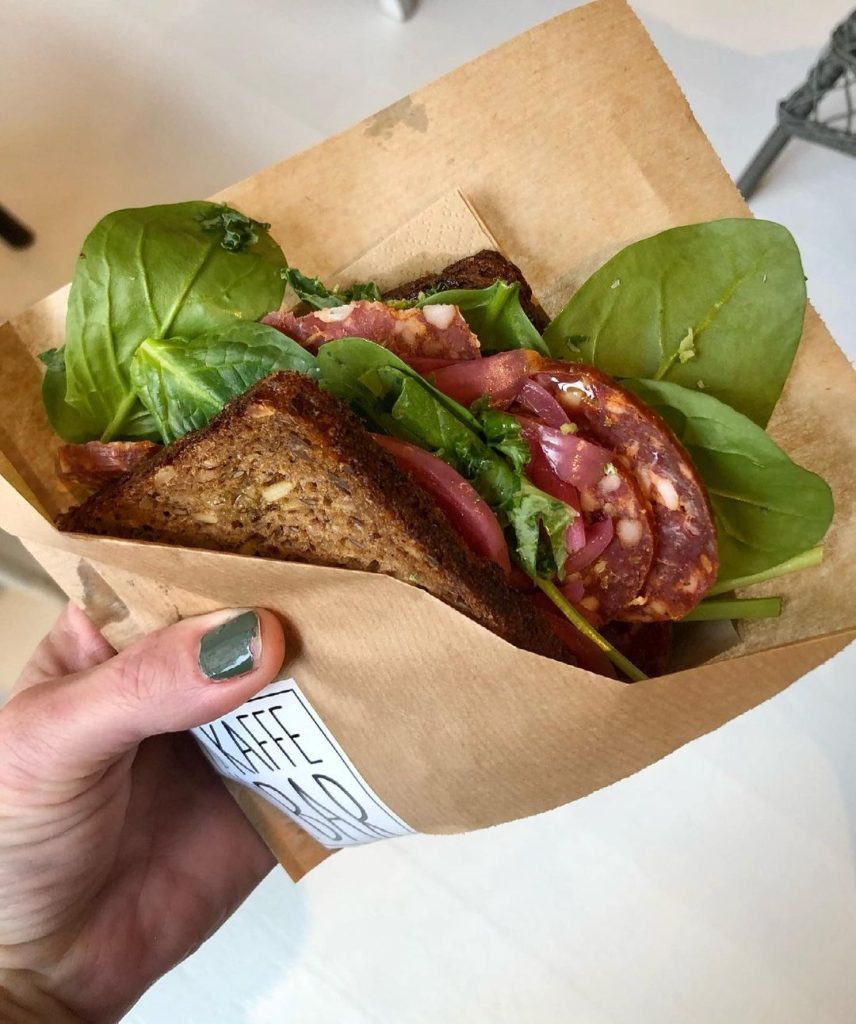 For example, the mini gourmet sandwiches are likely free of charge. Don't miss out on those! It is perfectly legal to ask if something is complimentary. We think you should snack away to your heart's content. Discounts taste better, anyway.
Don't Suffer With Seasickness
Some of us get queasy in traffic. Riding real waves can be worse! For those who get seasick, there is no need to suffer alone. The crew is concerned about your experience and they are happy to help. They have the know-how!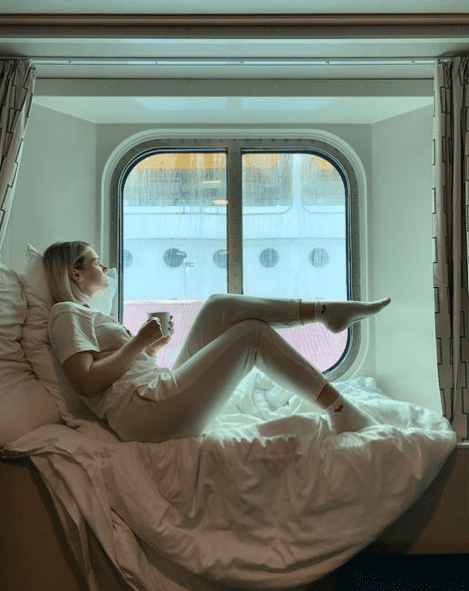 Pop to the guest services desk and tell them you're nauseous. They usually have meclizine for seasickness. It's a drugstore item in America, right over the counter. But if you prefer holistic solutions, you can ask room service for raw ginger or green apples. Some folks say it works!
The Free Internet Hack
Want to ride waves and surf the net? We assume you do, modern sailor. This technology is now available at sea. Cruises offer a package of pricy internet minutes. But no one likes that! To avoid the high fee, sign up early.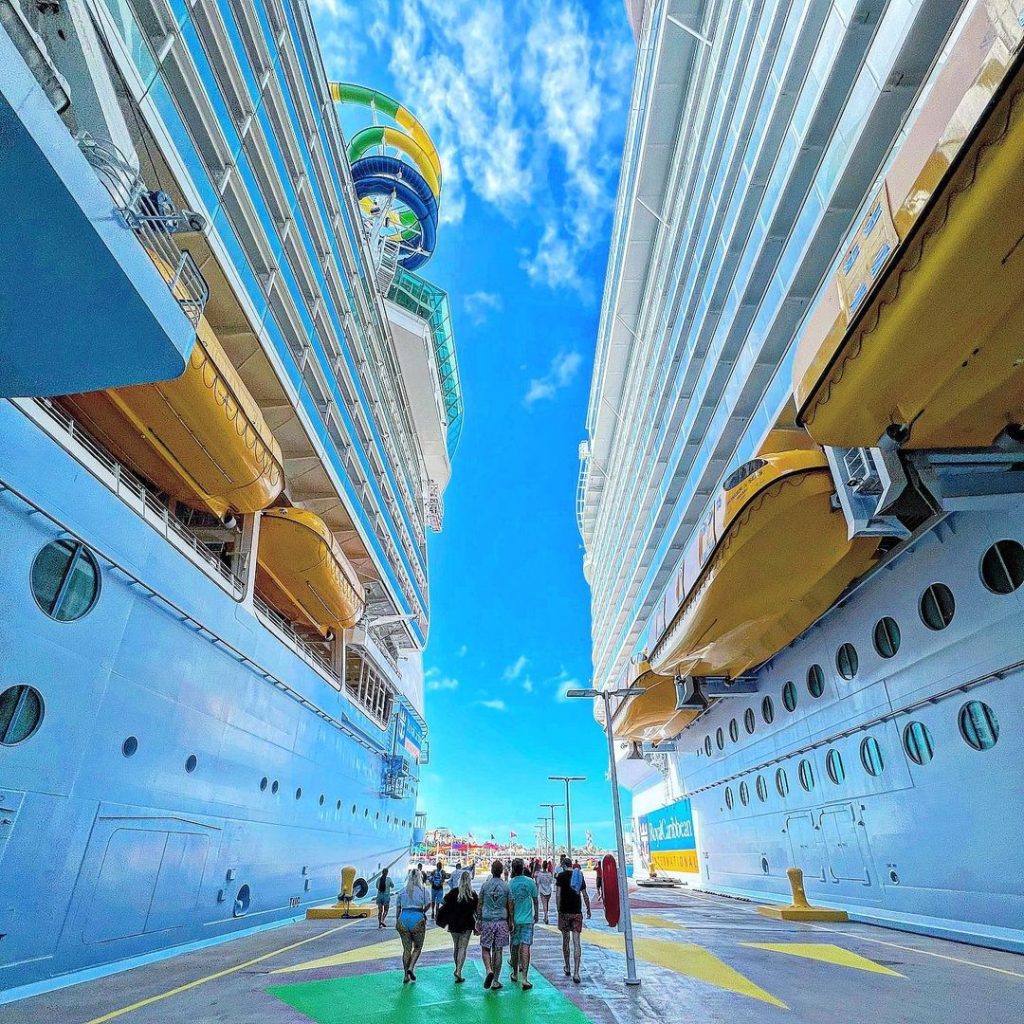 In the paid package, there are probably some free minutes for the first day. But that's not enough. After that, discounts are really enjoyed by a few: Those who were smart enough to buy online before arrival. Be among them!
There Are Secret Sockets
Do you have electronics in your bag? Odds are, you own quite a few devices. All of them require charging and that can be tricky on vacation. On your next cruise, know where all the outlets are. Some are in plain sight, but not all are. Where are the rest?
If you plan ahead, you can come with your own extension for plugs. But if not, ask the cabin steward. There are secret spots under the bed or in the closet. These are normally for the cleaners to use. But hey, you can too!
Your Secret Power Weapon
The packing process is often stressful. How many socks are too many for 8 days? How many bras will you require? These are all good questions. But however you answer them, don't think clothes are the only essential. Don't sail without your power bank!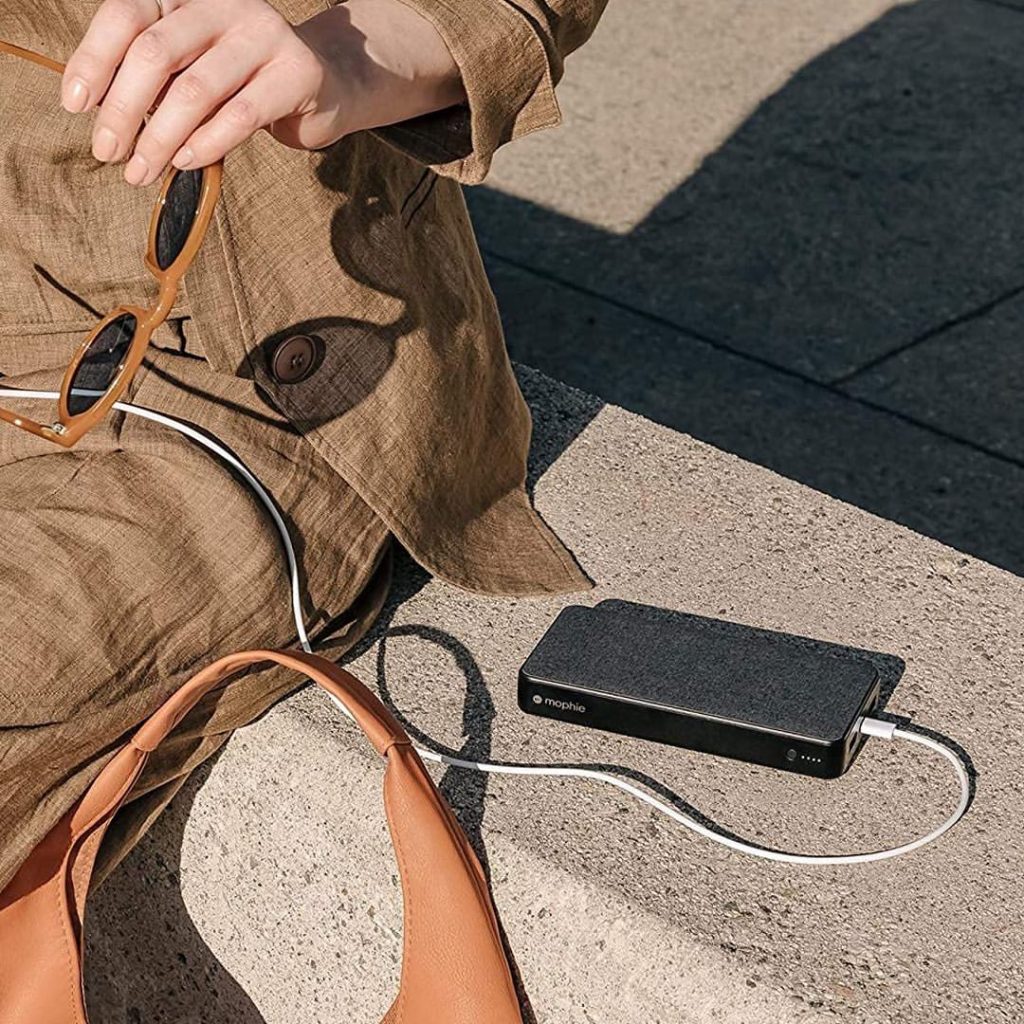 It's a pain to forget to recharge our phones at night and realize they are dead in the morning. To avoid that issue completely, a power bank can be a lifesaver. Just attach it to your device and charge it on the go. On a trip, that's ideal.
Itsy Bitsy Bikinis Go Here
When you pack your bags, organization is just as important as the items. Ship staff recommends an order to start enjoying your cruise ASAP without waiting for all baggage. Guess what belongs in your carry-on? You guessed it: The swimsuit!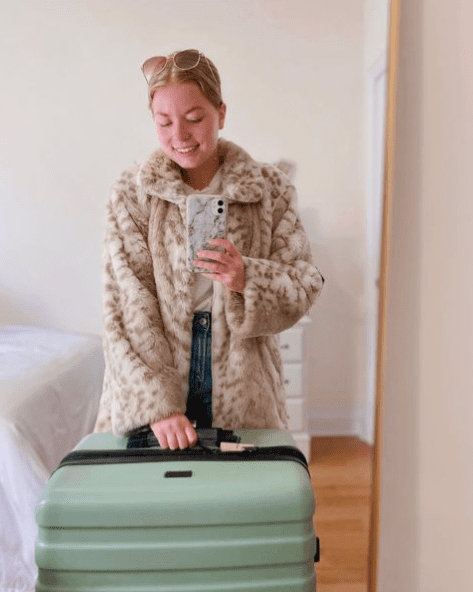 If it's already in your room, you can avoid the whole check-in process to start swimming. No need to waste sunshine or time! You will also want meds, sunblock, and your phone charger in this bag. Find the big bags at your leisure, later.
Do Book Again Strategically
Sometimes, a cruise is so memorable that you want to come back. Travel experts say you should take advantage of booking while still on board. For the next trip, hop on over to the future cruise desk. You'll get a discount!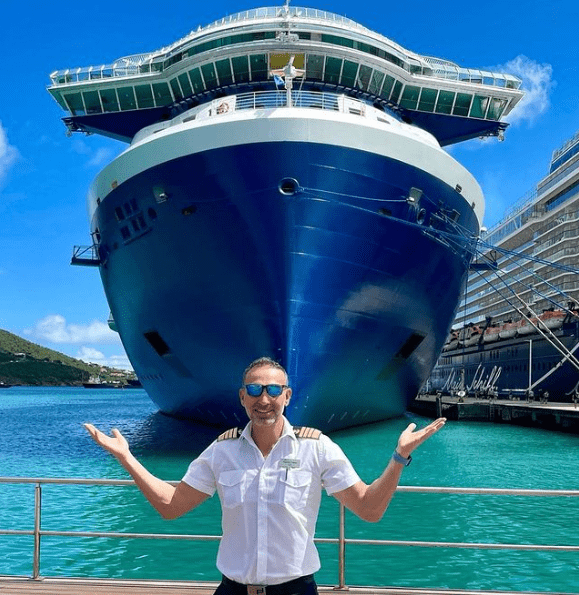 There are a few ways this be redeemed. Some offers are a credit for your next booking. Other deals might be discounted tickets. You do not need to know your final route. You can decide later! It's pretty flexible, which is great.
Don't Overpack Your Bag
If you're going away to play, you need something to wear each day. But what? The truth is, you need very little on a cruise. It's not well known by first-timers, but you can do laundry on site. Pack light!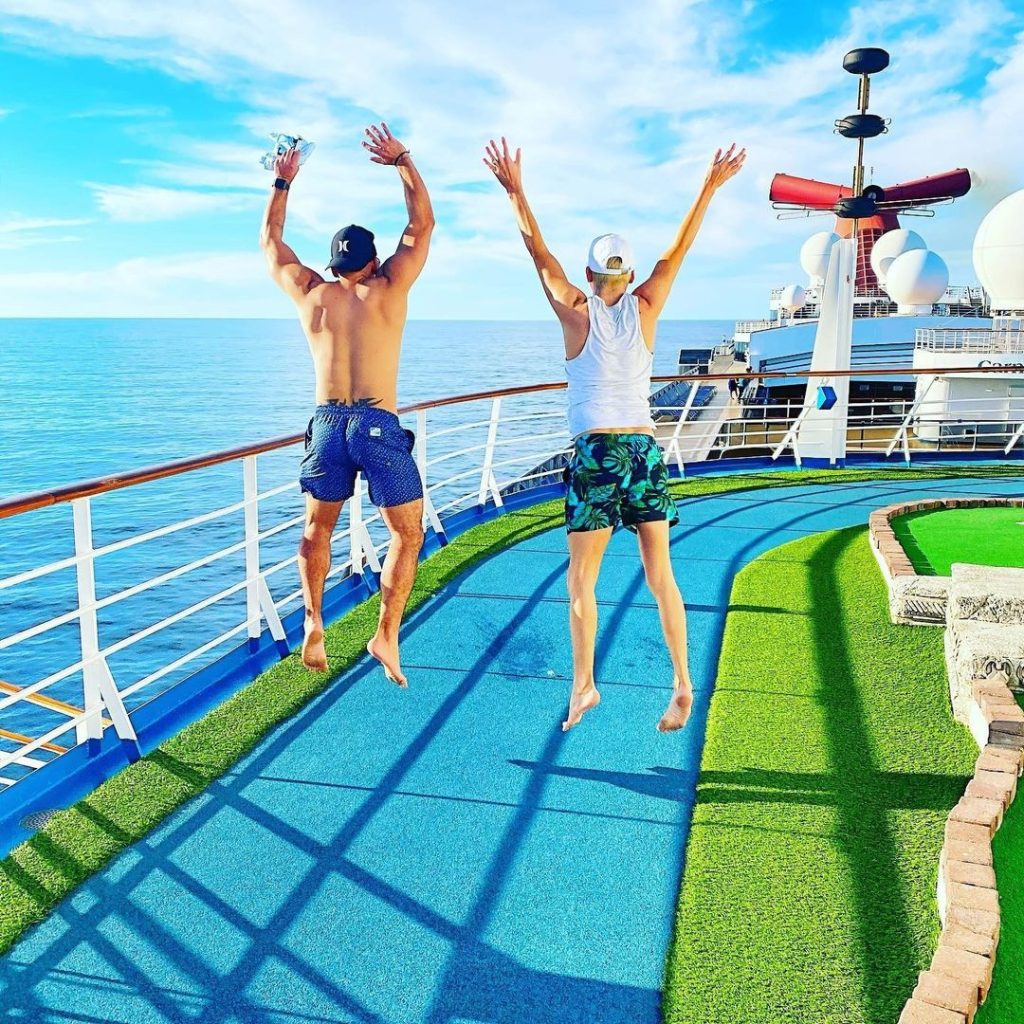 It's actually better to leave room for souvenirs in your bag. Just take essential outfits. You need shorts and tees when you're not in the pool, plus something fancier for dinner. Fresh clothes will be ready in a day or two from launderettes on the cabin deck.
Alcoholics Anonymous is on Board
For those who struggle with alcohol, travel can be tricky. Temptations are all over the place. It's pretty common to address addiction and quit drinking. Without booze, you can still enjoy a cruise. And luckily, AA holds meetings on board.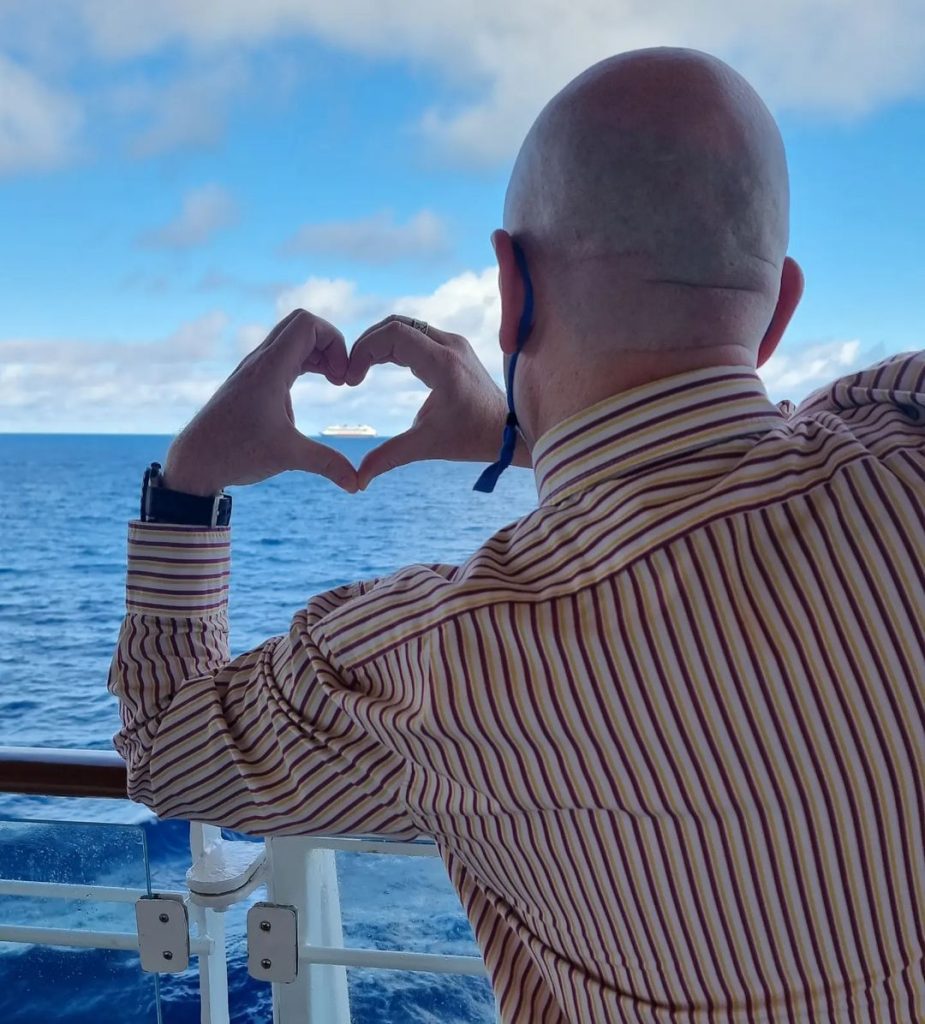 If you want to know when they are held, the schedule has them listed in a secret language. Meetings will be listed as "Friends of Bill W". It's clever to write it that way: William Wilson was the founder of Alcoholics Anonymous.
Thrill, Then Chill
With evening entertainment, pool parties, and more dining than you can ever taste test, some guests might suffer from a fear of missing out. FOMO, as they call it! But don't crumble under that pressure, fellow cruisers. The best part of vacation is still chilling out.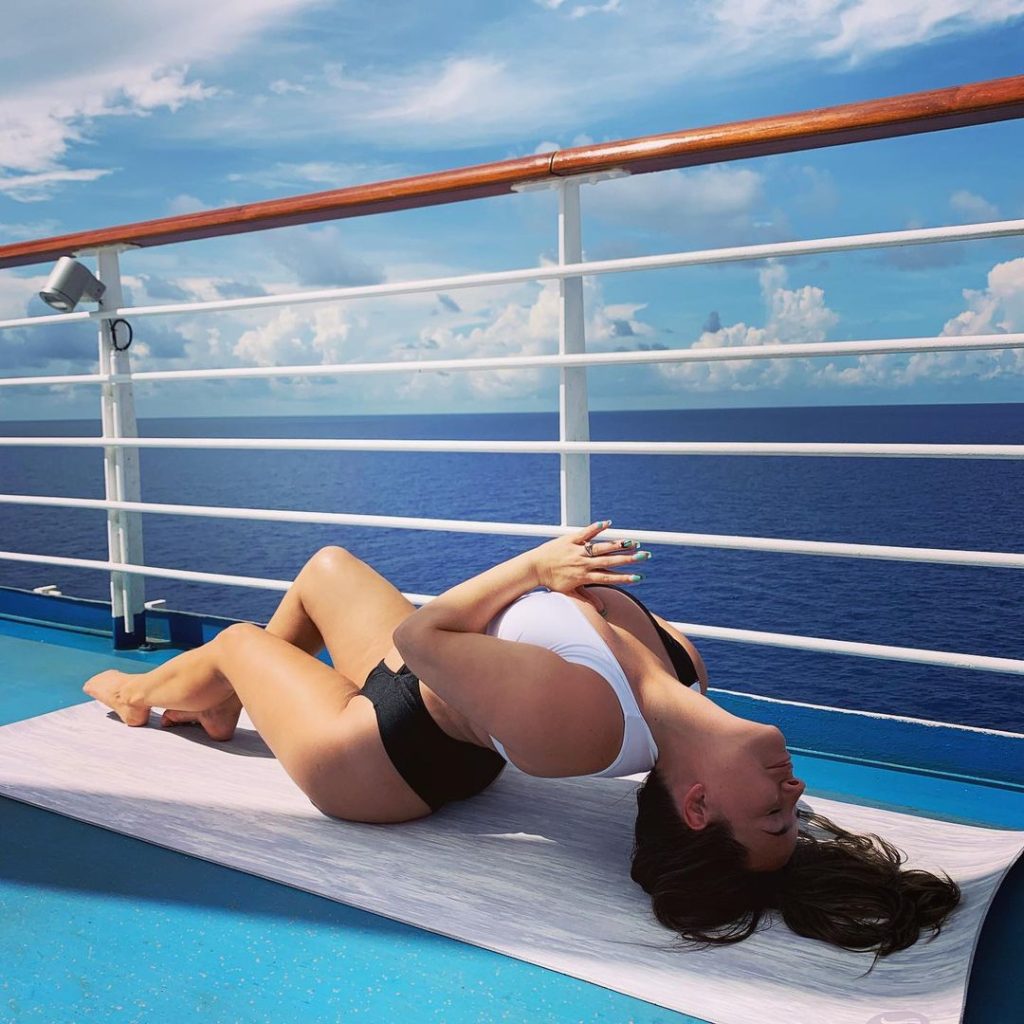 It's great to sign up for activities, but don't feel like you have to do everything. Even if you want to, you can't! Lounge on your room balcony, too. You paid big bucks to gaze at the sea, and that's magical. Bon voyage!