Hollywood Breakups Of 2022: Who Called It Quits?
By Makungu H February 7, 2023
---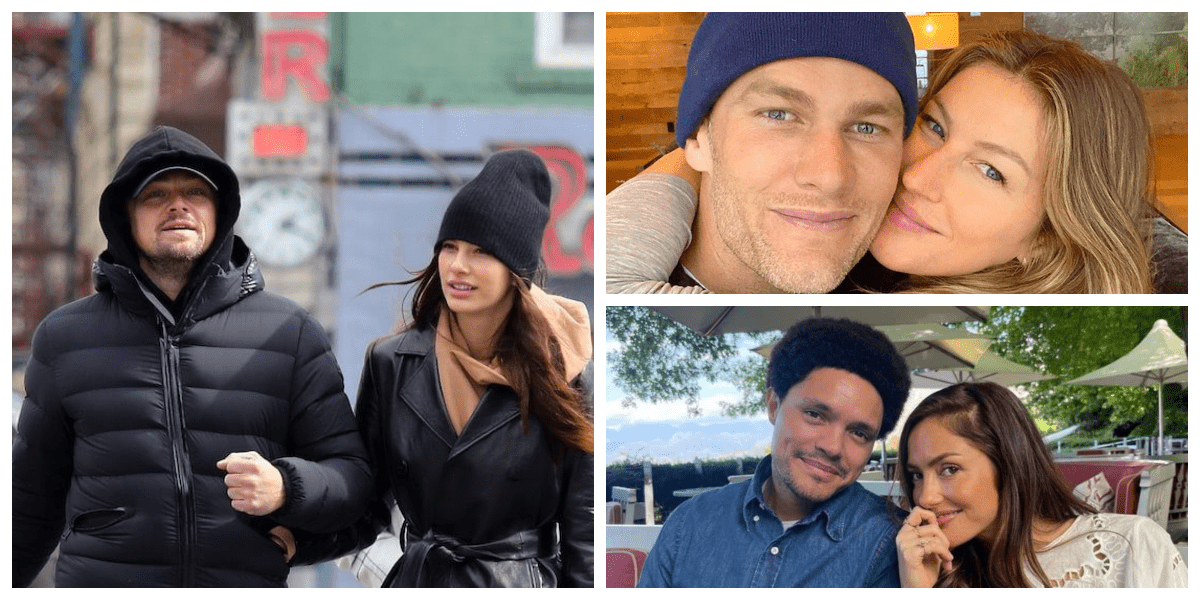 It seems that just as quickly as it began, 2022 was over, just like some famous relationships. Celebrities aren't exactly known for maintaining enduring romances. Hollywood is fast-paced, and the relationships it produces seem to move at the same warp speed. One minute they are hot, and the couple can't get enough of each other, and the next, they are cold, and the scorned lovers are subtweeting each other in shady social media posts.
So, if you have had a hard time keeping up with all the relationship ups and downs of your favorite celebs, we have compiled a list of 45 couples who went their separate ways in 2022. Don't be too sad for these heartbroken stars, though; they'll probably be loved up with a new beau in time for Valentine's!
Jojo Siwa and Kylie Prew:
When Dance Moms star turned pop sensation Jojo Siwa announced she was part of the LGBTQ community, social media went wild. She had always been considered the sweet, innocent kid who knew nothing about relationships; then, all of a sudden, she was announcing that she was dating and that her partner was a girl.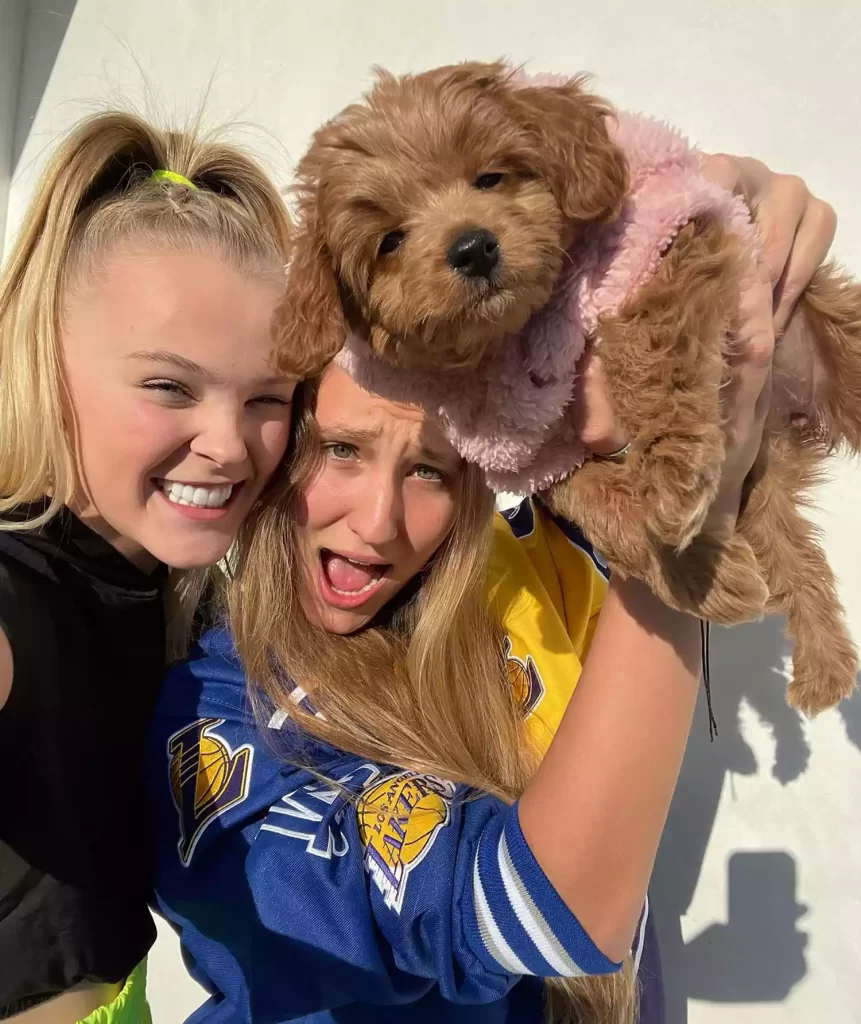 The public seemed to embrace the news pretty quickly, and Jojo even became the first woman to have a female dance partner on Dancing with the Stars. Unfortunately, her relationship with Kylie Prew was not to be, and they announced their breakup in August 2022.
Jojo Siwa and Avery Cyrus
2022 was a very busy year for Jojo Siwa—and not just because of the upward trajectory of her career. Oh no. The star seems to have had her fair share of relationship drama too. However, relationship drama is pretty normal for a teenager, so maybe we should cut her some slack.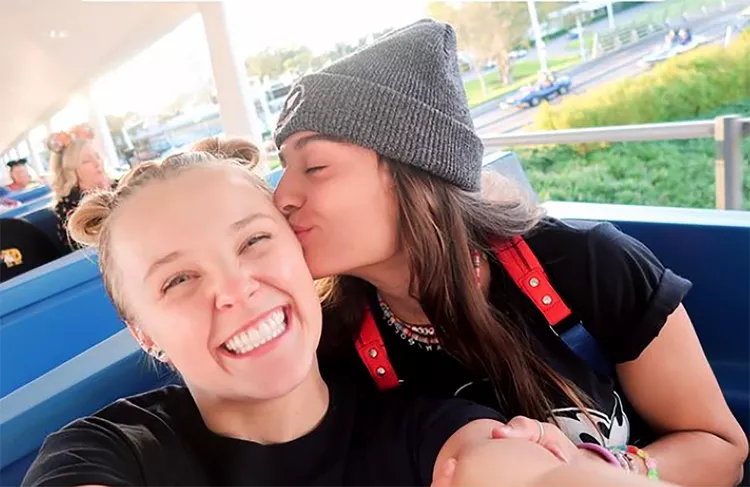 Shortly after Jojo announced her breakup from Kylie Prew, she started dating a TikTok star named Avery Cyrus. Things went sour when Jojo discovered that Cyrus might have been dating her to further her career. Yikes! If this is true, then we feel bad for Jojo and hope she finds a genuine partner.
Nia Long and Ime Udoka
Prior to their split, Hollywood royalty Nia Long and former NBA star Ime Udoka had been in a relationship for longer than most couples in the industry. They started seeing each other in 2010, and after welcoming a child together, Udoka popped the question in 2015. Sadly, they broke up in December 2022.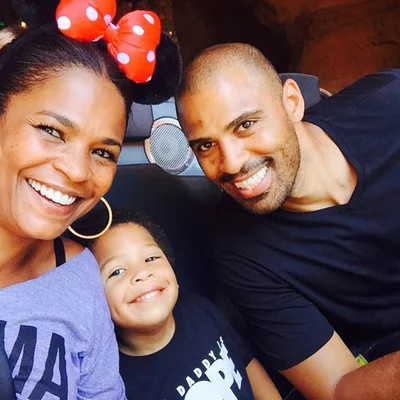 But that's not even the saddest part. Udoka is a coach for the Boston Celtics, and it was announced that he had an affair with a female staff member. Since this violated the NBA code of conduct, he was suspended for the rest of the season. Clearly, when it rains, it pours.
Harry Styles and Olivia Wilde
If you have a social media account and don't live under a rock, then you have probably heard of the insane drama that surrounded Harry Styles and Olivia Wilde's relationship. That drama also bled into Don't You Worry Darling, a movie the two worked on together.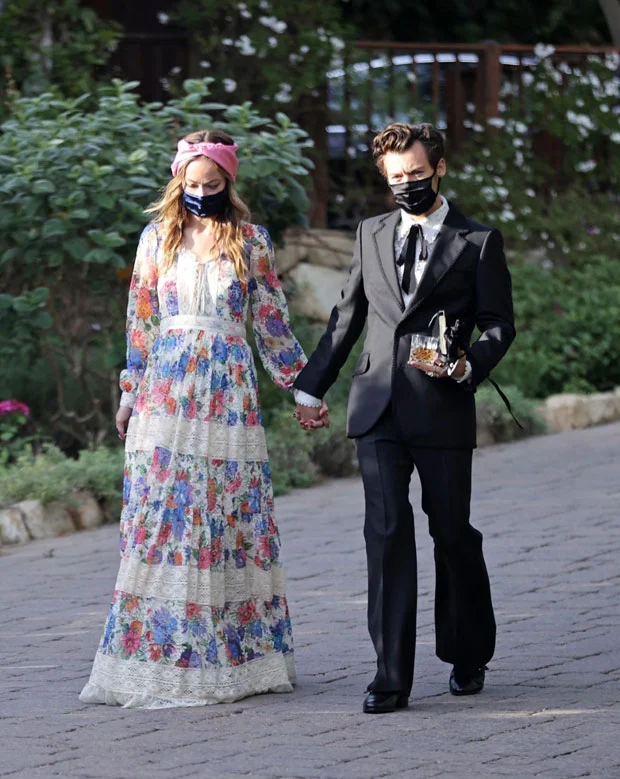 The drama is long-winded, so we won't go into great detail, but, in short, Wilde started dating Harry while she was in a relationship with the father of her two children. In addition, she is ten years older than the former One Direction star. Yeah, fans were not too pleased about this relationship.
Zach Braff and Florence Pugh
Another celeb who was part of the Don't You Worry Darling drama was Florence Pugh. She was a lead actress in the film but allegedly did not see eye to eye with Olivia Wilde, the director. It seems that she experienced some drama in her romantic life too.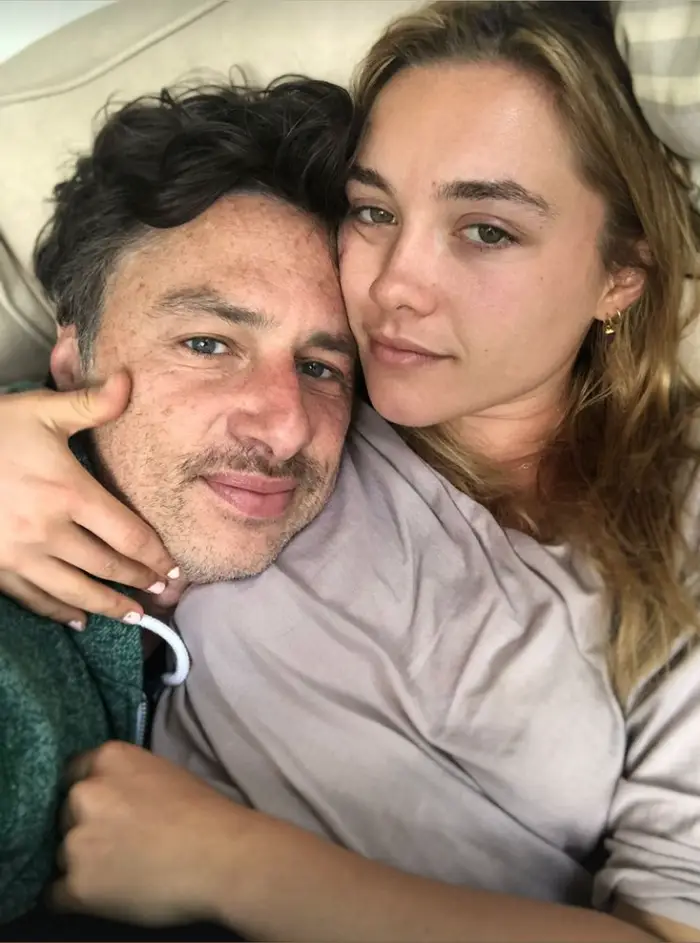 Pugh ended her controversial relationship with Zack Braff after three years of dating. The pair's 21-year age gap was a point of contention for many fans, and some critics have even admitted that they are glad that the two are no longer together. Yeah, being a celebrity is not for the faint of heart.
Cynthia Bailey and Mike Hill
Fans of The Real Housewives of Atlanta might remember Mike Hill and Cynthia's stunning wedding. The reality star had previously been married to Peter Thomas, who eventually became a regular on the show. Years after their divorce, Cynthia started dating Hill.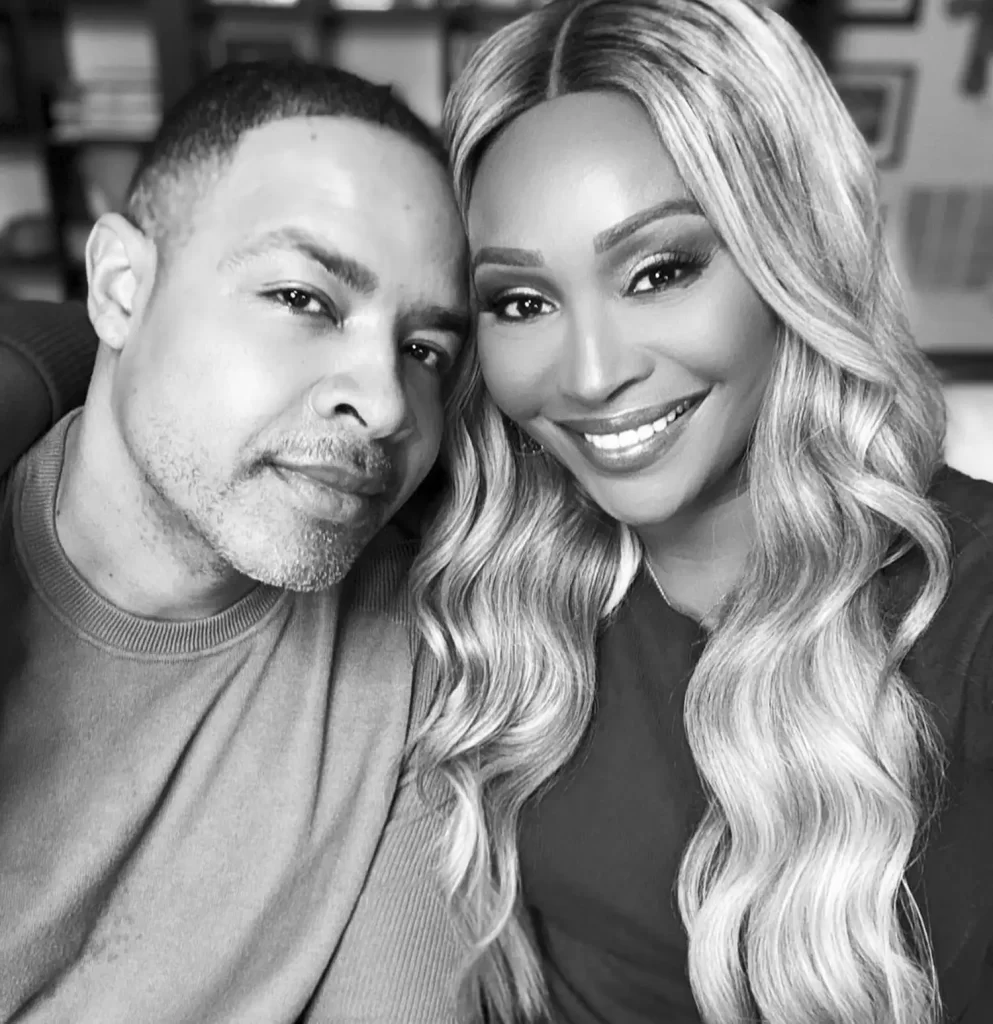 For most of their relationship, Hill, a sportscaster, and Bailey didn't even live in the same city. In the beginning, Bailey was still filming RHOA in Atlanta while Hill was based in L.A. Sadly, after only two years of marriage, the pair filed for divorce.
Gemma Owen and Luca Bish
Love was not in the cards for this reality TV couple in 2022, either. Gemma Owen and Luca Bish are two stars from Season 8 of Love Island U.K. The pair met on the show and were set to win after staying together for the longest time out of all the couples.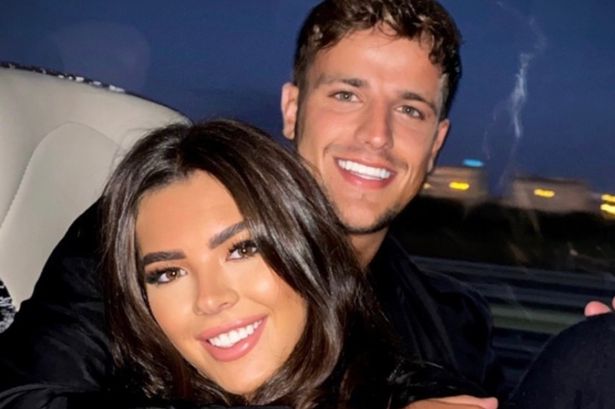 Unfortunately for them, they were just pipped at the post and went home with the runner-up prize. Aside from not winning the cash prize, it seems the pair also didn't win in the relationship department. They announced their split on Instagram in November of 2022.
Claton Echard and Susie Evans
If you are part of the Bachelor Nation, then you are no stranger to this next couple. Clayton Echard became one of the most disliked bachelors in The Bachelor's history after his indecision over who would get that final rose.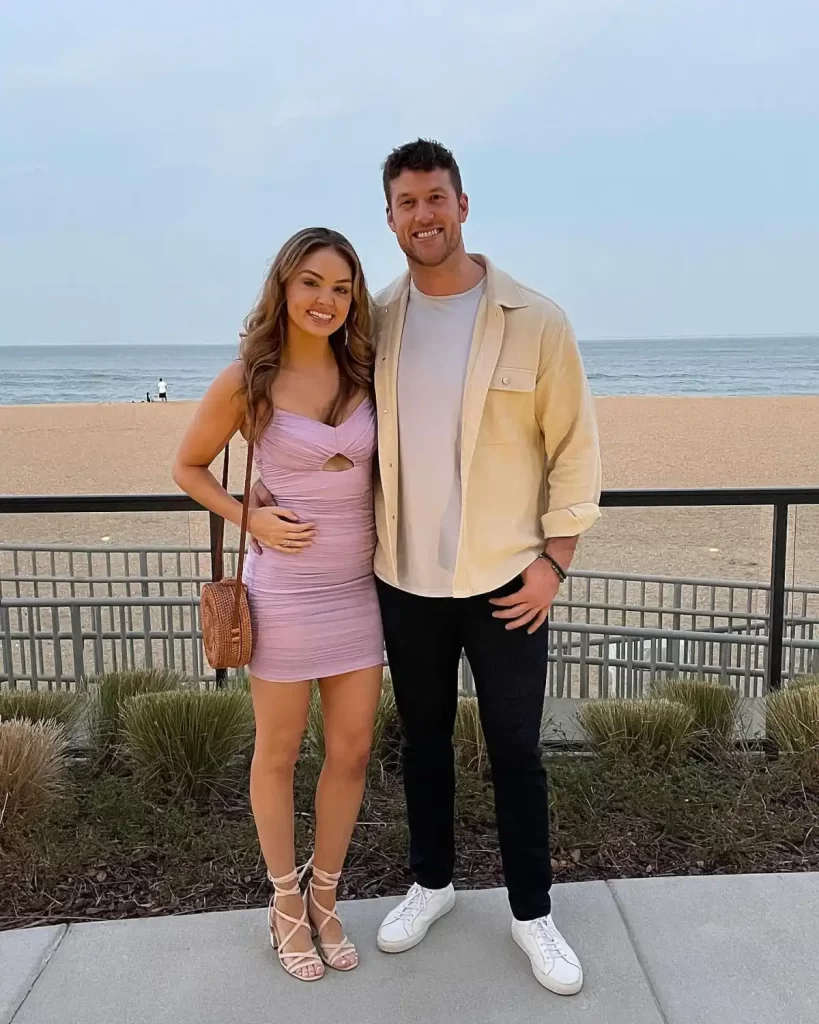 After a lot of turmoil, in March of 2022, he and Susie Echard revealed that they were in a relationship. Unfortunately, their romance was just a flash in the pan, and by September, they announced their breakup. Yet another Bachelor couple that failed to make it work. Seems like a curse at this point.
Emily Ratajkowski and Sebastian Bear-McClard
For a lesson on how to keep your relationship private, take a page out of Emily Ratajkowski's book. The stunning model and her beau, Sebastian, announced their relationship just a few days after they were first spotted together around Valentine's in 2018.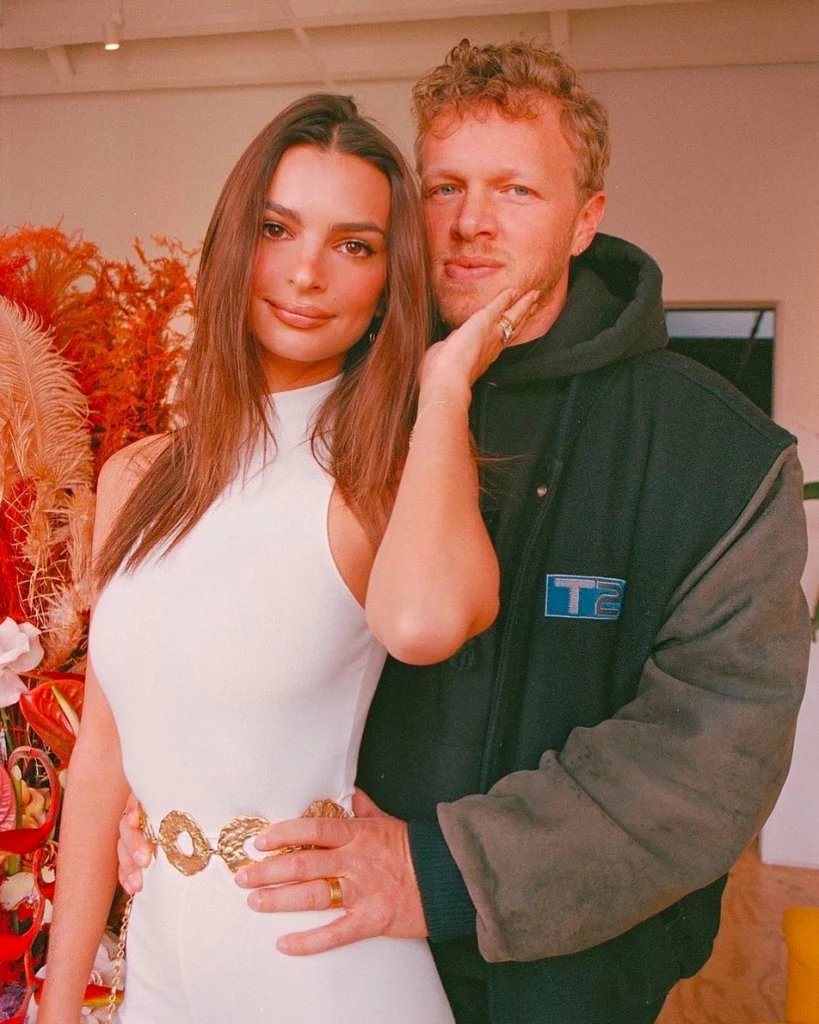 After that, the couple welcomed a baby boy and were together for four years before filing for divorce. But don't shed a tear for Ratajkowski. She has already been linked to suitors like Brad Pitt. The teenage girl in us is screaming!
Pete Davidson and Emily Ratajkowski
This is one couple pairing that shocked pop culture fans around the world. Who would have thought that funny man Pete Davidson would start dating a supermodel? In fact, he started dating Emily Ratajkowski after his breakup with Kim Kardashian.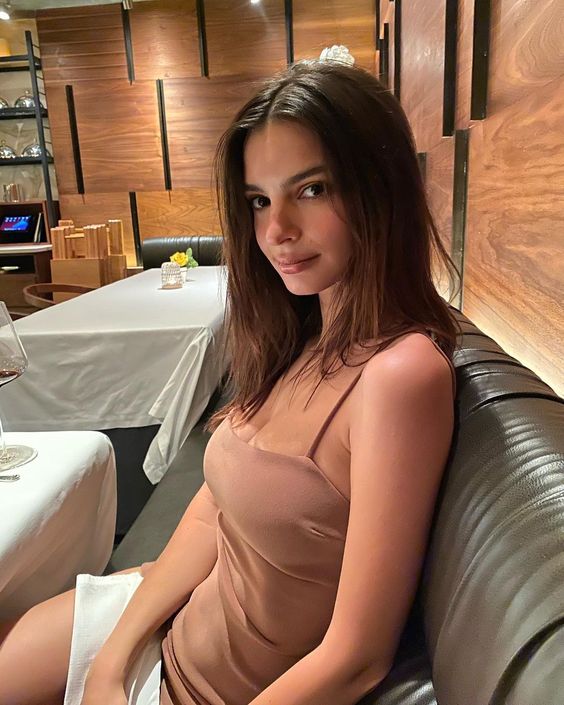 He was also engaged to Ariana Grande and has dated a slew of other stunning women within the US and even the UK. This is one man with exquisite taste (and insane game)! Unfortunately, none of these unlikely pairings seem to last, and most people think it's because they're often rebounds for the women.
Kim Kardashian and Pete Davidson
As we mentioned before, a lot of the famous ladies Pete dates have gone through a tough breakup before they start dating him. Kim Kardashian was no different. She had just split from her husband of 8 years, Kanye West (now known as Ye).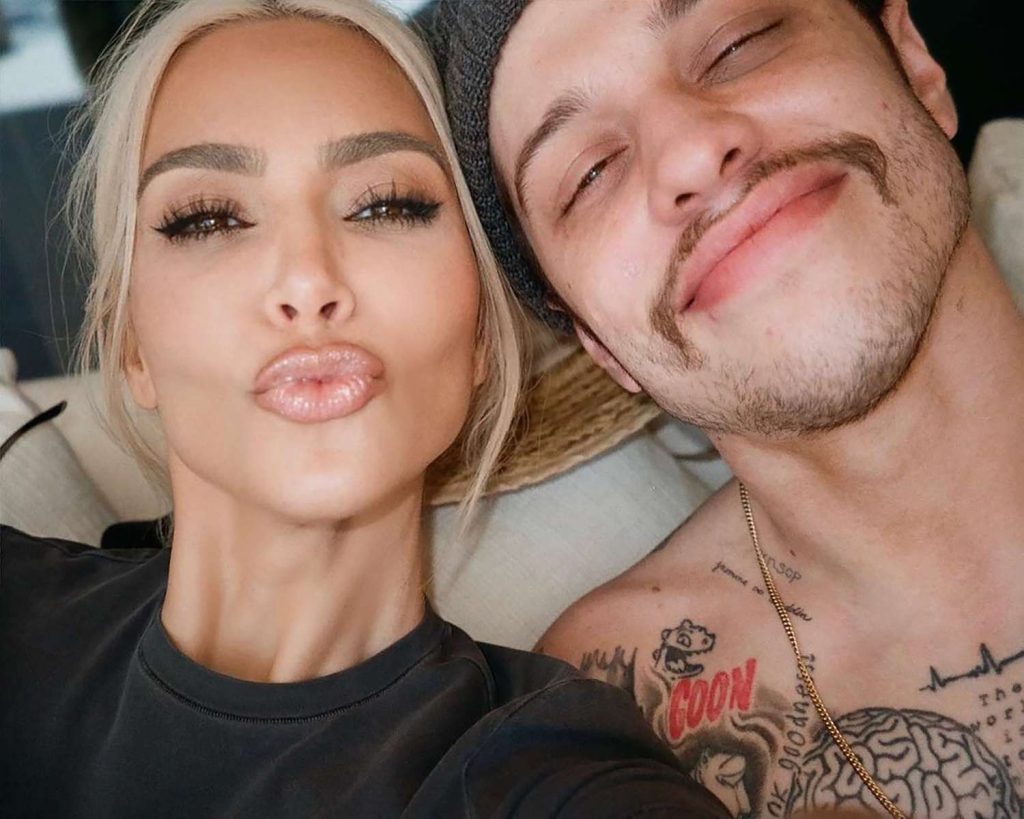 The internet was a tad confused when Kim started posting pictures with Pete. He doesn't really seem like her type. However, perhaps she wanted to try something different after being in a committed relationship for so long. Besides, girls love funny guys. But, alas, they didn't last and broke up in August 2022.
Raven Ross and Sikiru Alagbada (known as 'S.K')
We must admit, this one hurt a little. Raven and S.K met on Season 3 of the hit Netflix show Love Is Blind. Raven was a bit icy in the beginning, but once she started to open up, the connection between the two was undeniable.
Well, things soon went south, and the two announced their breakup at the end of November 2022. Rumors have it that S.K cheated on Raven, though S.K vehemently denies this. Though he seemed like a nice guy, it turns out he wasn't.
Tom Brady and Gisele Bündchen
Another breakup that we did not see coming was Tom Brady and Gisele Bündchen's. Frankly, we're still mourning this one. The seven-time Superbowl champion and his supermodel wife announced that they are going their separate ways after a long 13 years of marriage.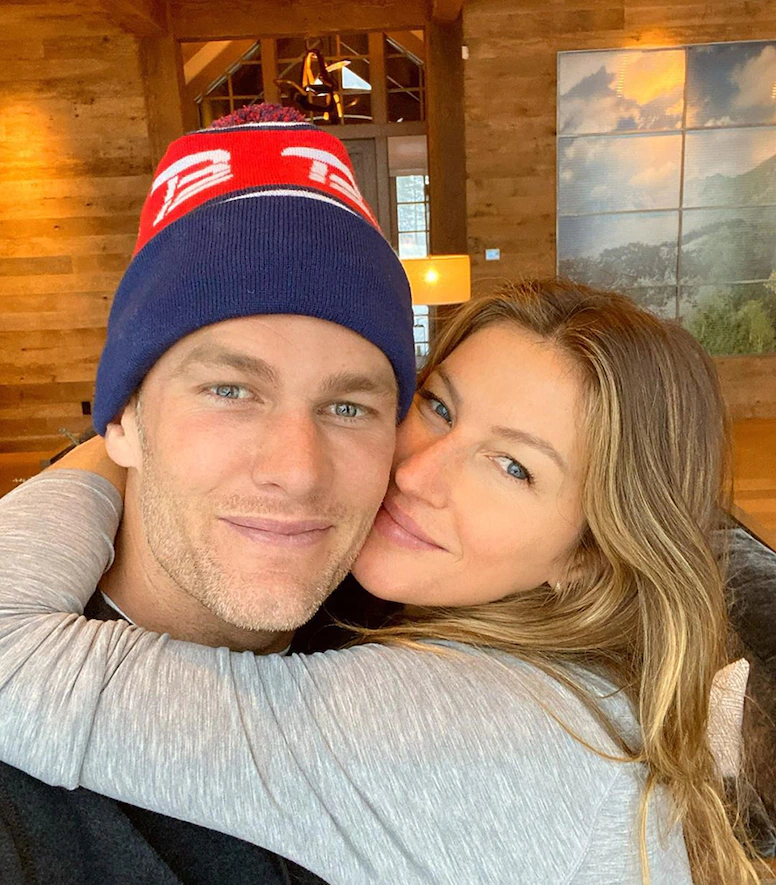 Even though they have ended their romantic relationship, the two are still very committed to co-parenting their children. Maybe that is why Bündchen purchased a home across the lake from where Brady is building his. That would be a bit too close for comfort for us, but maybe it works for them.
MacKenzie Scott and Dan Jewett
Mackenzie Scott went from being married to one of the richest men in the whole world to falling in love with a science teacher. Ain't that something? In 2019, she split from the very moneyed founder of Amazon, Jeff Bezos.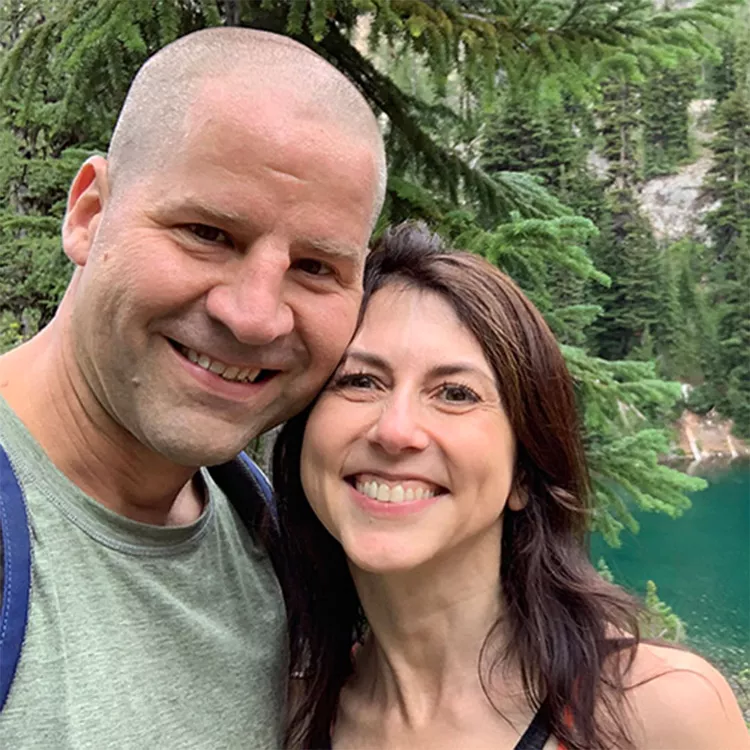 She then hit it off with a science teacher who taught at her children's school, Dan Jewett. As it happens with most successful dating stories, they got married but unfortunately split up after two years. Hopefully, she will have better luck with her next suitor.
Tyler Stanaland and Brittany Snow
Fans of the reality TV show Selling the OC might have seen this next split coming. Tyler Stanaland was one of the stars of the first season, and fans noticed that he would often get a little too touchy-feely with his female co-stars.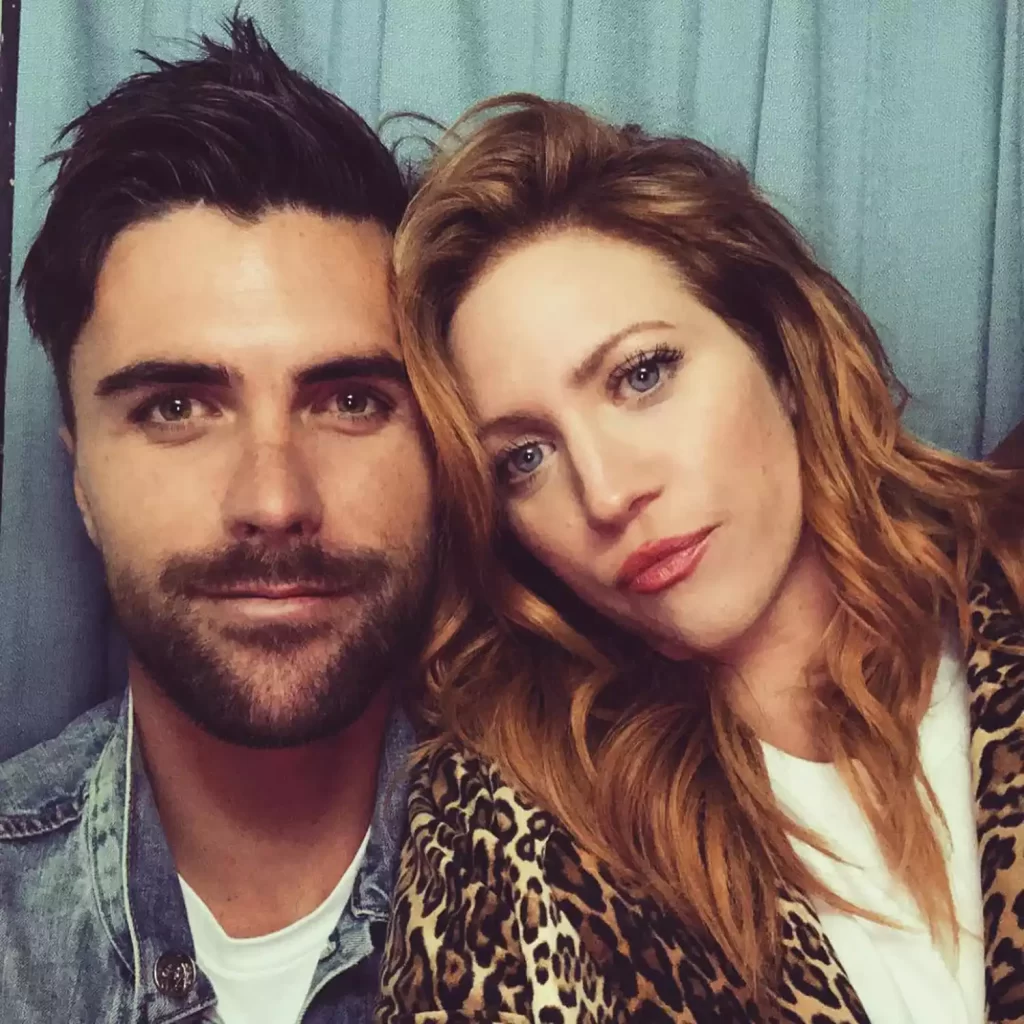 Well, they were right because the Hairspray star announced that the couple was no longer together in a statement released in September of 2022. It seems reality TV is not for the faint-hearted—or those with rocky relationships. Brittany Snow is a stunner, so we have no doubt that she will find love soon.
Demi Moore and Daniel Humm
For some reason, we will never be able to think of Demi Moore as being romantically involved with anyone but Ashton Kutcher. Perhaps it was because they were together for so long or because it was such big news when they first got together.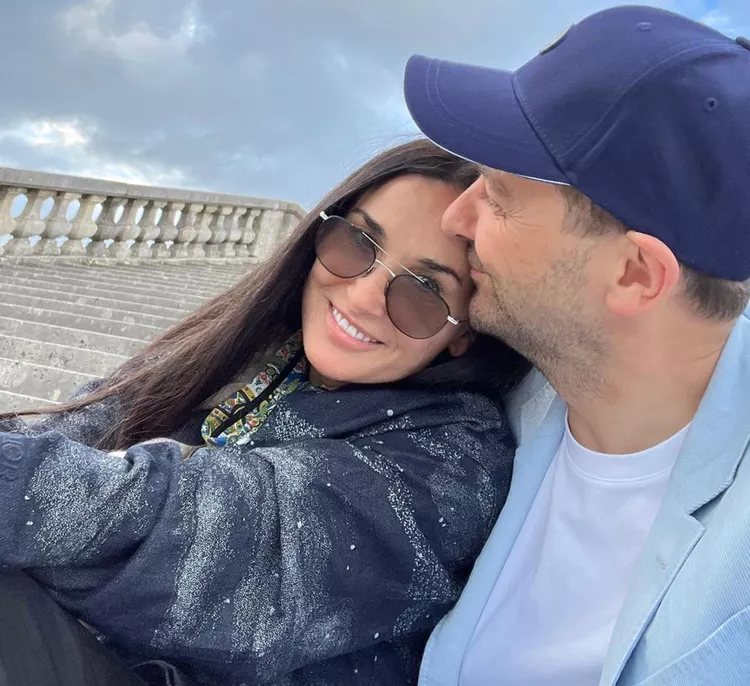 Well, the two haven't been together in more than a decade and have both moved on. Moore's most recent love interest was Daniel Humm, a chef who is originally from Switzerland. After less than a year of dating, they broke up in November 2022.
T.J Holmes and Marilee Fiebig
One of the most drama-filled breakups of 2022 was between T.J. Holmes and his wife, Marilee Fiebig. Holmes is (or shall we say, was) a host on Good Morning America. So, fans were confused when images of him holding his co-host, Amy Robach's hand surfaced.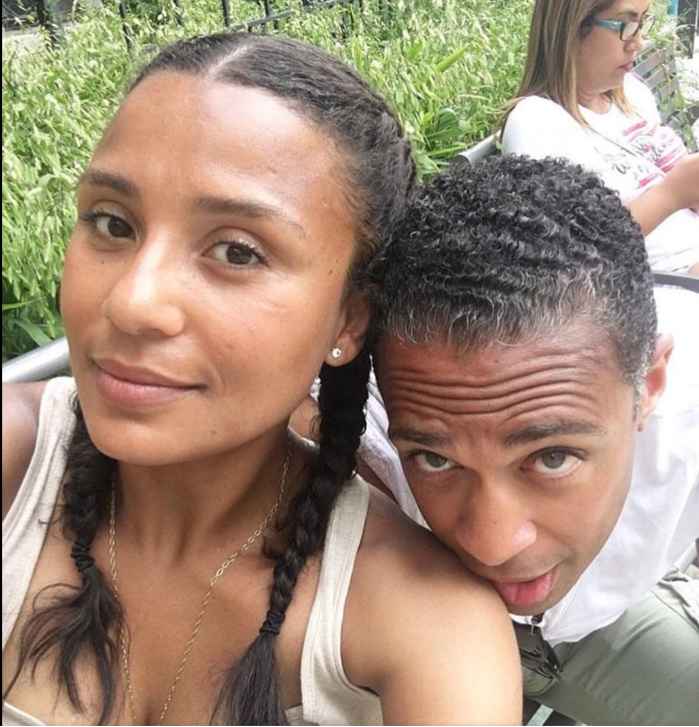 The most shocking part was that they were both married! The internet was even more gobsmacked when the pair appeared live on air the day after their affair was made public. They have since been relieved of their duties as hosts of GMA, and Holmes has announced his divorce.
Dan Reynolds and Aja Volkman
It seems that 2022 claimed way too many long-term relationships in Hollywood. Perhaps after surviving the lockdown, people have realized what and who they want. Or maybe the last two years have placed too great of a strain on some marriages.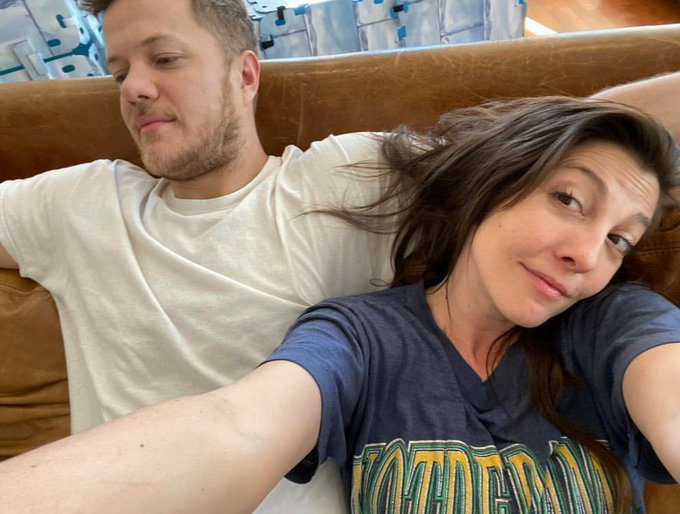 Dan Reynolds, a member of Imagine Dragons, was married to Aja Volkman for 11 years before they filed for divorce. They first separated in 2018 but rekindled their romance and even welcomed a baby boy one year after their reunion. This time it seems their separation is final.
Sylvester Stallone and Jennifer Flavin
If you didn't believe us when we said 2022 claimed a lot of established relationships, then this next one might convince you. Sylvester Stallone and his wife, Jennifer Flavin, were married for a quarter of a century before they went their separate ways in August 2022.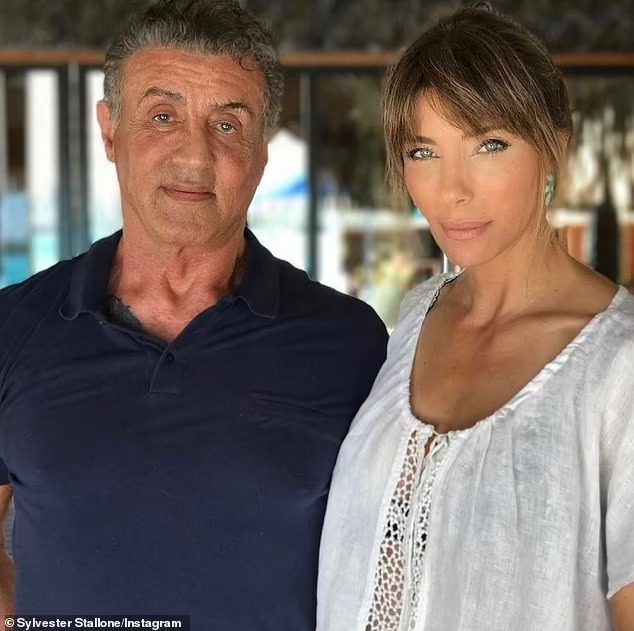 In fact, they separated only three months after their 25th wedding anniversary. As much as we hate to see a divorce split up two people who have built a life together, we hope the two enjoy their next chapter and are content in their golden years.
Khloe Kardashian and her Mystery Man
Love has not been kind to Khloe Kardashian. Her first husband, Lamar Odom, had serious substance abuse issues and was reportedly unfaithful during their marriage. Then, she met Tristan Thompson, who was dubbed "Third Trimester Thompson" because he cheated on Khloe days before she gave birth to their daughter.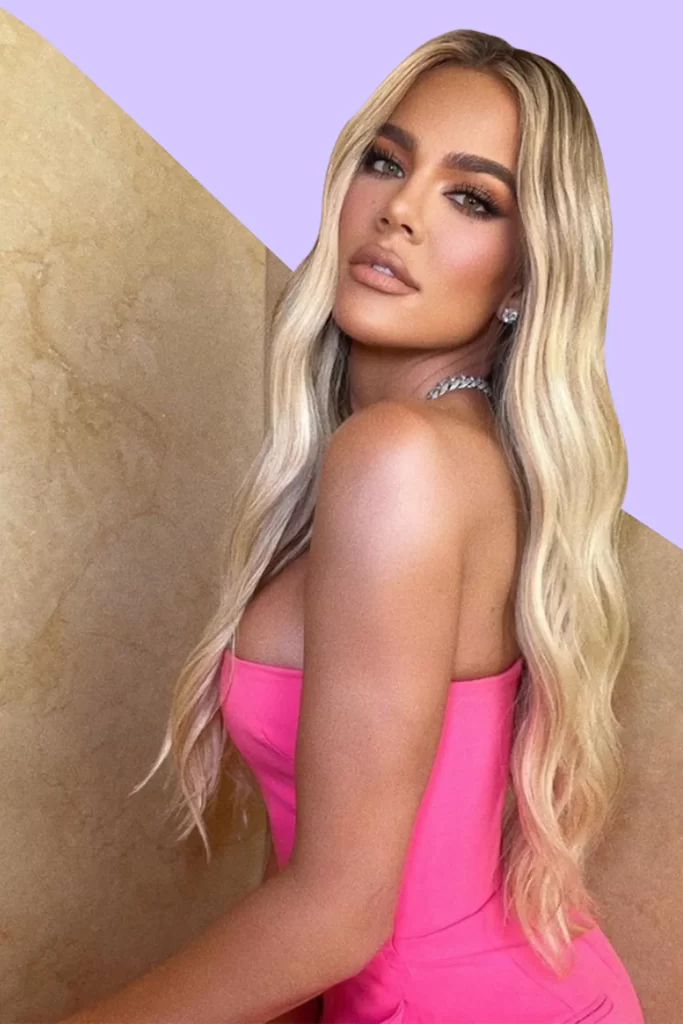 So, when news broke that Khloe was dating a private equity investor (who remains anonymous), fans hoped that this would be her happy ending. Unfortunately, the Kardashian sister broke it off with her mystery boyfriend after just a few months of dating.
Kendall Jenner and Devin Booker
When you're trying to juggle a successful modeling career, a fledgling beverage business, and filming a reality TV show, it is understandable that you might not always have time for a fulfilling romantic relationship. This was, unfortunately, the case for Kendall Jenner.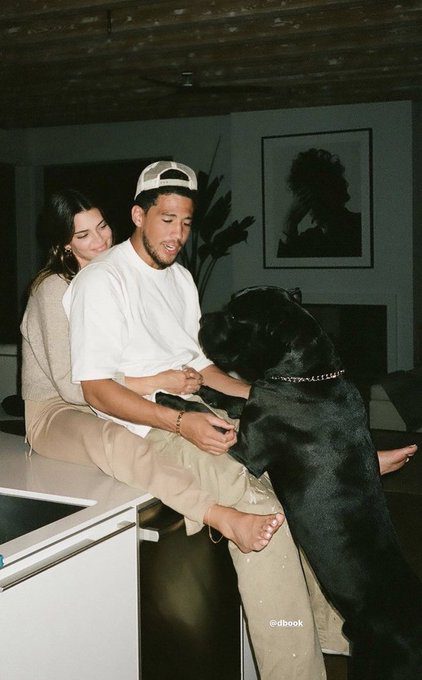 The KarJenner sister and her basketball player boyfriend, Devin Booker, had to go their separate ways after they realized that their busy schedules did not include time for romance. Perhaps once life settles down for the lovebirds, they'll find their way back to each other—after all, they did once before.
Danielle Ruhl and Nick Thompson
Another couple who met on Love Is Blind are Danielle Ruhl and Nick Thompson. They were on Season 2 of the dating show, and unlike SK and Raven, these two actually said "yes" at the alter during the dramatic (and emotional) show finale.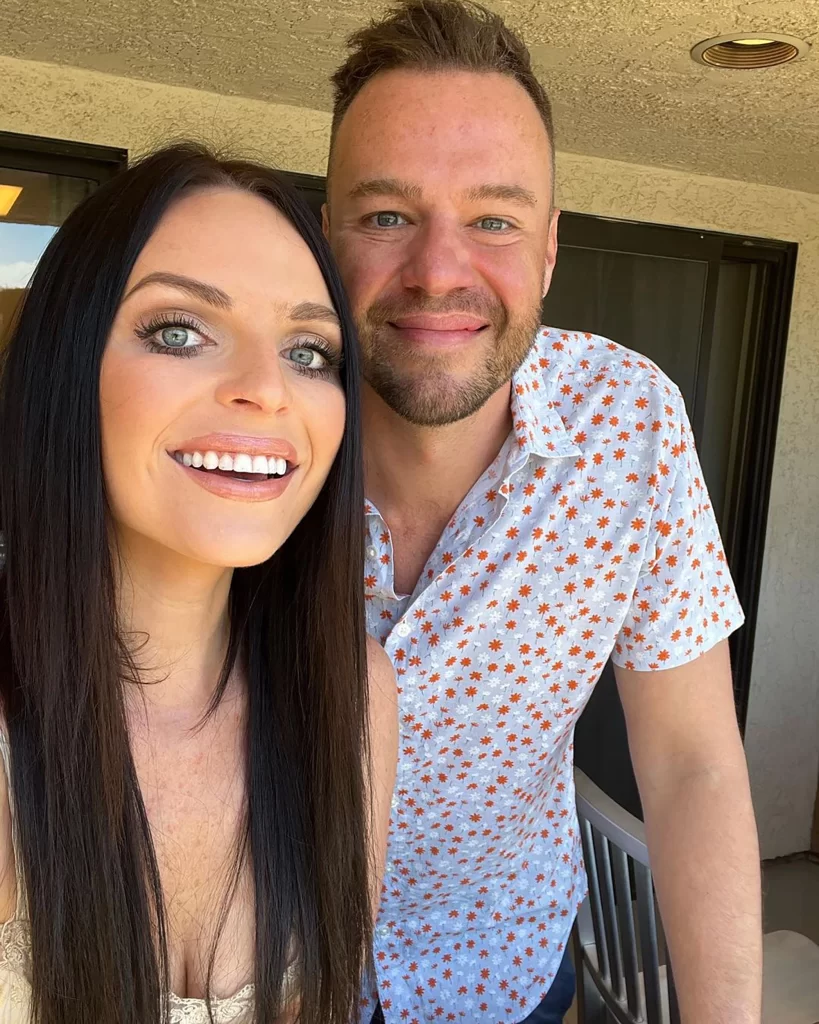 Unfortunately, once the cameras went away, the couple realized they weren't as compatible as they had initially thought, so they filed for divorce. Unfortunately, things got a bit nasty, with the two making disparaging comments about each other to the media.
Chelsea Handler and Jo Koy
Chelsea Handler's black book of ex-lovers is certainly colorful. She has dated a hotelier, a TV executive, and she even briefly dated rapper 50 Cent! However, when she became romantically involved with fellow comedian Jo Koy after 20 years of knowing him, she thought she had finally found her person.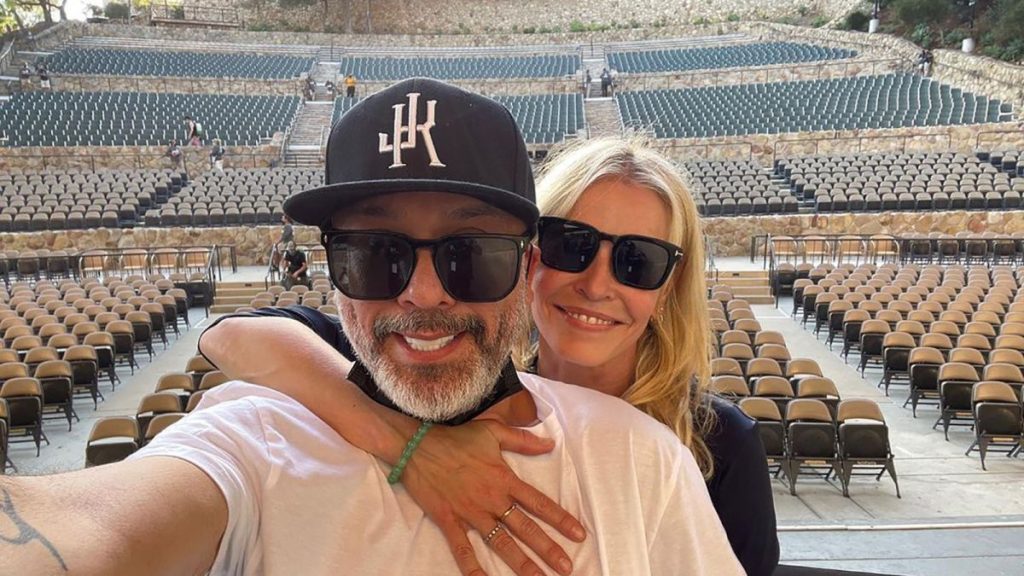 Koy and Handler had not always been the best of friends, seeing as she openly admitted to being mean to him on occasion. But at some point, things changed, and the two announced their relationship in 2021. Only a year later, though, they called it quits.
Kim and Barry Plath
Alright, admittedly, this couple is a bit more obscure than some of the ones we've talked about so far. However, if you are a fan of the TLC show Welcome to Plathville, then you know who Kim and Barry Plath are.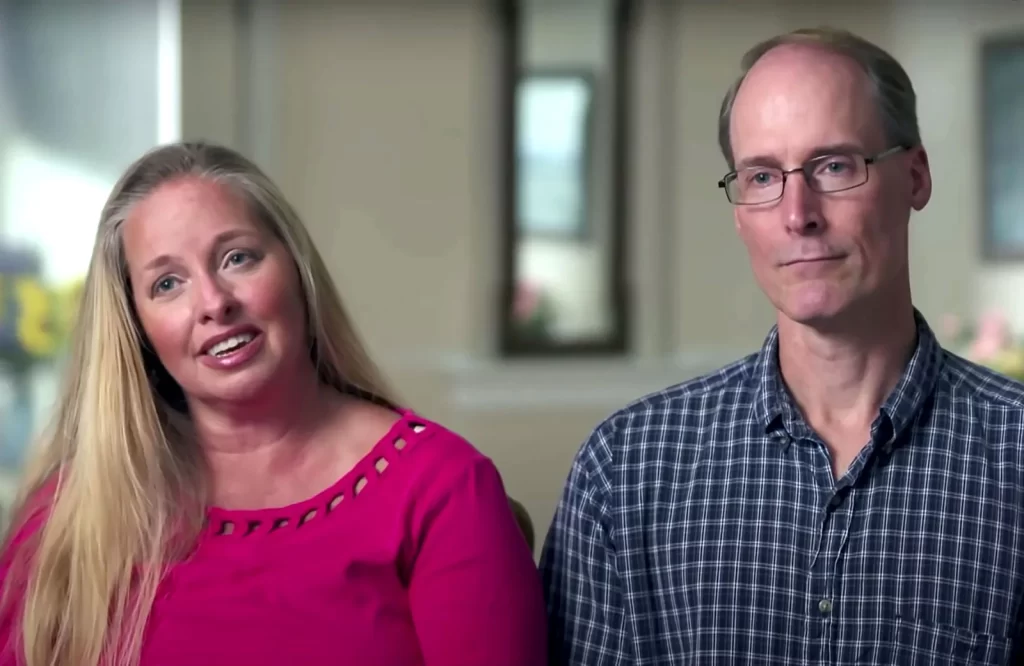 They are parents to 10 children (one of whom tragically passed away) and live on a massive farm in rural Georgia. Despite their assertion that they were brought together by the big man upstairs Himself, they were not able to make it work and filed for divorce after 24 years of marriage.
Chaney Jones and Kanye West
While Kim K was boo'ed up on Instagram with her comedian boyfriend, her ex-husband Ye West was running around town with a woman who looked suspiciously similar to Kim. Fans were in shock when pictures of Chaney Jones and Ye surfaced, and they couldn't help but notice the resemblance.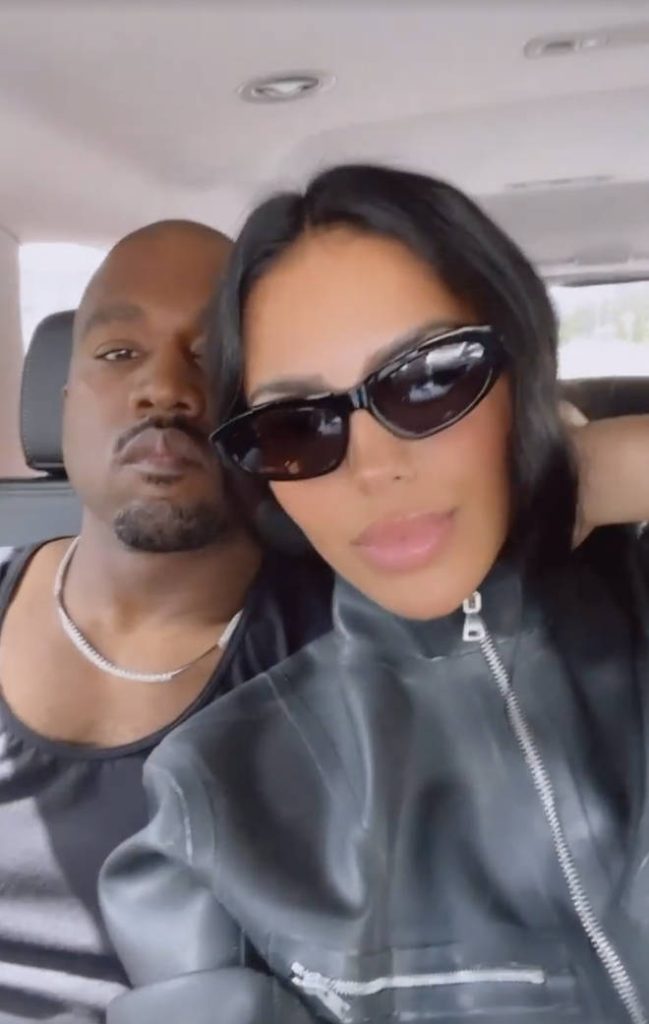 Some fans wondered if Ye was trying to replace Kim since it is no secret that he has tried to win his wife back without much luck. His relationship with Jones lasted about five seconds, and he is now rumored to be married to another woman.
Jen Armstrong and Ryne Holliday
Fans were first introduced to Doctor Jen Armstrong and her husband on Season 16 of The Real Housewives of Orange County. Ryne is an ex-professional poker player who spent his time on the show shirtless and cradling his beloved chihuahua.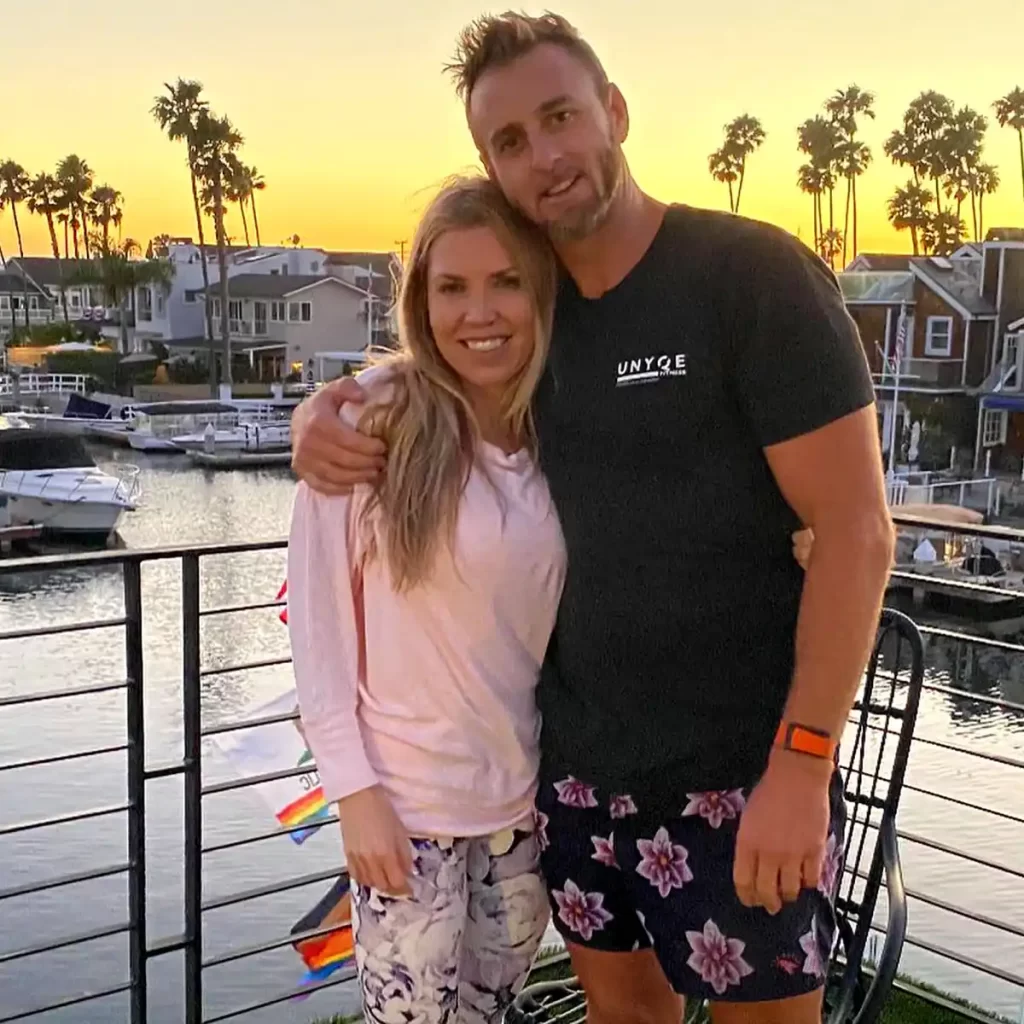 It's safe to say fans were confused about this couple and did not see them lasting long. And they were right. Armstrong filed for divorce after almost a decade of marriage. She will not be returning to the new season of RHOC, but it would have been interesting to hear her views on the separation.
Dylan Minnette and Lydia Night
Dylan Minnette and Lydia Night first went Instagram official in 2018 and have been dating ever since. However, four years later, they confirmed their breakup. They have not confirmed a reason for their split, nor have they made any further comments about it.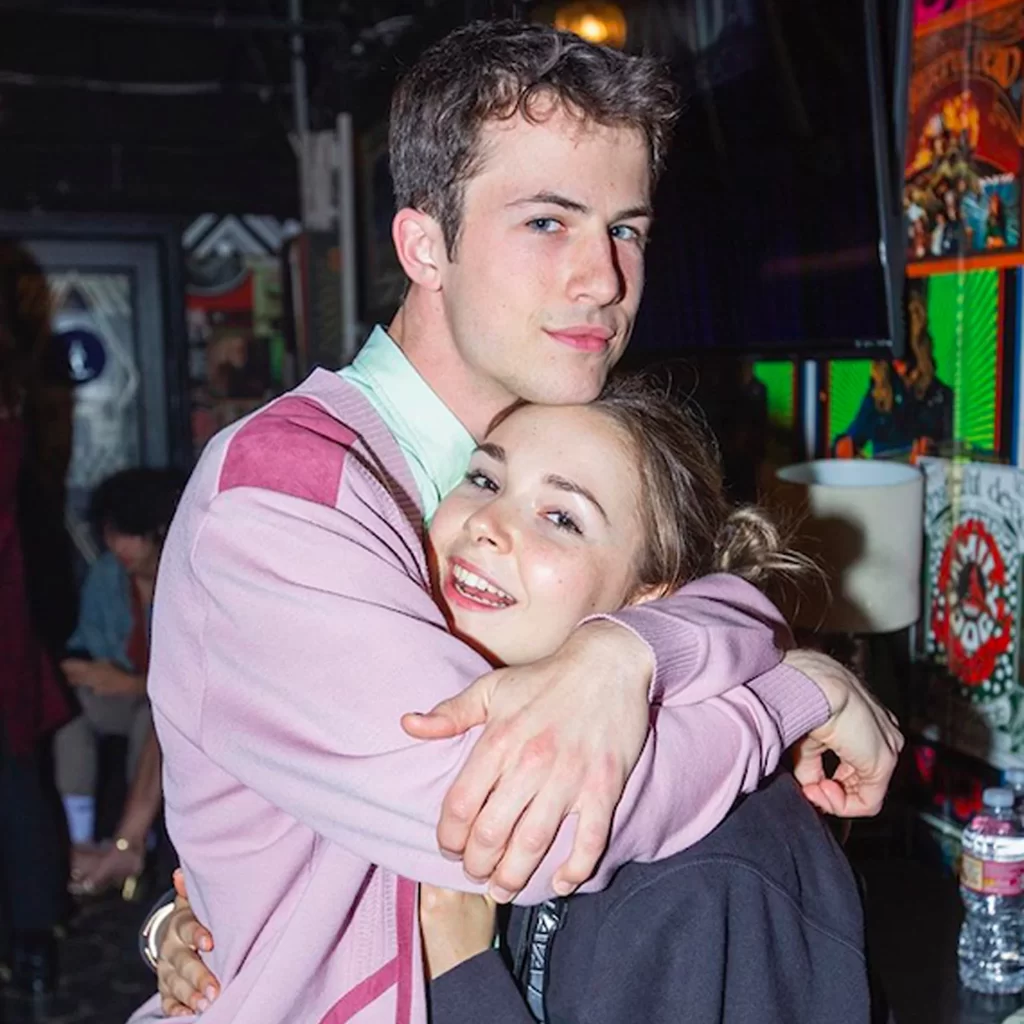 You might recognize Dylan Minnette from a heap of shows, including the famous 13 Reasons Why, where he played the smart and kind "Clay Jensen. "Lydia, on the other hand, is a certified rockstar and the lead singer of The Regrettes.
Steve Moy and Noi Phommasak
The premise of the show Married at First Sight would frighten any reasonable person. You have to put your faith in expert matchmakers and get legally married to someone moments after meeting them. It sounds insane, but it has worked for some people.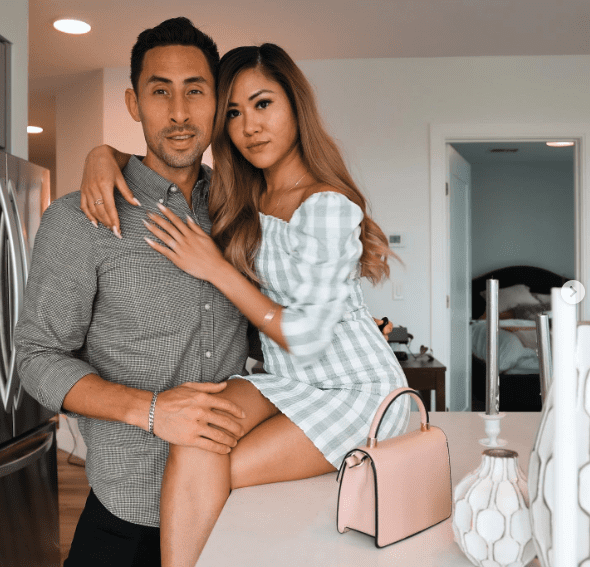 It, unfortunately, did not work out for Steve Moy and Noi Phommasak. The couple met on Season 14 of the show, and even though they decided to stay married at the season finale, they broke up shortly after the cameras switched off.
Josh Goldstein and Shannon St. Clair
We must admit that Love Island is a guilty pleasure of ours. Sometimes it's light-hearted fun to sit back and watch young, attractive people find love—or lust. However, the show was decidedly somber when Josh Goldstein and Shannon St. Clair left after receiving news of the passing of Goldstein's sister.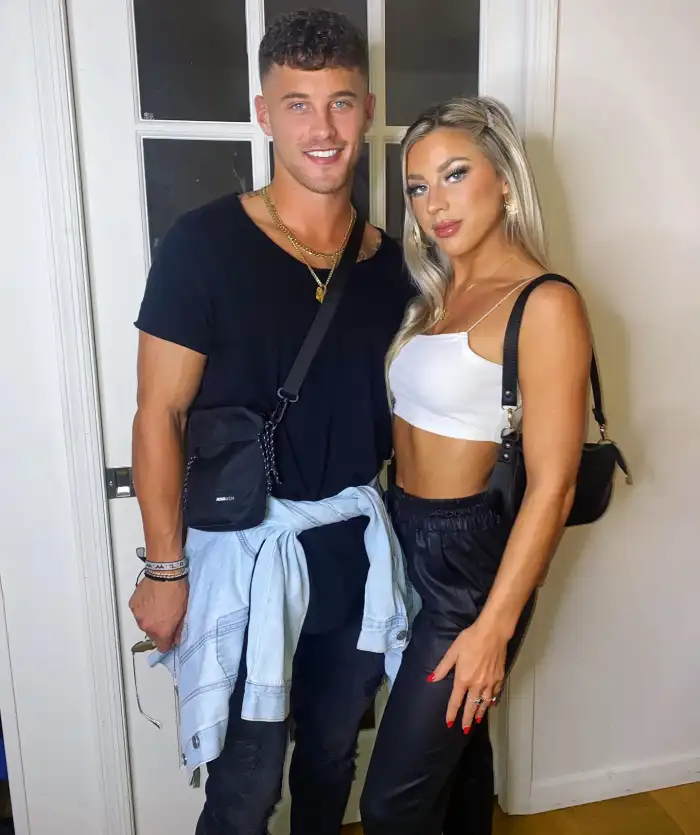 In a show of loyalty, St. Clair left with him, forfeiting her chance at the prize money in the process. Despite that, they only lasted a year before splitting in June 2022. However, they announced later on in the year that they were giving love another go. We hope they make it this time!
Leonardo DiCaprio and Camila Morrone
The internet went wild when news of DiCaprio and Morrone's split hit the tabloids. This is because there is a rumor that DiCaprio does not date women over the age of 25. Fans have dubbed this strange phenomenon "Leo's Law."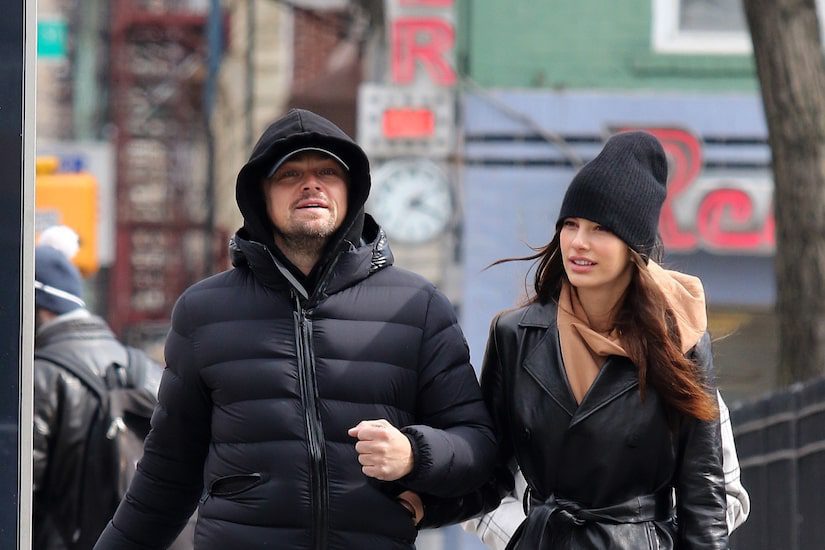 Well, news of the couple's breakup surfaced shortly after Morrone's 25th birthday. Coincidence? Apparently, the real reason for their breakup was that DiCaprio, who is 47 years old, was ready for children, while Morrone wasn't. All we can do now is wait to see if Leo's Law really is a thing.
Scott Disick and Rebecca Donaldson
Another star known for his affinity for women a lot younger than him is Scott Disick. Disick was previously in a long-term relationship with the oldest Kardashian sister, Kourtney, and they two share three children. Since Kourtney and Scott's breakup, it seems that he has been playing the field.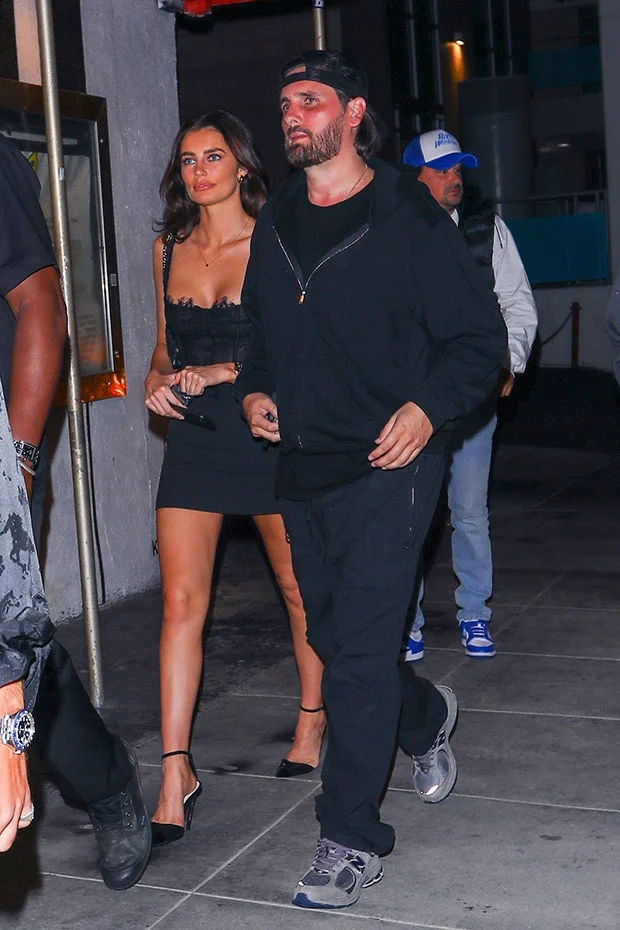 The latest addition to his long list of ex-lovers is Rebecca Donaldson. The 27-year-old British model dated Disick for just two months before they broke up. Now Scott has moved on and is reportedly dating Kimberly Stewart, daughter of the legend Rod Stewart.
Emma Slater and Sasha Farber
Picture the perfect proposal. Does it include the usual things—flowers, a ring, and some candles to set the mood? Or would you prefer something more show-stopping? What about a proposal during a live broadcast of Dancing with the Stars? Well, it certainly isn't for everyone, but Emma Slater called it the perfect proposal.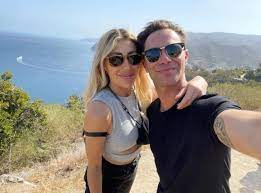 Two years after the dancing duo got engaged, they got married. Sadly, their wedded bliss did not last because they announced their separation in August 2022. However, there is no Hollywood drama here because the two have maintained a strong friendship.
Stacia Karcher and Nate Barnes
See, one massive issue of the show Married At First Sight is that the couples don't have a chance to speak about important issues before tying the knot. It is crucial to find out if your significant other is on the same page on issues like having kids and managing finances.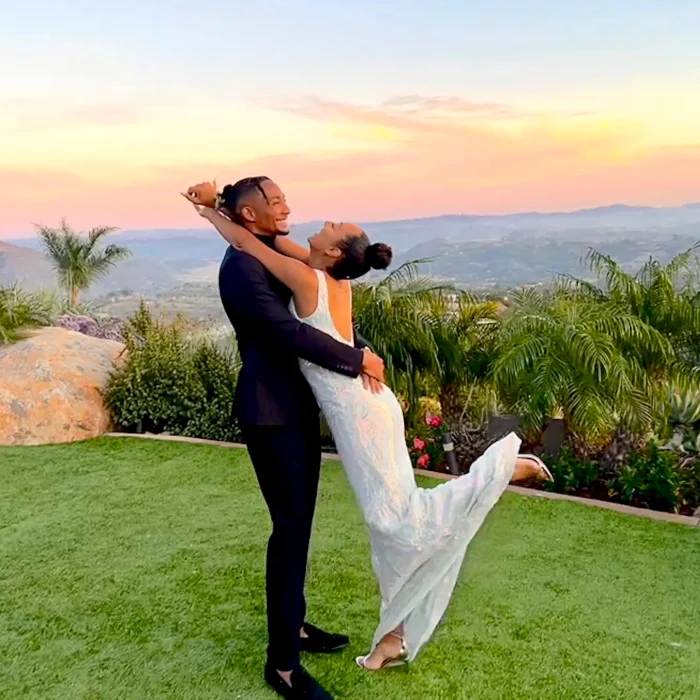 If you don't do your due diligence, then you might end up like Stacia Karcher and Nate Barnes. The couple got married on the show but soon disagreed about the timing of the important moments in the next phase of life. Ultimately, these disagreements led to their divorce.
Ne-yo and Crystal Renay
With his smooth R&B voice and ability to write songs about love, it is almost unthinkable to imagine that Ne-yo is a serial cheater. But, much to our disappointment, his now ex-wife confirmed that not only did he cheat for the duration of their relationship, but he also allegedly had a child with another woman.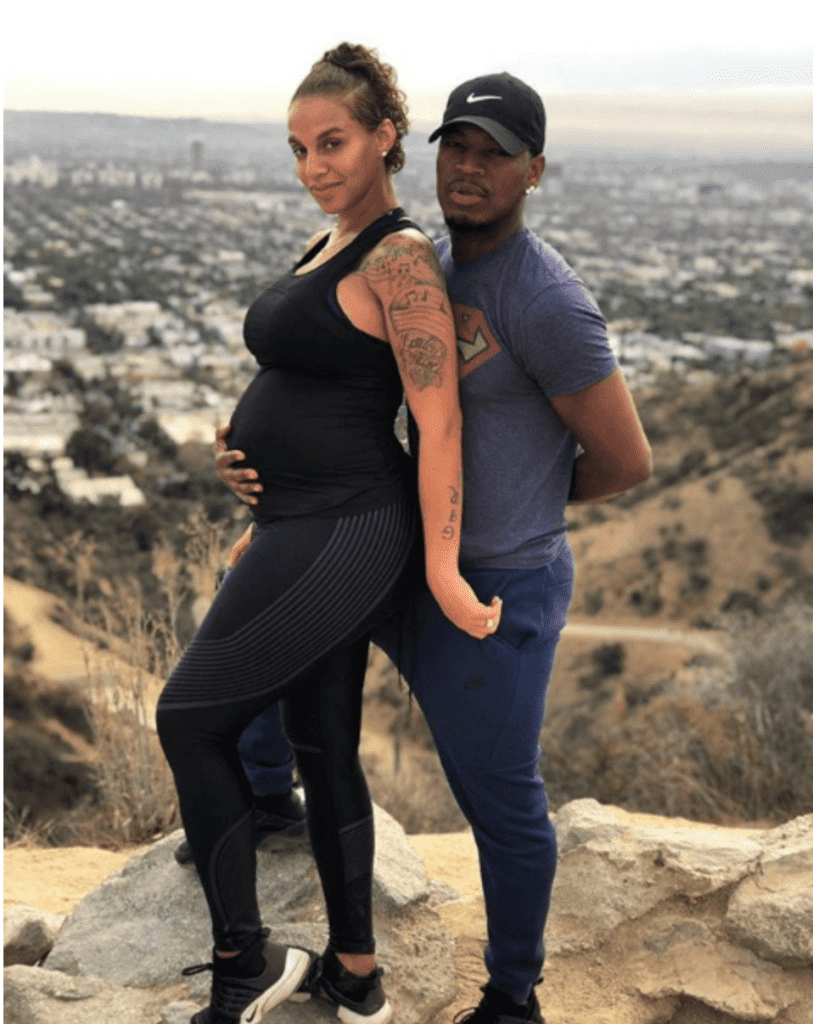 Crystal Renay and Ne-yo did not have the smoothest relationship, though. They first broke up in February 2020 but decided to give their marriage another shot and even renewed their vows. This time, however, they have separated for good…so they say.
Millie Court and Liam Reardon
By now, you have probably deduced that most of the time, dating shows do not produce sustainable relationships. Here is yet another couple that met on a reality show and has now called it quits. What a shame; they made such a stunning couple.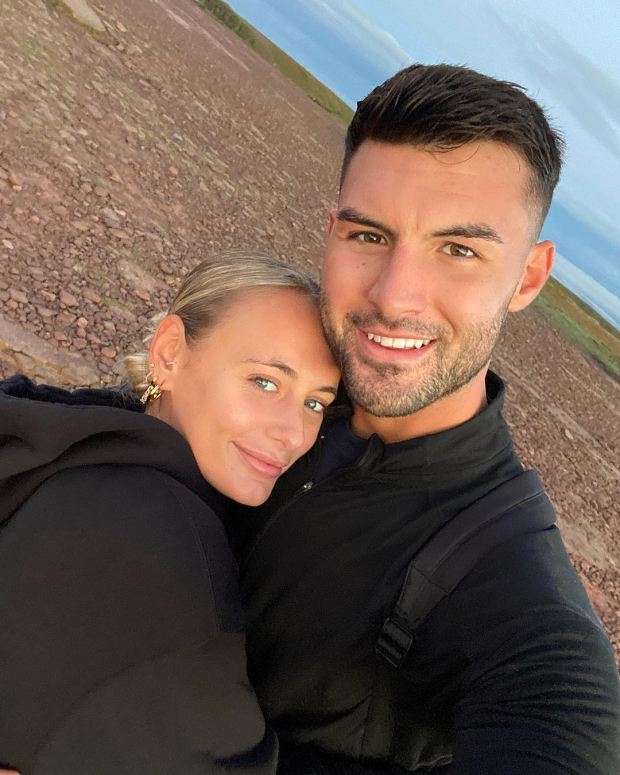 Millie Court and Liam Reardon met on Love Island in 2021 and ended up winning their season. They dated for a year, but Liam claims he had to call the relationship off to "find himself." In all fairness, he is only 23 years old, so he does have some growing up to do.
Micheal B. Jordan and Lori Harvey
If we are talking about attractive couples, then that list would be incomplete if we didn't mention Michael B. Jordan and Lori Harvey. These two are so gorgeous that it is actually sickening. So, it made sense that they would fall in love.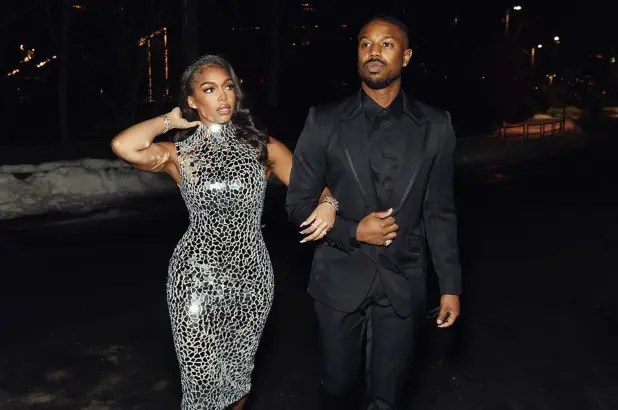 They sadly broke up after a year, and frankly, we haven't moved on. Now, Lori Harvey is dating the equally gorgeous Damson Idris. She certainly has great taste in men. Apparently, she makes her suitors sign an NDA before even going on the first date. So smart!
Billie Eilish and Matthew Tyler Vorce
Billie Eilish is probably one of the biggest acts to have entered the scene in the last couple of years. The Ocean Eyes singer went from posting videos on YouTube to headlining Coachella. Given that she is so successful, it is hard to imagine that she is still so young.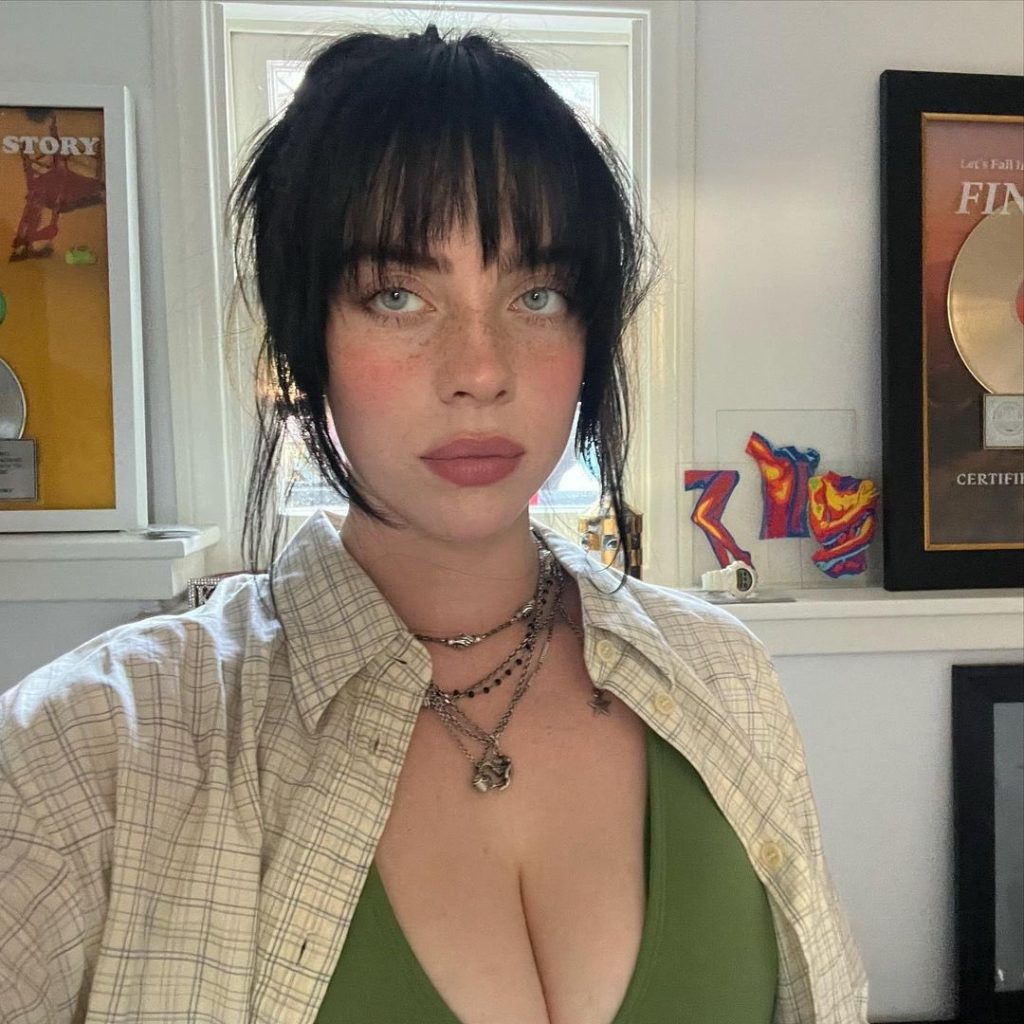 Billie is just trying to navigate her twenties in the midst of overwhelming fame. Part of that includes dating. Her latest ex is Matthew Tyler Vorce, an actor. They broke up in May 2022, and Billie is now dating 31-year-old musician Jesse Rutherford.
Shakira and Gerard Pique
If you haven't heard about the divorce between Shakira and soccer player Gerard Pique, then where have you been? This saga has many layers, and each is stranger than the next. It all started when they announced their split in mid-2022 after being together for more than a decade.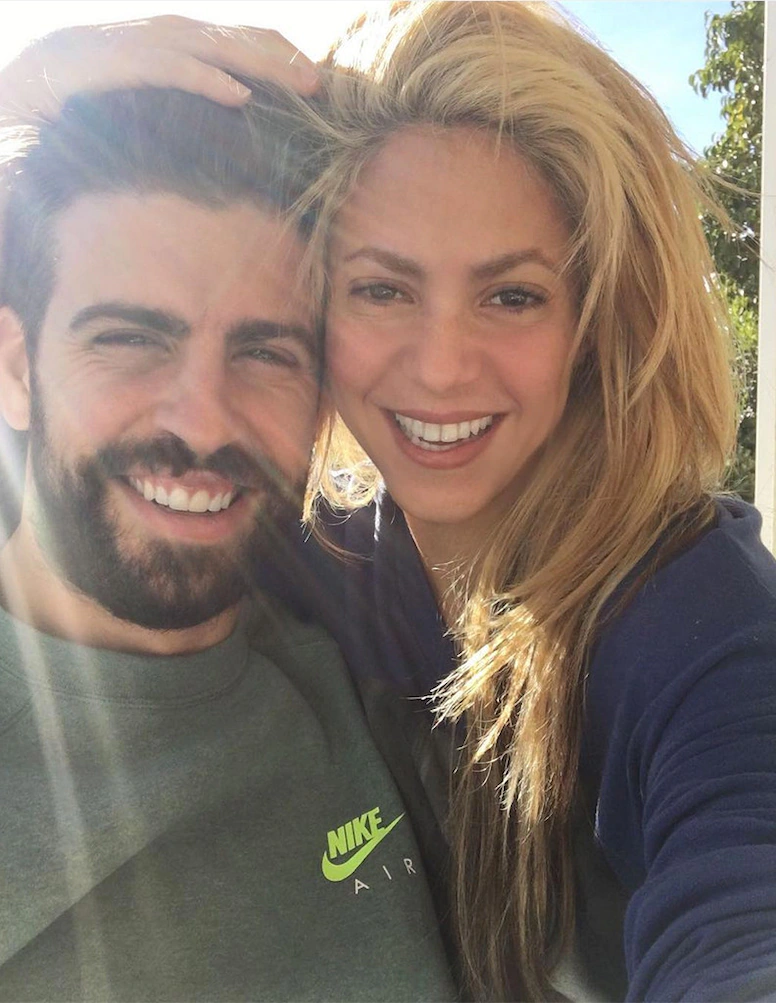 Apparently, Shakira found out Pique was cheating after discovering that someone had eaten her jam. She has since released a diss track making fun of her ex-husband and his new girlfriend. She then blasted the diss track from her house and placed a fake witch on her balcony facing her mother-in-law's house—who lives next door!
Trevor Noah and Minka Kelly
One of South Africa's greatest exports, Trevor Noah, has been making us laugh since before he landed a gig as the host of The Daily Show. It might have been that same sense of humor that made actress Minka Kelly fall in love with him.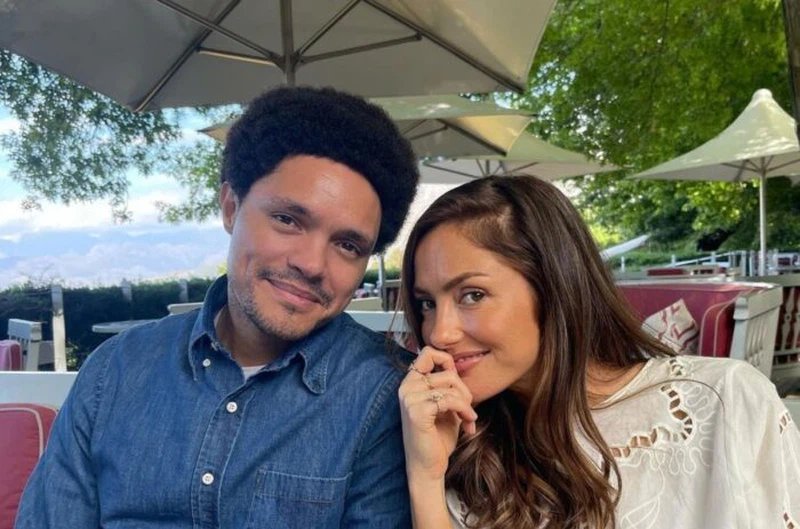 However, as we have now seen, maintaining a relationship in the public eye is no funny business. The two could not make it work and went their separate ways sometime in 2022. If either of them needs a shoulder to cry on, we gladly volunteer as tribute!
Lisa and Lenny Hochstein
We knew something was strange about this couple when we first heard Lisa's Real Housewives of Miami tagline. She said that her husband (who is a plastic surgeon) had built his perfect wife. Listen, different strokes for different folks, but that makes it sound like Lenny was looking for a Barbie doll, not a wife.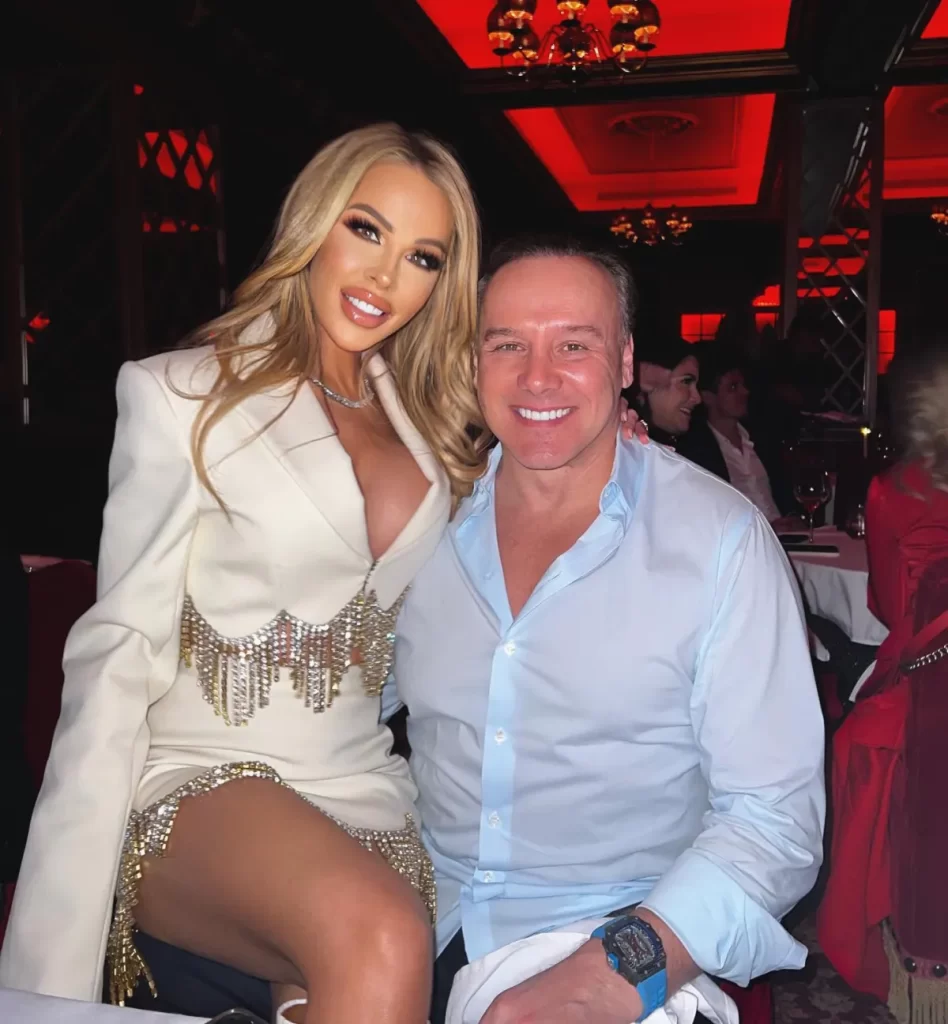 When he was done with her, he filed for divorce and moved on to his new girlfriend, who happens to be a 26-year-old model. The divorce has gotten quite viscous because Lisa signed a prenup that seems to favor Lenny. She is now fighting to have some parts of the prenup amended.
Ashley Darby and Michael Darby
Lisa should have enlisted the help of her fellow housewife Ashley Darby before signing her prenup. Unlike Lisa, this reality star (who appears on the Real Housewives of Potomac) might walk away from her divorce with exactly half of her ex-husband's cash.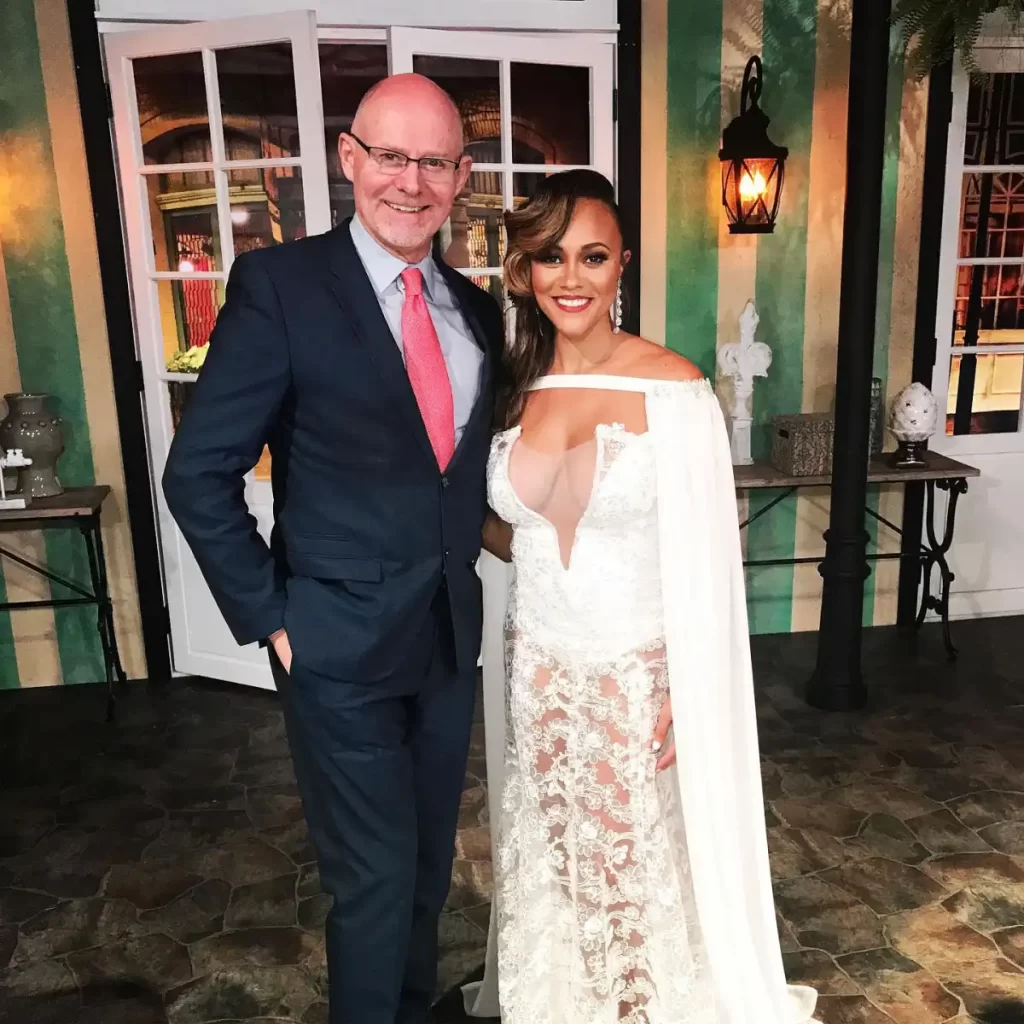 For years, fans were confused about Ashley Darby's unwillingness to leave her philandering husband and his never-ending controversies. Well, perhaps she stayed because she allegedly signed a postnup that entitles her to half the joint estate after five years of marriage. Smart!
Joe Exotic and Dillon Passage
The best thing to come out of 2020 was the crazy story of the Tiger King and his arch nemesis Carole Baskin. Joe Exotic and his crazy life captivated viewers, and everyone was on the edge of their seats to find out what would happen next.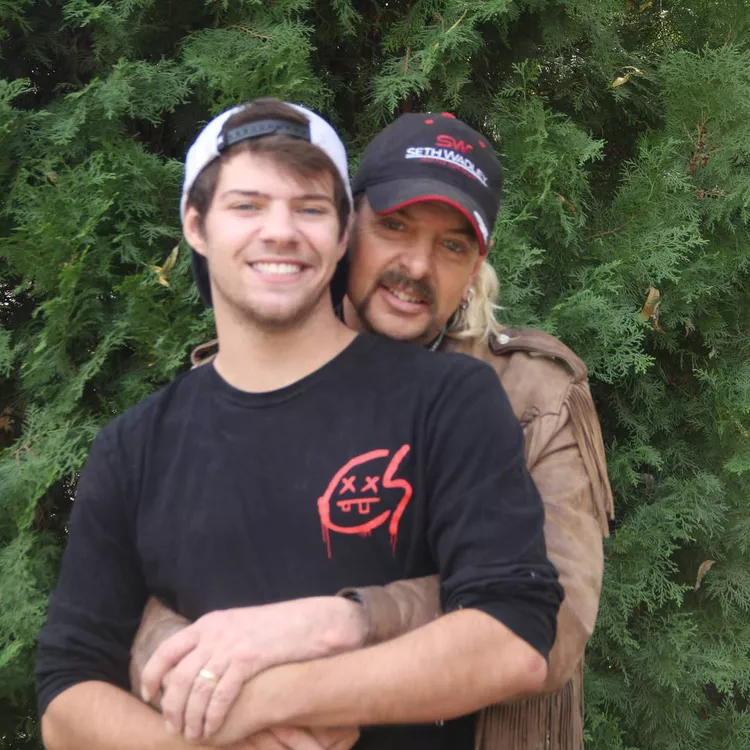 What came next was a 21-year-long prison sentence for Joe Exotic and a divorce. Joe and his husband had been separated for a while, but he finally filed for divorce in March 2022. If he can finally get over his feud with Carole Baskin, maybe he will be able to find love again—even behind bars.
Hulk Hohan and Jennifer McDaniel
Hulk Hogan's marriage to Jennifer McDaniel certainly started off with a bang. During their wedding in 2010, a brawl broke out. It seems on-brand for a retired wrestler, doesn't it? Despite their rocky start, they remained married for more than a decade.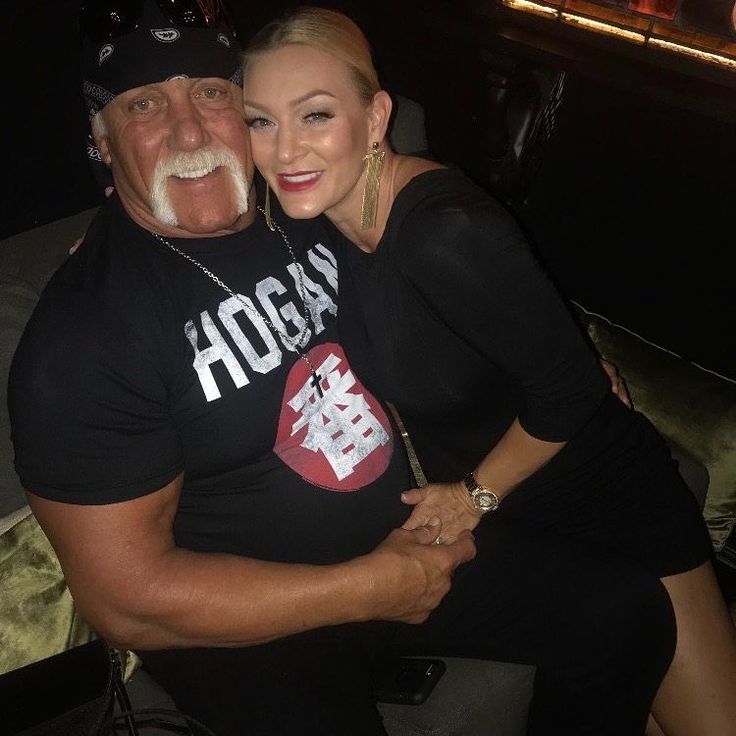 Their marriage was not without its problems, though. It survived the release of Hulk Hogan's sex tape, a tape which revealed him having relations with his best friend's wife. Ultimately, though, Hogan and McDaniels called it quits, and he now has a new girlfriend.
Paul Wesley and Ines de Ramon
Paul Wesley reminds us of a simpler time. When The Vampire Diaries was all the rage and teens were writing questionable Wattpad stories about "Stefan" and "Elena." Ah, those were the days. These days, though, our beloved "Stefan" is decidedly more grown up and had found who he thought was the love of his life.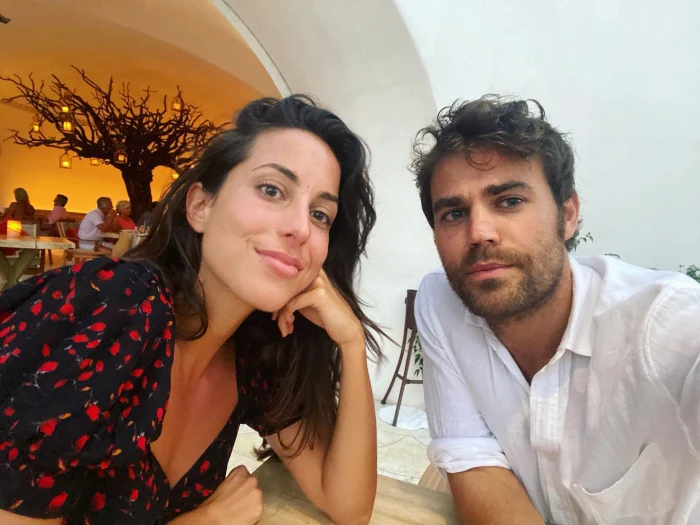 Unfortunately, Wesley and Ines de Ramon's marriage didn't work out, and they announced their separation in 2022 after being married for three years. de Ramon has since been spotted with Brad Pitt and is rumored to be his new girlfriend. Frankly, the lady has exquisite taste.
Olivia Jade Giannulli and Jacob Elordi
These two are mega stars among Gen Z-ers, but if you are of a different generation, then you might have no idea who they are. In fact, you might be more familiar with Giannulli's mother, Lori Loughlin, the actress who got caught in the college admission scandal.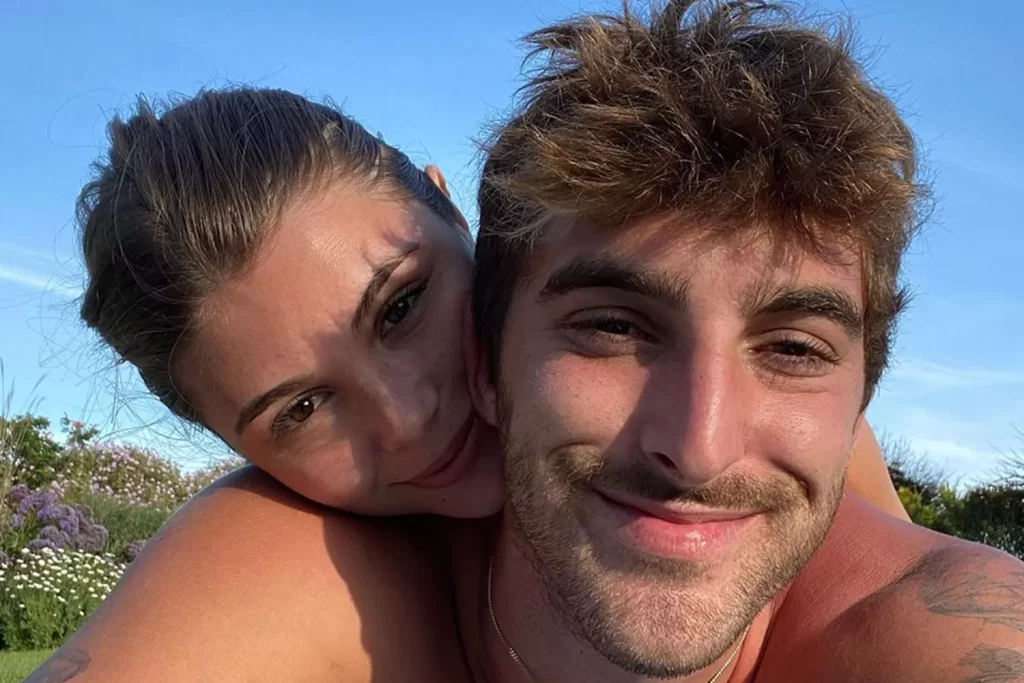 Giannulli has been linked to Jacob Elordi, an actor on the hit show Euphoria, since December 2021. Though the young lovers split up in August 2022, it appears that there might be hope for them still. They have been spotted together numerous times since then, and fans suspect that they are together again.