Bride Selects Her Four Grandmas As Flower Girls
By Divya G January 24, 2022
---
Wedding days are supposed to be all sunshine and rainbows. But this wedding in Tennessee centered around family in a way we have rarely seen. The bride did something out of the box to make her wedding unique, and we hope this becomes a new trend.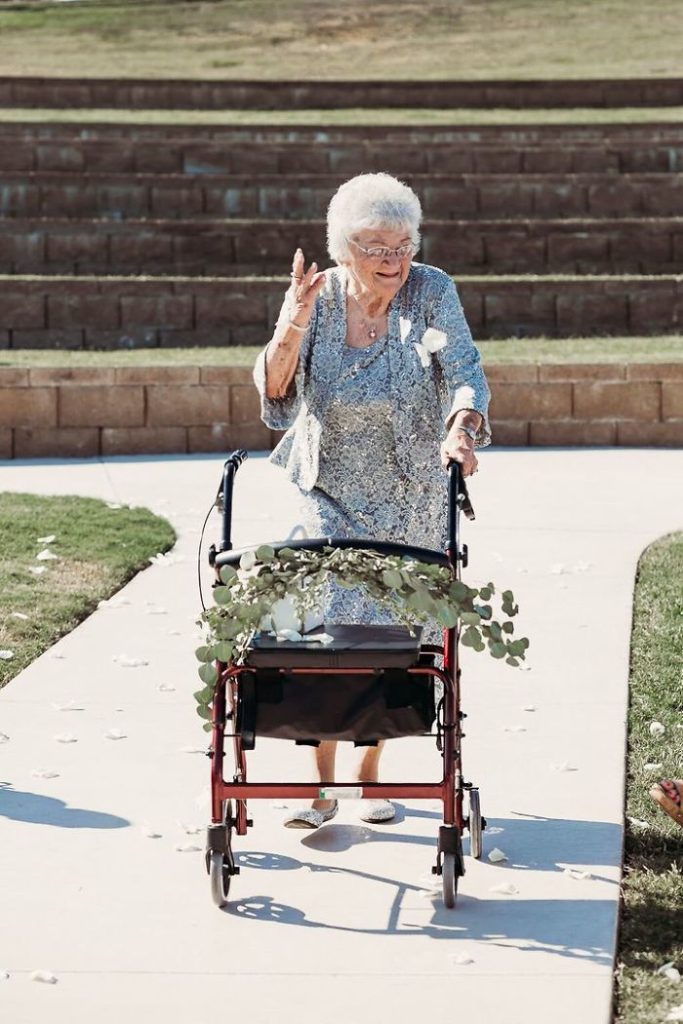 Wedding With A Little Twist
Flower girls at weddings are usually cute little girls, often nieces or young cousins of the bride or groom. Keeping the cuteness factor in mind, this bride chose her four grandmothers to be her flower girls. The oldest of the group was 90 years old. She was the bride's great-grandmother. 
The bride's 70-year-old and 76-year-old grandmas also joined the great-grandmother down the aisle. Along with them was the groom's 70-year old grandmother. You might be thinking that the grandmothers were not so interested. But the four lovely ladies were more than happy to join the bridal party.
They were keen on fulfilling their wedding duties. They merrily took the flower baskets in their hands. All the baskets had "Here comes the bride" written on them. The grandmas marching down ahead of the bride definitely made the wedding more special.
The bride revealed that she wanted this from the day she decided to tie the knot with her boyfriend. The bride said that she feels blessed to have amazing grandmas in her life. She said that her grandmas were more excited than the bridesmaids.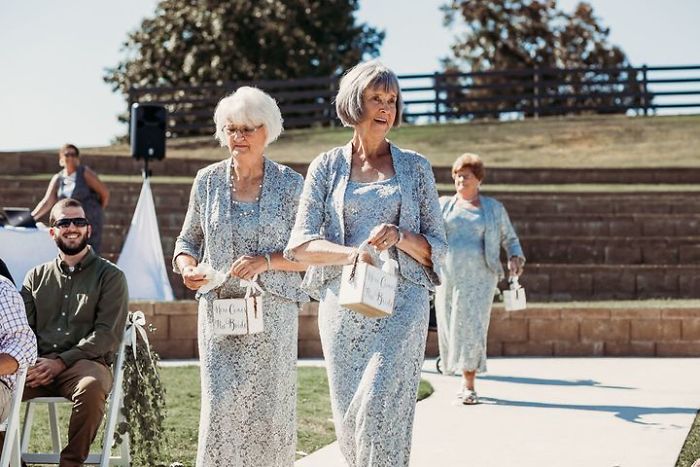 Final Thoughts
Having their grandmas with them on their wedding day is a big deal for many girls. The bride wanted to savor the fact that she had not one but four adorable grandmas.