Say Their Name, Say Their Name: The Meanings Behind Uncommon Celebrity Baby Names
By Makungu H August 24, 2022
---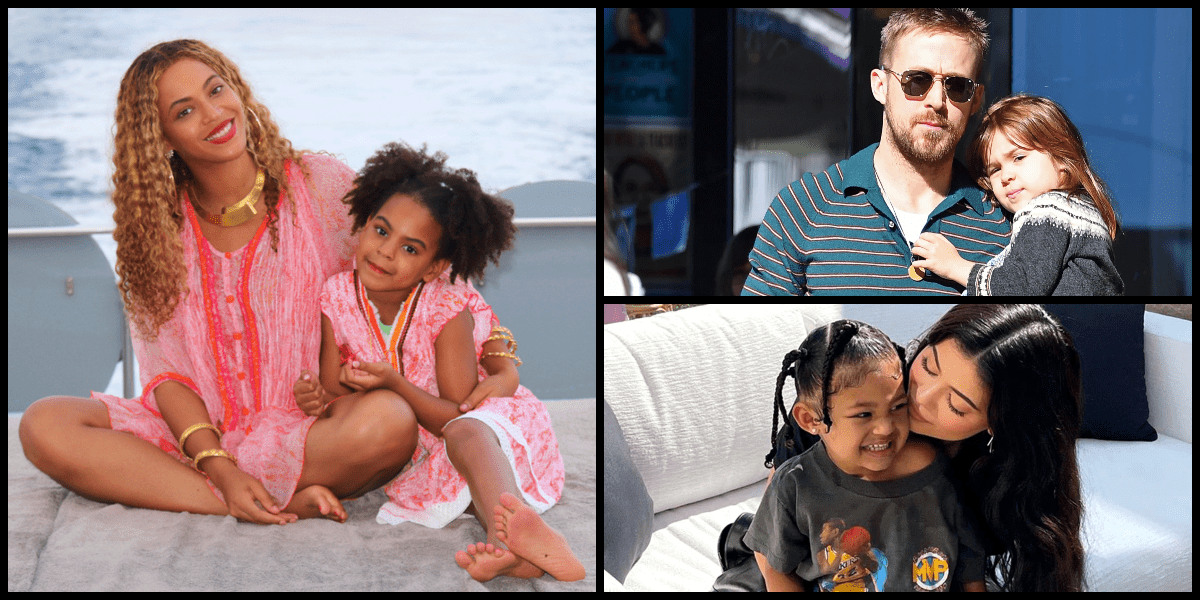 Celebrities are notorious for giving their children very unique names. Of course, it might be strange for the child of a star to be named something traditional because they live very non-traditional lives. A lot of stars have had to adopt stage names, which are more exciting than their birth names and, in a lot of cases, children of stars become stars themselves. Perhaps celebrities come up with such crazy names for their babies because giving their children unique birth names means that their kids won't have to use outrageous fake names in the future.
While there are plenty of celebs that choose "ordinary" names, there are loads of stars who take creative liberties when naming their children. Here are 35 of the kookiest and most unique celebrity baby names.
Kulture Kiari:
When Cardi B revealed that she and fellow rapper husband, Offset from the group Migos, were expecting a child, no one anticipated that the child would have a traditional name. Cardi B's own name, Belcalis Marlenis Almanzar, is also a little bit unusual.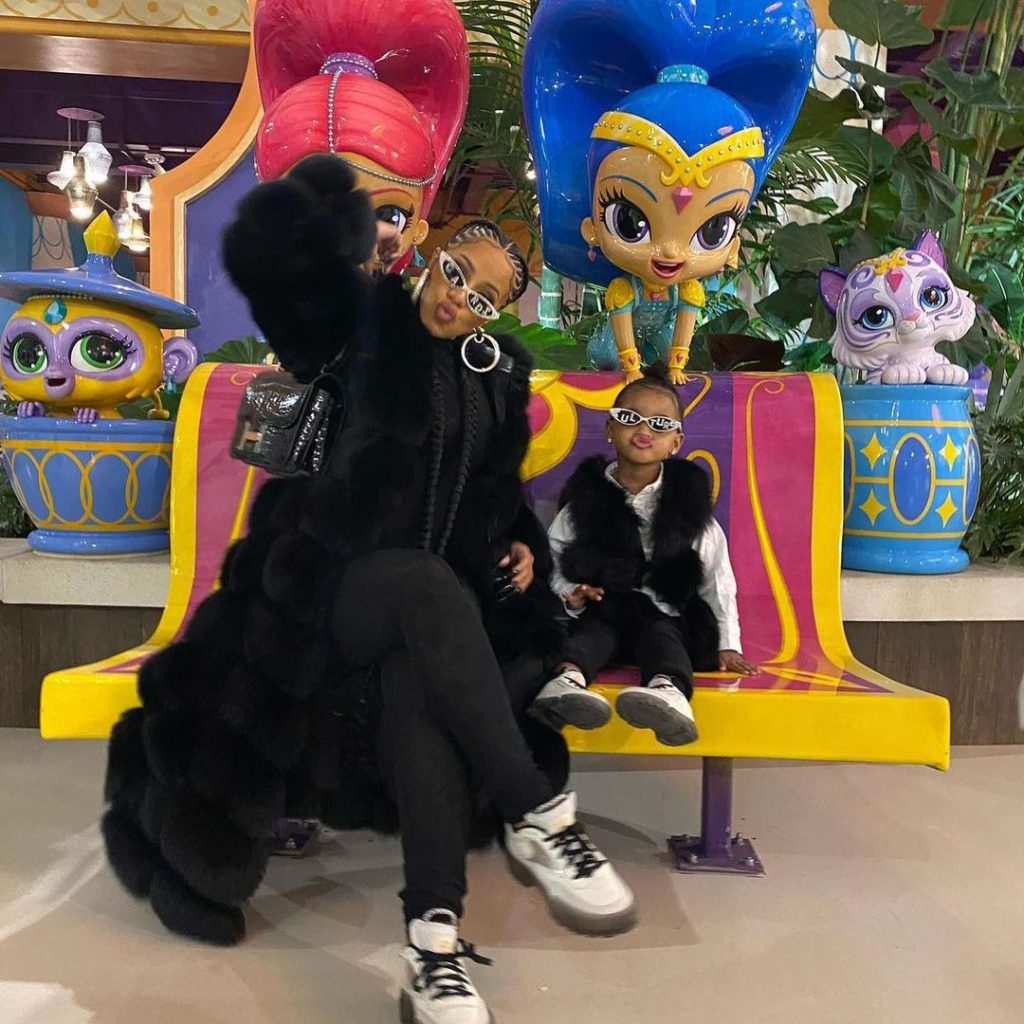 The couple eventually settled on the name Kulture Kiari. Culture is the name of Migos' platinum-selling album. Unsurprisingly, Cardi B admits that her husband was responsible for naming their baby. It seems that they have a penchant for strange names as their second child is named Wave Set Cephus.
X Æ A-12:
On the 4th of May 2020, singer Grimes gave birth to a baby boy with the most unusual name. The name was so remarkable that they could not register it in California. They named their child X Æ A-12. Eventually, they had to change the 12 to Roman numerals to comply with state laws.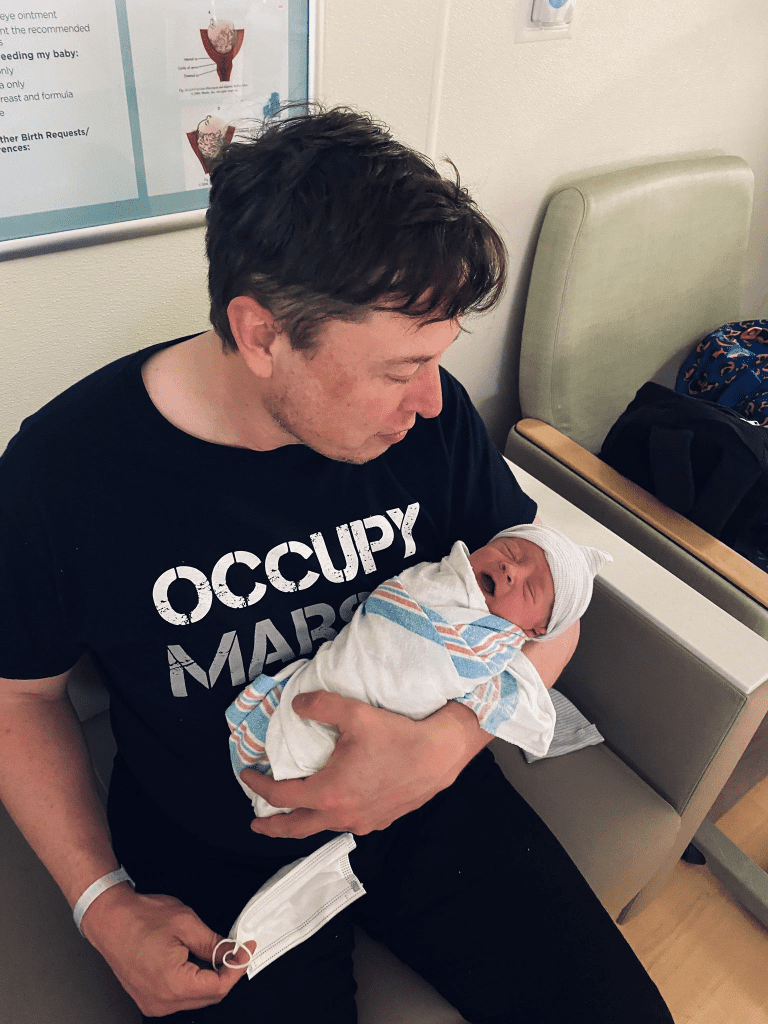 The name is less surprising when you find out that the father of the baby boy is Elon Musk. This billionaire and founder of companies like Tesla and SpaceX is known for leaning towards the eccentric. We guess the richest man in the world can be as wacky as he wants.
Rumi & Sir:
The internet broke when Beyoncé and Jay-Z revealed that they were pregnant with twins. The maternity pictures, which have now been recreated by fans a thousand times over, were posted on Beyoncé's Instagram. But they kept their names a secret for an extra month.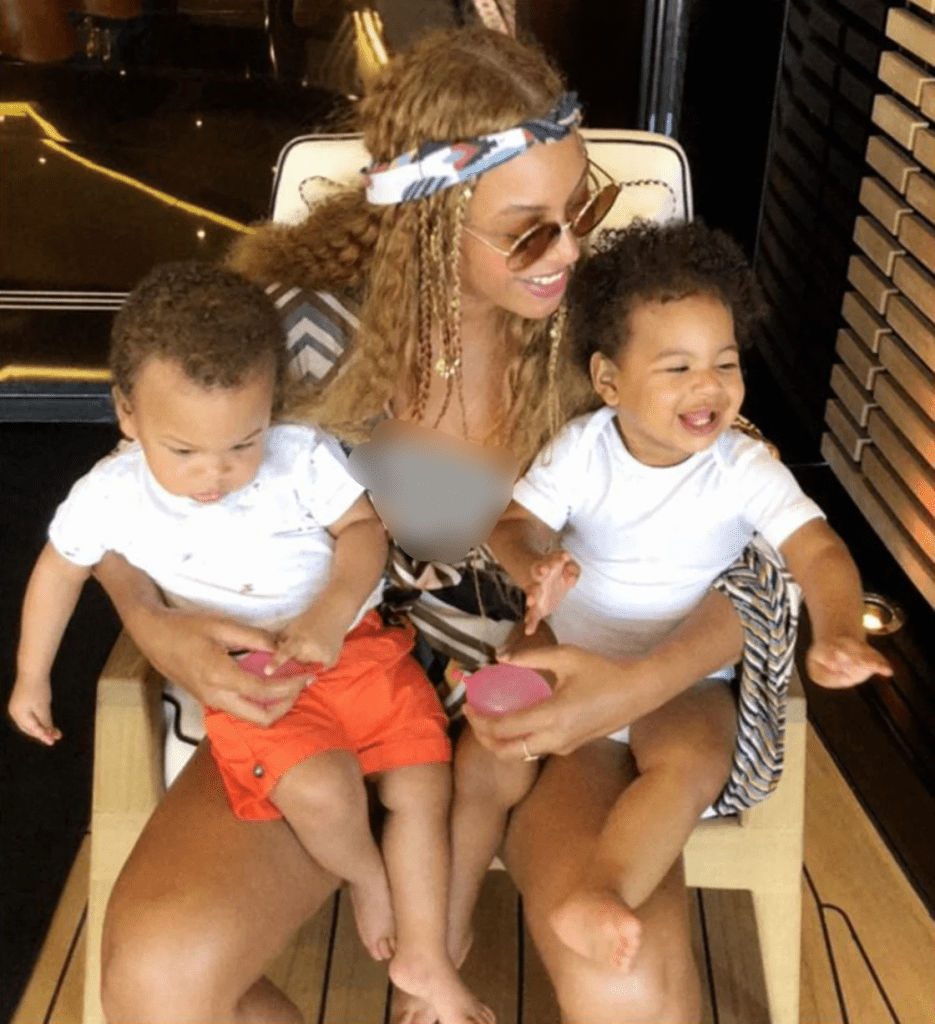 One of the twins, Rumi, is named after the couple's favorite poet. The other twin is named Sir, which is apparently a reflection of his nature. Jay-Z revealed that the little boy came out of the womb with so much swagger that he couldn't be called anything but "Sir."
Dusty Rose:
Talk Show host, Ellen DeGeneres, has given away many prizes on her show. From cars to home makeovers, audience members always seem to go home with something. Maroon 5 frontman, Adam Levine, was gifted something by Ellen that is more significant than a simple trinket.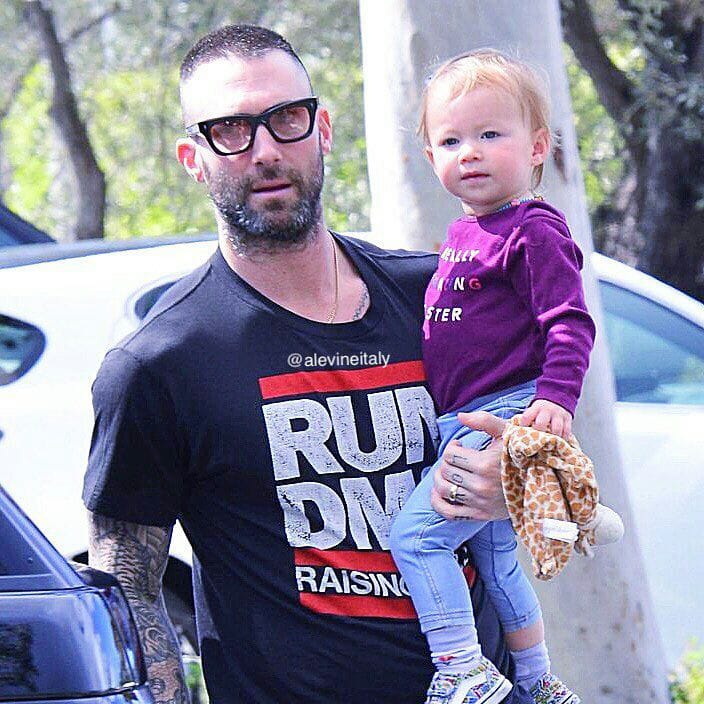 When Levine and his wife, Victoria's Secret model Behati Prinsloo, got pregnant with their baby girl, they had trouble thinking of baby names. They asked Ellen for some suggestions, and she mentioned the name "Dusty." The couple eventually named their child Dusty Rose.
James:
Jessica Parker isn't the only celeb that named their baby James; so did Ryan Reynolds and Blake Lively. 1 in 50 boys were given named James in 2021, so the name is incredibly common. What makes it special, however, is that the couple had a baby girl.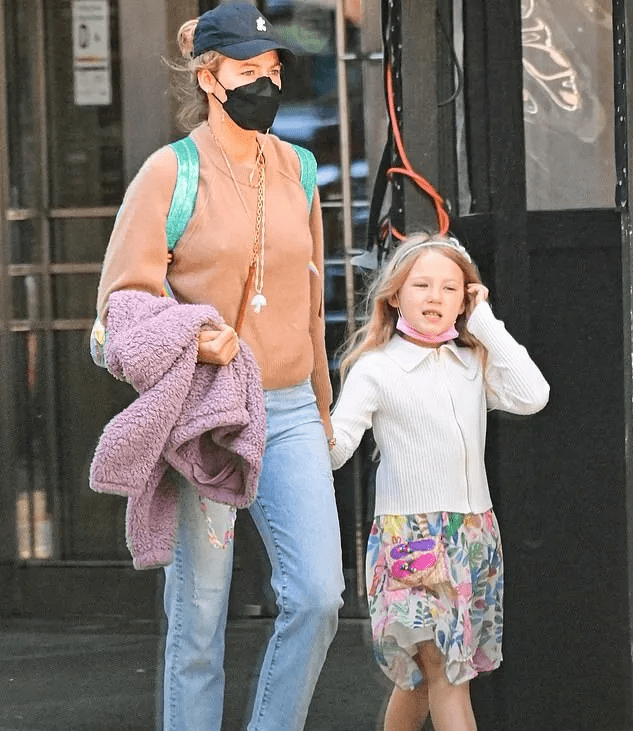 While Blake herself also has a unisex name, James is typically given to baby boys. It turns out that the name is a sweet way to remember the Deadpool actor's father who, unfortunately, passed away before he could meet his granddaughter.
Pauline:
Everyone remembers the tear-jerking final scene of Fast and Furious 7. In the last moments, we see Vin Diesel's character bid farewell to Paul Walker's character as the cars drive away from each other. The scene is so emotional because Walker passed away during the filming of the movie.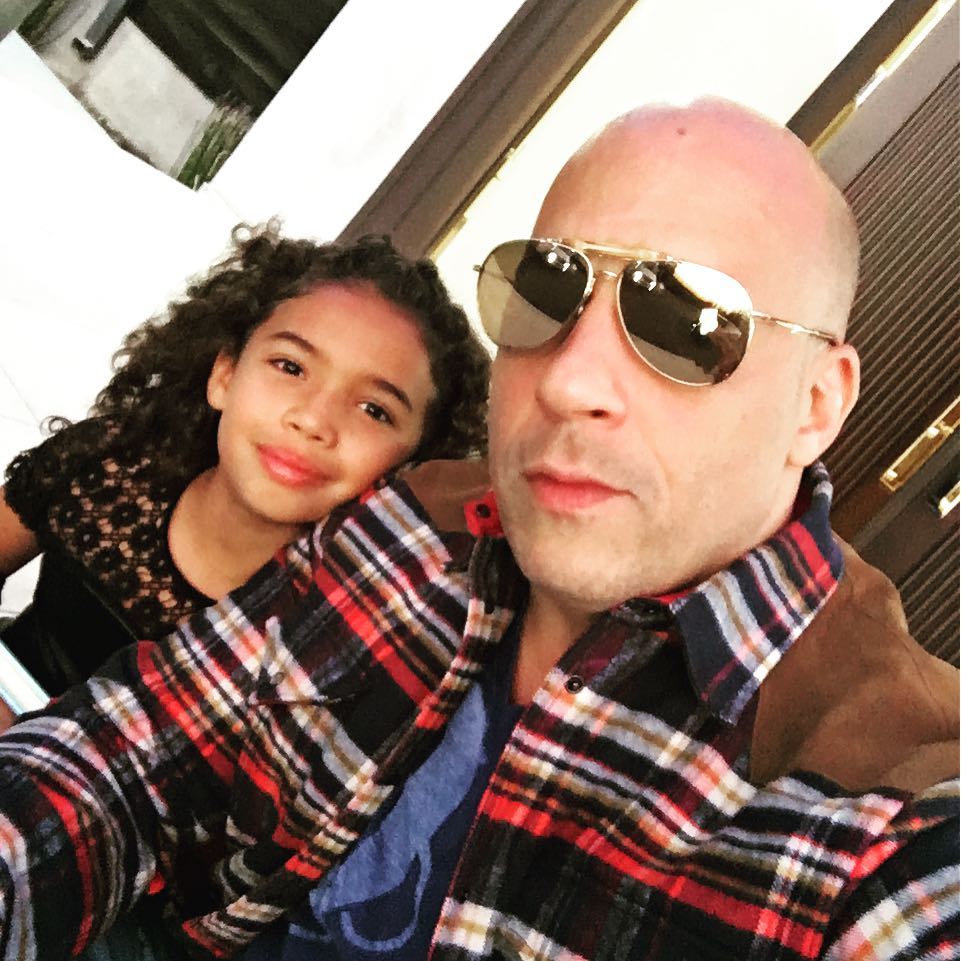 It is well known that the Fast and Furious cast share a close bond. The connection was so strong between Diesel and Walker that the former named his daughter after the late actor. He named his daughter Pauline. That is quite the honor.
Chicago:
The Kardashian clan is not known for being conventional. This family seems to set trends rather than follow the ones accepted by popular culture. This trendsetting way of life extends to their children's names. In fact, you'll find more than one of them on this list.
Kim Kardashian and Kanye West (who now goes as just "Ye") welcomed their third child in January of 2018. The couple considered a few family names before they settled on Ye's hometown; a place that helped mold him into who he is today.
August:
Being named after your birth month is not completely unheard of. Names like May or June are actually quite common. The name August is not as common, though. What makes Mandy Moore's choice to name her son August even more unusual is that he was born in February.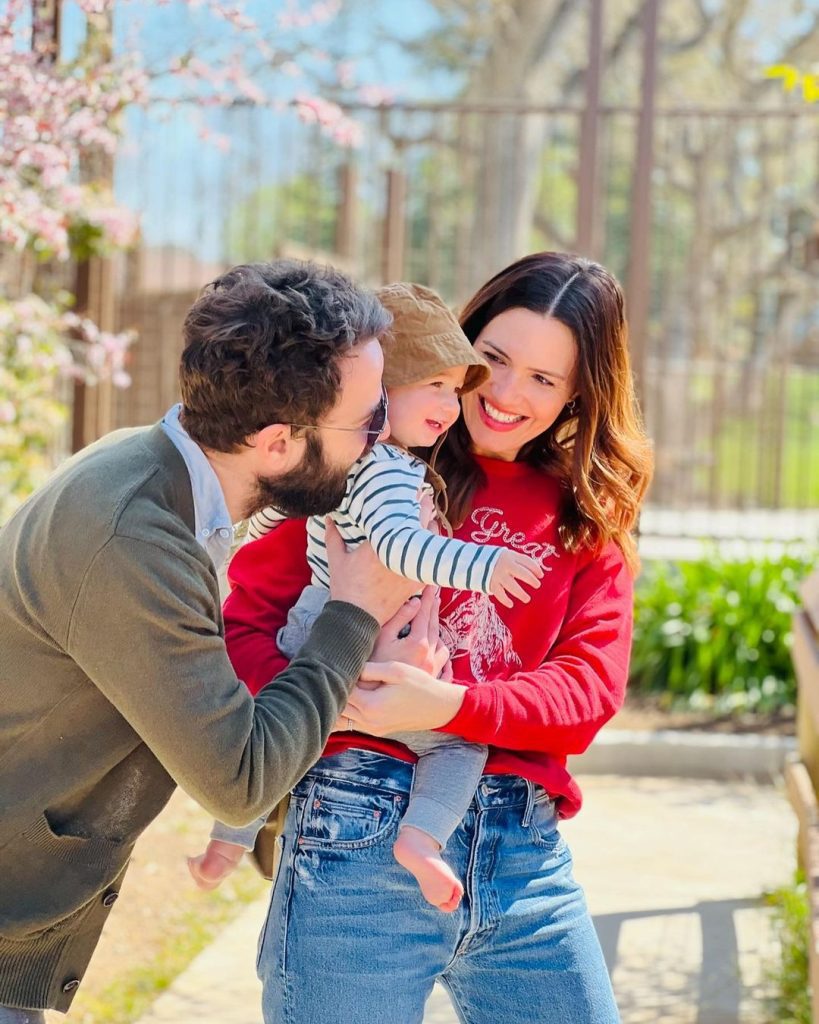 Mandy and her husband, Taylor Goldsmith, decided on this name because it is Taylor's birth month. It was also during the month of August that they found out that they were expecting a baby boy. It seems that no other name would have been more fit.
Monaco:
With parents named Jeezy and Jeannie, everyone expected the baby to be named something that starts with a "J." Even rapper Jeezy and talk show host Jeannie Mai thought the same. So much so that they called their baby "Baby J" throughout Jeannie's pregnancy.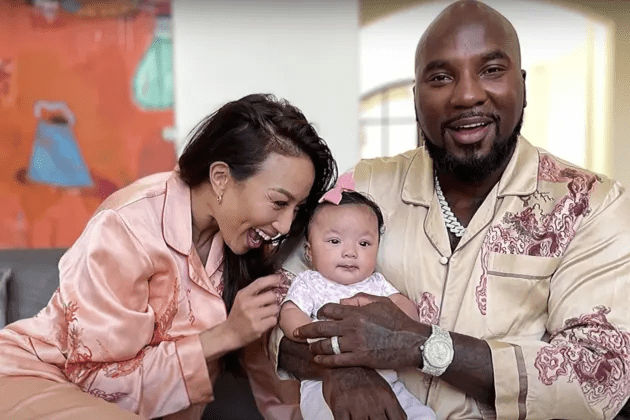 In the end, they decided to go with a name that represented a time in their lives when they decided to commit to each other and make certain decisions about the family they planned to have. They had this key discussion while visiting Monaco, hence the name.
True:
When Khloe found out she and her then-boyfriend Tristan Thompson were pregnant, she knew that she wanted the baby to have a name beginning with the letter "T." However, deciding on what that name actually would be proved more difficult.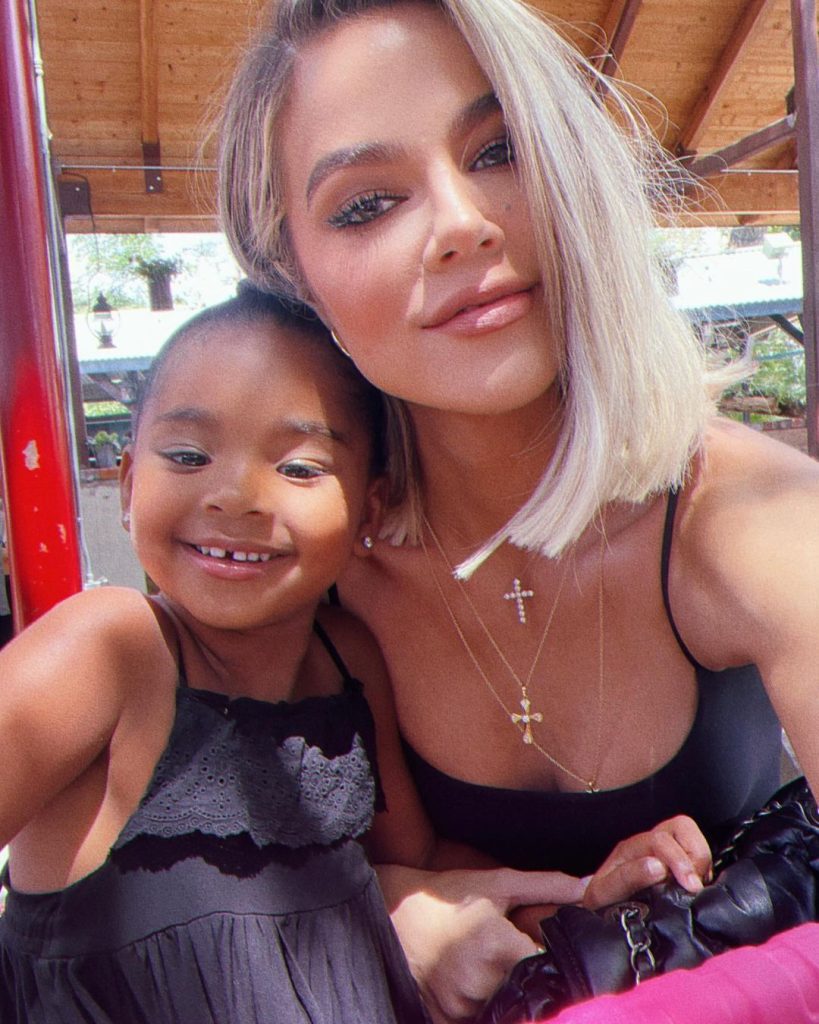 It was her grandmother that suggested the name "True," as it had been in the family for generations. Unfortunately for Khloe, the name became the butt of many jokes after it was discovered that Tristan cheated on her shortly before she gave birth.
Stormi:
In true Kardashian fashion, Kylie Jenner did not shy away from the weird and unusual when naming her baby. She and her rapper boyfriend agreed on the name Storm pretty soon after she found out she was pregnant. What they do not agree on is who came up with the name in the first place…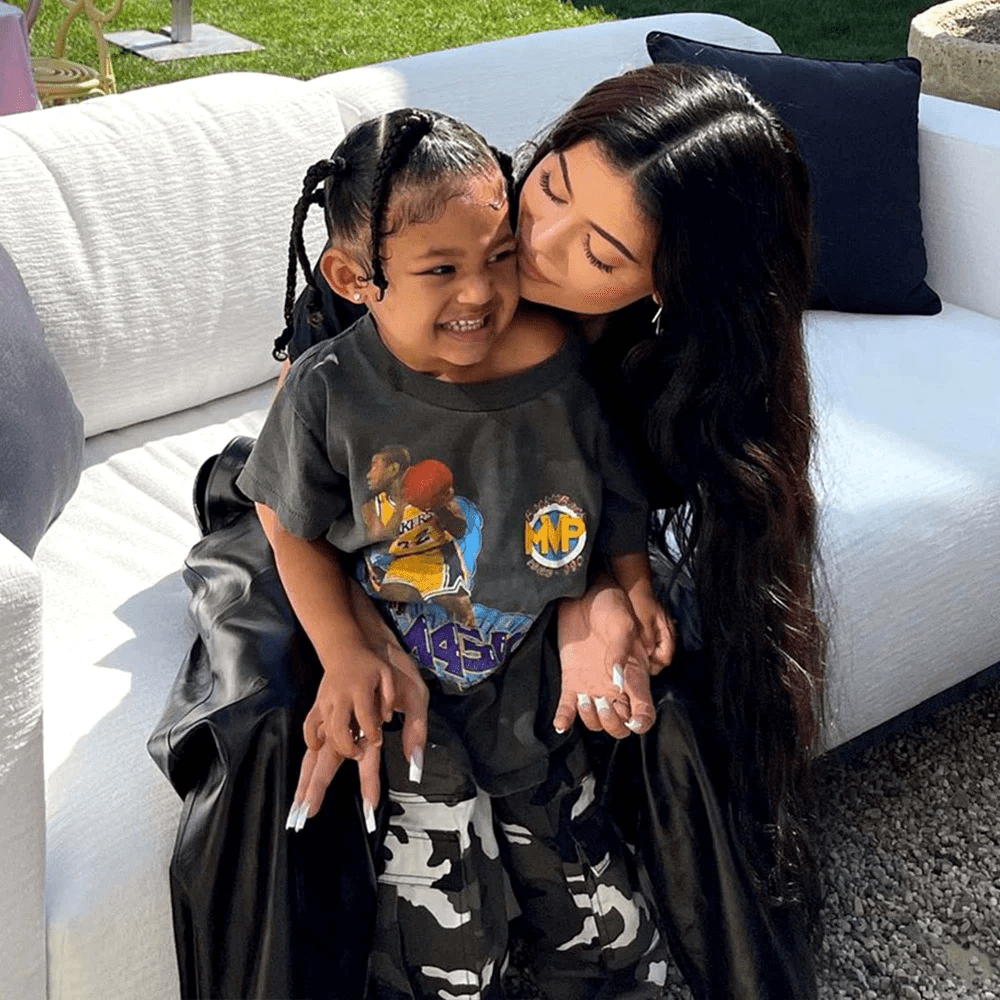 Kylie swears that she did, but Travis believes he did. The couple eventually added an "i" to the name because Kylie decided she didn't quite like the name "Storm." It seems that she doesn't like the name Stormi either because she admits that she might have preferred other names instead.
Summer Rain:
Continuing the weather-related names is Christina Aguilera and her fiancé for ten years, Matt Rutler. The pair, who met on set while filming Burlesque, welcomed their daughter in August (which is during the rainy season in the US) back in 2014.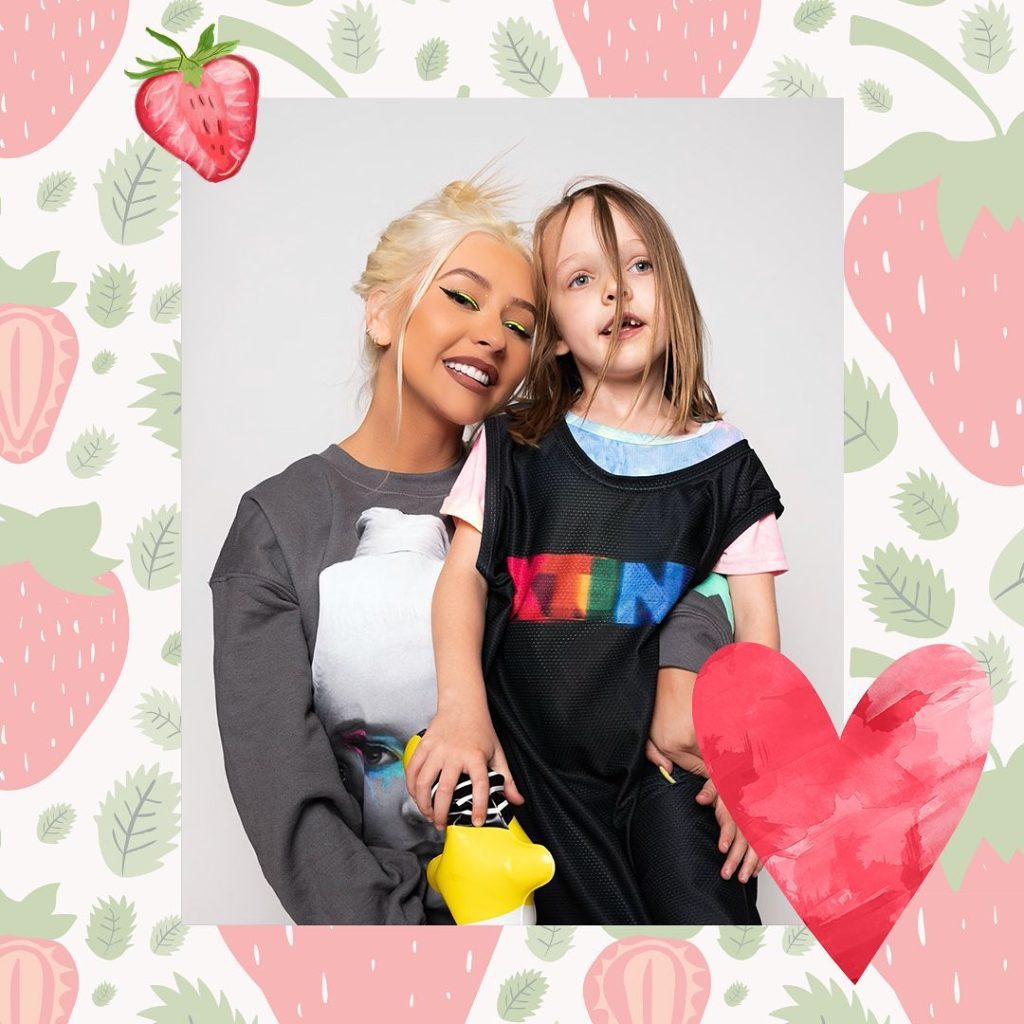 It is only fitting, then, that they named their baby Summer Rain. Christina revealed that she was inspired by the rains that come after a hot summer. These rains bring regrowth and new life. She wanted her daughter's name to represent inspiration, love, and joy.
Dream Renee:
Probably the most dysfunctional relationship within the Kardashian family is the one between Rob Kardashian and his former fiancée, Blac Chyna. Despite this, they welcomed a beautiful baby girl who they named Dream. They say that the baby was their dream come true.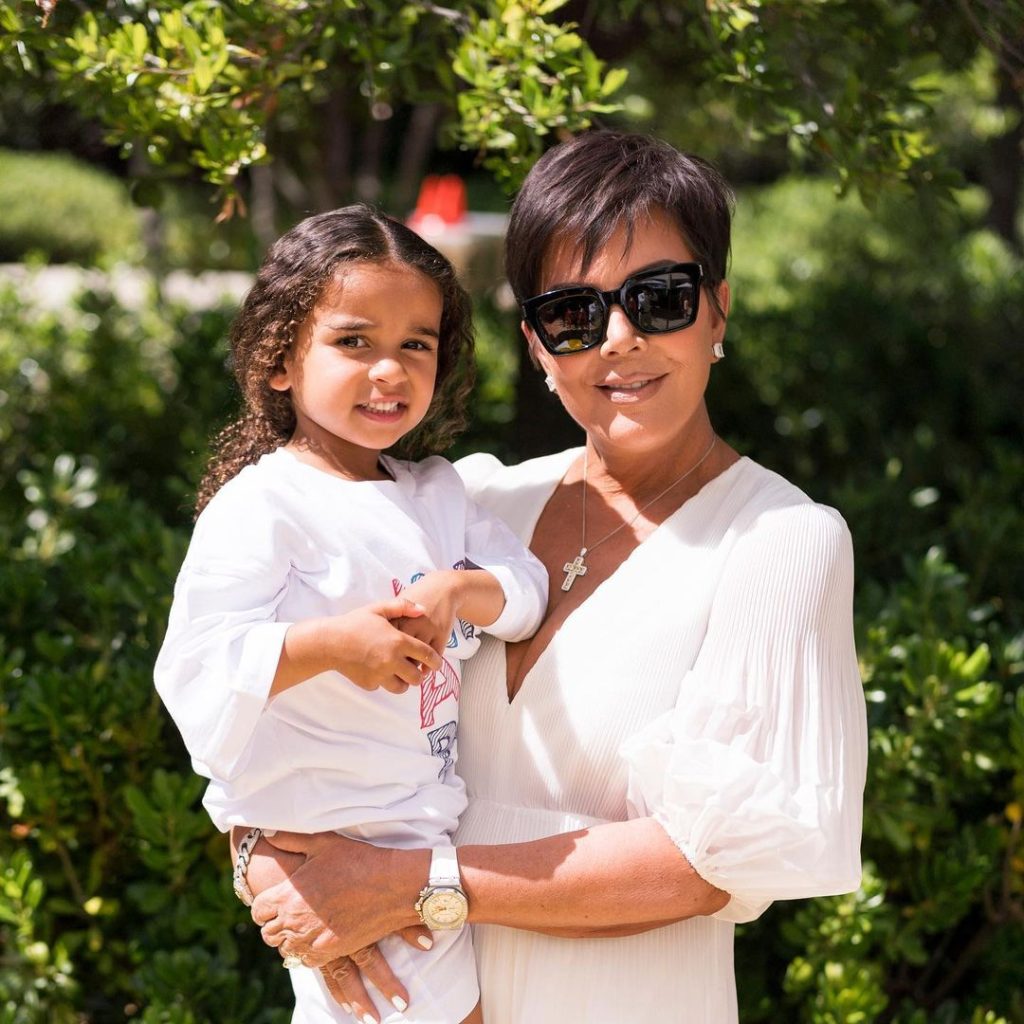 The dynamic between the pair has certainly turned into a nightmare. They have dragged each other to court numerous times. From fights over child support to the filing of restraining orders, the only people happy in this scenario are their lawyers.
Bear:
When former One Direction member, Liam Payne, found out he was going to be a father, he had hopes of giving his child a simple traditional name. His partner Cheryle, on the other hand, decided that traditional meant forgettable and there is nothing worse than being forgotten when you're a star.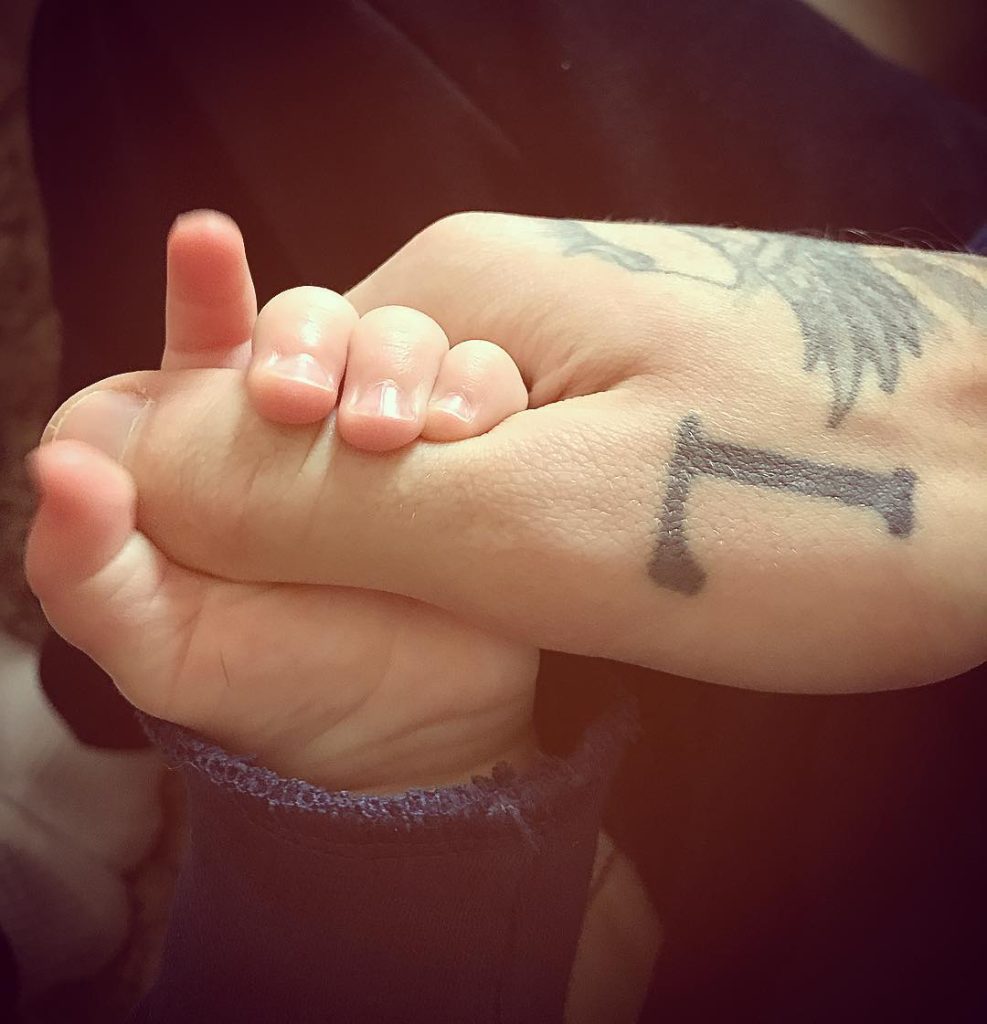 After a week of getting to know their baby, they decided that the name Bear suited him. If they were going for a memorable name, no one can argue they didn't accomplish that. Fans were a bit disappointed that the couple didn't take the opportunity to name their child Wayne Window Payne.
Ender:
You might think that Ender sounds like the name of a ferocious video game character, but to singer Halsey and her boyfriend Alex Aydin, the name is perfect for their sweet baby. The couple revealed through an Instagram post that they had named their baby Ender Ridley.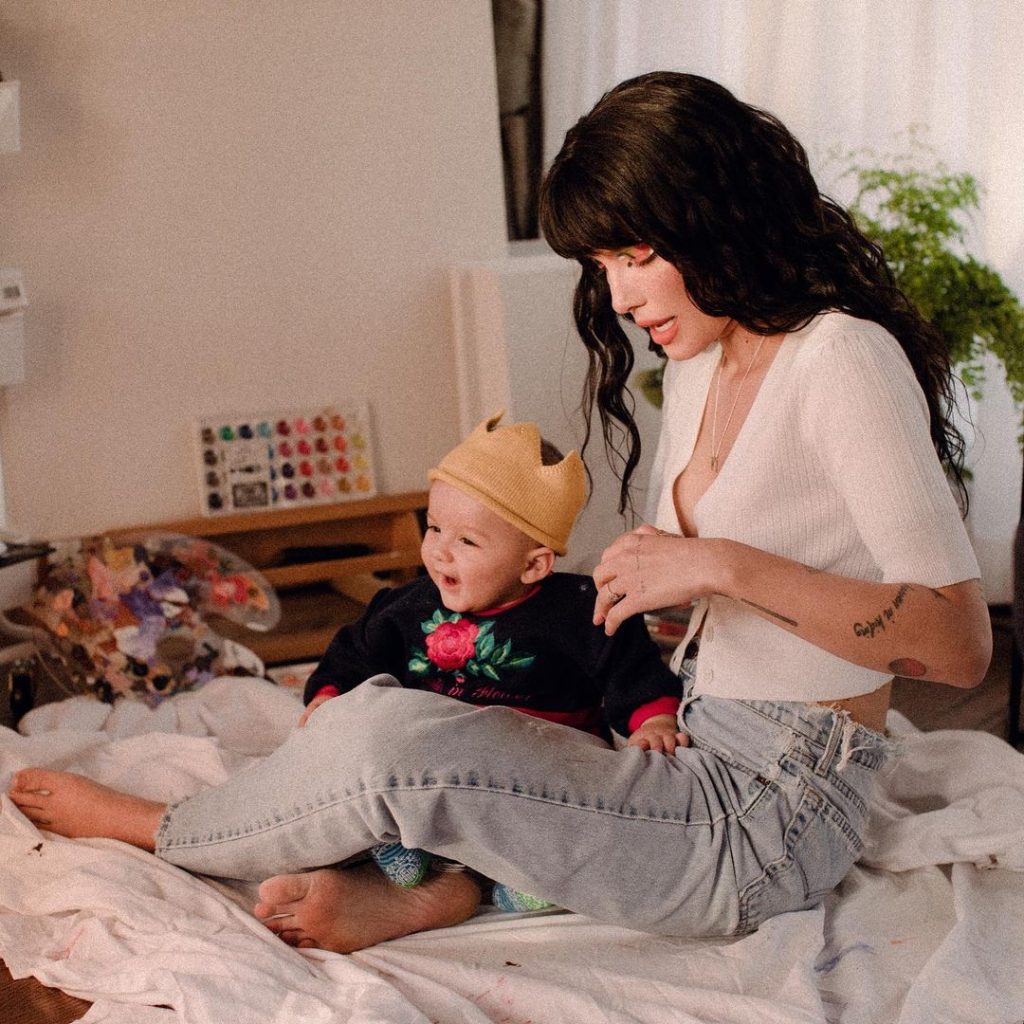 Ender is a nod to her boyfriend's Turkish roots and means "extremely rare" in his language. The baby's middle name, Ridley, is of English origin and means "wood clearing." With a name like this, Ender definitely lives up to his name.
Dimitri:
Actors Ashton Kutcher and Mila Kunis have a long list of film and TV show credits, including That '70s Show, which they both starred in. In fact, their characters had an ongoing romance that got fans extra excited when the two hooked up in real life.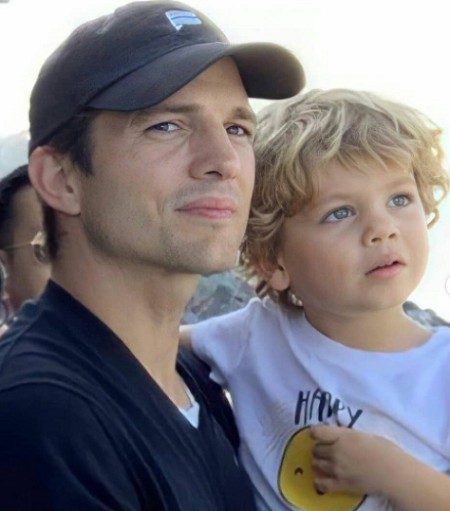 Mila is the one who chose their son's name. Dimitri is quite a common name in Russia. Mila was born in Ukraine but speaks fluent Russian. The Russian version of the name is spelled differently ("Dmitry") but perhaps they chose this spelling because it was easier to pronounce.
Wyatt Isabelle:
In another instance of strange methods for the naming of a baby, Mila Kunis and Ashton Kutcher came up with their daughter's name while on their way to a basketball game. Ashton started naming random objects as potential names, like door or wall.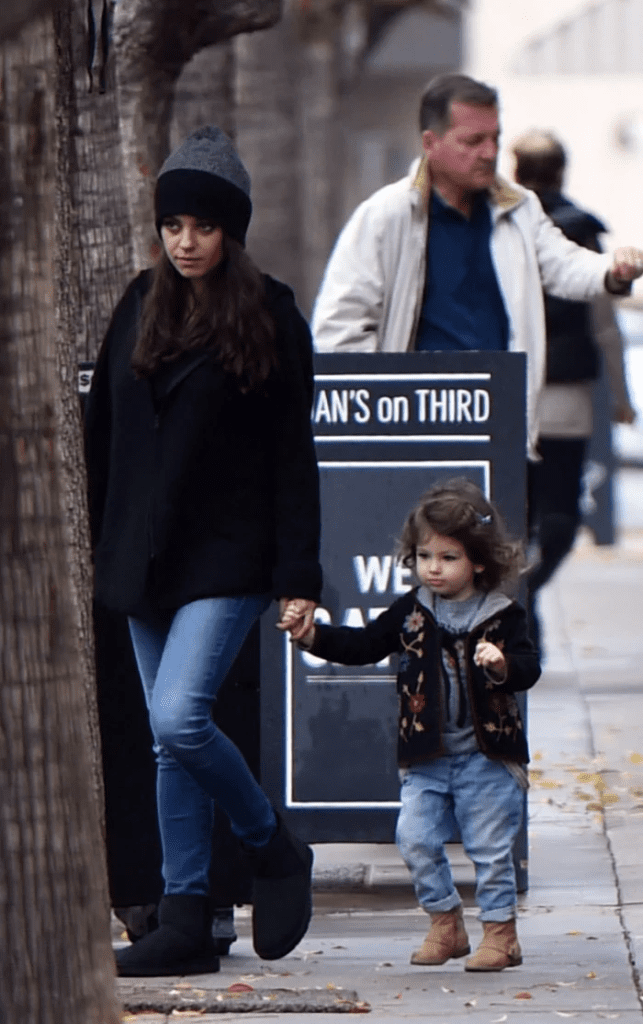 Eventually, Mila blurted the name Wyatt in exasperation and that is what they went with. They decided to give her the middle name, Isabelle, as an ode to Mila's grandfather. His name was Yitzhak which is translated into "English" as Isaac.
Harper Seven:
The number seven has significance in many cultures around the world. Both the Koran and Judaism make a reference to seven heavens. In the Bible, God made the world in six days and rested on the seventh. Seven has thus come to represent completeness and perfection.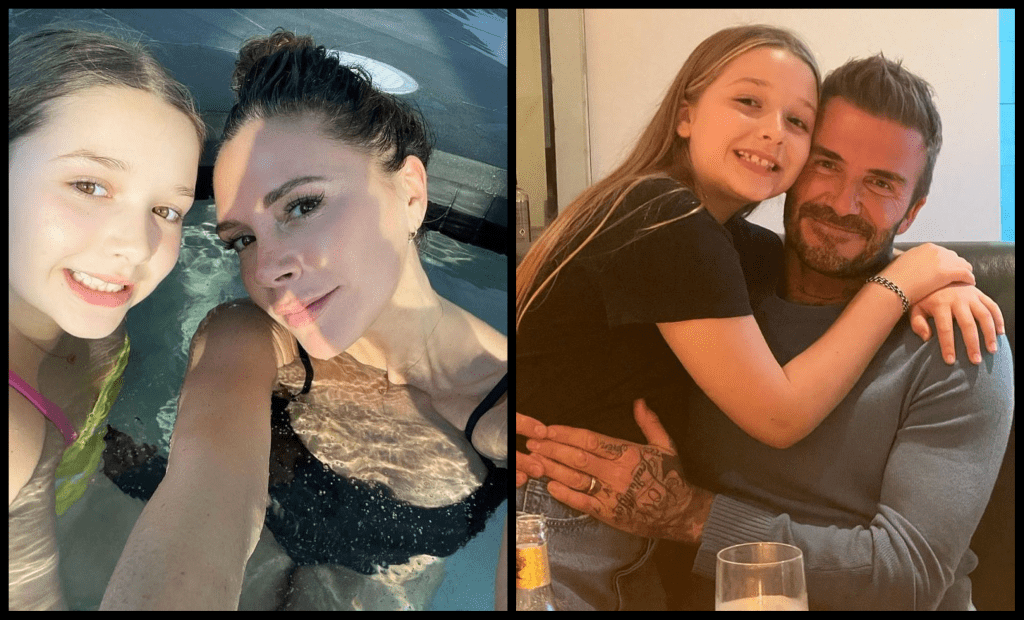 David Beckham and his wife, Victoria, like many parents, thought their daughter was perfect and that is why they named her Seven. Her first name was inspired by the author of Victoria's favorite book, Harper Lee, who wrote To Kill a Mockingbird.
Blue Ivy:
When Beyoncé and Jay-Z revealed the name of their first child, fans wondered if the "blue" was a reference to Jay-Z's album The Blueprint. They also speculated that the couple chose the name Ivy because Beyoncé is obsessed with the number "4" and the Roman numerals for the number four (IV) sound like the name Ivy.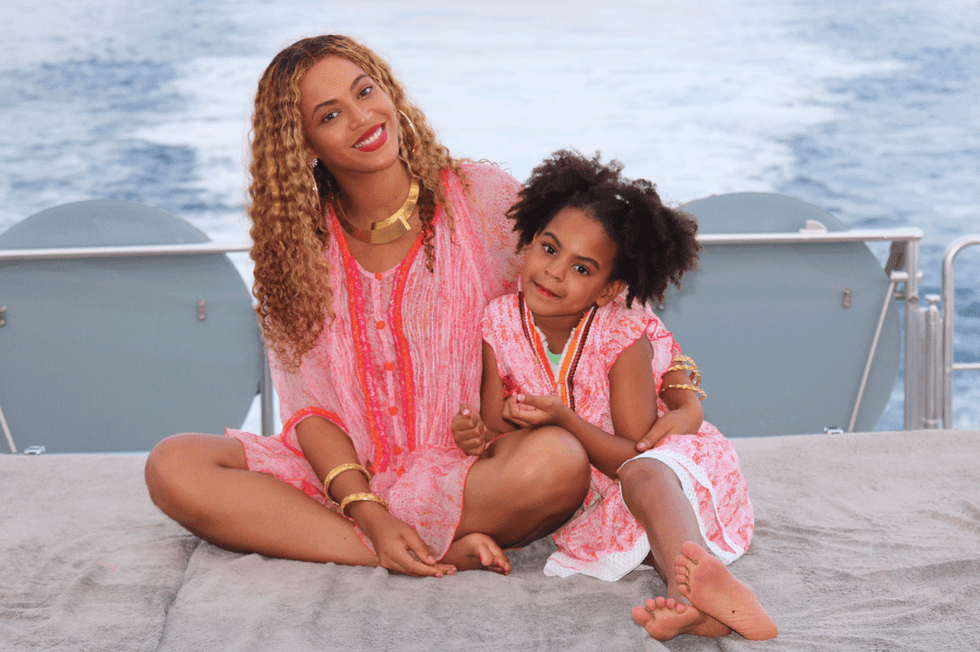 While fans might be on to something, the couple has never confirmed that this was the inspiration for the name. It is most likely that the name "blue" was a reference to a quote in the book A Field Guide to Getting Lost by Rebecca Solnit.
Camden:
Inspiration can strike anywhere at any time. For Nick and Vanessa Lachey, they found inspiration for their baby boy's name at the obstetrician's office. The office was on Camden Drive. Nick saw the name one day and knew it was perfect.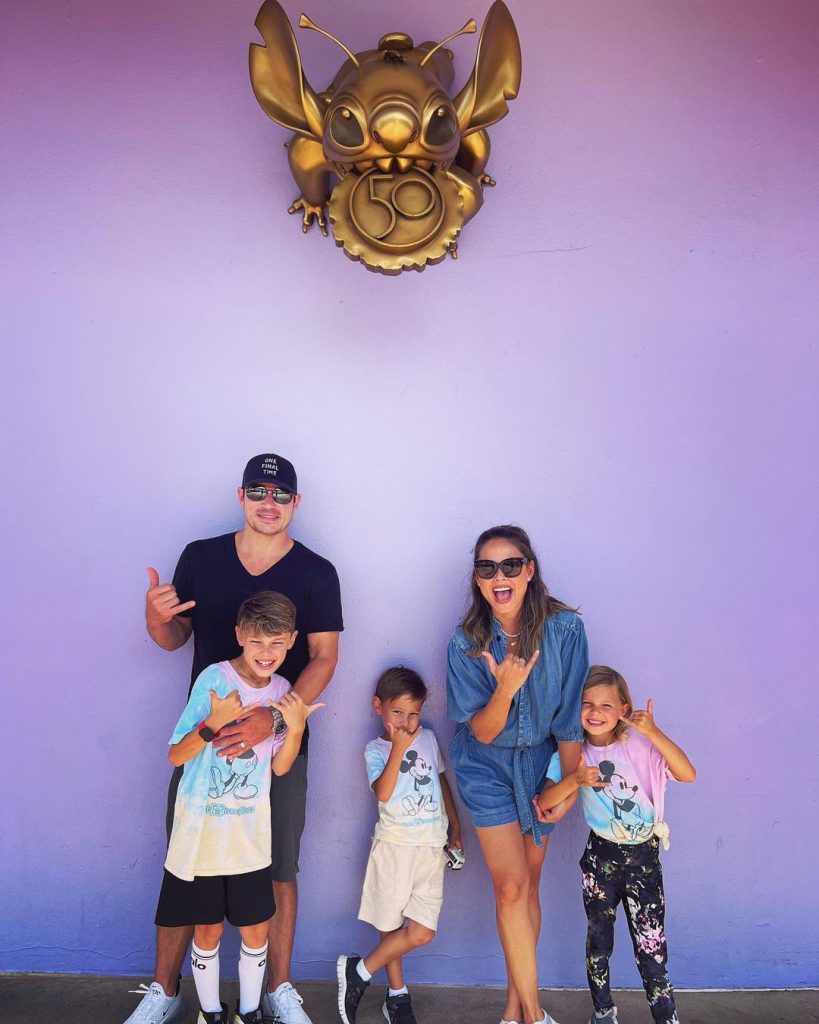 The couple has now added two more children to their beautiful family. They have a boy named Phoenix and a girl named Brooklyn. We are just glad their obstetrician's office was not on Zzyzx Road, another street in Southern California.
Rainbow Aurora:
Not many people get the opportunity to be a Playboy bunny, let alone the girlfriend of the man who created the company, Hugh Hefner. Holly Madison was Hefner's girlfriend for seven years before moving on to having a child with her now ex-husband.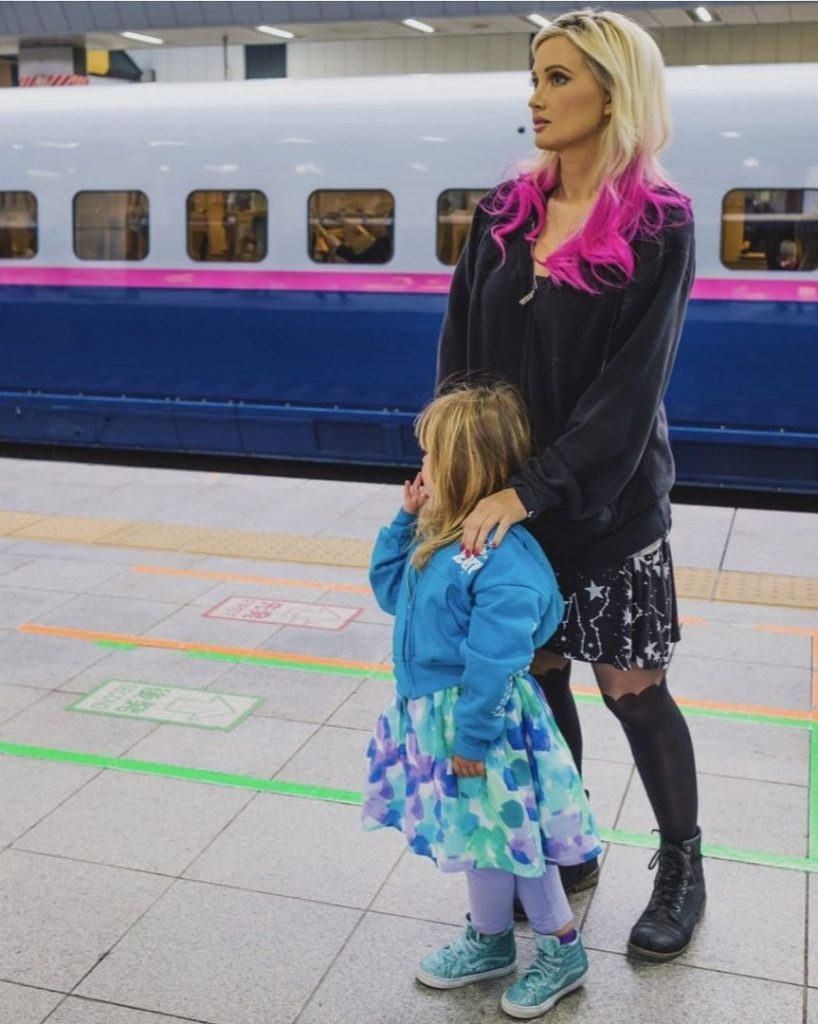 Not one for the ordinary, when Holly found out she was going to give birth to a baby girl, she decided that the name "Rainbow Aurora" would be perfect. As a young girl, one of her schoolmates was named Rainbow and Holly has been obsessed with the name ever since.
Olive:
Anyone who has been pregnant before, or been the partner of a pregnant person, probably remembers those books that explain how big your baby is. The size of a plum at 12 weeks or the size of a cabbage at 30 weeks.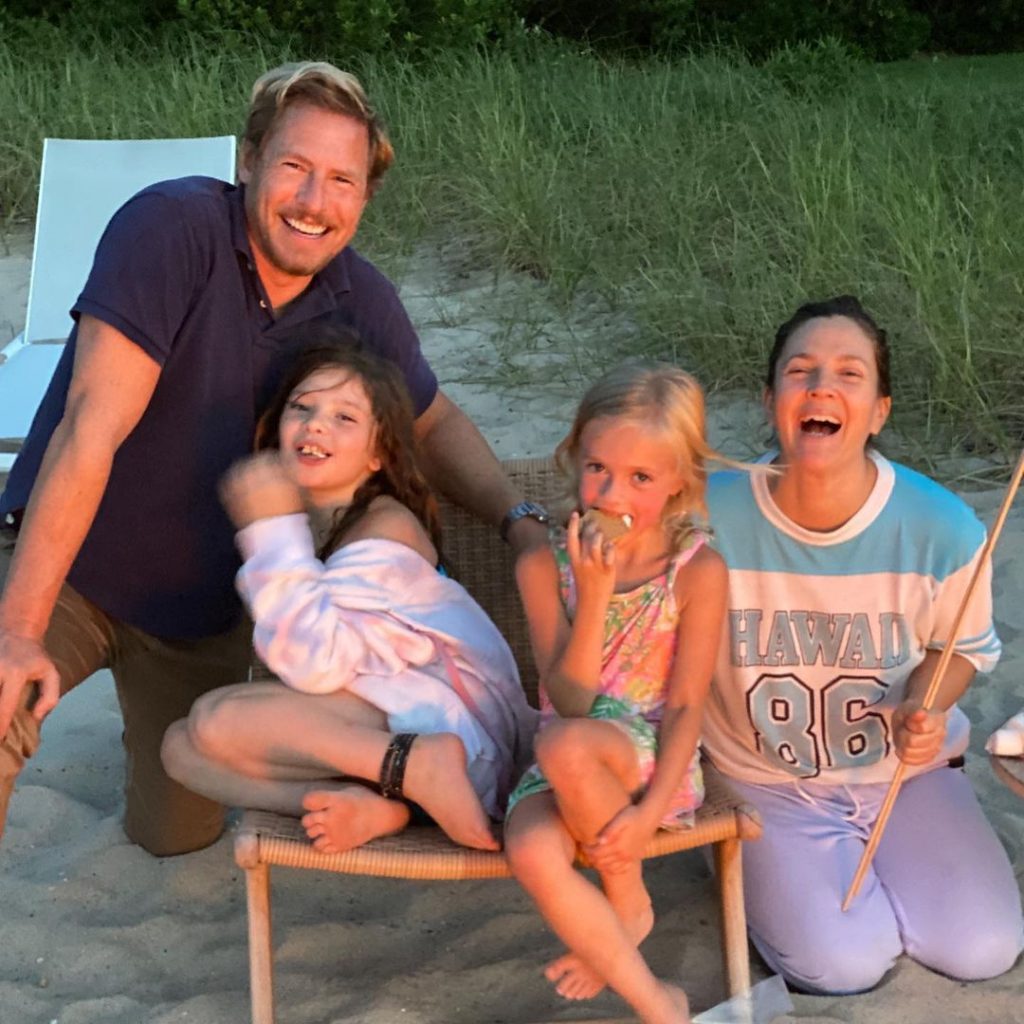 Drew Barrymore was three months pregnant when, while reading a book with her now ex-husband, she found out that her baby was the size of an olive. From that moment she knew that Olive was the perfect name for her baby girl.
Frankie:
The name Olive is a tough act to follow. What name could possibly be as unique as Olive but simultaneously not clash? Drew Barrymore was faced with this very dilemma when she found that she was pregnant with her second child.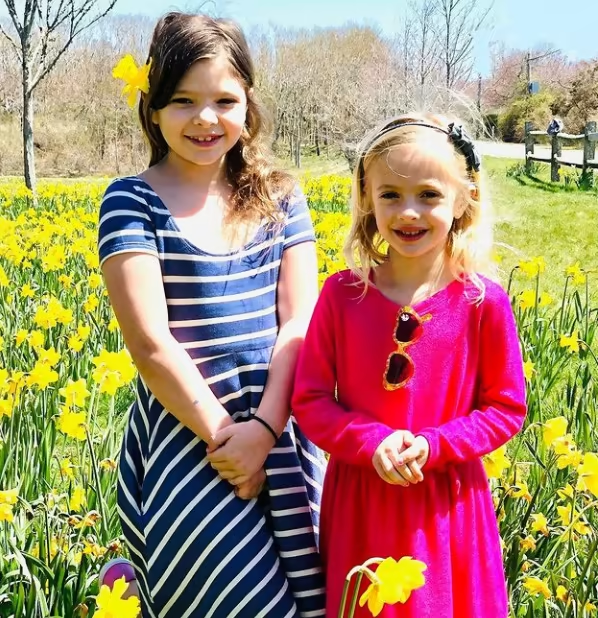 At first, she liked the name Hazel but soon realized that it is a shade of green, just like Olive. Then she thought about the name Pepper. Having children named after pantry items was a bit too strange for the actress. She eventually landed on Frankie, inspired by her mother-in-law's maiden name.
North:
The iconic duo, Kim Kardashian and Ye West (or KimYe as they were affectionately known), are infamous for giving their children unusual names. Being that Ye's surname is a cardinal direction, it was extra strange when they decided to name their daughter after another cardinal direction.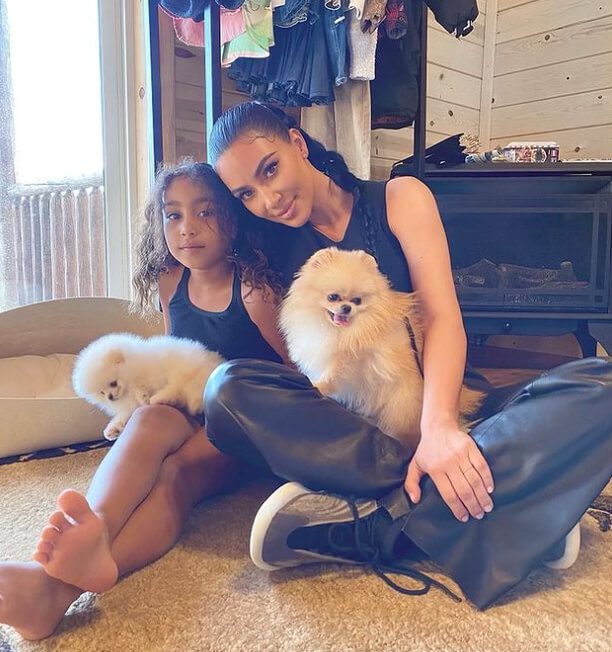 They named their first child North West. According to Kim's mother, Kris Jenner, the couple decided on the name because the word "north" represents the highest point. Kimye felt that having their daughter was their highest point as a couple.
Briseis:
Before there was Kim and Kanye, there was Kim Kardashian and Reggie Bush. Kim dated the NFL star for two years before they split for good in 2010. They both moved on and are now parents to children with some unusual names.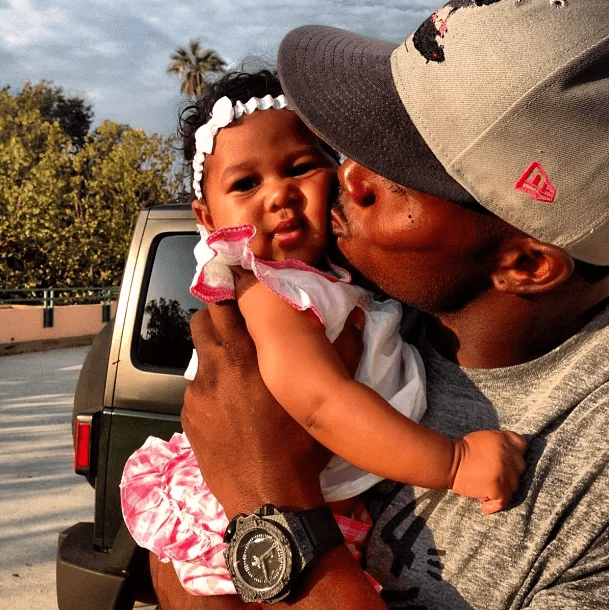 Reggie Bush and his then-girlfriend, Lilit Avagyan welcomed a baby girl in 2013. They were inspired by Greek mythology and named their daughter Briseis. Briseis was a mythical queen who played a key role in the clash between Achilles and Agamemnon in Homer's Iliad.
Ace Knute:
The name "Ace" used to be a common nickname, but over the years, it has become a popular first name. Jessica Simpson and her husband, Eric Johnson, decided to name their son Ace after falling in love with the moniker.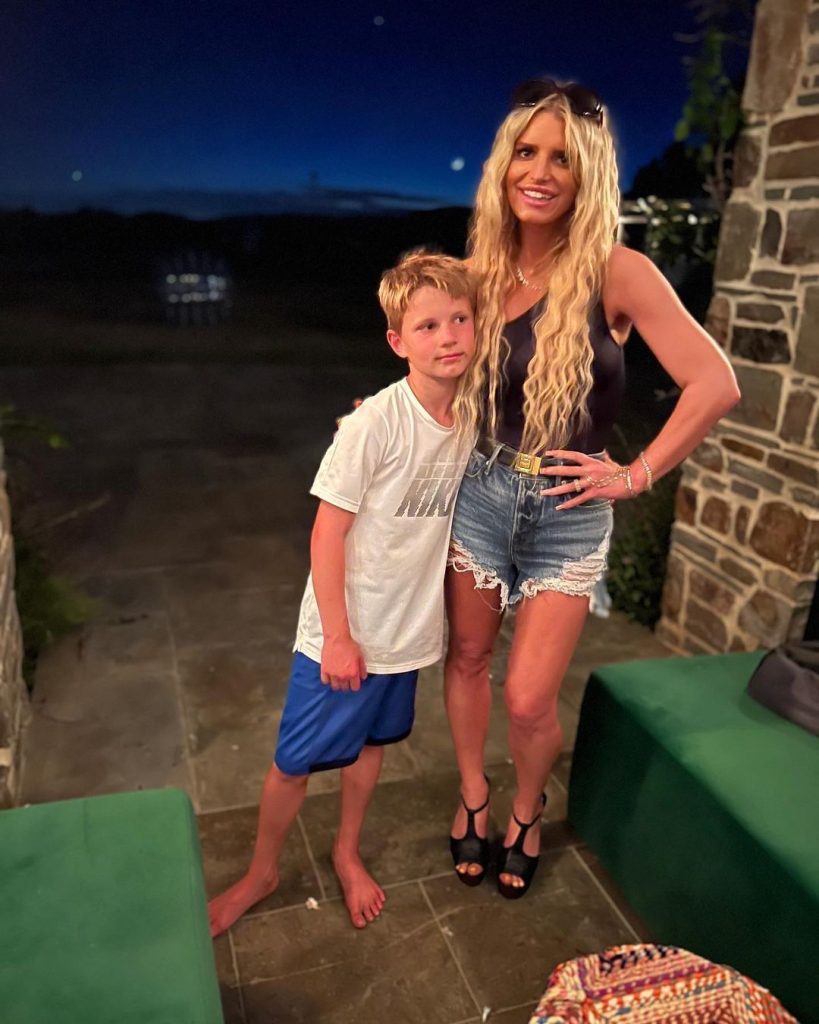 The couple stayed close to home with Ace's second name. His second name is in honor of Eric's Swedish grandfather. Their daughter, Maxwell Drew, was also named after family members. Maxwell is Eric's middle name and Drew is Jessica's mother's maiden name.
Bronx Mowgli:
Jessica Simpson is definitely more conservative than her sister when it comes to naming her children. Ashlee Simpson and her rockstar ex-husband, Pete Wentz, took the inspiration for their son's name from a Disney movie of all things. Not that we're complaining.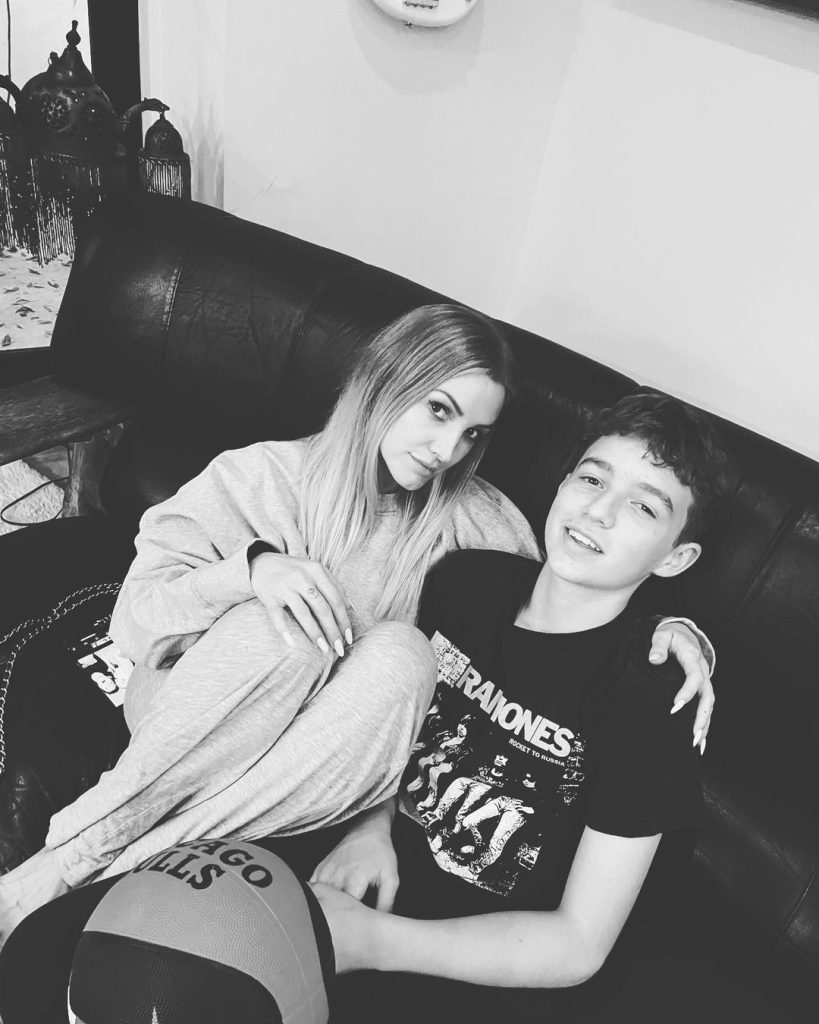 Peter and Ashlee bonded over the Disney classic The Jungle Book. They loved the story so much that they named their son after the main character, Mowgli. The couple is so obsessed with Disney that they even had an Alice in Wonderland-themed wedding.
Winnie Rose:
No, Jimmy Fallon and his wife Danica McKellar did not name their daughter after Winnie the Pooh. Perhaps they are not as obsessed with Disney as Ashlee Simpson and her ex-husband. They did, however, name their daughter after a lake.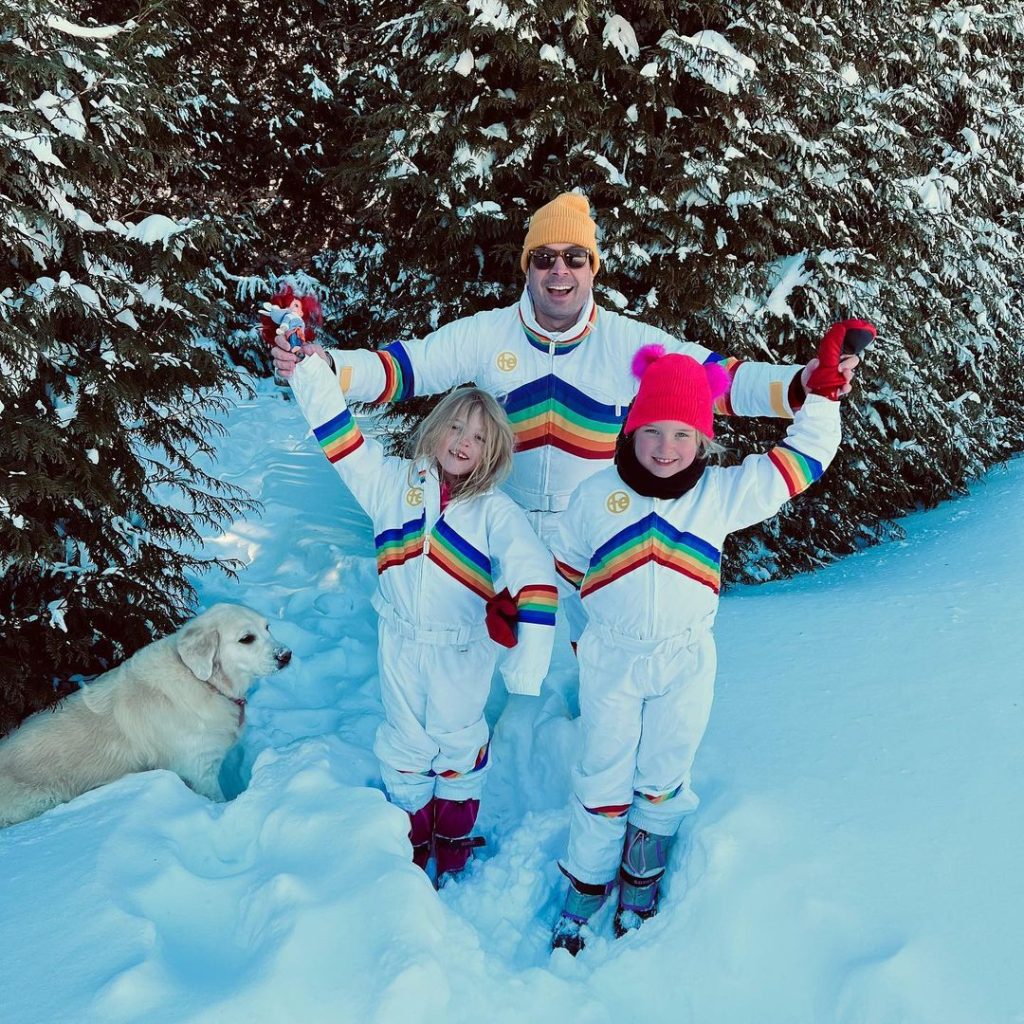 The couple often took vacations to Lake Winnipesaukee in New Hampshire and even got engaged there. Now their child is named after the body of water. They decided to shorten the name because Winnipesaukee is a bit too long to put on a birth certificate. Probably a wise choice.
Esmeralda Amada:
Eva Mendes and Ryan Gosling are two of the most stunning people in Hollywood. In 2014, they had a daughter who definitely won the genetic lottery. It is no surprise, then, that their daughter would be named after an equally beautiful Disney character.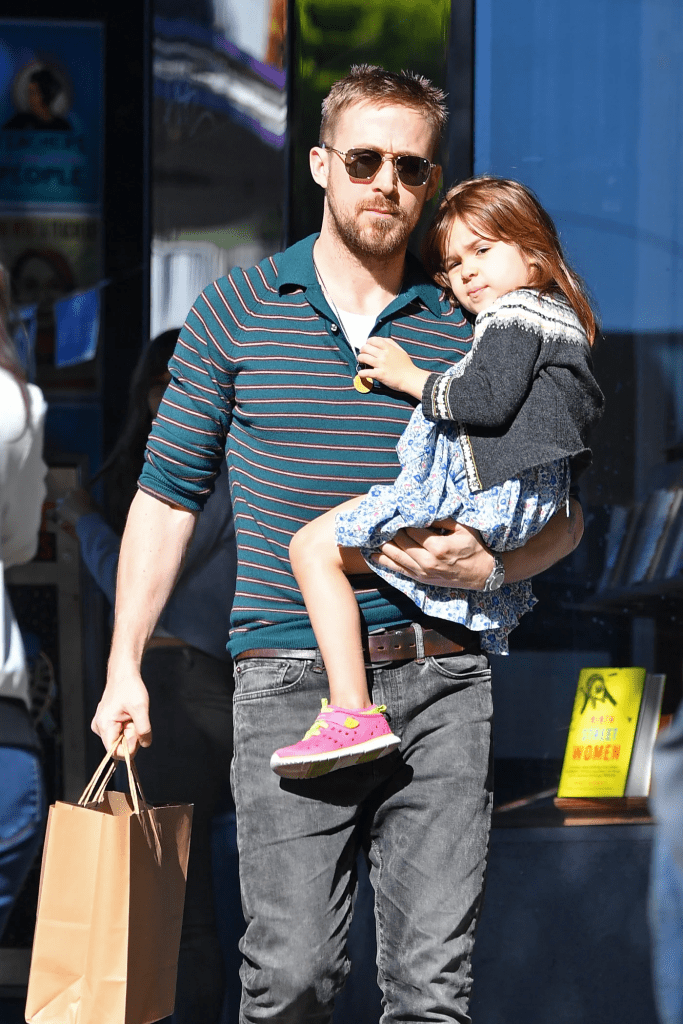 They named their daughter after Esmeralda, a character from The Hunchback of Notre Dame, a novel by Victor Hugo that was later turned into a Disney film. The name Amada was inspired by Eva's grandmother and means "beloved" in Spanish.
Reign:
Kourtney Kardashian and Scott Disick's first two children, Mason and Penelope, have names that are beautiful but pretty common. Kourtney and Scott decided to go for a more aristocratic name when they gave birth to their son back in 2014.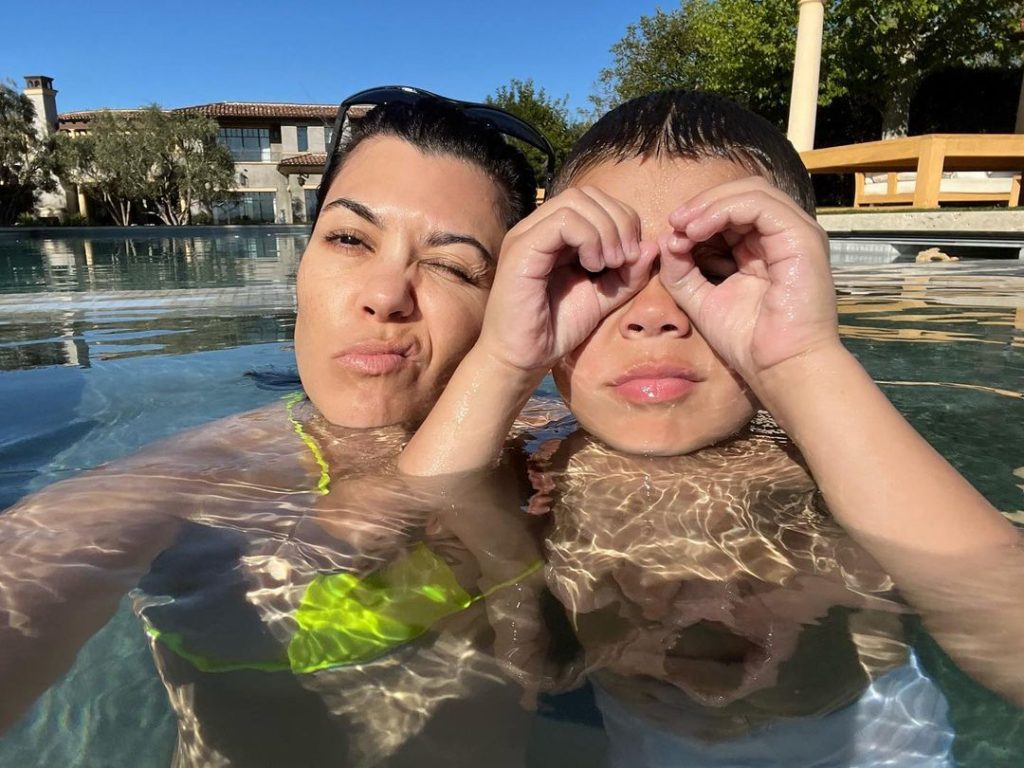 Despite Scott wanting to call their son Preston (they even called their baby Preston for a day to see if it would stick), the couple settled on the name Reign. The name seems fitting seeing as the Kardashians are reality TV royalty.
Apple:
Gwyneth Paltrow is not one to shy away from controversy. Her company, Goop, has been shrouded in controversy since its inception. Its free-spirited rhetoric even landed the company in legal trouble. However, Gwyneth has been free-spirited long before she started her company, just read at what she called her daughter.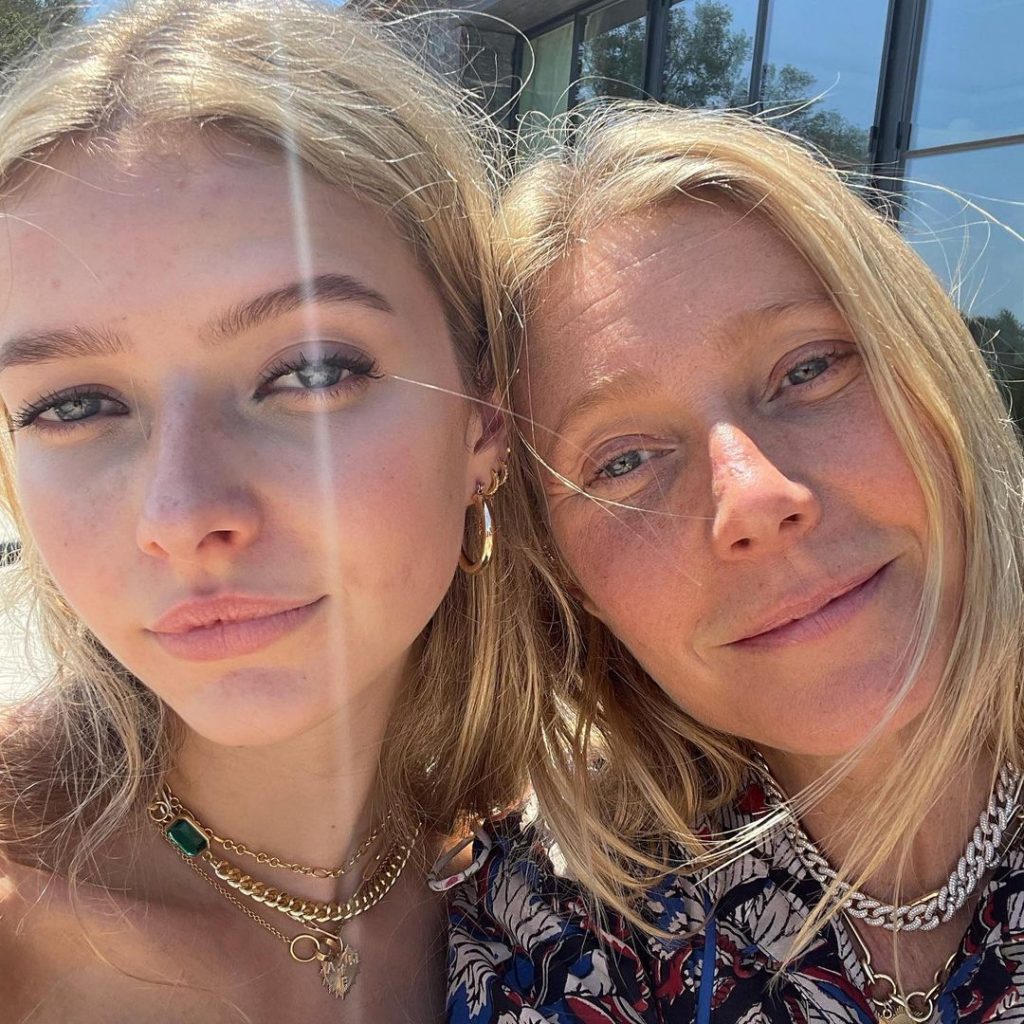 She named her child Apple. Gwyneth was inspired by how sweet and wholesome the name sounded and by the fact that it has a biblical connection (the Forbidden Apple). Her daughter's full name is Apple Martin. We wonder how many times she has heard apple martini jokes.
Avri Roel:
Iron Man actor Robert Downey Jr. and his wife Susan decided on a very original spelling for their daughter's name. They named their daughter Avri but the name is pronounced as Avery. The poor girl must have a hard time getting people to pronounce her name properly.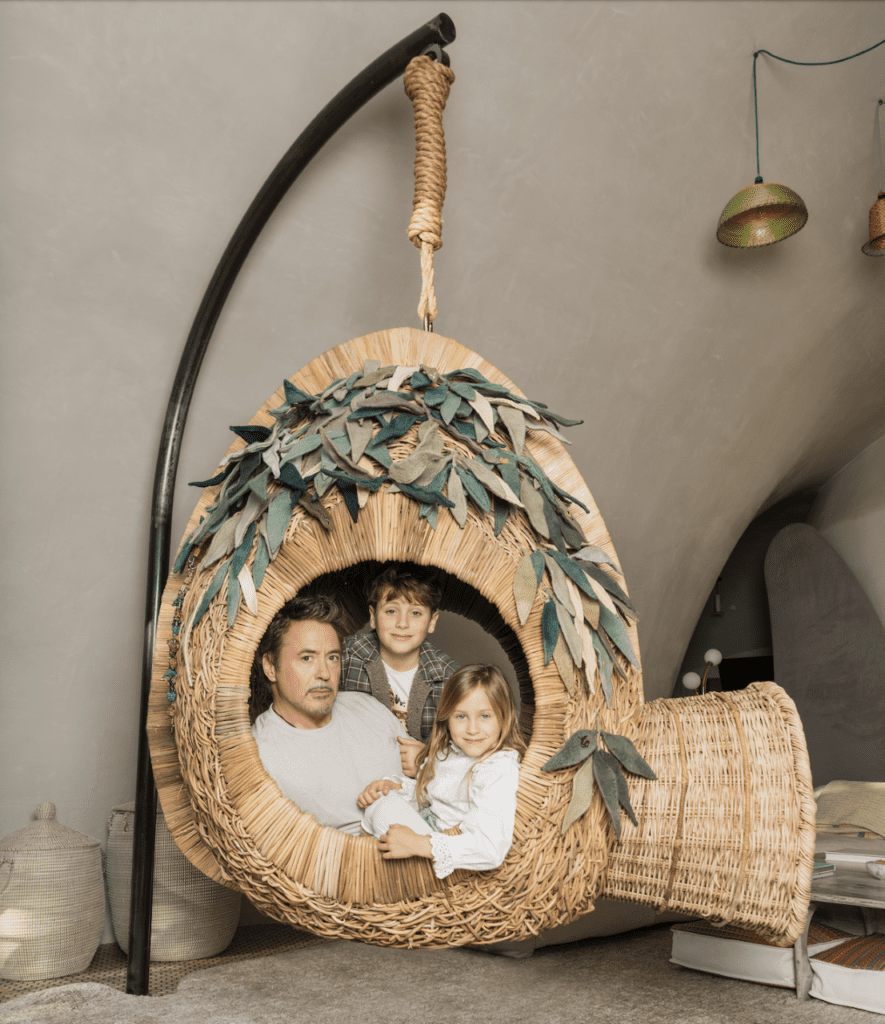 Avri's second name is even more creative than her first name. The "Ro" in Roel comes from Robert's father (Robert Downey Sr.), his stepmother (Rosemary), and his mother-in-law (Rosie). The "el" comes from Robert's mother (Elsie) and his father-in-law (Eliot).
Rose Dorothy:
It is almost unexpected for celebrities to name their children something as traditional as Rose Dorothy. Ironically, it seems that Scarlett Johansson and her then-husband, Romain Dauriac, might have gone against the grain by deciding on such a classic name.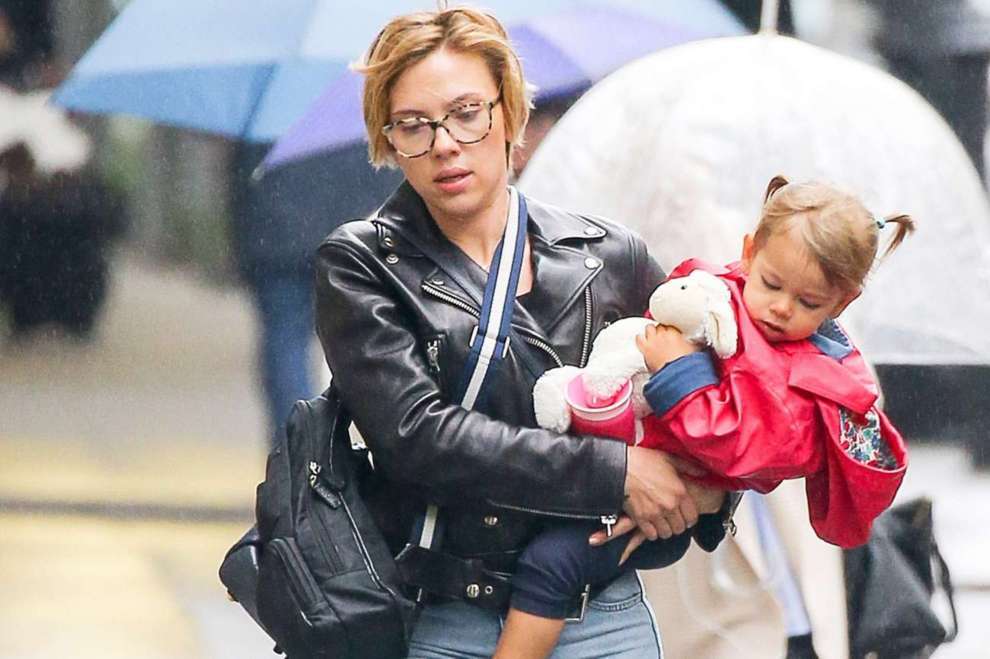 They were actually inspired to name their daughter Rose because she was born in August, when roses are in bloom. The fact that rose is also a shade of red, just like scarlet[t], seems to have been a happy accident.
Saint:
Since Kim Kardashian and Kanye West connected to their faith, they have had an affinity for names that are inspired by the divine. One son is named Psalm, after the book of Psalm in the Bible, and they also have a son named Saint.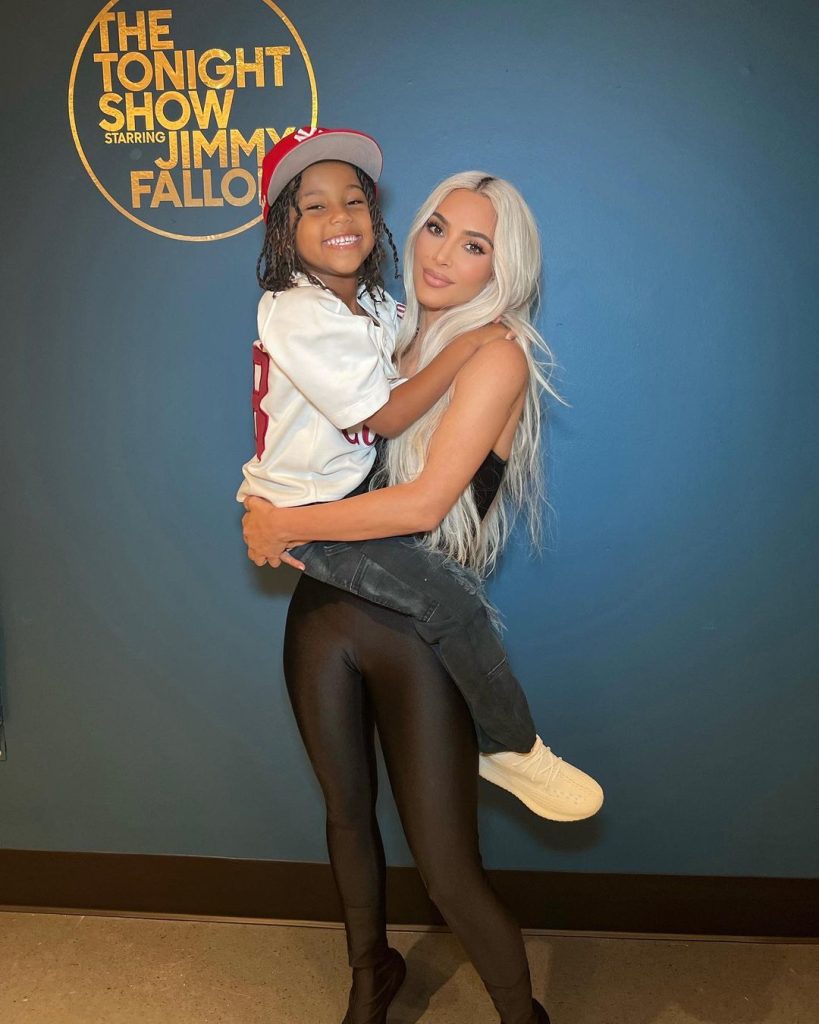 Kim revealed that she had a difficult pregnancy with Saint. She was diagnosed with preeclampsia and was forced to deliver her baby early. Despite her struggles, baby Saint was a blessing to her family. This is what inspired the name.
Lyra Antarctica:
Singer-songwriter Ed Sheeran and his wife Cherry Seaborn welcomed their miracle baby in 2020. They had been trying to conceive for a while and had even considered IVF treatments. It was during a trip to Antarctica that they managed to conceive naturally. Hence the middle name they chose for their baby.
When considering a first name for their baby, they wanted a name that would stand out from the crowd. Their daughter has a mother named Seaborn after all. Lyra, which means harp, is a fitting name given Ed Sheeran's love for music.