Daring Illustrations Prove That Women Are Much Greater Than Significant Stereotypes
By Divya G September 5, 2022
---
Most women are incapable of finding and accepting themselves under excruciating public opinion. However, illustrator Lainey Molnar artistically sketches illustrations of women, which entirely shatters the stereotypes. These sketches are dedicated to significant life goals, everyday situations, career success, self-esteem, freedom of choice, etc.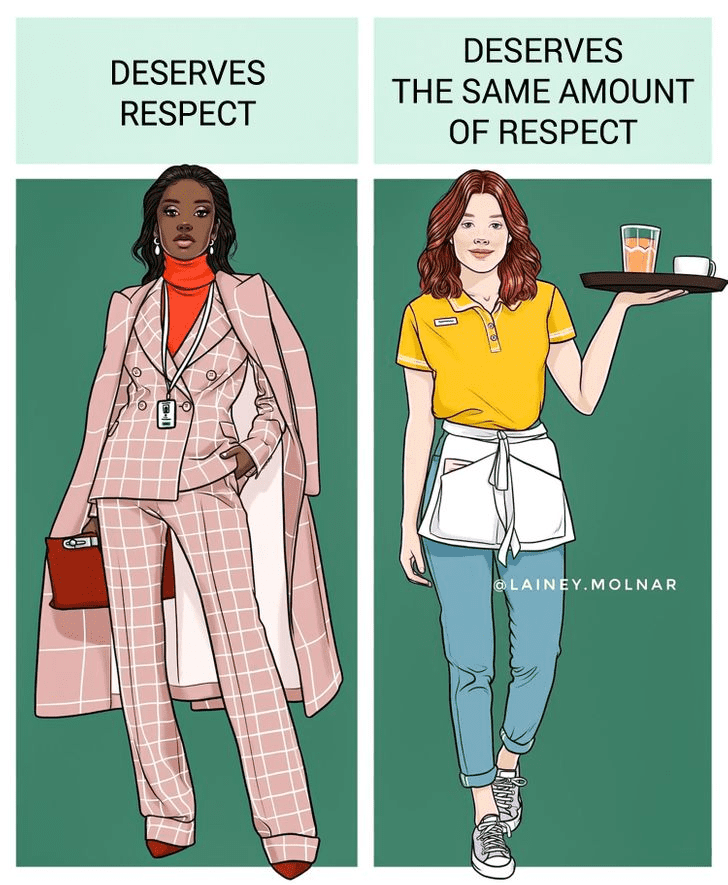 Every single one of Molnar's latest works reflects a wide variety of aspects of a woman's life. Each of the sketches works as the key to self-acceptance and a breath of fresh air.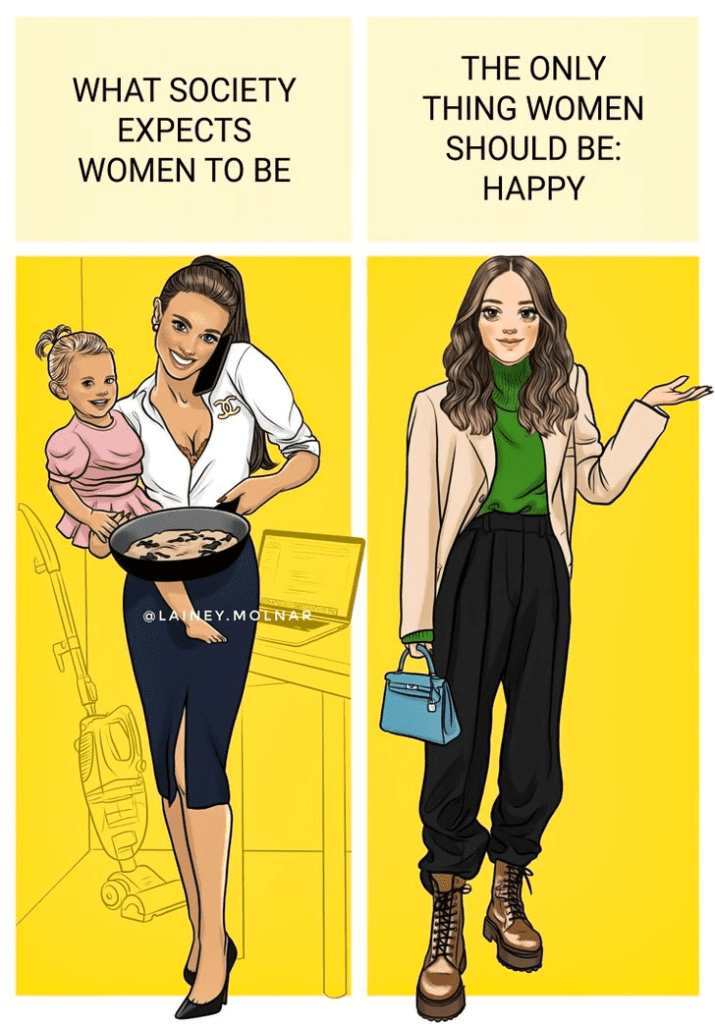 She compares what society demands from women and how women choose to be happy. An illustration reveals how society wants a woman to handle all her household chores and look after her baby. And the comparison illustration shows how a woman can become happy when she chooses to work and live independently.
In another illustration, Molnar sketches three women of different races, where each of them is dressed differently. She efficiently conveys the message that women, irrespective of their color and dress, should never be a victim. All have individual choices, and they can live exactly how they wish.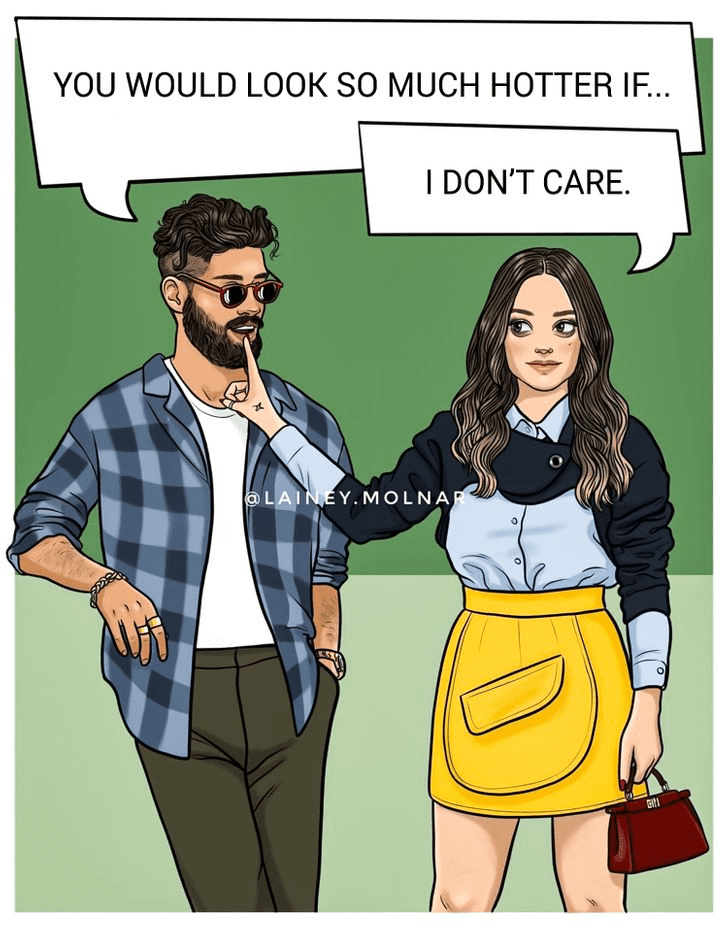 Further, she goes on to sketch an illustration that shows the stereotypical male domination. However, the picture has a twist as the woman shuts the man up by saying that his opinions don't matter. There's an incredible illustration where Molnar rightfully states that divorce doesn't put a stop to a woman's life. Nevertheless, it paves the way for a completely new beginning.