Free Workouts To Help You Stay Fit At Home
By Ruby M February 8, 2021
---
Especially in recent times when gyms are not always open, or not always safe, it is important to keep fit and exercise regularly at home. We know there are lots of great apps out there, but some of them are just a little bit pricey. And with all the other bills needing to come first, we need to find other methods of keeping fit. So here are some free classes to help you sweat and keep fit at home!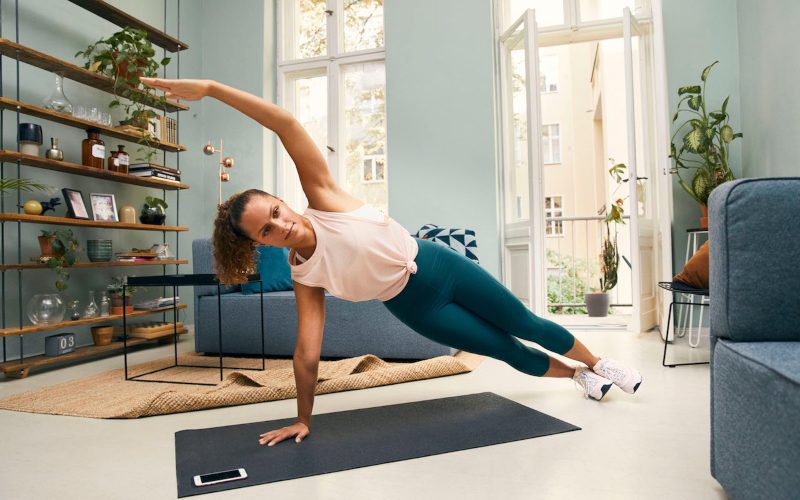 Nike Training Club – Full Core Press
This 20-minute rep-based workout is good for the core and upper body strength. It is an equipment-free workout, and designed to work for even very small spaces. Designed by Nike itself, the app is freely downloadable from your App/Play store. The workout is most beneficial when focus is put on the technique and not on the speed. And what's great is that the session includes stretches, too! Nike Training Club has a huge variety of workouts to choose from, ranging from HIIT to Yoga – so it has something for everyone!
Fitness Blender – Intense at Home HIIT Routine
Fitness Blender is a website that offers hundreds of free online workouts, including Pilates, HIIT, Yoga, and strength training. One of our favorites is the Intense at Home HIIT Routine, which requires no equipment and is a super fun, but is a super brutal fitness workout. It is a 37-minute workout that is rated difficulty 4 /5, so get ready for a challenge!
Do Yoga With Me – Shoulder Mobility
Do Yoga With Me is a website that offers a huge variety of free yoga classes ranging from beginner to advanced. One of our favorites is the Shoulder Mobility class, which is great for people who are heavy chested, and also for those who spend a lot of time sitting at a desk. It is a gentle, therapeutic class and not very sweaty, but sometimes a nice and peaceful yoga session is just what the doctor ordered. 
Make Your Body Work – Crab Kicking
Make Your Body Work is another great fitness site that offers tons of free online workouts with no equipment needed. One we love is their Crab Kicking Full Body Workout routine, which also includes proper warm ups and cool downs to keep your body safe from any damage. With an abundance of online workouts like these, who even needs the gym?