Gold Jewelry Trends In 2021
By Ruby M August 30, 2021
---
Gold has always been the most popular metal for jewelry – even costume jewelry wearers seem to prefer the gleam of a gold necklace. What has evolved in fashionable jewelry are the current trends of 2021. Multiple links, geometric design, and gentle linear patterns have become the most popular designs when it comes to completing your outfit with some bling. We've put together a few of the top-trending jewelry styles that are sure to be that finishing touch you've been searching for.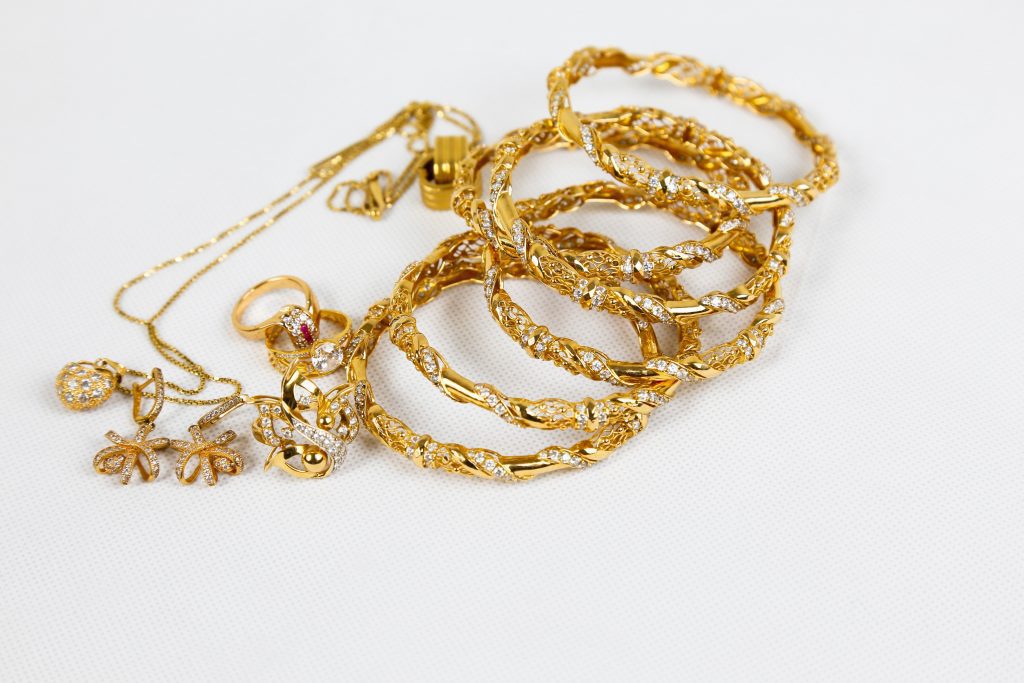 Paperclip Links
Long, yet elegant links seem to be the way to go for stylish earrings in 2021. They're perfect statement pieces for any zoom or skype call – an only rising way of communication in this technological world. Many designers are creating timeless and elegant earrings using the popular paperclip link, and each piece is unique in its own way.
Gold chains
Chunky chains are the way to go when it comes to wanting a fashionable, trendy necklace. Especially when adorned with a simple charm or pearls, chainlike necklaces can really make even a basic outfit pop.
Pearls
The classic pearl jewelry fad has been rising once again in the fashion world for a while now, but the difference in 2021 is its pairing with gold and the unique way the pearl is set. Whether it be the quirky shape or distinctive styles, 2021 is all about making you fall in love with the classic pearl look with a little bit of a twist.