Gua Sha: The Natural And Effective Way To Depuff
By Divya G December 20, 2021
---
Stone instruments, such as gua sha and jade rollers, have shot up in fame in the past few years. And there are enough reasons for people to go gaga over them. First off, they aren't anything new because the Eastern wellness and beauty practices have been relying on them for ages. These are generally made with an energetically charged and beautiful stone-like jade or rose quartz that maintains a cool temperature even when moving over your warm skin. Thus, they are excellent for depuffing.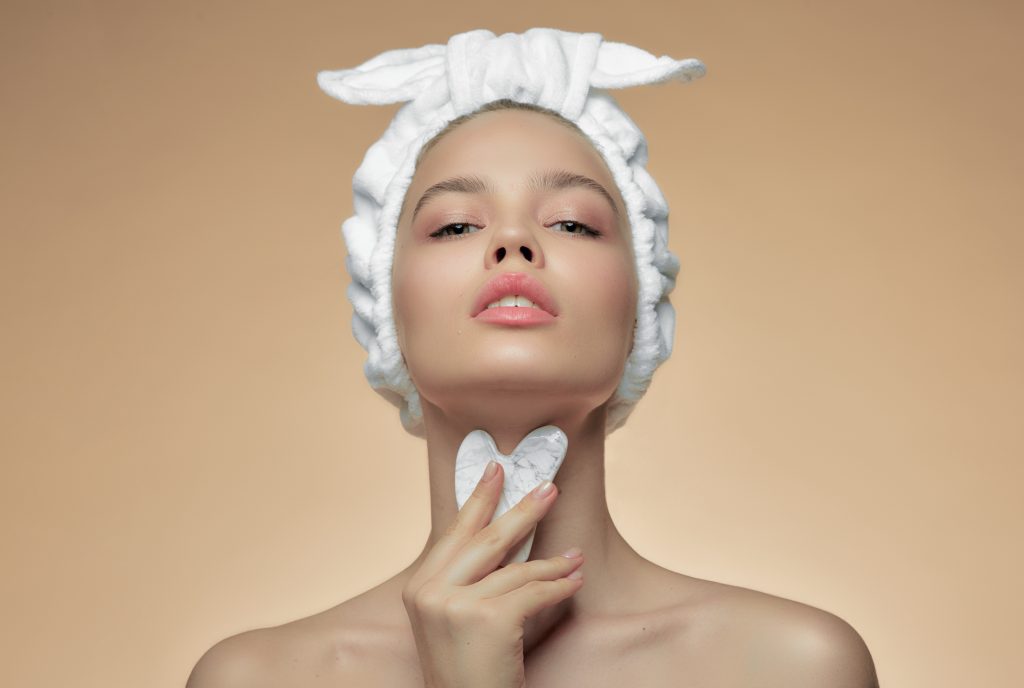 How Does Gua Sha Depuff Your Face? 
Gua sha stones help in increasing circulation like a facial massage – bringing nutrients and blood to your skin surface. The reason why they are good at depuffing is that they aid in promoting lymphatic drainage. Thus, there is no water retention in the areas like your cheeks, under-eyes, and jawline.
Lonsinger Points Out Multiple Uses Of Gua Sha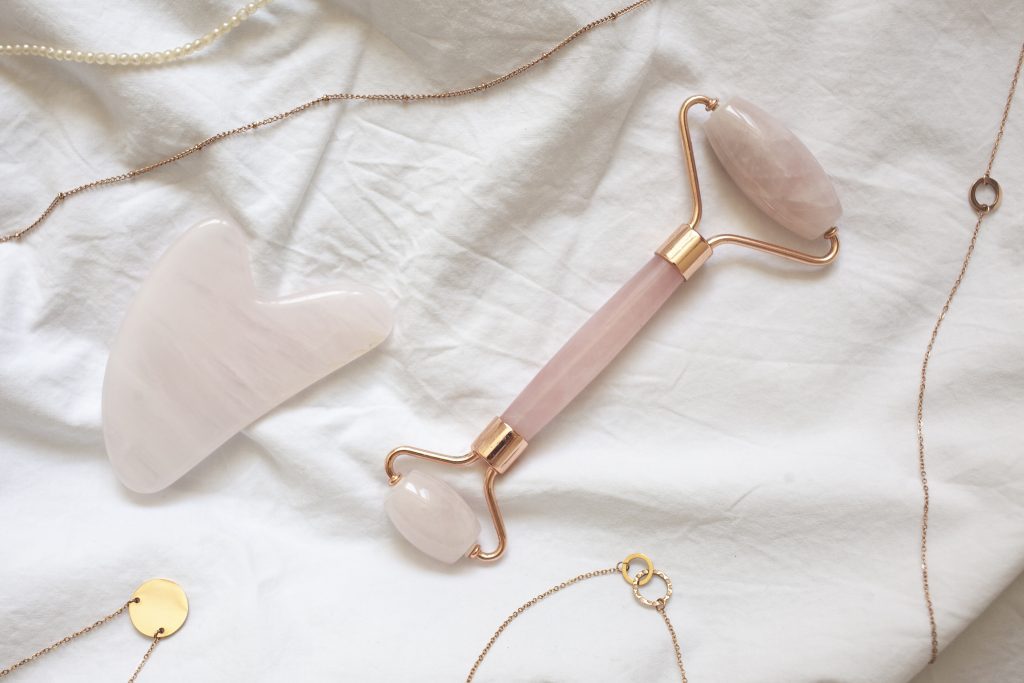 Sophie Lonsinger, certified bodyworker and massage therapist, speaks highly of the importance of gua sha in her beauty routine.
She said it promotes blood circulation, increases lymph drainage, releases muscle tension, and freshens your skin completely. If practiced regularly and correctly, gua sha can offer excellent sculpting and contouring results. When you are looking for a natural and powerful way to tone, lift, and strengthen the facial and neck muscles, you need gua sha.
So, put on a cream or serum and start sculpting with your gua sha. Wash it clean using water and soap after you are done.