Healthy Plant-Based Snacks
By Ruby M August 23, 2021
---
There is a misconception that snacking throughout the day is bad for you – but it's not, it just depends on what kind of snacks you have. It's actually good for your metabolism to eat something every few hours to keep it working. But of course, eating junk like sweets and crisps isn't the healthy way to go. There are a lot of organic, plant-based snacks that are nutritious and wholesome for you. Here are just some of them: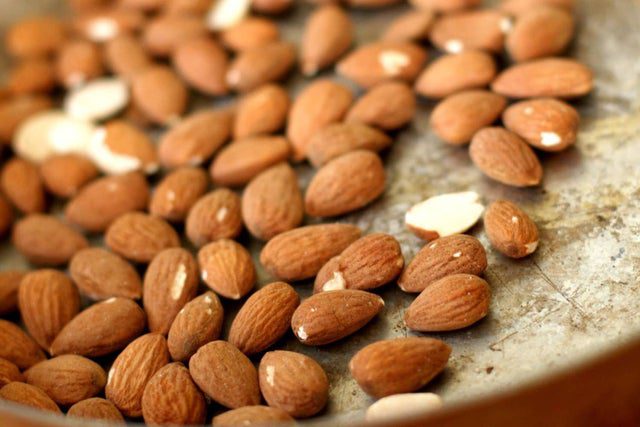 Apple, Nuts and Cheese
Feeling peckish? Why not make yourself a nice helping of sliced apple – packed with vitamins and nutrients – and for protein, add some almonds or cashew nuts. If you want to, add some aged tree-nut cheese to your little meal.
Avocado toast
Here's a great low-calorie, high-in-fiber snack. Avocado is the perfect addition to your meal plan if you're wanting to prevent weight gain. It's also packed with fiber and potassium and is deliciously smashed onto a slice of grain-based toast. If you like, you can sprinkle some hemp seeds on top for some extra fiber and protein.
Plant-based smoothies
Plant-based fruit smoothies are a great snack, especially in summer. Pick a fruit base like banana, strawberry, mango or blueberry. Adding some spinach or kale will bring some antioxidants to your drink, and the fruit will mask a lot of the taste. Add some Greek-style plant-based yogurt and almond milk, and blend!
Dips
Dippers like hummus and tzatziki are the perfect addition to a plate full of sliced veggies. According to parents, kids are even more likely to enjoy their veggies if they're accompanied by a hearty dip. Sliced carrots, for example, are packed with fiber and calcium, and great for a midday snack – add some sliced cucumbers and peppers – which are packed with antioxidants -and you have a wholesome and nutritious snack.