The Worth Of Influence: Social Media Stars And What They Bank
By Madison H August 29, 2022
---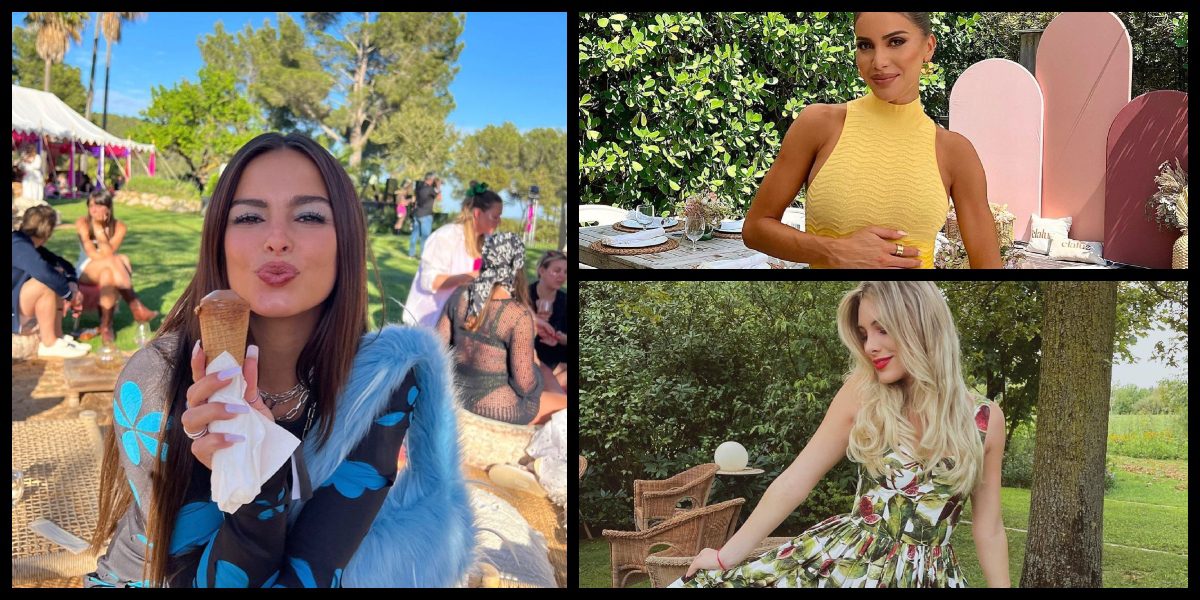 Nowadays, it seems it has become just a little bit easier to find your fifteen minutes (or longer) of fame. Thanks to the rise of social media, a new way of becoming famous (and making tons of money in the process) has been born. "The elusive social media influencers." Wouldn't we all love to add that one to our resume?
Undoubtedly, these influencers all have something that makes them unique. They are often experts in their craft, just super talented, or just hilarious. Everyone has their favorite influencers, and who could blame them? They may all be different, but they sure do have one thing in common — they have all managed to make millions of dollars off their social media influencer status.
Let's take a look at 42 of the top earners on Instagram.
Lele Pons — $180,000 per sponsored post
Lele Pons found her first success as a Vine star before the app shut down for good in 2017. Pons did not stop there; she moved to the most prominent visual media platform, YouTube. She continued to find success and grow as a social media influencer there.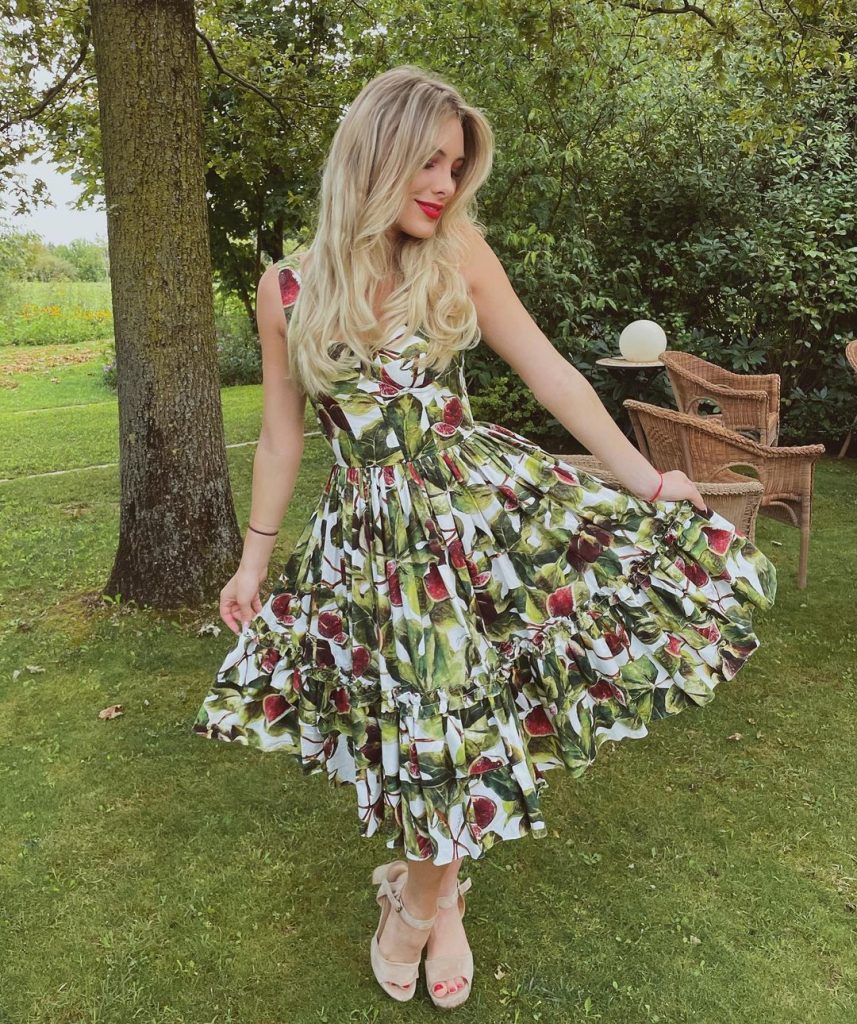 Pons has over 49.2 million followers on Instagram and an impressive 17 million plus on YouTube as well. She has been active online since 2014, and has used her singing, dancing, and acting talents to grow her celebrity status. Pons is the highest earning social media influencer regarding sponsored posts!
Chiara Ferragni — $60,000 per sponsored post
Chiara Ferragni is an Italian model, fashion designer, and blogger her blog, The Blonde Salad. When she was sixteen, a modeling agency in Italy chose her to work for them before launching her blog in 2009. She has appeared on the cover of Vogue Espana, and Barbie even created a version of her.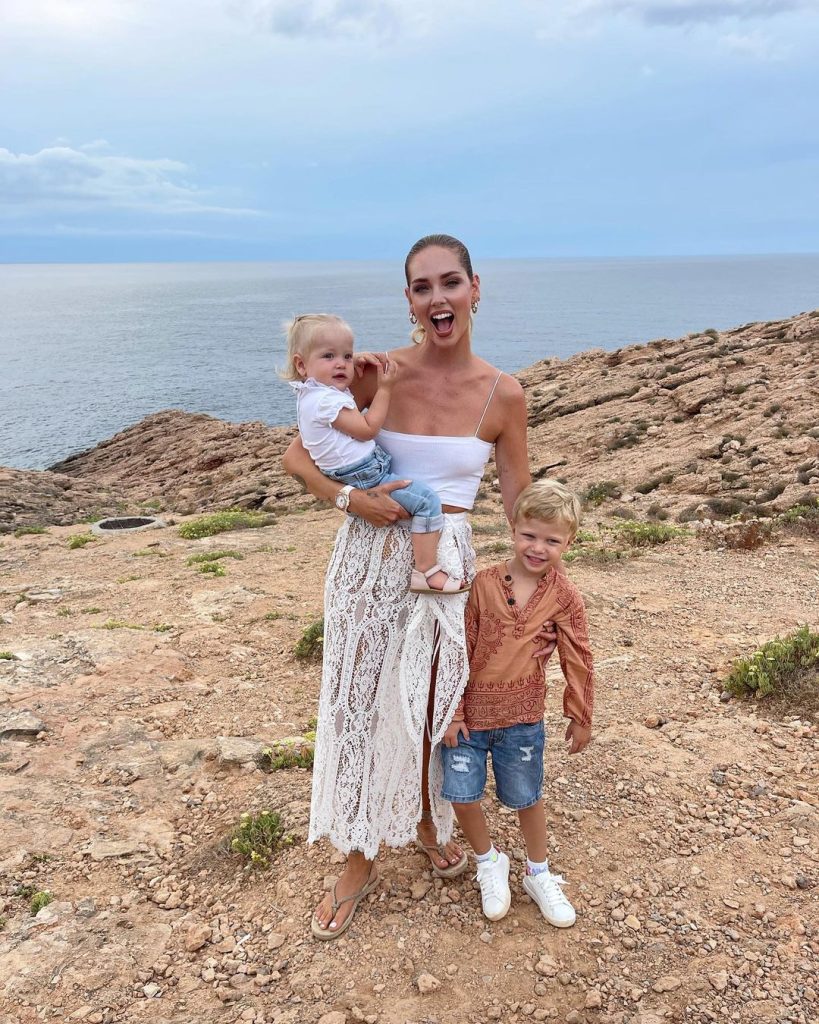 She was included in Forbes' "30 Under 30" list in 2015 and has been one of Business of Fashions' 500 most influential people since 2013. She also has her own clothing and show company. These successes have resulted in over 10 million followers on her Instagram account, which makes her significant earnings no surprise.
Smosh — up to $14,000 per sponsored post
Smosh is a comedy sketch duo consisting of Anthony Padilla and Ian Hecox. The two have been creating content online for some while. Padilla originally began creating content in 2002, with Hexoc later joining him. The two would go on to make their YouTube channel in 2005, quickly becoming the site's most popular channel.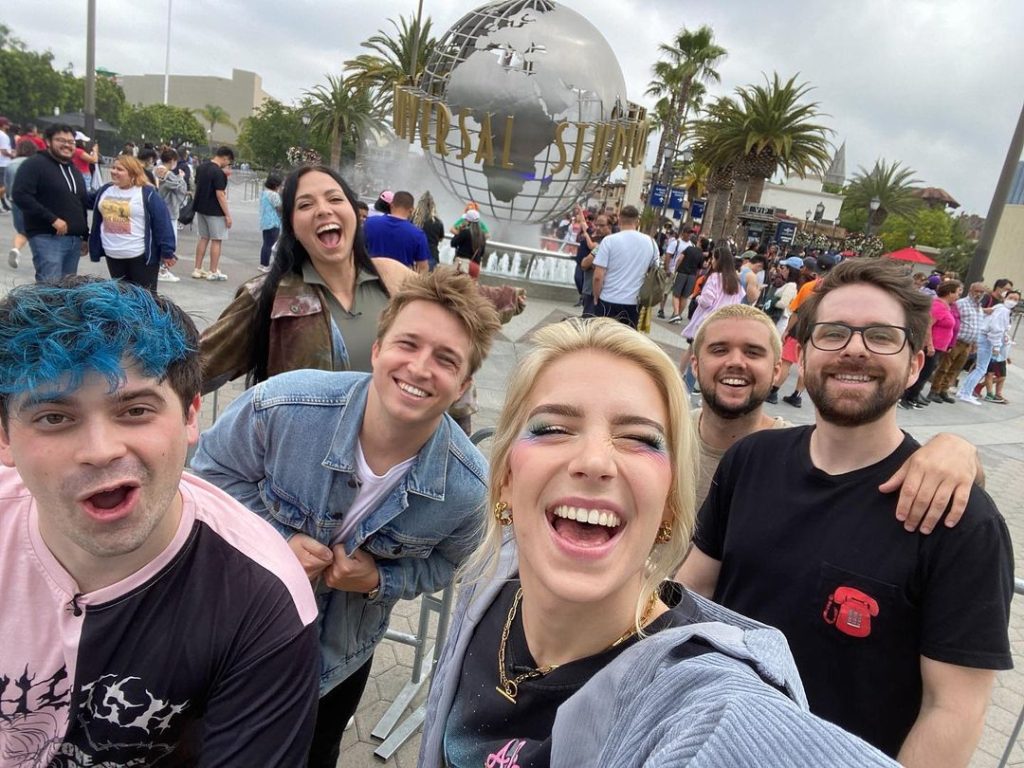 The YouTube channel has accumulated over 10 billion views since its first launch and has surprised 25 million subscribers. These numbers show that Smosh is one of the most successful and longest YouTube careers. Forbes even ranked them as the highest-earning YouTubers in 2016.
Amra Olevic — $12,000 per sponsored post
Amra Olevic is a makeup artist who considers her work art and will go to bat to defend her career as an influencer. She not only runs her Instagram account with over 5.6 million followers but also runs a blog called Glamrezy and a YouTube channel.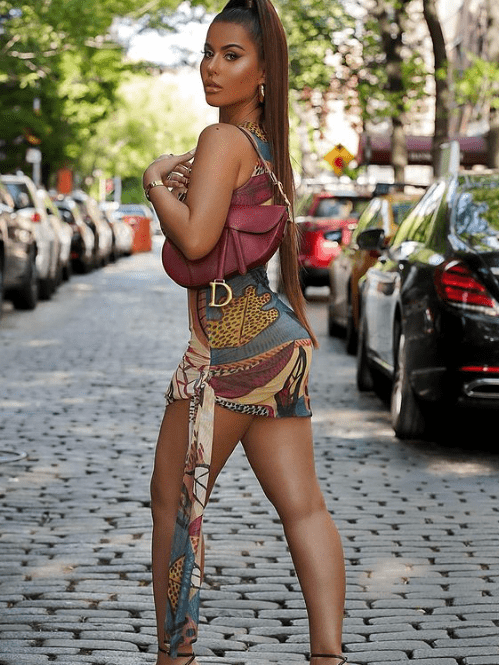 When her career took off, Olevic collaborated with beauty brands such as Anastasia Beverly Hills to launch her eyeshadow palette. Olevic found her love for cosmetics when she started working her first job at Sephora, and now she has her beauty line!
Cameron Dallas — $17,000 per sponsored post
Cameron Dallas quickly rose to fame on the defunct app Vine before moving over to YouTube. Dallas didn't stop there. He appeared in two films — The Outfield and Expelled, and even went on to feature in his own Netflix series, Chasing Cameron.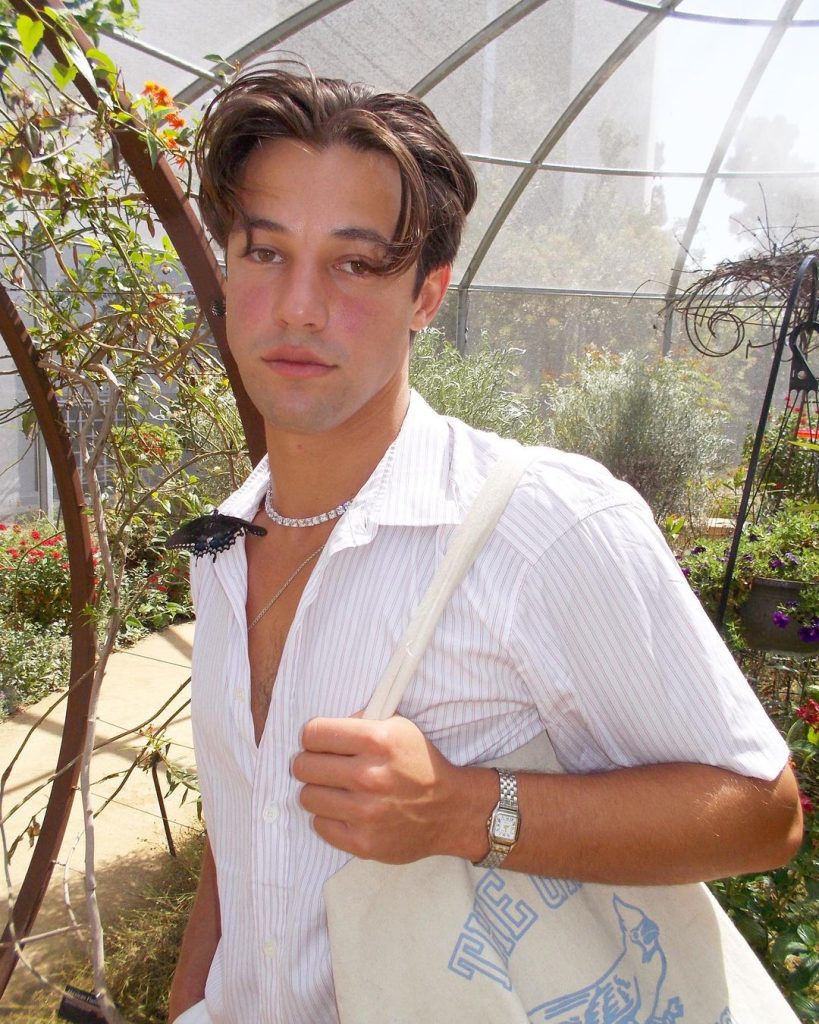 Dallas's career began in 2012 when he posted videos of him playing pranks on his friends and family, which he became somewhat famous for. Dallas currently has over 24 million Instagram followers, and his YouTube channel boasts over 5.1 million subscribers.
Ihssane Benalluch — $6,100 per sponsored post
Ihssane Benalluch posts videos primarily of travel, beauty, fashion, and personal lifestyle vlogs and lives in Morrocco. Benaluc's self-titled YouTube channel has propelled her to become one of the most famous and highest-earning hijab-wearing influencers. She will occasionally feature her sister on her channel as well.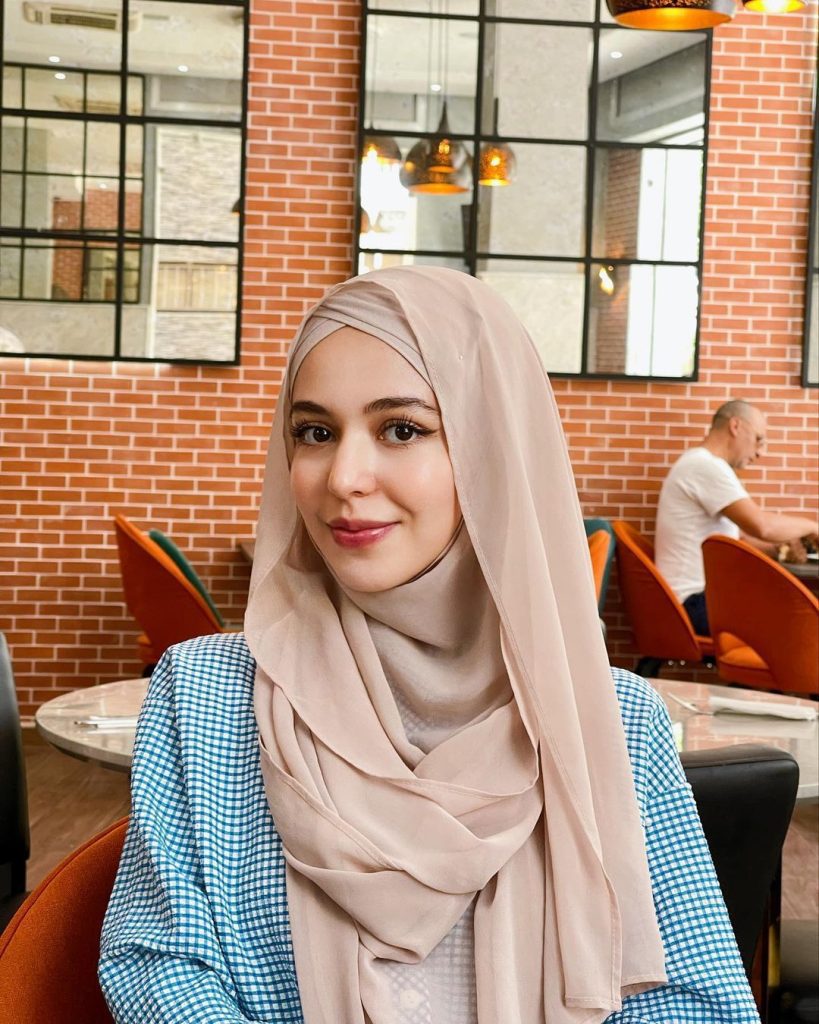 Since the start of her career, she has been able to amass 3.5 million Instagram followers and over 1.7 million subscribers on YouTube. Benalluch was recognized as an Arab Youth Pastor in 2017, representing a positive image of Arab youth to the world.
Vex King — $3,000 per sponsored post
Vex King's decision to join the internet came from his desire to help serve as a mind coach to help inspire other people online. King's decision to use social media this way came from his troubled childhood, during which he was often homeless.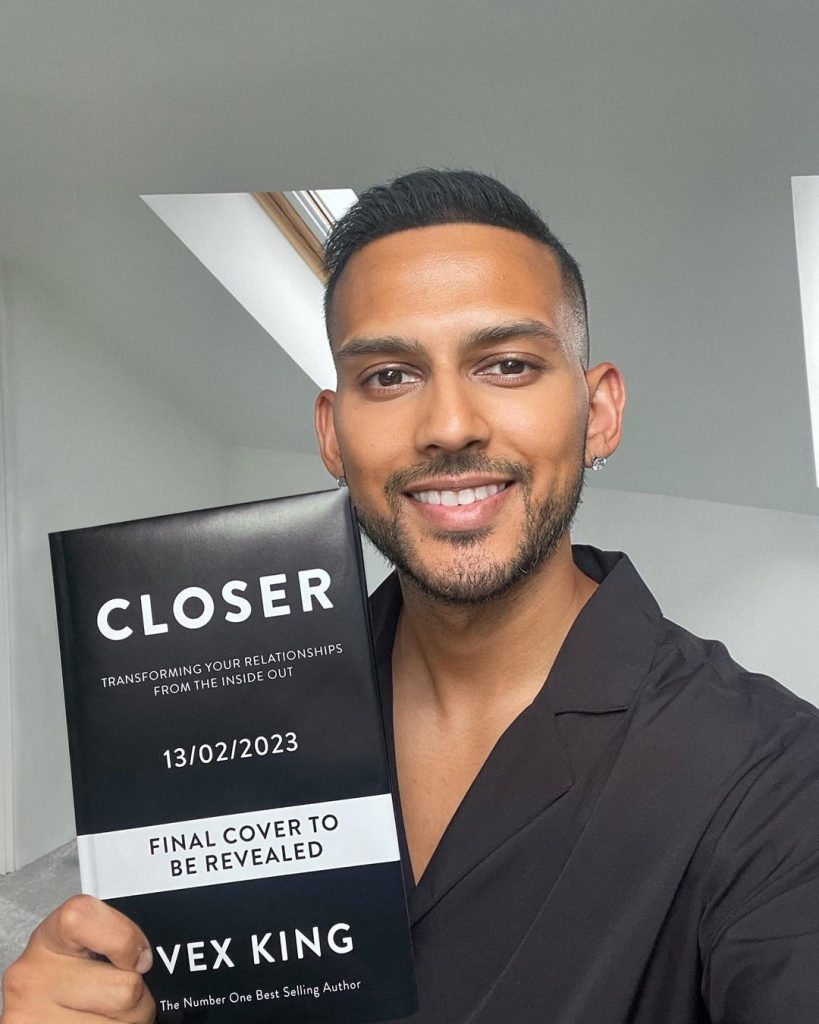 King has grown to 1.2 million followers on Instagram and earned a spot as the number one Sunday Times bestselling author of his novels Good Vibes, Good Life, and Healing Is The New High. The fame and fortune hasn't gone to his head and he still promotes mindfulness with his guided meditation videos on YouTube.
Camila Coelho — $22,500 per sponsored post
Camila Coelho is a Brazilian model, blogger, makeup artist, YouTuber, and so much more. In 2010, she began her YouTube channel with a beauty vlog she created as a hobby. Since then, she has expanded to two YouTube accounts with over four million subscribers combined.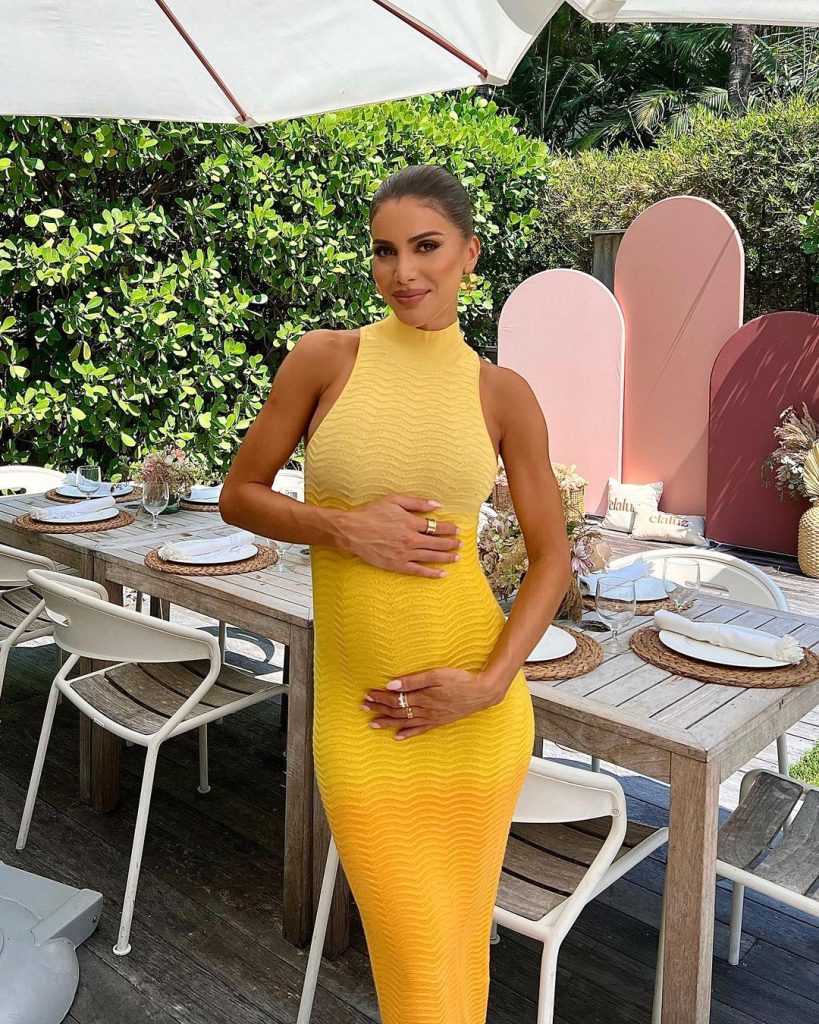 Coelho has two brands, elaluz, for beauty and cosmetics, and Camila Coelho Collection, a clothing brand. Coelho was also named one of Forbes' "30 Under 30." Coelho has attended international fashion shows and graced the cover of tons of beauty magazines worldwide.
Ana Cheri — $5,000 per sponsored post
Ana Cheri is a fitness model and personal trainer who started her career in 2014 on Instagram. For many people, it can be challenging to find success as a social media influencer, but for Cheri, it came much easier, and she has since used her internet fame to propel her career further.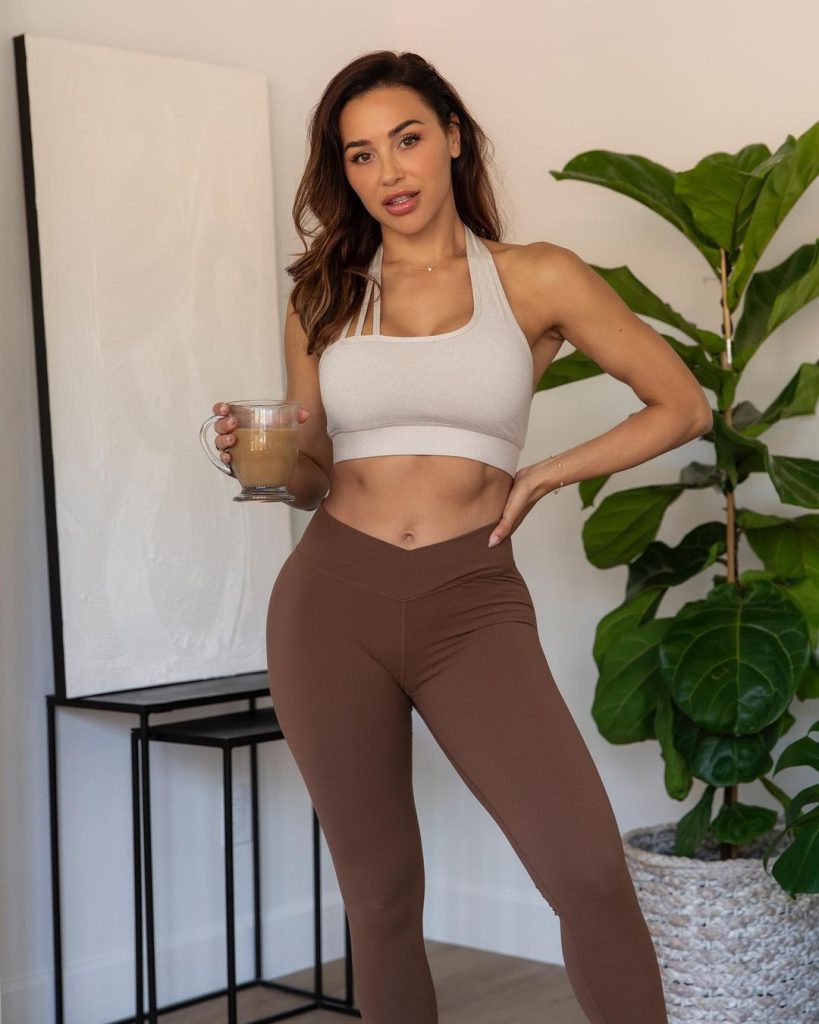 Outside of her online success, Cheri was featured as Playboy Magazine's Playmate of the month in October 2015. Cheri also runs Be More Athletics, a gym in California. She has amassed 12.5 million followers on Instagram, and her YouTube channel has 87,000 subscribers.
Tori Dunlap — up to $8,000 per sponsored post
Tori Dunlap broke into the internet scene when she joined TikTok and shared that she had saved $100,000 by the age of 25. Since then, she's joined social media as a finance influencer and quit her full-time corporate job to focus on it.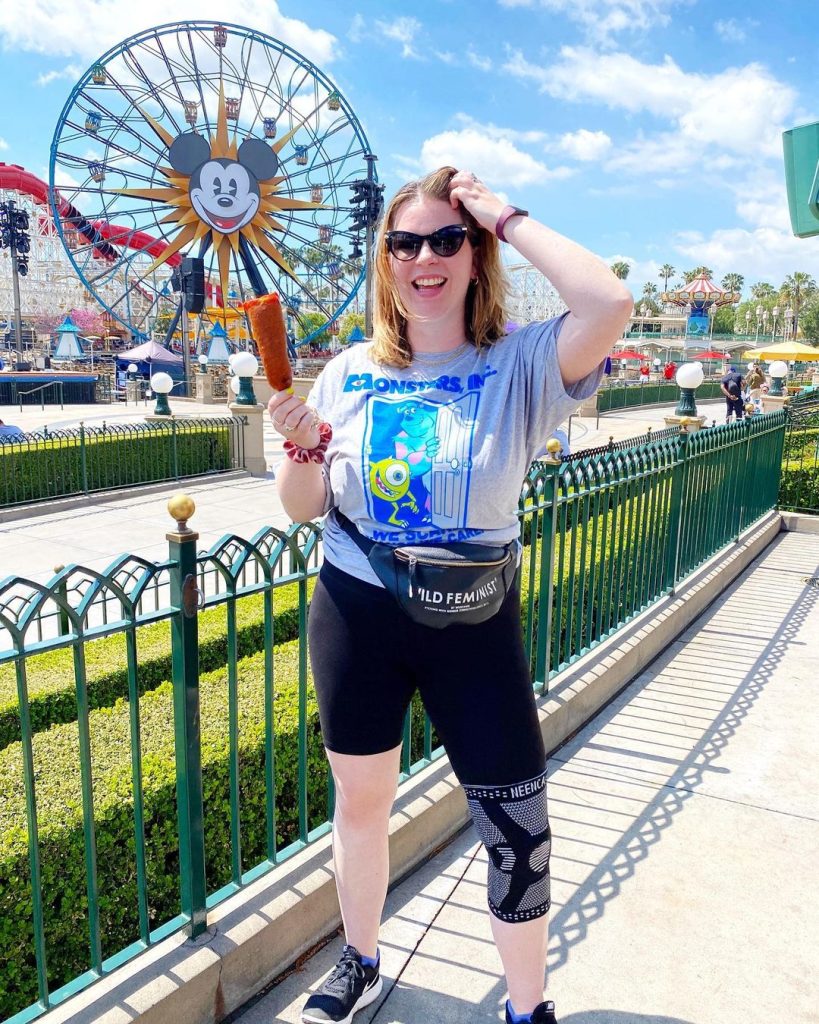 She has over two million followers across her social media platforms, with her audience primarily located on TikTok, followed by Instagram. Dunlap's content shares tips and tricks with her audience on how to grow their money, so it makes sense that she can make so much from her Instagram.
Felix Kjellberg (PewDiePie) — up to $113,000 per sponsored post
Felix Kjellberg, aka PewDiePie, is a gaming YouTuber who emerged on the scene in 2010. Kjellberg is a well-known and established creator among the YouTube audience. He is best known for his Let's Play videos which became one of the fastest-growing channels. In 2013, it became the most subscribed YouTube channel.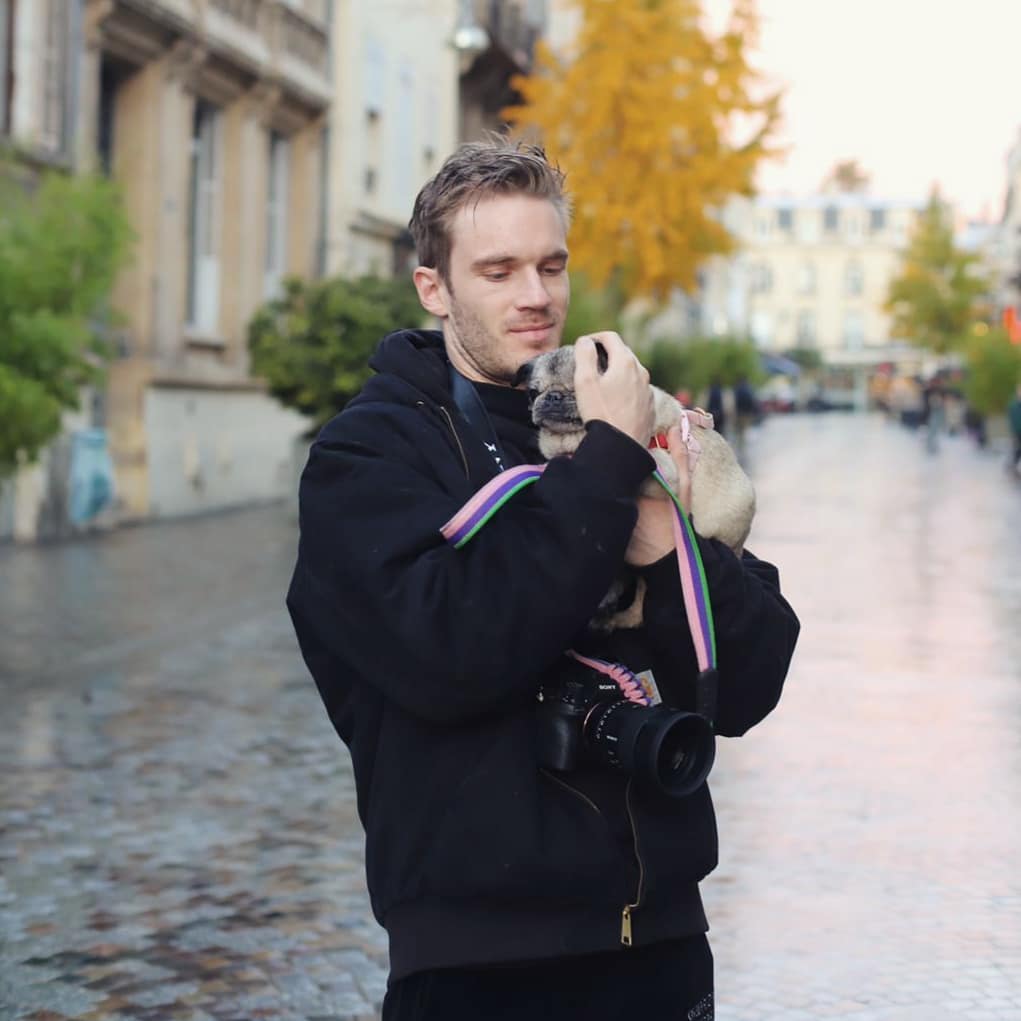 Forbes named him a top gaming influencer in 2017. Kjellberg's YouTube channel has accumulated over 111 million subscribers and 28.4 billion views, making him one of the most viewed YouTube channels (run by an individual). It's no surprise that type of success comes with a high price tag.
Zoe Sugg – $8,000 per sponsored post
Zoe Slugg started her social media career in 2009 when she launched her YouTube channel Zoella. She quickly grew her YouTube channel to over 10 million subscribers and now has a second YouTube channel with over 4.9 million subscribers. She focuses on beauty vlogs and lifestyle content.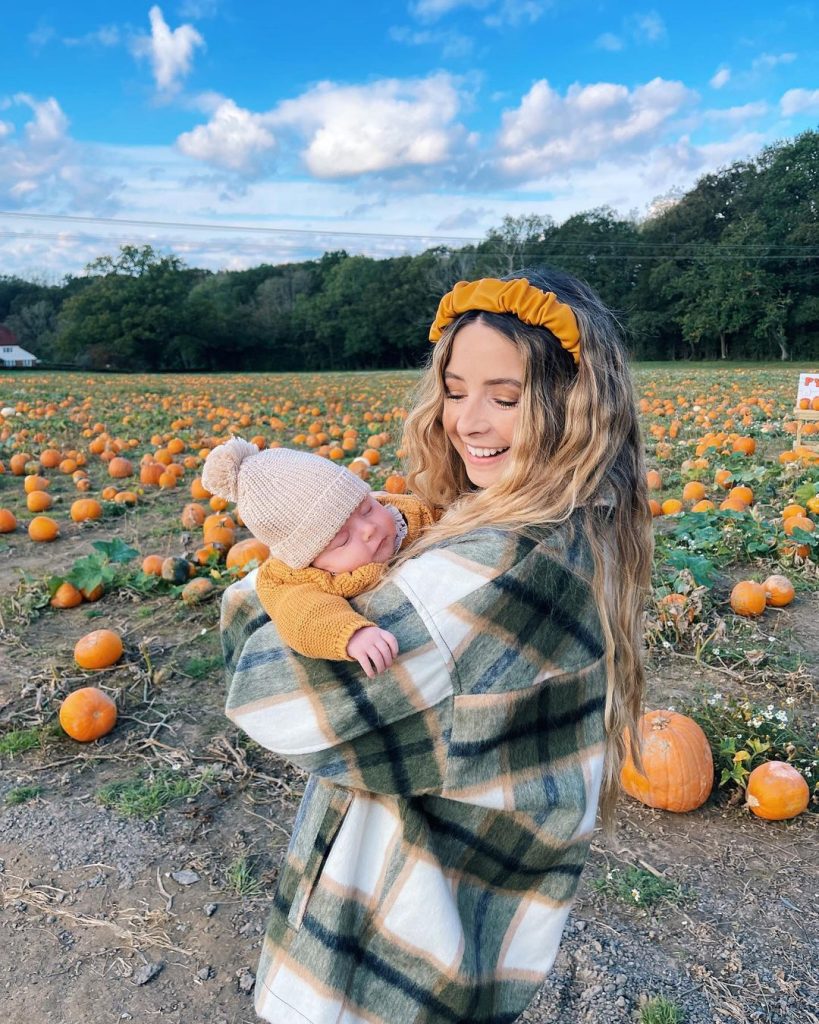 She has since launched two businesses — her beauty brand, Zoella Beauty, in 2014 and her homeware company. She has even published several books since then and has won several awards for her vlogs. Sugg made the Forbes list of Top Influencers in 2017 and their "30 Under 30" List in 2016.
Anna Nystrom — up to $3,000 per sponsored post
Anna Nystrom is a fitness model, vlogger, and influencer who started her career in 2013. She shared that she joined social media to express her creativity and help her work through her mental health struggles. She not only shares fitness tips with her audience, but promotes mental health awareness, too.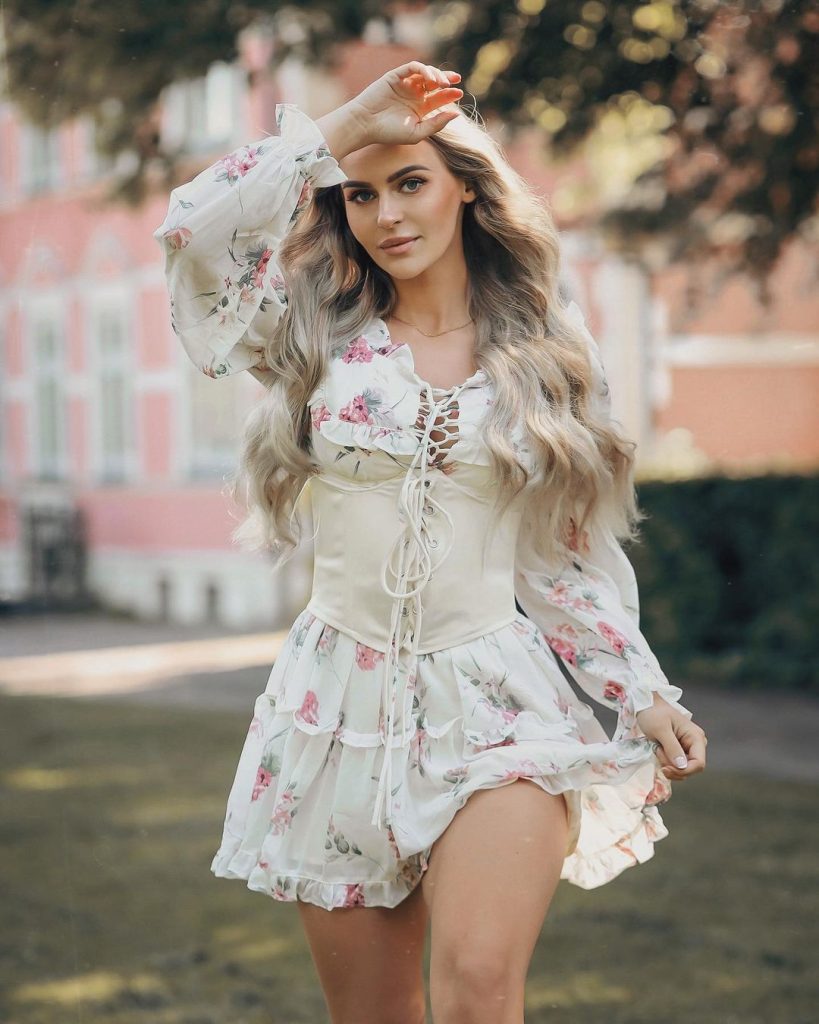 As a result of her hard work and success, she has earned herself over 8.3 million followers on Instagram. In addition, she has over 125,000 subscribers on her self-titled YouTube channel. All of this can be estimated to accumulate to up to $3,000 per sponsored post.
Sommer Ray — $86,000 per sponsored post
Sommer Ray started her social media career with Vine in 2013 with her mom before she moved over to Instagram, where she has over 26.3 million followers. Ray often models and previously collaborated with myokore. Ray's social media accounts typically center on fitness and health.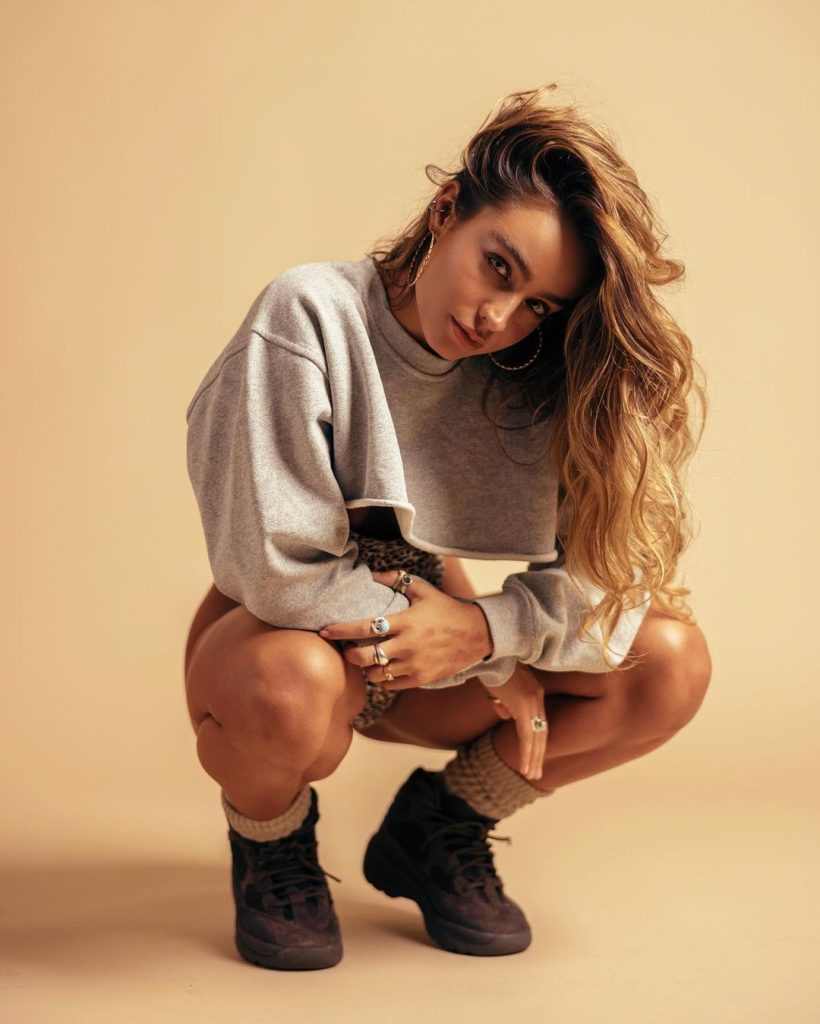 She launched her YouTube channel in 2017 and has amassed over 1.7 million subscribers. When her YouTube career began, she joined a group of influencers known as CloutGang. It comes as no surprise Ray can generate such a successful social media platform and influence.
James Charles — $76,785 per sponsored post
James Charles seems to be one of the longest beauty bloggers on social media, having arrived on the scene in 2015 with his YouTube channel. Since then, he has amassed over 23.9 million total subscribers. Charles's success does not stop at YouTube; he has 22.7 million Instagram followers.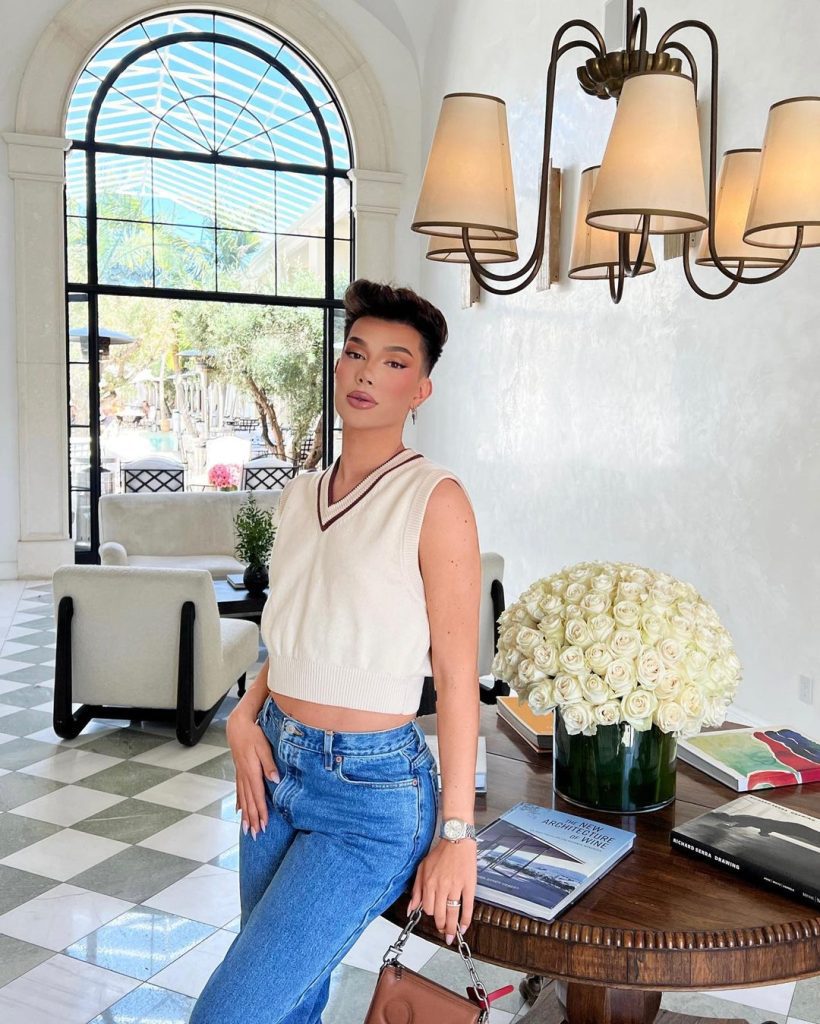 In 2016, Charles, at just 17 years old, became the cosmetic brand CoverGirl's first-ever male brand ambassador. Charles has gotten to work on makeup for some top celebrities, such as Kim Kardashian, and calibrated with Versace. It comes as no surprise Charles is as successful as he is.
Huda Kattan — $158,515 per sponsored post
Huda Kattan has built an impressive name for herself as a beauty blogger, makeup artist, and entrepreneur. Kattan decided to quit her job as a makeup artist and launch her blog in 2010. In 2013, the success of her blog helped her decide to launch Huda Beauty. That and not being able to find false lashes, of course.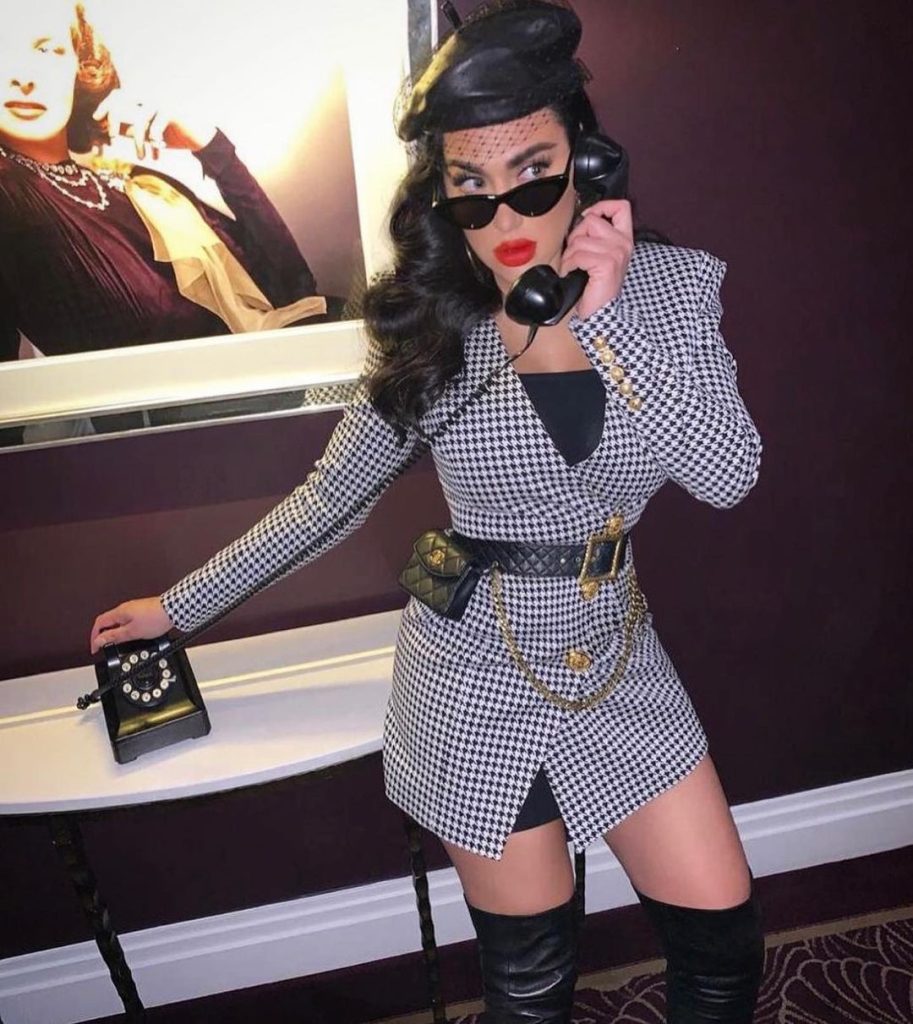 Kattan's success on social media has allowed her never to have to pay for advertising her beauty brand. She also has 50.8 million Instagram followers, so it is no surprise to see how much she makes for her Instagram posts. In 2022 she made the Forbes list of America's Self-Made Women.
Nikkie de Jager — $29,600 per sponsored post
Nikkie de Jager joined YouTube relatively early, at the age of 14 in 2008. A makeup look she had seen on TV inspired her, and she decided to recreate the look. When she couldn't find the tutorial she wanted, she found herself inspired to make her own.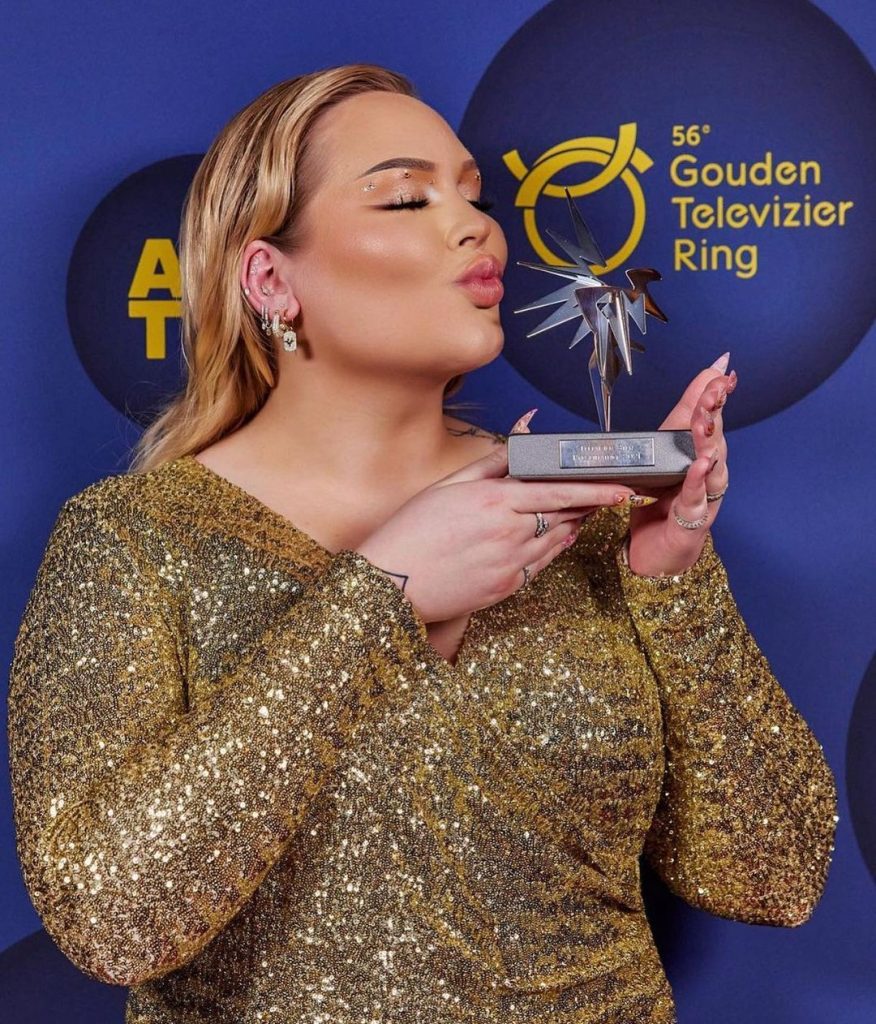 In 2017, de Jager was named one of Forbes magazine's top beauty influencers. She eventually joined Marc Jacobs Beauty to become a Global Beauty Adviser in 2019. She new has over 13.9 million subscribers on YouTube and has racked up 1.5 billion views. It's no surprise de Jager can make so much on Instagram!
Michelle Lewin — $38,500 per sponsored post
Michelle Lewin has shown us that working hard really pays off — both personally and financially. Lewin went from working in a local clinic where she grew up in Venezuela to being one of the most successful fitness stars in the industry.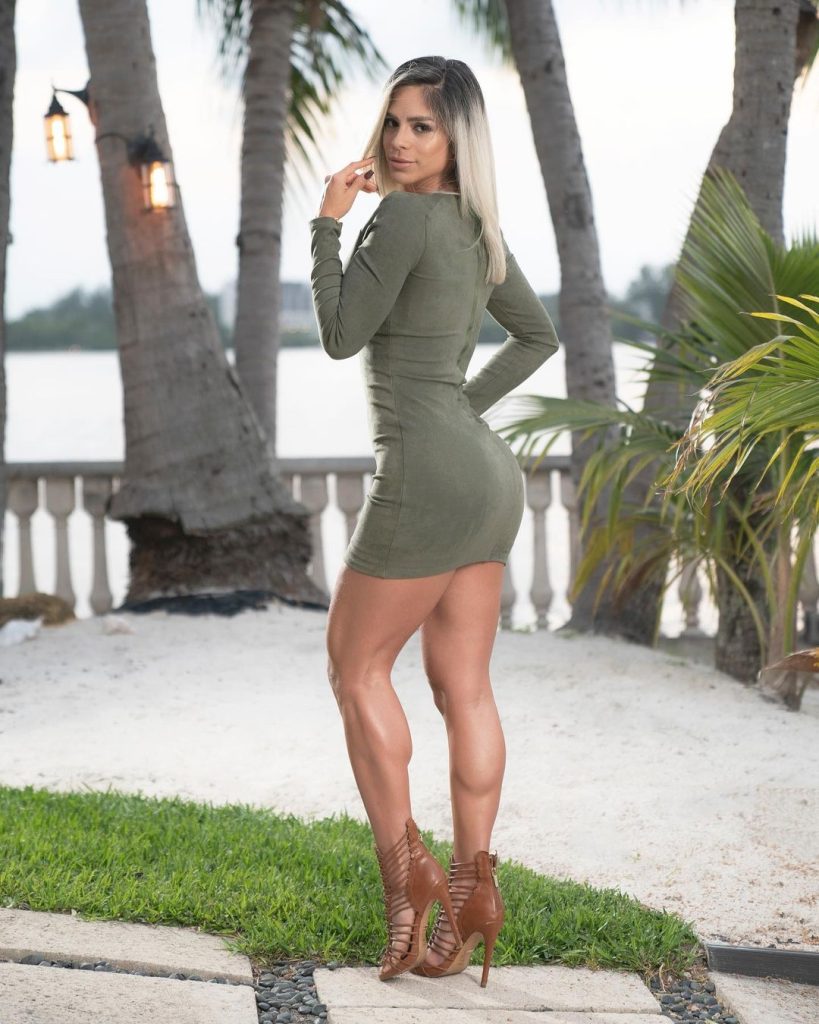 Lewin has had the chance to appear on several fitness magazine covers, but her successes started with her YouTube videos. She quickly became one of the most popular fitness influencers, with over 15 million followers on Instagram and over 400,000 subscribers on YouTube.
Zach King — $81,000 per sponsored post
Zach King is another influencer who found his start on the video-based platform YouTube in 2011 after posting a series of viral videos that accumulated over 70 million views combined. He eventually created a Vine account that launched him to social media influencer status.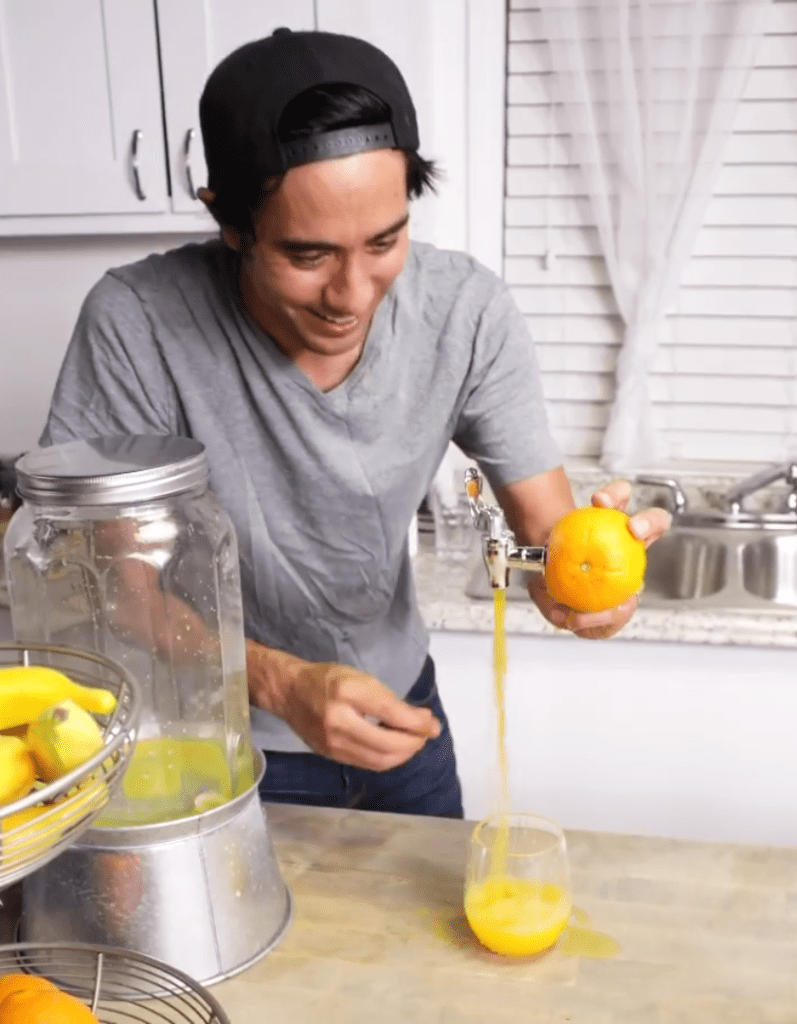 King began posting Vine clips in 2013 that he digitally edited to make it appear like he was performing magic. King called the videos "digital sleight of hand." He joined TikTok in 2016 and his video editing skills have made him the fifth most followed individual, with over 68 million followers.
Laura Clery — $2,000 per sponsored post
Laura Clery is known for the comedy skits she posts on social media platforms, like Instagram and TikTok, where she has a combined total of 23 million followers. Clery has over 10 billion views across her profile, but her successes don't stop there.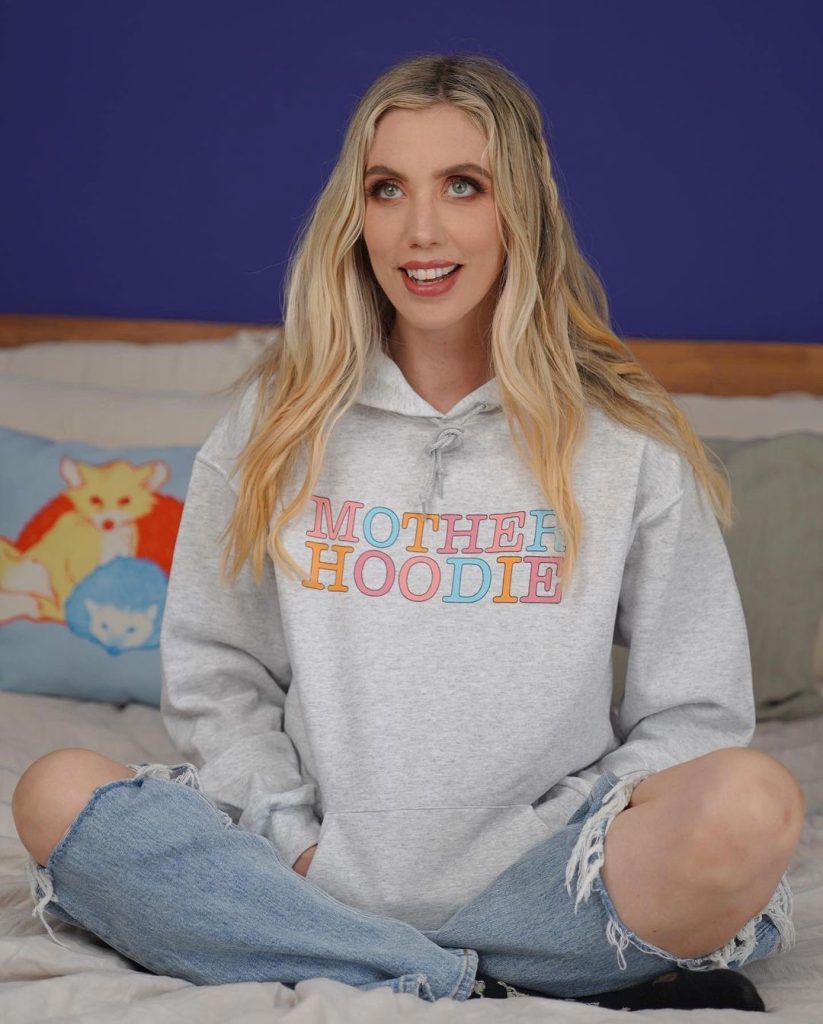 Clery has also published two novels since she began her career as a social media influencer, Idiot and Idiots, both of which are international bestsellers. Clery and her husband, Stephen, have two children together. Clery is relatable and hilarious, so it is no surprise she has been so successful!
Lorna Andrews — $2,000 per sponsored post
Lorna Andrews started as an air hostess for Virgin Atlantic before deciding to become a full-time travel blogger and Instagram influencer. She has 1.4 million followers on Instagram and has grown her presence outside social media. Andrews, who goes by Lorna Luxe, launched her fashion line, In The Style, in 2020.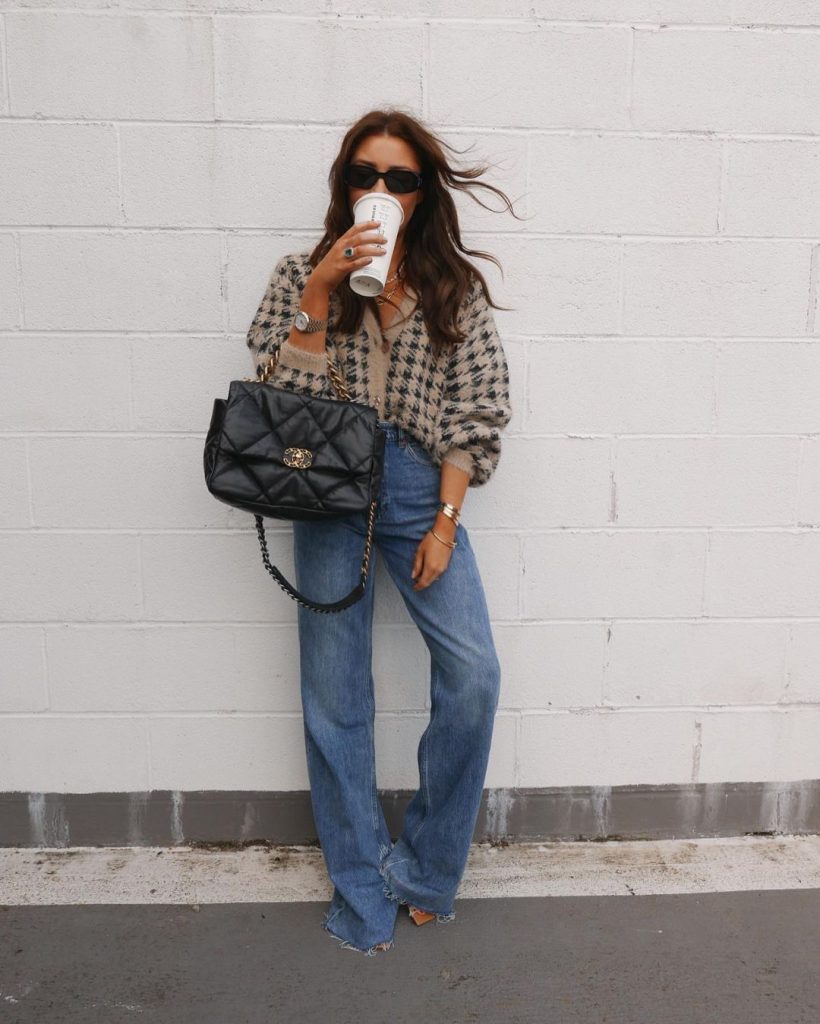 Andrews' clothing line was named one of the top UK high street fashion retailers, and her first line was the fastest-selling collection ever. Andrews built her company from the ground up, and there's no doubt she earned the fame and fortune she has.
Kayla Itsines — $4,000 per sponsored post
Australian influencer and personal trainer Kayla Itsines made her Instagram debut in 2013. She started her influencer career by posting free workout clips, nutritional tips, and motivational quotes. People loved it and she currently has over 14.2 million followers on Instagram.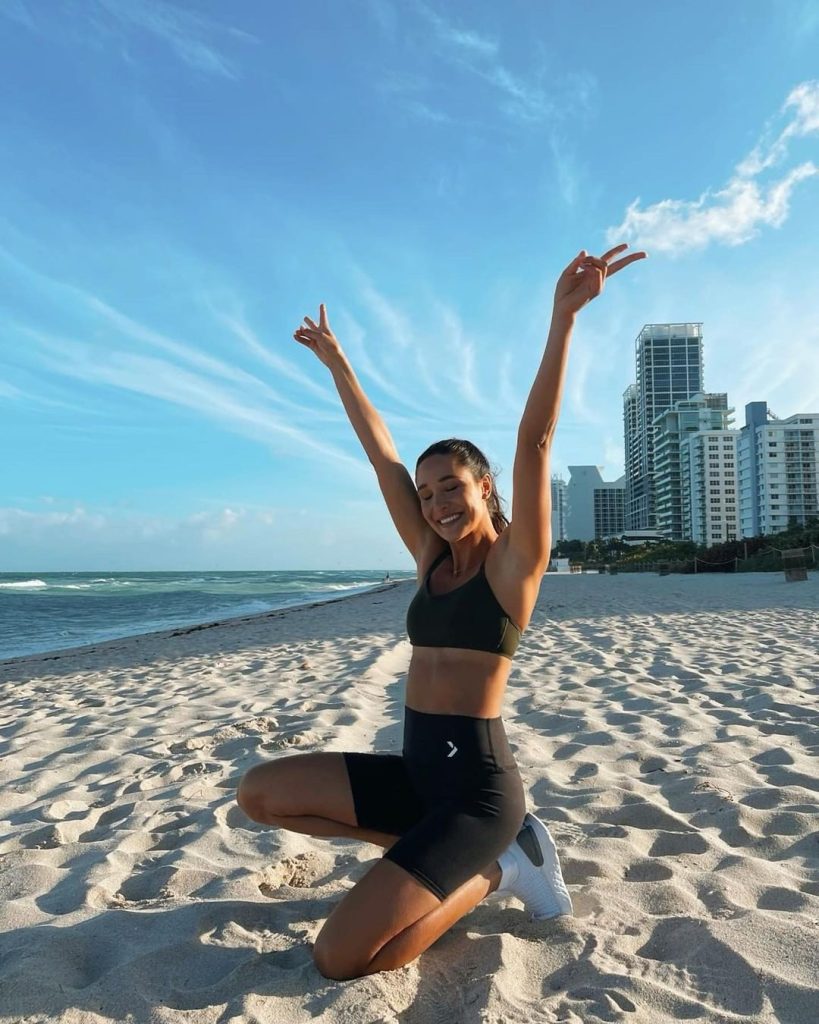 In 2015, she ventured into co-founding Sweat with Kayla, an app featuring monthly workouts, a supportive community, and fitness education. The app reportedly earned $100 million in the first year, more than any other app of its kind. Forbes named her a top fitness influencer in 2017.
Jake Paul — $25,000 per sponsored post
Jake Paul is one well-known social media influencer who made his start alongside his older brother on Vine, where he has generated 2 billion views and 5.3 million followers. Paul, from Ohio, also played the character Dirk Mann on the hit television show Bixaardvark. Paul eventually added being a professional boxer to his list of achievements.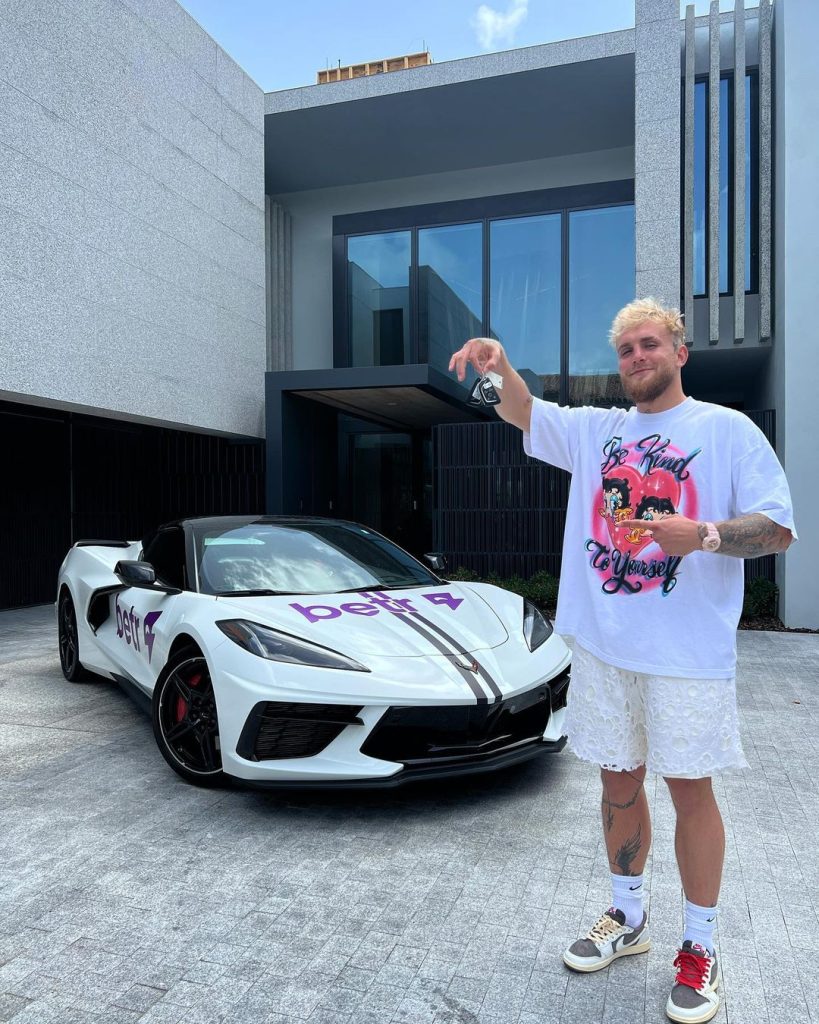 Paul also formed the famous collaborative group, Team 10, as a way to create an agency that marketed to and around teen entertainment. Paul's YouTube channel has 20.4 million subscribers, over 7 billion views, and 20.5 million followers on Instagram. He's one of the most influential YouTubers out there.
Lilly Singh — $2,000 per sponsored post
Lily Singh is a Canadian YouTuber who originally went by Superwoman (||Superwoman||), who began making videos in 2010. Singh has been incredibly successful since then, hosting her late-night talk show, which she is the first person of Indian descent to host.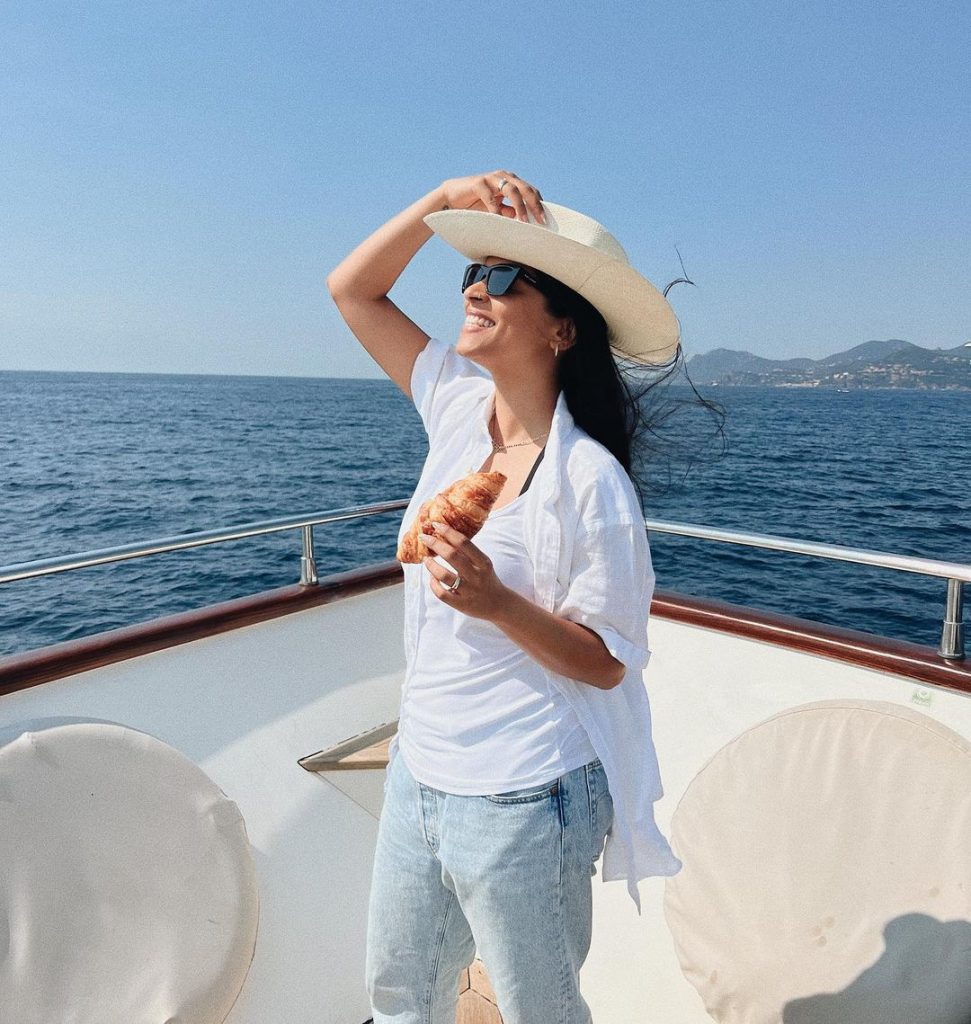 Singh's YouTube channel has 14.7 million subscribers, and she currently has 12.1 million followers on Instagram. Forbes placed Singh third on their list of the world's highest-paid YouTubers, earning $7.5 million in 2016. The following year she ranked tenth. Singh has won many awards and is still a successful comedian and businesswoman.
Lauren Bullen (Gypsea Lust) — up to $2000 per sponsored post
Lauren Bullen, whose Instagram handle is Gypsea Lust, was a dental assistant before she took the plunge and decided to become a travel blogger. She started her blog to encourage more people to travel the world and help her audience learn how.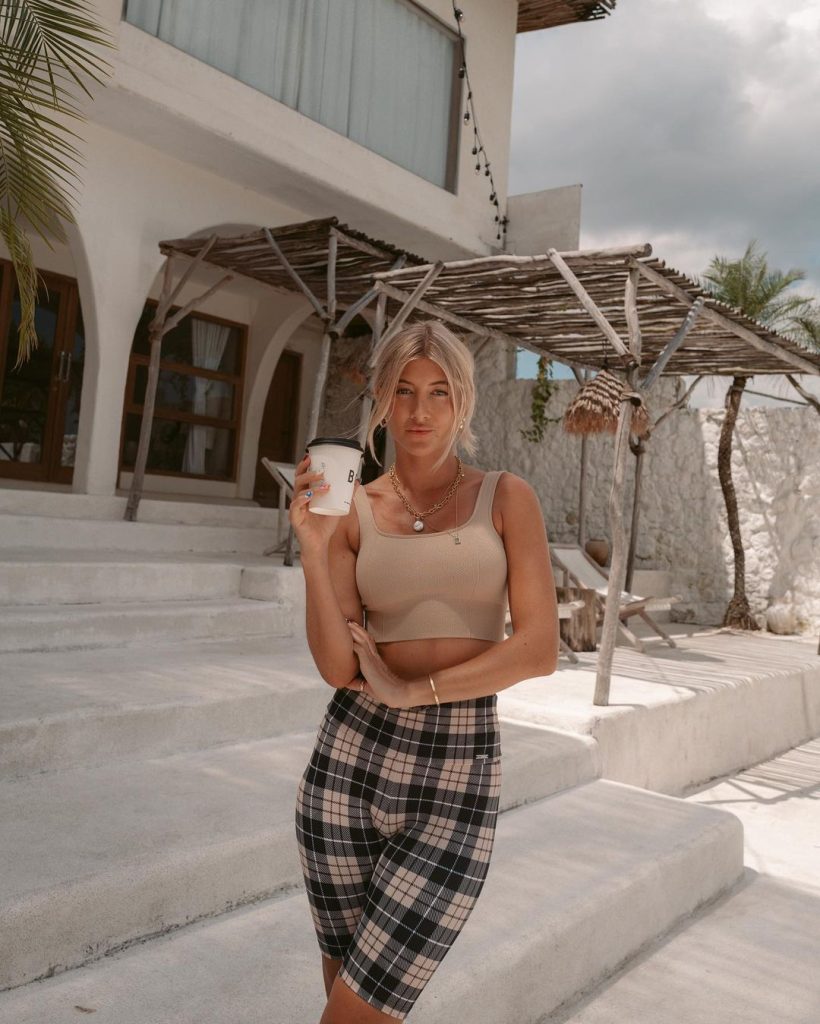 She is a self-taught photographer who offers photography tutorials to her audiences and sells her photos. Her Instagram boasts 2.1 million followers, so she could make up to $1,000 per sponsored post. That is far different from the 2,000 followers she had when she started!
Charli D'Amelio — $172,000 per sponsored post
Seeing Charli D'Amelio on this list is unsurprising for anyone who has been anywhere online in recent years. This eighteen-year-old TikToker rose to stardom in 2019 and has since cemented herself as a social media influencer; surely, no one will forget.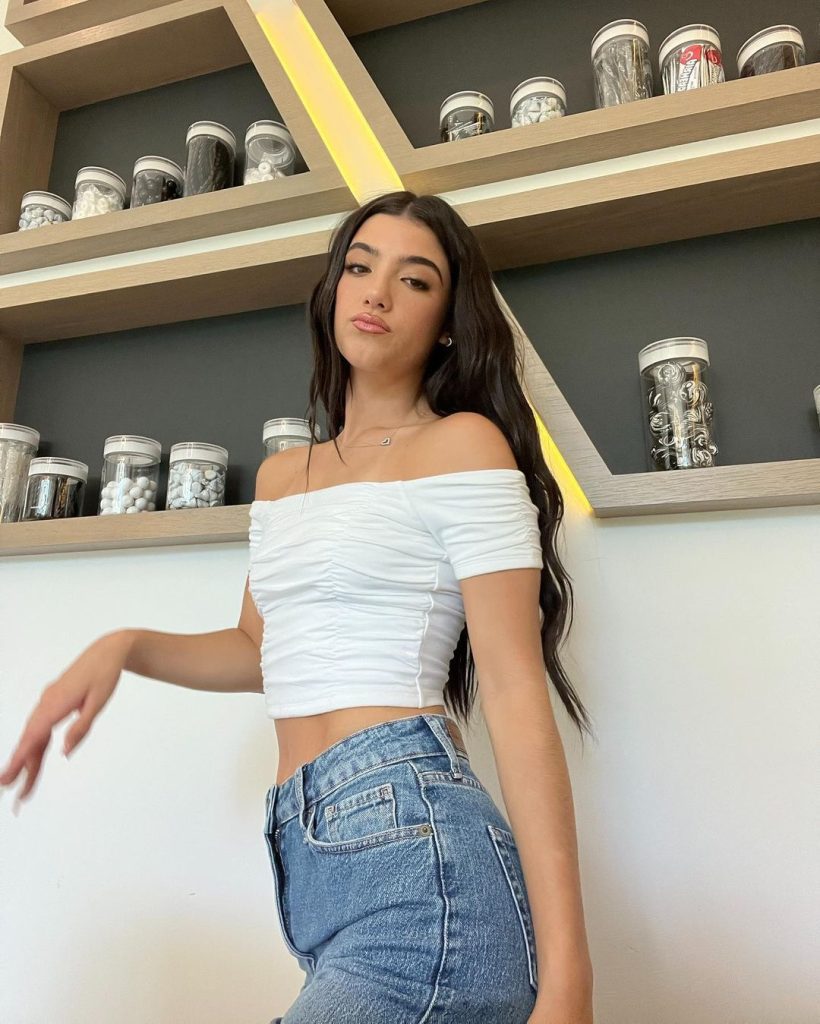 D'Amelio has earned her spot as one of the top TikTokers, currently holding the title of the most followed person on TikTok with 125.8 million followers. She uses her success from TikTok to boost her Instagram (which has over 44.2 million followers) and become one of the higher-earning social media influencers. She even has a partnership with Dunkin Donuts!
Rosanna Pansino — $108,000 per sponsored post
Rosanna Pansino is a multi-talented social media influencer, thanks to her skills both as a baker and a classically trained singer. In 2009, Pansino began her YouTube career. In 2011, she began hosting the series Nerdy Nummies. Her series became a hit, and the show earned multiple awards.
Pansino's success on YouTube has translated into 4.5 million Instagram followers, several merch lines, two published cookbooks, and a stint hosting the HBO Max series, Baketopia. She even appeared in a Mr. Beast [YouTube] video to win 1 million dollars!
David Dobrik — $70,000 per sponsored post
David Dobrik is the founding member of "The Vlog Squad," a group of creators focused on comedy sketches and pranks, with friends on YouTube. He first appeared online in 2015 on the once-successful Vine. His success propelled him to 11.8M followers on Instagram.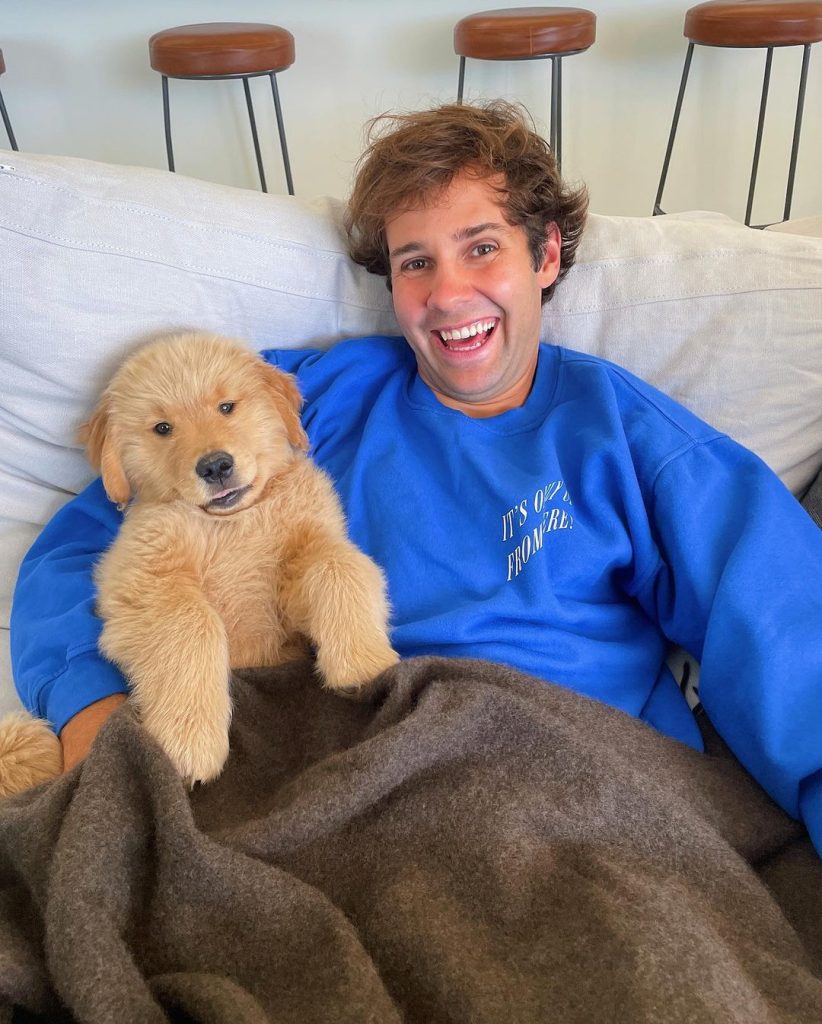 Dobrik's YouTube channel has amassed over 19 million subscribers and over 7 billion views since he began vlogging. Dobrik has also earned multiple Steamy Awards and Shorty Awards nominations and wins. Currently, he hosts a successful podcast with his fellow ex-Vine star, Jason Nash. Dobrik was on Forbes' "30 Under 30" list for Social Media stars in 2021.
Bretman Rock — $75,000 per sponsored post
Bretman Rock found his fame as a YouTube personality and Vine star after he went viral in 2016. Rock first became known for his comedy videos before changing things up and making vlogs and beauty tutorials. Rock has also worked with other influencers like James Charles and Bella Poarch.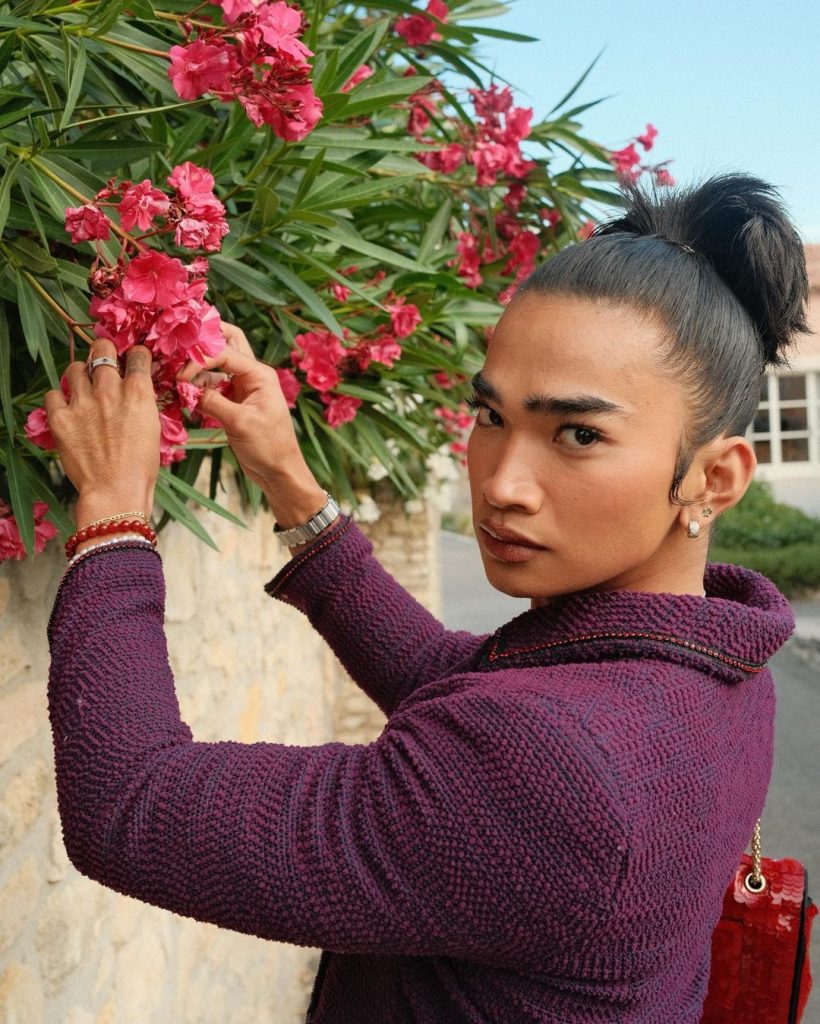 In 2017 Rock was recognized as one of the 30 Most Influential Teens by Time magazine. He would go on to attend his first New York Fashion Week in 2019. Rock has had numerous exciting opportunities thanks to his social media influencer status, and continues to grow.
Paul Nicklen — $44,000 per sponsored post
Paul Nicklen is different from most other social media influencers on this list. Nicklen is a nature photographer who captures fantastic photos from all over the world. His photographs have been on the cover of magazines and books (as well as a Pearl Jam album cover).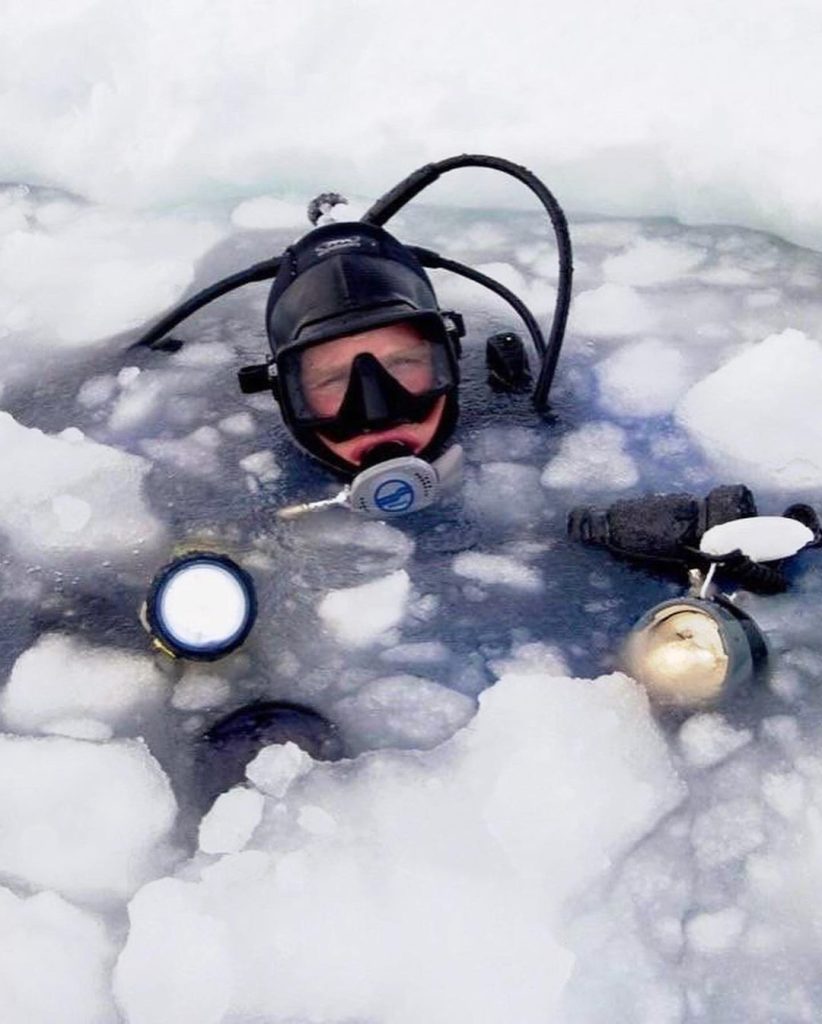 Nicklen has 6.7 million Instagram followers, which is no surprise when you see his breathtaking Instagram posts. He often contributes photographs to National Geographic and partners with many other brands he promotes on Instagram. Unsurprisingly, his impressive camera skills help make him a well-paid influencer.
Addison Rae — $155,800 per sponsored post
Addison Rae is another social media influencer that appeals largely to Generation Z, thanks to her significant presence on TikTok. However, Rae's success does not stop at TikTok, as she has over 40.1 million followers on Instagram and made her music debut in 2021. Rae also starred in a remake of the 90's film She's All That.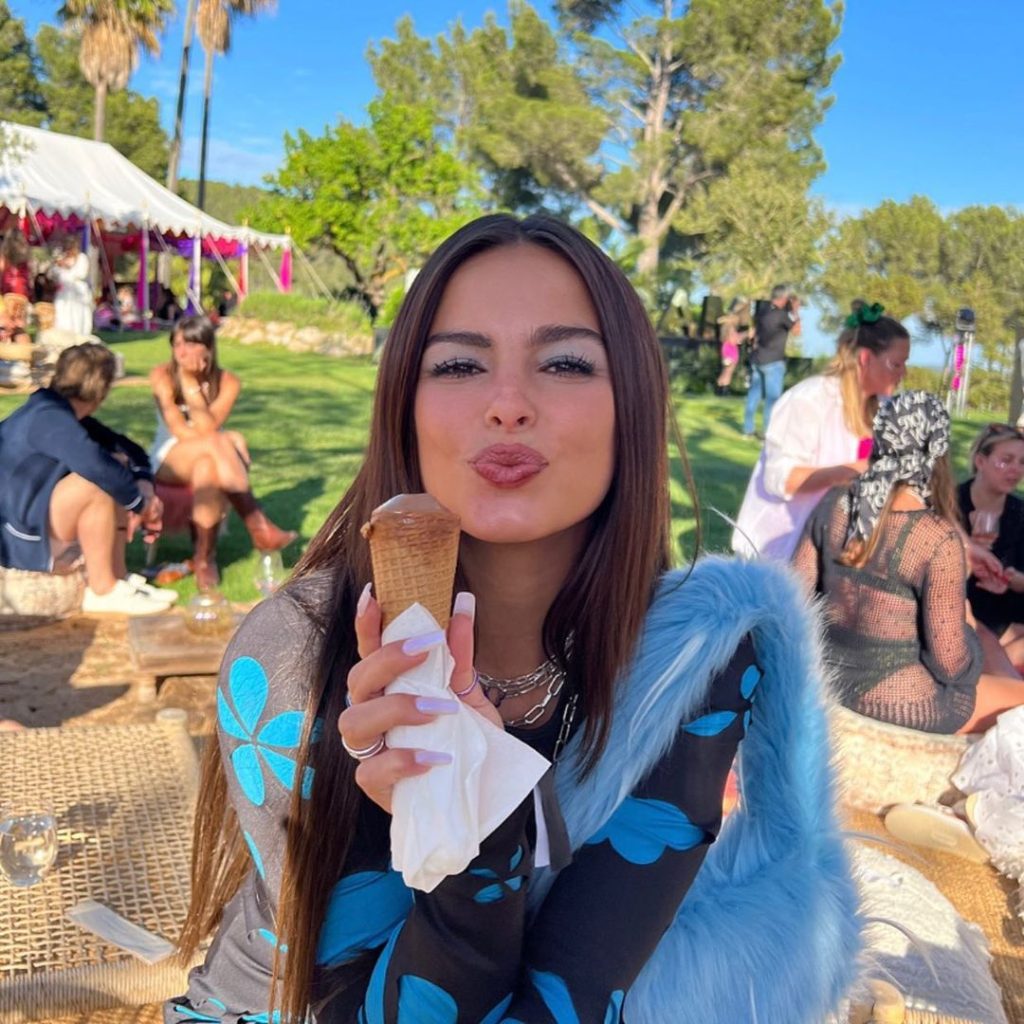 As her social media influencer status grew even higher, Rae attended the Met Gala in 2021. In August 2020, Forbes named her the highest-earning TikTok personality. She even made Forbes' "30 Under 30" list for top social media influencers in 2021.
Jen Selter — $27,400 per sponsored post
Jen Selter is a fitness influencer who debuted on Instagram at fifteen. She is best known for her fitness modeling but also runs her own YouTube channel, which has over one million views across the entire account. She also posts motivational videos and provides her followers tips on staying fit.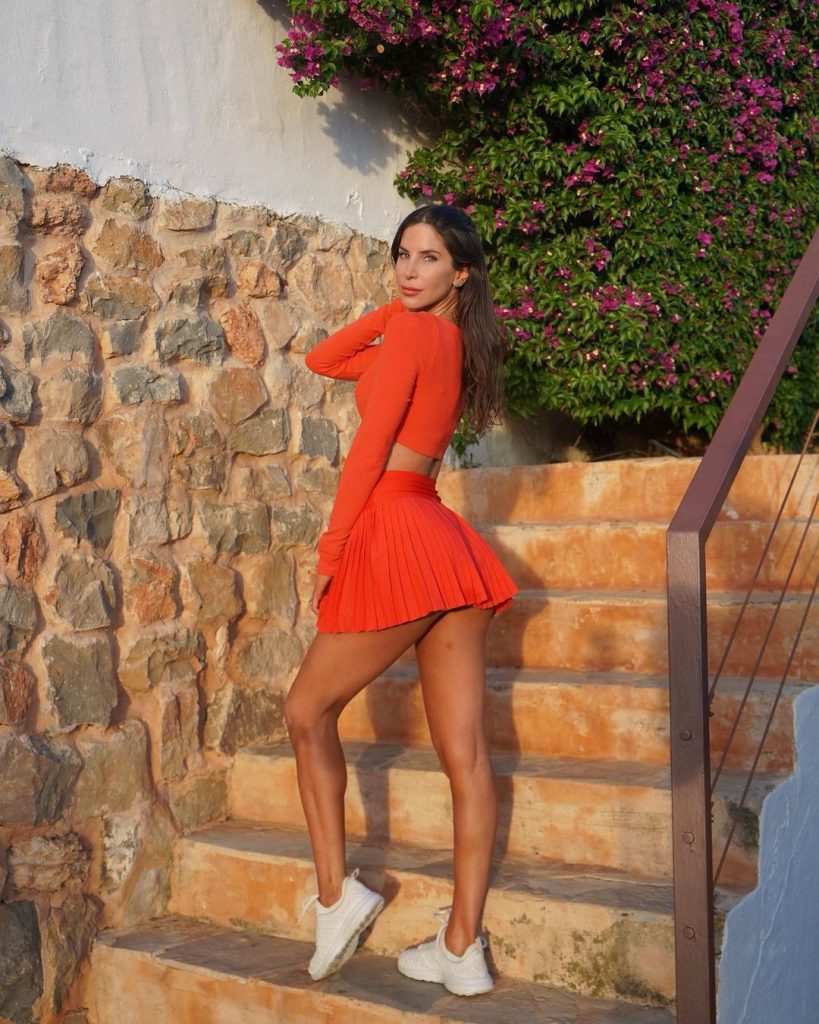 Selter is also the co-owner of BlendJet, a blender for healthy shakes, and offers an online training plan, "Mind Body Challenge," on a fitness app. Forbes named her one of the top fitness influencers in 2017, with an Instagram account that boasts over 10 million followers.
Garrett and Jessica Gee — up to $8,000 per sponsored post
Garrett Gee, Jessica Gee, and their three children are social media influencers who are not like your average travel vloggers. This family decided one day in 2015 to sell all of their belongings, travel the world, and document the whole thing. They decided to call their vlog TheBucketListFamily.
Their Instagram account has accumulated over 2.6 million followers and has over 1.4 million subscribers on their YouTube channel. The family recently settled in Hawaii after traveling for three years and has an online television series called Traveling Home. What a life!
Danielle Bernstein — $20,000 per sponsored post
Danielle Bernstein was one of the first influencers in the industry when she launched her blog in 2010. When she was a sophomore in college, Bernstein launched her blog WeWoreWhat, which featured fashion advice. She eventually grew her blog into an online empire.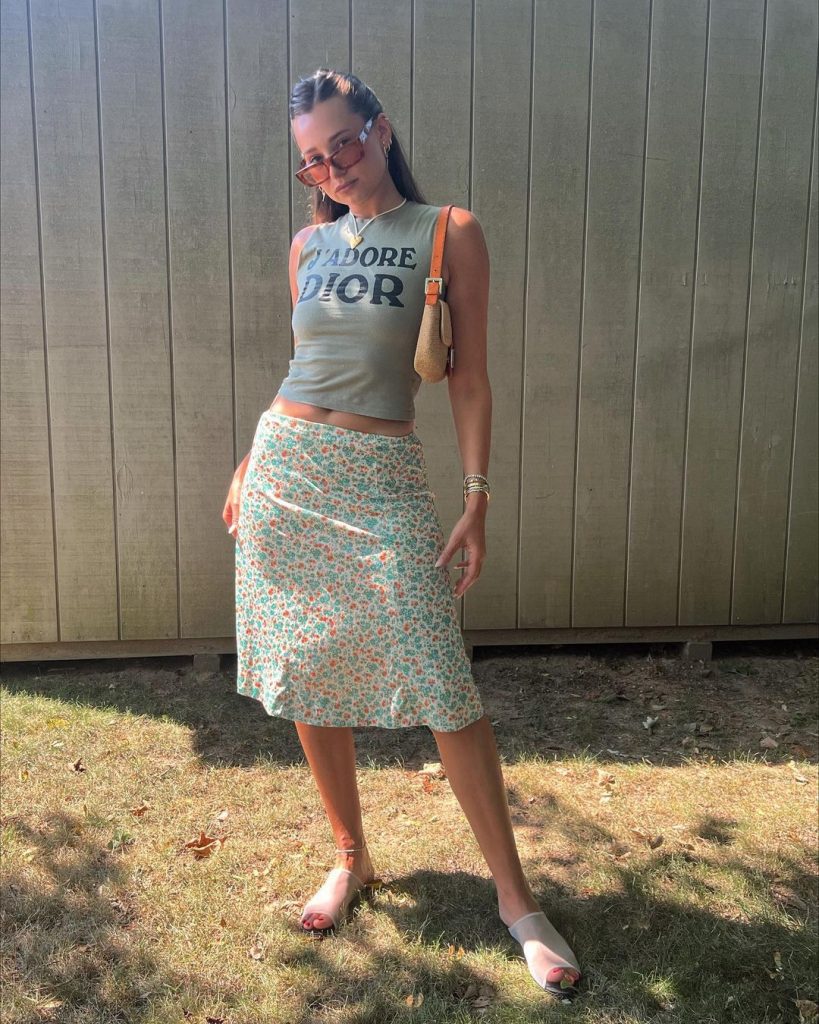 Her Instagram account, which shares the same name as her blog, has 2.9 million followers — and counting. Bernstein was named one of the top influencers by Forbes magazine in 2017 and featured on the "30 Under 30: Art and Style" list.
Nash Grier — up to $13,000 per sponsored post
Nash Grier first became famous in 2013 for posting videos on Vine and quickly became the second most-followed person on the app. He has worked with other old Viners, such as Shawn Mendes and Cameron Dallas. Grier now has 12.5 million followers on Instagram.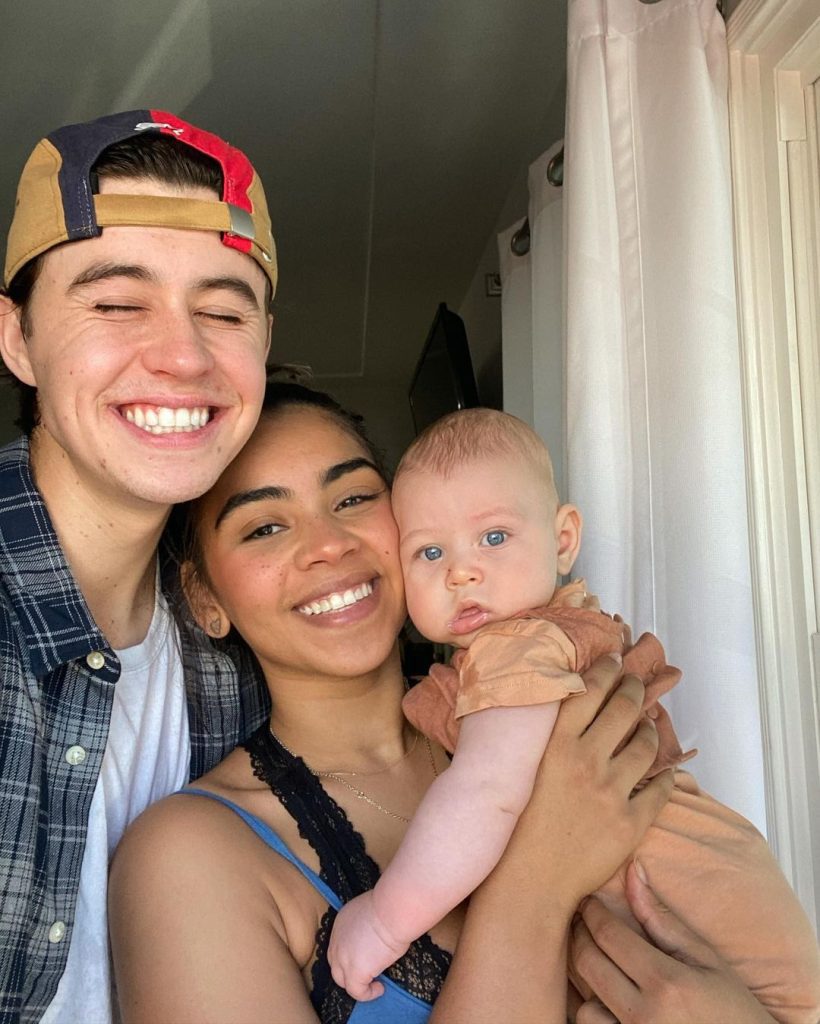 Grier also has a YouTube channel where he posts lifestyle-type vlogs with his fiancée, Taylor, who he has been with since 2015. Together, the two of them run their family vlog, which has 4.59 million subscribers. The couple has recently welcomed their second child.
Dude Perfect — up to $16,000 per sponsored post
Dude Perfect is a comedy group that consists of twins Cory and Coby Cotton, Tyler Toney, Cody Jones, and Garrett Hilbert, who began posting in 2009. They most often post videos of them performing various trick shots and stunts; their focus is primarily on sports and comedy entertainment. They often post videos where they compete against one another.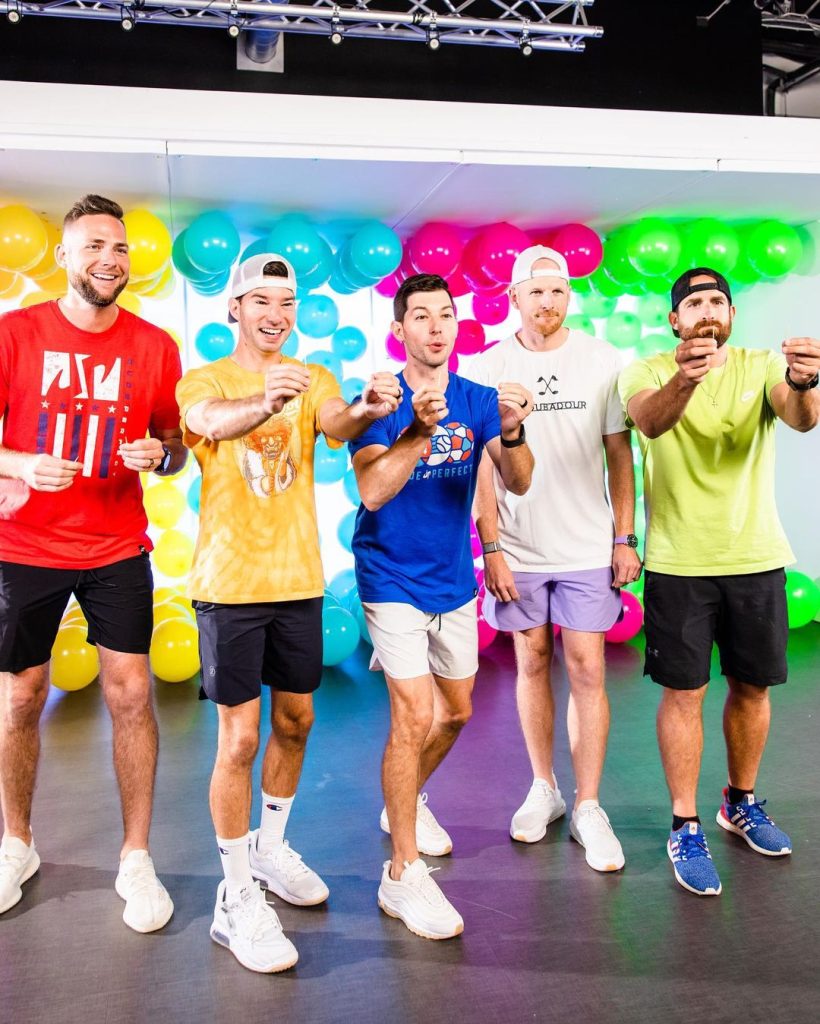 Their YouTube channel is the second most subscribed sports channel, having over 57 million subscribers. They have collaborated with many sports professionals, such as Aaron Rodgers, as well as the United States Olympic team. The group has even gone on several live tours. They are easily one of the highest-paid YouTube channels.
Julie Sarinana — Up to $150,000 per sponsored post
Julie Sarinana looks to social media as a place to share, use her voice, be positive, and inspire others. Sarinana hopes to leave a footprint of positivity behind and share her Mexican culture with others. Sarinana started her social media career in 2009 with her lifestyle blog, SincerlyJules.com.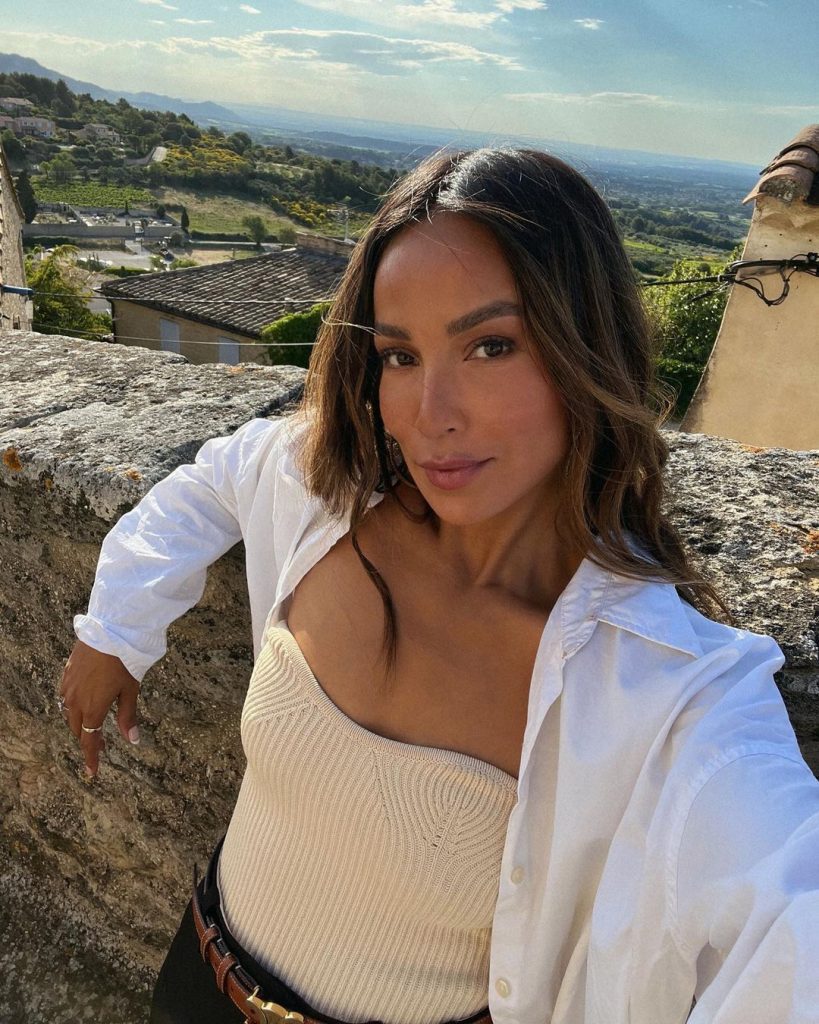 She soon evolved from fashion blogger to model, designer, and internet celebrity. She now has 6.9 million followers on Instagram, which shares the same name as her blog, making her the second most followed lifestyle Instagrammer in 2021. She has also recently launched her activewear brand Bandier.
Dan Middleton (DanTDM) — up to $9,000 per sponsored post
Dan Middleton, who went by DanTDM, is most famous for his gaming videos and video commentaries on YouTube. His most famous videos covered games like Minecraft, Roblox, and Pokémon. Middleton's channel has been listed as one of the top YouTube channels in the United Kingdom.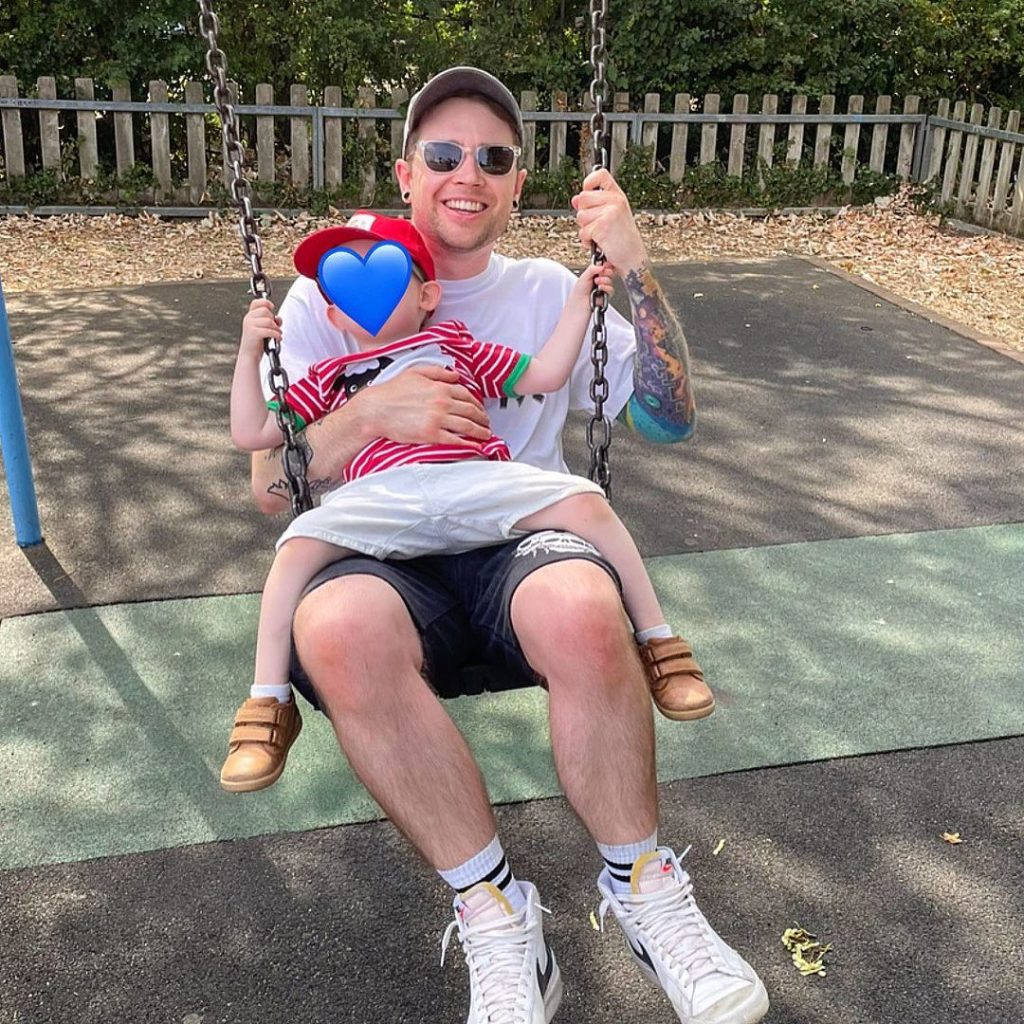 Middleton began his YouTube career in 2012 and has posted over 3,500 videos to his channel. Middleton has 26.2 million YouTube subscribers and over 18.6 billion views across his channel. Forbes named Middleton the highest-paid YouTube star, earning $16.5 million, in 2017.
Aimee Song — $9,000 per sponsored post
Aimee Song started blogging while a student of Interior Architecture at her school in San Francisco in 2008. Song's blog was called Song of Style, where she shared fashion advice and collaborated with various brands, such as Fior, Revolve, and Giorgio Armani Beauty.
Song eventually launched her jewelry line, named after her blog, as well as an apparel collection called Two Songs. Song's first book, titled Capture Your Style, became a New York Times Bestseller. In 2016 she made it onto Forbes' "30 Under 30" list and still serves as an inspiration to the fashion community.
Miranda Sings (Colleen Ballinger) — $14,000 per sponsored post
Miranda Sings is a fictional character that Colleen Ballinger created, which she debuted on YouTube in 2008. Therefore, Miranda Sings is one of the longest YouTube and Internet personalities around. The Miranda Sings channel has managed to accumulate over 10 million subscribers and 2 billion views.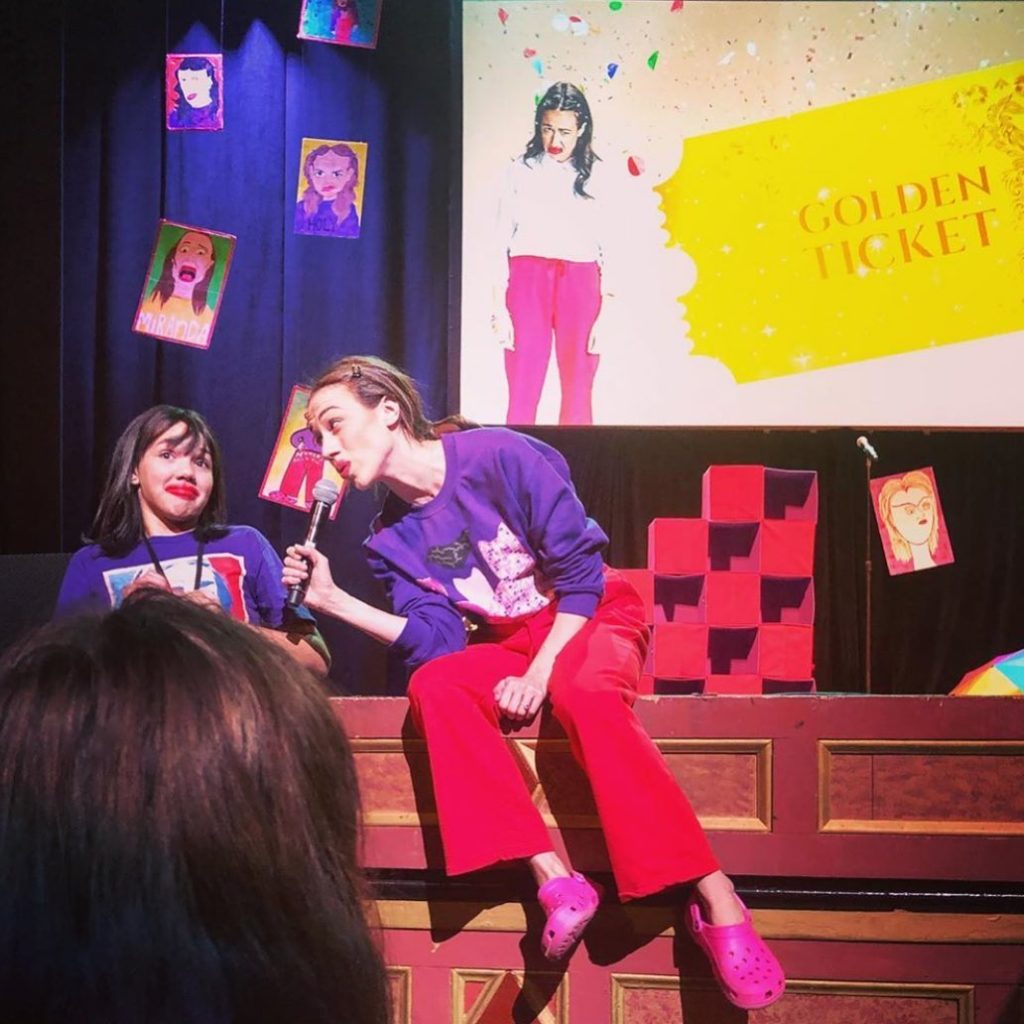 Colleen Ballinger herself has 8.8 million followers on TikTok and 7.7 million followers on Instagram. She has portrayed Miranda in various television shows, tours, and skits. Ballinger has also published a bestselling novel. Forbes named Miranda Sings as one of the top comedian influencers in 2017.
Dixie D'Amelio — $99,800 per sponsored post
Dixie D'Amelio is the older sister of Charlie D'Amelio, another social media influencer (this is one lucky family). She also found her success through TikTok, just as her sister did. She currently boasts 55 million followers and over 3.2 billion likes on TikTok.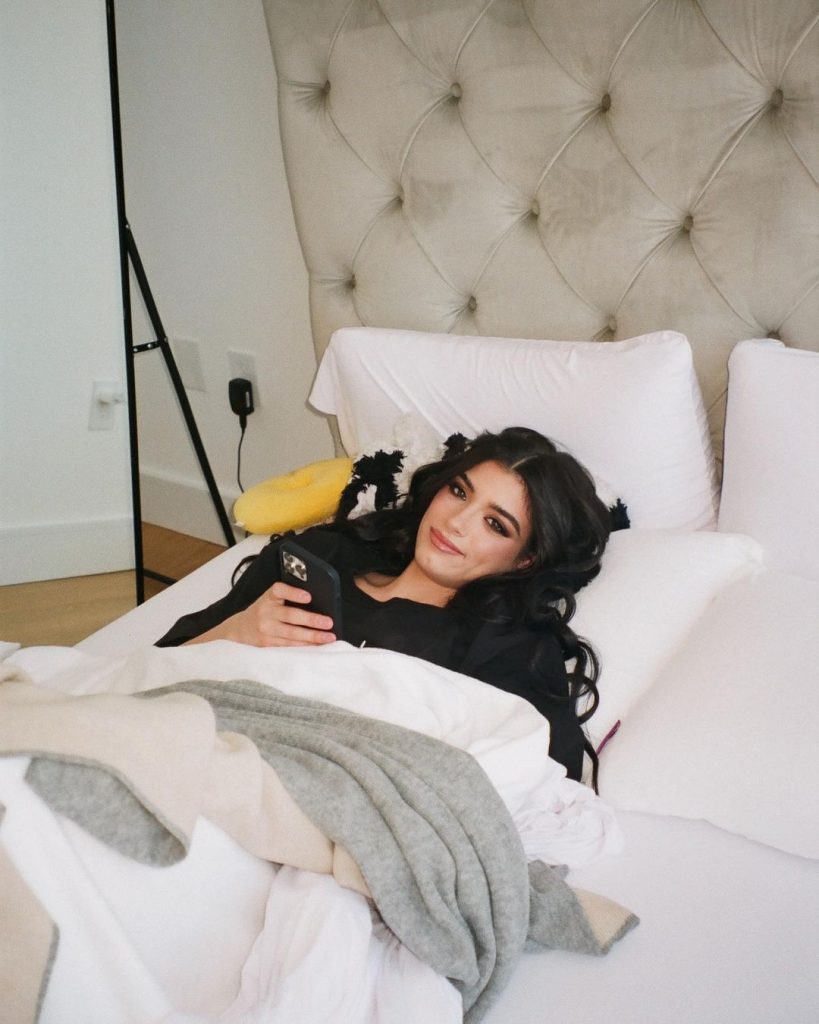 D'Amelio recently broke into the music scene and signed a record deal with HitCo Entertainment in 2020. Her first single, "Be Happy," achieved over 86.1 million streams on Spotify. The D'Amelio sisters also work together on their podcast 2 Chix. D'Amelio will be one of the opening acts for Big Time Rush on their Forever Tour.
Ryan's World (Ryan ToyReview) — up to $15,000 per sponsored post
Ryan may be the youngest influencer on this list, but that does not mean we should doubt his talents and abilities. Ryan, known as Ryan ToysReview on YouTube, has been posting videos since he was four. Ryan, or rather his parents, posted videos of him playing with and reviewing toys for other kids his age.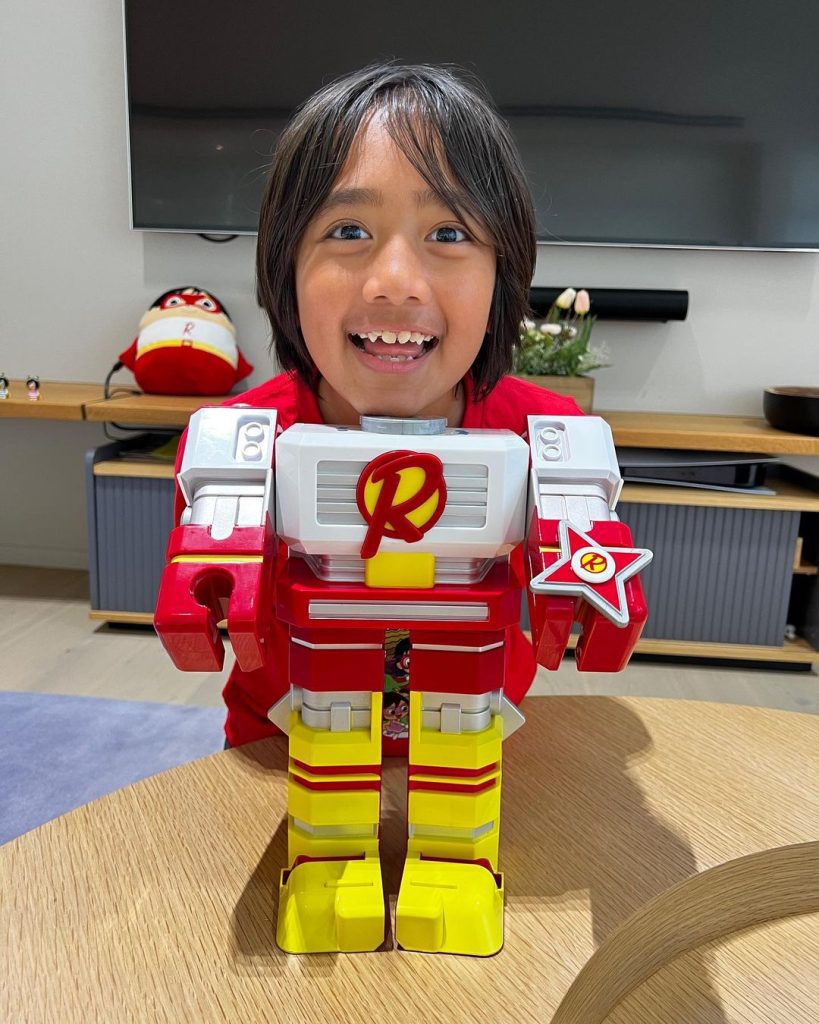 Ryan's success skyrocketed, and his videos often heavily influenced the toy industry, as many children watch Ryan's videos. His account, which his mother and father help him run, has earned over 32.8 million subscribers and 51.56 billion views. Forbes estimates that in 2018 and 2019, Ryan was the highest-paid YouTuber.