44 Celebs Who Have No Desire To Keep Up With The Kardashians
By Isabel K March 8, 2022
---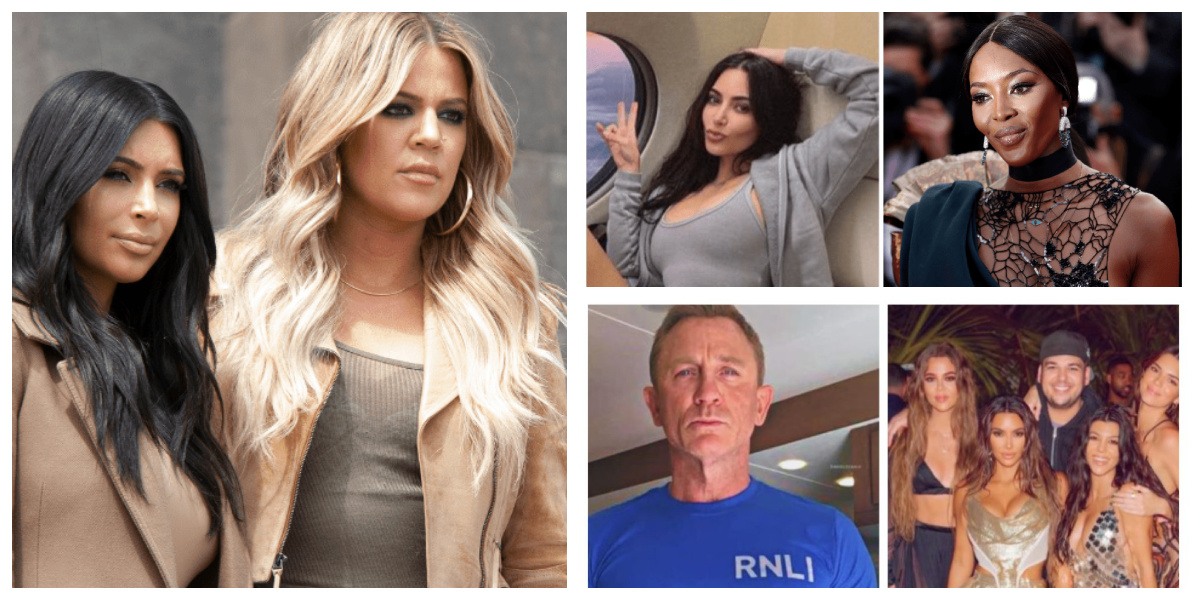 Becoming one of the most famous families of the 2000s is not an easy task to accomplish. Since the premiere of Keeping up with the Kardashians on E! Network in December 2007, fans have seen this family go through everything from breakups to weddings and sibling rivalries. The amount of wealth and influence that the Kardashian family has accomplished in the last decade is outstanding, considering most people think they have no talent other than showcasing their lives for the world to see. It might be their lavish lifestyle, obnoxious attitude, or their negative effect on young girls' self-esteem and confidence, but the Kardashians put most people off- celebrities included. Many celebrities don't like the Kardashians, from Pink to Barbara Walters and even Anna Wintour herself. Read on to find out more stars who can't stand this famous family.
1. Rebel Wilson
With all the drama the Kardashian family is known for, we can't blame you for forgetting that they once had a feud with Pitch Perfect star Rebel Wilson. Rebel revealed that she had declined the chance to present an award at the VMAs with Kendall and Kylie Jenner.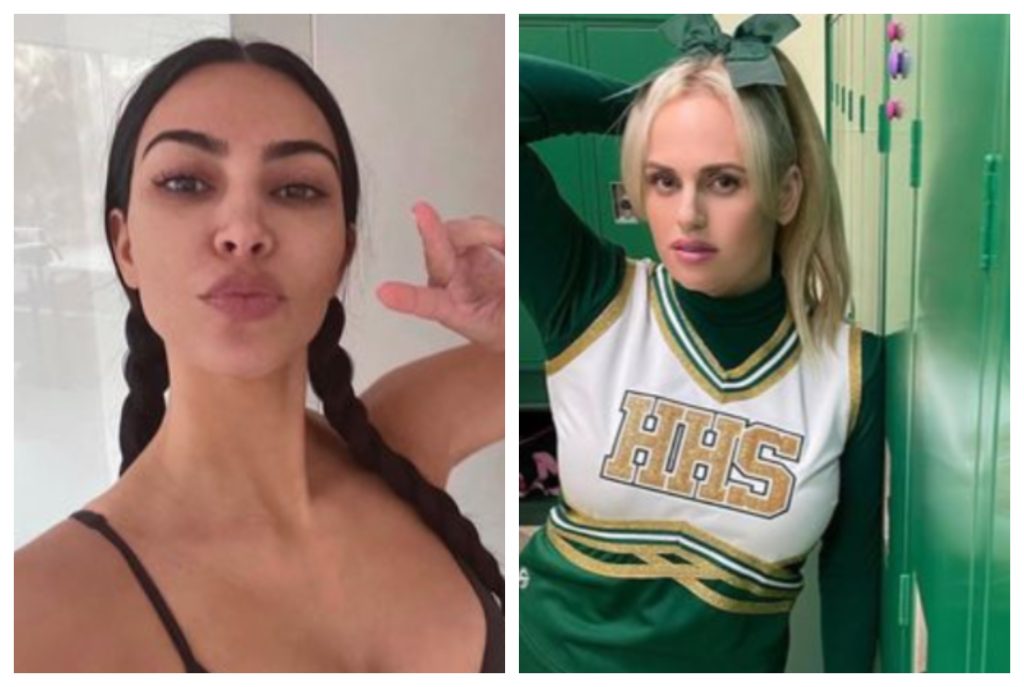 Why? In a statement, she said, "It's not that you hate any of them individually, but it's just that everything they stand for is against everything I stand for. And they're not famous for talent." In the same year, she went on to say later on Twitter that she was 'over' the feud with the Kardashian clan and even sent flowers.
2. Jonah Hill
Famous actor Jonah Hill, in an interview, also shared his dislike for the Kardashian family, and it wasn't pretty. Talking about the success of the Keeping Up With The Kardashians show, he found it disgusting that this famous family got better ratings while other better-scripted shows like Mad Men weren't getting the same TV ratings despite being a good show.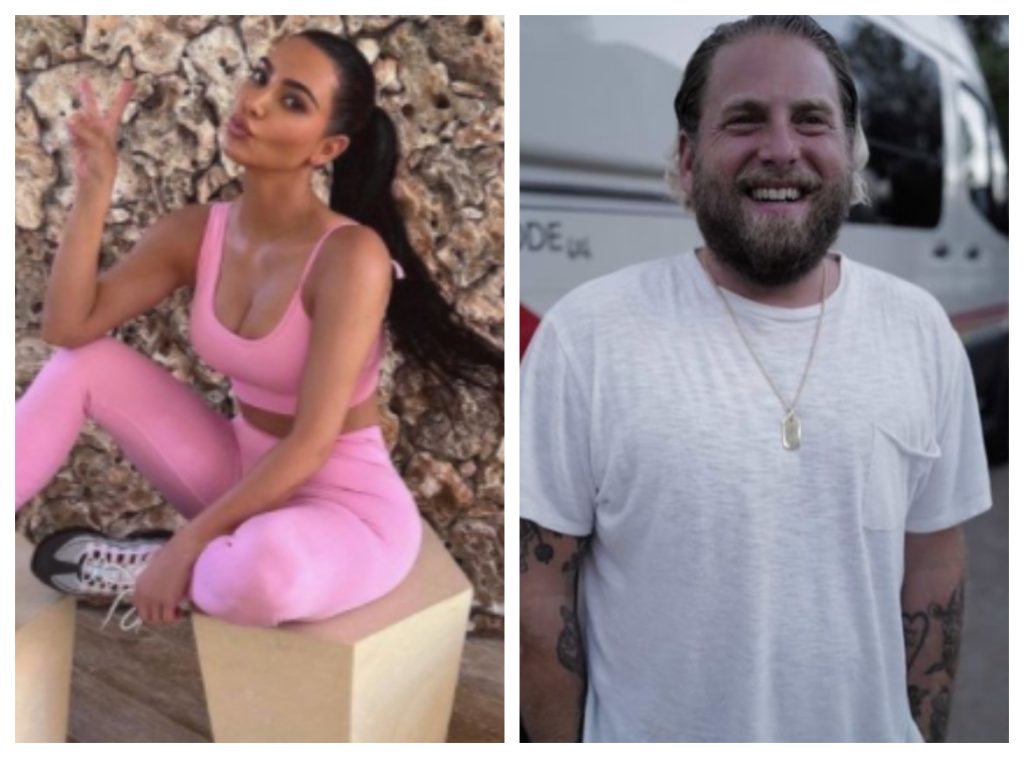 Despite his feelings about the reality show on E! Network, Jonah Hill said he still watches reality TV but only to make fun of it, of course. Even though he doesn't like what they represent for the entertainment industry, he can't stop himself from watching like everyone else. A guilty pleasure, maybe?
3. Sinead O'Connor
2015 was the year the Kardashians got into drama with almost everyone. Sinead O'Connor, the Irish singer-songwriter, came after Rolling Stone magazine for featuring Kim Kardashian on their front cover. This privilege is mainly reserved for upcoming artists and legends of the music industry.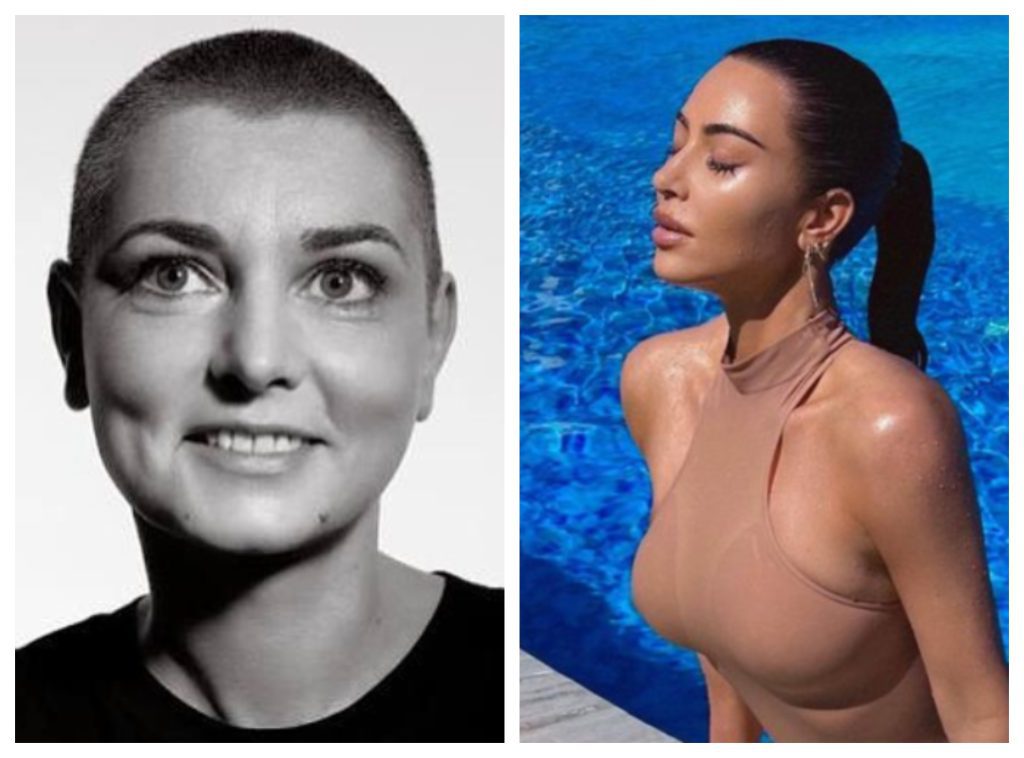 The singer also went on to call for a boycott of Rolling Stone using the hashtag #BoycottRollingStone. On her Facebook post, Sinead wrote, "Music has officially died. Who knew it would be Rolling Stone that murdered it? Simon Cowell and Louis Walsh can no longer be expected to take all the blame. Bob Dylan must be f**king horrified."
4. Naomi Campbell
Many rumors went around Hollywood of a feud between reality TV star Kim Kardashian and Supermodel Naomi Campbell in past years. Kim would later clarify that Naomi was one of her fashion muses that inspired most of her beautiful looks over the years.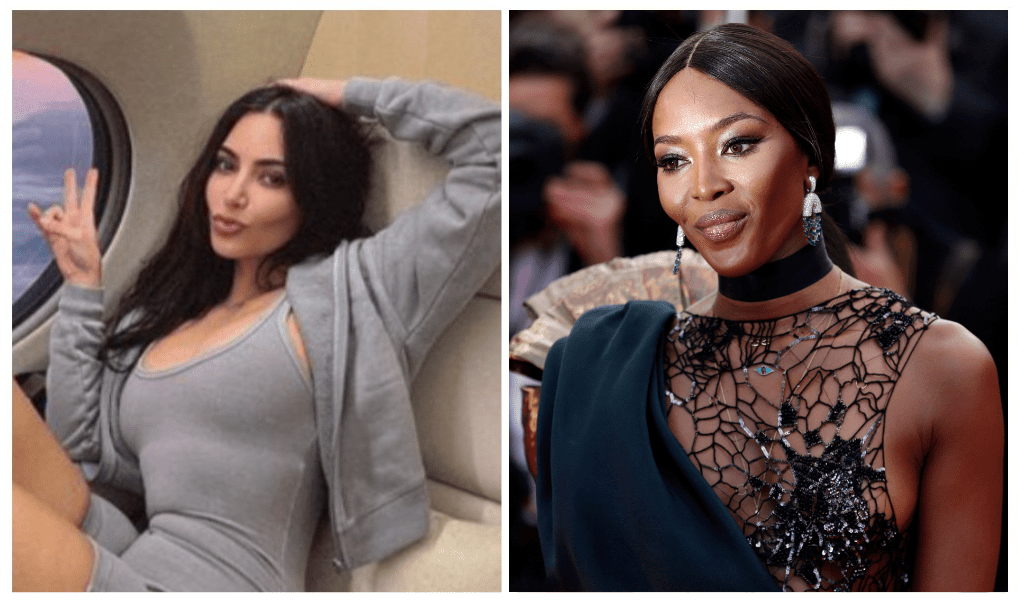 Fast forward to a Vogue Shoot in 2022, where fans accused Kim of attempting to look 'darker than usual.' Naomi Campbell seemingly agreed with fans when she liked a detailed post about the 'blackfishing' accusations against Kim Kardashian. She also double-tapped on a call-out post on Instagram about how similar her photo shoot was to the iconic photographs of black women – including Naomi.
5. Blac Chyna
The Kardashians and Blac Chyna have a long history. Chyna dated rapper Tyga before he left her with their son to be in a relationship with Kylie Jenner. Years later, Chyna would enter into a relationship, marry and have a daughter with Rob Kardashian. Some fans speculate that she did this on purpose to take revenge on Kylie Jenner.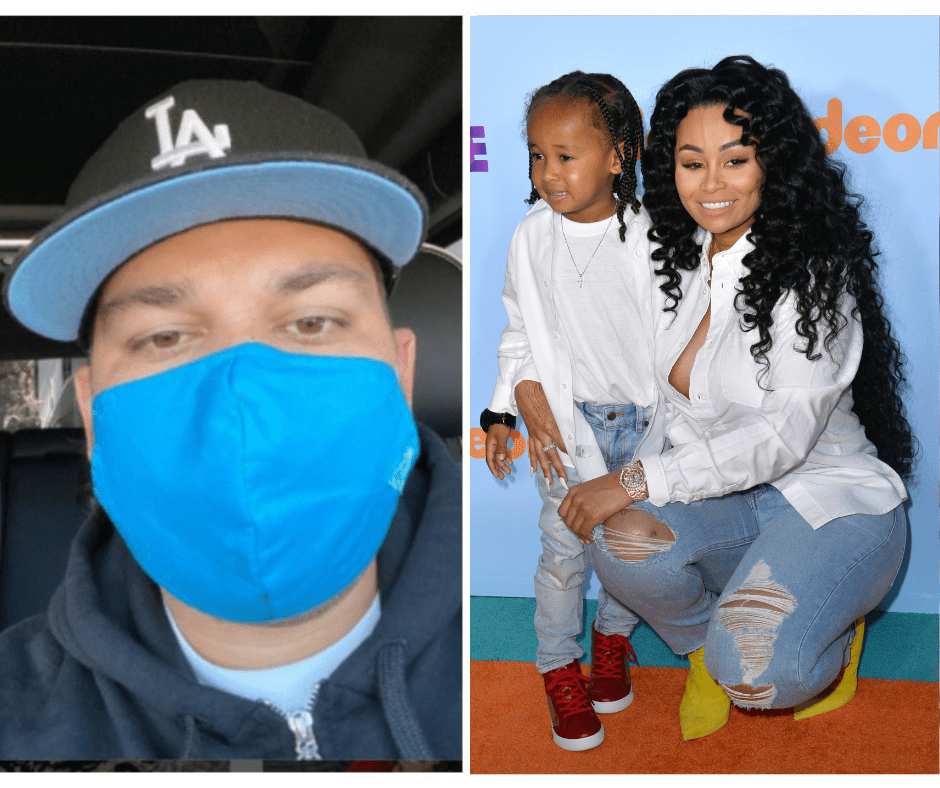 Chyna and Rob would later end their relationship on bad terms with an online argument leading to Rob getting banned from Instagram for sharing revenge p*rn. Dramatic right? Although there is still some bad blood between Chyna and the family, she reached a new custody agreement with Rob over their daughter Dream.
6. Miley Cyrus
American Singer, Miley Cyrus, has gone through her fair share of controversy and feuds with other celebrities. A few years ago, a nude photo of Kim Kardashian didn't rub Miley the right way, and she didn't keep quiet about it. Miley would later share her own risque images on Instagram.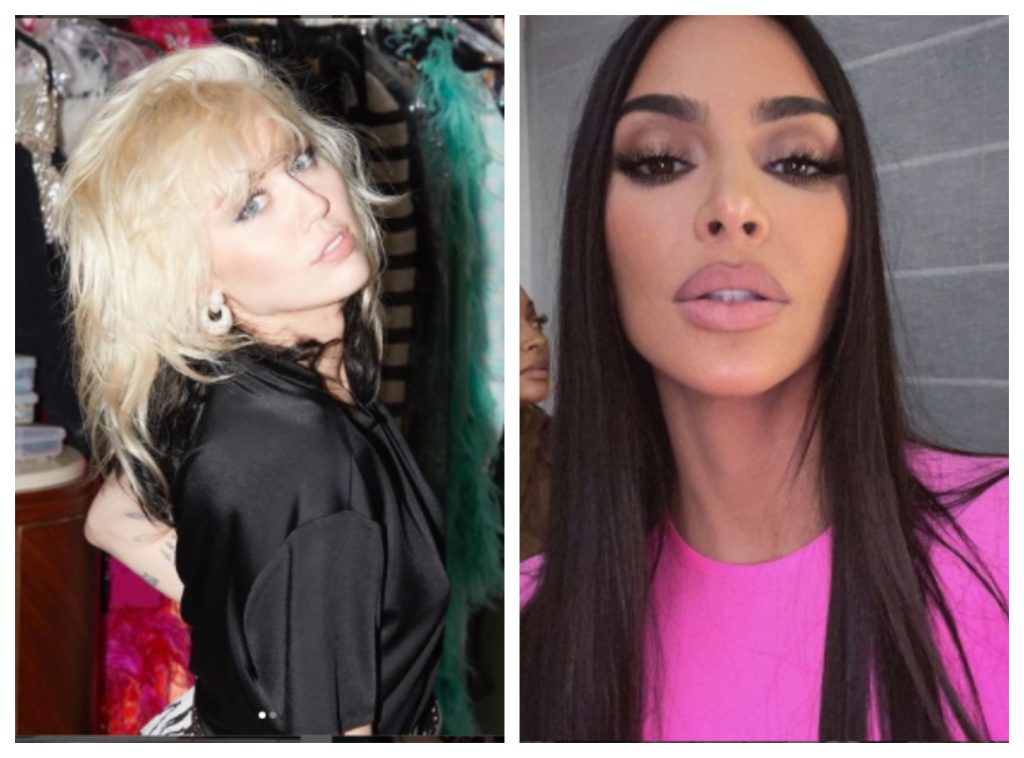 In 2022, during their SNL promotion, Miley serenaded SNL actor Pete Davidson who is currently dating Kim Kardashian. Most people didn't pay that much attention to this until it was revealed by a Miley fan account that Kim no longer followed Miley Cyrus. Miley still follows Kim, so maybe this feud is all for publicity somehow?
7. Sarah Michelle Gellar
The Buffy the Vampire Slayer actress didn't mince her words when she slammed Kim Kardashian and then beau Kanye West for gracing the cover of Vogue. Sarah would take to social media to declare she was canceling her subscription to the magazine over the decision to put the reality TV star on the cover.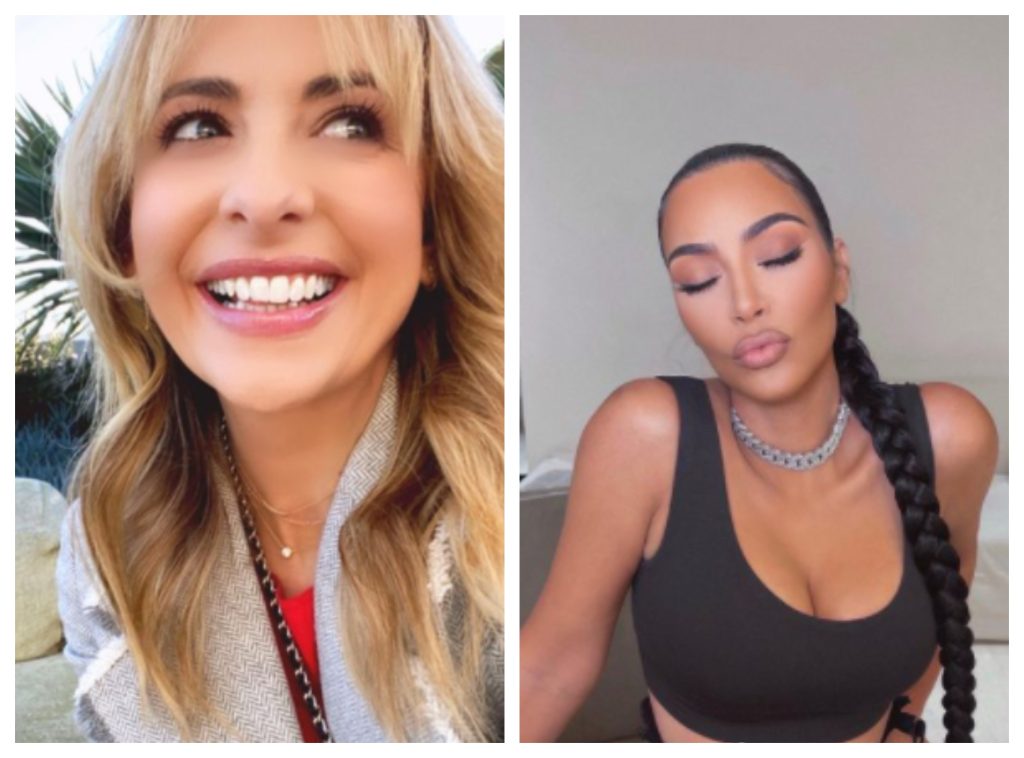 Kim and Kanye's cover was sure to cause shockwaves in the fashion industry because Anna Wintour had claimed that the Keeping Up with the Kardashians' star would only appear in the magazine cover over her dead body. Kim seemed to ignite the feud when she wrote a list of her haters and lovers during Valentine 2018. One of the names was Sarah Michelle Gellar.
8. Pink
Another singer-songwriter who had a feud with the Kardashians is Pink. Pink is known for her pop-rock hits and rock-influenced anthems that dominated the 2010s. After Kim's nude selfie broke the internet, everyone had an opinion, including Pink, who decided to address her in a tweet directly.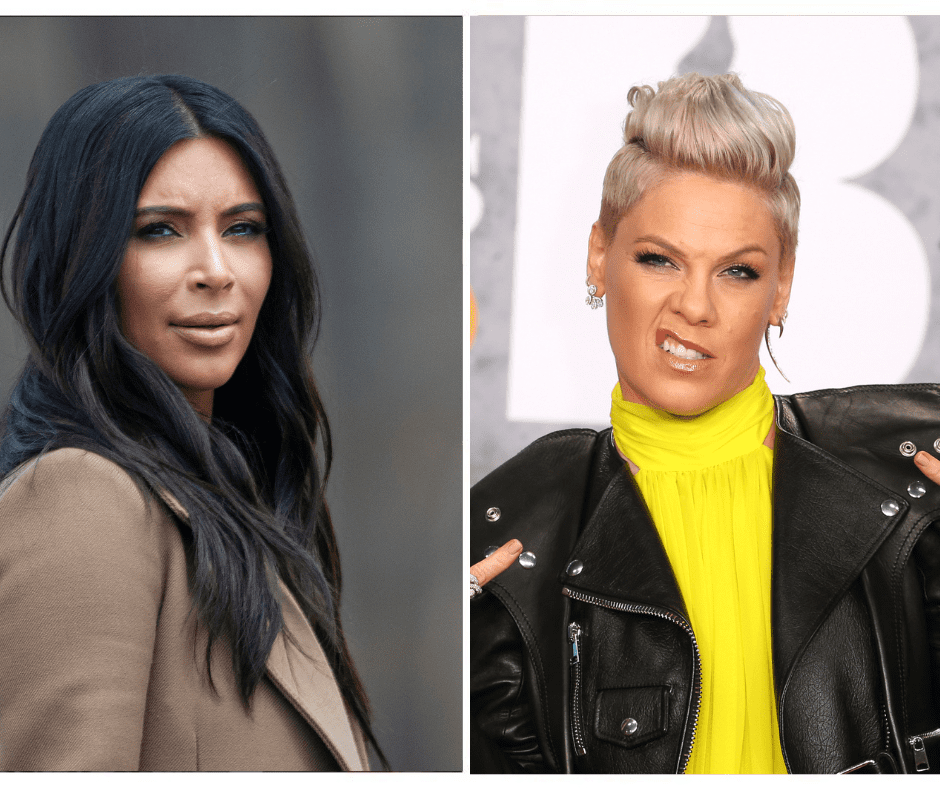 She wrote, "Shout out to all of the women, across the world, using their brains, their strength, their work ethic, their talent, their 'magic' that they were born with." She encouraged women that they didn't need the kind of attention that comes with using their bodies and sex. Pink ignited rumors of their feud after slamming the reality tv star for utilizing her body to become famous.
9. Shailene Woodley
In 2015, another Kardashian family member got some heat from actress Shailene Woodley. Maybe she didn't mean to sound rude but saying you have no idea who Kylie Jenner is with the popularity of Keeping Up with the Kardashian can come off as a diss.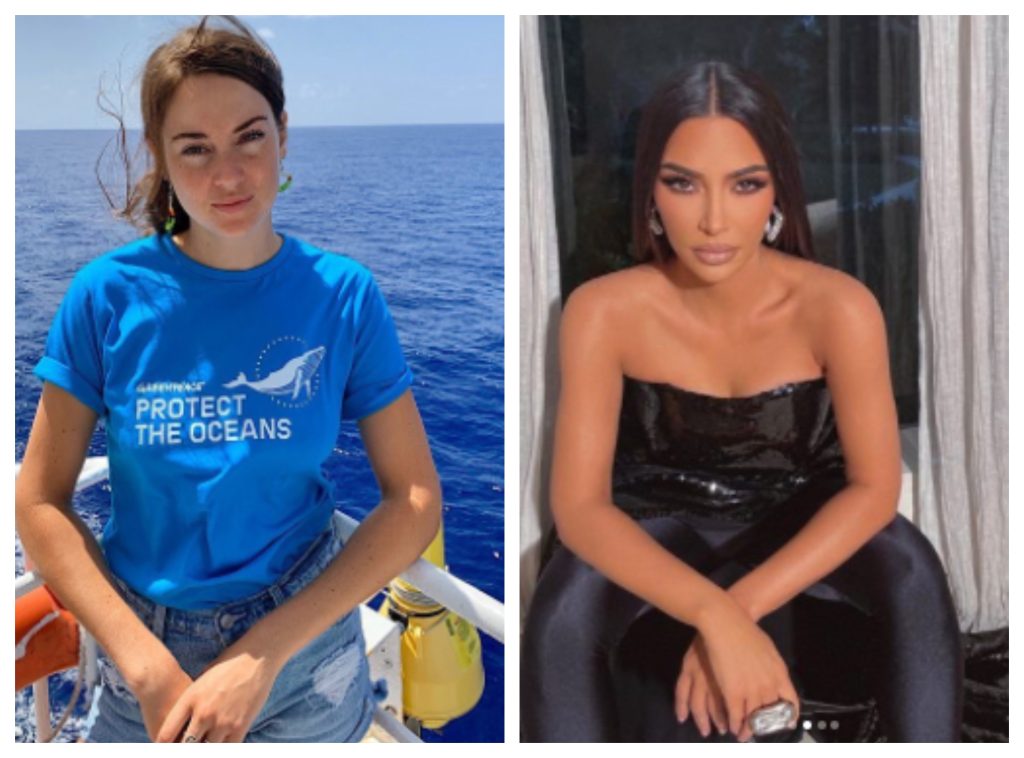 While promoting their new movie Insurgent, Shailene and co-star Theo James were asked about their fan's favorite stars during a pop quiz interview. When asked if she knew Kylie, Shailene answered, "I have no idea who that is. I'm sorry". It is clear she isn't a die-hard fan of the reality show.
10. Adrienne Bailon
Adrienne has a long history with the Kardashian clan and has dated Rob Kardashian, even appearing alongside him in the reality show Keeping Up with the Kardashians. Rob later admitted to cheating on Adrienne which led to their short-lived relationship.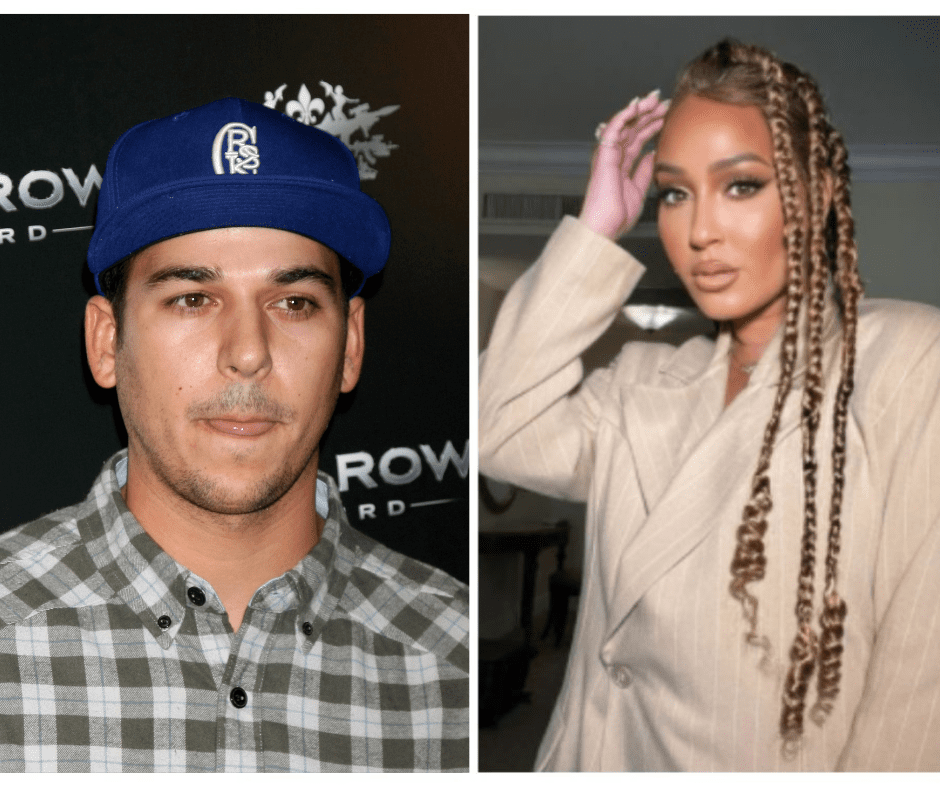 In an interview with Latina magazine, Adrienne revealed that having the Kardashian name attached to her didn't help her personal life or career. Kim and Khloe clapped back at Adrienne for blaming Rob for her hurting career. They seemed to have ended the drama because North was obsessed with the Cheetah girls actress, and Kim wrote on her Instagram story, "Should I break the news to North that this could have been her auntie?!." Adrienne replied with LOL at the aunt reference. So maybe things are good now?
11. Barbara Walters
The Kardashians' famous interview with Barbara Walters will go down in TV history. Back in 2011, Walters hosted The Keeping Up with the Kardashians family during a special episode where she said, "You are all often described as famous for being famous. You don't really act; you don't sing; you don't dance. You don't have any – forgive me – any talent."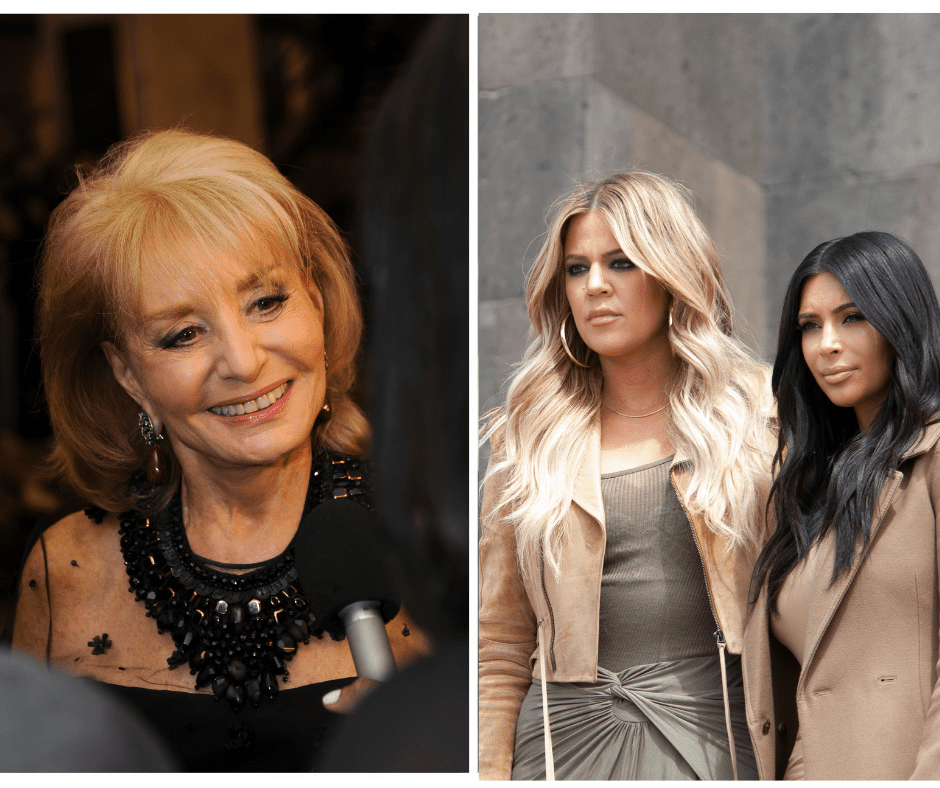 Barbara Walters is known for her top 10 lists, and in 2011, the Kardashians were on this list. Their popularity has been growing since the premiere of Keeping up with the Kardashians in 2007. Khloe replied that they are still entertaining people even without 'any talent,' as she claimed. The legendary moment went viral on Vine.
12. Janice Dickinson
In 2016, Supermodel Janice Dickinson came swinging at the Kardashians, specifically Kylie and Kendall Jenner. Former America's Next Top Model judge had a few words about the family's place in fashion and modeling. This was when Kendall Jenner was getting high fashion modeling jobs and deals worldwide.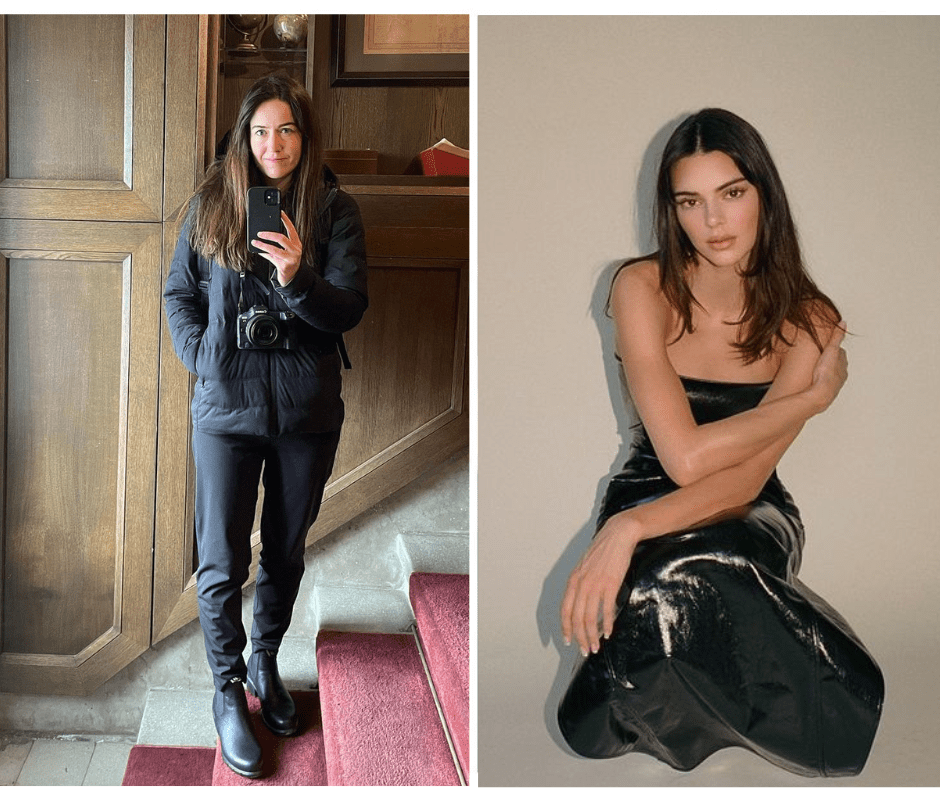 She said Kendall was a lovely person but not a supermodel. Adding, "Give me a break. You think that's a supermodel? That is not a supermodel". Kendall would later clap back to her haters and defend her model title. Janice also said Kim making the cover of Vogue made her want to vomit. There's no doubt concerning how she feels about the family.
13. Lindsay Lohan
The feud between actress Lindsay Lohan and Kim Kardashian began with an Instagram post. Kim decided to pose for a photoshoot with cornrows and posted it on Instagram. Lindsay commented, "I am confused," to which Kim replied, "you know what's confusing…your sudden foreign accent."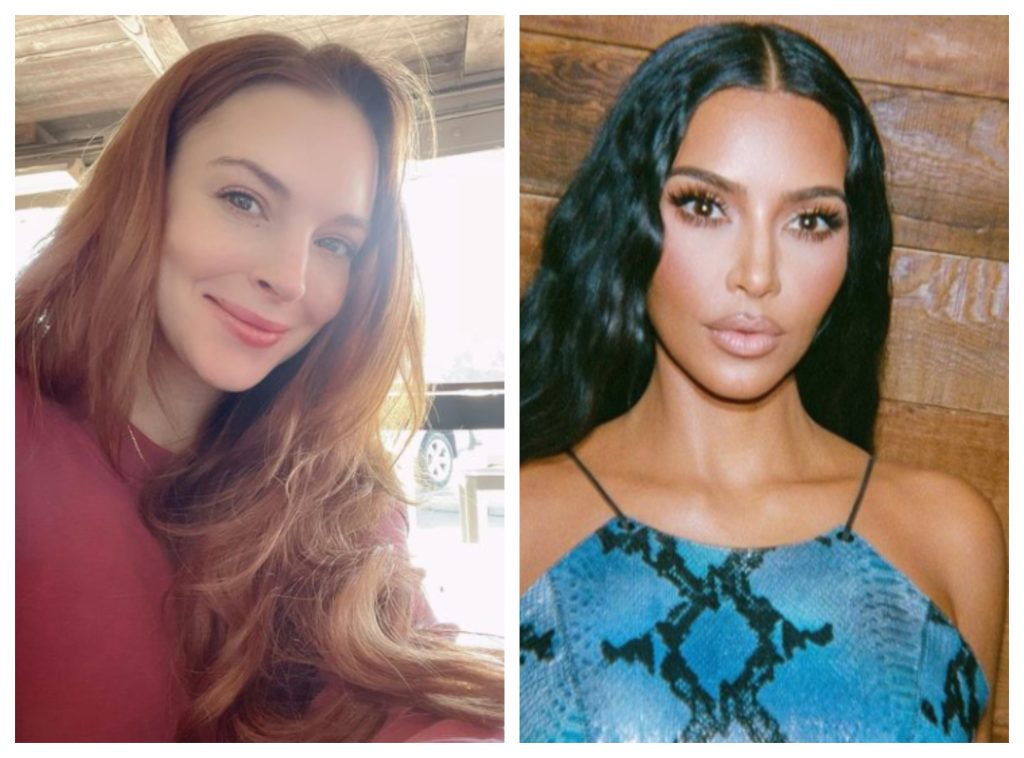 Lindsay addressed the drama while insisting that she wasn't mean to Kim Kardashian. She said as actors, it's easy to pick up different accents along the way. During a chat with Andy Cohen, Lindsay noted that all is well, and she is even friends with the entire family.
14. Taylor Swift
The feud between pop star Taylor Swift and Kim Kardashian dates back to 2009 VMA when Kanye West interrupted Swift during her acceptance speech. When Kanye dropped his song in 2016 referring to Taylor as a 'b**ch,' the feud was back in the news. Kim backed her husband by posting a video clip showing that Kanye had called Taylor Swift about the song.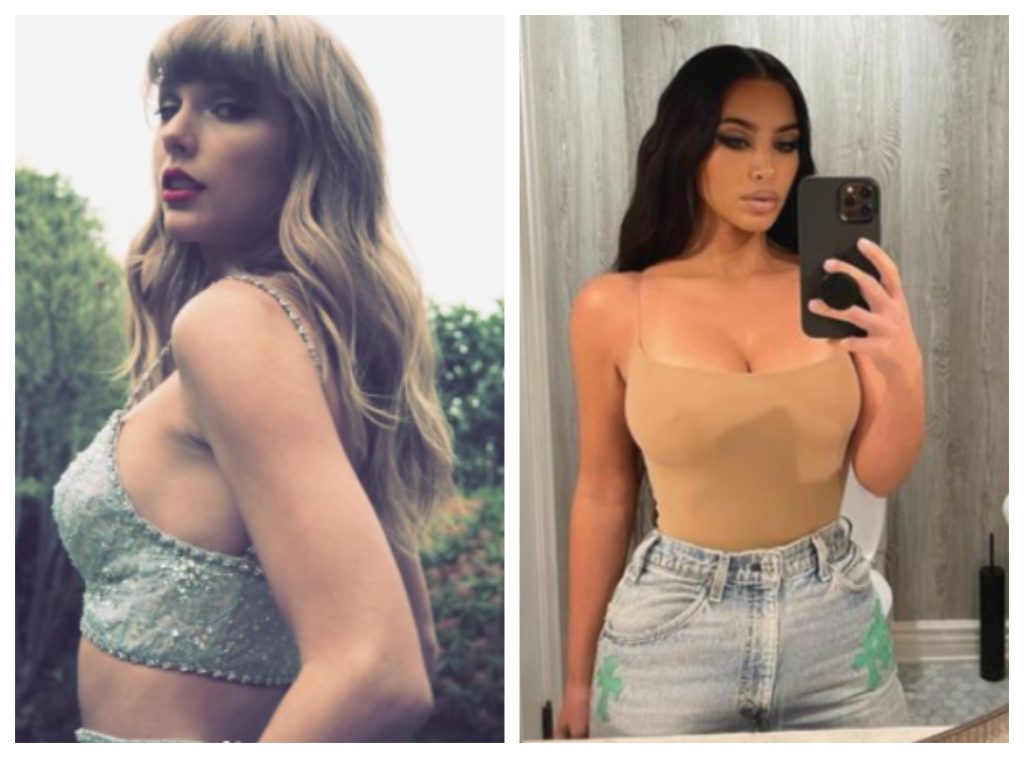 In the call, Taylor seemed to agree with Kanye about the lyrics, which turned fans against her at the time. West didn't mention the infamous lyric when the unedited call was leaked in 2020. Swift responded on Instagram, saying that she was telling the truth, which gained more support from her fans. Fans can only speculate that the feud might end after Kim finalizes her divorce with Kanye West.
15. Fabio
Some members of the fashion world seem to have a negative opinion about the Kardashian family, including male model Fabio. Fabio Lanzoni is a famous model who has appeared on multiple novel covers and even had a cameo in the movie Zoolander. During an interview, Fabio called Kim Kardashian' trash'. He said their wealth doesn't matter because they don't have class.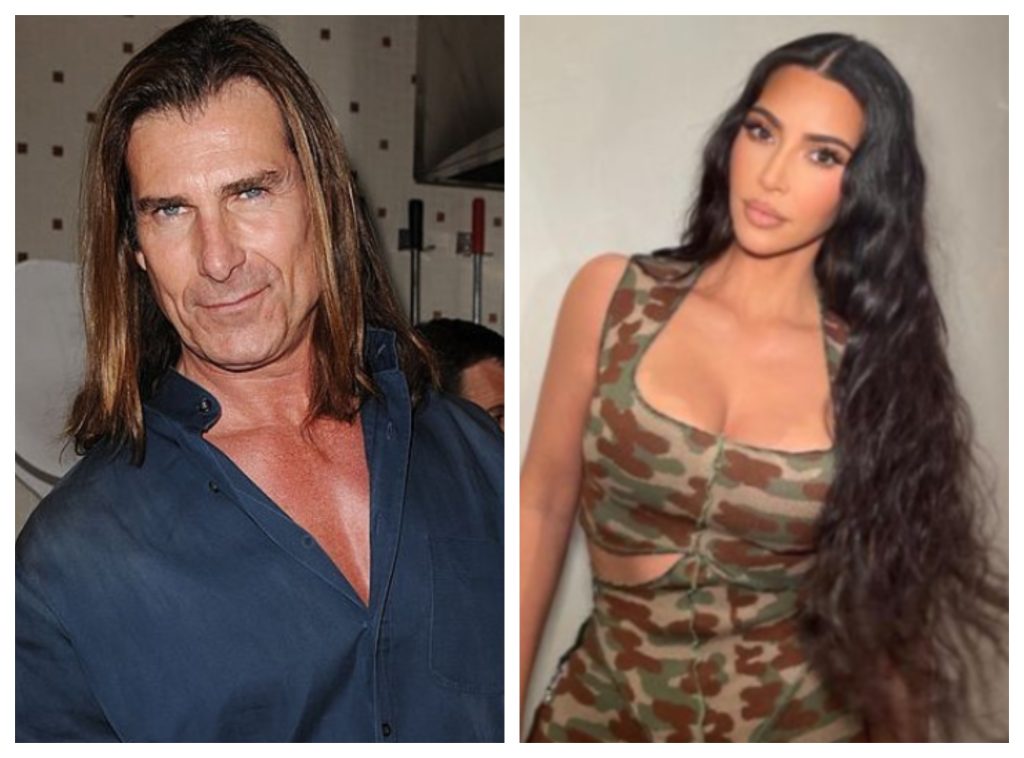 He also threw some shade at the other members of the Kardashian family. Fabio lashed out over the drama surrounding Lamar Odom's near-death incident at a brothel. He said that it shows the family will do anything for TV and only care about money, media, and being on camera. He wasn't holding anything back.
16. Jordyn Woods
Jordyn Woods was a long-time best friend to Kylie Jenner. They spent time together, and she even appeared on Kylie's reality spinoff- Life with Kylie. Jordyn was later spotted making out with Tristan Thompson- Khloe's then-boyfriend. Kylie and Jordyn's friendship fizzled out following the scandal, and they spent less time together.
Her friendship with Kylie ended when the family turned against Jordyn and blasted her on social media. Kylie chose her family, and Jordyn would later speak out on The Red Table Talk with Jada Pinket Smith on what happened. Jordyn hasn't been spotted with the family since. As of 2022, Jordyn and Kylie still do not follow each other on Instagram.
17. Bette Midler
Bette Midler is an American actress, singer, and comedian. When Kim's infamous nude selfie hit the internet, Bette decided that she had seen enough of Kim Kardashian's nude selfies if her tweet was anything to go by. She wrote:" If Kim wants us to see a part of her we've never seen, she's going to have to swallow the camera."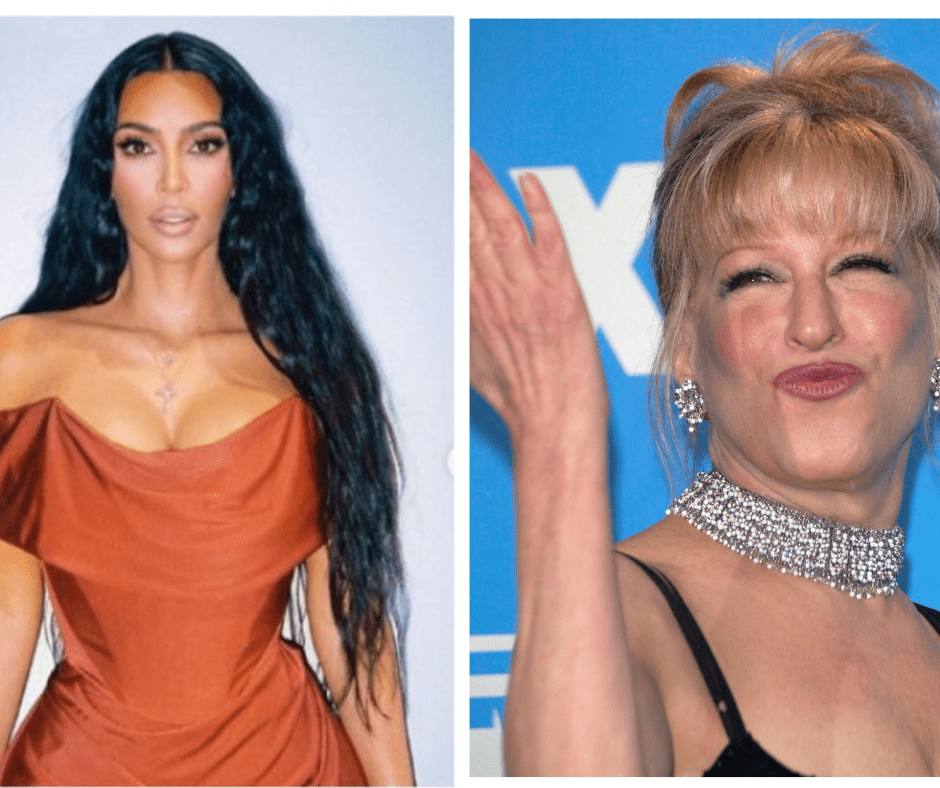 Kim didn't take this lying down. She replied to Midler on Twitter, saying, "Hey, I know it's past your bedtime, but if you're still up and reading this send nudes #justkidding." She also called Midler a fake friend who had once sent her a gift. After this, we doubt they will be having dinner together anytime soon.
18. Sharon Osbourne
During an interview with the Telegraph, Sharon Osbourne fired some shots at Kim Kardashian about her perceived fake feminism. She also doesn't like Kris Jenner and said that Kris tried to take everyone's man after the passing of Robert Kardashian.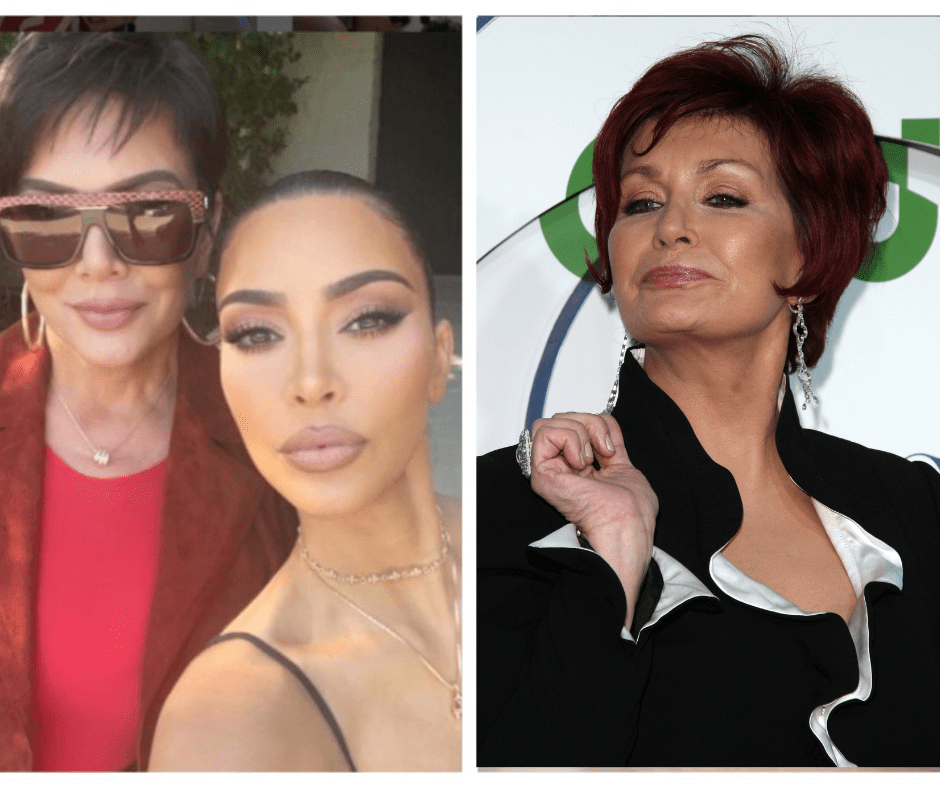 Sharon also said, "Those girls live off their bodies, half of LA has been through them, and everything they do from the sex tape to the see-through plastic dresses and the gym wear is about sex, not female progress. "In response to Sharon, Kim says she never posted the photo in the name of feminism.
19. Chloe Grace Moretz
The actress Chloe Grace Moretz got into a feud with the Kardashians in March 2016 after her internet-breaking nude Instagram selfie. Moretz wasn't happy to see it and wrote, "I hope you realize how important setting goals are for young women, teaching them we have so much more to offer than our bodies."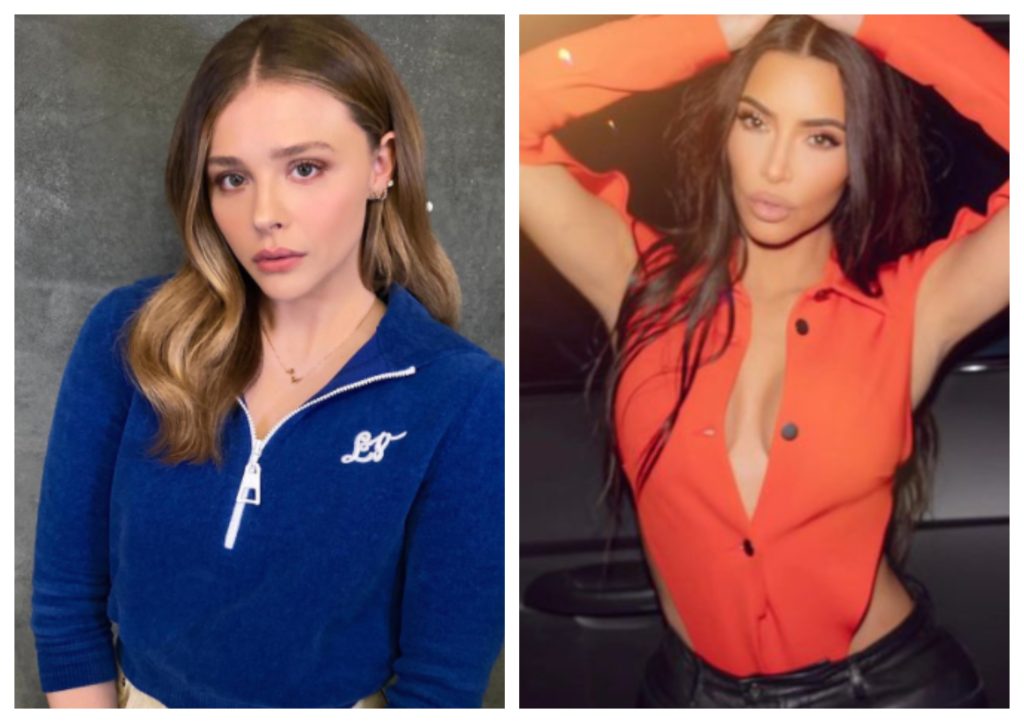 Kim responded by mocking her, "Let's welcome Moretz to Twitter since no one knows who she is." Months later, Chloe said she regretted giving the Kardashians the attention, and maybe being the most opinionated doesn't have the most impact. She put the drama to rest, saying that she was tired of being asked about the issue.
20. Piers Morgan
Piers Morgan is a British journalist who has been in hot water for his comments about different women, including Kim Kardashian, who he penned an open letter to in October 2016. Morgan wrote that the reality TV star had changed since the first time they met, and she was now bombarding the world with regular naked selfies.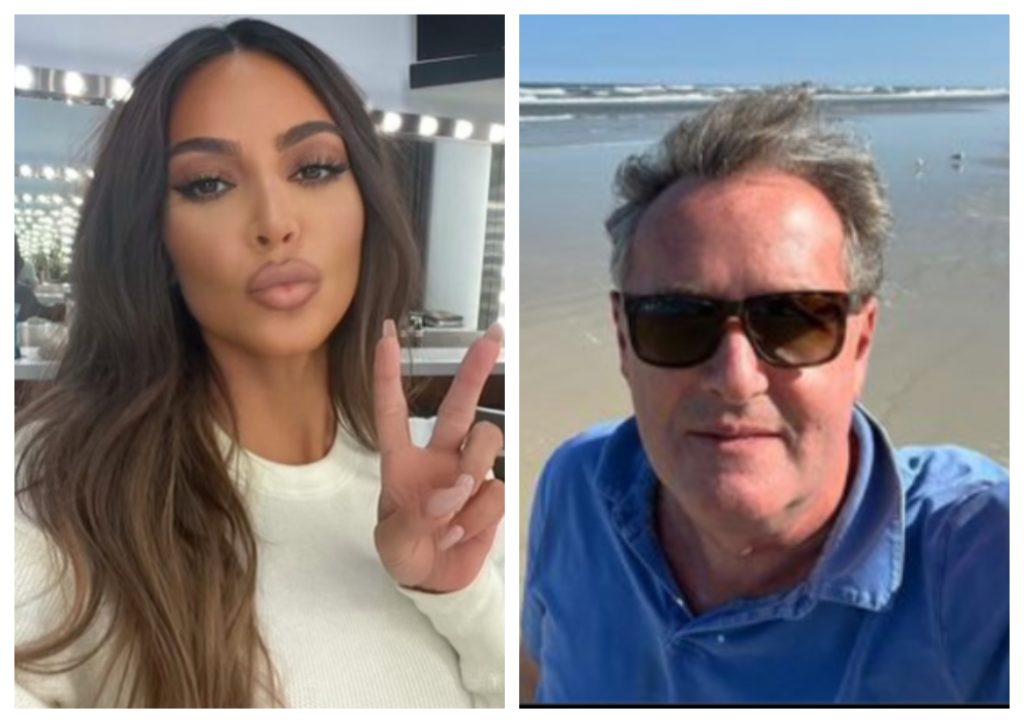 Morgan's hate towards Kim only grew in 2019 when he mocked her presentation of an Emmy with her sister Kendall Jenner. He stated the sisters were 'idiots' compared to all the talented people present in the room. After Kim became known for her prison reform efforts and journey to pass the bar, Piers said he preferred the new version of Kim Kardashian.
21. Amber Portwood
In 2011 when Kim was promoting her new spinoff, Kourtney and Kim Take New York, she took to her blog to get some things off her chest. She wrote: 'It seems that shows like Teen Mom are all of a sudden making teen pregnancy seem cool in the eyes of young girls…but girls, these are not people you should idolize!"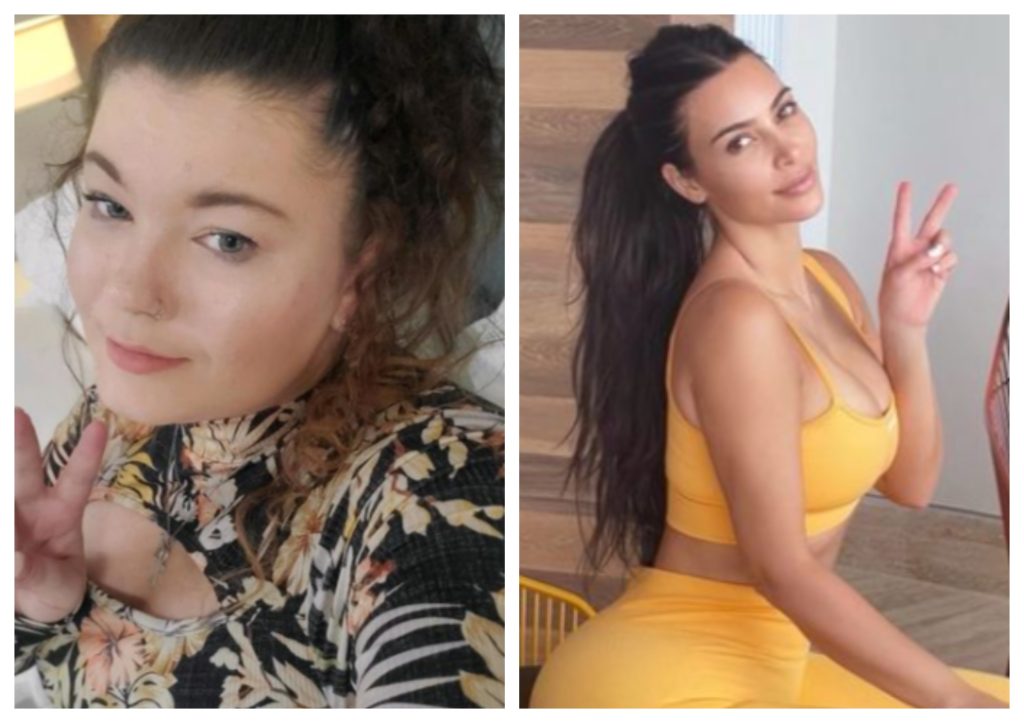 Teen Mom star Amber Portwood wasn't going to take these comments from a reality TV star like Kim. Amber told E! News that according to statistics, the number of teen pregnancies had gone down since their show aired. She also commented that Kim became famous because of her infamous tape and that she shouldn't be one to bash anyone from Teen Moms.
22. Kris Humphries
Kris Humphries is a famous NBA player who started dating Kim Kardashian in December 2011. Although fans accused them of faking the relationship for TV ratings, it seemed like they cared for each other. He told Hollywood Access in 2012 that the relationship was real to him.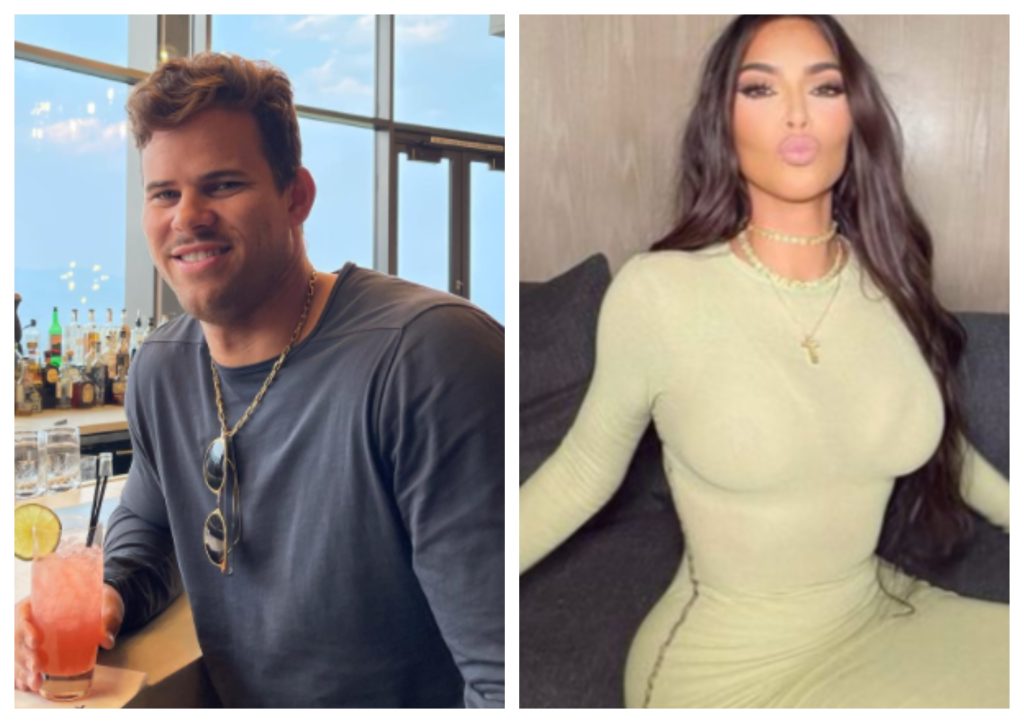 Generally, this basketball player has remained quiet about their short-lived marriage that ended in divorce in 2011. He barely left his home for a long time after the scandal, so you can say things didn't end well. In 2021, Kim Kardashian recalled that she didn't handle her divorce from Kris the right way and that she owed him an apology.
23. Kathy Griffin
Kathy Griffin is an American actress and comedian known for her controversial comments that have landed her in trouble over the years. With the comedy she is known for, she was bound to make fun of Kim Kardashian because of her rising popularity. After making fun of her appearance, she said she couldn't have a conversation with the reality tv star because Kim was too stupid.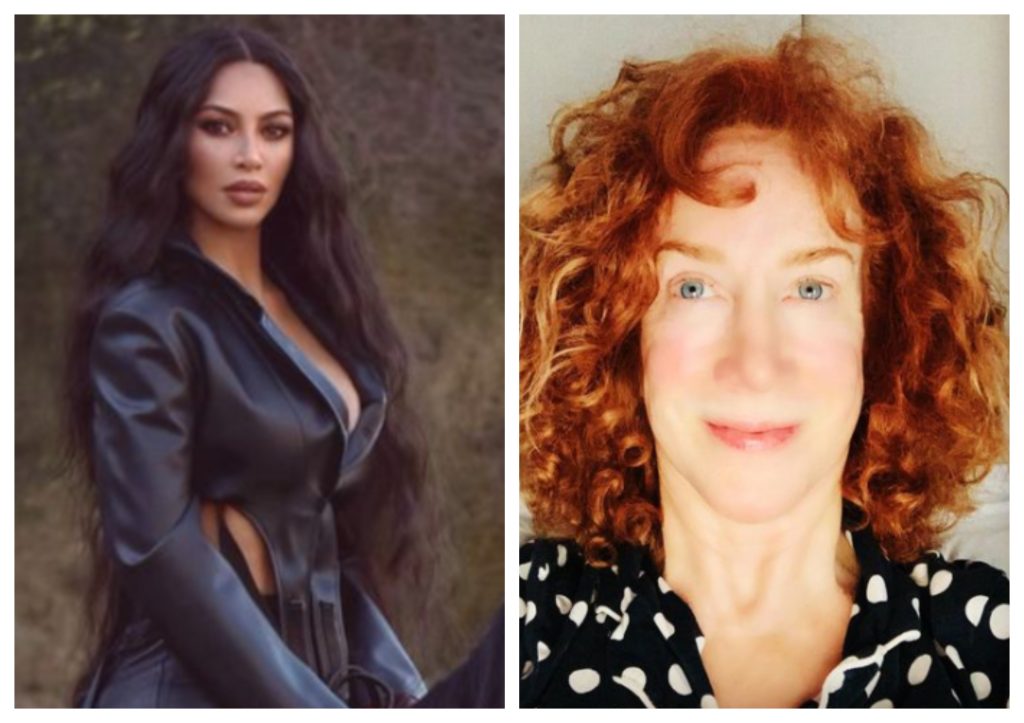 In 2018, when Kathy faced backlash about her Trump photo, she says the Kardashians were there for her when all her other friends abandoned her. Who knew they could be friends? So it seems they put the feud behind them. When the news of Kanye and Kim's divorce aired, Griffin was polite with her words about the ex-couple.
24. Mariah Carey
Mariah Carey is a world-famous singer, songwriter, and mother with ex-husband Nick Cannon. Nick also dated Kim in 2006, which was around her infamous tape with Ray J leaked. Nick says he was warned about the tape by Ray J. Nick Cannon once claimed that Mariah had no idea who Kim Kardashian was, but that was before she got her reality show on E!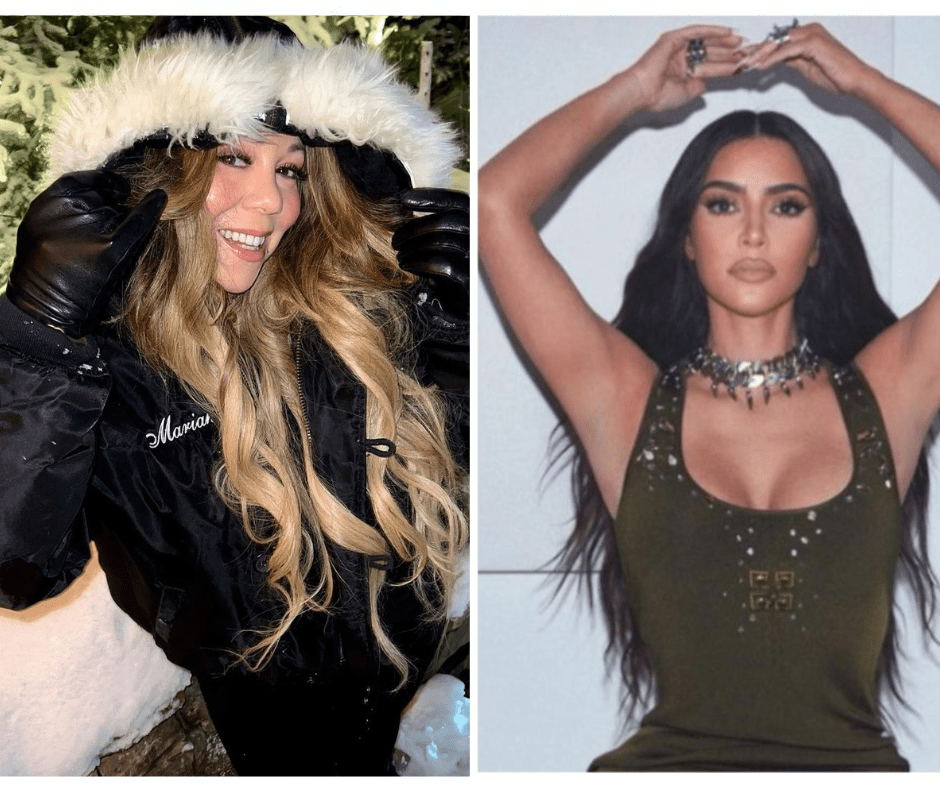 In 2016, when Mariah was filming her docu-series Mariah's World, she was being interviewed by a publication with the Kardashians in a private dining room next to them. She said, "Some of us talk about other people and what they do and la la la. But I'm not that person". Earlier that year, she also said that some people could be famous for anything, even reality TV, throwing more shade the Kardashian way.
25. Snoop Dogg
Snoop Dogg isn't the biggest fan of the Kardashians, and he doesn't hide it. After Kanye West had one of his first Twitter rants years back, Snoop believed it was because he "needed a black woman in his life." He also took more jabs at Kim by saying the evolution of Kanye and Jay-Z can tell you how influential a wife can be in your life.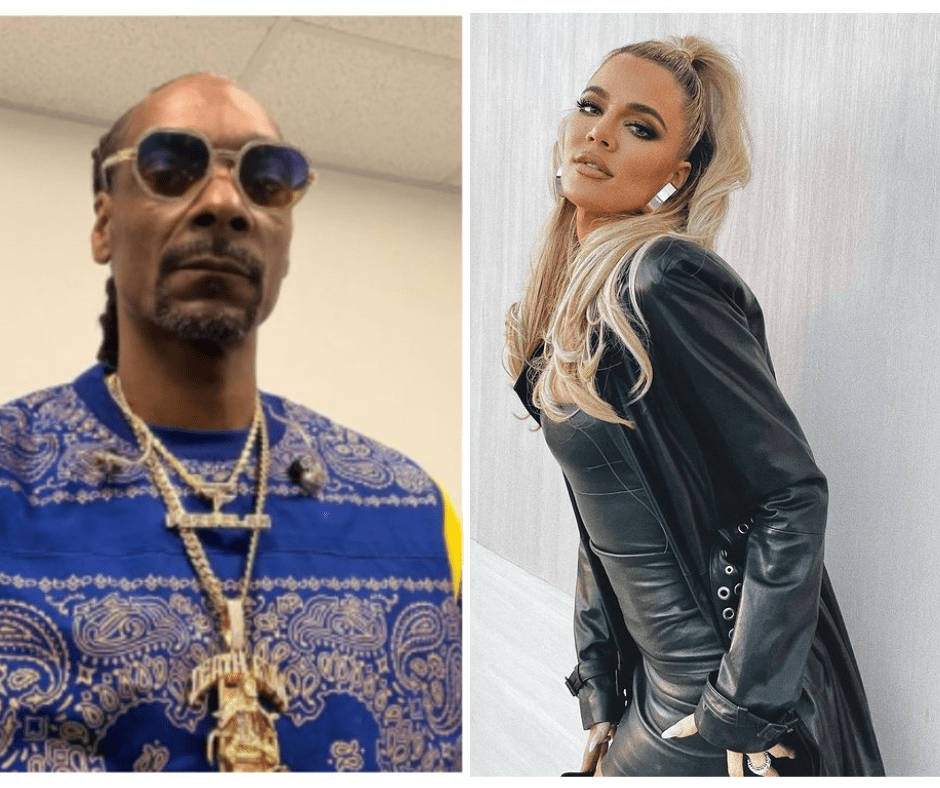 When Snoop realized that Drake could be singing about Kim in his popular hit song 'Keke,' he laughed and said that could be the reason Kanye doesn't like Drake anymore. Kanye responded by saying it was all love posing with an old picture of him wearing a shirt with Snoop's face on it.
26. Dave Grohl
Dave Grohl is a famous singer, author, songwriter, and filmmaker who made it clear that he isn't a fan of the Keeping up with the Kardashians show. It even made him stop smoking pot. He said he would put the kids to sleep and smoke a little bit, and he would find himself dreadfully watching the reality TV show for 45 minutes.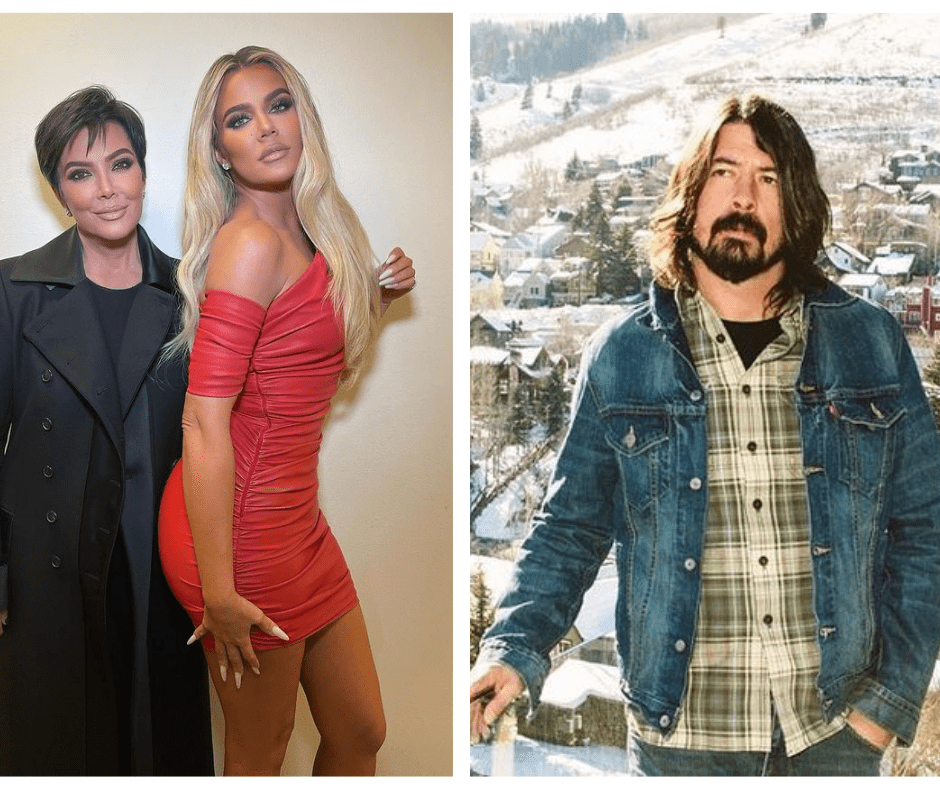 When he was 20 years old, he quit pot, but he started again to help cure his insomnia. The Foo Fighters singer didn't use it for long because it made him watch the show. This feud was good for Dave because it helped him keep off weed.
27. Joel McHale
Community actor Joel Mchale has had a few things to share with fans about his feud with the Kardashians over the years. He was also the host of The Soup on E!, where he made fun of the family. He would get phone calls from the higher-ups to prevent him from making fun of the Kardashians every weekend.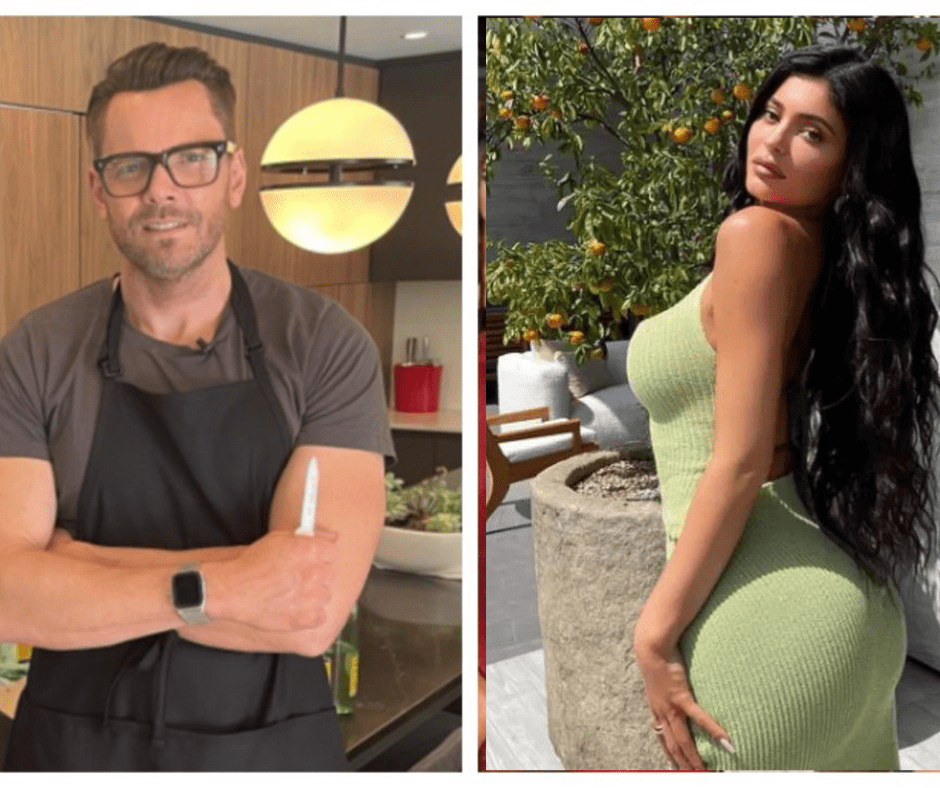 When the next president of the E! Network was replaced, he was told not to make fun of the Kardashians anymore. McHale believes this is one of the things that doomed his show. He also said that he is a tiny fish compared to the shark-like empire of the Kardashians, so it's safe to say he doesn't like them that much.
28. Reese Witherspoon
Reese is a famous actress known for roles like the classic feminist in Legally Blonde. During the MTV movie awards, this American sweetheart had a couple of words about Kim Kardashian. Although she didn't mention Kim's name in her acceptance speech, she said it's possible to make it in Hollywood without a reality TV show.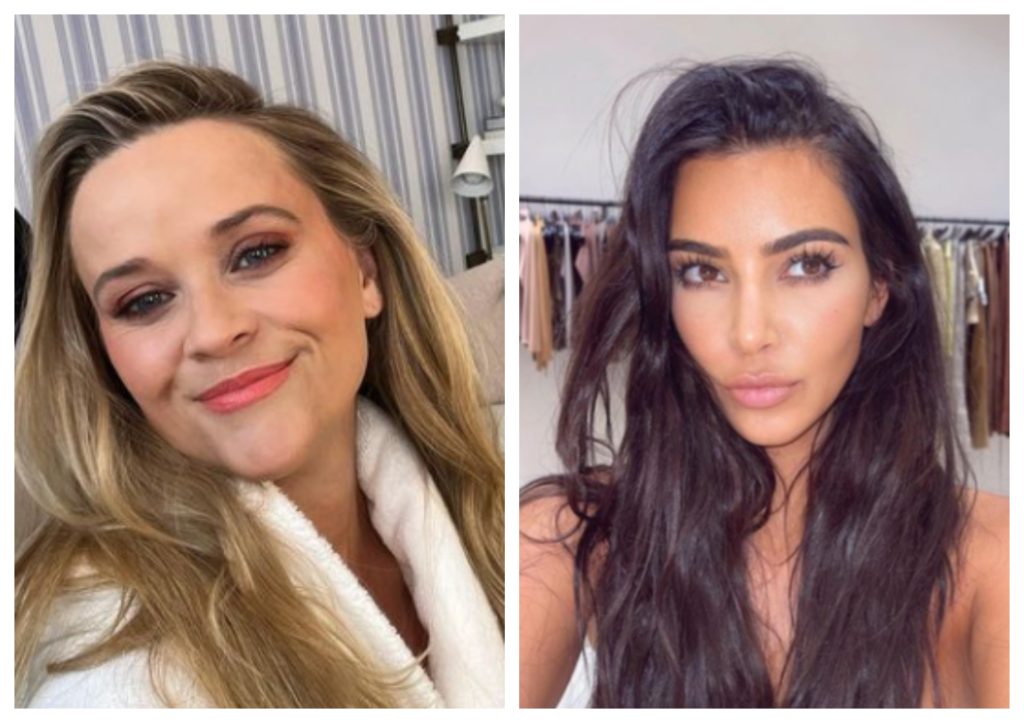 Their feud seems to be non-existent because, in 2019, Kim asked for Reese's approval before dressing up as Elle Woods for Halloween. During an interview, Reese said Kim nailed the look of the iconic law student from the hit classic, Legally Blonde.
29. Prince
Prince was one of the world's most famous musicians, and the Kardashians are one of the most prominent families, but he couldn't stand them. Prince's problem was he couldn't understand how this family became famous, and he didn't hide his feelings.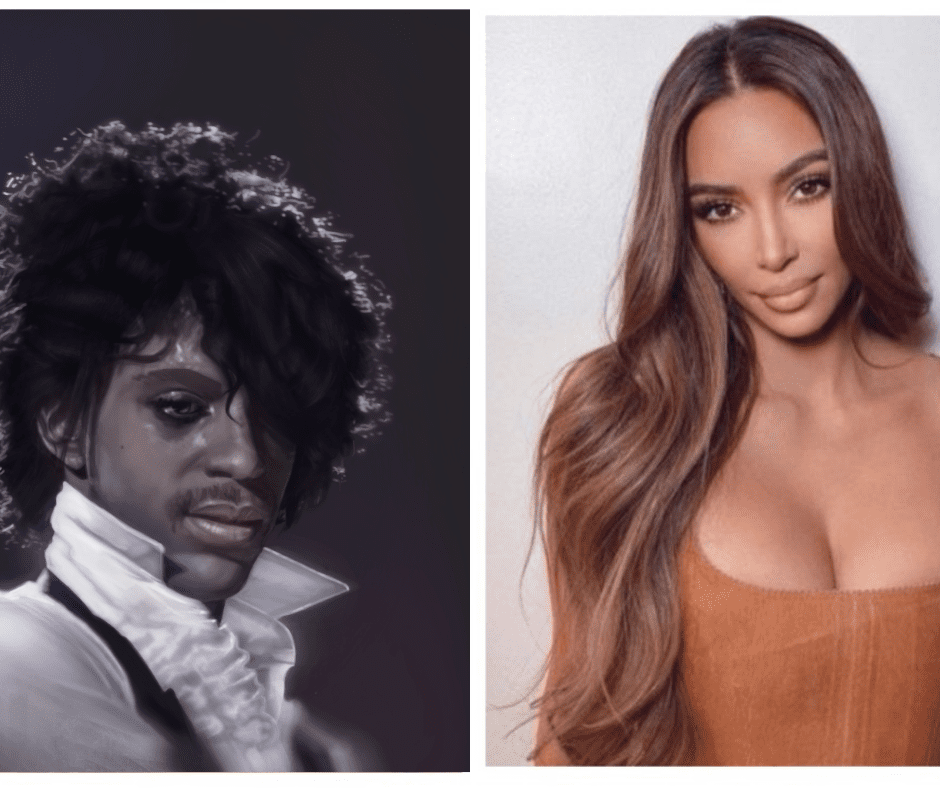 When Kim attended a Prince concert in 2011, she didn't make a good impression on the singer. She was invited onto the stage with Prince, but instead of dancing like Prince thought she would, she just stood there. The singer ended up chasing Kim off the stage. Kim later said she was just incredibly nervous and couldn't dance.
30. Daniel Craig
2011 was a challenging year for the Kardashians, with British actor Daniel Craig joining the bashing of the Kardashians. Daniel Craig is a famous actor known for his acting in The Girl With The Dragon Tattoo and James Bond in the 007 franchise. He called the Kardashian family idiots during a magazine interview.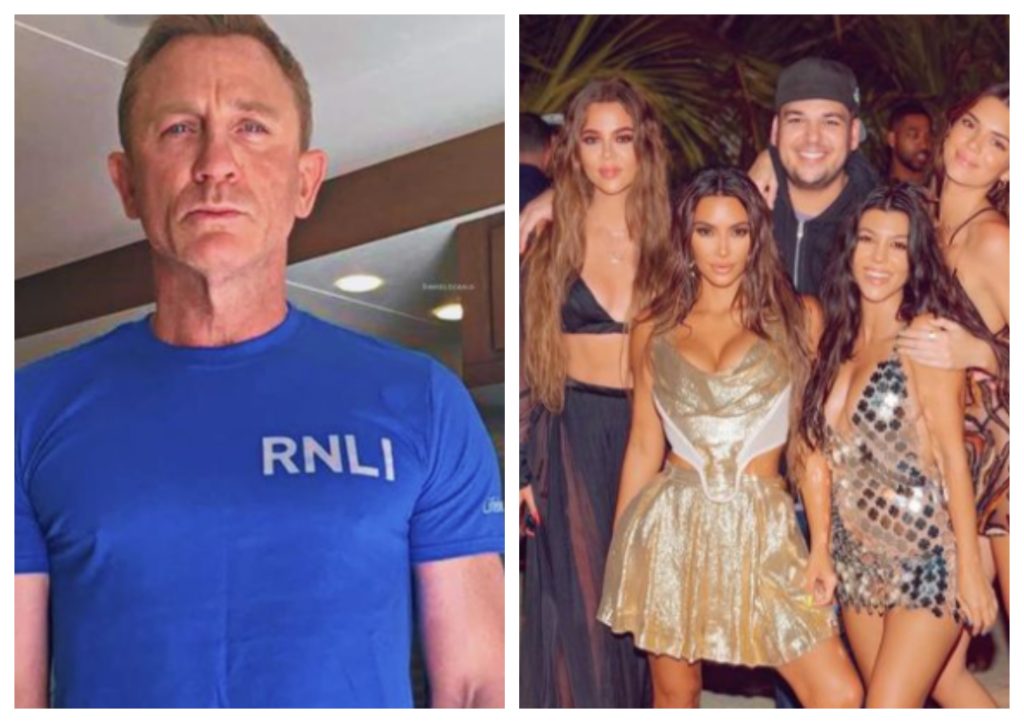 He said, "Look at the Kardashians; they're worth millions," Craig said. "I don't think they were that badly off [financially] to begin with, but now look at them. You see that, and you think, 'What, you mean all I have to do is behave like a f–king idiot on television, and then you'll pay me millions?" It's clear how he feels about the first family of reality tv.
31. Jeremy Renner
While discussing the downsides of being famous, Jeremy Renner told the guardian how he felt about the reality tv family. He reportedly rolled his eyes and said, "Oh, all those ridiculous people with zero talent who spend their lives making sure everyone knows their name."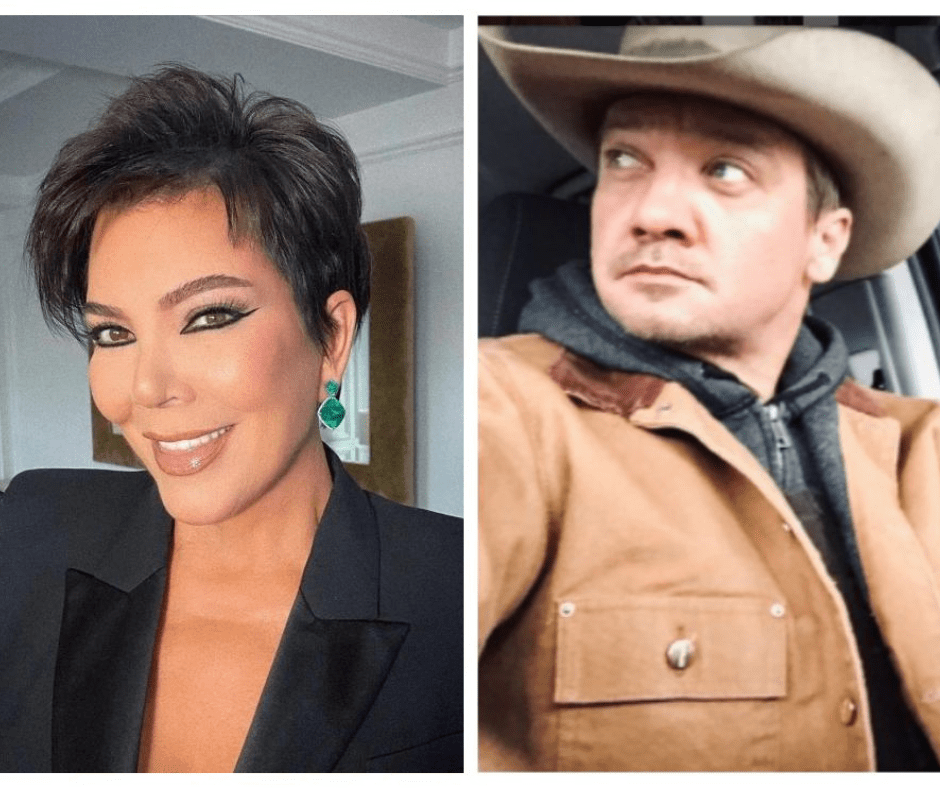 The Bourne Legacy actor says that he never wanted to be famous; he doesn't think anyone does. Renner, who happens to be friends with Pink, supported her by reposting her statement when Kim shared her infamous nude selfie. He quoted Pink by saying, 'Strength and honor my lady".
32. Tim Gunn
When it comes to fashion, Tim Gunn always has an opinion, and he wasn't keeping quiet about the Kardashian family or Kanye either. In 2015, he called the Yeezy line dumb and said he doesn't care what anyone wears as long as they don't dress like a Kardashian.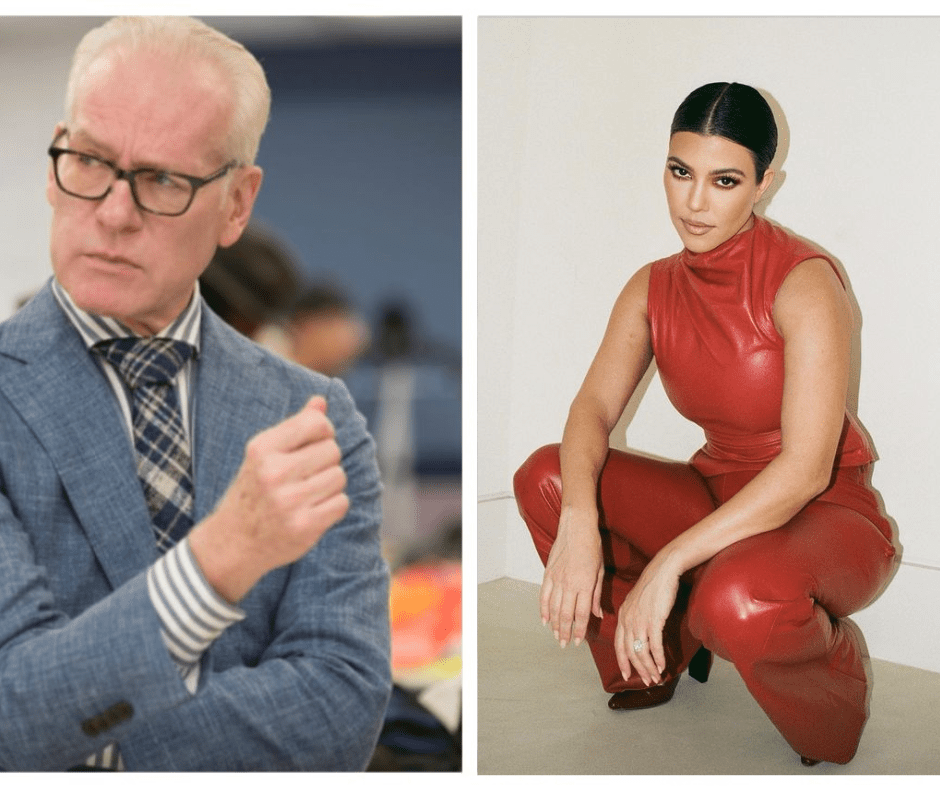 He added, "It's vulgar, period. But that's what they are. I believe that their place in history will be because of this phenomenon that is about nothing. And aren't people getting bored of it?" While flipping through Kim Kardashians' book, he commented that he felt his IQ was plummeting.
33. 50 Cent
50 Cent isn't just known for his music these days. 50 Cent has earned himself a not-so-honorable rep on social media streets with different productions under his belt and multiple online feuds. In 2012, he made a personal jab at Kanye West after releasing a song about Kim Kardashian.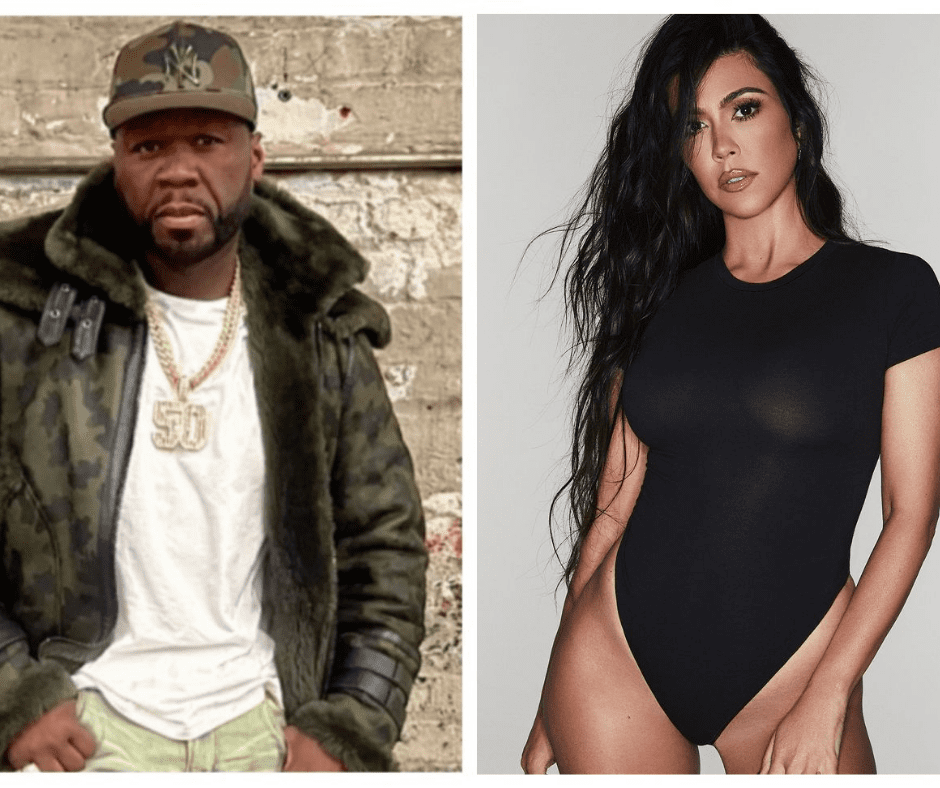 During an interview with XXL Magazine, when asked about the new song, he said, 'One man's trash is another man's treasure.' He added that if Kanye feels like she is perfect, then she is. In 2020, 50 Cent came to Kim's defense after Kanye's rants on Twitter where he was trying to divorce Kim. 50 Cent said Kim was very understanding to stick by him.
34. Anna Wintour
The history between Anna Wintour and the Kardashians goes back a long way. In 2014, it was reported that Anna had forbidden the Kardashians from attending the Met Gala. A source said that Anna dislikes Kim, and she doesn't fit at all with some of the biggest stars in the world who usually attend the event.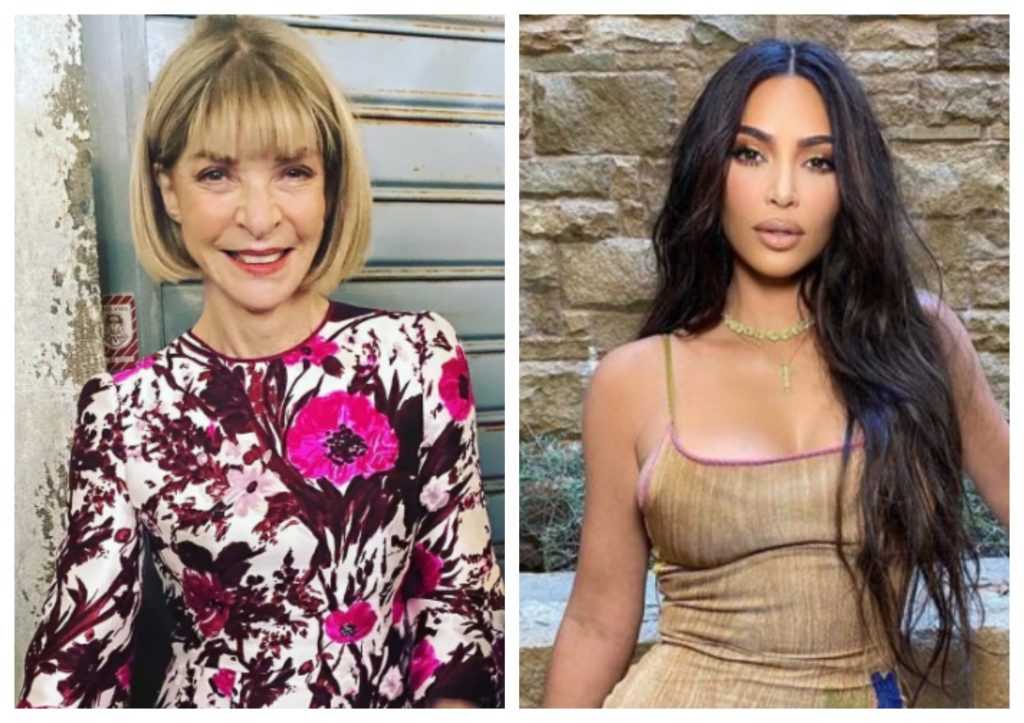 Her feelings must have changed because when Kim married Kanye, they graced the cover of Vogue Magazine, where Anna has long been the editor. She wasn't thrilled either after getting lost at a Kanye fashion show while trying to leave early. After this incident, it seems they might not be rubbing elbows anytime soon.
35. Wendy Williams
Wendy Williams is a former TV show host known for her Hot Topics segment, where she talks about the latest gossip and news about celebrities. Williams once suggested that Kim was faking her pregnancy. Kim went on a Twitter rant in response. She said, "Please! This is the type of stuff I will address. If I got a surrogate, I would say I did! Thankfully I didn't have to."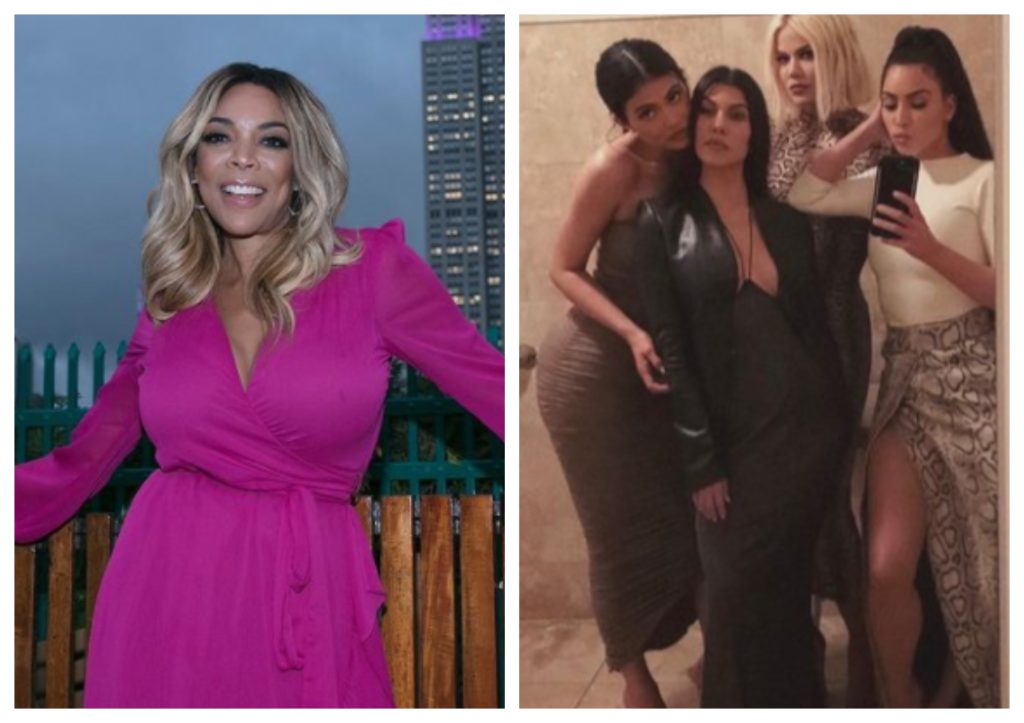 In 2018, Wendy also shared her dislike for Kim's Instagram pictures. When the feud seemed to be heating up, it cooled down in 2019 when Wendy was spotted hanging with manager Kris Jenner. She even posted videos with Kris. Wendy told her audience during an episode of the Wendy Williams Show, "Kris deserves all the success she has. The woman works hard. We have each other's numbers."
36. Chelsea Handler
Chelsea Handler seems to have an on and off relationship with the Kardashians. Before Chelsea left her show, Chelsea Lately on E! Network, she had invited them to her set only to claim later that she could hardly stand the famous family. She called them 'people who simply can't go away.' During an interview, she said the Kardashians were one of the reasons she left the network.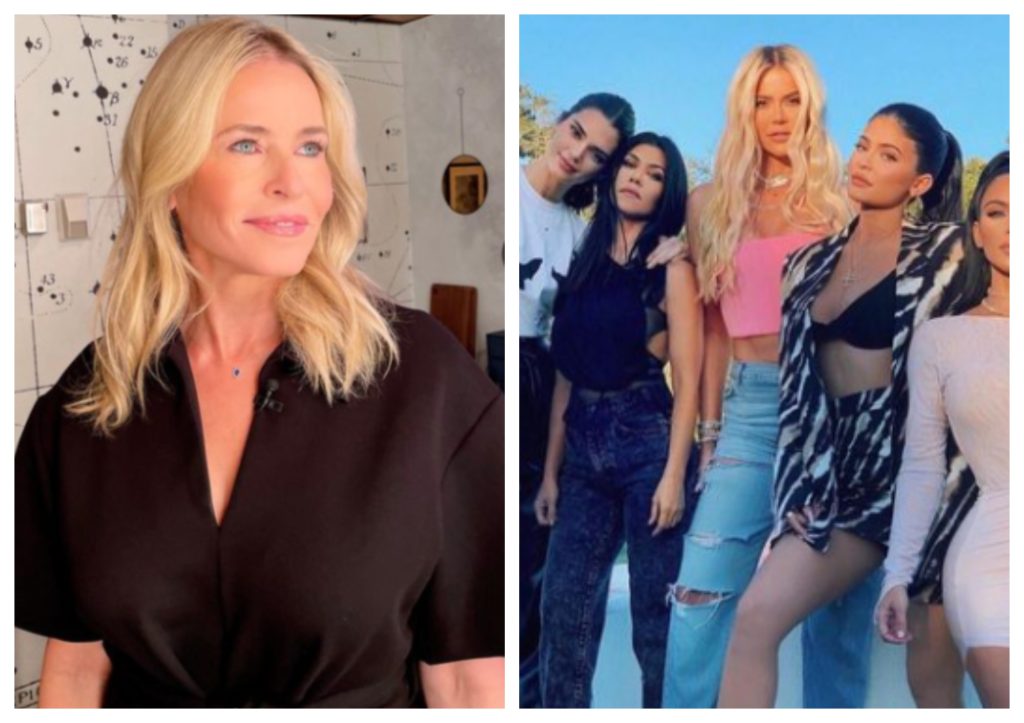 The comedian would host different Kardashian family members like Kourtney, Kim, and Khloe. When she moved to Netflix for her new show, she seemed to be on good terms with the family hosting Khloe on an episode and even receiving flowers from the reality tv star. It's safe to say that this feud is over because she invited them to her home.
37. Troian Bellisario
American actress Troian Bellisario, known for her role as Spencer in the Pretty Little Liars series, is one of the many stars who can't stand the Kardashians. During a magazine interview, when asked about the reality tv family, she had said, "I have such an aversion to the Kardashians because I literally don't understand people's obsession with them."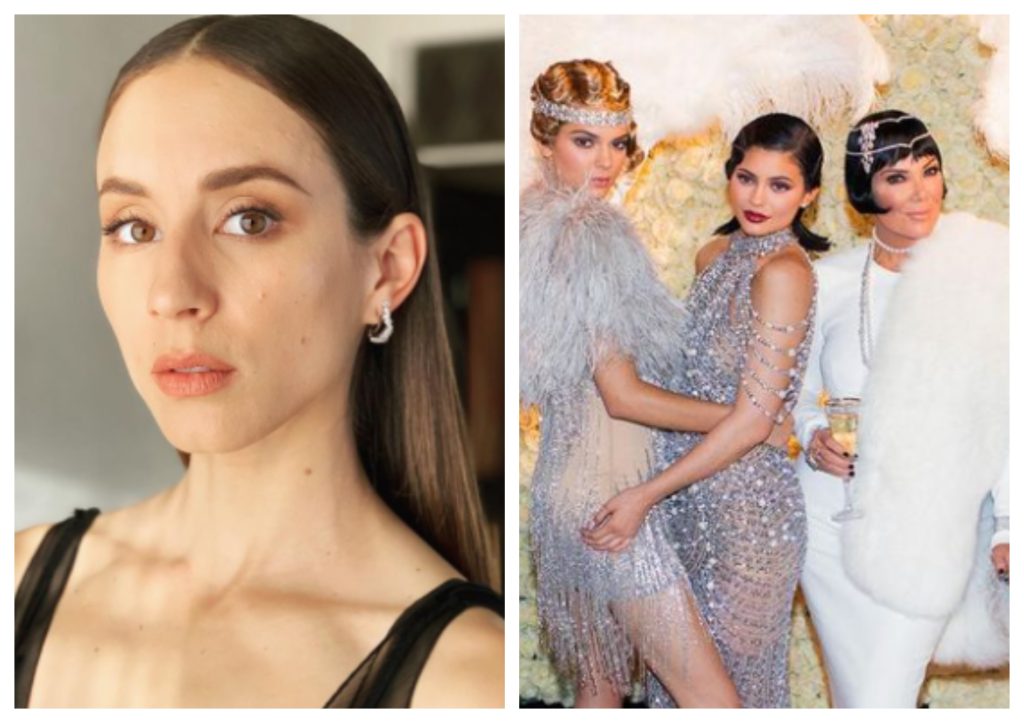 Like her character on the show, Bellisario freely speaks her mind. She added that she didn't want people to accept this family as their closest to a royal family. Her comments came around the time of the Taylor Swift and Kim Kardashian drama, but she insisted that she didn't want to be part of that drama.
38. Kristin Cavallari
Kristin Cavallari is an American TV personality and actress popular for the show The Hills. She was close friends with Kourtney Kardashian in 2008. In 2011, rumors that Kristin had a fling with Scott Disick, Kourtney's baby daddy. Kristin denied these false rumors and blamed them on the family.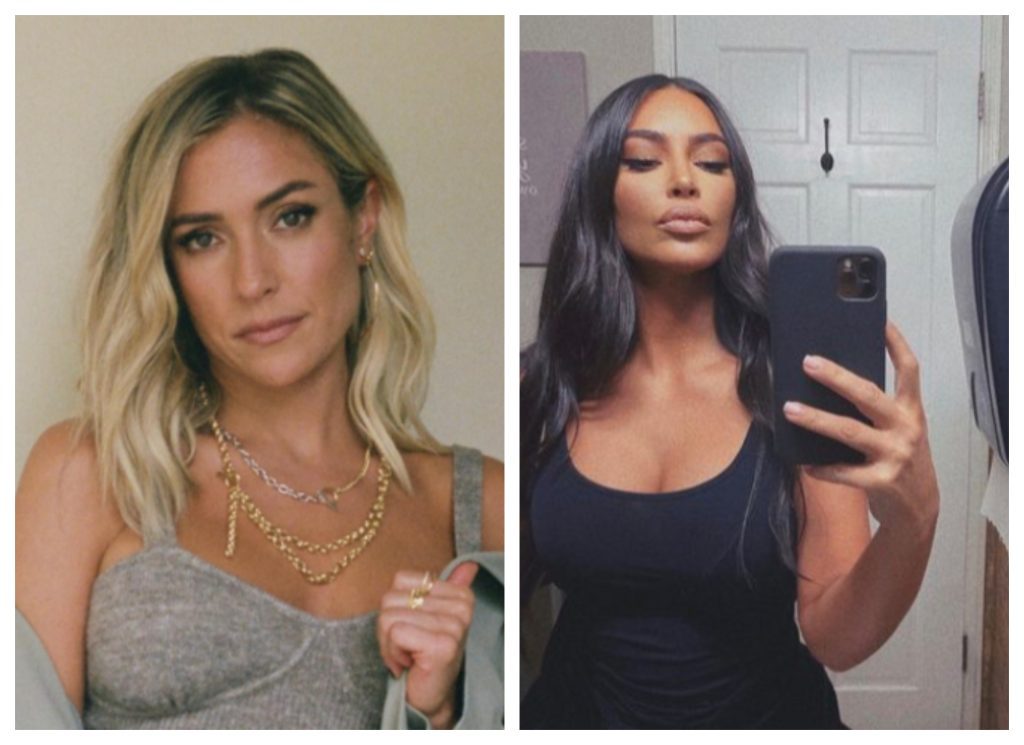 Cavallari told Access Hollywood that the rumors were 100% not true and that the Kardashian machine was pushing the story to gain more publicity for the premiere of 'Kourtney and Kim Take New York.' This was when Kim had divorced NBA star Kris Humphries after 72 days of marriage.
39. Michael Buble
Michale Buble was the one to start their feud by insulting Kim Kardashian. He made a joke about one of Kris' daughters for having a tape with Ray J during his concert in 2011. Although the video had just come out, Michael says he got an ear full from Kris Jenner about the joke and calling Kim the b-word.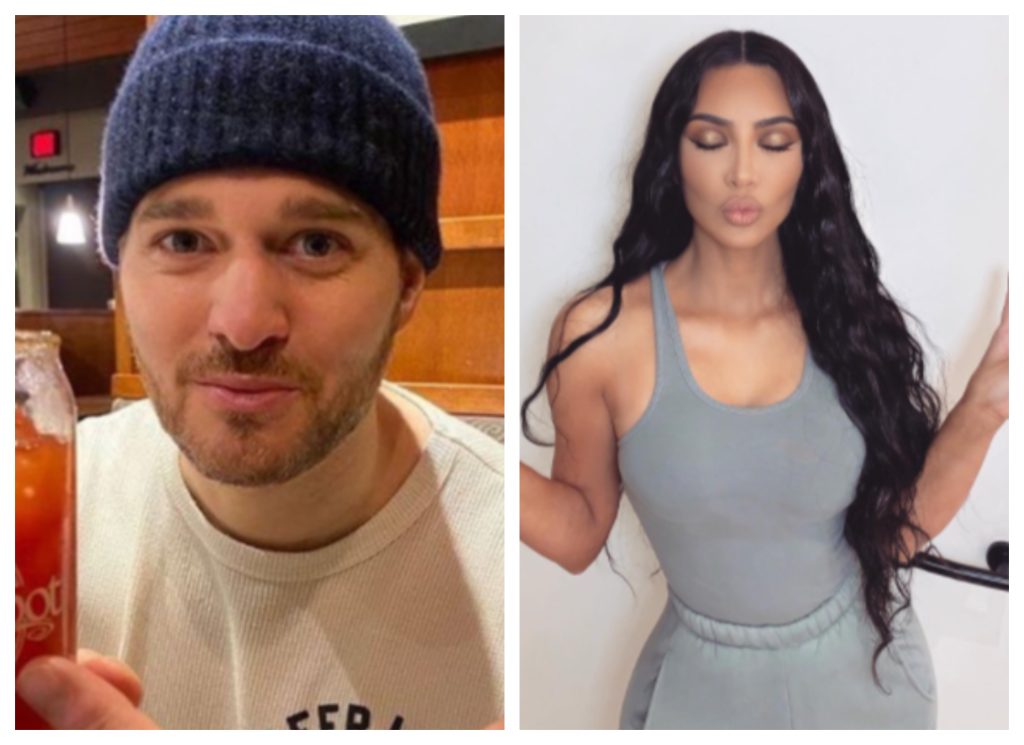 While shooting a Christmas special four years later, Kris confronted Michael about the incident. Michael explained the entire story to Kris Jenner, and she said, "Oh, that makes me feel so much better because I wondered what we did to you to make you… you know." It seems the infamous beef between Kris and Michael Buble is now over.
40. Amber Rose
Amber Rose is an American media personality who once dated Kanye West. Kanye left Amber and started his relationship with Kim. Amber Rose believed that Kanye cheated on Kim while they were still together. Khloe went after Amber when she made comments about Kylie dating Tyga in 2015.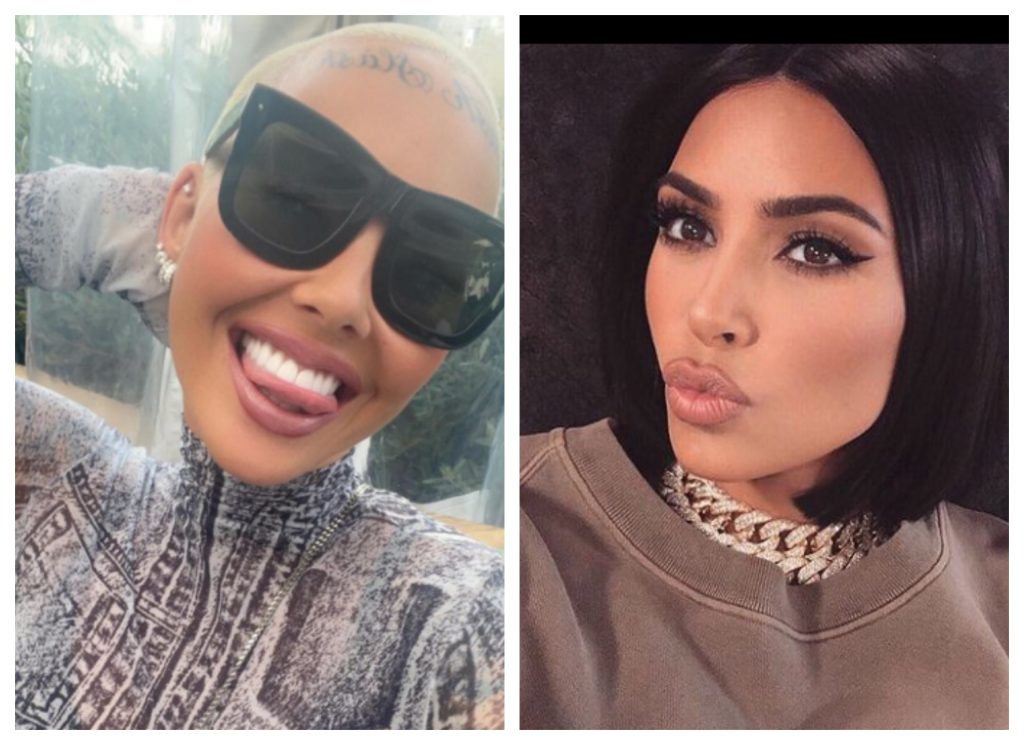 In 2016, it seemed like the feud was over when Amber Rose posted a picture with Kim Kardashian. However, they haven't been spotted together since there appears to be no more bad blood. In 2022, Amber expressed her remorse for her 2015 tweet where she called the reality tv family the 'Kartrashians.'
41. Seth MacFarlane
Seth MacFarlane is a popular comedian and creator of the South Park and The Cleveland Show. In 2013, when Seth was hosting the Oscars, he made an aggressive joke about Kim Kardashian, and we don't think Kanye was happy about it.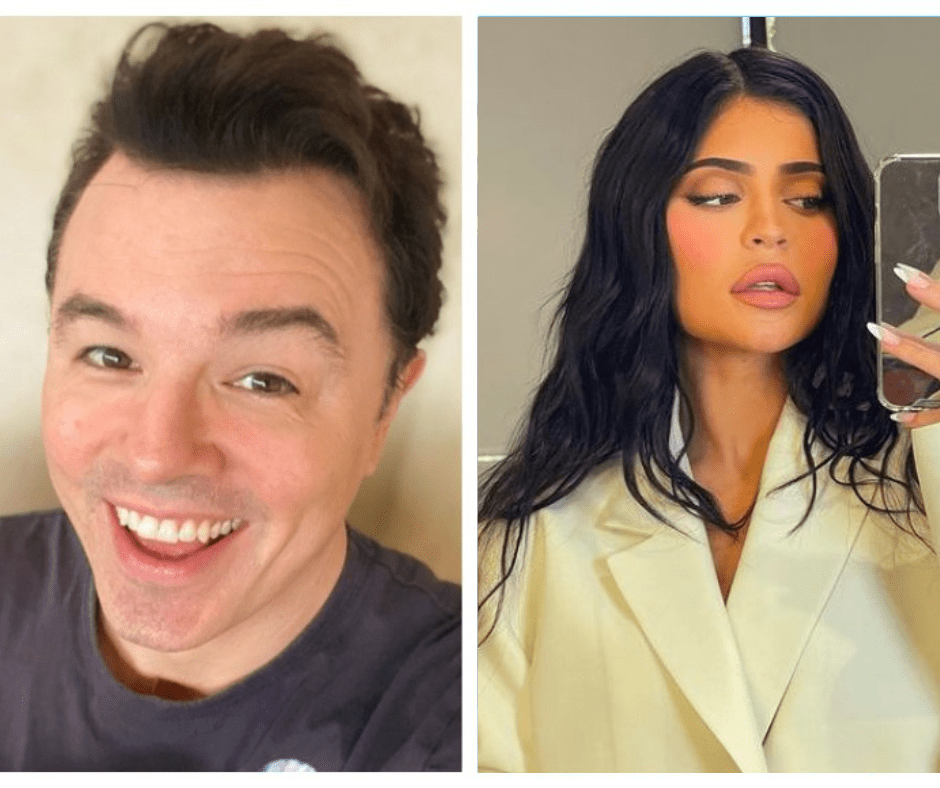 He said, "First time I saw him with all that dark facial hair, I thought, my god, the Kardashians have finally made the jump to film." Kim has also been a victim of Seth's Twitter rants. Like Family Guy and American Dad, his other shows also take jabs at the Kardashian family.
42. Jon Hamm
Kim has gotten her fair share of criticism about almost everything in her life. Mad Men star Jon Hamm also has a few opinions about the reality TV star and their show on E! Network. During an interview with Elle UK, he said whether it's Paris Hilton or Kim Kardashian, it's clear that stupidity is celebrated. Ouch!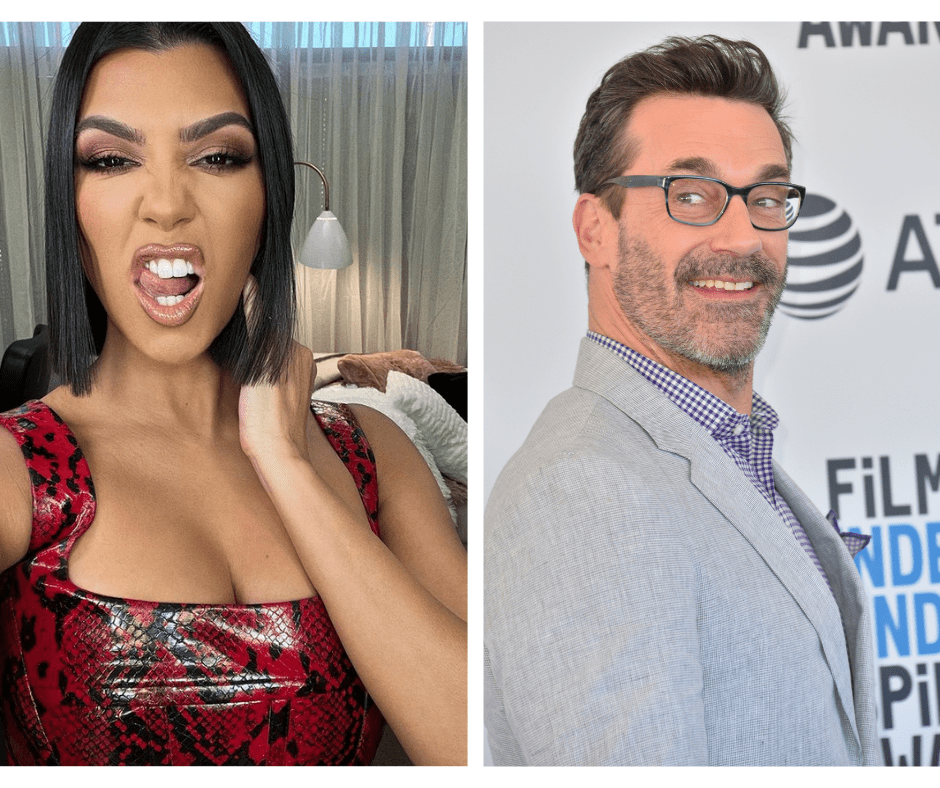 Kim Kardashian responded on Twitter, saying, "I just heard about the comment Jon Hamm made about me in an interview. I respect Jon, and I am a firm believer that everyone is entitled to their own opinion and that not everyone takes the same path in life. Calling someone who runs their own businesses, is a part of a successful TV show, produces, writes, designs, and creates, "stupid," is in my opinion careless."
43. Tyson Beckford
The drama between Tyson Beckford and the Kardashians started back in 2018. He commented about a picture of Kim's body, saying, "Sorry, I don't care for it personally." The male model and actor added, "She is not real; the doctor messed up on her right hip."
Kim responded by saying, "We all know why he doesn't care for it," with a tea and fingernail emoji at the end. Kim's fans called her comments homophobic. Tyson responded by saying he isn't gay and implying that he once dated Kim Kardashian. He added, "My opinion on women who do plastic surgery stays the same, not for me! I don't care for it! End of story."
44. Nick Lachey
Nick Lachey is an American singer known for his hit song '98 degrees'. He is also Jessica Simpson's ex-husband and dated Kim Kardashian for a short while. He claims that Kim used him to upgrade her celebrity profile, although Kim never confirmed these rumors.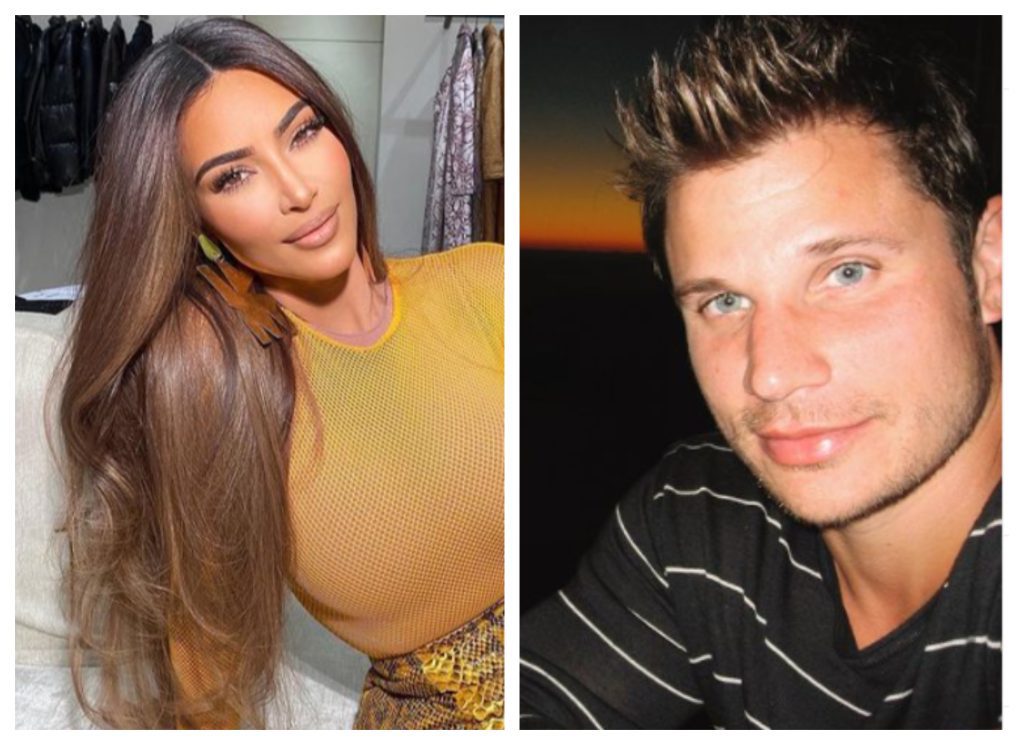 He said, "Let's just say this. We went to a movie. No one followed us there. Somehow, mysteriously, when we left, 30 photographers were waiting outside." Nick also says they only dated for a week, so it was clear they didn't like each other.