Kylie Jenner's Make-Up Hacks
By Ruby M
---
Kylie, the glam queen, recently taught her big sister a thing or two about make-up, and just like Kourtney, we will definitely be following Kylie's pro-tips when applying make-up from now on! If you didn't have time to watch Kylie's Youtube video – fear not! We've put together a list of her make-up tips and tricks just for you!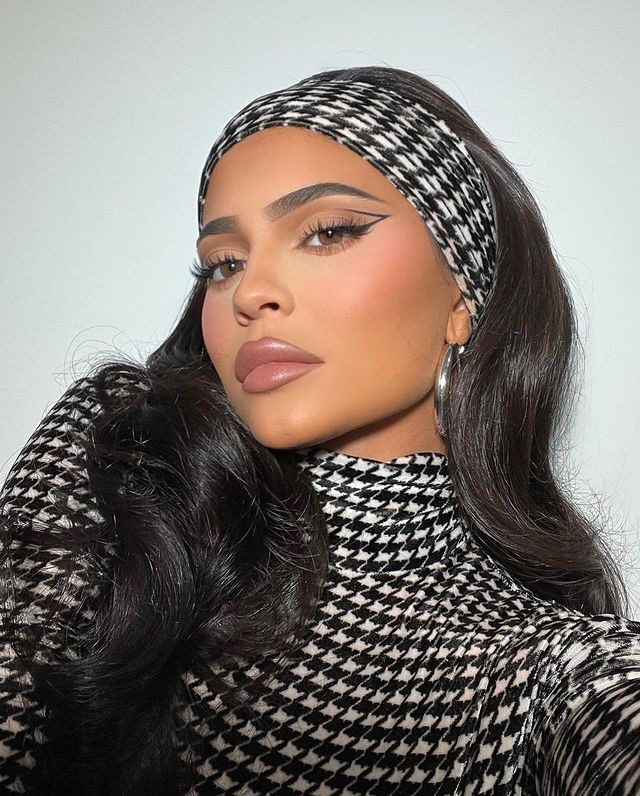 Smoother Foundation
For a smoother application and finish of your favorite foundation, try using a mixing palette instead of applying directly to your make-up brush or sponge.
The Triangle Trick
For a brighter and more alive facial appearance, take some concealer and draw a triangle under your eyes. To set your concealer, blend it well and apply a light powder to set it.
Creamy vs Powder
Using creamy bronzer and blush makes your make-up a lot easier to work with as opposed to powder. They also have a more natural finish and are much quicker to work with than powder options.
Contour that nose!
First, apply foundation and then cover the entire nose with translucent fixing powder. Leaving the dust on, apply two lines down the nose with your concealer and blend – then, and only then, dust off the remaining powder.
Highlighter Hack
Apply some highlighter down the center of your nose and a little bit on the inner corner of your eyes for a brighter and more alive look.
Buckle Up For The Brow
Something that is so important not to skip is to brush those brows and curl those lashes before applying any make-up – it makes for a much smoother finish! Also, applying a clear brow gel after filling your brows makes a huge difference in the overall look.