40+ Nepo Babies Making A Name For Themselves In Hollywood
By Phillipa G August 29, 2022
---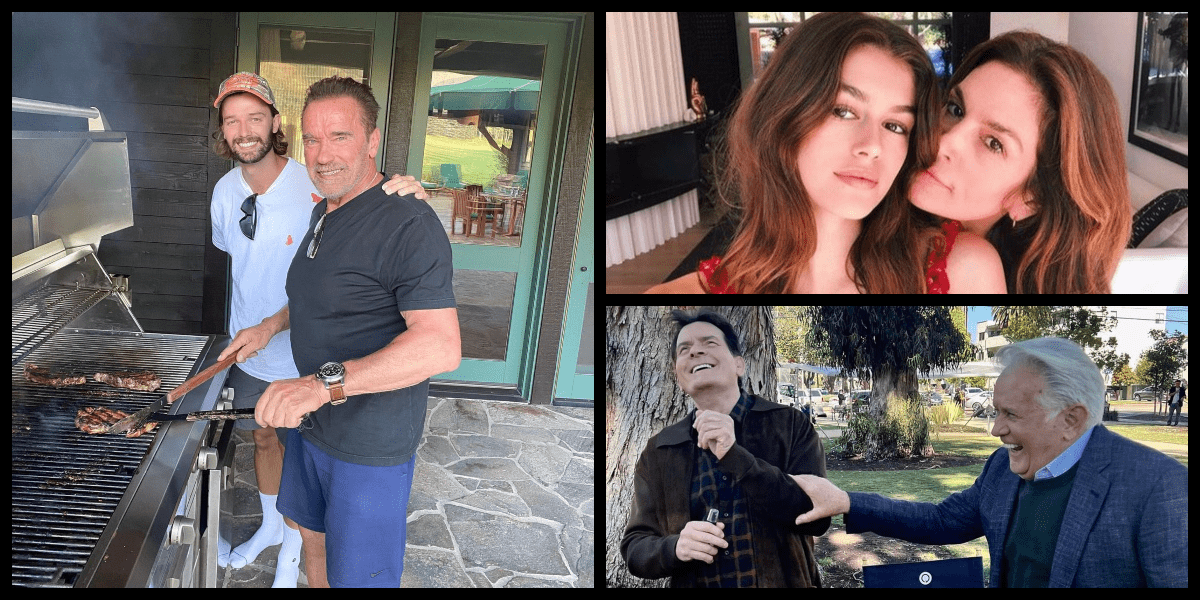 Nepotism is an integral part of the entertainment industry, with lots of rising young stars having celebrity parents. That's not to say that this new generation of entertainers isn't talented – in this cutthroat industry, they must have some talent to make it.
So when two (or more) generations of the same family are able to break through in Hollywood and other entertainment industries, it is quite impressive. We have compiled this list of rising and established stars that have had parental influence to help their careers. Some of them are quite well known, but others shocked us when we learned about their deeper connections to the entertainment industry.
From the Cyrus family and the Hanks family to the hidden style advice that Beyoncé receives – it is all on this list!
Meryl Streep and Mamie and Grace Gummer
Having a mother like Meryl Streep would leave very big shoes to fill, given the numerous accolades for her performances. This would surely amplify if you decided to go into the exact same job as her – which both daughters have!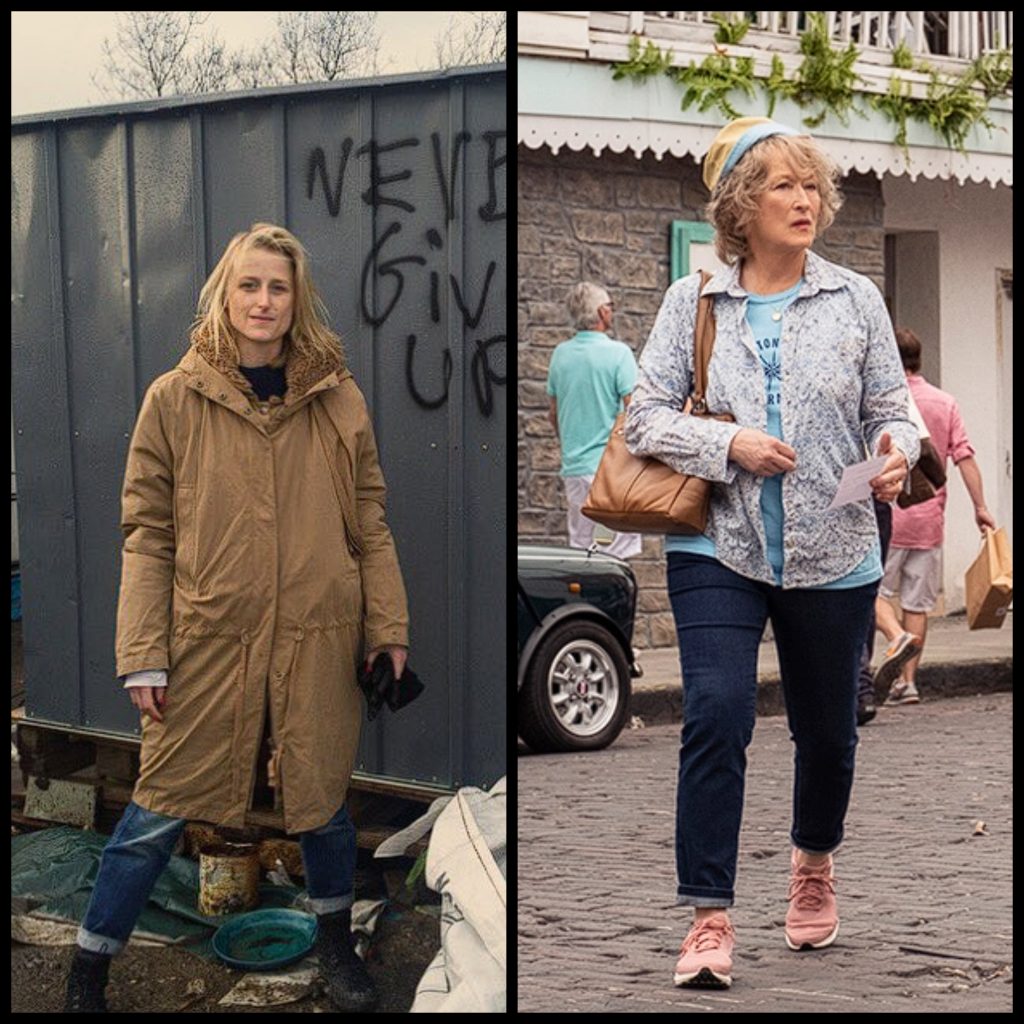 Mamie and Grace have both been working in Hollywood for some time now, in all forms of acting – such as film, miniseries, and TV. While most people can only dream of having a career like Meryl's, these two have a much better chance of reaching that level of fame than anyone else.
Melanie Griffith and Dakota Johnson
Dakota rose to fame playing the lead female role in the 50 Shades of Grey film series. She has since starred in a number of other films, most recently being a remake of Jane Austen's Persuasion on Netflix. However, few realize that she is the daughter of actors Melanie Griffith and Don Johnson.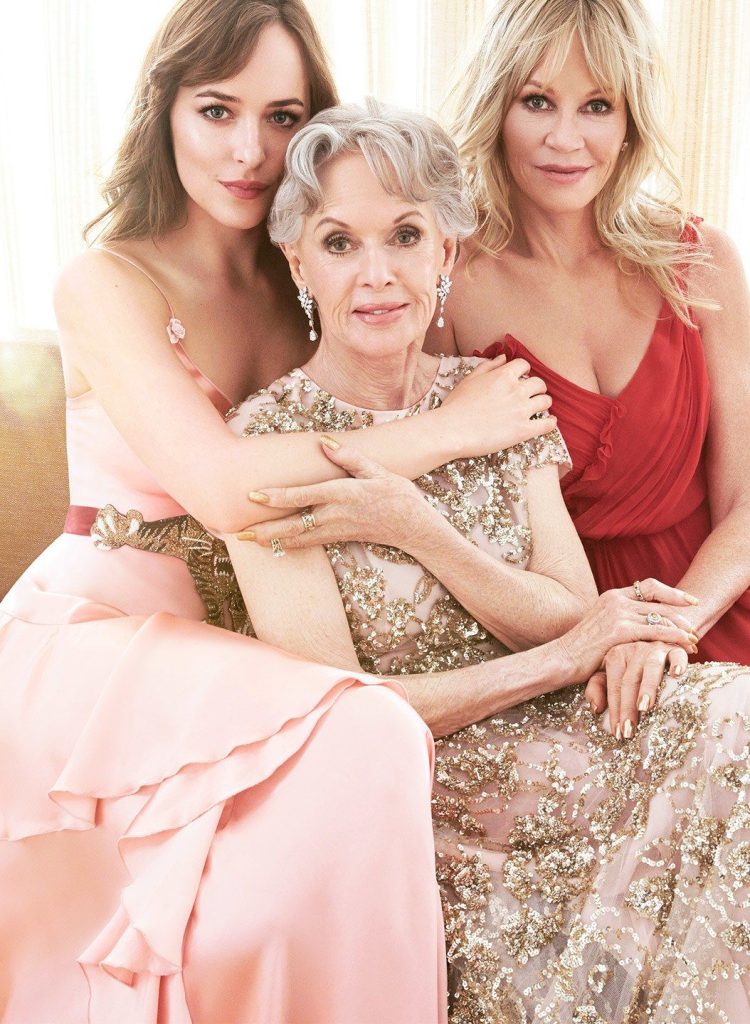 Melanie started her career acting in indie horror films, but quickly moved to the mainstream in films such as Lolita and Work Girl. Don is most known for his role in Miami Vice, and for being the main star in long-running series Nash Bridges.
Clint and Scott Eastwood
This father-son duo is very well-known among Hollywood stars. Although Clint is much more famous, arguably at the level of an icon, Scott is following in his dad's footsteps and making waves in the acting world in his own right. Clint has passed on some strong genetics, with the pair looking almost identical.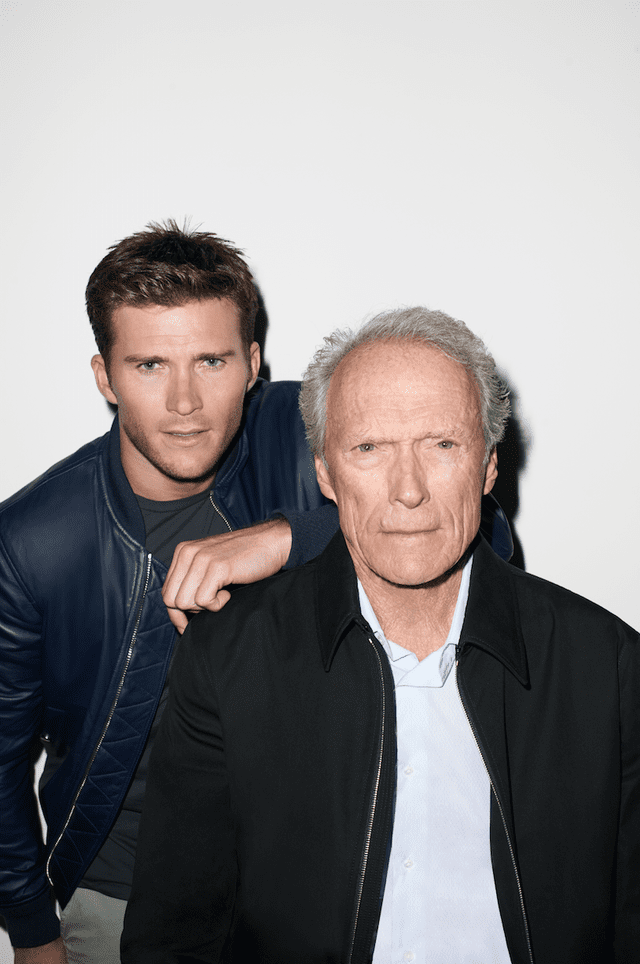 However, Scott has been determined to make his way on his own and without using his father's name alone. Scott has been rejected from several roles, such as American Sniper. Luckily, this hasn't stopped him from continuing to act, as he has more recently landed some major roles.
Tom and Colin Hanks
Tom Hanks is a household name in acting and producing, very well known for his roles in major films such as Saving Private Ryan, Forrest Gump, and Toy Story. His son, Colin, is following in his footsteps and has stepped into an acting career.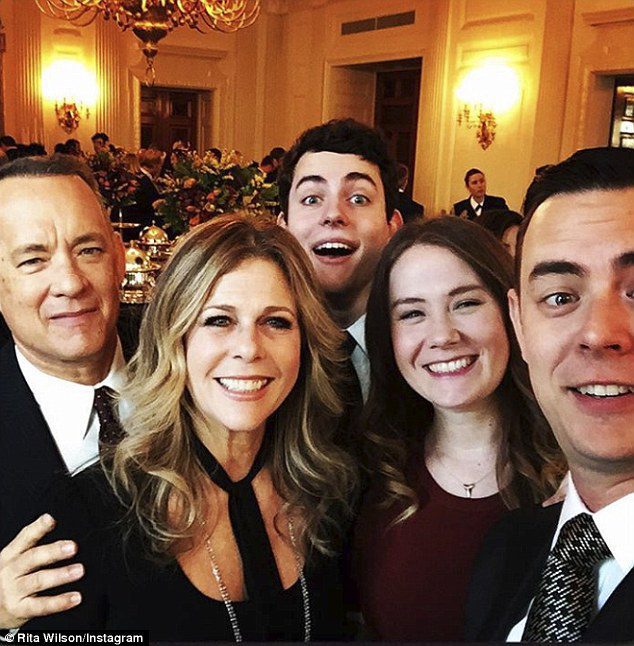 Colin has had minor roles in The O.C., Fargo, and The House Bunny. In these roles, Colin has shown that his father's incredible acting skills have been passed down to him. It is clear that we will be seeing a lot more of Colin in the future.
Judd and Maude Apatow
The talented and entertaining couple Judd Apatow and Leslie Mann have raised an equally talented daughter, Maude. Although she is still very young, Maude is already pursuing a career in comedy and acting just like her parents. She first starred in Knocked Up, which was written by Judd.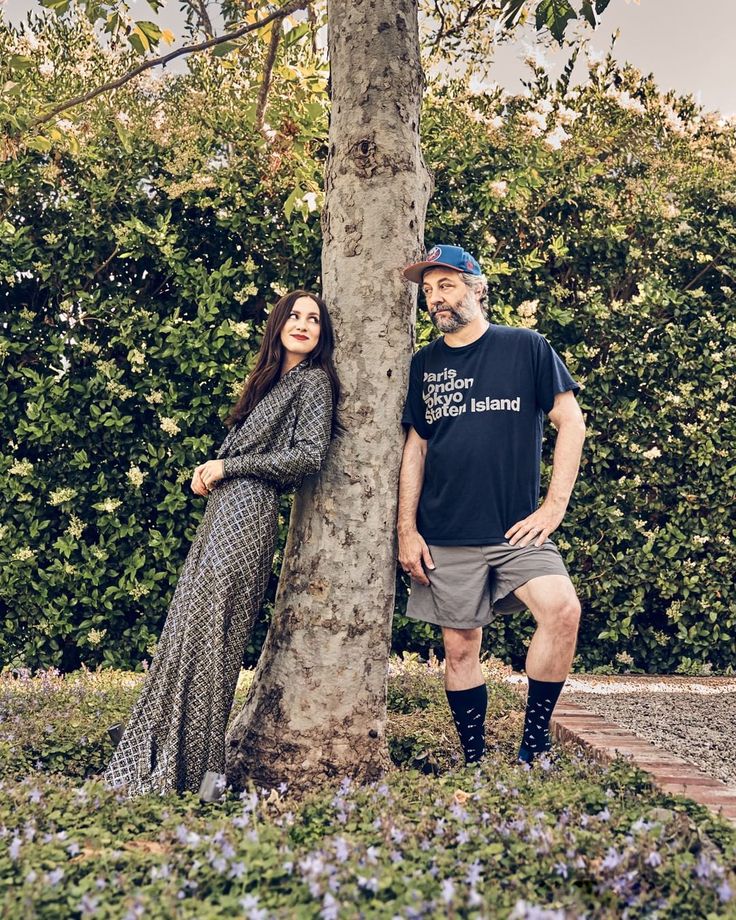 Maude has landed minor roles in The 40-Year Old Virgin, Pitch Perfect 2, and Assassination Nation. She also had role in Girls. She is now starring in the hit show Euphoria. Considering her CV is already this extensive, it will be no surprise to see Maude landing lead roles in films in the near future.
Tina and Beyoncé Knowles
Everyone knows who Beyoncé is, but did you know that her mother is also a force in the fashion world? In fact, Tina chooses all of Beyoncé's outfits and costumes. Tina says that she and Beyoncé know what suits her recognizable figure, so they know what to look for.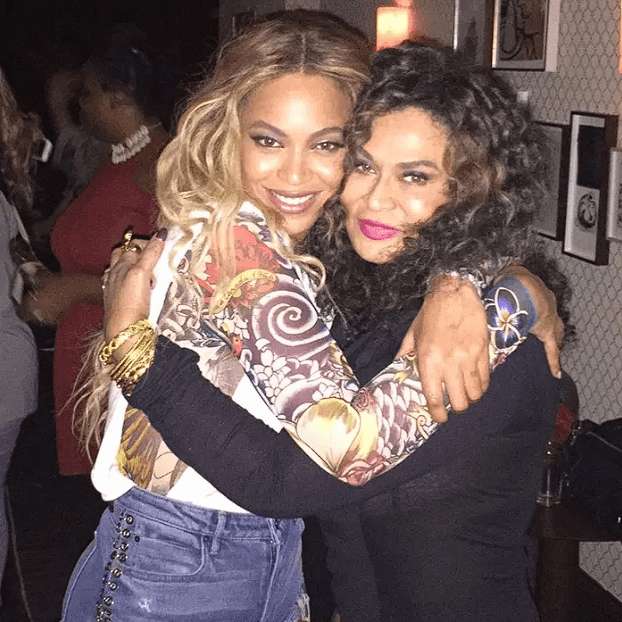 They say that mother knows best, and judging by Beyoncé's fashion, it is clear that this is true! Beyoncé is a force to be reckoned with in the music industry, arguably the peak of female artists of this generation, and it is nice to see that her bond with her mother influences her career too.
Zoe Kravitz and Lisa Bonet
This mother-daughter duo has some strong genetics, as they look almost identical. Mom Lisa first gained fame when she was on The Crosby Show as Denise Huxtable. Zoe has pursued both acting and music in her career and starred in a number of films and TV shows.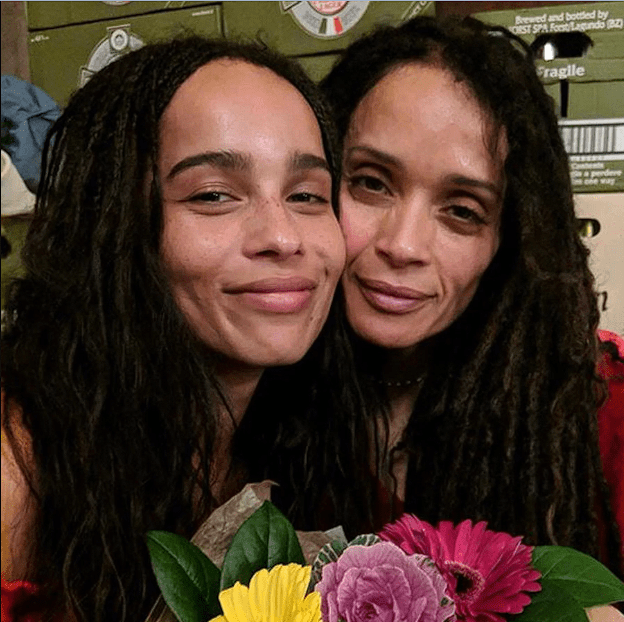 Zoe's most notable role was in X-Men: First Class, as she was nominated for and won several awards for that performance – but her debut role was in rom-com No Reservations. She has also gotten her musical inspiration from her father, Lenny Kravitz, so it is no wonder she is multi-talented.
Sylvester and Sistine Stallone
The three daughters of famous actor Sylvester Stallone are Sistine, Sophia, and Scarlet. Sistine is the most on-track for fame, pursuing a modeling career in her mother's footsteps, Jennifer Flavin. However, none of the girls have gone after an acting career like their father.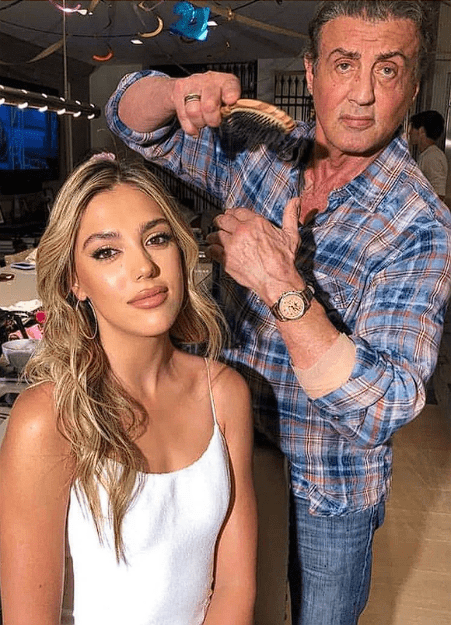 All three girls won Miss Golden Globe in 2015, but Sistine has also worked for high-end fashion houses such as Dolce & Gabbana and has sat in the front row at Tom Ford and Prabal Gurung shows. Her idol is Kate Moss, which works out well since the two are apparently good friends!
Goldie Hawn and Kate Hudson
Goldie Hawn was a very famous actress in her day, starring in major films such as Cactus Flower and Private Benjamin. She is very close with her daughter Kate as she raised Kate and her siblings as a single mother. Kate then went on to pursue an acting career as well.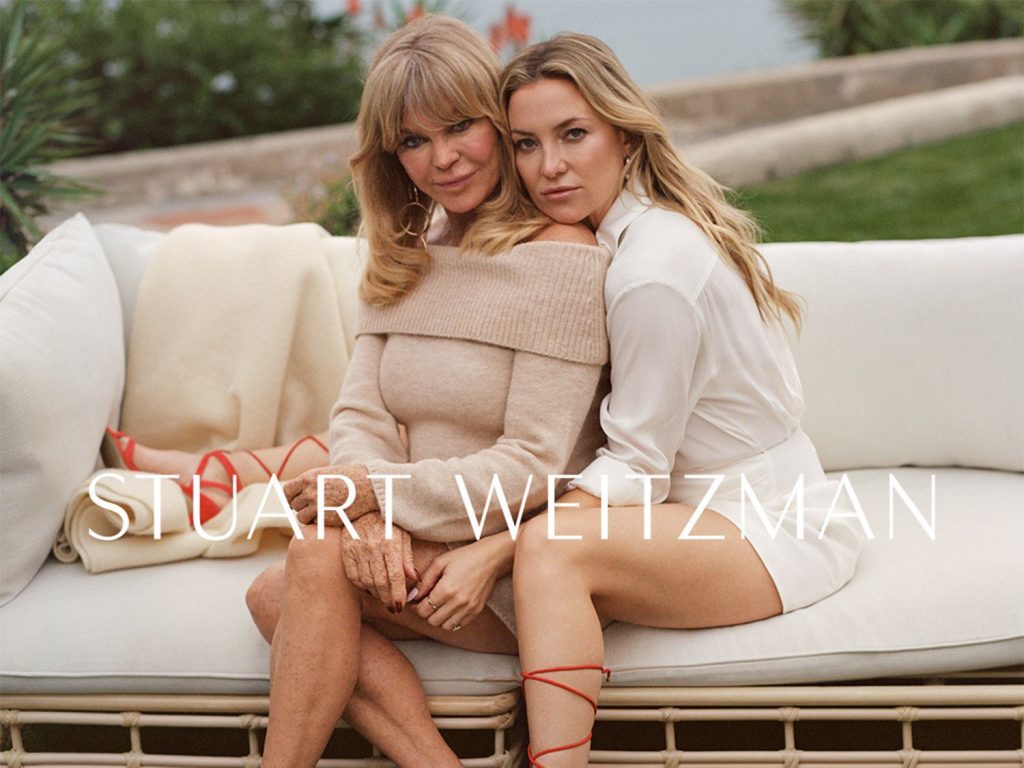 Kate is known for her leading roles in rom-coms – notably How to Lose a Guy in 10 Days, Almost Famous, and You, Me and Dupree. These roles made Kate just as much of a household name as her mother, proving that the acting abilities in this family must be genetic!
Minnie Riperton and Maya Rudolph
Minnie, also known as the queen of the whistle register, flew to fame in the 1970s for her song Lovin' You. The song was performed in her five-octave operatic soprano register, an incredibly technical voice. Daughter Maya initially started to pursue a musical career as well.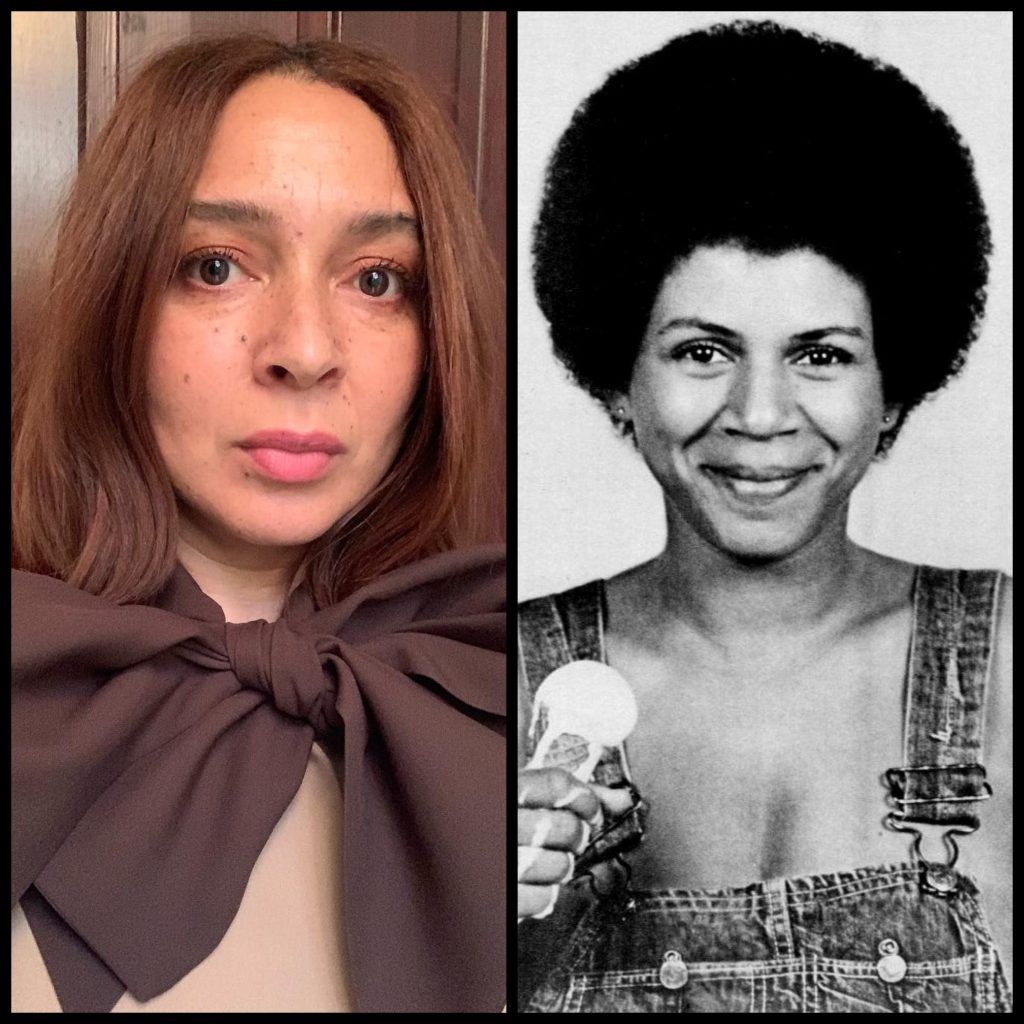 Maya started in a band called The Rentals, which was a rock band. However, she found that she was better at being funny and has now had a successful career in comedy and acting in comedy films. She is now a regular on Saturday Night Live.
Donald and Kiefer Sutherland
Donald is a very famous actor, starring in iconic and groundbreaking films such as MASH, Fellini's Casanova, and 1900. Despite all of this success, Kiefer didn't realize just how successful his dad was until videotapes were released in the mainstream, despite already pursuing an acting career himself.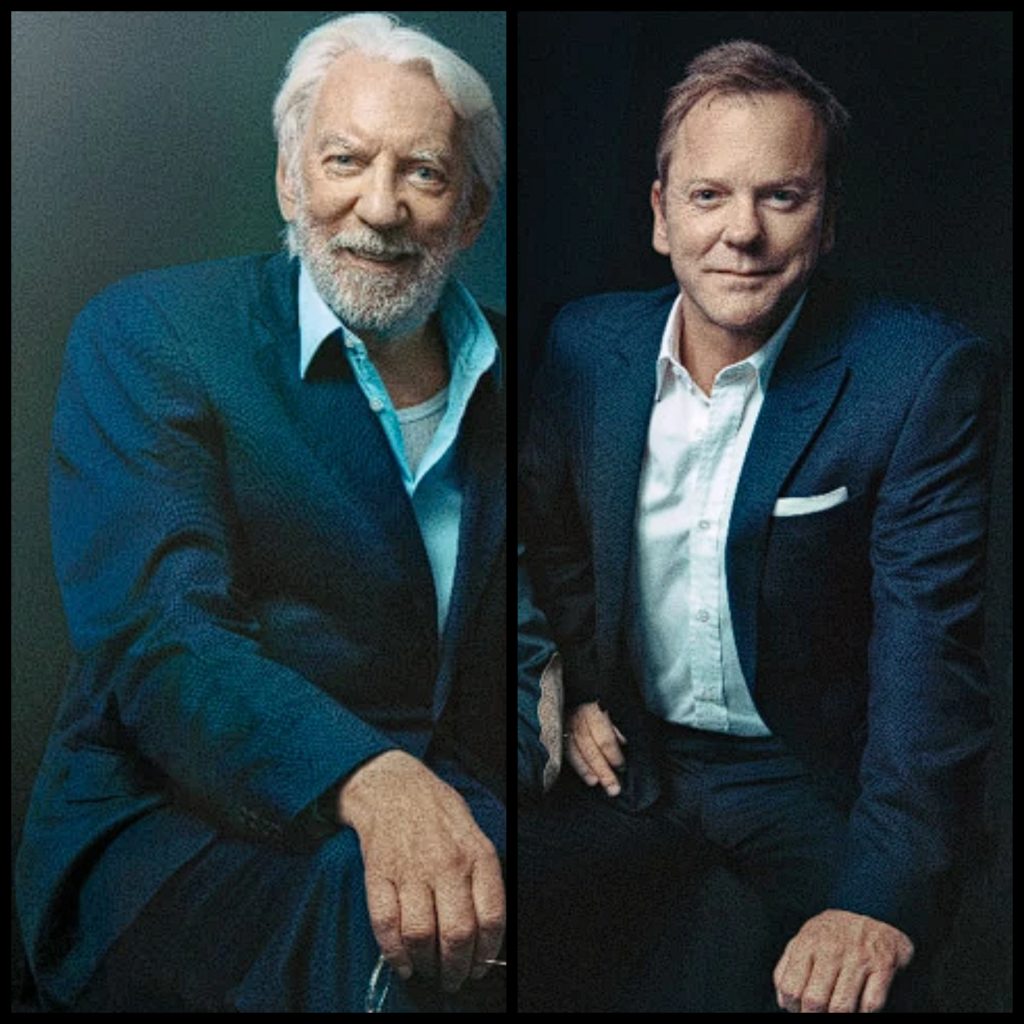 Kiefer has gone on to have loads of success as well, recently starring as the President of the United States in the Netflix series Designated Survivor. Given that his mother was also an actress, it is not shocking that Kiefer has found much success in the industry.
Marcheline Bertrand and Angelina Jolie
A little-known fact is that Angelina Jolie is the daughter of actress Marcheline Bertrand. Marcheline had a few small roles but passed down that love of acting to her daughter. Angelina has starred in a huge amount of films and has become a household name as a result.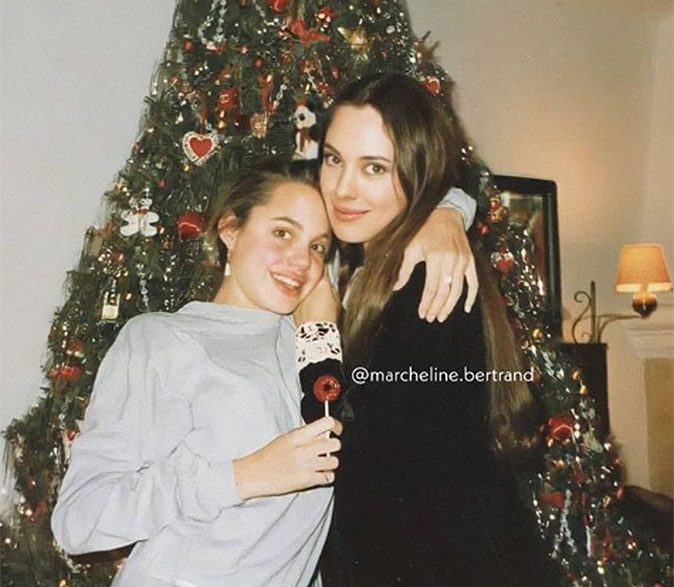 However, Marcheline dedicated most of her time to political and humanitarian pursuits. She has clearly passed this down to Angelina as well, given that Angelina has participated in a lot of charity work and now works regularly for the United Nations.
Tracee Ellis Ross and Diana Ross
Diana has truly passed her diva genetics onto daughter Tracee. Although Diana was a star in the music industry, Tracee has blazed her own path as a comedian. Diana is probably still the more famous one, given her songs are still widely known. But Tracee has had a very successful career as well.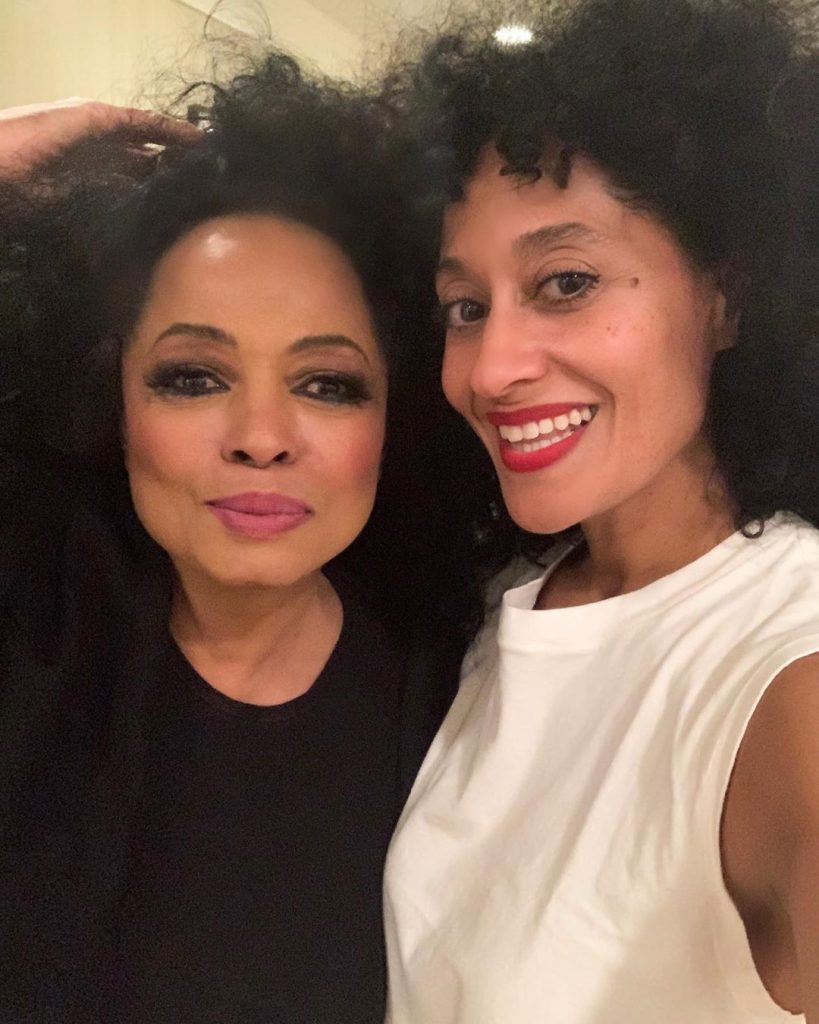 Tracee has a degree from Brown University. She has also starred in the satirical series Black-ish and award-winning Girlfriends. She has won five Emmy awards throughout her career and has been nominated for many more. Overall, both mother and daughter have had wonderful careers!
Vanessa Paradis and Lily-Rose Depp
Lily-Rose is the daughter of two very famous people – Vanessa Paradis and Johnny Depp – so it was no surprise that she started working in the entertainment industry in her teens. Vanessa is a model and musician, most notably modeling for Chanel.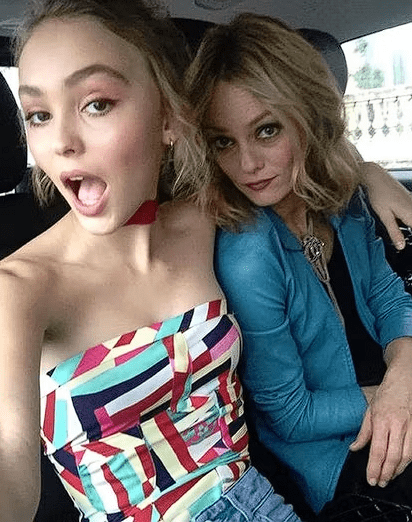 Lily has also become a model and actor, appearing on one of her mother's album covers. She has landed a number of smaller roles in Tusk and Voyager. She has modeled for Chanel in a number of runway shows, just like her mother.
Lori Loughlin and Olivia Jade
Lori was a child star, beginning a modeling career at just 11 years old before moving into acting. Her breakout role was in the ultra-famous TV show Full House. Lori had a number of other acting roles and then married the founder of Mossimo, Mossimo Giannulli.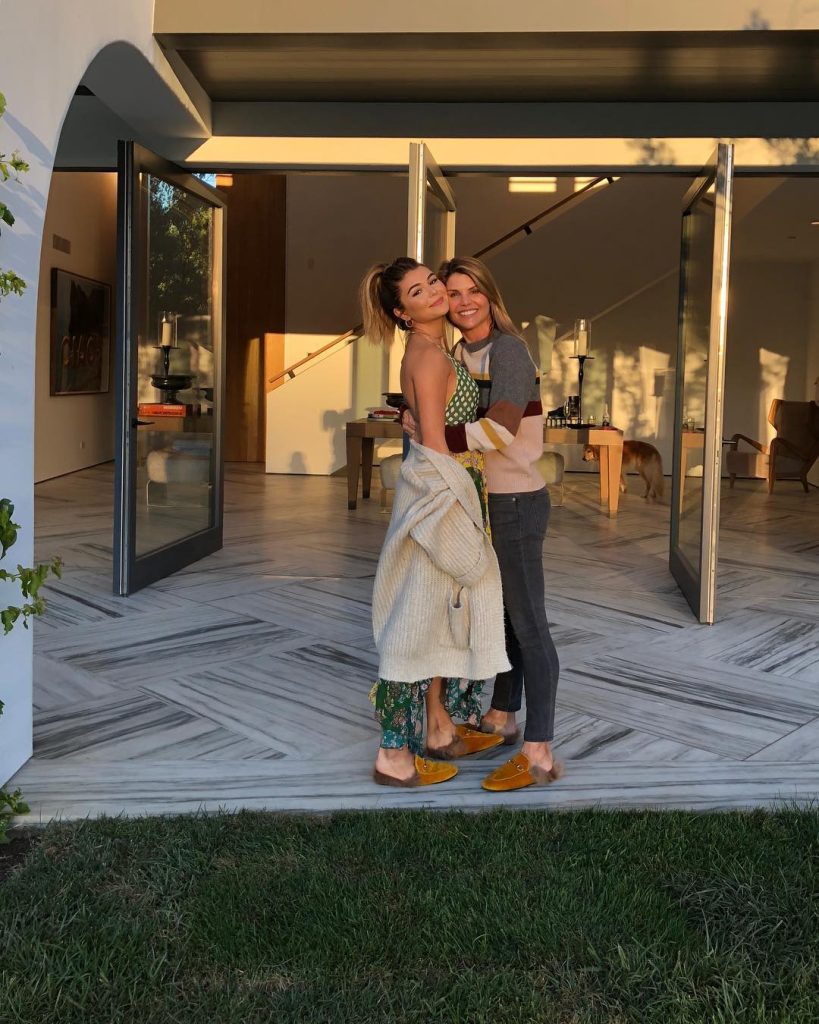 Olivia gained fame during her childhood due to her famous parents, gaining thousands of subscribers on her YouTube channel and dabbling in the modeling industry. She is now studying at university, and her mother, Lori, has been released from prison over bribery charges for university admissions.
Kris Jenner and Kim Kardashian
Ultimate mom-ager Kris has made multi-millionaires out of all of her children. She initially became notorious for being the wife of one of OJ Simpson's lawyers and then marrying Caitlyn Jenner before she transitioned. The daughter that kick-started the dynasty, however, was Kim.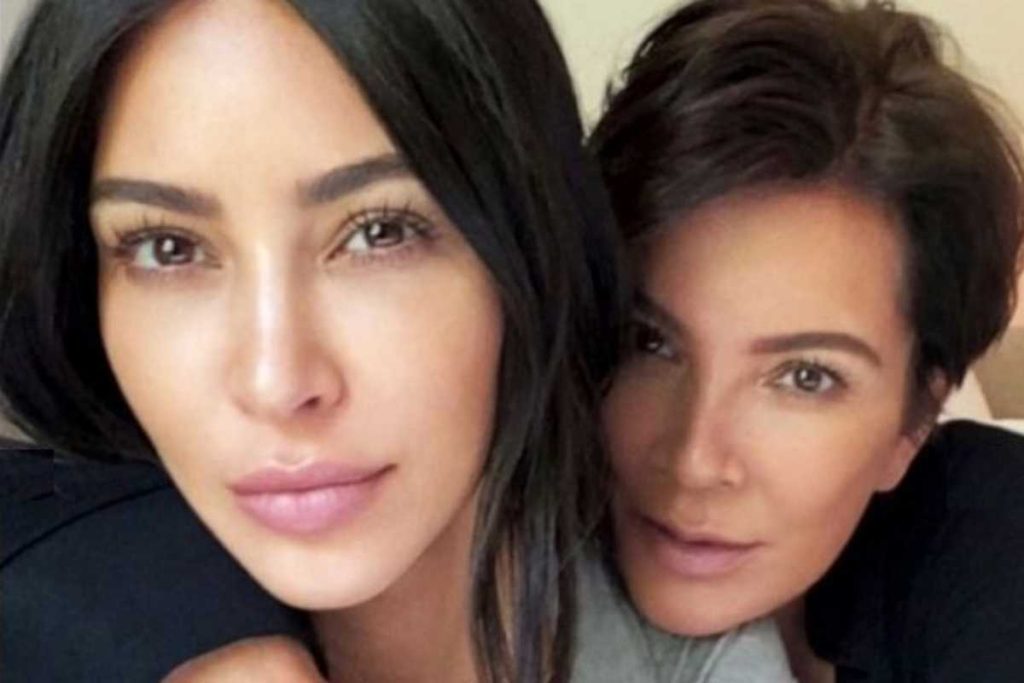 Kim first became famous when her sex tape with a rapper was leaked. However, the family didn't let this get them down; in fact, they capitalized on the attention and started a reality TV show and a number of businesses in the years following.
Blythe Danner and Gwyneth Paltrow
Blythe has had a very successful acting career, starring in Will and Grace and the Meet the Parents film series. She also won an Emmy for her supporting role in Showtime's Huff. It is a little-known fact that Gwyneth Paltrow is her daughter.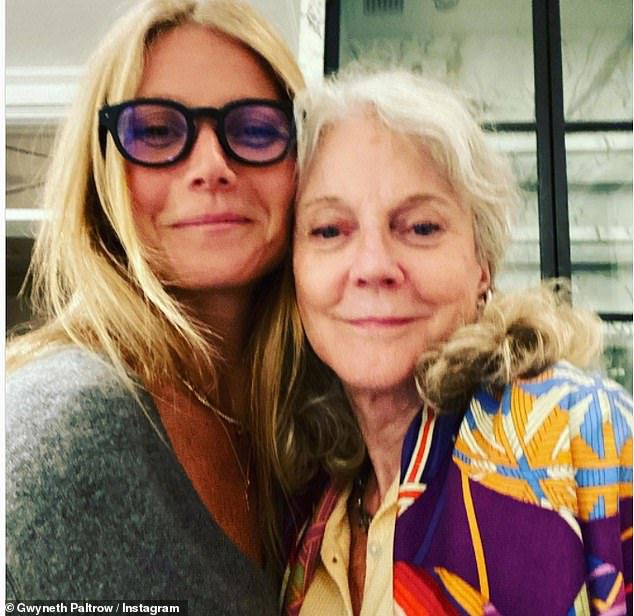 Gwyneth is, of course, a very famous actress in her own right, starring in a number of high-profile movies, notably the Iron Man series. She has also won an Oscar for her role in Shakespeare in Love. Like mother, like daughter, as they say!
Will and Jaden Smith
Will Smith is famous worldwide for his role in The Fresh Prince of Bel-Air, Men in Black, and his musical endeavors. Will and his wife, Jada Pinkett-Smith, have two children, one of them being son Jaden. Jaden has followed in his famous parents' careers in both acting and music.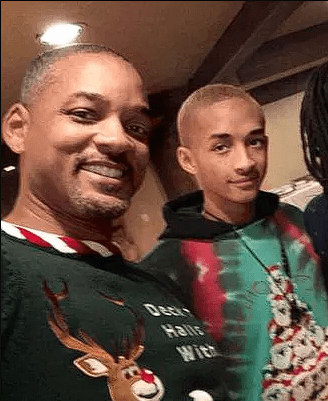 Jaden has featured on a song with Justin Bieber, has started a clothing line, and has starred in a number of films with his dad, most recently the film After Earth. Jaden also has a philanthropic streak, starting an eco-conscious water company.
Yolanda and Gigi Hadid
Yolanda first rose to fame as a model, but she is most well known for her role on the Real Housewives of Beverly Hills, which showed glimpses of daughters Gigi and Bella also entering the modeling industry. Yolanda also started a competition show called Making a Model.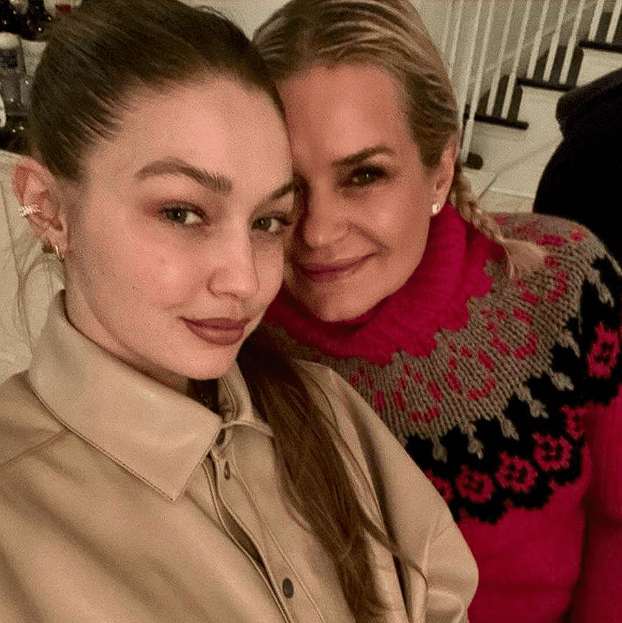 Gigi very quickly became a supermodel, landing a coveted spot in the iconic Victoria's Secret Fashion Show. She now frequents fashion week shows all over the world and is the face of several campaigns. Although she took some time out when she had her baby, she is already back to modeling for big-name designers.
Will and Willow Smith
Will and actress Jada Pinkett-Smith also have a daughter, Willow. Willow is following in her parents' footsteps just like her brother, dabbling in music, acting, and podcasting from a very early age. Her breakout song was Whip my Hair in 2010.
Since then, Willow has released three more albums, starred in two films (including one alongside her dad, Will), and began the Red Table Talk show with her mother, Jada, and maternal grandmother. It is clear that both Smith children are multi-talented and have very bright careers ahead of them.
Cindy Crawford and Kaia Gerber
Cindy was one of the OG supermodels in the 90s and has clearly passed this down to her daughter, Kaia Gerber. Kaia has very similar features to her recognizable mother and has become a sought-after high-end model in her own right.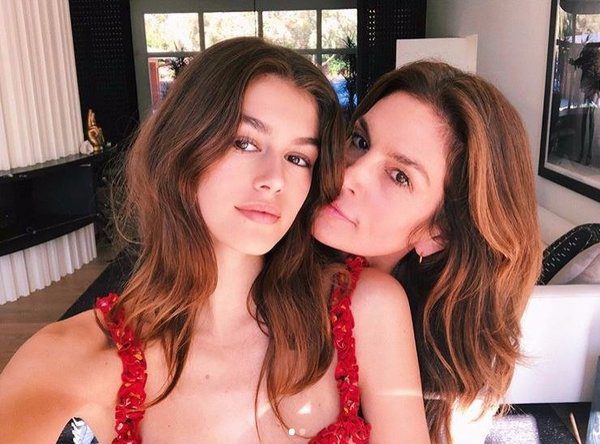 Kaia has gained a large social media following and has featured in campaigns for the likes of Marc Jacobs. She was the face of the famous fashion house's Daisy fragrance campaign. Kaia is critically acclaimed as an up-and-coming model despite her mother's influence.
Arnold and Patrick Schwarzenegger
Given that Patrick's mother and father have both had successful political careers, it would make sense if he pursued a similar career path. However, Patrick has instead decided to go after an acting career like his father, and it is shaping up to be very successful.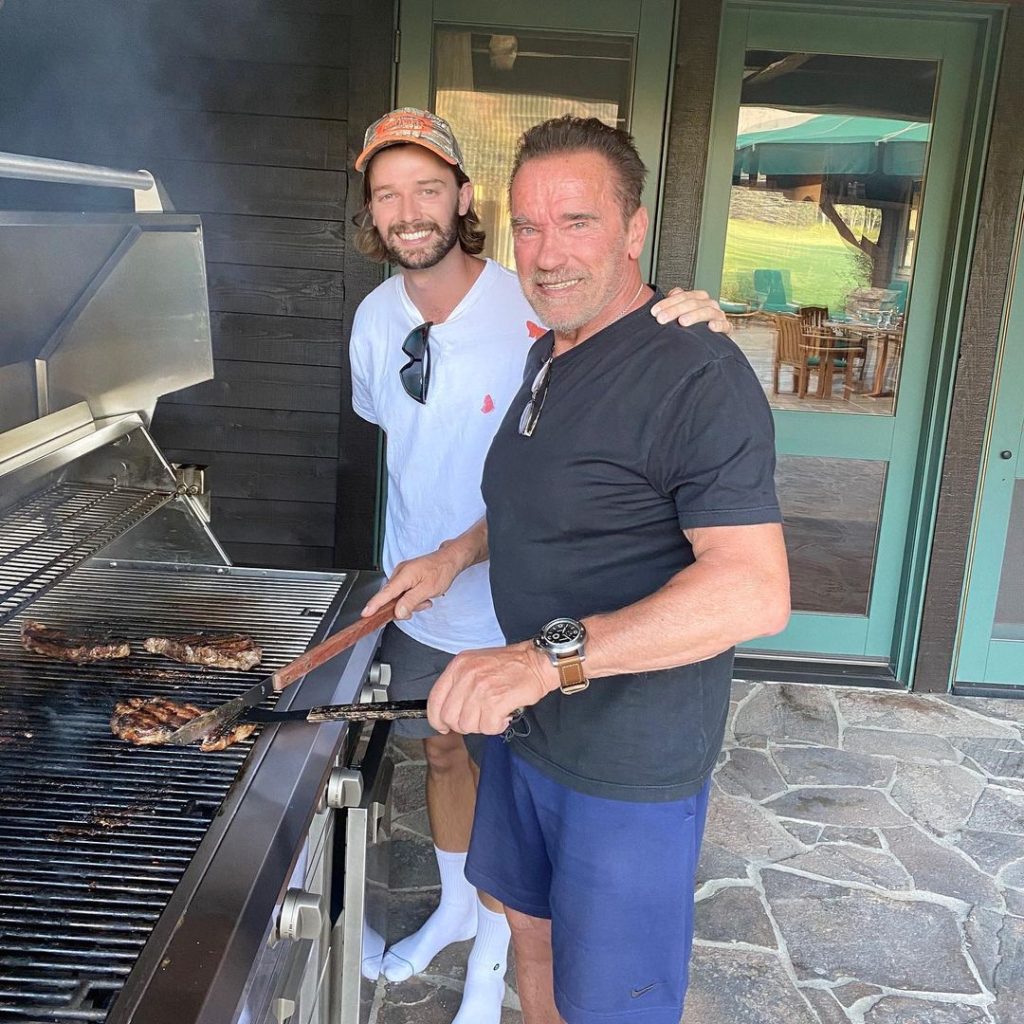 Patrick has had some minor acting roles in a number of Hollywood movies and most recently has landed a lead role in Midnight Sun alongside Bella Thorne. He has also dabbled in some modeling work and has started a men's fashion label.
Robin Wright and Dylan Penn
Robin has had a long and rewarding acting career – managing to transition from a soap opera to full-blown Hollywood films successfully. She has starred in hugely profitable films such as Princess Bride and Wonder Woman. She had her daughter Dylan with Sean Penn.
Dylan is making strides in the modeling industry, which is no surprise given her gene pool. She first got signed to Premier Model Management in 2014 after working with photographer Tony Duran. She isn't a typical nepo-baby, though, having worked as a waitress, pizza delivery, and in an advertising agency.
Phil and Lily Collins
Phil Collins is a famous musician, having a very successful career as the frontman of Genesis. He had his daughter Lily with Jill Tavelman. Lily has pursued many career paths in her time but started acting when she was a kid.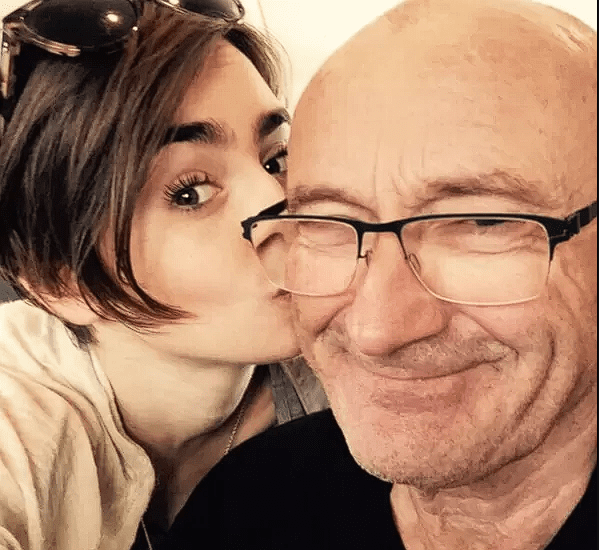 Lily has starred in a number of films and won a Golden Globe in 2016 for her role in Rules Don't Apply. She also has a journalism degree from USC and has written for Seventeen, Teen Vogue, and the LA Times, and she has modeled for Chanel.
Kyra Sedgwick and Sosie Bacon
Kyra was the leading star in The Closer but has been a force in the industry with a number of other roles in high-profile roles. She had her daughter Sosie with actor Kevin Bacon. While the pair tried to keep Sosie away from the spotlight, her dad eventually cast her in Loverboy.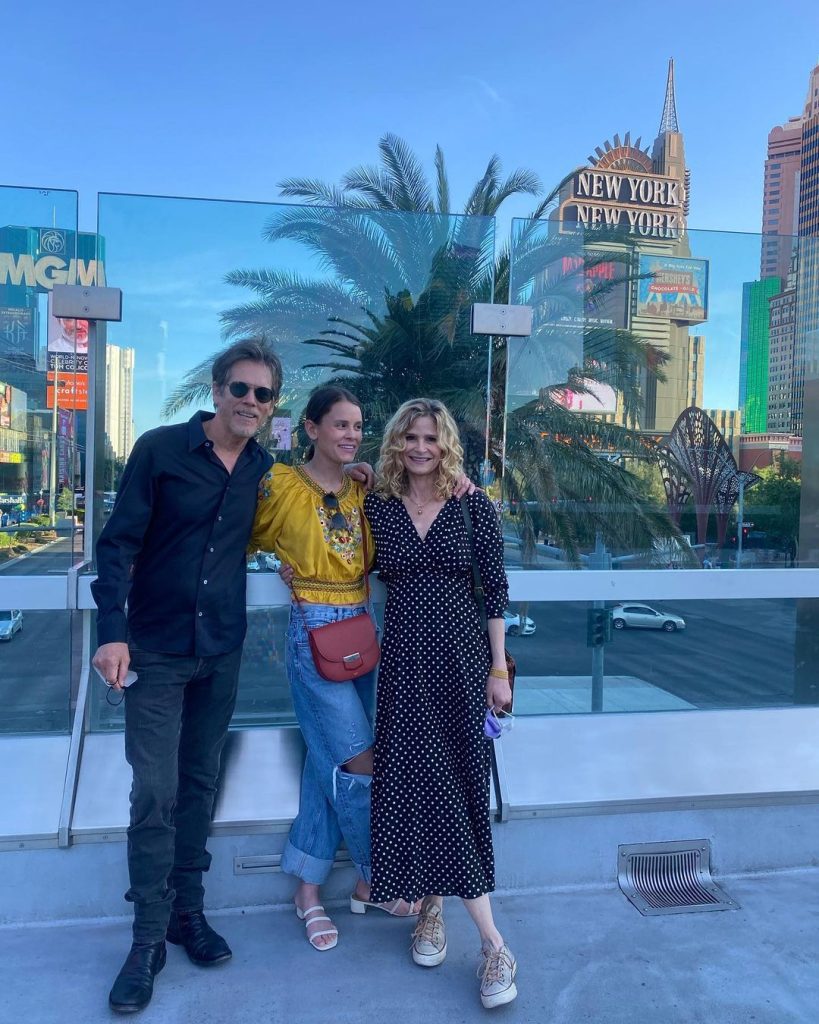 Sosie has since had a role in The Closer alongside her mom and, since finishing high school, has pursued acting full-time. With parents like hers, we are sure that we will see her become very successful in the near future!
Tish Cyrus and Miley Cyrus
Tish is a multi-talented force in the showbiz industry – she is an actress, producer, and manager of her ultra-famous daughter, Miley. Although Billy Ray has also played a huge role in Miley's initial success, it is clear that Miley has become the biggest star of the family.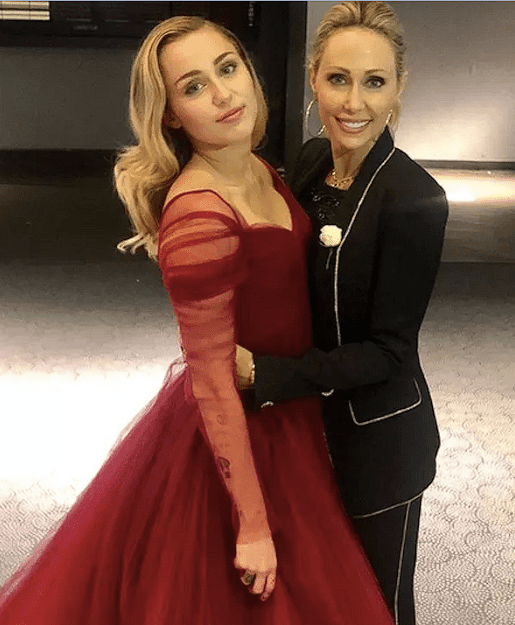 Miley, of course, found her start in Hannah Montana, which then grew beyond the show into a movie and world tour. She has since acted in several other films and released a number of studio albums in all ranges of genres.
Susan Sarandon and Eva Amurri
This mother-daughter duo is an incredible acting team. Susan's most famous role was in the Rocky Horror Picture Show, which left a mark on all viewer's brains. Eva has had a few smaller roles and guest-star roles in her career.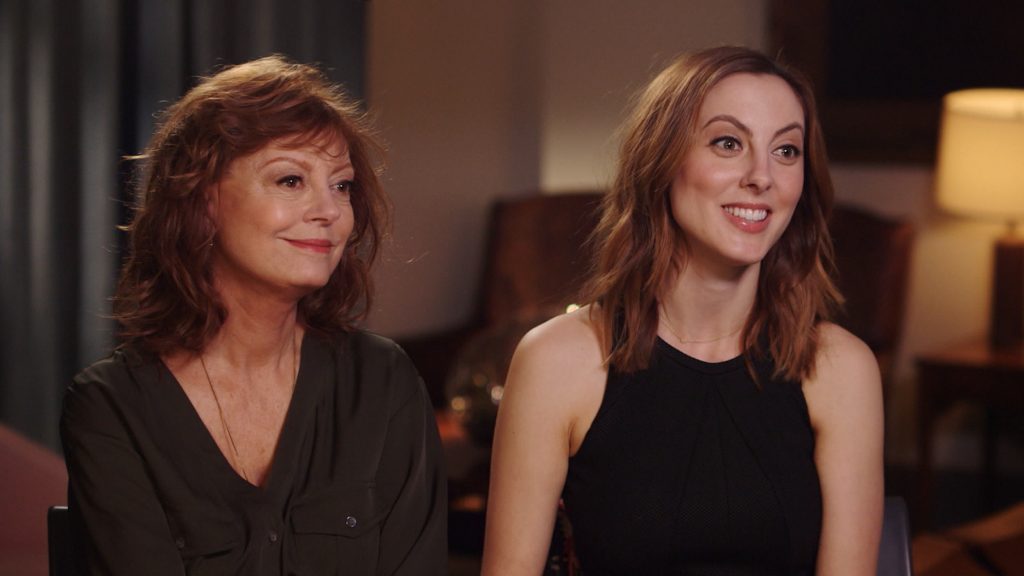 The most notable guest-star role was when the pair worked together on a guest episode of Friends titled "The One with Joey's New Brain." In the episode, Susan slaps Eva, which is a funny dynamic, considering this probably wouldn't happen anywhere else.
Martin Sheen and Charlie Sheen
Martin was the star that brought us the iconic political drama, The West Wing. He now stars in the Netflix series Grace and Frankie. His career has clearly been a path of serious and dramatic acting. While his son Charlie also followed an acting career, his has been notably less serious.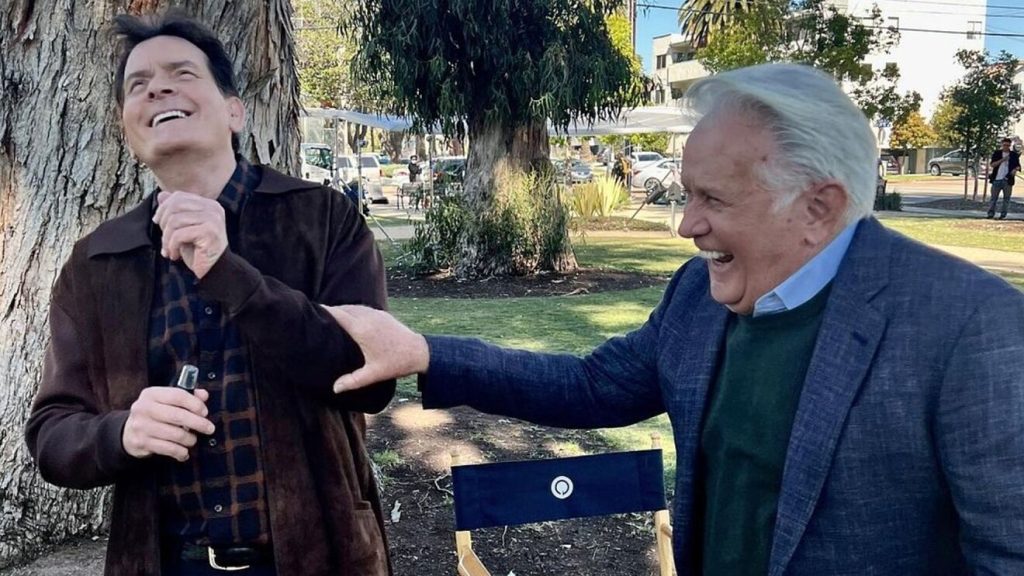 Charlie is known for his leading role in Two and a Half Men, a sitcom that garnered worldwide fame. He has also received a lot of off-screen attention for his womanizing and outlandish quotes to the press. Since Two and a Half Men, he has continued to act in TV and film.
Demi Moore and Rumer Willis
Rumer is the daughter of famous actors Demi Moore and Bruce Willis, so it is no surprise that she inherited great acting abilities. Demi is famous for her role in Ghost, opposite Patrick Swayze, and Bruce rose to fame in films such as Die Hard and Pulp Fiction.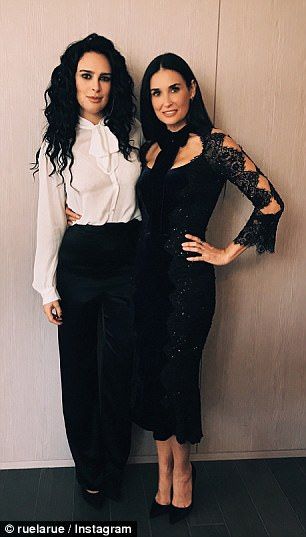 Although Rumer has only dabbled in acting, she has already had great success, landing roles in films such as The House Bunny and on TV in the massive Pretty Little Liars. Given her parent's fame, it will be no surprise to see Rumer really make it big!
Kate Beckinsale and Lily Mo Sheen
Kate is an English actress, most known for her performances in Shakespeare's Much Ado About Nothing, the Underworld series, and Serendipity. Lily has followed in her mother's footsteps since a very young age, as she started an acting career as a child.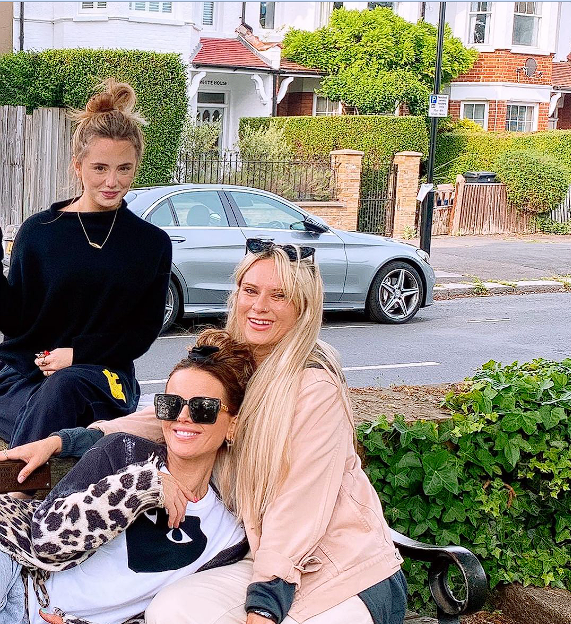 Lily starred in Click alongside Adam Sandler in 2006 and has continued to land smaller roles since. She is still acting and will be a lead in the comedy film The Unbearable Weight of Massive Talent. This film is being released in 2022.
Christie Brinkley and Sailor Brinkley Cook
Christie has had a very successful modeling career, appearing on the cover of huge magazines in the 1980s – including Sports Illustrated and Cover Girl. As such, Christie earned high prestige and notoriety in her prime years for her modeling work.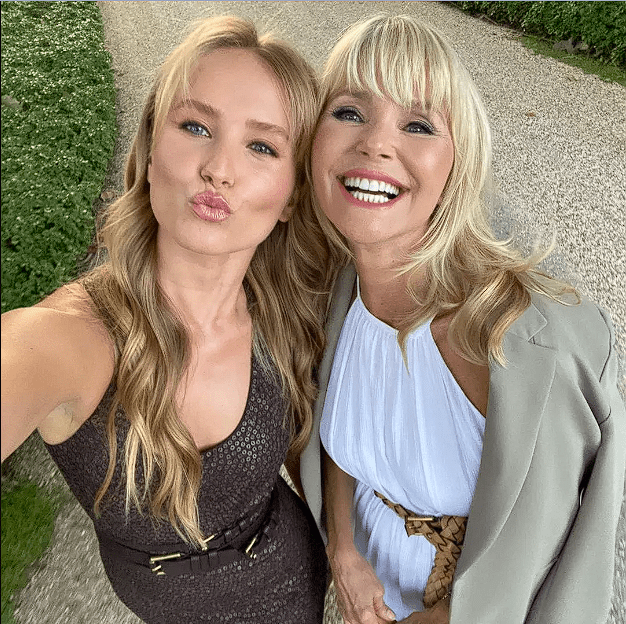 Daughter Sailor has also been pursuing a modeling career, which has made her mother very proud to see her daughter following in her footsteps. She has appeared on the cover of Sports Illustrated and on Good Morning America and has filmed videos for Us Weekly.
Larry and Cazzie David
Larry David is an icon in the TV world – he was the brains behind the defining sitcom Seinfeld and followed that with Curb Your Enthusiasm. It is safe to say that Larry knows a thing or two about comedy. His daughter Cazzie has followed in his footsteps and pursued a career as a comedian.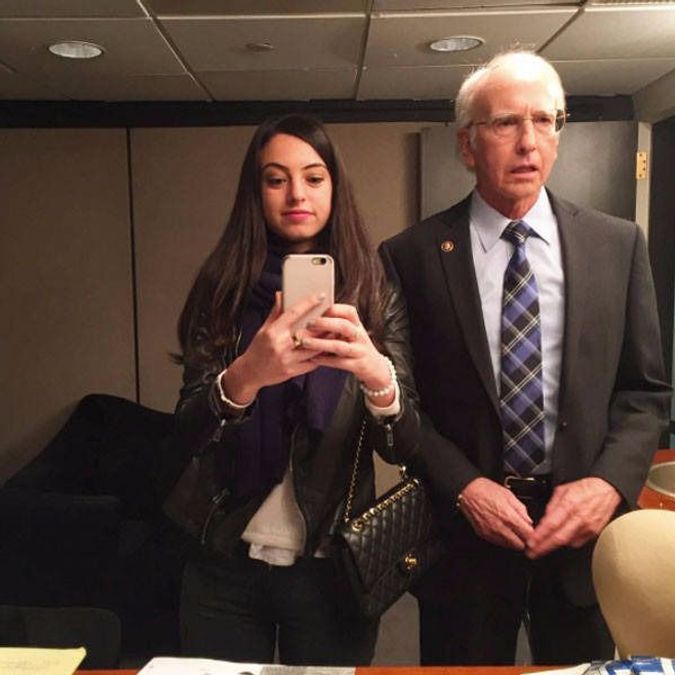 Cazzie has already made and released Eighty-Sixed, which was a comedy web series following a young woman navigating the digital world after a breakup. The series was well received by viewers, and it is clear that she is on track for a very successful career.
Andie Macdowell and Rainey Qualley
Andie is a well-known comedy actress, starring in iconic films such as Four Weddings and a Funeral and Groundhog Day. She had a daughter, Rainey, with model Paul Qualley. Rainey has decided to pursue a career in the music industry and has so far been very successful.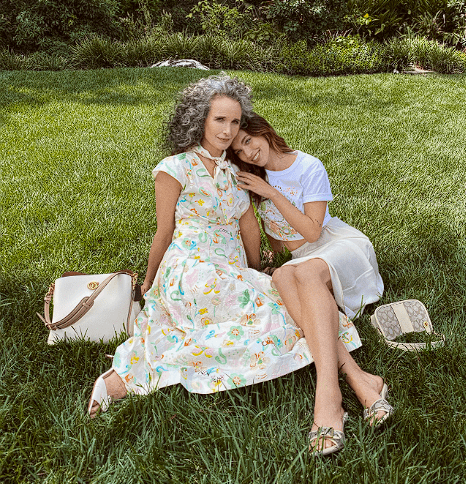 Rainey's most recent release is the single Sweet Spot which she recorded with her boyfriend. She has also dabbled in modeling, though, and recently landed a campaign with none other than Chanel. It is clear that Rainey is doing very well for herself!
Kate Moss and Lila Grace Moss
In the modeling world, having a mom like Kate Moss would go a very long way. Kate was the original supermodel and the blueprint for the modeling industry in the 90s and early 2000s. Her daughter, Lila, has followed this path and gone after a career in modeling.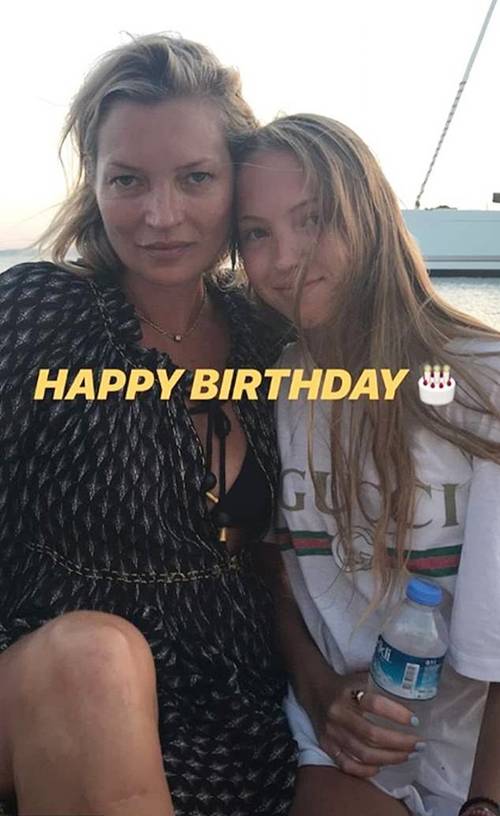 Lila has already graced the cover of Vogue and continues to land huge opportunities, no doubt guided by her mother. She has also been in high-fashion campaigns, including one for Italian house Versace. In 2022, she was even invited to the prestigious Met Gala.
Quincy Jones, Rashida Jones and Peggy Lipton
Rashida is the daughter of the famous music producer Quincy Jones and model, singer, and actress Peggy. Quincy is known for creating the Motown sound, especially in the mainstream industry, and Peggy was most famous for her role in Twin Peaks.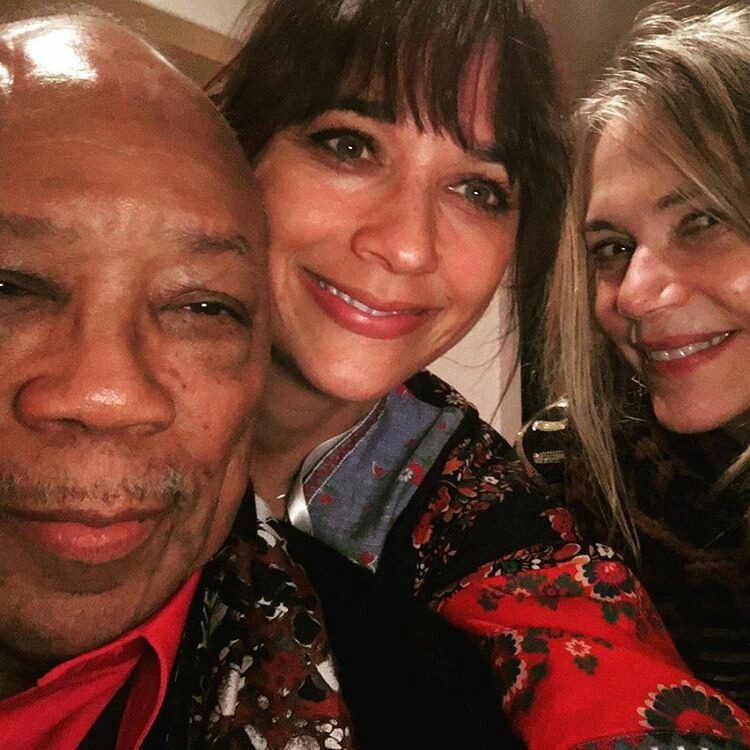 Rashida shot to fame for her leading role on the American version of The Office and is now featuring in Angie Tribeca and is on the writing team for Toy Story 4. Destined for a strong career in entertainment, Rashida has taken her talents and used them very well.
Jamie and Corinne Foxx
Jamie has made a name for himself as both an actor and a musician, starring in films such as The Incredibles and featuring on songs with the likes of Kanye West. As such, it is no surprise that his daughter Corinne is making waves in the entertainment industry and showcasing her many talents.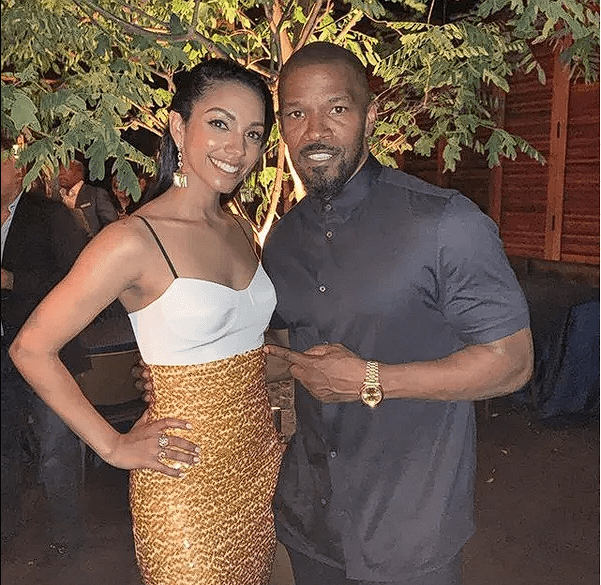 Corinne is a model, actress, and DJ. Her modeling career has seen her work with major brands such as Dolce & Gabbana, Ralph Lauren, and Kenneth Cole. She has won major beauty pageants serving as Miss Golden Globe in 2016. She has acted in Sweet/Vicious and DJ'ed for Foxx's upcoming musical.
Ice Cube and O'Shea Jackson Jr
These two are really similar in physical appearance, and both have pursued acting and music careers. The well-known Ice Cube started as a rapper with the group N.W.A. but then pursued his career as a solo artist. He then branched into acting and landed roles in a number of films.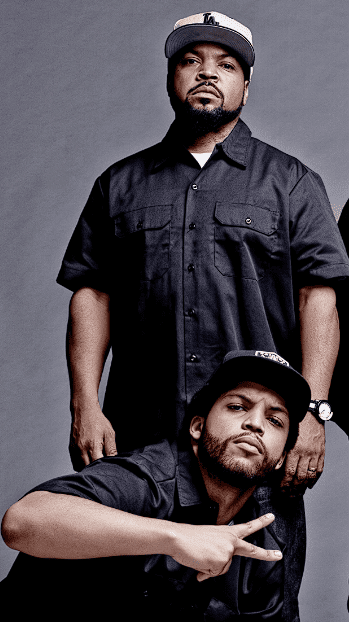 Son O'Shea has followed a similar career path to his dad. Although he has been successful in his music releases, including featuring on one of Ice Cube's albums, O'Shea's greatest hit so far has been an acting role in Straight Outta Compton, in which he portrayed his dad!
Jerry Hall and Georgia May Jagger
Georgia May might just be the most genetically blessed person on the planet – her parents are rock legend Mick Jagger and supermodel Jerry Hall. Few can be so lucky! Georgia has capitalized on this and began a modeling career in 2008.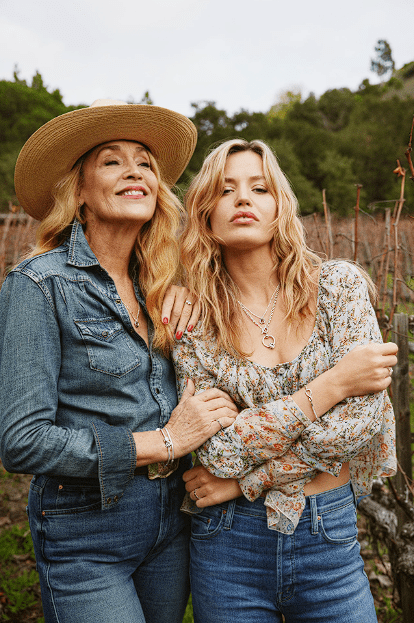 Georgia has made serious strides in her career and has worked for major companies such as H&M, Chanel, Versace, and Vivienne Westwood. To top it off, she was a representative of the British fashion industry campaign at the 2012 London Olympics.
Karen Sullivan and Abbey Clancy
Abbey Clancy is a true supermodel, having graced the cover of more than 50 magazine covers in the US and the UK, and walked on several runways for major fashion labels. She has even walked in the prestigious Victoria's Secret Fashion Show.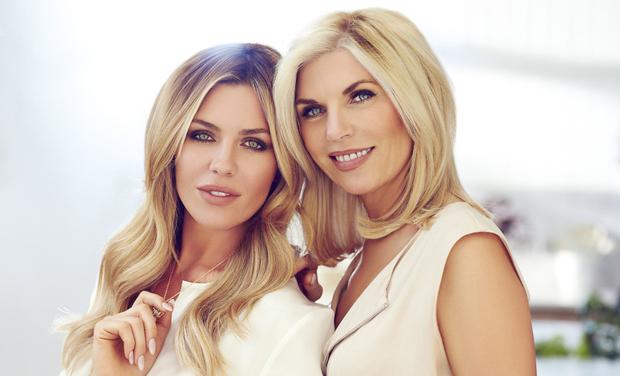 Karen is known for being Abbey's mother and plus-one to a load of fashion events. In Karen's Instagram comments and in real life, she receives relentless comments about how the pair look like sisters rather than a mother and a daughter.
Chris and Abby Elliot
Abby comes from a line of acting and comedy greats – her grandfather was Bob Elliott, who was in the Saturday Night Live cast in 1978, and her dad is Chris Elliott, who also featured on SNL. It was no surprise, then, when Abby got the call to be on the show!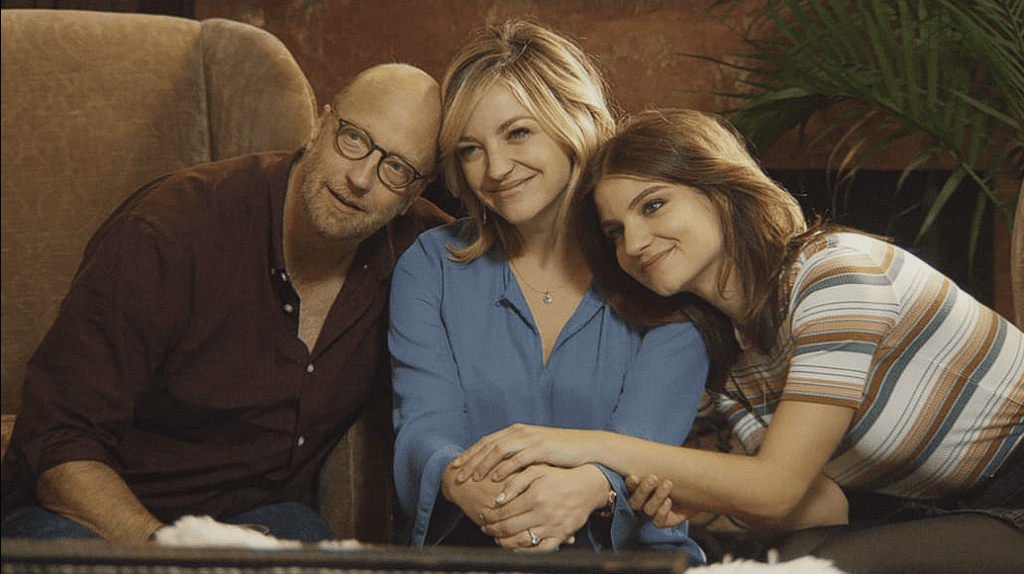 Abby was on SNL from 2008-2012, where she performed a number of hilarious impressions of people such as Zooey Deschanel and Rachel Maddow, just like her father and grandfather before her. She has continued her acting career and was in Odd Mom Out and Indebted.
Damon Wayans and Damon Jr
This father-son duo looks almost identical to one another, and having the same name doesn't help either! Damon is a comedian, actor, and producer. He has worked on some major projects, including a full-year stint on Saturday Night Live.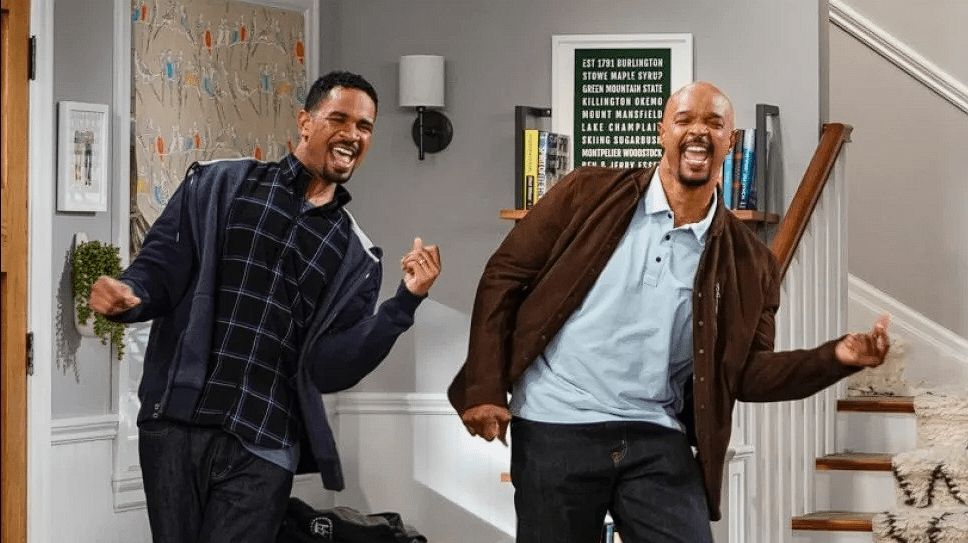 Damon Jr has followed in his father's footsteps and has become an actor. He is most well known for his role as Coach on the sitcom New Girl. Since that role, he has also starred in Big Hero 6 and other Hollywood films.
Kim Basinger and Ireland Baldwin
Kim was once married to Alec Baldwin, and the two had a daughter, Ireland. Kim herself had a very successful modeling and acting career, and Alec is a very famous actor. Ireland was basically destined to end up working in the entertainment industry.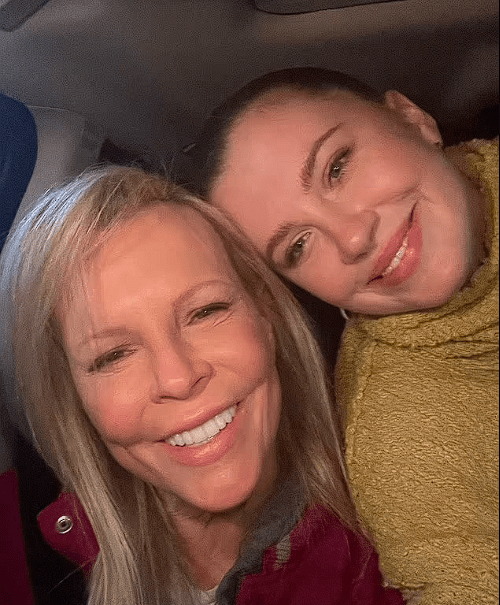 Ireland has pursued a career as a model and an actor, taking on both of her parent's abilities. She was named by Vanity Fair as an 'It Girl' and was on the cover of that magazine. She has also starred in Grudge Match, where she got to play a younger version of her mother's character.
Kristina Pimenova and Ruslan Pimenov
Even though she is only 15, Kristina has already been modelling for most of her life and is only getting better. Pushed into the industry at just 3, Kristina is following in her mother's footsteps. Her parents are Russian ex-footballer Ruslan and model Glikeriya Shirokova.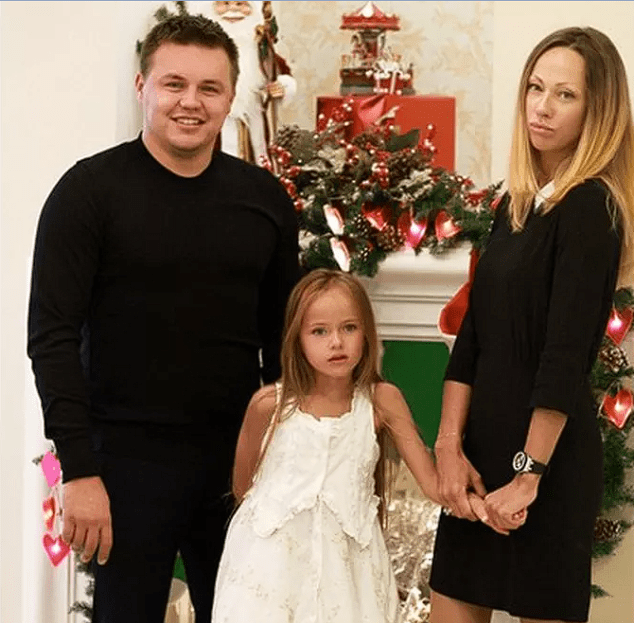 Kristina has bagged several high-profile jobs already, including the cover of Vogue Kids. She is also about to debut in acting in The Russian Bride and won a gold medal in rhythmic gymnastics. The family is now living in America, but talk about a multi-talented child!