Printed Not Colored: Alexis Ferrer brings You Digitally Printed Hair
By Divya G
---
Alexis Ferrer, a contemporary hairdresser and stylist from Spain, has been widely known for creating quirky and creative hairstyles for more than twenty years. However, he has changed the game recently using innovative techniques to do vibrant photographic prints on human hair. It took him years to develop his method until he could print detailed and complex designs on human hair that tell a story – without stencils or dyes.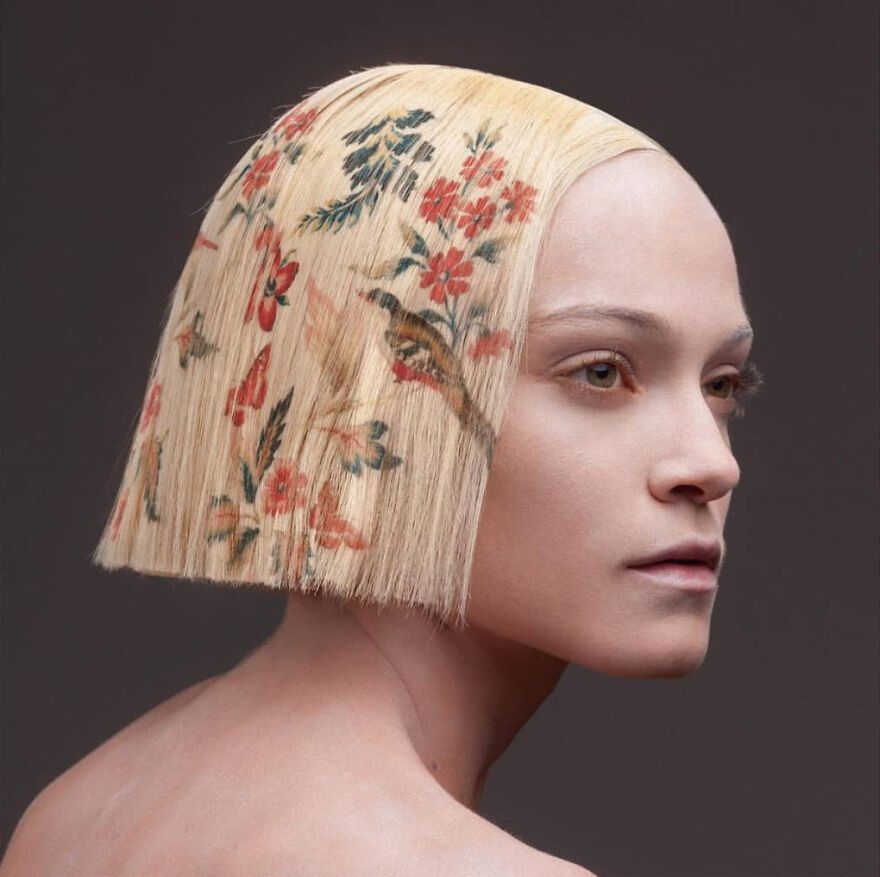 La Favorite: The collection of printed hair
Ferrer has showcased the technique in the recent collection dubbed "La Favorite," a combination of nature, art, and technology that meet in romantic and delicate hairstyles. The collection drew in inspiration from the natural patterns he knew they had in the fabrics used by the French bourgeoisie in the 18th century. He wanted classic and chic to unite in a new, original way.
The development of the La Favorite collection
After trying to get the color intensity and the printing quality exactly perfect, Ferrer transitioned from photographic ink to digital printing and presented the achievement by releasing his new line in July 2020.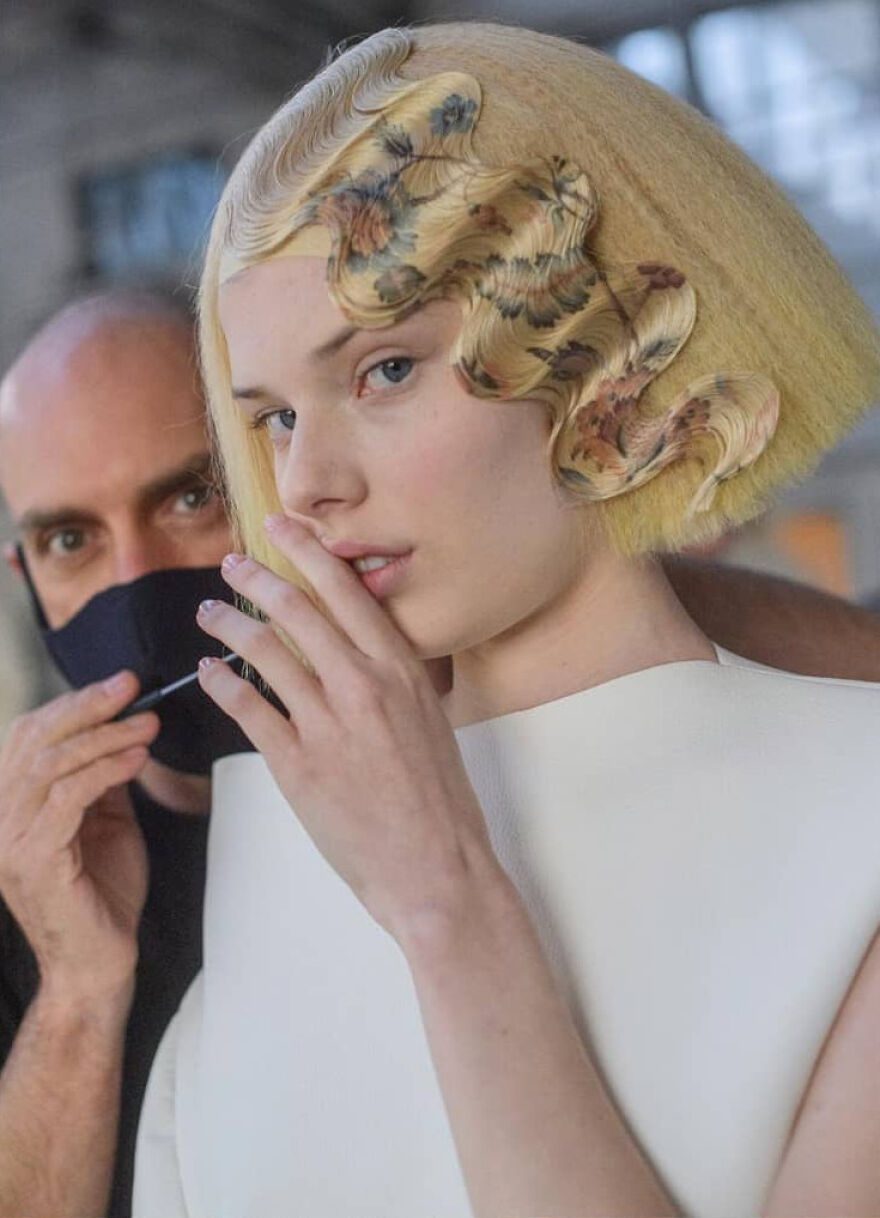 The stylist started using the technique back in 2012, and he has been improving its finer nuances ever since to deliver better resolution on more vibrant palettes. The plan was to showcase patterns on human hair as seen on the fabrics, and Ferrer succeeded. The nature element comes from the fact that he wanted to be a biologist while growing up, and he loves all things related to nature.