Radiation Runway: The Inspiring Story Of A Breast Cancer Patient's Creative Hospital Robe Styling
By Fatime G May 8, 2023
---
In the face of breast cancer, one patient has taken an inspiring approach to her treatment –styling her hospital robe in 30 different ways. She calls it 'Radiation Runway.' This woman's creative and positive outlook reminds us that we can always choose how we react in difficult times.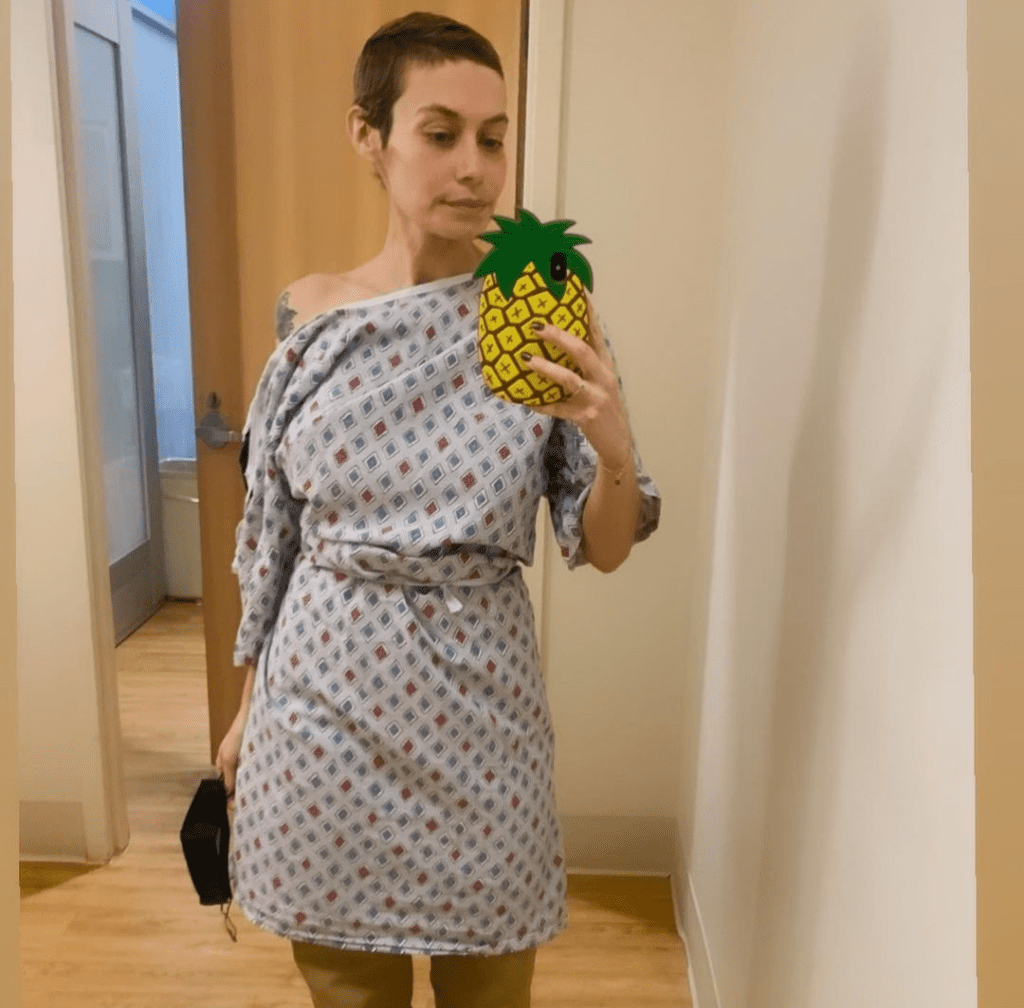 Allie Olson, a 40-year-old from Brooklyn, began her battle in May 2020 amidst the global pandemic that shook the world to its core.
Diagnosed with a rare type of breast cancer, Olson was determined to bring creativity and light-heartedness to her entire experience. The first time she wore her hospital robe, Olson couldn't find a way around it, so she created her robe design which was amusing to give her and the radiologists a laugh, so the next day, she did it again.
After committing to doing it for 30 days in 30 different ways, from glamorous to fun, and with each post she shared, she caught the eyes of thousands scrolling through Instagram. Her posts quickly went viral and caught the attention of many people inspired by her positive attitude toward such a personal experience.
Olson's project was more than just a way for her to bring some humor into the situation; it was also about embracing what she was going through and finding strength in herself and others who could relate to her experience.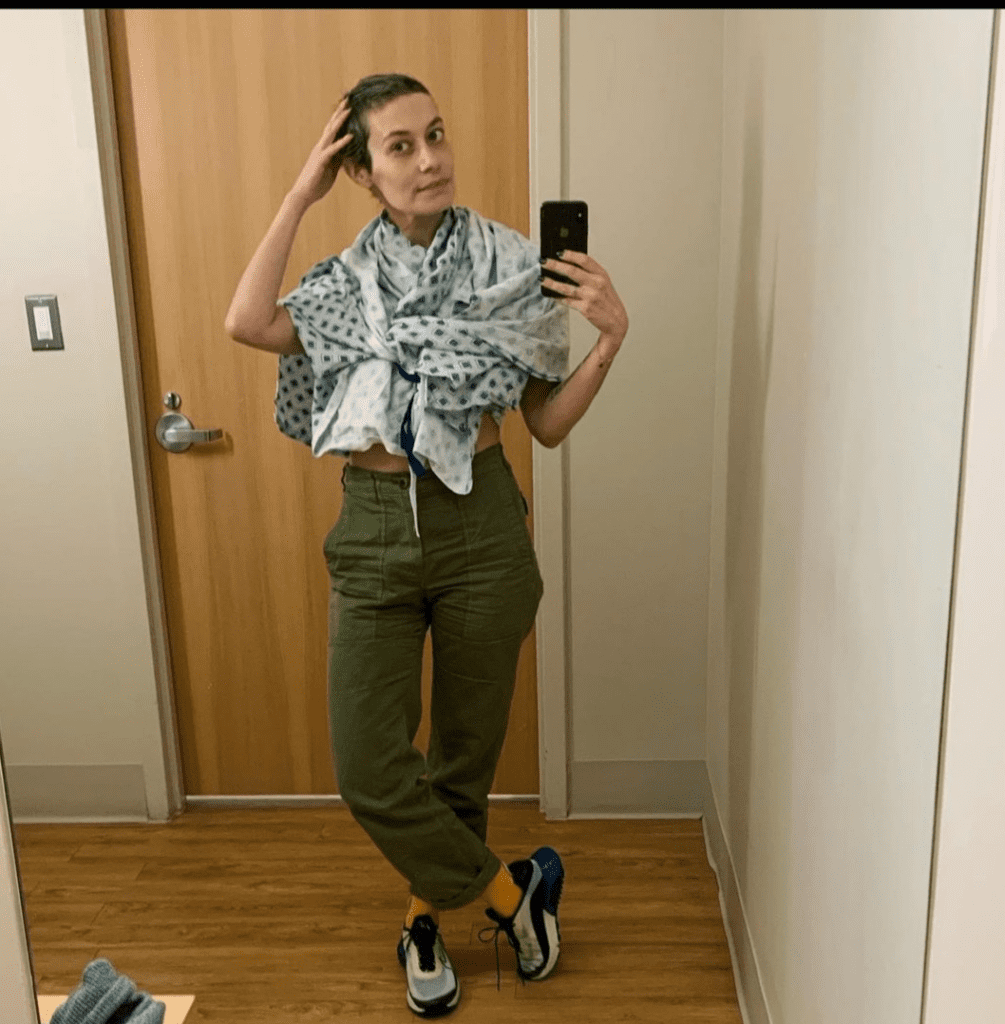 By taking something that could have been seen as embarrassing or degrading—wearing revealing clothing while receiving treatment—and turning it into something beautiful, she showed that having cancer doesn't mean giving up your sense of self or identity.
Besides inspiring those suffering from cancer, Olson also wants people to realize that they should not take anything for granted, even on their worst days, because you never know when something amazing could happen from even the most difficult experiences.
As she put it, there is a lot she learned from the experience and, above all, the value of health.
Allie Olson's incredible story shows us that no matter what life throws our way, there is always hope and opportunity for joy and growth if we are open-minded enough to seize them. Despite undergoing treatments for breast cancer since 2020, Allie has embraced every moment with grace and positivity, including styling her hospital robe 30 different ways!