Never Have To Worry About The Bills: 45 Rich And Successful Celebs Who Come From Wealthy Families
By Ekhama O November 14, 2022
---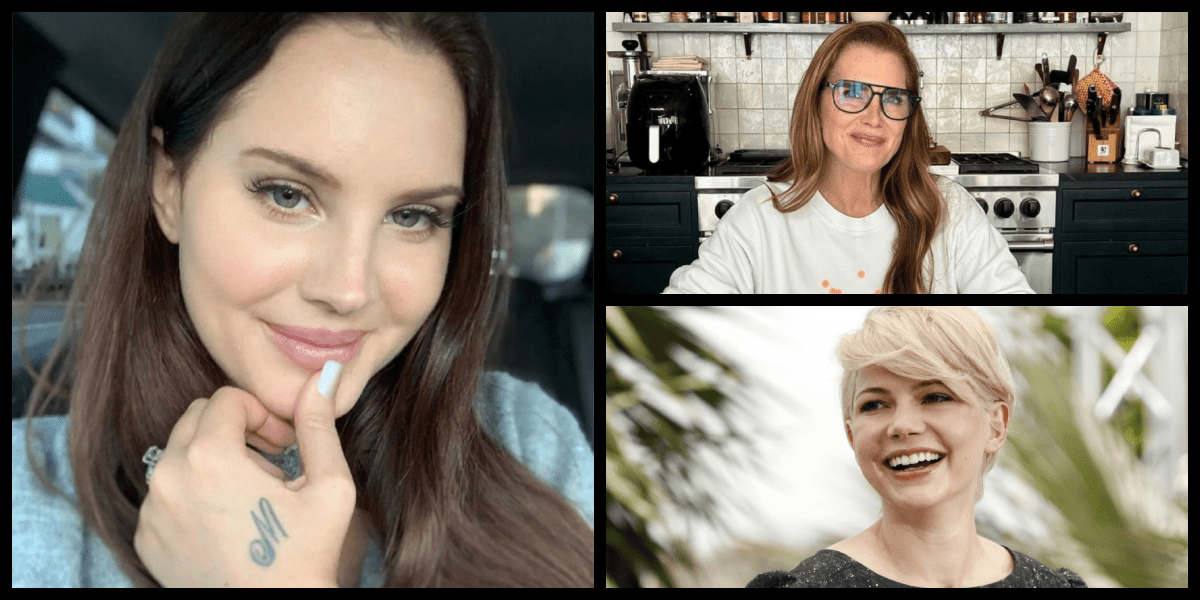 Like many other wealthy and renowned people all over the globe, a good number of celebs came from humble backgrounds. They had to work hard and crawl up to the top of the fame and fortune totem pole. On the other hand, some had a much easier time becoming who they are today.
They weren't just born with the looks, the personalities, and the skills – but they were also born with a silver spoon. Despite the headstart, these people went even further to forge their own legacies. They didn't just sit back and indulge in their family's affluence; they made a name for themselves through their own means and hard work.
Take a look at 45 famous faces who were born to wealthy families but still managed to build their own wealth.
Julian Casablancas
If you were an indie kid in the early 2000s, you have definitely heard of Julian Casablancas. If you haven't, you've probably heard of his band, The Strokes. Some of the best alternative anthems of the past two decades were released by Julian's band, and we're thankful for that.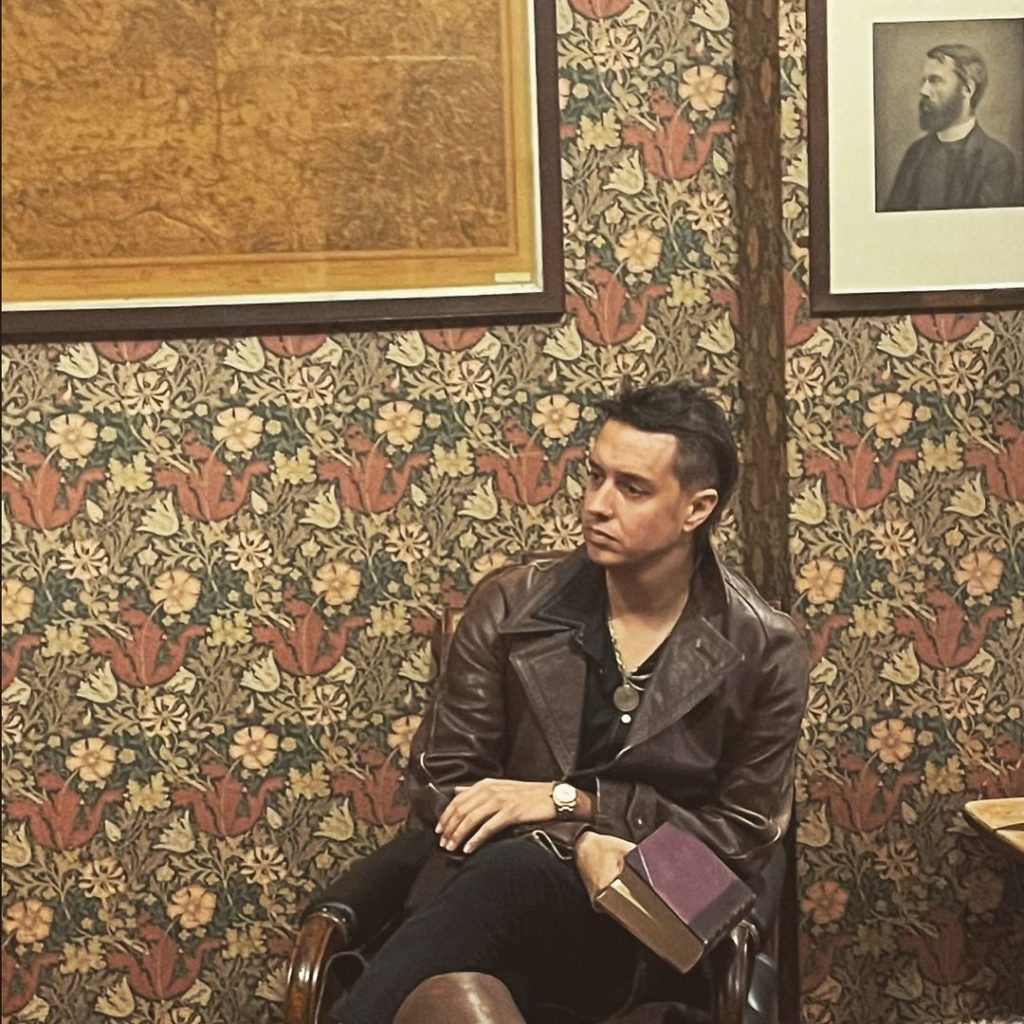 While Julian and his band have made a lot of money with album sales and global tours, the lead singer (and other members of the band, as a matter of fact) was born into a rich family. His dad is the founder of one of the biggest modeling agencies in the world.
Julia Louis-Dreyfus
Seinfeld was by far one of the biggest North American television shows of the 90s, with an estimated one out of every ten Americans tuning in to it regularly at the time. It, alongside SNL and New Adventures of Old Christine, are three shows in which Julia-Louis Dreyfus has played huge roles.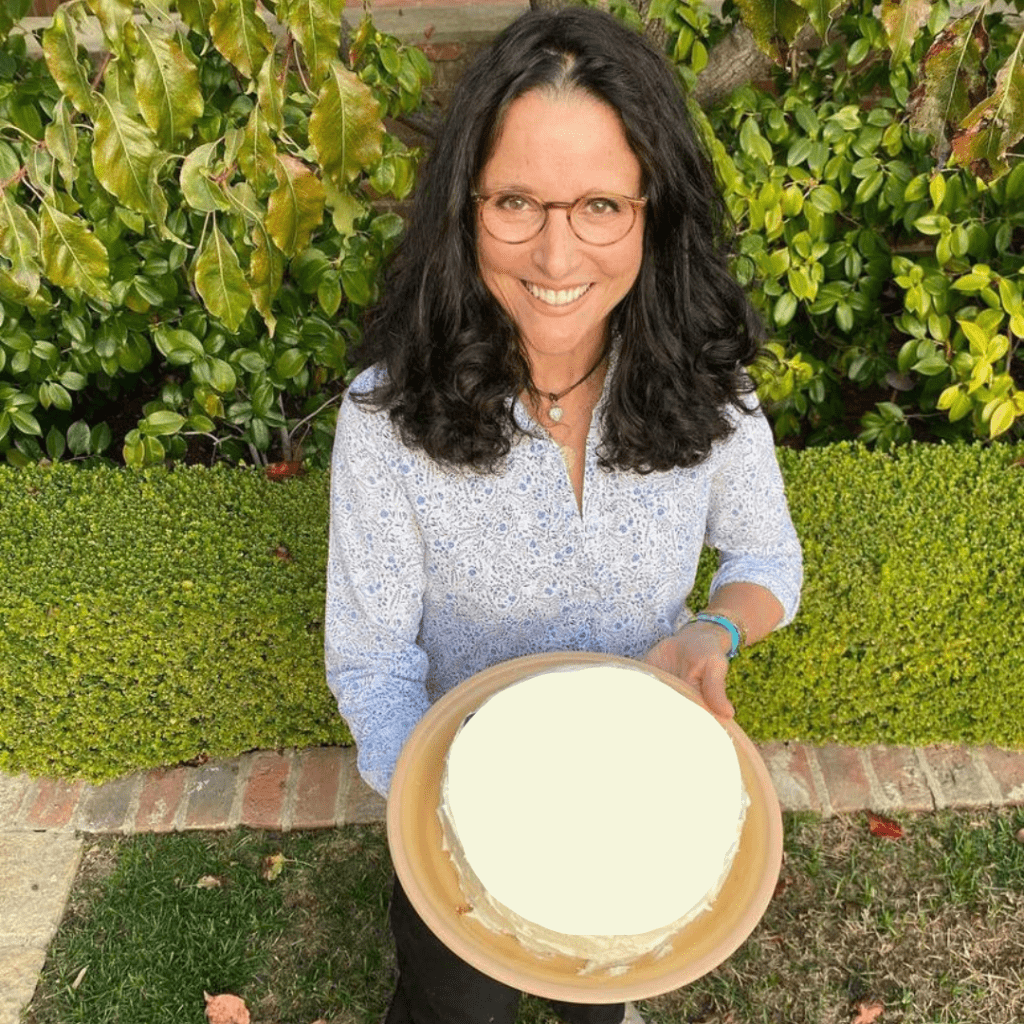 She's won more accolades than most actors would in two lifetimes. Although that can only be credited to her amazing theatrical skills, part of her success can be attributed to the fact that she's lived a pretty privileged life. Her great-grandfather was a big-time investor and businessman!
Ariana Grande
The amazing Ariana Grande is a singer, songwriter, and actress. She's the recipient of multiple relevant awards and is also one of the world's best-selling music artists of the current era. We don't even have to mention how many streams she has on the different music platforms, right?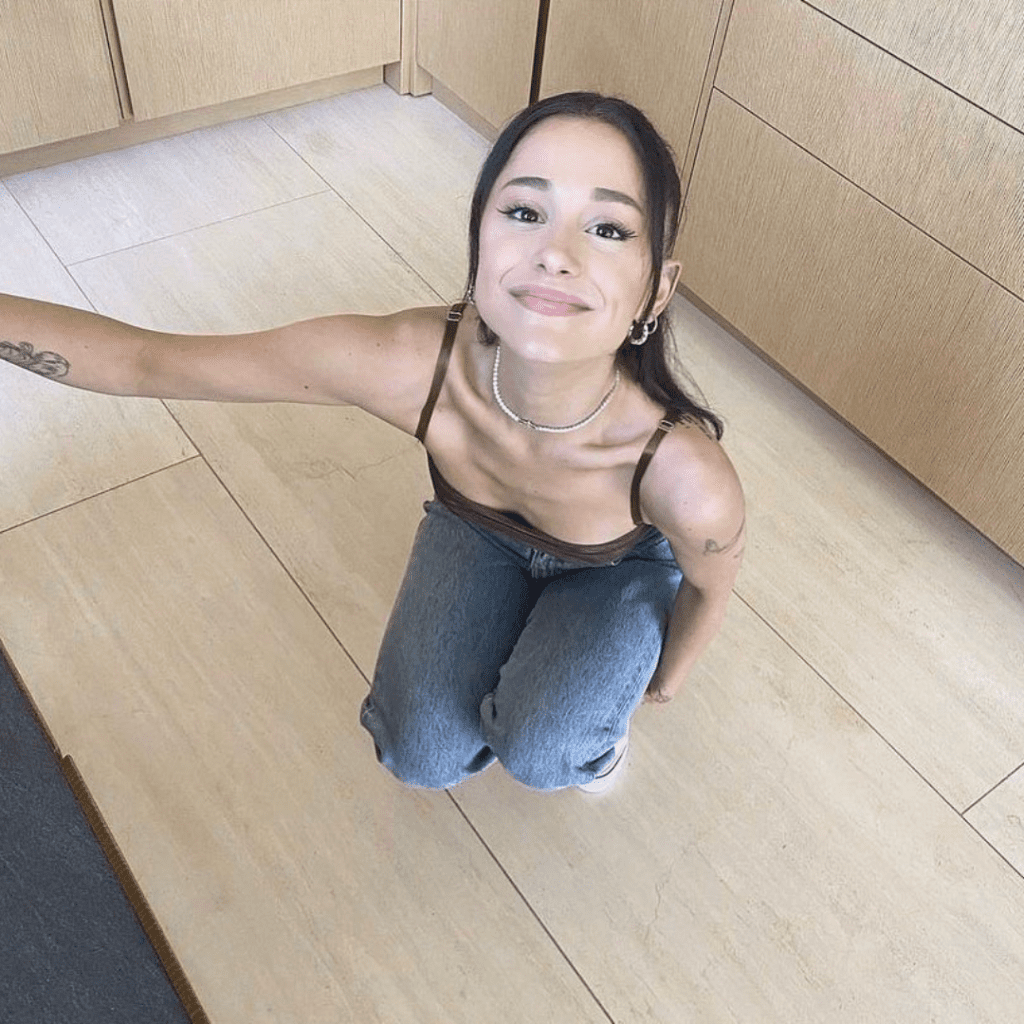 Her success can be credited to her talent but also to the upper hand she gained by being born into a wealthy family. Both her mother and father were successful owners and runners of two companies, so they were fully capable of providing Ariana with the training and support she needed to become a star.
Ansel Elgort
Although playing a character in the horror film Carrie was Ansel's break-out role, many people recognize him for his academy award nomination-worthy performances in the action thriller Baby Driver and the critically-acclaimed film adaptation of the musical West Side Story.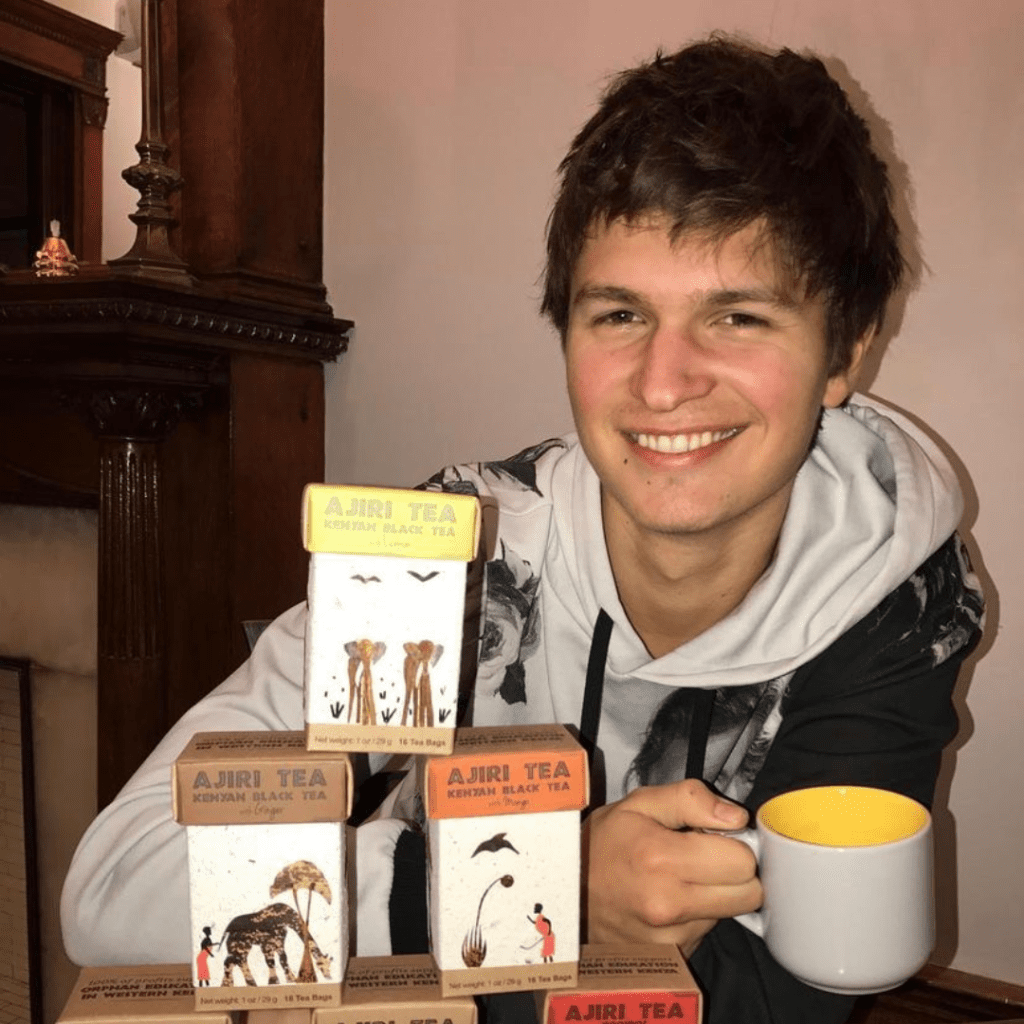 His father, a fashion photographer, has worked for big magazines like Vogue. His mother is a director, choreographer, and producer. Both occupations provided them with more than enough financial resources to support their son's passion for acting, a rare privilege not many people get to enjoy.
Kristen Stewart
Anyone engrossed in the world of fantasy romance must have at least heard about Twilight, a five-part movie series in which the charming Kristen Stewart starred. Dubbed the highest-paid actress of 2012, she has a host of accolades under her belt and is the child of two people involved in showbiz.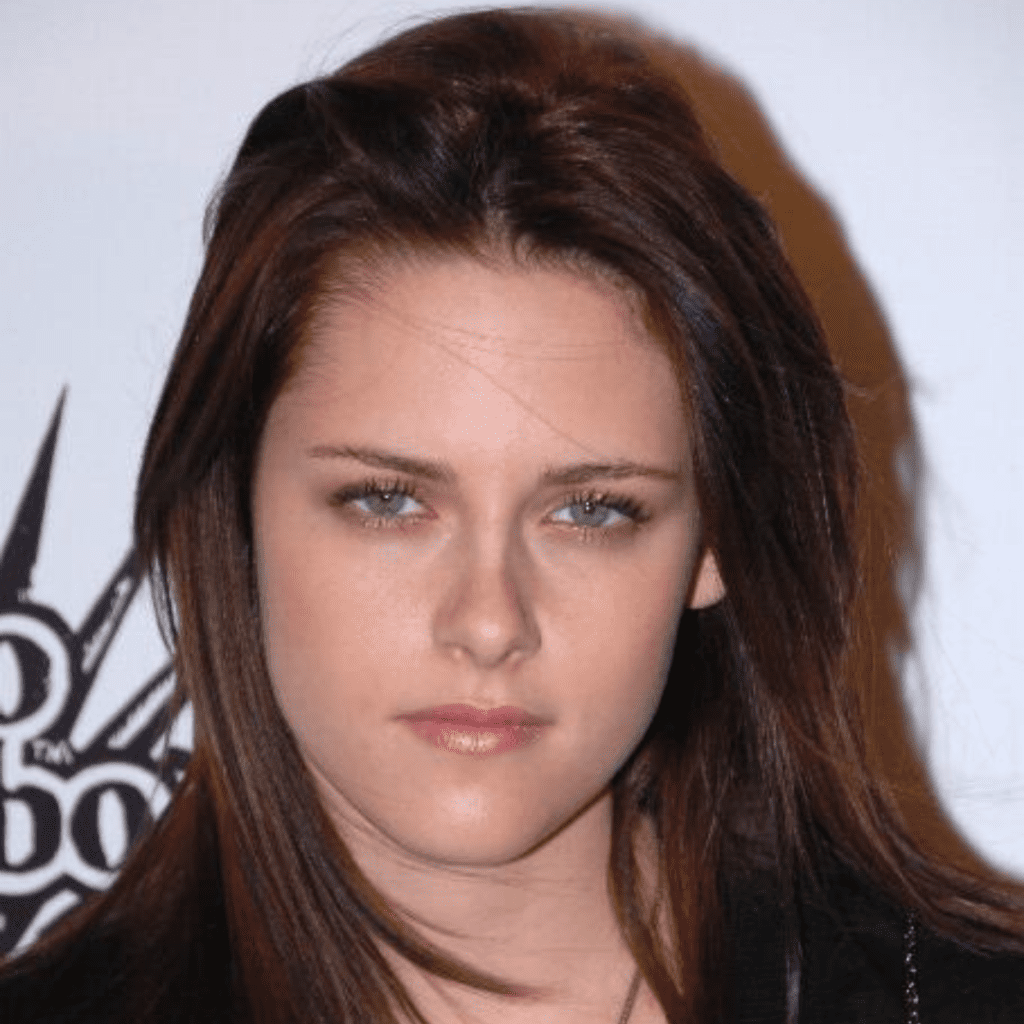 Her father is a TV producer, and her mother is a filmmaker and script supervisor, which led young Kristen to believe she would also be one of the people behind the scenes. Of course, that wasn't her destiny. She became a renowned actress and the star of one of the highest-grossing film franchises!
Bradley Cooper
Bradley Cooper is everything. He's an actor, filmmaker, and musician – all of which have made him a recipient of multiple awards in those categories. He's been ranked as one of the highest-paid actors several times, ultimately making Bradley one of the most influential people in Hollywood.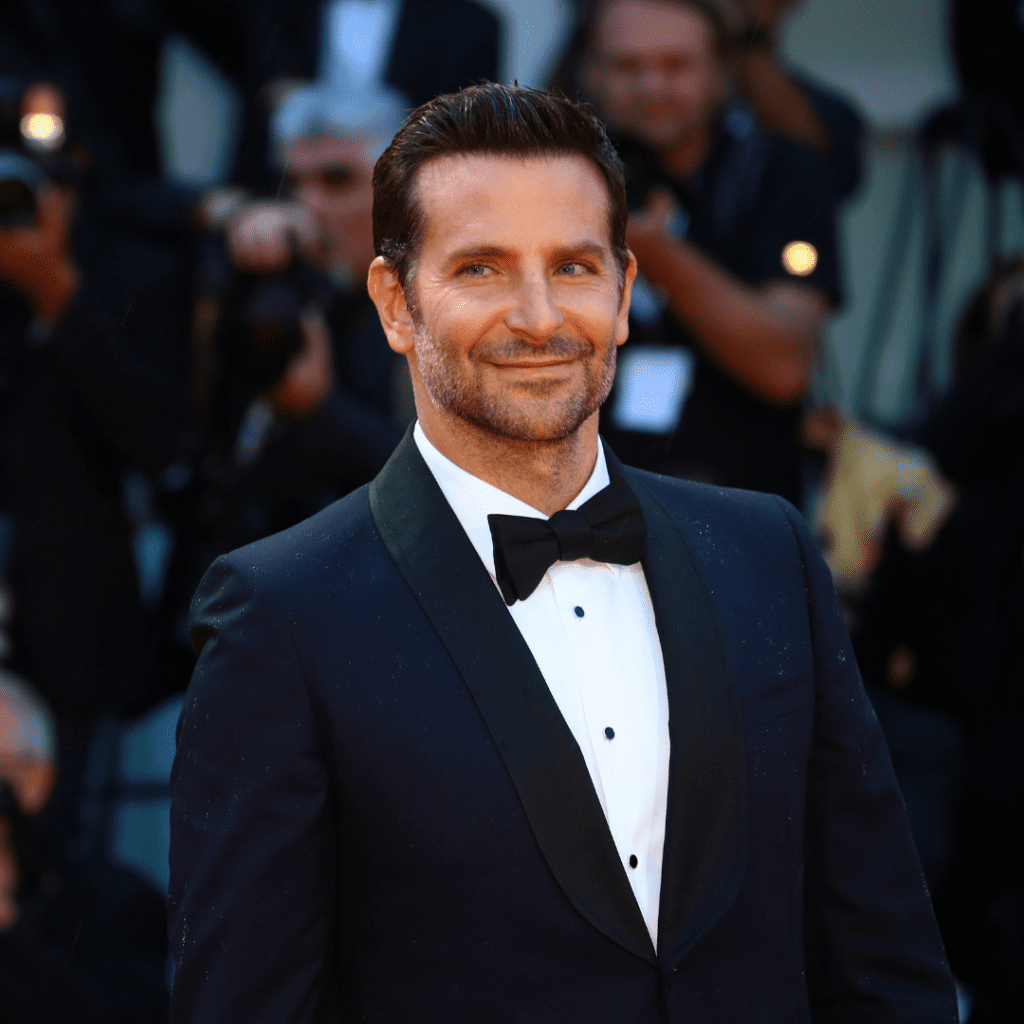 Bradley also comes from a well-to-do home, with his father being a stockbroker who was able to fund his studies in several private institutions. He's never had any cause to worry about money, and with an estimated net worth of about $100m, it's pretty safe to say he still doesn't.
Kate Mara
Kate is a Hollywood actress who's known for her many roles in several widely-known series and TV shows. In fact, her very first role was as a character in the legal drama "Law and Order" back in the late 90s.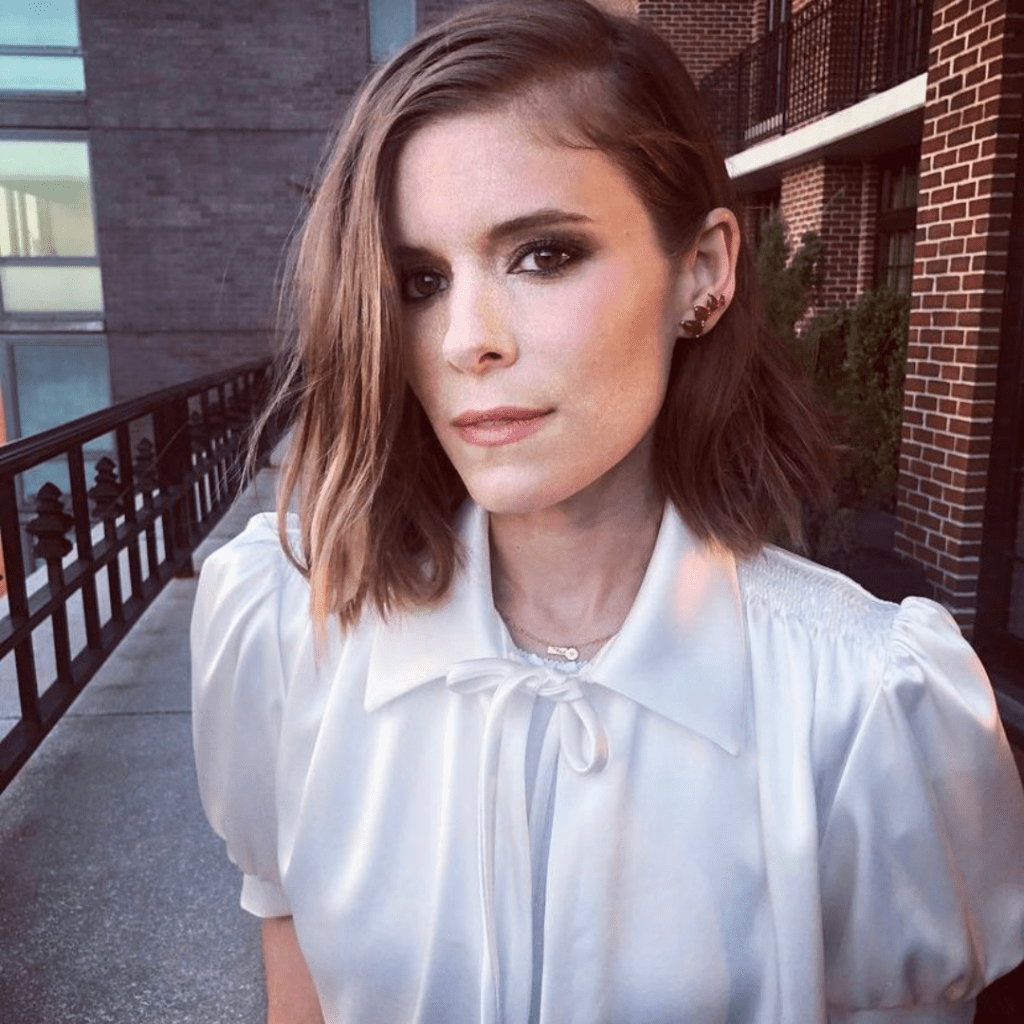 Kate's privileged background definitely gave her an edge in the showbiz industry. Her father is a scout for the NFL and the vice president of the New York Giants, New York's very own professional football team. Essentially, her dad's a pretty big deal in the world of football executives.
Brandon Davis
Brandon Davis is yet another personality on this list who's fortunate enough to be born into an incredibly wealthy family. He's the grandson of the real estate developer, industrialist, and former owner of not one but four big cooperations, including 20th-Century Fox, the film production company.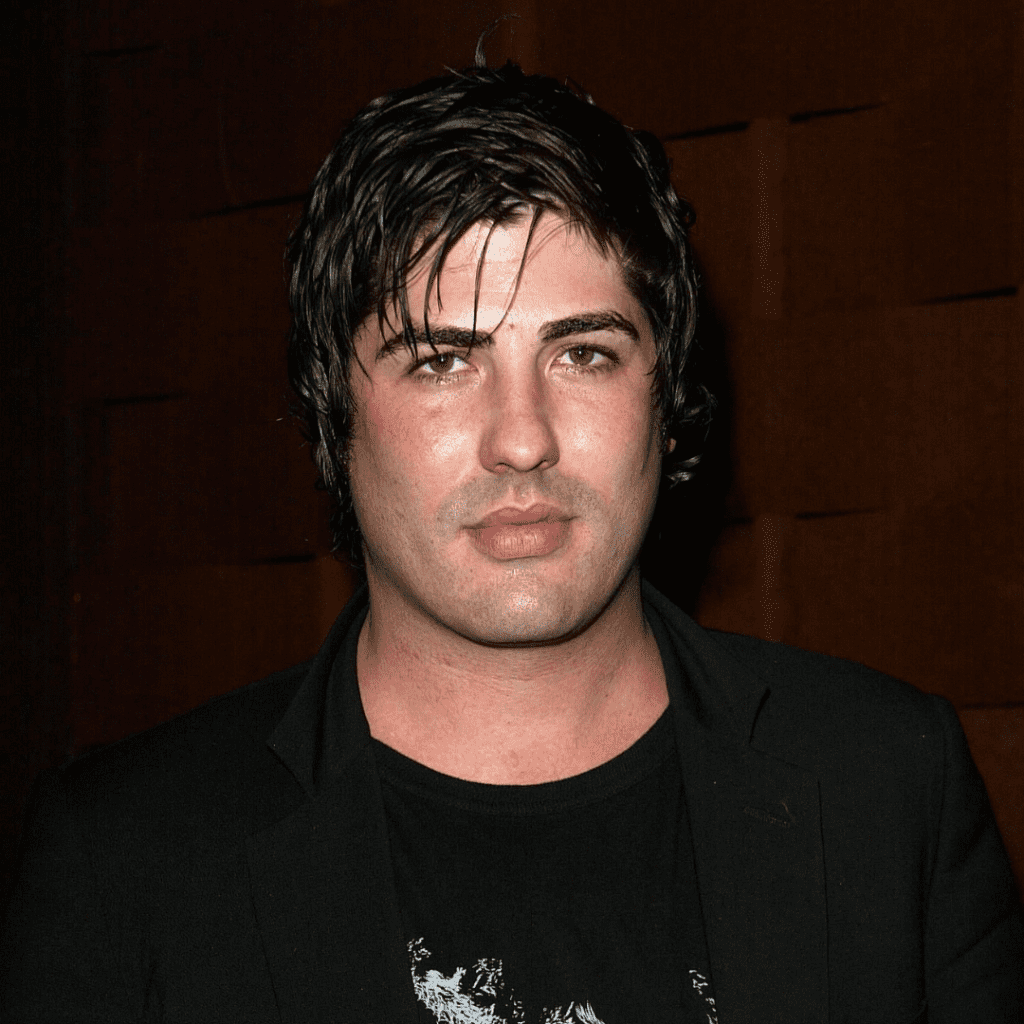 Growing up with so much affluence means you get to rub shoulders with the upper class, naturally making Brandon the socialite he is today. He's also expanding and dipping his fingers into other ventures like real estate, so we can only expect his fortunes to grow.
Olivia Wilde
She's starred in some big blockbusters and television shows of the past decade. However, Olivia also happens to be the daughter of a successful journalist, editor, and author. You know what they say; the apple truly doesn't fall far from the tree!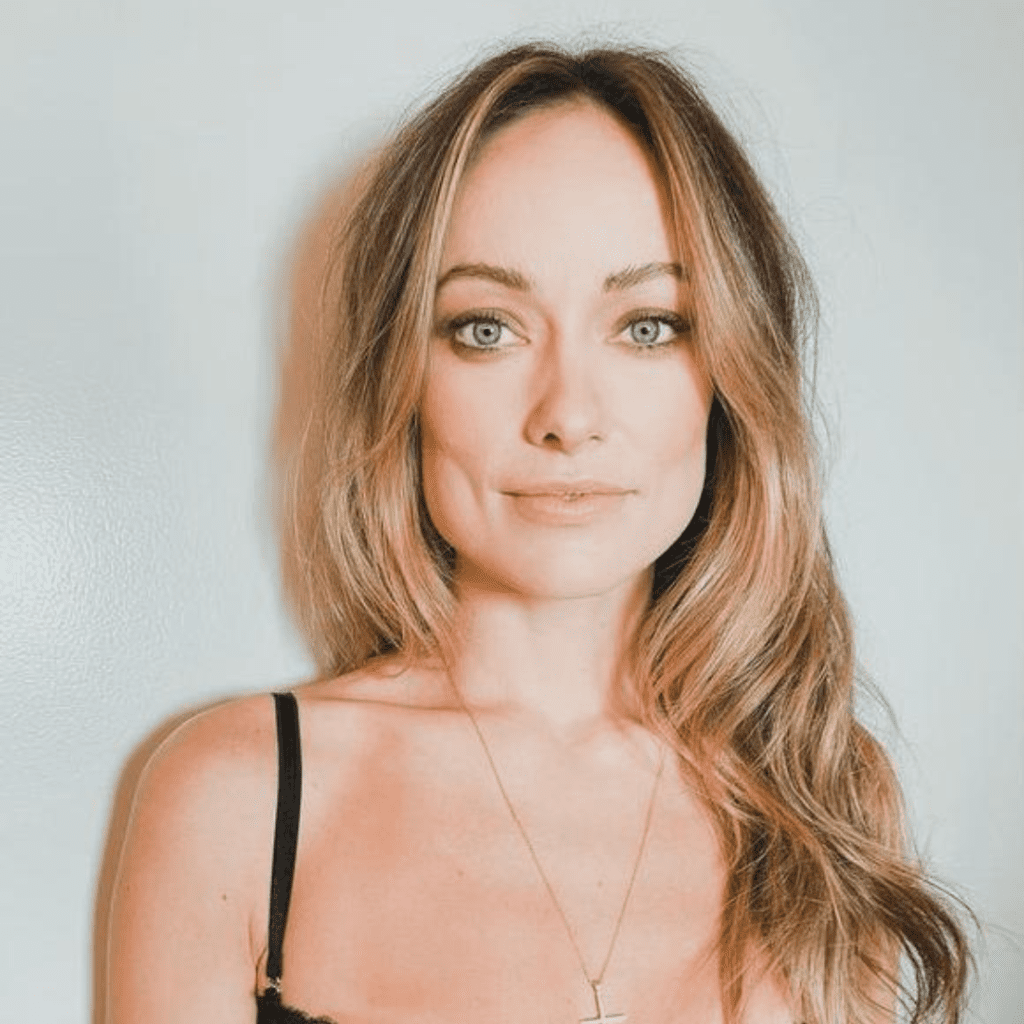 Her directorial debut was for the 2019 comedy teen, Booksmart, a movie that was well received by critics and the audience. Olivia has a net worth of about 20 million dollars, and we can't wait to see what the future has in store for her.
Ally Hilfiger
There are so many names in the fashion and clothing industry it's hard to remember some of them. One name we won't ever have a hard time remembering, though, is Tommy Hilfiger, the preppy, cool, and sporty-styled designer brand who happens to be Ally's father.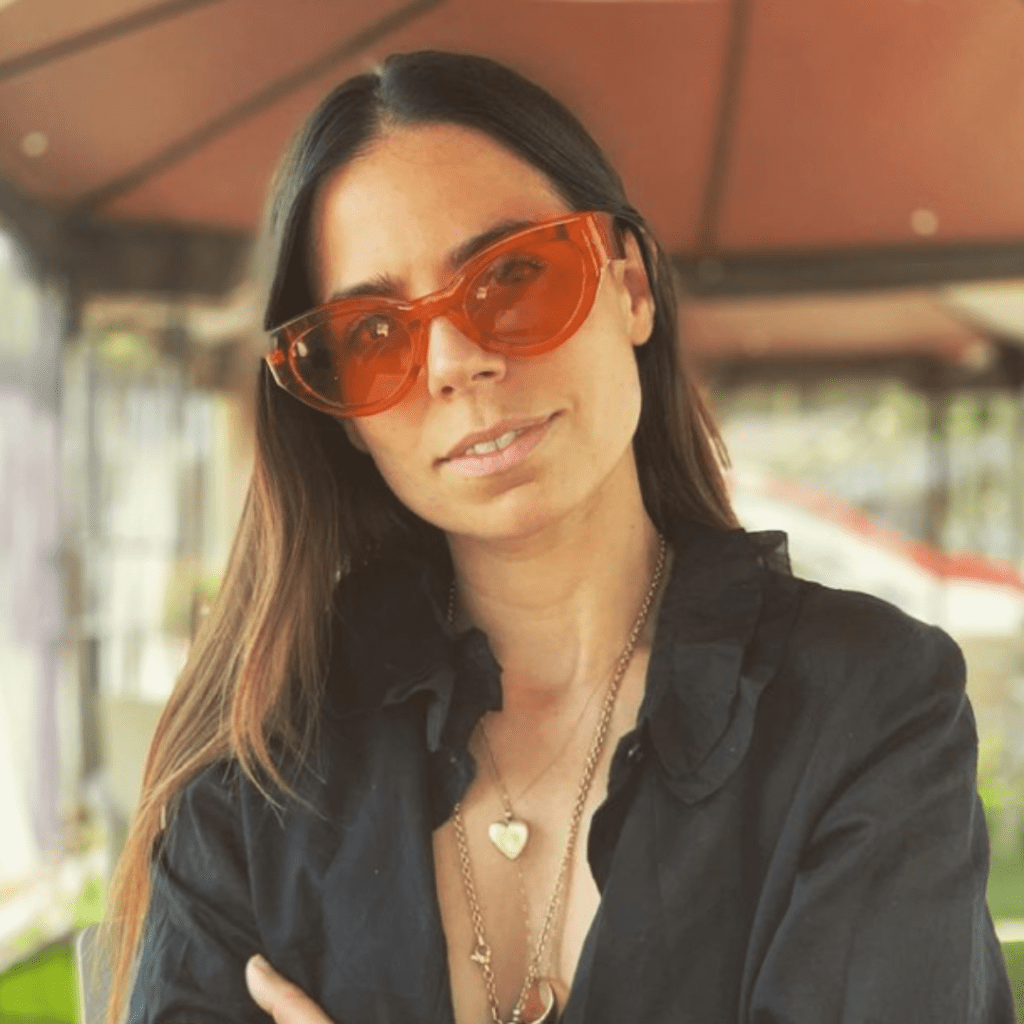 Ally Hilfiger herself is a producer, actress, artist designer, fashion designer (just like her father), and last but not least, an heiress to Tommy Hilfiger's massive fortune. With occupations like those and an inheritance like that, it's safe to say Ally's set for life.
Riley Keough
Elvis Presley is by far one of the most significant pop culture icons of the 20th century and is the idol Riley is lucky enough to call her grandad. She is an actress, singer, and model who's made appearances for top brands like D&G and Dior.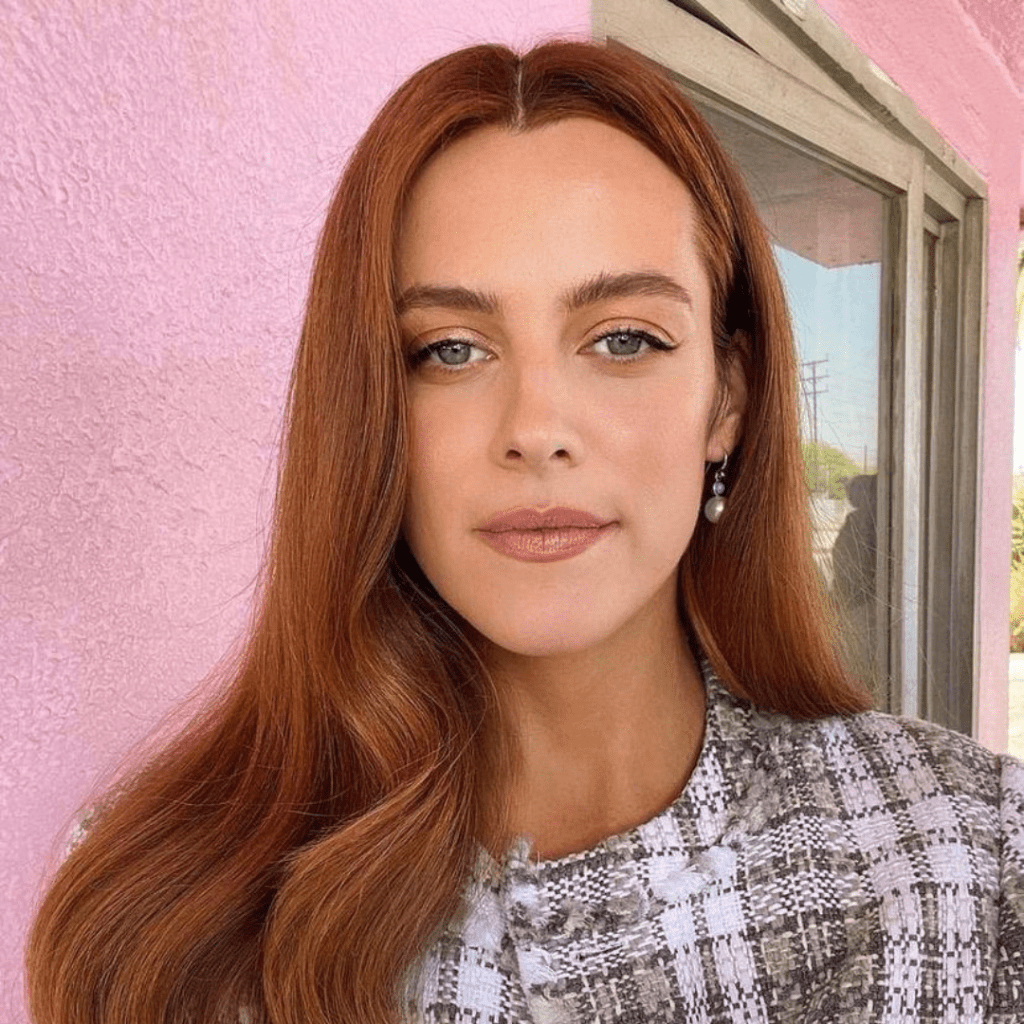 Her feature film debut was in a musical biopic, and it wasn't until 2016 she landed a significant role in a series for which she received a Golden Globe nomination. Riley's now a big-time Hollywood star, adding to her already notable family name.
Allegra Versace
Versace, the Italian luxury fashion company, is one of the most renowned designer brands in the world today, one that Allegra is a proud heiress to. She's the daughter of Donatella Versace, the sister of the company's founder, and former fashion model, Paul Beck.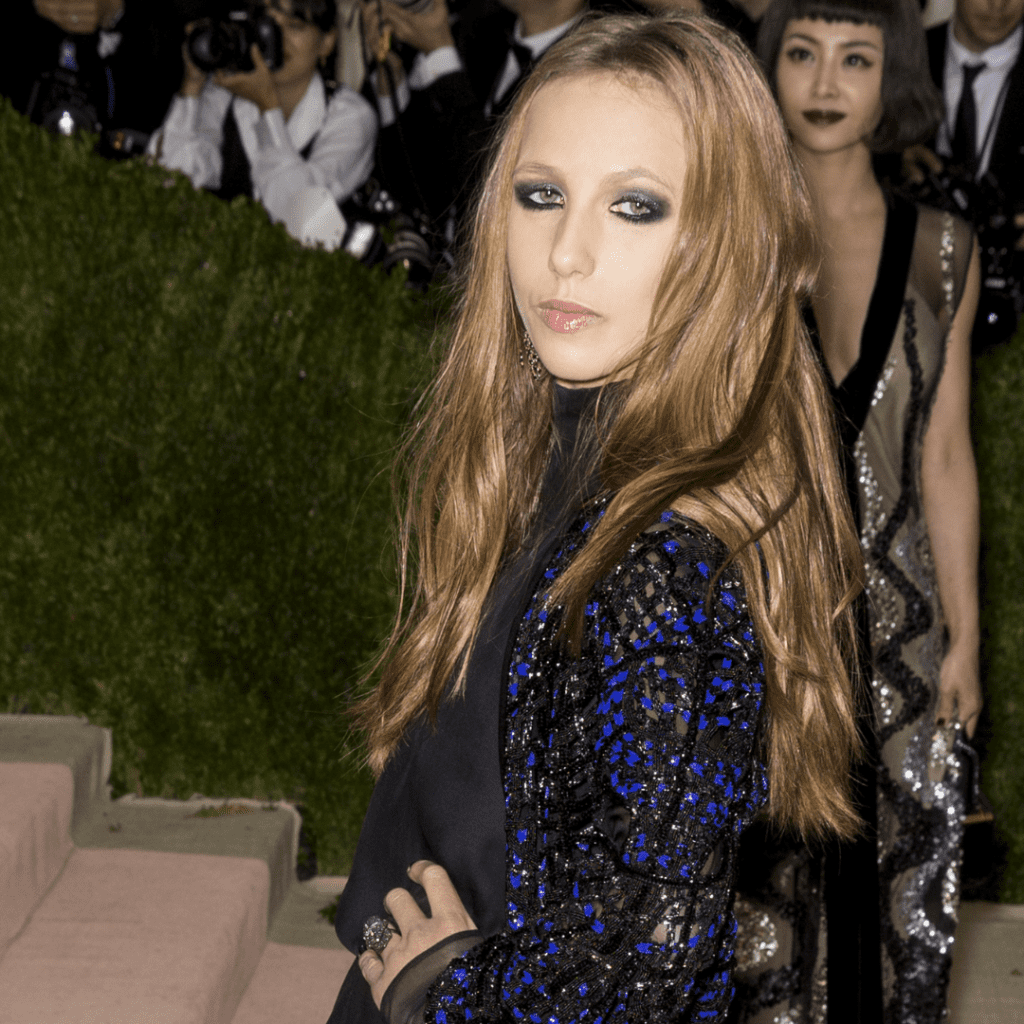 Allegra was bequeathed 50% of her uncle's company, becoming a multi-millionaire overnight. She only became fully involved in the family business years after she gained control of her massive fortune and continues as the director of the company to the day.
Anderson Cooper
Alongside names like Rockefeller, we have the Vanderbilts. The Vanderbilt family dynasty is one of the most renowned in the history of America, rising to prominence during the Gilded Age. One of their descendants is Anderson Cooper, the widely-known journalist.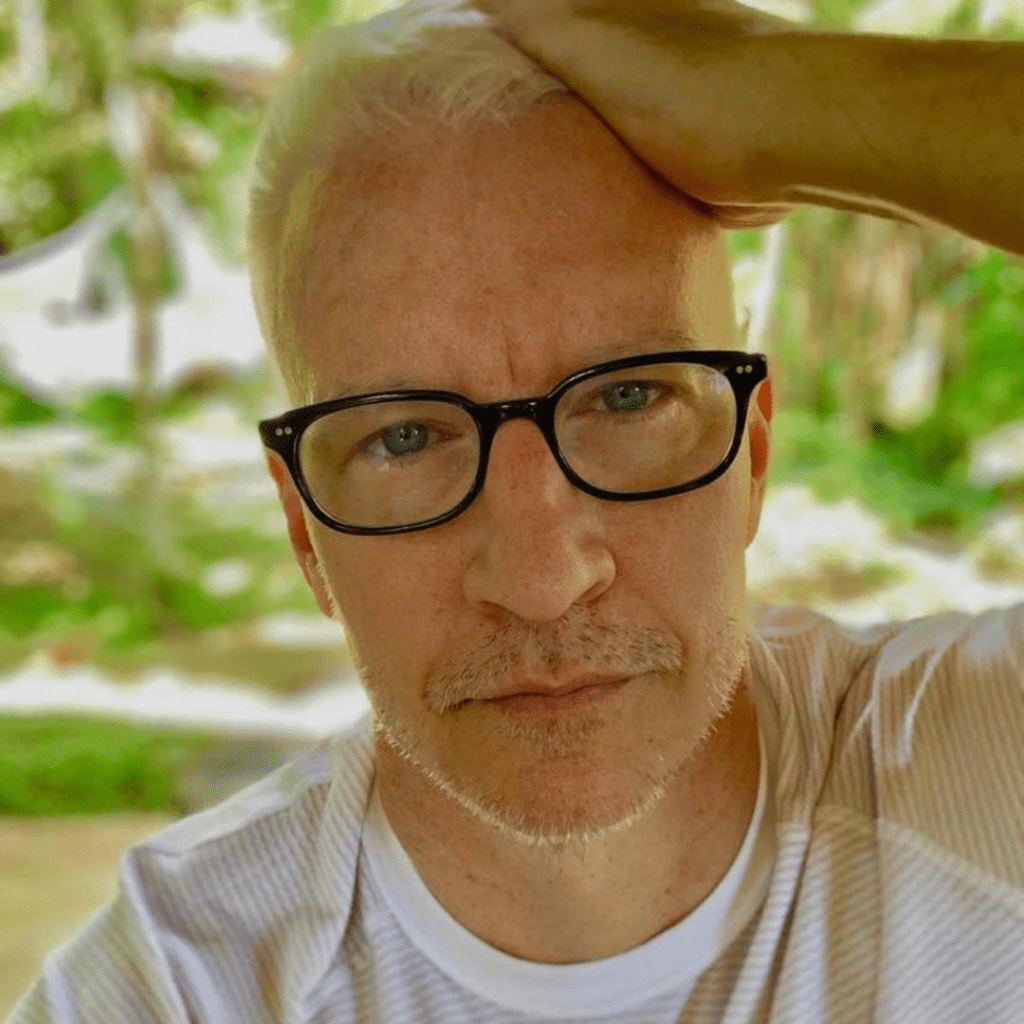 His mother also made a reputation for herself, becoming an artist, actress, and model. Anderson, following in her footsteps, started working as a model at the tender age of three and is now one of the most recognized political commentators in the world.
Tinsley Randolph Mortimer
When it comes to wealthy backgrounds, it really doesn't get much better than Tinsley's. Her father was a wealthy real estate investor, her mother was an interior designer, and her grandfather founded a rug cleansing company in the late 30s.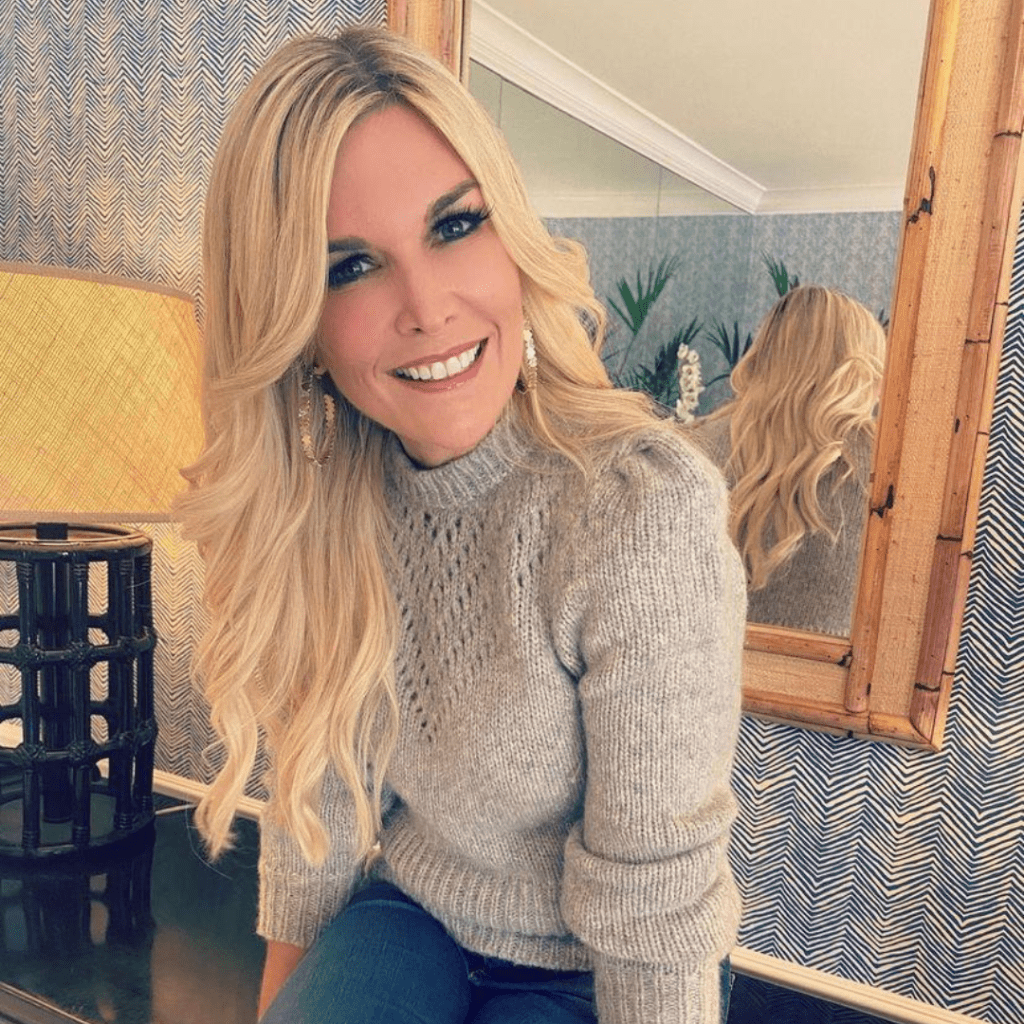 Tinsley grew up in her family's estate in Virginia and attended several upscale institutions in her home state. She grew up to become a TV star and, just like her mother, a socialite, earning more fame and a reputation for her family's name.
Stella McCartney
Stella is an English fashion designer and a vocal proponent for animal rights, embodying this in her work. Stella's also been named the creative director of Chloe, the reputable french luxury fashion house, a joint venture line with Adidas, and before we forget…
…Stella's also the daughter of the British singer and songwriter Paul McCartney, who happens to be a member of one of the biggest rock bands of the 20th century, The Beatles. We admire her for stepping out and adding even more glory to her family name!
Paris Hilton
Paris isn't just an entertainer, socialite, and businesswoman. She also happens to be the great-granddaughter of the founder of one of the largest hotel chains in the world. Does the name Hilton Hotels ring a bell, anyone? Sure it does.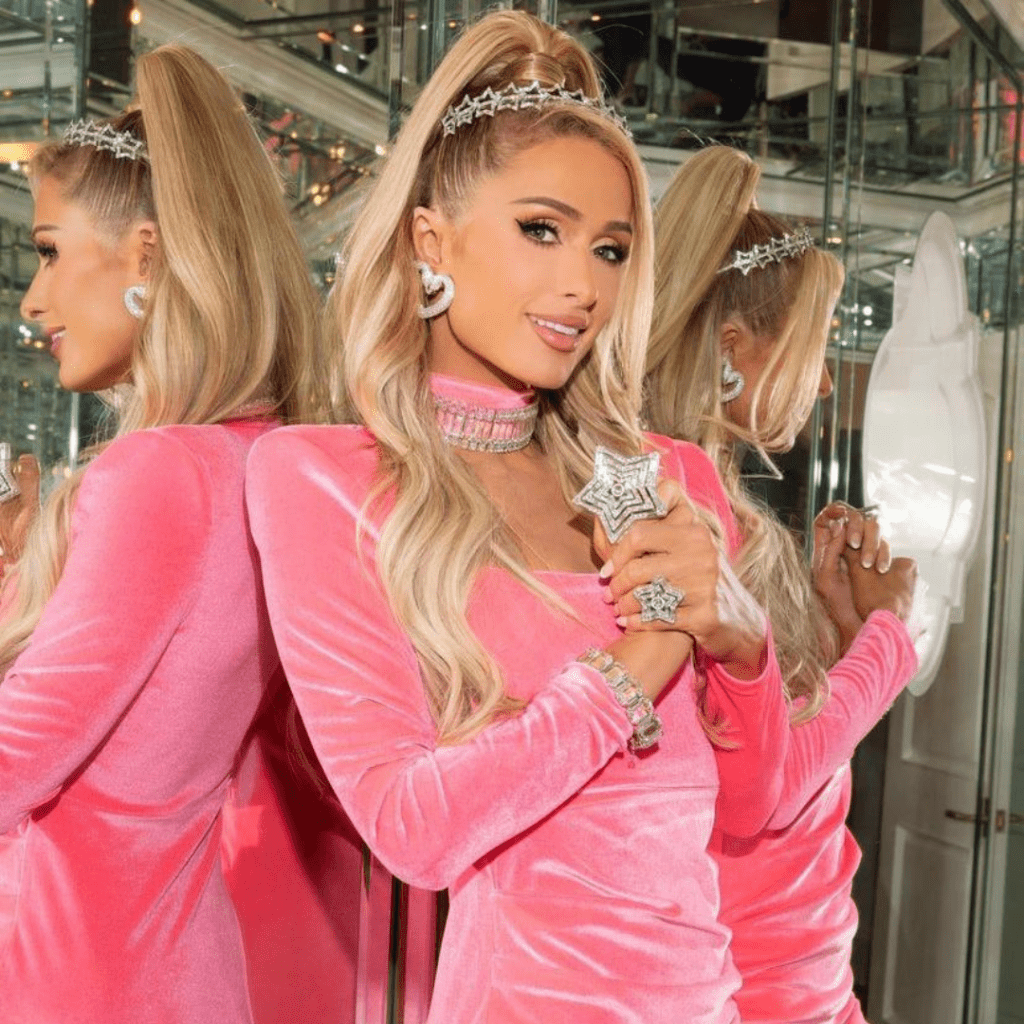 Being born into wealth, Paris didn't need an occupation. She could've spent her life sipping martinis and traveling to beaches around the world! Instead, she used the influence she already had and made more out of it. Now, that's beyond impressive.
Lydia Hearst Shaw
Lots of the people on this list have fortunes passed down from generations ago, and Lydia Hearst just so happens to be one of them. The American socialite and fashion model is the great-grandchild of William Rudolph Hearst, a legend in the American newspaper and media industry.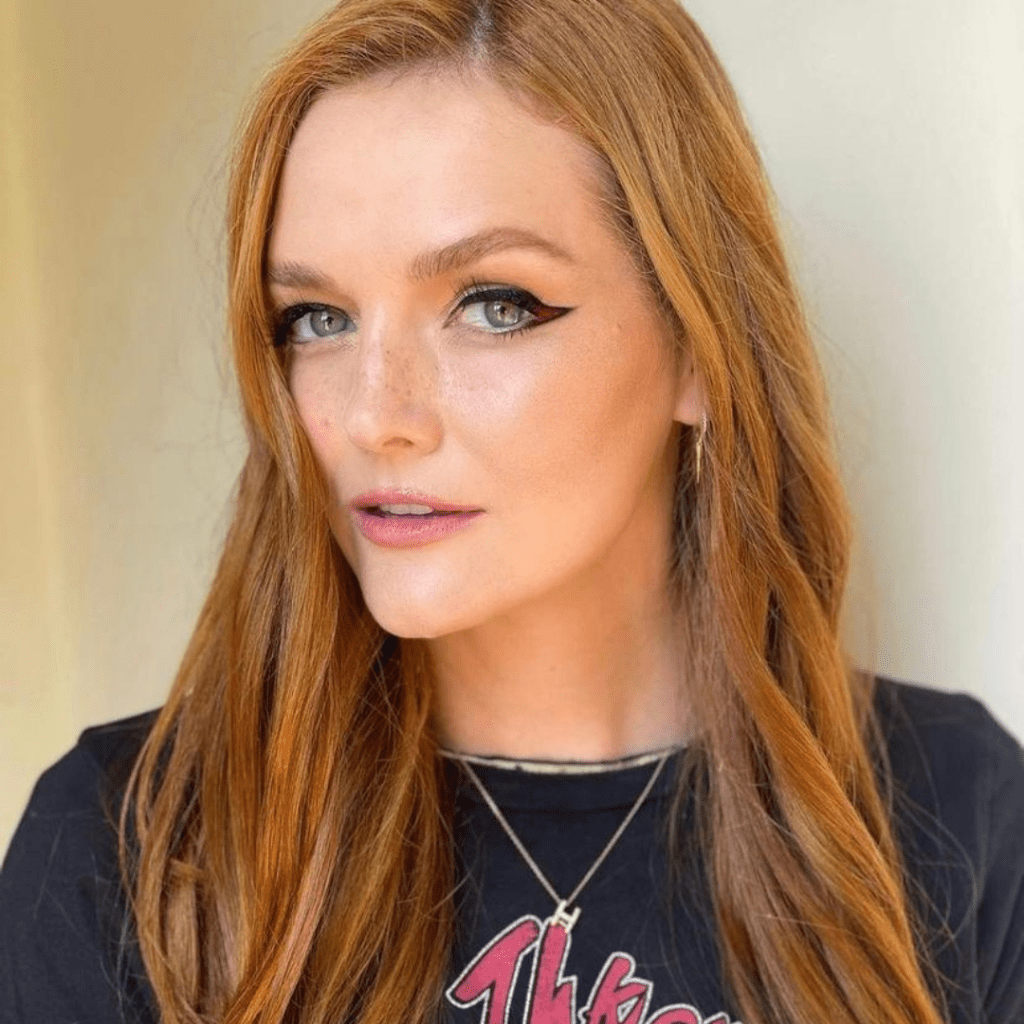 He was a politician known for developing the largest newspaper chain and media company, Hearst Communications, and ran for several offices over the course of his career, including the president's office. And that's not all! Lydia's mother, Patty Hearst, is also an actress!
Brooke Shields
Most people who know this brunette recognize her as the 12-year-old child actress and star of the 1978 film Pretty Baby, as well as for being a model and Golden Globe nominee. But what they might not know is that Brooke is linked to a couple of noble Italian families.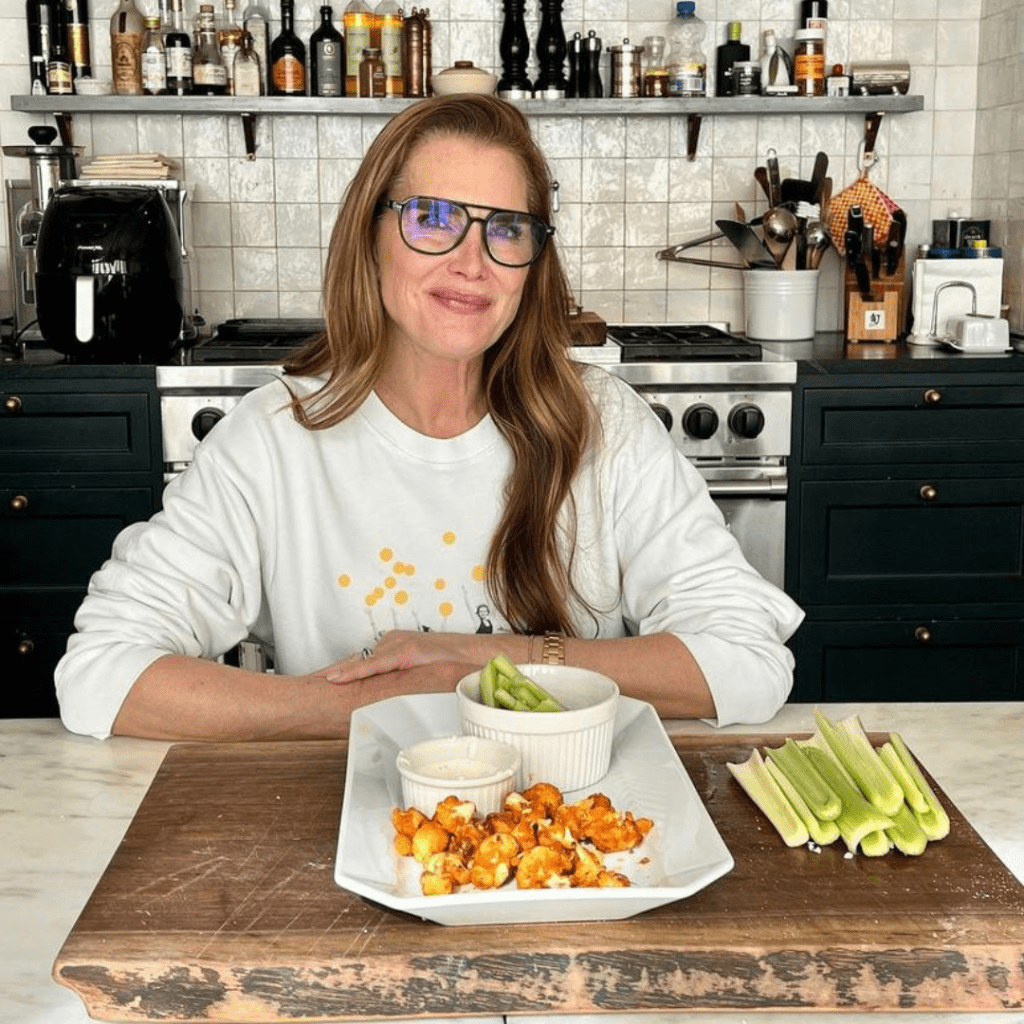 One of Brooke's grandmothers was an Italian noblewoman, and her great-uncle was an Italian nobleman, meaning Brookie is essentially royalty! Despite her grand status, she's amassed a sizeable wealth for herself and is still making tons upon tons of appearances.
Andrew Lauren
Andrew Lauren is a film producer and actor known for the 2013 romance/drama movie, The Spectacular Now. The actor is also one of the children of the fashion mogul Ralph Lauren and an heir to the world-renowned preppy style designer brand.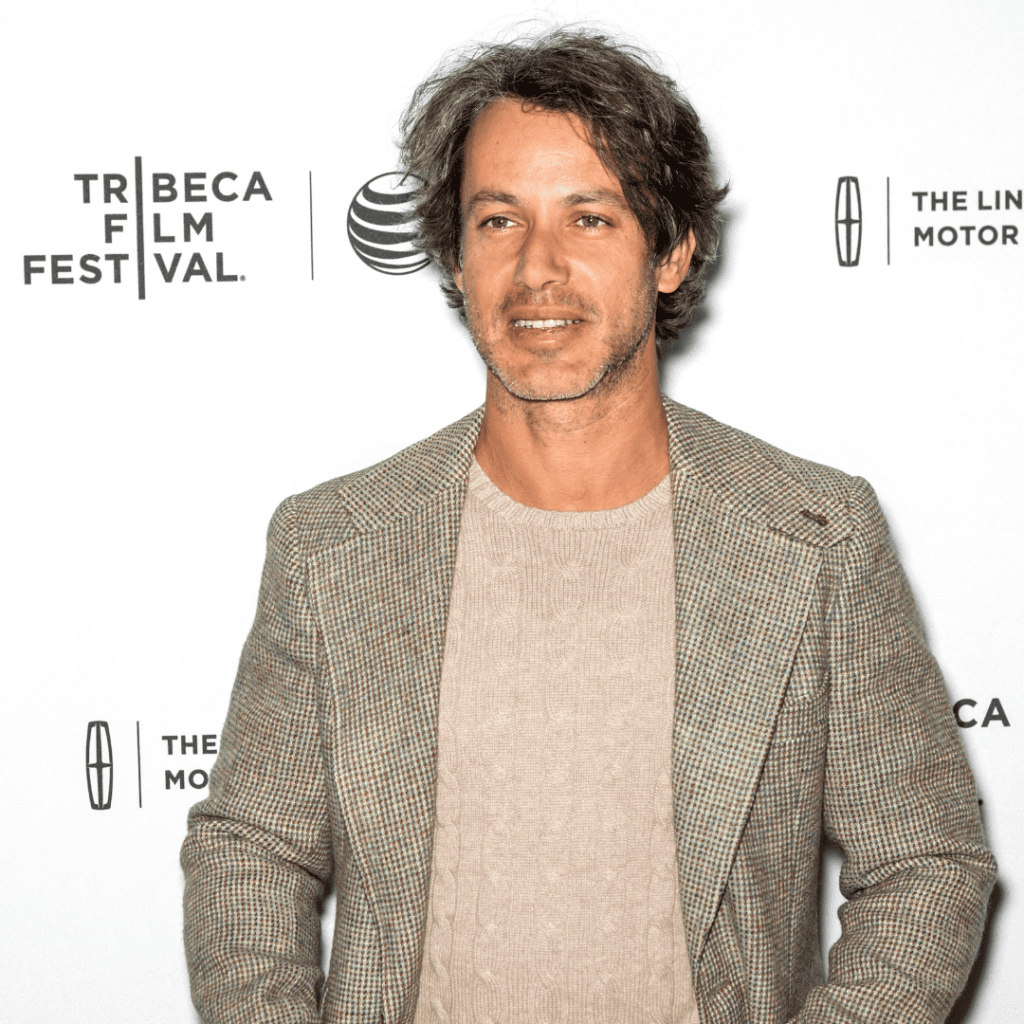 As the son of a big shot in the clothing, apparel, accessories, and fragrance industry, Andrew could have easily stayed comfortably in that sphere – but he decided to chase his dreams and actualize his passion for becoming the Hollywood star he is today.
Edward Norton
A Golden Globe winner and multiple-time academy award nominee, Edward Norton is probably best recognized for his roles in The Grand Budapest Hotel, The Bourne Legacy, and Birdman. On top of all these accolades, Edward is also the grandson of James Rouse, the founder of The Rouse Company.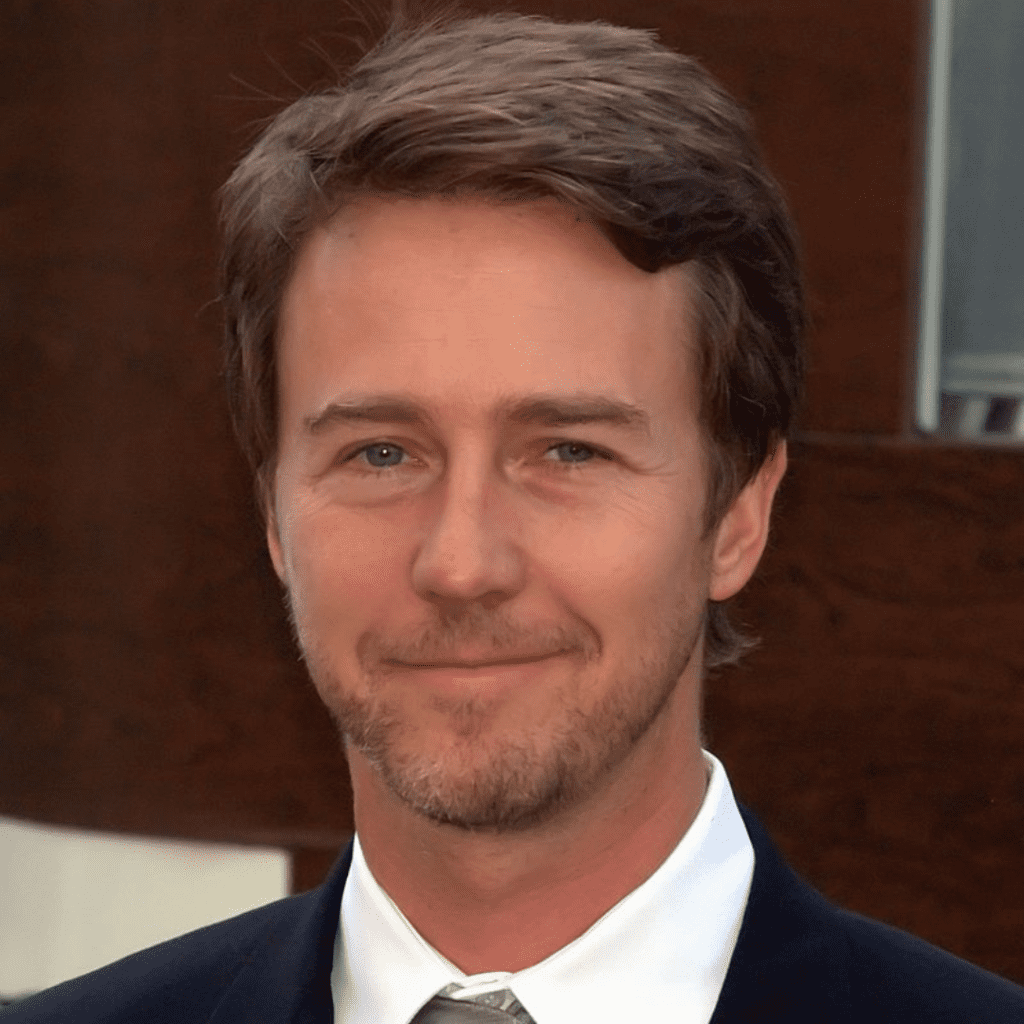 Although the Fight Club actor comes from an enviable background and could easily bask in all that fortune for the rest of his life (and possibly the next one), Edward still followed his passion for acting and is now a big-time Hollywood star!
Billie Lourd
Many personalities on this list ended up getting themselves involved in something similar to what their famous relative is known for, and Billie is no different. Just like her mother and grandmother, she's also an actress and has starred in Scream Queens and American Horror Story.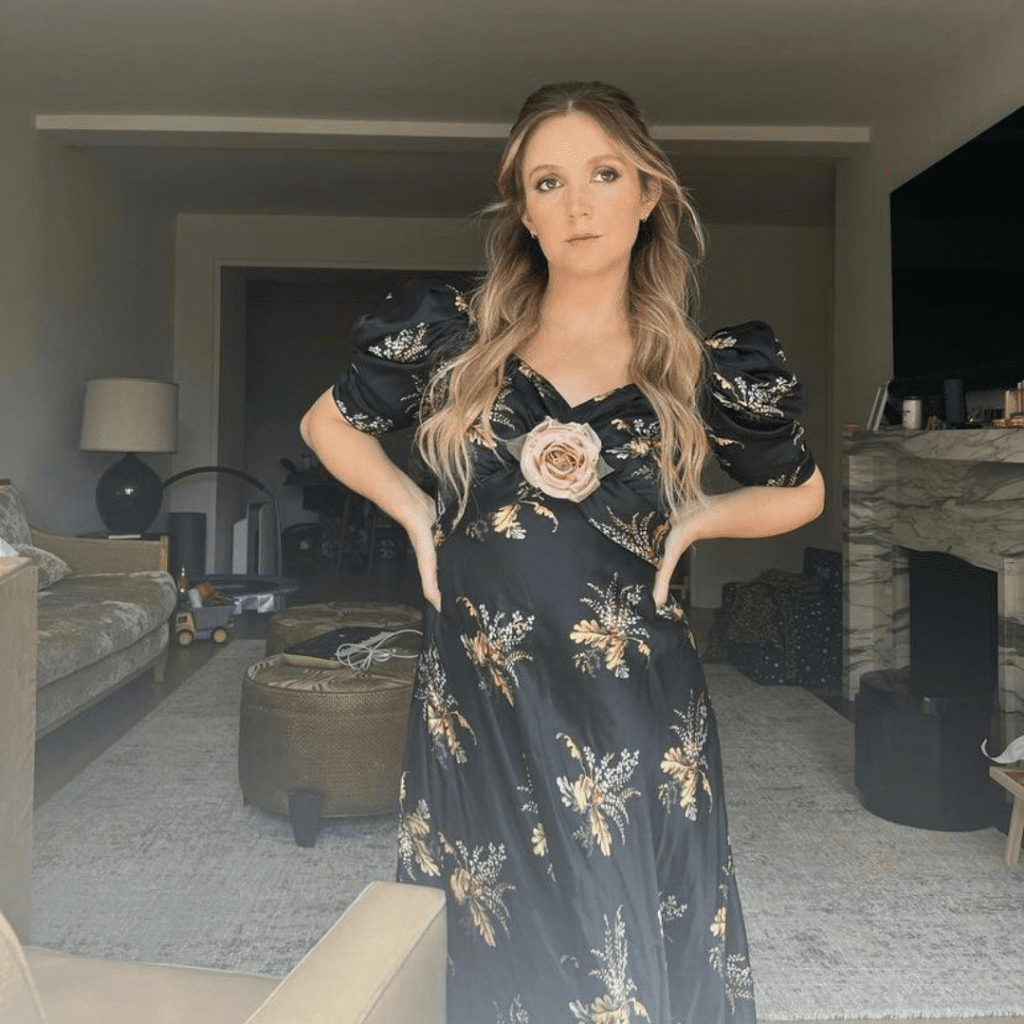 And that's not all: her father is arguably one of the biggest talent agents in Hollywood and her grandfather, Eddie Fisher, was one of the biggest artists of the 50s. Now, if that isn't a celebrity family, we don't know what is!
Giada De Laurentis
Giada is a chef, an Emmy award-winning TV personality, and the author of several cookbooks. She studied in Paris with dreams of becoming a pastry chef and later worked as a food stylist before she was noticed by Food Network.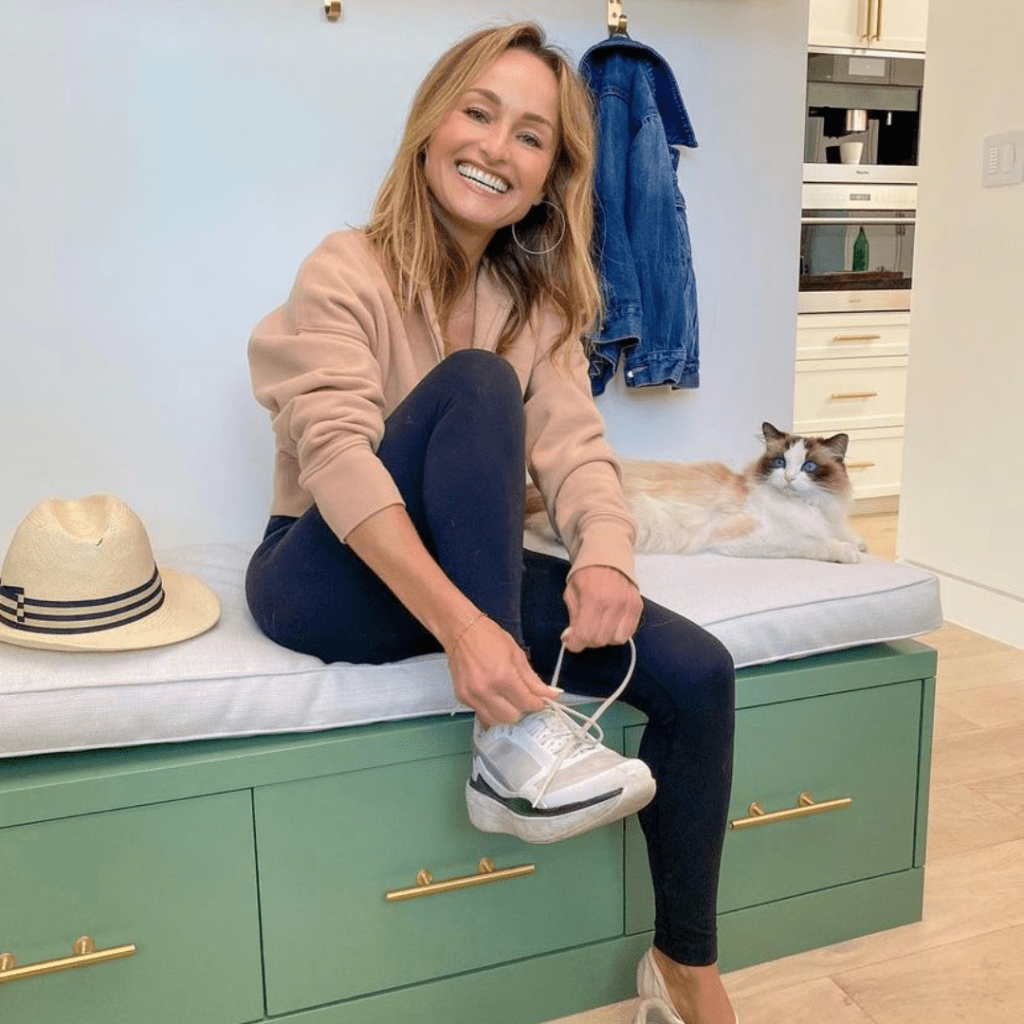 Her grandmother was a movie star, and Giada also has a bachelor's degree in Social Anthropology from a renowned university. Now she's the host of several Food Network series, has released her own line of kitchenware, and owns a restaurant.
Paul Balthazar Getty
The Getty family's wealth was born from the oil fields of America down to the Middle East and even from many factories. One of the descendants of the founder just happens to be the actor and band member Paul Balthazar.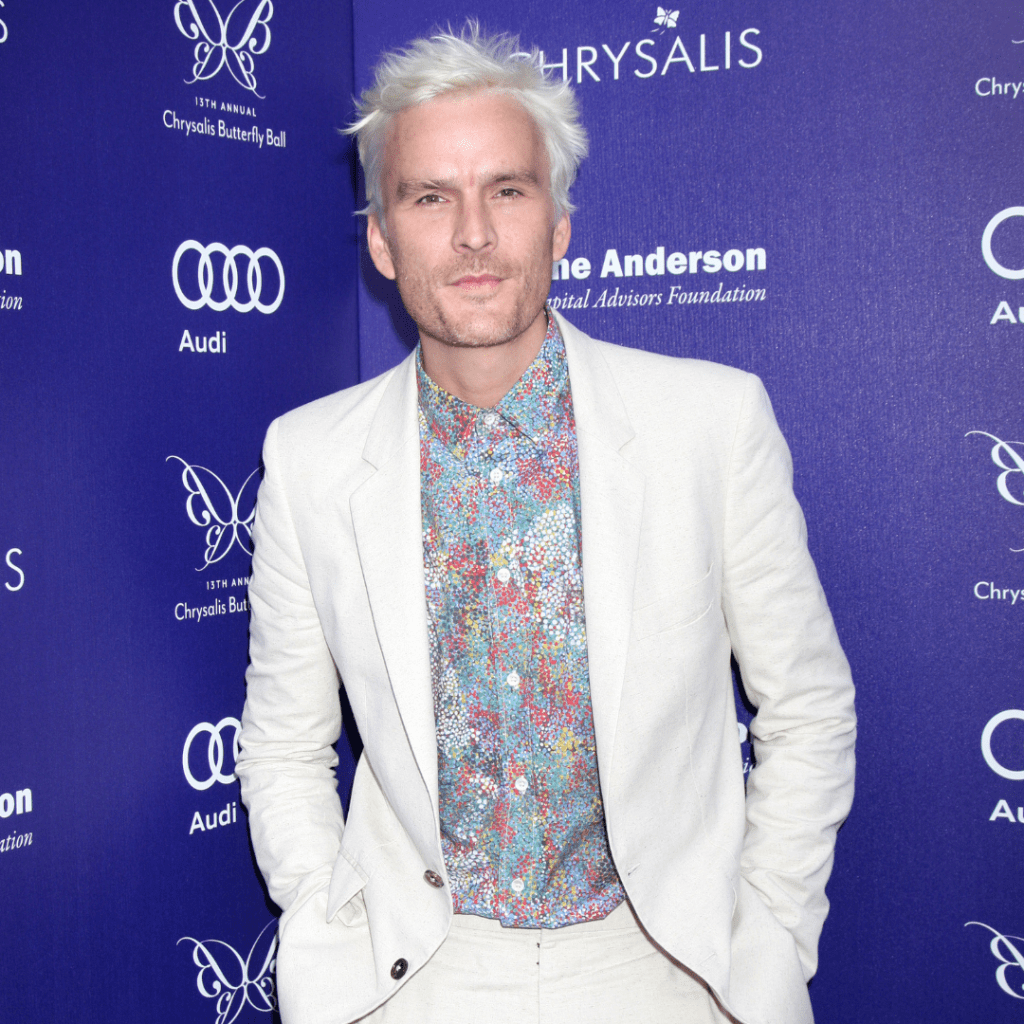 Paul made his debut in the 90s and has been featured in multitudes of film productions ever since. He has an impressive net worth of about 200 million dollars and happens to do lots of philanthropy in his spare time.
Carly Simon
Anyone who enjoys the melodious tunes of the soft rock, pop rock, and folk songs of the 70s must have certainly jammed to a Carly Simon hit at some point. Some of her hits, including "Anticipation" and "You're So Vain," topped the charts during the era.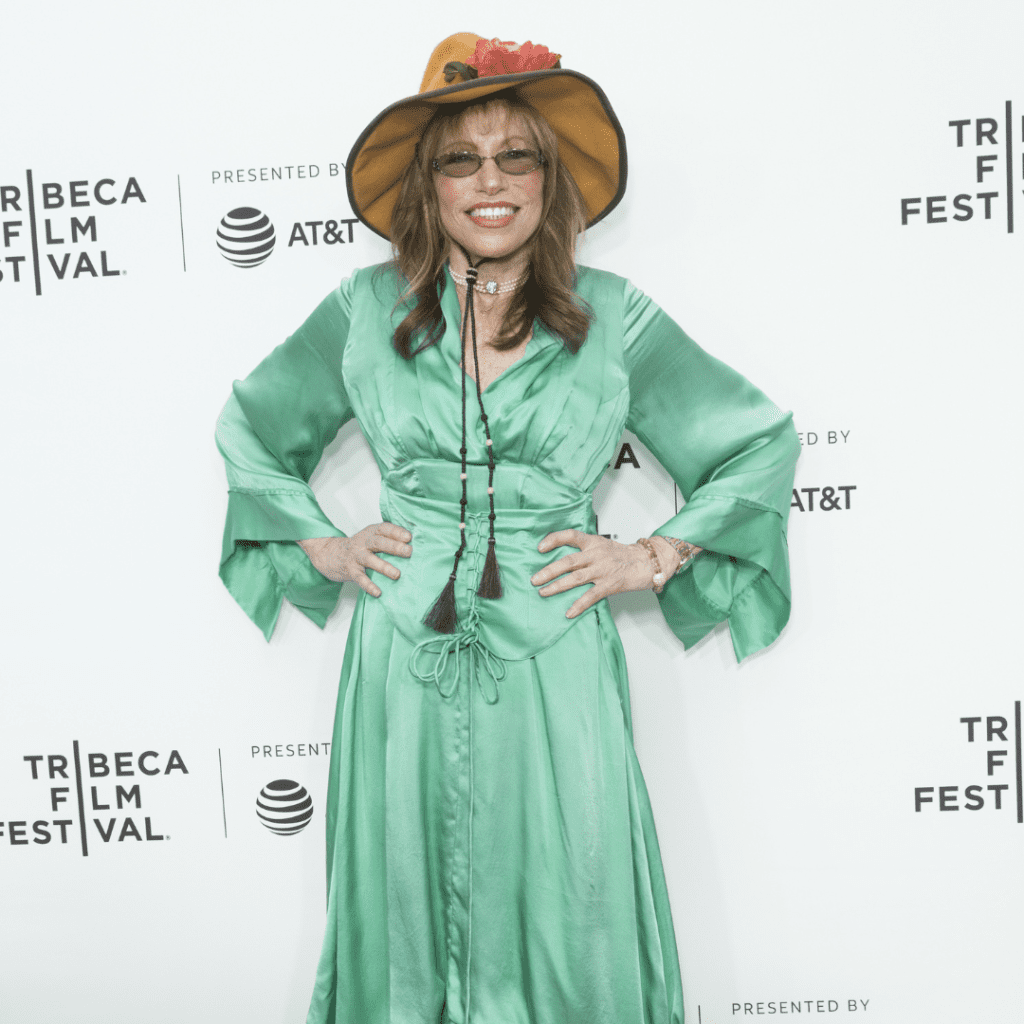 Carly isn't just a renowned singer, songwriter, musician, and kids' book author. She is also the daughter of Richard Leo Simon, a classical pianist and the co-founder of a book company! Now isn't that something? Creativity must certainly run in the family.
Dakota Johnson
The Fifty Shades of Grey franchise has got to be one of the biggest in the romance genre of the past decade, thanks to the cinematography and storyline. But also because of the amazing performances of the actors, one of which happens to be Dakota Johnson.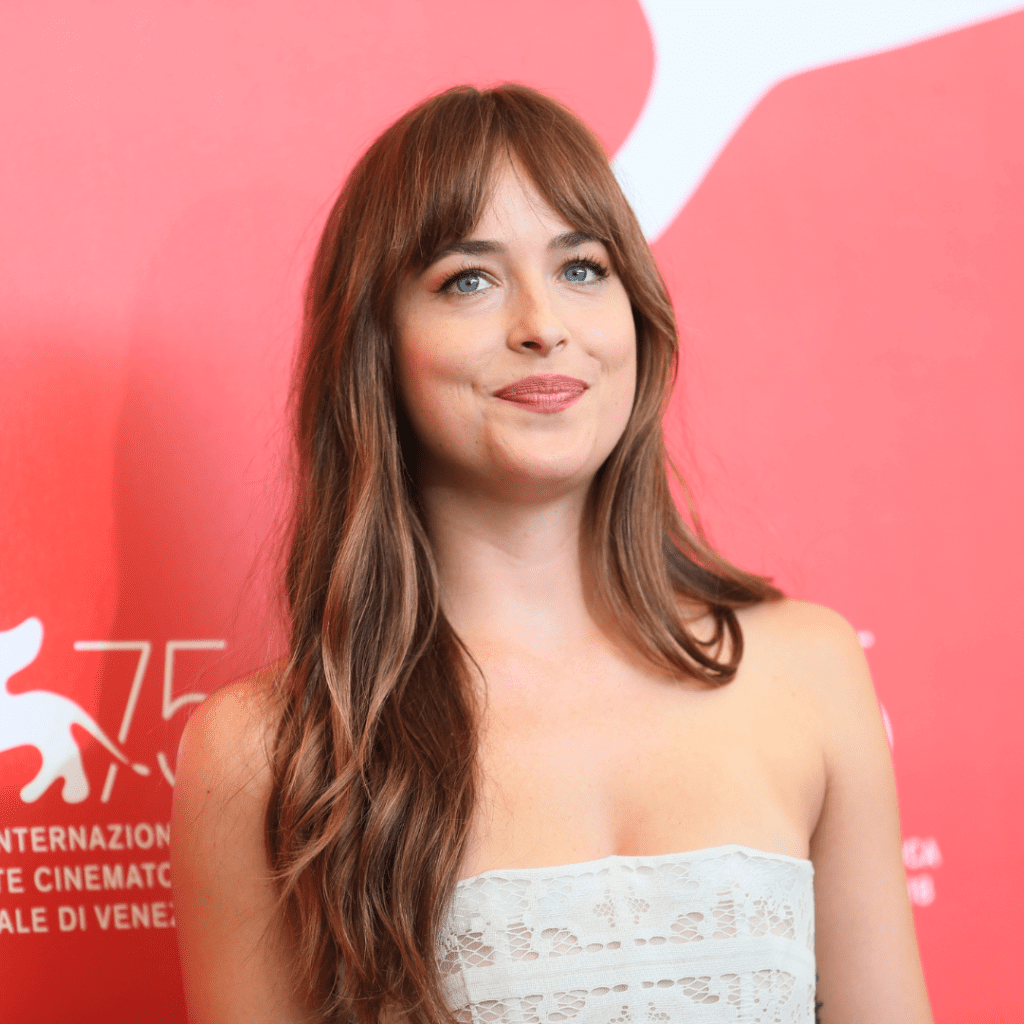 The actress made her film debut back in 1999 in the movie Crazy in Alabama, in which she starred with her mother, Melanie Griffith, and her half-sister, Stella Banderas. We guess it's true what they say: like mother, like daughter!
Amanda Hearst
Next, we have another member of the Hearst dynasty making waves for themselves, and her name is Amanda Hearst. She's the daughter of Patty Hearst's sister and hence, Lydia's cousin. Amanda's a model, socialite, and an outspoken animal rights activist.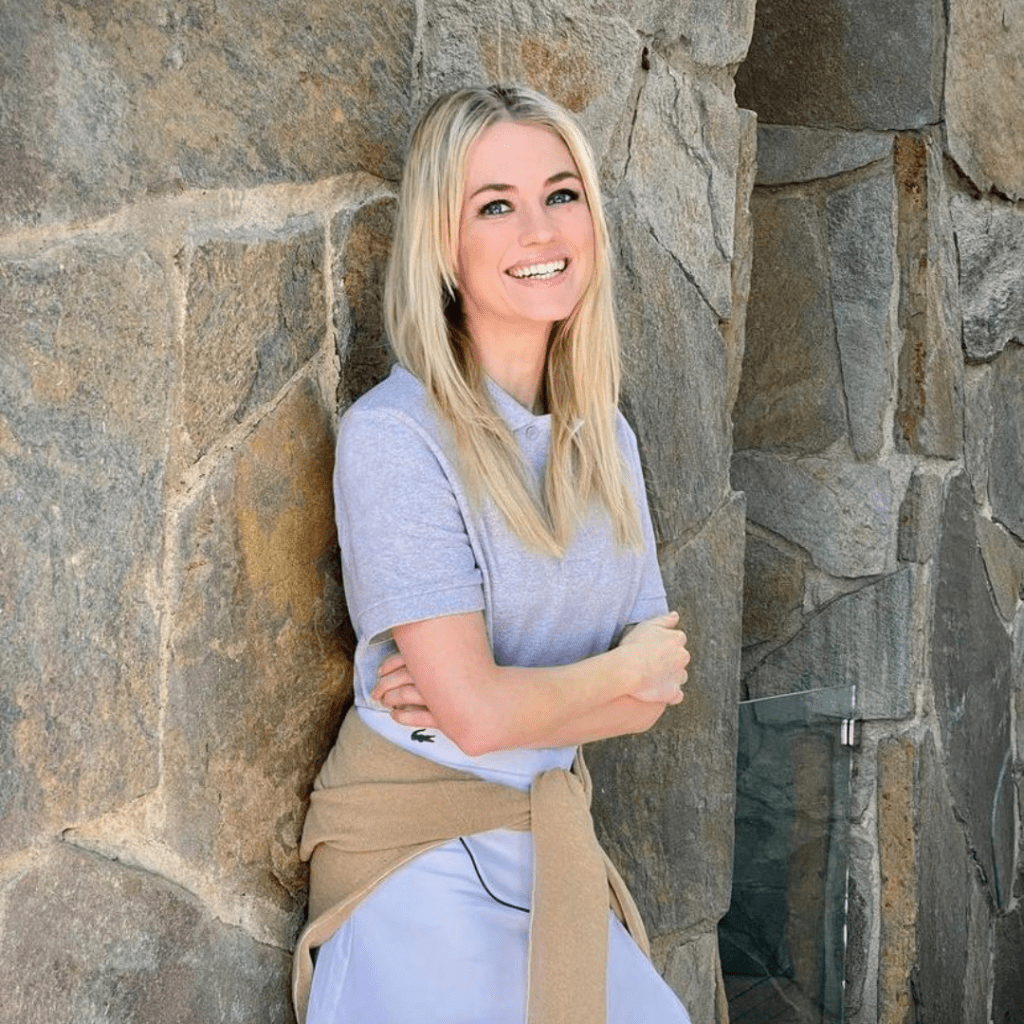 This Hearst heiress has been on the covers of several big magazines and held a couple of big positions in notable co-operations and even co-founded one of her won! She's used her fortune to make an impact in a multitude of ways, one of which is by setting up a charity organization.
Spike Jonze
Adam Spiegel, also known as Spike Jonze, is a legendary filmmaker, actor, musician, and Academy Award winner. He's the creative director of Vice Media LLC, a digital media and broadcasting company, and an heir to an advertising empire, the Spiegel Catalog.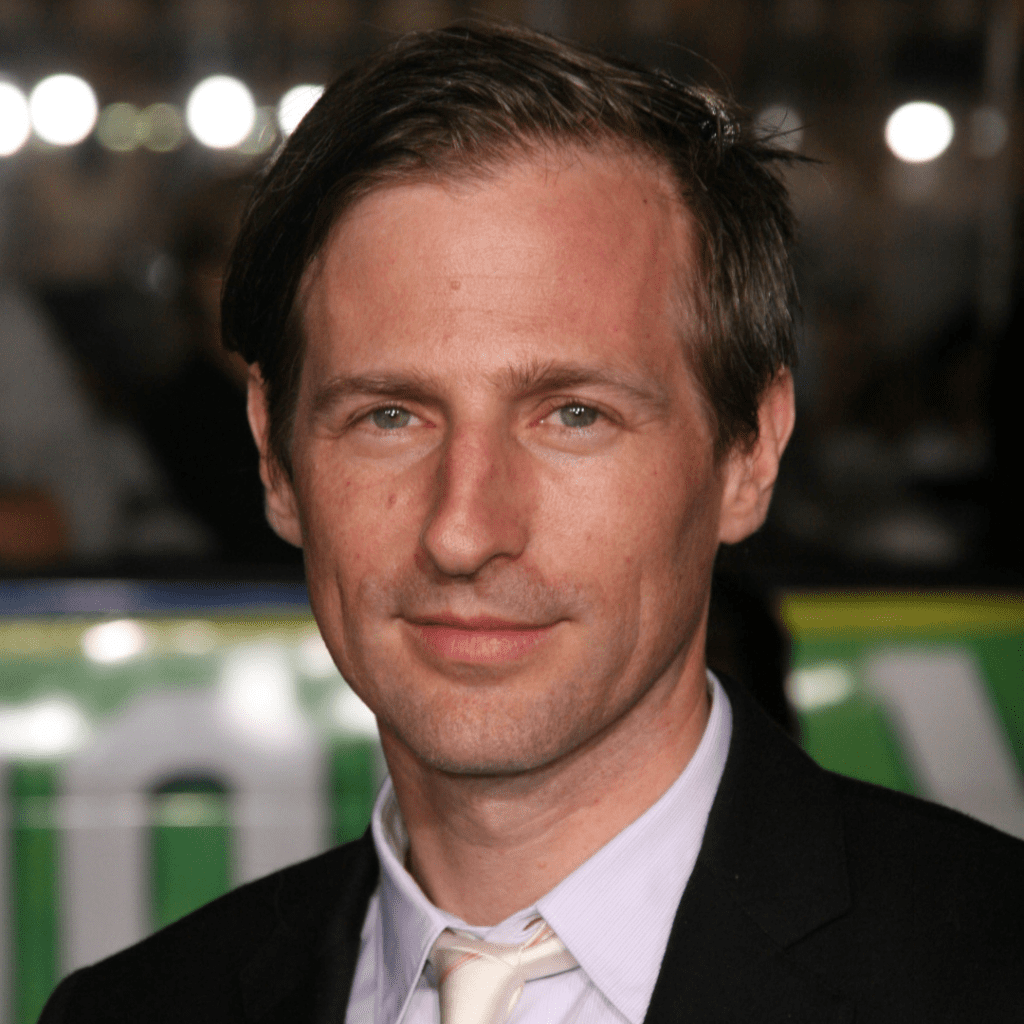 Spike began his career as a teen photographer, taking shots of BMX riders and skateboarders. Soon enough, he co-founded his own skateboard company and began filmmaking. Spike's 2013 movie Her was met with critical acclaim, earning him some nominations and an award!
Dylan Lauren
This one's pretty much self-explanatory. That last name must ring a bell in anyone who has just the tiniest bit of knowledge on the top fashion designer brands of the current era, one of which the entrepreneur, Dylan, happens to be a part of.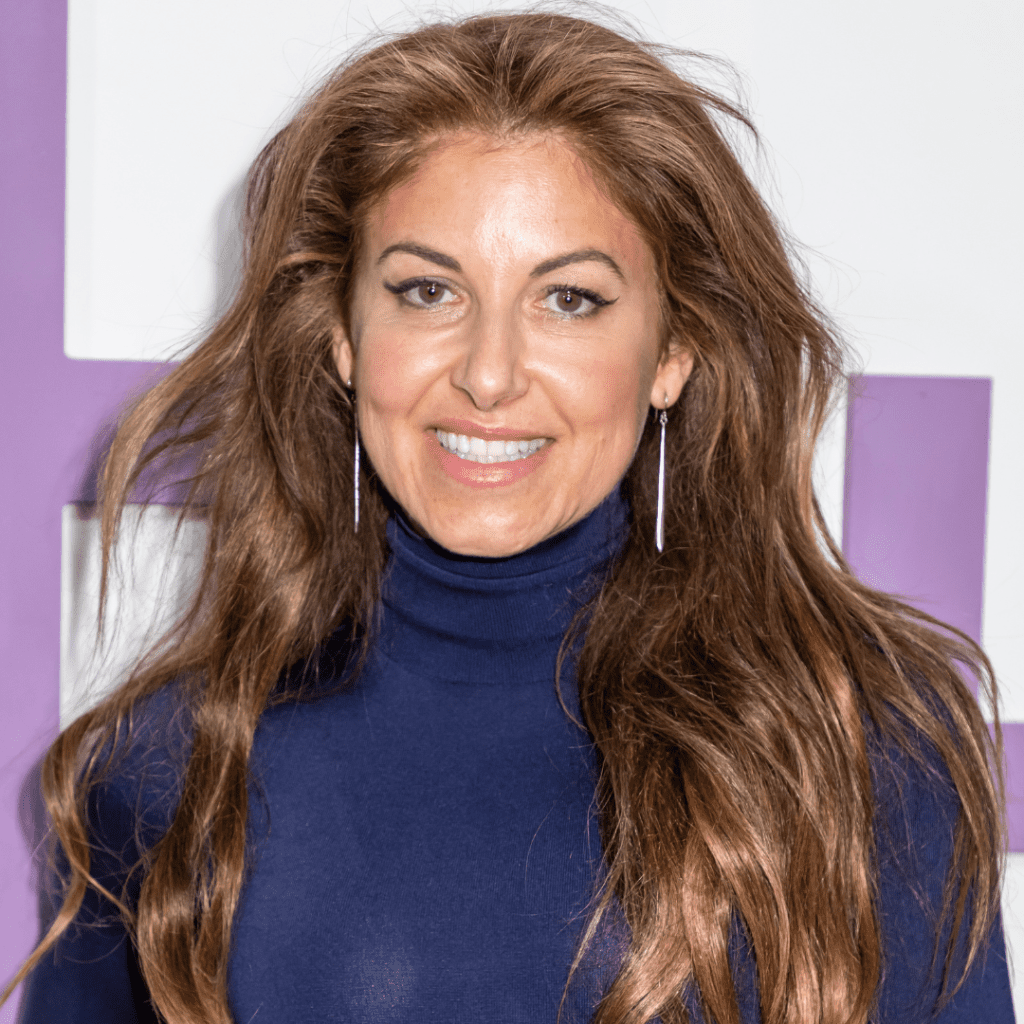 She is the daughter of the founder of the luxury designer brand Ralph Lauren and the heiress to the fortune. Dylan is now the owner of one of the world's largest candy stores and is making waves for herself, despite the fortune she's set to inherit.
Petra Ecclestone
Petra is the daughter of the former chief executive of a Formula One group and an Armani model. She created a menswear label at the age of just 19, and she's been doing incredibly amazing as a fashion designer ever since.
Despite her father being able to provide all her wants and needs, Petra decided not to get lazy, and with her talent, she achieved a lot of things. She was once the owner of the Manor, one of the grandest homes in Los Angeles, and has four children.
Lana Del Rey
Lana Del Rey is one of the most notably unique vocal artists and songwriters of the 21st century. Her cinematic alt-pop-styled songs have topped charts and earned her global recognition in the music industry, giving her the reputation she has today.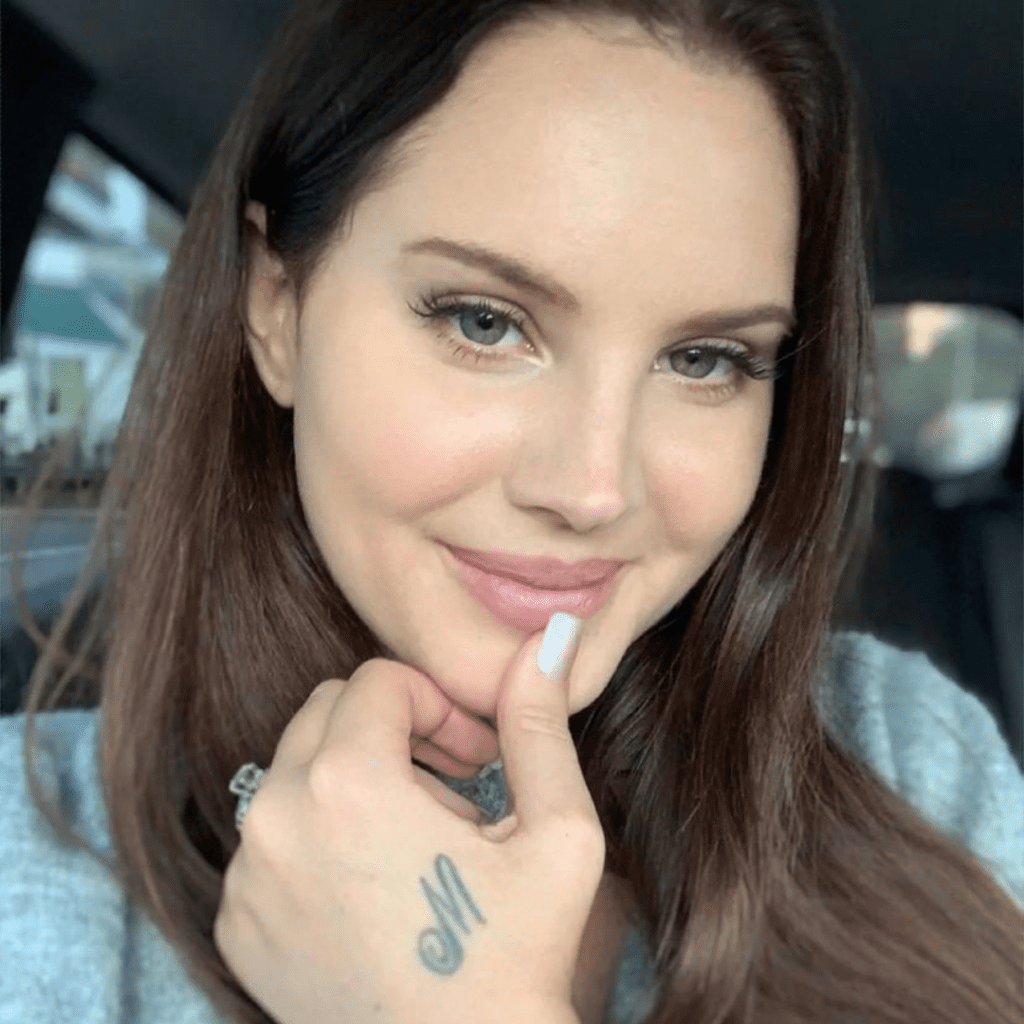 Her father, Robert England Grant Jr., is a domain developer and a copywriter for the Grey Group, a huge global marketing agency and her mother was an account executive for the very same company, meaning Lana grew up in a well-to-do household.
Nicole Richie
Nicole Richie is a television personality and actress. And because she is the adopted daughter of the legend and multiple-time Grammy award winner Lionel Richie, she is also a socialite. To say Nicole had it all growing up would be a massive underestimation of her lifestyle as the singer's daughter.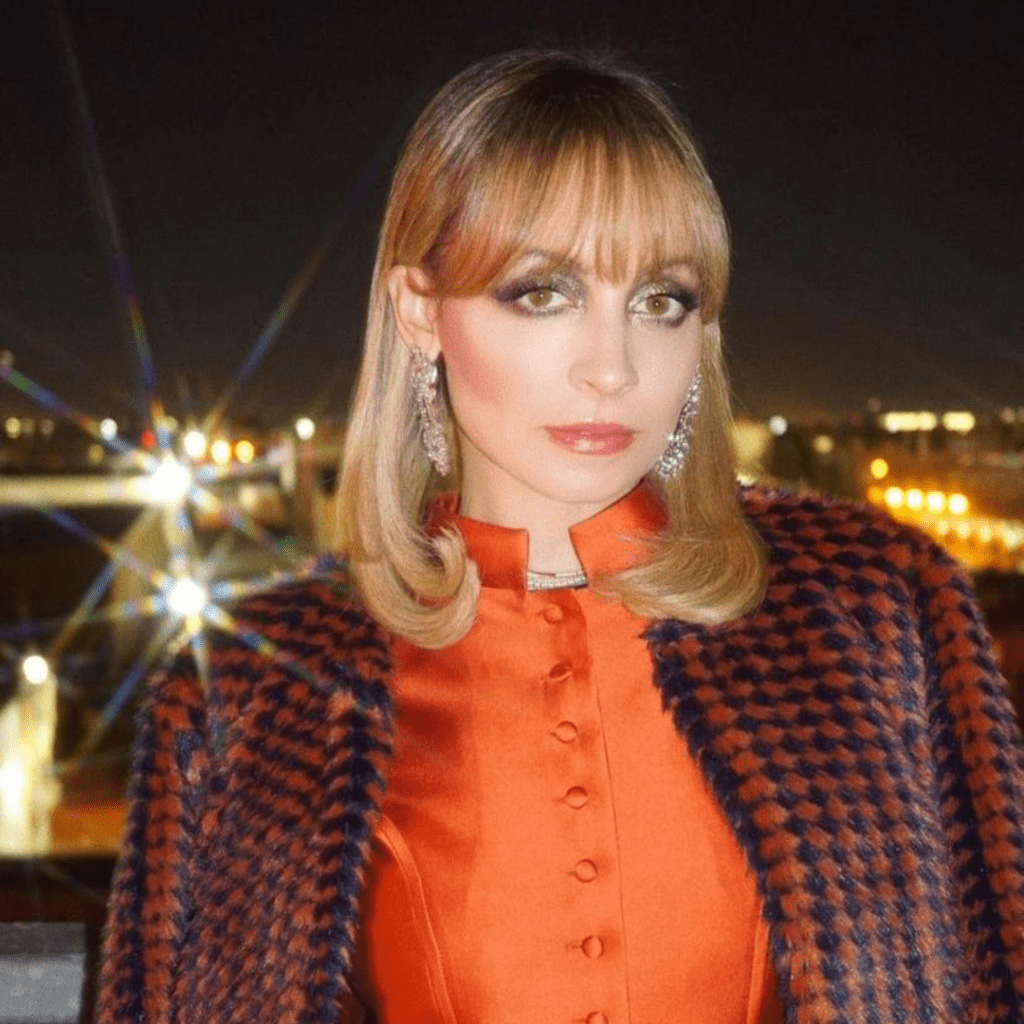 Lionel and his ex-wife were indulgent to Nicole after their split, saying yes to everything the little girl wanted. And that's not all; Nicole had frequent interactions with celebs her father knew, including Quincy Jones, Kenny Rogers, and even Michael Jackson! If that isn't the epitome of a privileged upbringing, we don't know what is.
Michelle Williams
Michelle is a multiple-time Academy Award nominee, Primetime Emmy award winner, and Golden Globe recipient. All her numerous accolades can be credited to her superb acting skills and, just like everyone else on this list, her privileged upbringing. Most people don't know this, but her family is quite wealthy.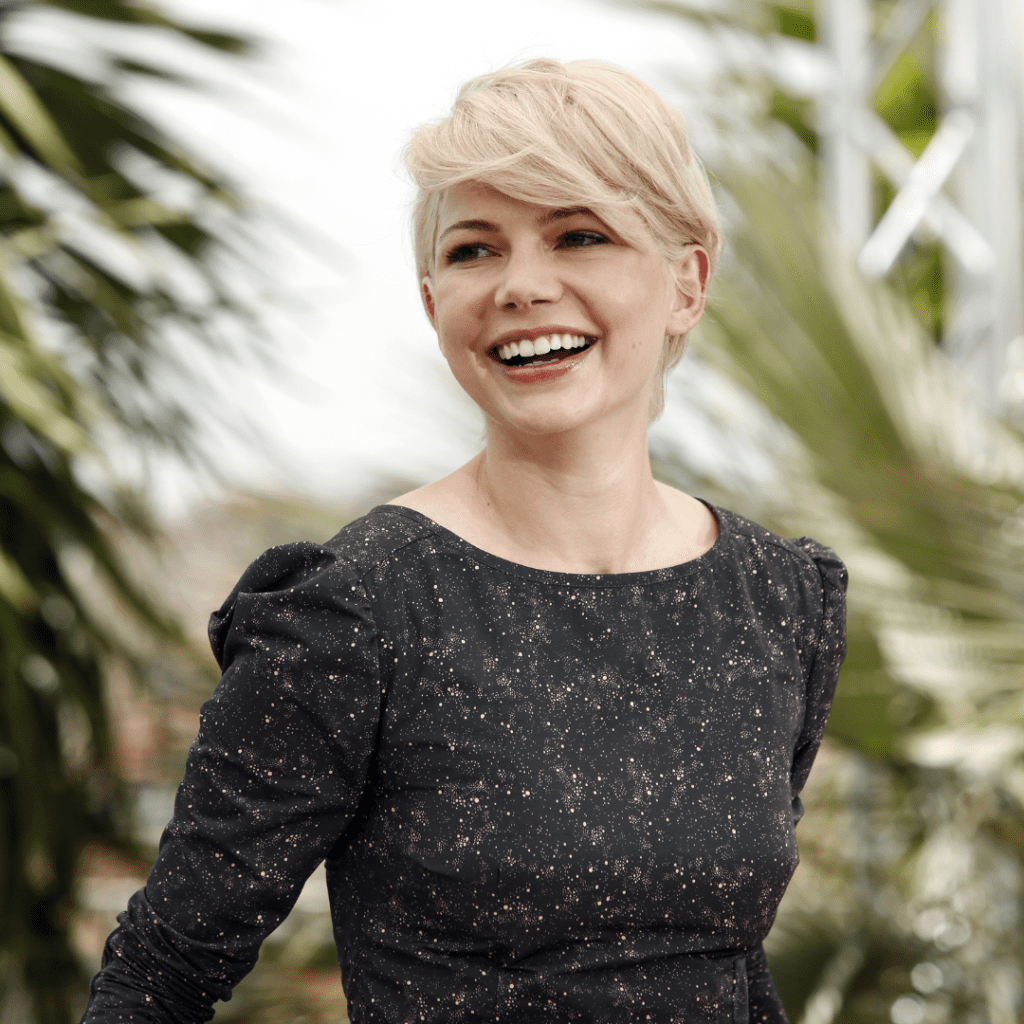 Her mother was a homemaker, and her father was an author and commodities trader. He was also a politician who contested for a senatorial seat, which shows how much they already had. Nonetheless, we applaud Michelle for not just relying on her dad's money and going ahead to do great things by herself.
Zoë Kravitz
Zoë is a singer, model, and actress recognized for her role in the Divergent series, the Fantastic Beasts film series, and as Catwoman in 2022's The Batman. Her father, Lenny Kravitz, is a legendary American singer/songwriter and multiple-time Grammy Award winner.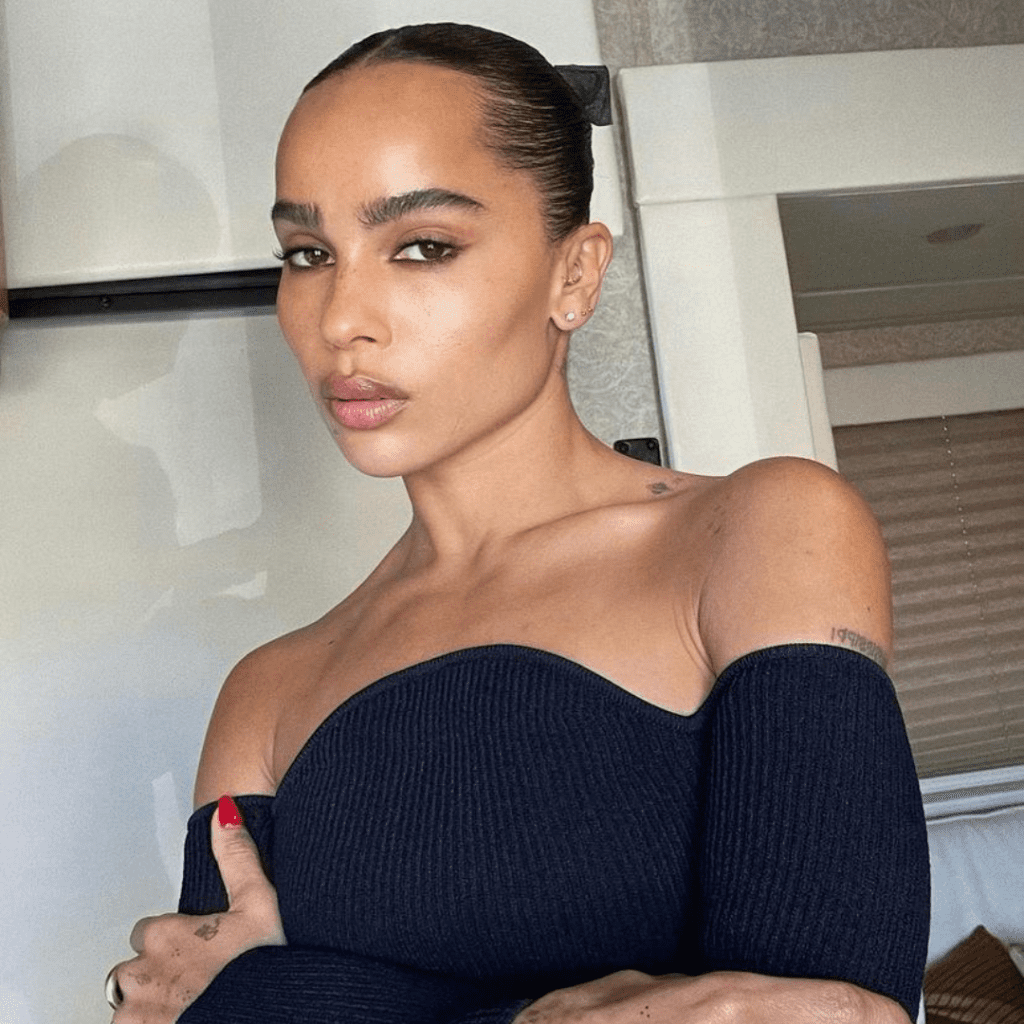 Lenny holds the record for the most consecutive wins in one category by a male, and he's been nominated for several more throughout his illustrious career. Seeing as stardom runs in the family, we can only wait and see what more the future has for Zoë!
Kyra Sedgwick
As a member of the Sedgwick family, Kyra is another celebrity on this list who was born into a wealthy home. There are just so many of her relatives who are people of great riches and social/political power that we just can't list all of them.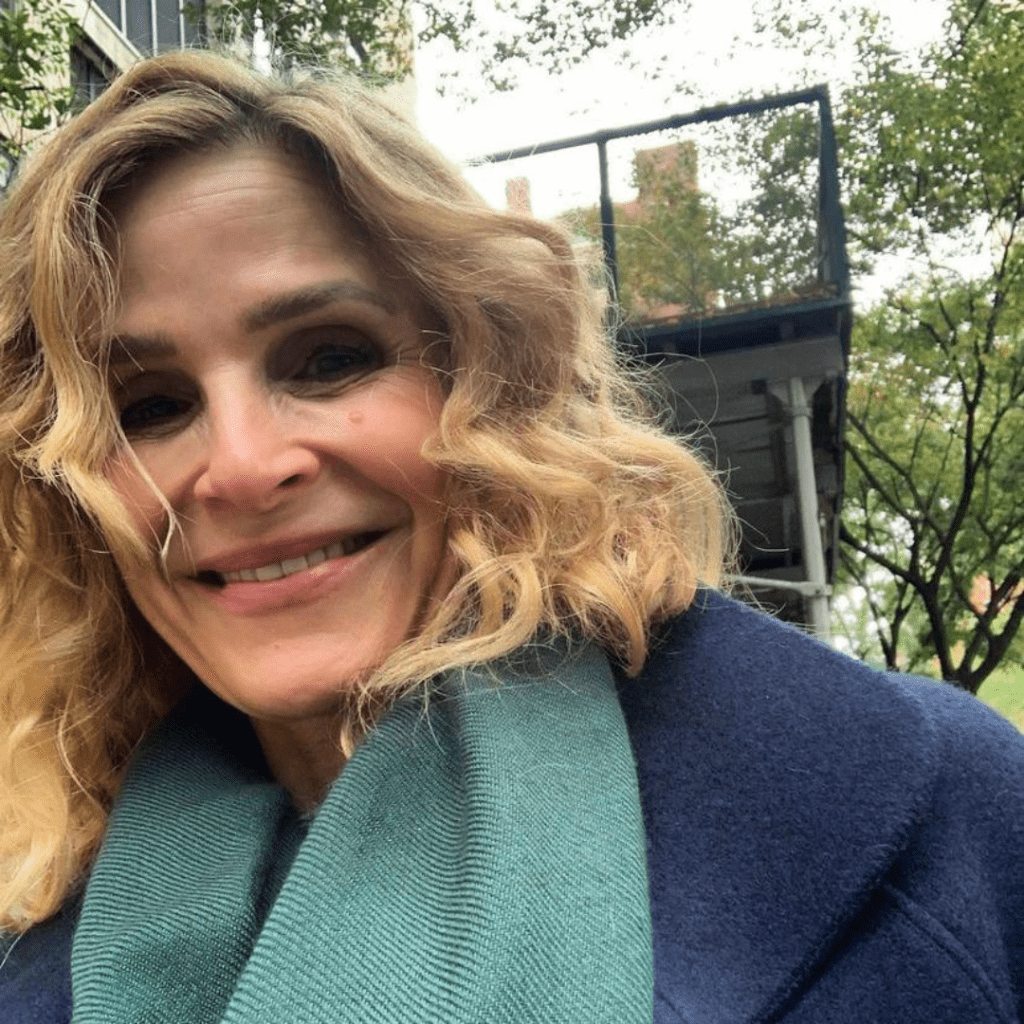 Kyra is a director, producer, and actor who made her debut at 16, going on to win a Golden Globe award and an Emmy Award years later. Her name has been etched on the walls (or shall we say sidewalks?) of Hollywood, and she's now made a name for herself in the industry.
Nicky Hilton
And that's not all from the Hilton family; Nicky, much like her sister Paris, is also an heiress to the Hilton fortune and a fellow socialite. Nicky's actually a unique entry on this list because she isn't just a Hilton; she's a Rothschild too.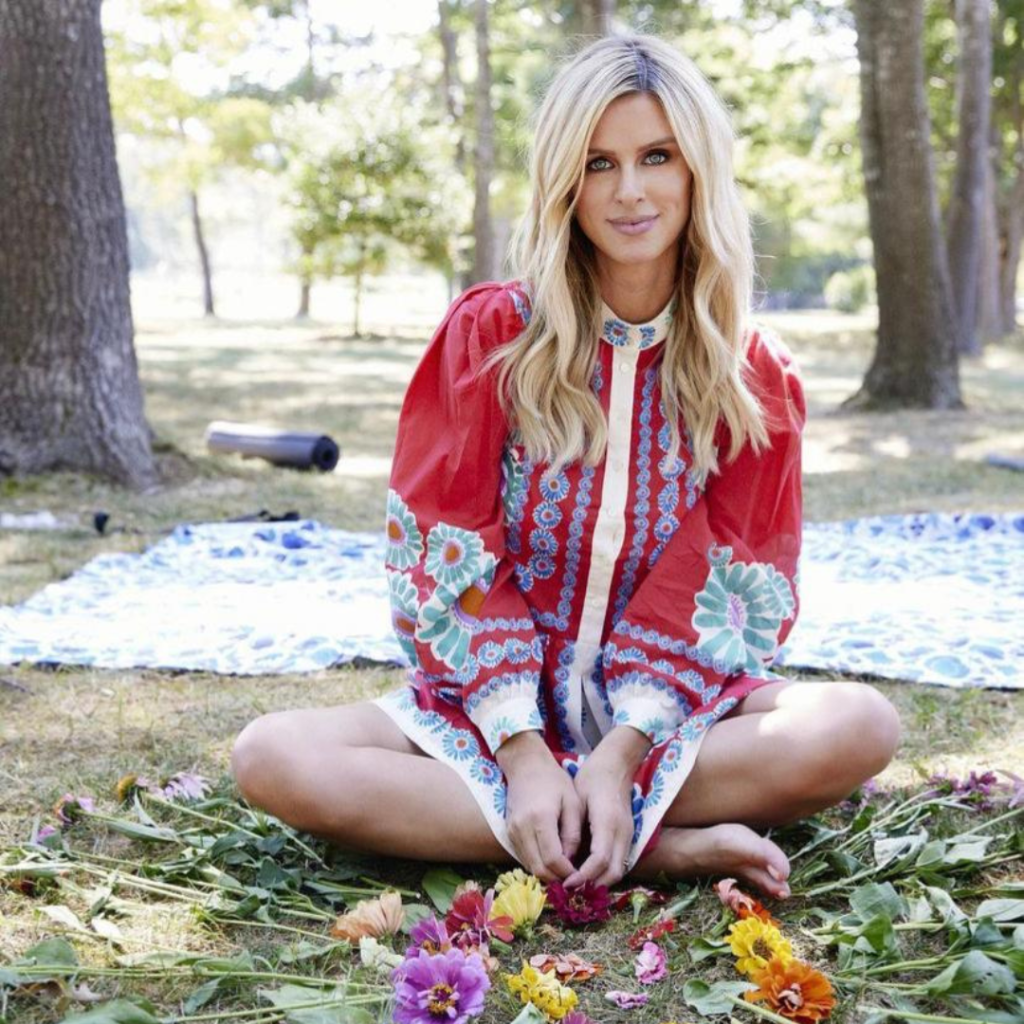 Nicky tied the knot with James Rothschild, who's the heir to the Rothschild fortune, in 2015, adding to her affluence. All those riches didn't stop Nicky from pursuing her passion and being the fashion designer and model she is today!
Aerin Lauder
Aerin is a style and image director for Estée Lauder Companies, one of which she's also the heiress. Her father is the former US ambassador to Russia, and Aerin is the granddaughter of Estée Lauder and Joseph Lauder, the co-founders of the renowned multinational cosmetics company!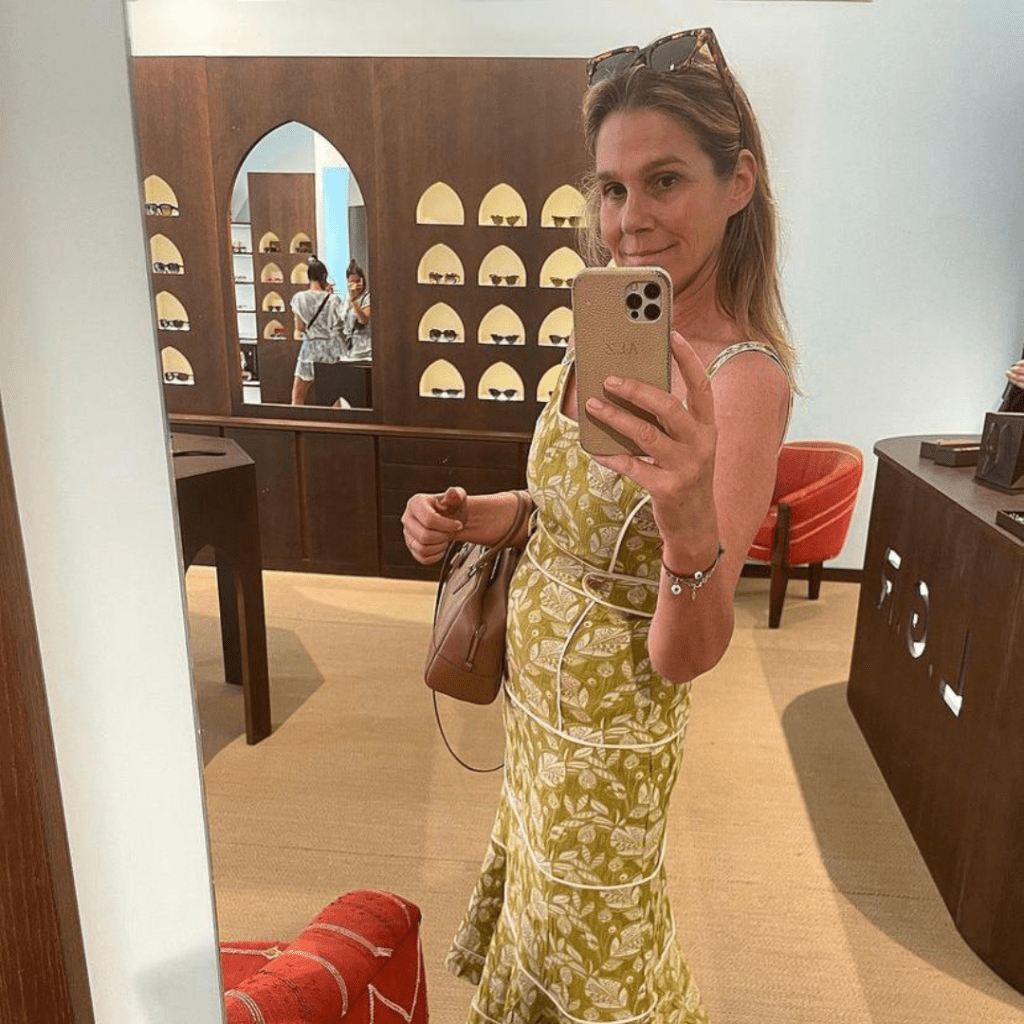 Since Aerin already had a thing for fashion, it makes sense that she's channeling her abilities to grow her family's company and, of course, her own company, as she also happens to be the owner of the fashion and furniture line, AERIN.
Taylor Swift
There's no denying the fact that Taylor Swift is arguably one of the biggest pop artists of the 21st century. Her 1989 World Tour was the highest-grossing tour of the year 2015, and many songs from that album topped the charts in the year of its release.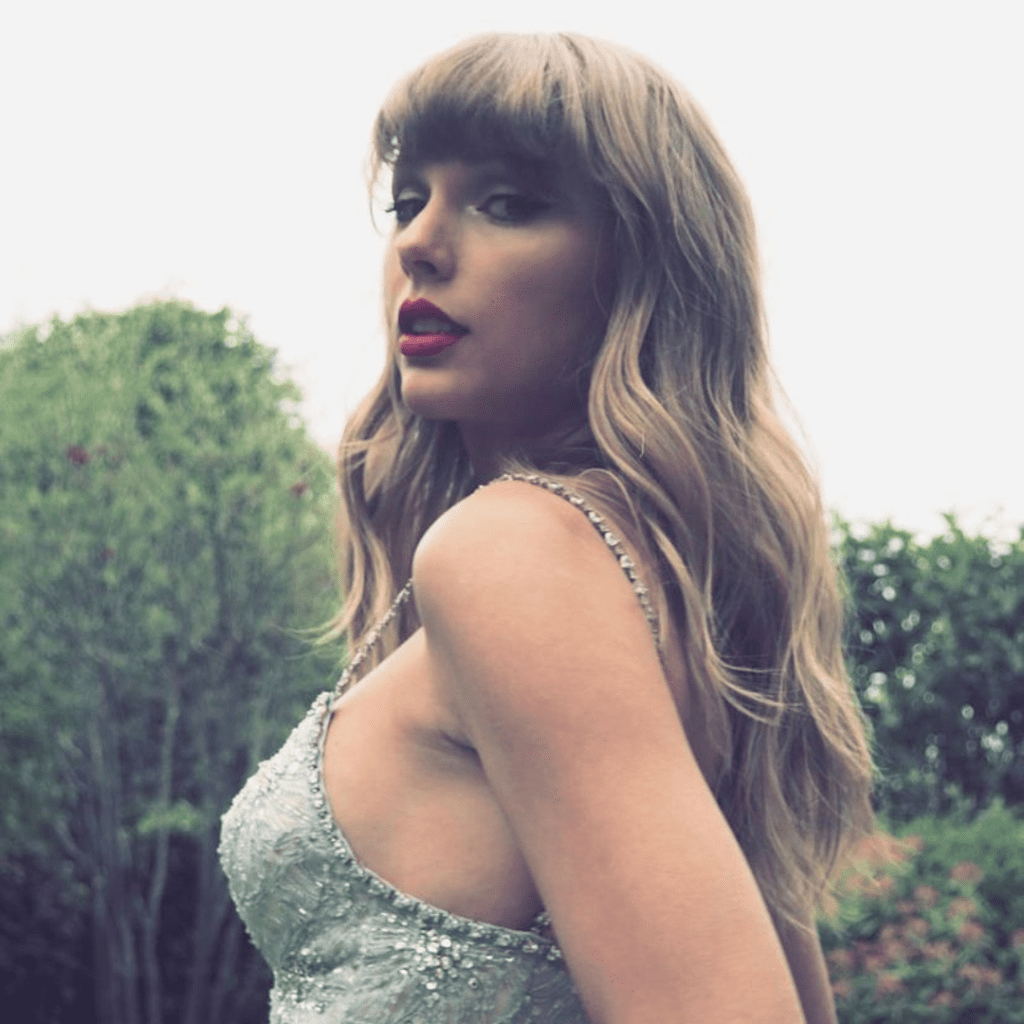 But this multiple-time Grammy Award winner didn't start from the grassroots; she had a bit of help from her parents. Her father is a stockbroker who established a financial advisory group, giving him the finances to help his daughter become the pop star she's grown to be.
Jake Gyllenhaal
Jake is a delectable actor whose father also happened to be part of the Hollywood elite. Stephen Gyllenhaal is an American film director, poet, and father of Jake, earning his reputation even before his son ever appeared on the big screen.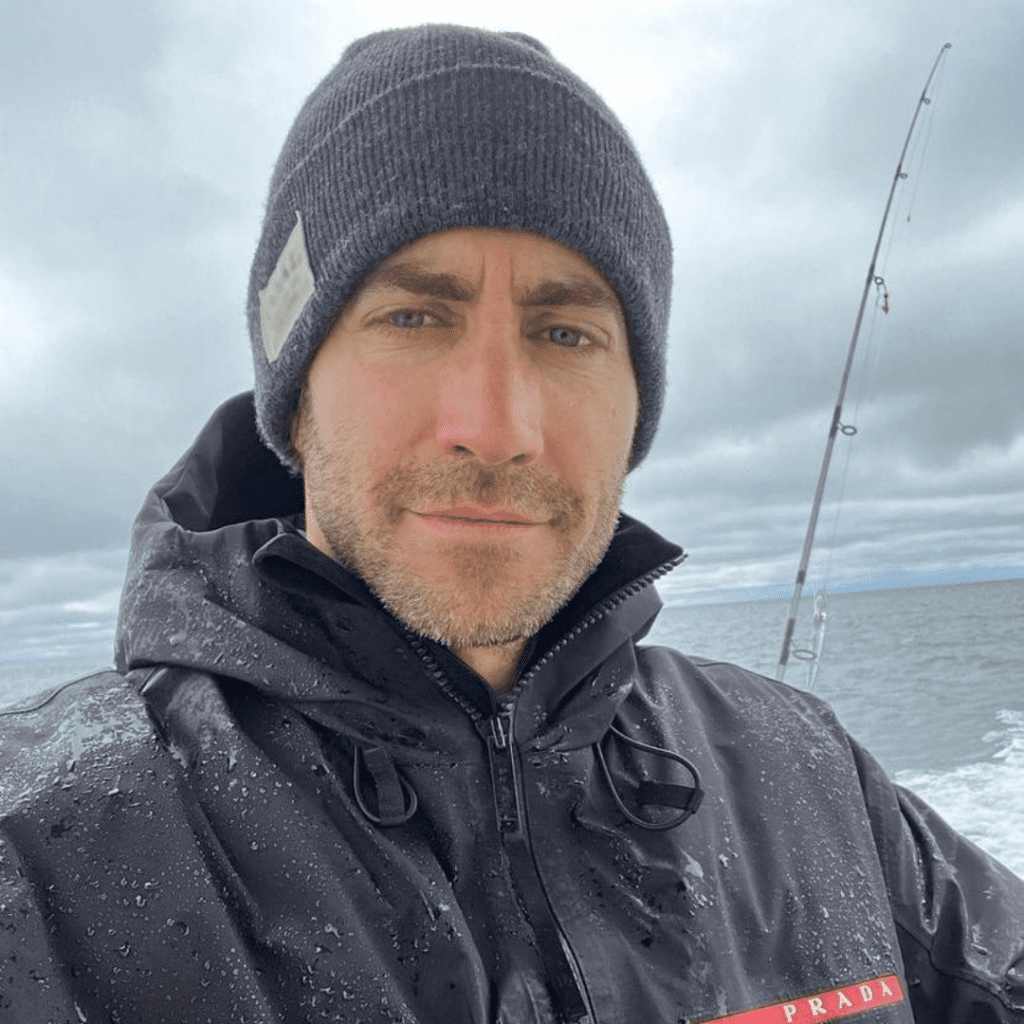 Jake and his sister, Maggie, might not have exactly followed the same path as their father as they both became actors. But the siblings had a passion for Hollywood, just like their dad did, and are now big-time players in the business.
Ariana Rockefeller
Attending an Ivy League school and having the opportunity to become a model is a rare privilege, and so is being born into the Rockefeller dynasty. And Ariana possesses both traits. Though she bagged a nice internship position at the United Nations, she decided to go for a different calling.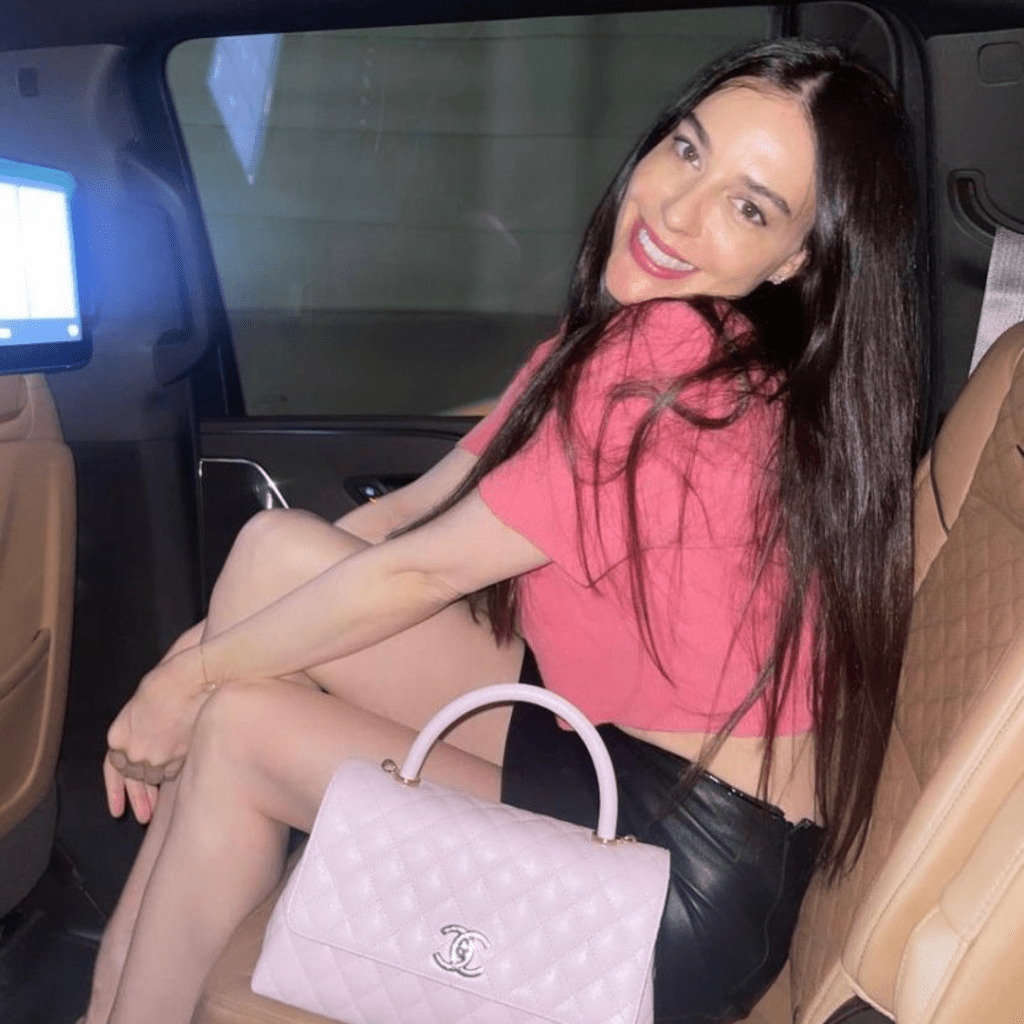 This New York-raised gal might have been born into immeasurable bouts of fortune, but Ariana didn't just fold her arms and indulge herself in her family's wealth; she went out and made a name for herself in the fashion industry!
Tori Spelling
Victoria Davey Spelling, also known as Tori Spelling, is an American actress, author, and the daughter of the TV producer and actor Aaron Spelling. In fact, Tori has even made a couple of guest appearances in some of her father's series and even starred in one!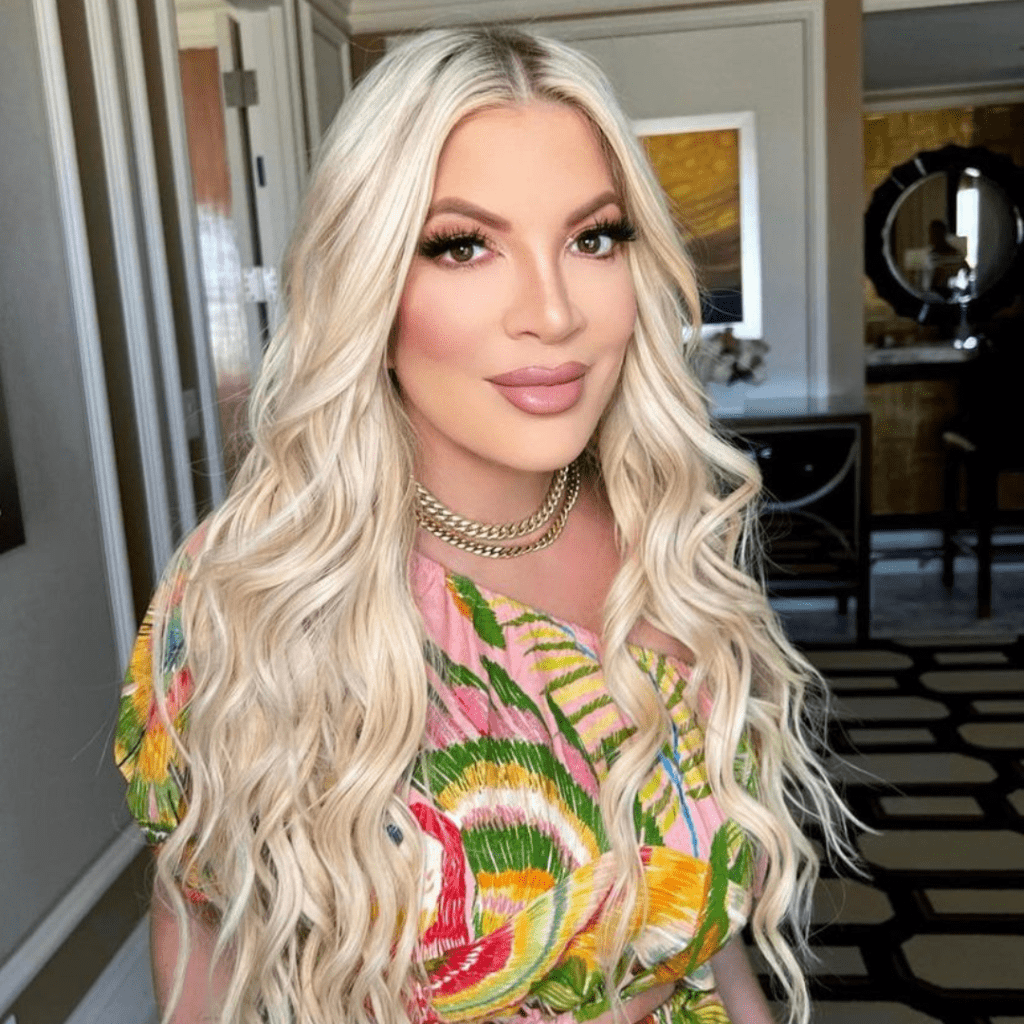 That, alongside the fact Aaron hired an acting coach for his daughter at the tender age of six, means he's played a pretty instrumental role in getting Tori started up in the industry. Nonetheless, we have to credit her superb acting skills for making her who she is today!
Scarlett Johansson
You can't make a comprehensive list of the biggest women in Hollywood without including this star. Scarlett is a renowned actress who started her career at a young age and is now one of the highest-grossing movie stars of all time.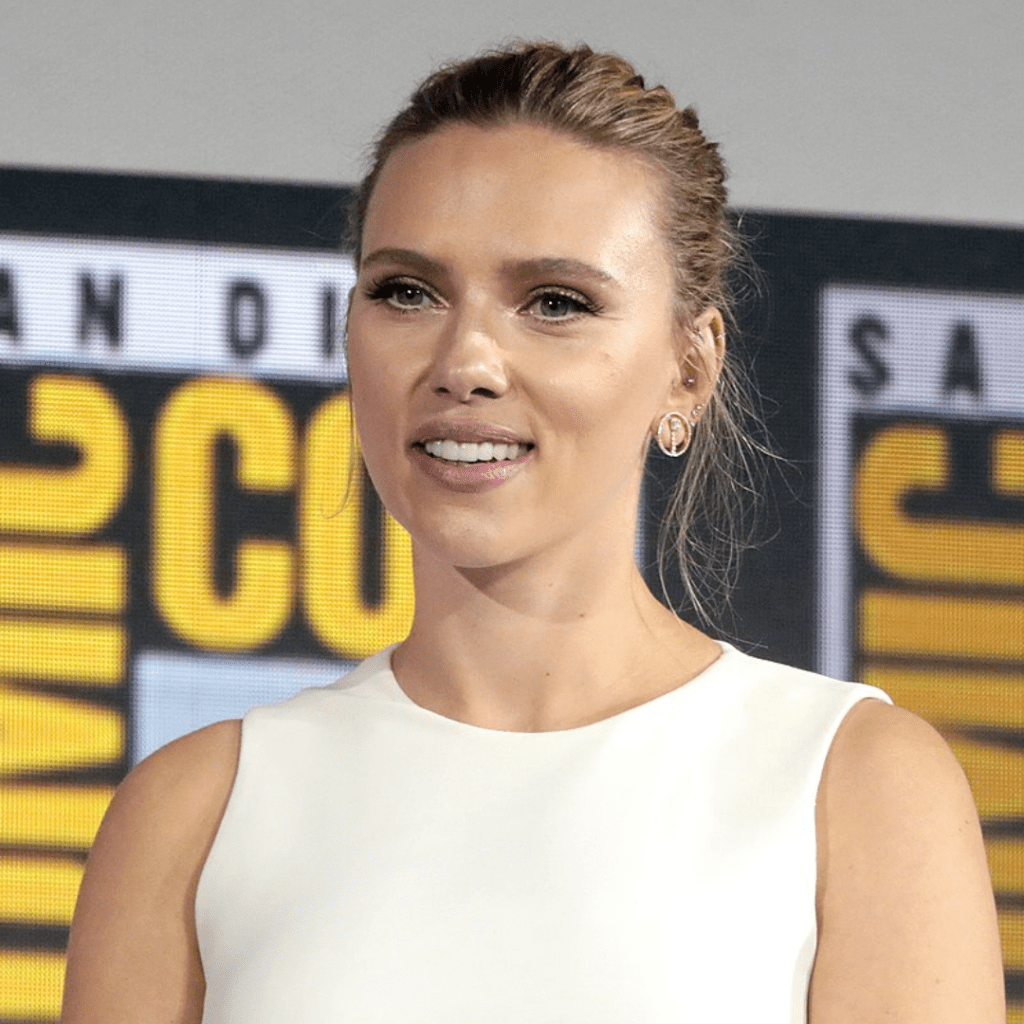 She was born into a showbiz family, with her mother being a film producer and her grandfather an art historian and film director. Nonetheless, she decided to be a performer, earning a name for herself as one of the top names in the film industry.
Kate Hudson
Kate is the child of not one but two Hollywood stars: Bill Hudson and Goldie Hawn. It's no wonder their daughter was inclined to the world of acting too, even going ahead to earn herself multiple accolades and landing herself major roles in big movies.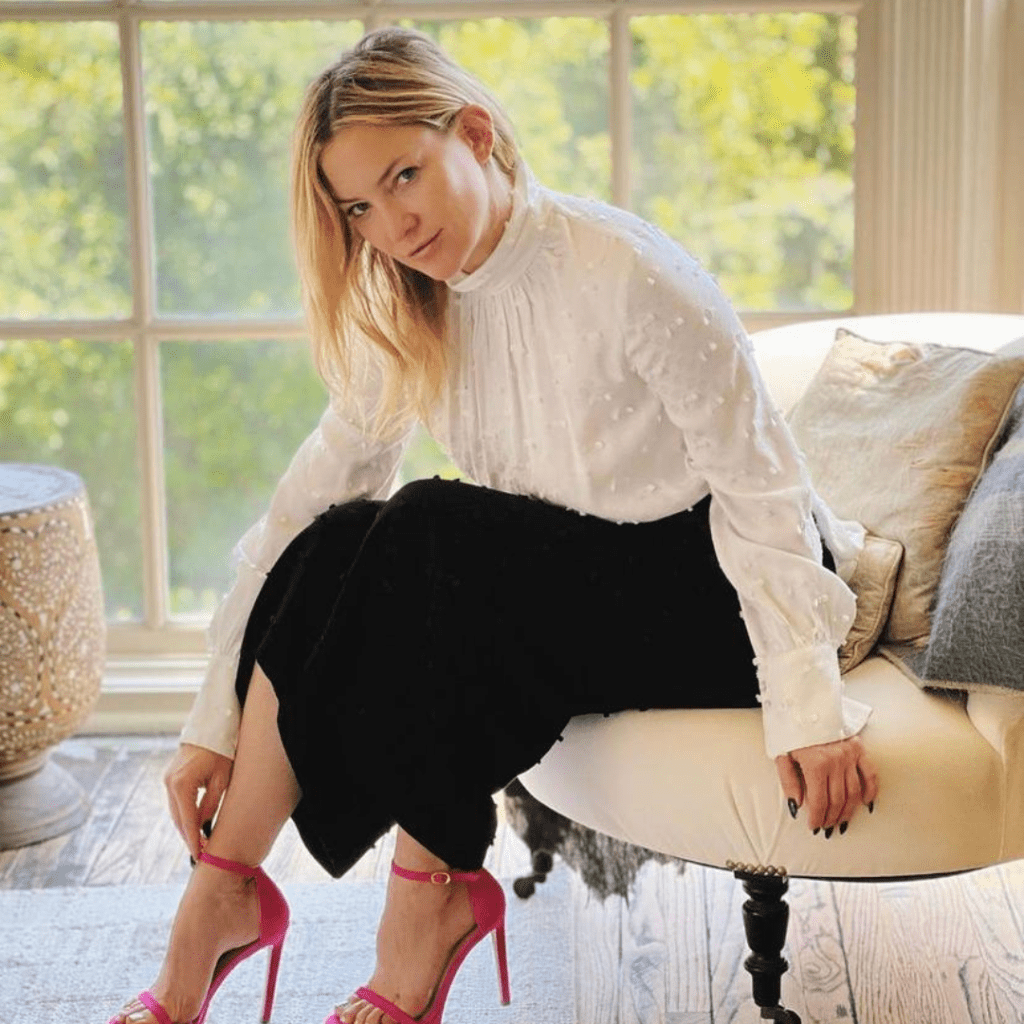 Her breakout role in Almost Famous landed her three Academy Awards in a single year, and she's been trailblazing ever since. Today, she isn't just the daughter of some Hollywood stars; she's made a name for herself in the business as well.
Willow and Jaden Smith
Willow Smith and her brother Jaden Smith are two Hollywood celebrities that need no introduction. They're both actors as well as musicians who kickstarted their musical careers at tender ages, releasing hits that made it to the top 20 on the charts.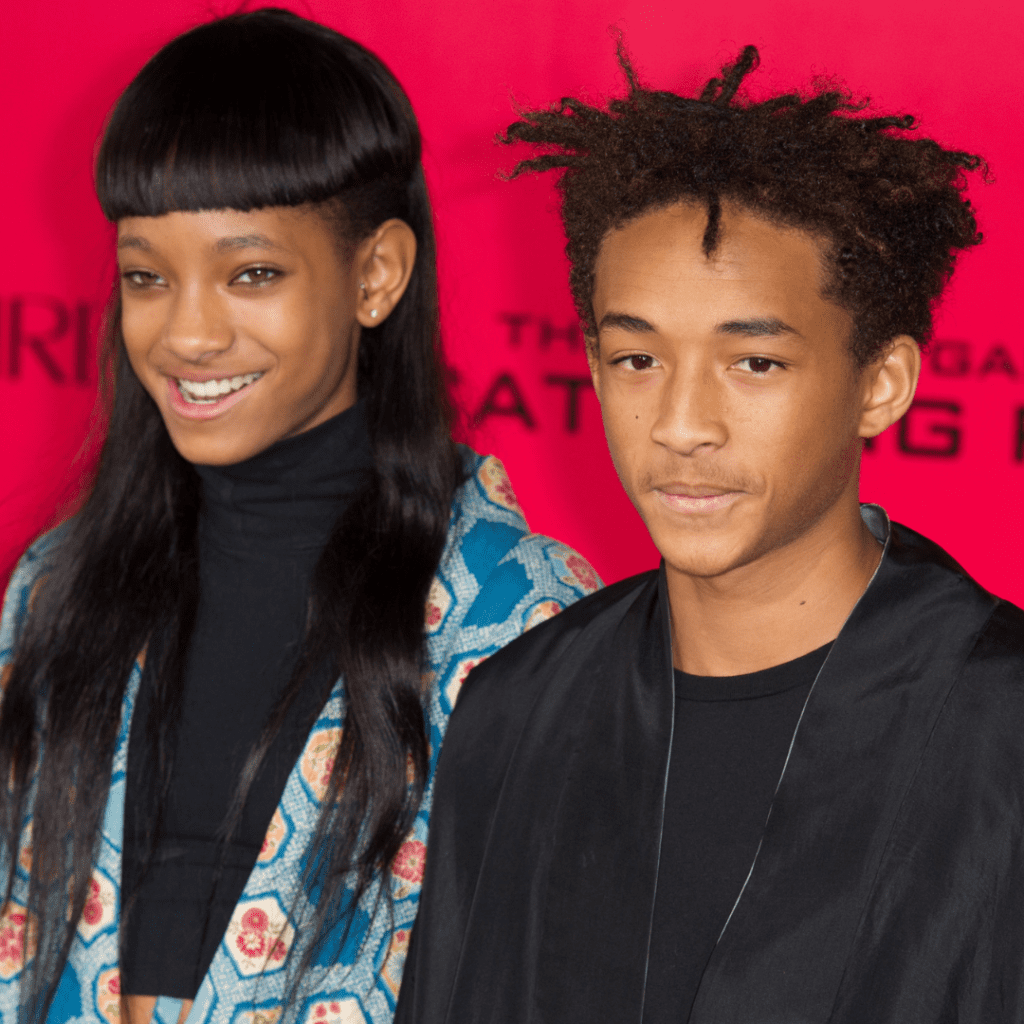 They're the children of actors Jada Pinkett Smith and the Hollywood titan Will Smith, which obviously laid the foundation for their rise to stardom. Now, the siblings are in their twenties and have already made names for themselves in their respective fields!
Sigourney Weaver
This New York-born actress and film producer is the recipient of multiple awards, including two Golden Globes and a Grammy, as well as being nominated for several others. She was even voted amongst the Top 20 on a countdown for the greatest movie stars of all time!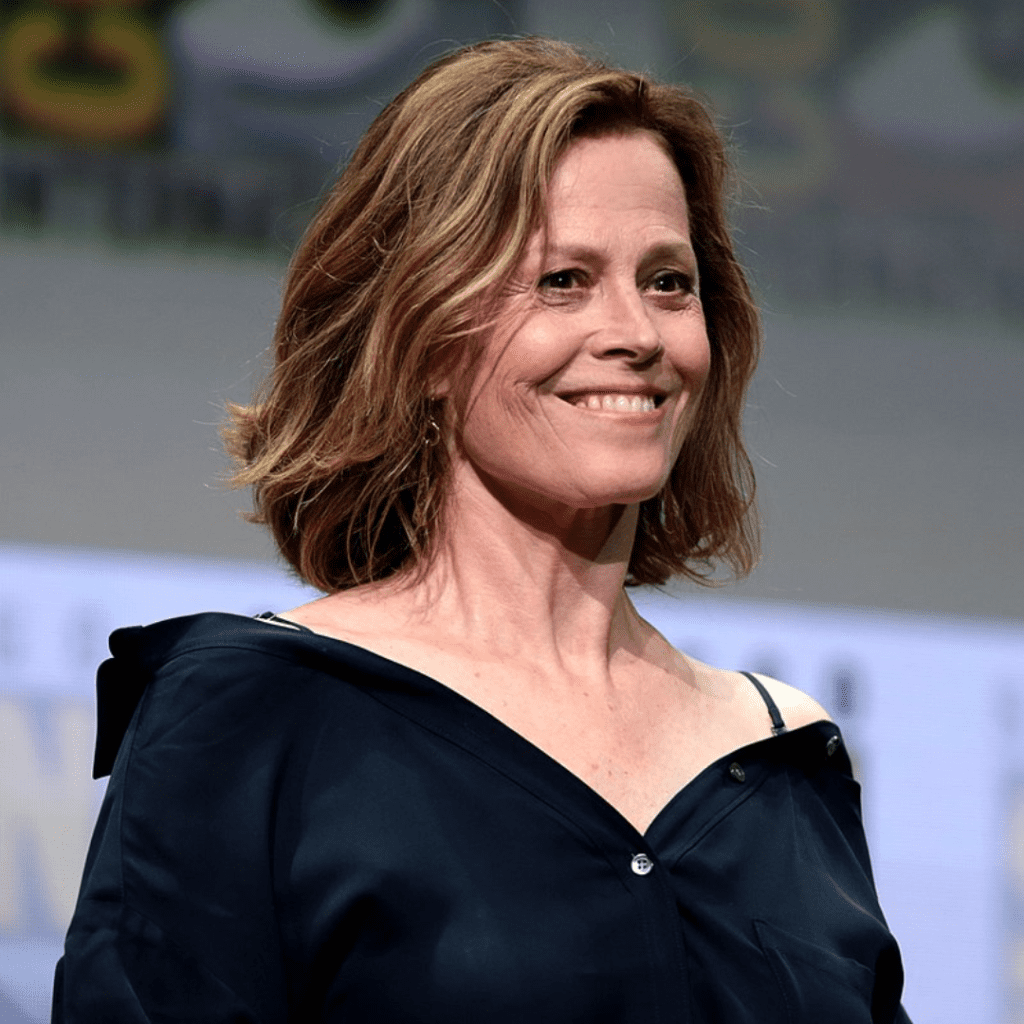 While some people may call what she's got raw talent, we can't help but think it's the genes at work, considering that her mother was also an actress. Her father, on the other hand, was actually a TV executive who was even the president of the popular commercial broadcast television and radio network NBC.
Chevy Chase
We might know him as the lovable actor and comedian, but what you might not have known is that Chevy is also the heir to the Crane company, one that manufactures industrial products. Not only that, but Chevy is also a part of the Vanderbilt dynasty!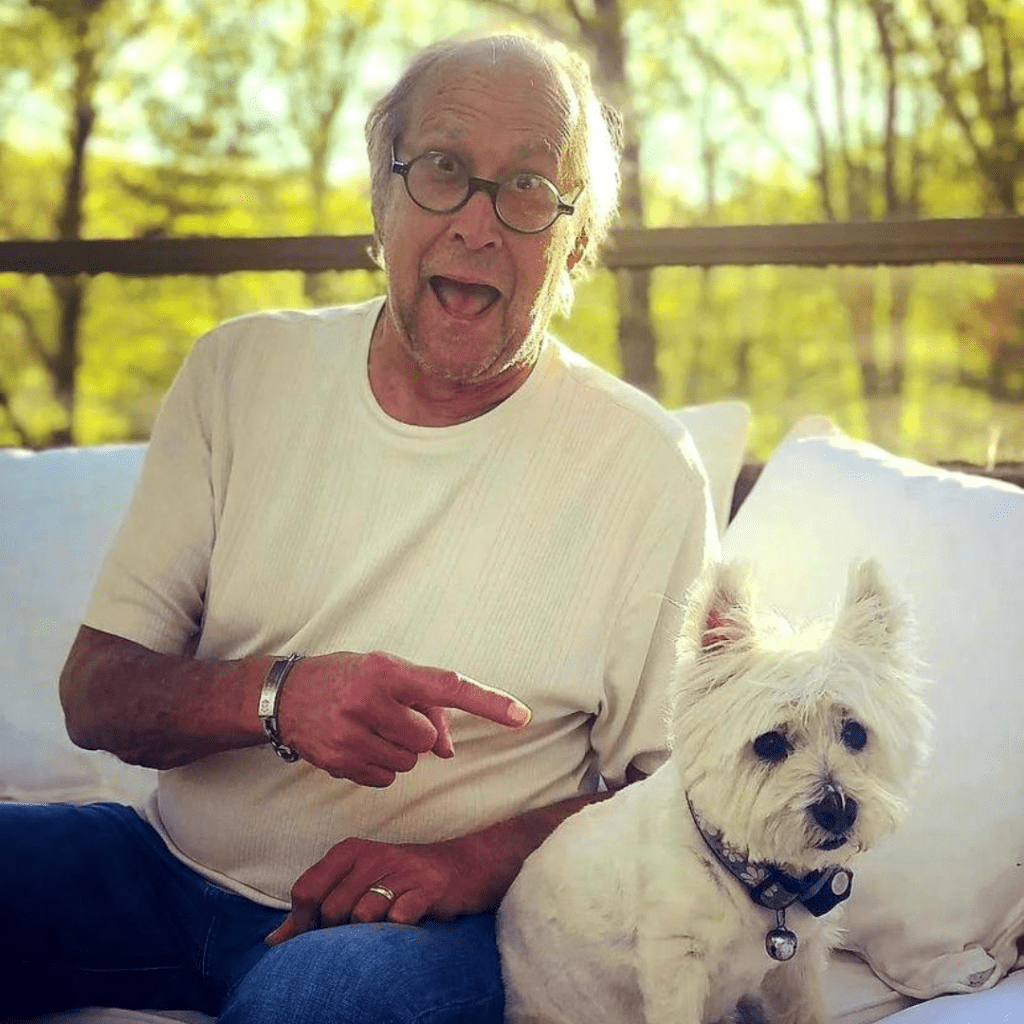 Chevy was born to a writer/editor and a classical pianist who was later adopted by Cornelius Vanderbilt. Despite his more than fortunate upbringing, he's carved a name for himself in Hollywood by becoming one of the few original members of SNL and a reputable actor.