Undercover Kids: 30+ Celebrities Who Kept Mum About Being Parents
By Precious I August 14, 2022
---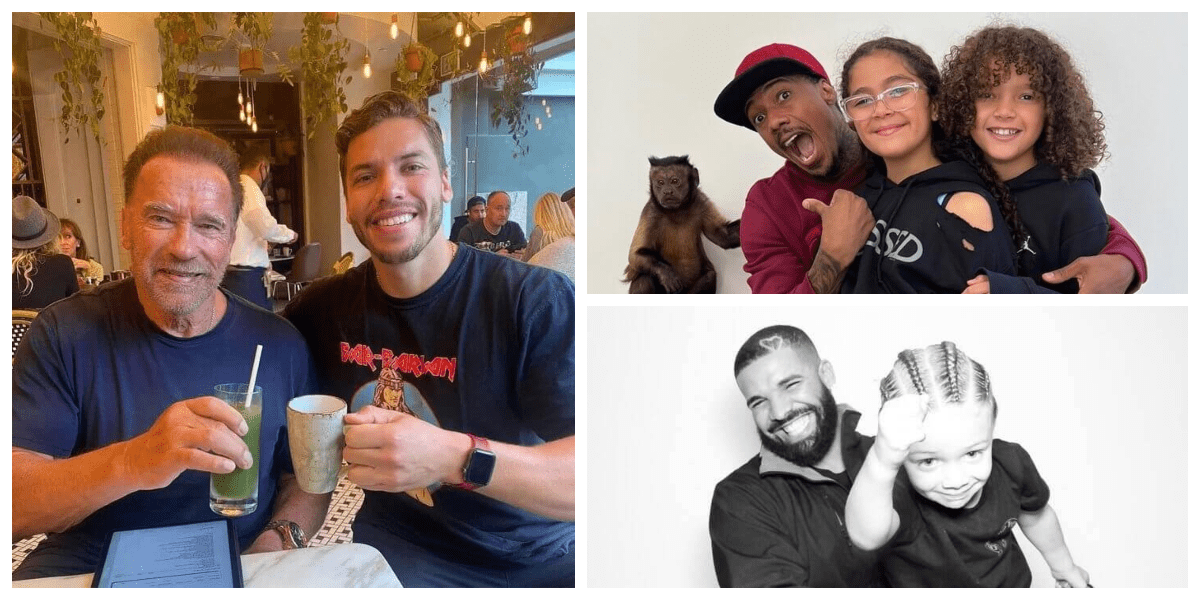 Hollywood's top performers are frequently in the spotlight, which may give the impression that fans know every detail of their life. Contrary to what we think, it's the actor's duty to play pretend and adopt different personalities. Some of them are so good at acting that they convince the public they don't have lives outside of their roles in films or television.
But they do have private lives. The real people behind the superstar veneer have real families, real partners, and, sometimes, real children.
After years of following them on social media, you might be startled to learn that some of your favorite celebs are parents. Some even have more than one child. Here are some celebrity parents you might not know about.
The King of Pop
"Billie Jean" is one of Michael Jackson's most recognizable songs and is possibly one of the biggest hits of all time. However, there might be some truth to the lyrics, "Billie Jean is not my lover. She's just a girl who claims that I am the one, but the kid is not my son."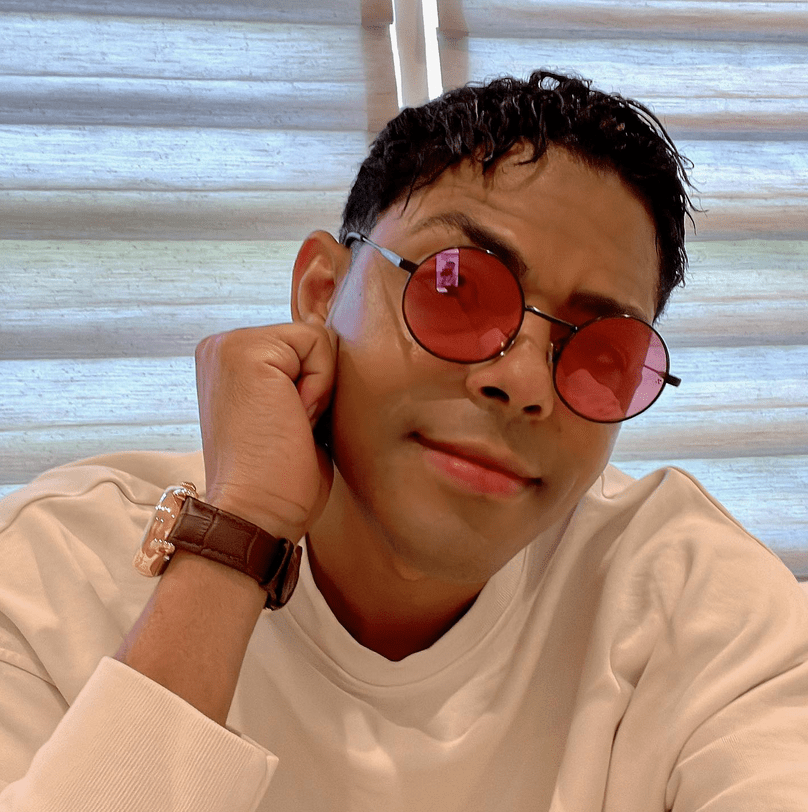 Singer Miki "Billy" Howard, who was close to MJ in the 1980s, gave birth to a boy, Brandon Howard, a year before the song was released. In more interesting news, it is reported that Brandon took a DNA test with a 99% match to Jackson.
Charlie Heaton
Actor Charlie Heaton is quickly becoming a household name after finding success with the hit Netflix thriller Stranger Things. In the show, he plays an awkward character who is rarely interested in girls, but Heaton's real life could not be any different.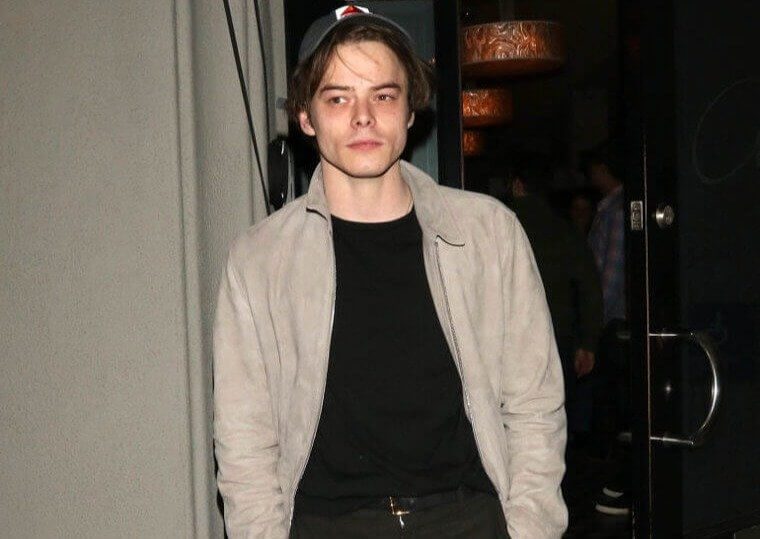 Before becoming part of the highly successful Netflix series, he fathered a boy when he was only 20. He dated a woman named Akiko Matsura in 2014, and they had a baby who spent most of his time with his mother due to Heaton's busy acting schedule.
Eric Clapton
Eric Clapton is one of the greatest artists of his generation. The Rock 'N Roll pioneer is a true icon that sold millions of records and received countless awards for his artistry. However, even at the height of his fame, he was having some relationship issues.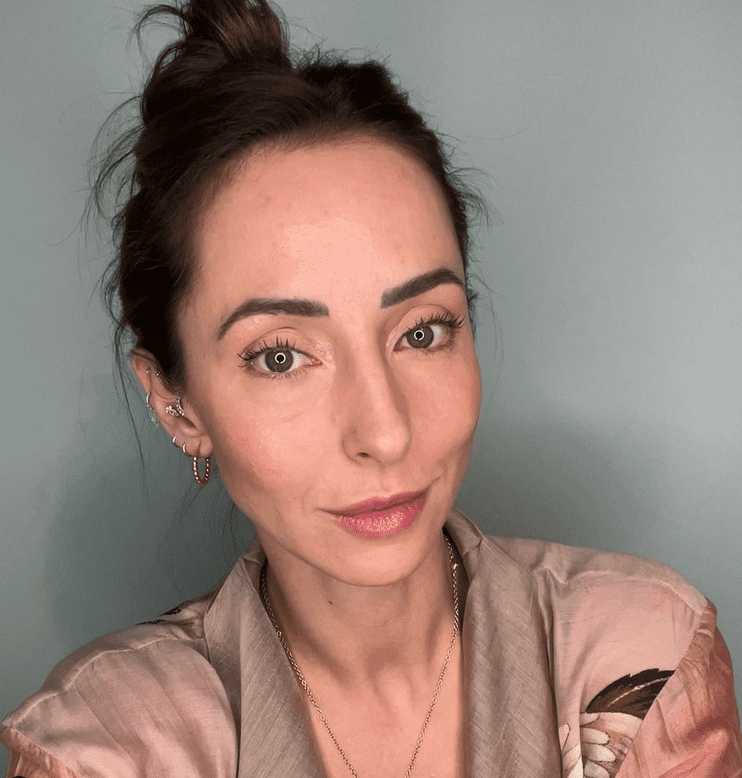 Clapton had allegedly cheated numerous times during his marriage to Pattie Boyd. This infidelity resulted in two children, one with a woman named Yvonne Kelly, who gave birth to a girl called Ruth. The other was with an Italian model, Lory Del Santo.
Bow Wow
Bow Wow made a lot of effort in the early 2010s to deny that he had a child with model Joie Chavis. It took the rapper a few years to admit that he had a daughter, born in 2011, with Ms. Chavis.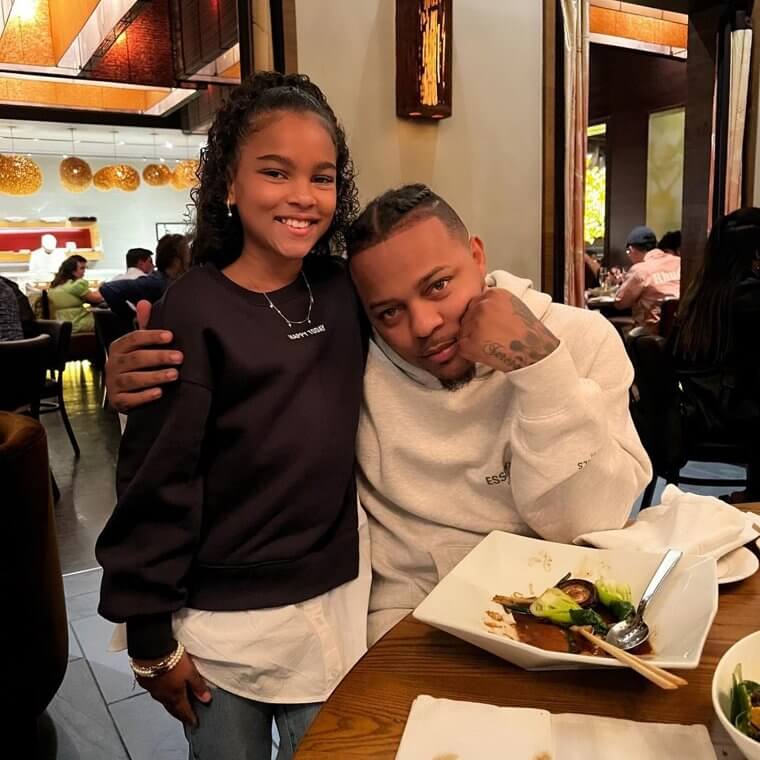 Bow Wow admitted that he was indeed scared to admit the parentage of the child due to the perception of the media and fans. However, he feels different now, and his daughter is a constant feature on his Instagram page.
Tristan Thompson
Perhaps the least surprising entry on this list, Tristan Thompson, has made a lot of news for reasons beyond the court. So much so that many have started to wonder if he is truly a basketball player (he is, and even has a ring to prove it).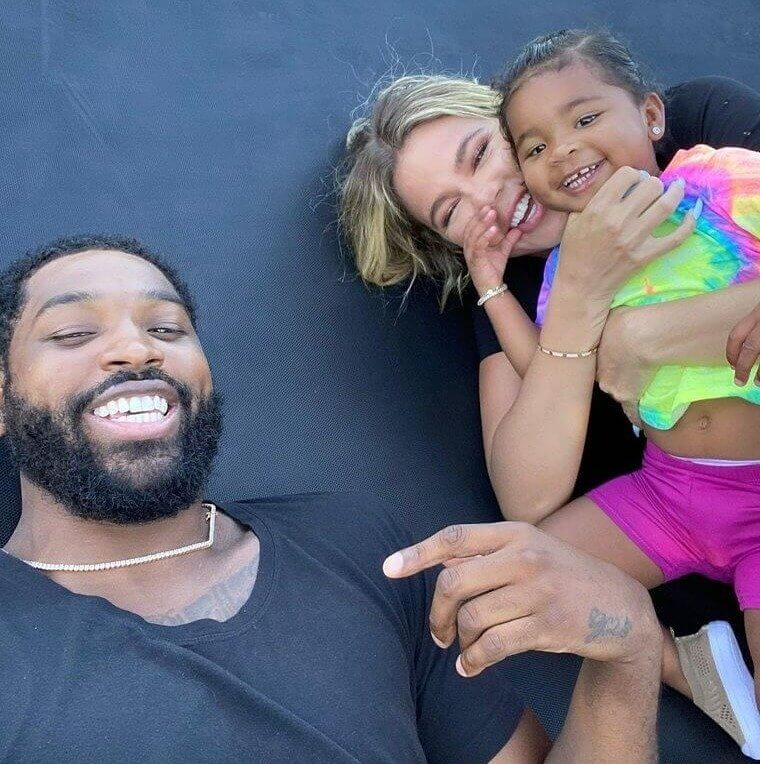 In December 2021, he fathered a baby boy with another woman, a fitness model named Maralee Nichols from Texas. He confirmed the news of the paternity on his Instagram story. A rep of the woman in question did disclose that Tristan has made little attempt to meet the boy.
50 Cent
50 Cent is one of the most popular names in the world. The rapper and TV executive is familiar to many for his success in music and Hollywood. However, 50's personal life has had more than a few struggles, especially with parenting.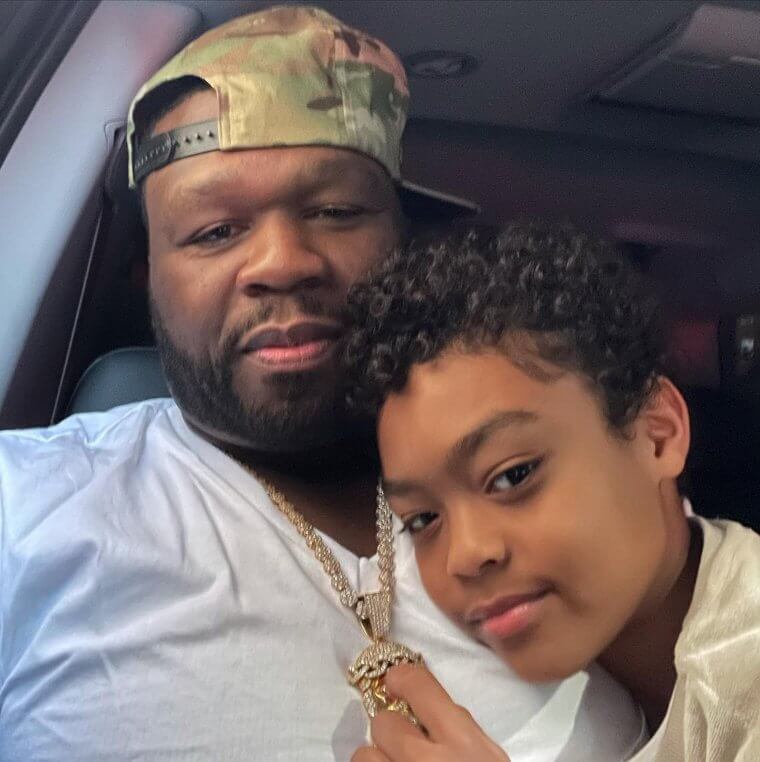 50 Cent has two children with two women, but he is estranged from his first child, a son named Marquise Jackson. This contrasts with his relationship with his younger son, Sire Jackson, who is a recurring feature on 50's social media pages.
Liam Gallagher
Liam Gallagher was a household name during his time as the lead singer of the popular British rock band, Oasis. He was also married to a celebrity, Nicole Appleton. All of this resulted in his name appearing in the headlines more than a few times.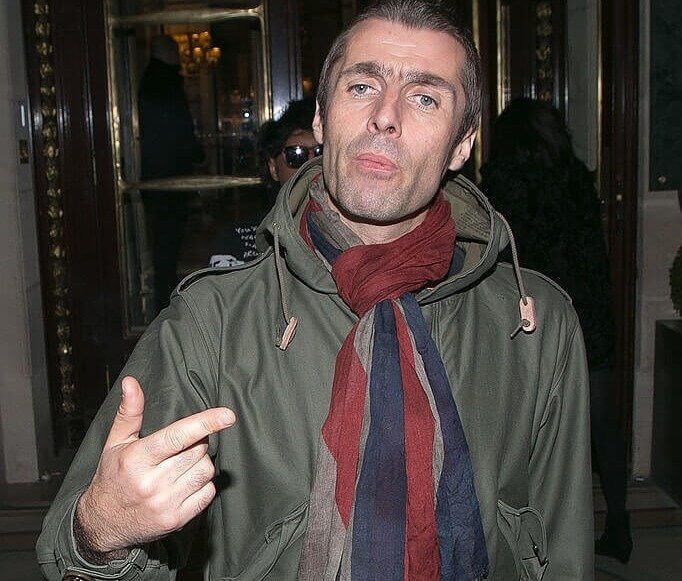 However, he wasn't always in the news for his exploits as a lead singer of a rock band. He has a history of cheating (and fathering other children) out of wedlock, having cheated on his two wives, Nicole Appleton and Patsy Kensit.
Busta Rhymes
Busta Rhymes is a renowned rapper who gained a lot of fame in the 90s. He is also the father of a young woman named Mariah, but he emphatically denies any relationship with her. This stems from Busta's relationship with her mother, Jill Miskelly.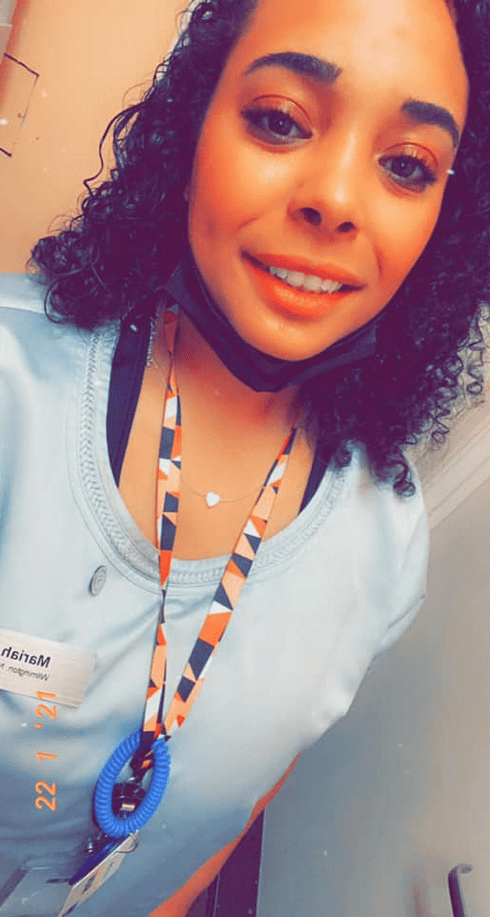 Back in the day, Busta Rhymes and Jill Miskelly had a fling that resulted in a pregnancy. While Jill Miskelly has taken Busta to court for a paternity test, which revealed a 99.9% chance he is the father, the rapper refuses to acknowledge Mariah Miskelly as his daughter.
Minnie Driver
Minnie Driver starred in popular movies such as Good Will Hunting and Circle of Friends. As such, she got media attention, but she attracted more interest when no one knew the identity of her son's father. She would later admit that the father was someone she met on set.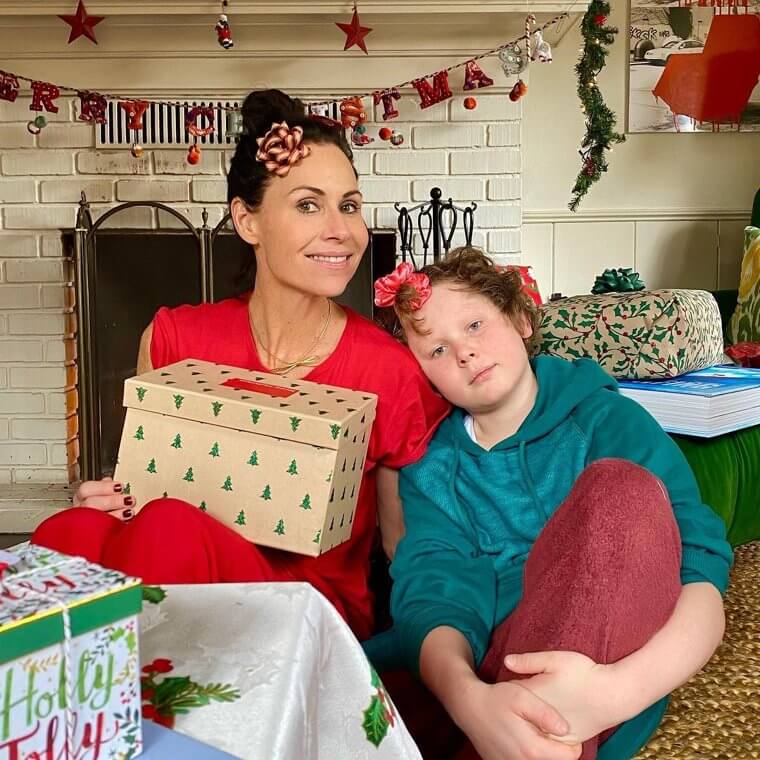 That detail is the closest the public knows about the father's identity. She noted that the identity wasn't important because the man didn't want it publicized. This has also made many people wonder if the father was interested in fatherhood at all.
P Diddy
P Diddy, also known as Puff Daddy, Diddy, or by his real name, Sean John Combs, is one of Hip-hop's most popular and wealthiest figures. In 2006, Sean and then-partner Kim Porter welcomed twin girls into their lives—only for Kim to discover that another woman had given birth to a child for the rapper.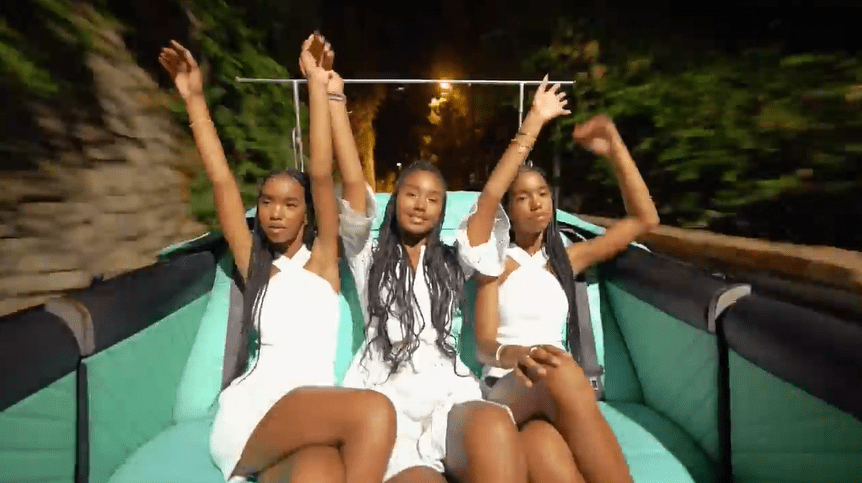 Combs has a great relationship with all of his children, and they are frequently seen together on social media and at music events. This is an improvement from when Kim publicly expressed disappointment at finding out Combs had a child with another woman in 2006.
Hugh Grant
Hugh Grant has had a long career in Hollywood, appearing in several box-office toppers and being a leading actor in numerous rom-coms. Away from the screen and in his personal life, he was equally busy with his five children with two different women.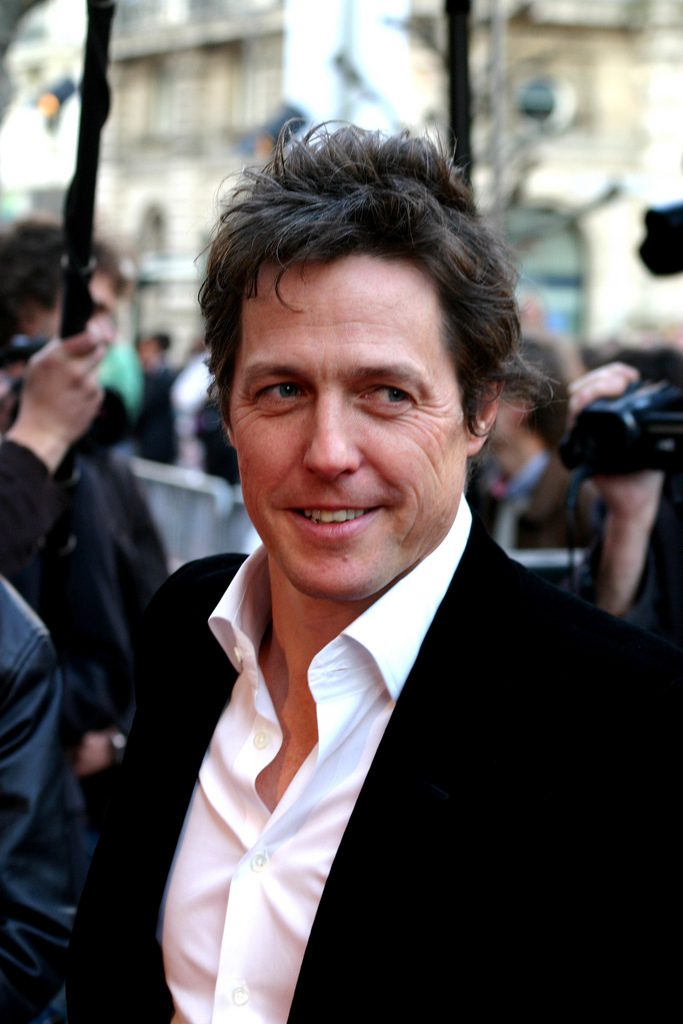 He had children with Tinglan Hong and then Anna Eberstein just a year later. Then three months after the birth of his child with Anna, he had another baby with Tinglan. It didn't stop there; Grant returned to Anna and had a second and third child with her a few years later.
Jay Z
Jay Z has been accused of fathering a secret child with a woman named Wanda Satterwaithe, who claims that she had a brief relationship with the iconic rapper in the 1990s. The woman further claims that the result of that relationship is a son named Rymir, who is also a rapper.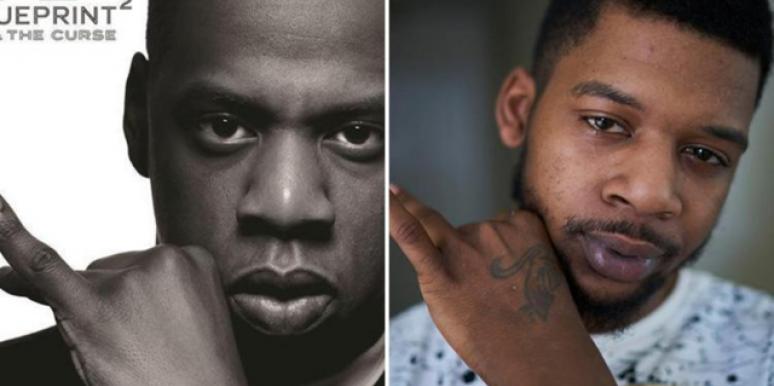 They have requested that Jay Z take a paternity test on multiple occasions, which he has denied doing. Also, Jay Z has had two separate civil suits filed against him by the family. It is important to note that nothing came from those suits.
Nick Cannon
TV Host, Rapper, Actor, and Father of Many Nick Cannon, can truly be called many things. The Wild N Out host recently confirmed the birth of his eleventh child with a woman named Abby de la Rosa. However, this won't be the last time we hear of Nick Cannon and parenthood.
In fact, he is expecting another child with model Alyssa Scott. The two tragically lost their son in 2021 to a condition known as hydrocephalus. He was just five months old. Given Cannon's busy schedule, it's impressive that he still has the time (and energy) to father so many children.
Chuck Norris
Chuck Norris revealed in his book Against All Odds: My Story that he was unfaithful to his wife, resulting in his having a child out of wedlock. Norris shared the story's details, which occurred while stationed in California during his stint with the US Air Force.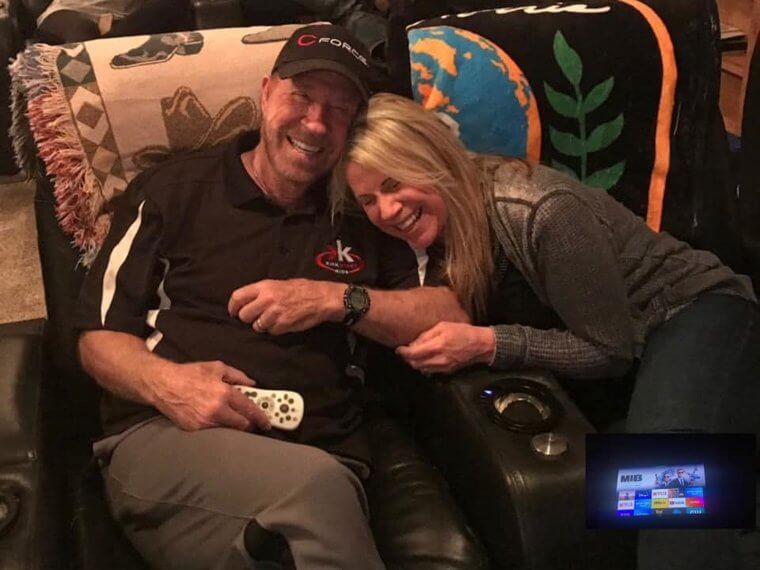 Around 1962, while away from his wife, Norris had a fling with a woman named Johanna. Johanna got pregnant during the time but didn't disclose this to Norris. It was not until 1991 when Norris got a letter from a girl called Dina that he became aware of the daughter he never knew he had.
Arnold Schwarzenegger
Arnold Schwarzenegger and his wife, Maria Shriver, welcomed their fourth child, a baby boy named Christopher, in 1997. Many, including his wife, didn't know that Arnold had another child five days later (a boy named Joseph Baena) with the family's housekeeper.
It was only in 2011 that Arnold decided to share this news with his wife and revealed being the father of the child. The child's mother is a woman named Mildred Patricia Baena. Arnold and his wife Maria eventually filed for divorce—to no one's surprise.
Pauly D
Known for his time on the reality TV show Jersey Shore, Pauly D makes his living as a DJ. Due to the nature of his job, he spends a lot of time in Vegas, where he DJs at different events and nightlife establishments.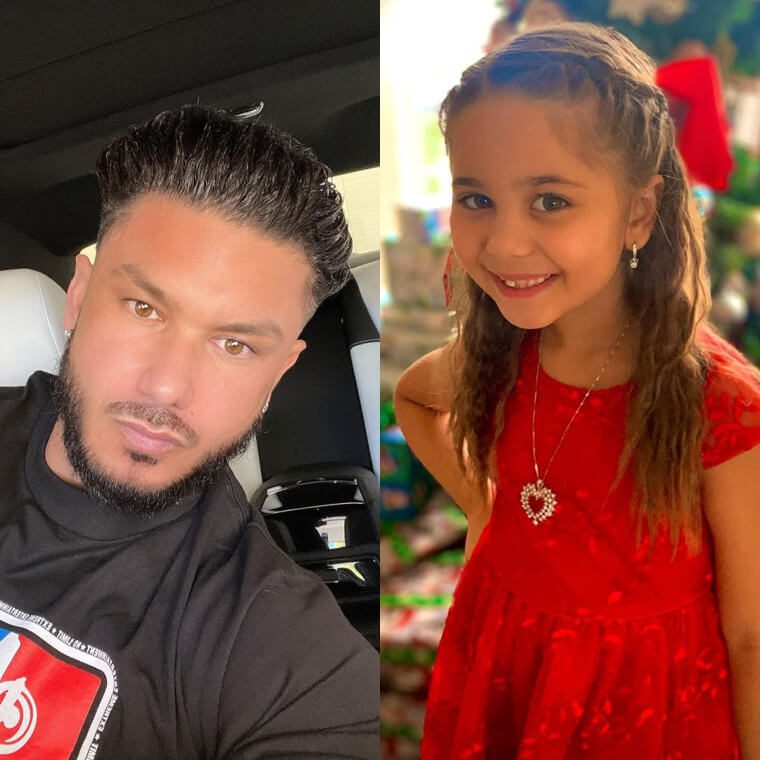 While having fun in Vegas one night, he shared a bed with a woman named Amanda Markert, resulting in the two having a daughter. It is alleged that Pauly D wasn't aware of the child because Amanda told another man that he was the child's father.
Steven Tyler
Steven Tyler rose to fame as the frontman of the legendary band Aerosmith. However, the Rock N Roll legend has more than that going on in his life. In 1977, the musician had a fling with model Bebe Buell, resulting in a child named Liv.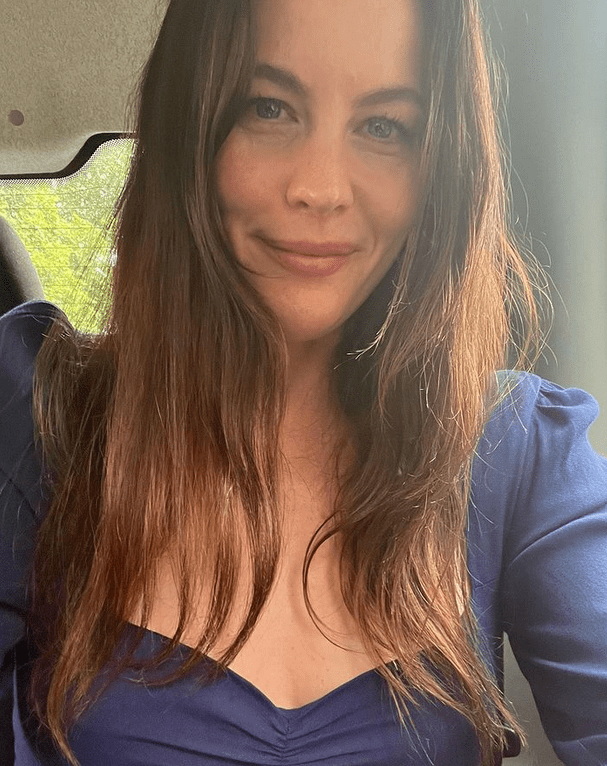 The twist in this story is that Liv grew up believing that another legendary musician, Todd Rundgren, was her father. Todd shared a relationship with Bebe and helped raise Liv. During one of Steve Tyler's performances, Liv realized that she might be watching her birth father—and it turned out to be true.
Dwayne Wade
NBA All-Star Dwayne Wade and actress Gabrielle Union began a relationship in 2008. The pair split up a few years after that (but that is not the end of their story; they are currently married). After the split, Dwayne returned to his former partner, and they had a child named Xander during that period.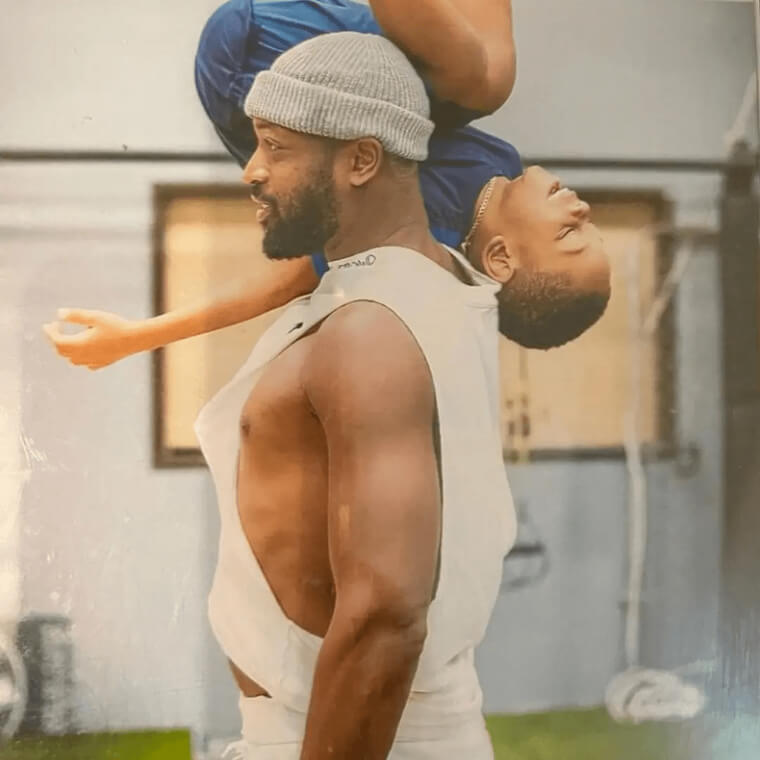 Not long after the birth of Xander, Dwayne Wade and Gabrielle Union got back together. Wade revealed that it has been challenging not to be able to spend as much time with Xander as he does with his other kids.
Drake
In the summer of 2018, Drake was embroiled in an infamous beef with GOOD Music artists Pusha T and Kanye West. No one would have imagined the revelation of Drake's secret child during the exchange of bars and digs from either side.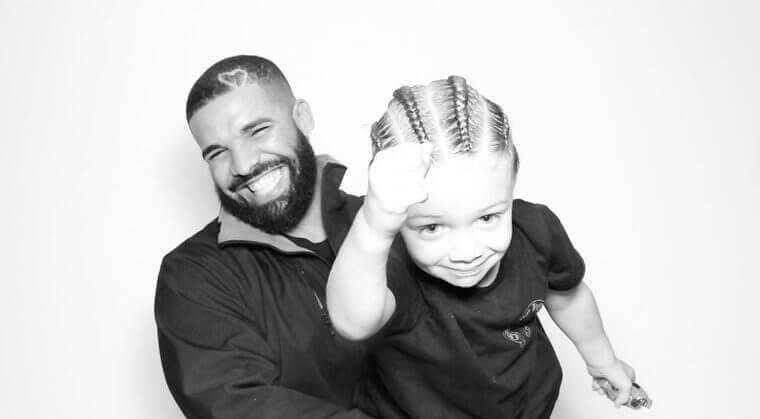 Pusha T dropped a scathing reply titled "Story of Adidon," effectively ruining the release of a Drake collab with Adidas and dropping a bombshell that Drake had a child named Adonis. After the boy was born in October 2017, Drake had paternity tests to confirm that his mother, Sophie Brussaux, was telling the truth.
Clint Eastwood
Clint Eastwood is one of the most celebrated figures in Hollywood history. He has starred in, produced, and directed some of the most acclaimed films of all time and was a constant feature in the biggest Western blockbusters of the 50s.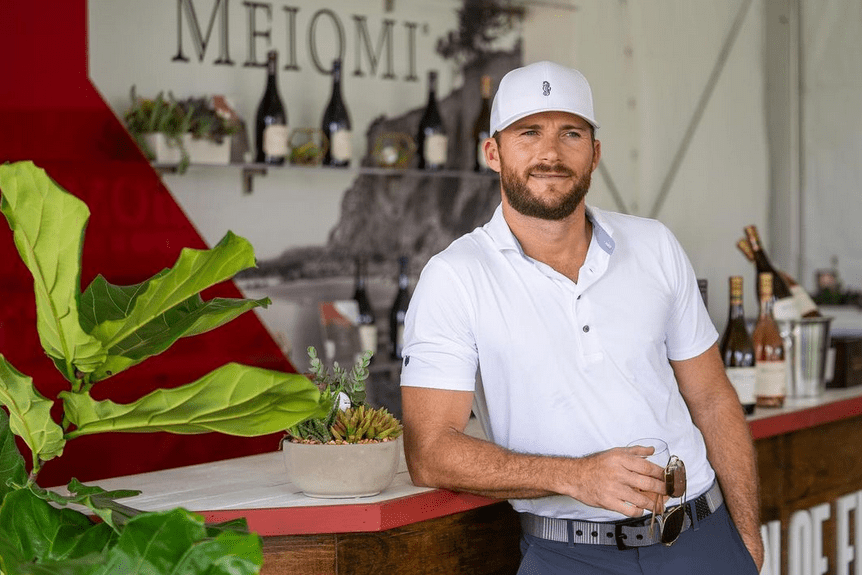 However, he has also earned a reputation for denying the existence of his children. He had a daughter with a dancer named Roxanne Tunis, and he didn't publicly acknowledge the child for thirty years. He had children with flight attendant Jacelyn Reeves, and it took over twenty years for the actor to acknowledge them.
January Jones
Best known for her role in the award-winning TV series, Mad Men, the actress January Jones welcomed her son Xander in 2011. Ever since then, there has been a lot of mystery surrounding the birth of the child and January herself.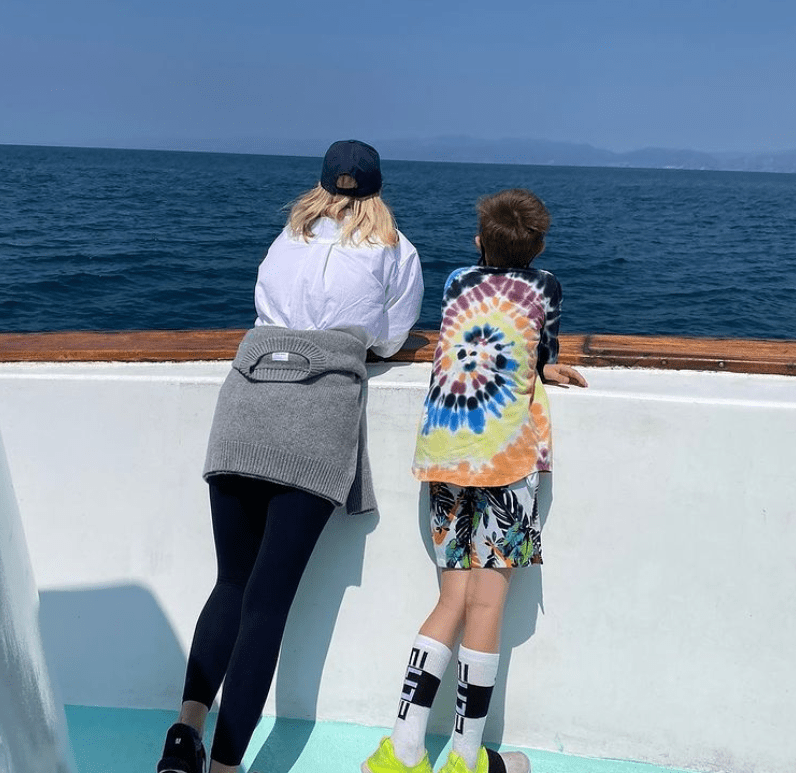 The actress has kept the identity of Xander's biological father a secret, revealing recently that a) the identity of the boy's father is not something the public needs to know, and b) she plans to raise the boy alone. We hope the public respect her wishes.
Ludacris
Ludacris has achieved widespread success in many entertainment areas, especially as a Grammy-winning rapper and a star of the blockbuster franchise, Fast and Furious. He is also married to his long-term partner, Eudoxie Mbouguiengue. Like any couple, the two have had their ups and downs over the years.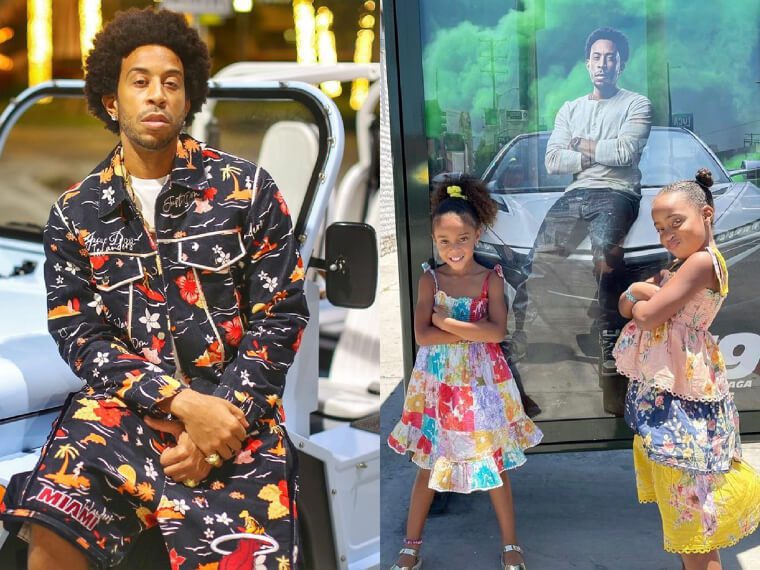 In December 2013, Ludacris welcomed a child with his best friend, Tamika Fuller, during a time he had split with Eudoxie. It was reported in 2015 that Ludacris had full custody of the child, and that didn't change—even when the rapper and Eudoxie got back together and married a few years later.
Frank Sinatra
Rumors of Frank Sinatra's fathering numerous children have always been as popular as the music of the late Rock 'N Roll legend. The rumors have only gotten bigger since his death, which led many people to seek out the progeny of the King.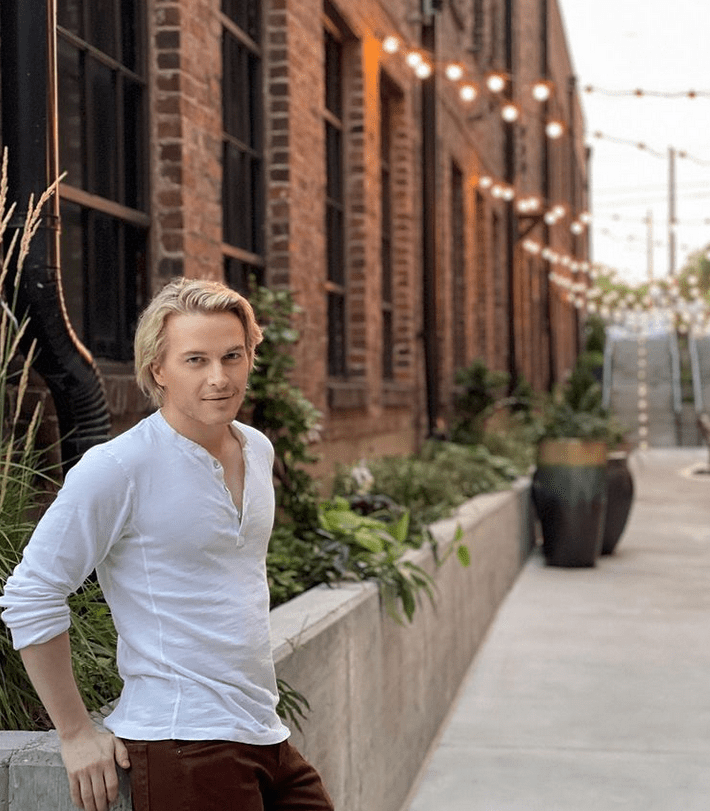 One of the most popular rumors, and perhaps one of the most substantial, is about the alleged child of Mia Farrow and Sintra. The two were once married but divorced after a few years in the early 1970s. Farrow had a son, Ronan, with then-partner Woody Allen, but many believe that child to be Sinatra's.
Ray Charles
Ray Charles was married twice but fathered at least twelve children with nine different women. These events were highlighted in the biopic Ray (Ray Charles was played by Jamie Foxx, which resulted in an Academy Award win for the latter).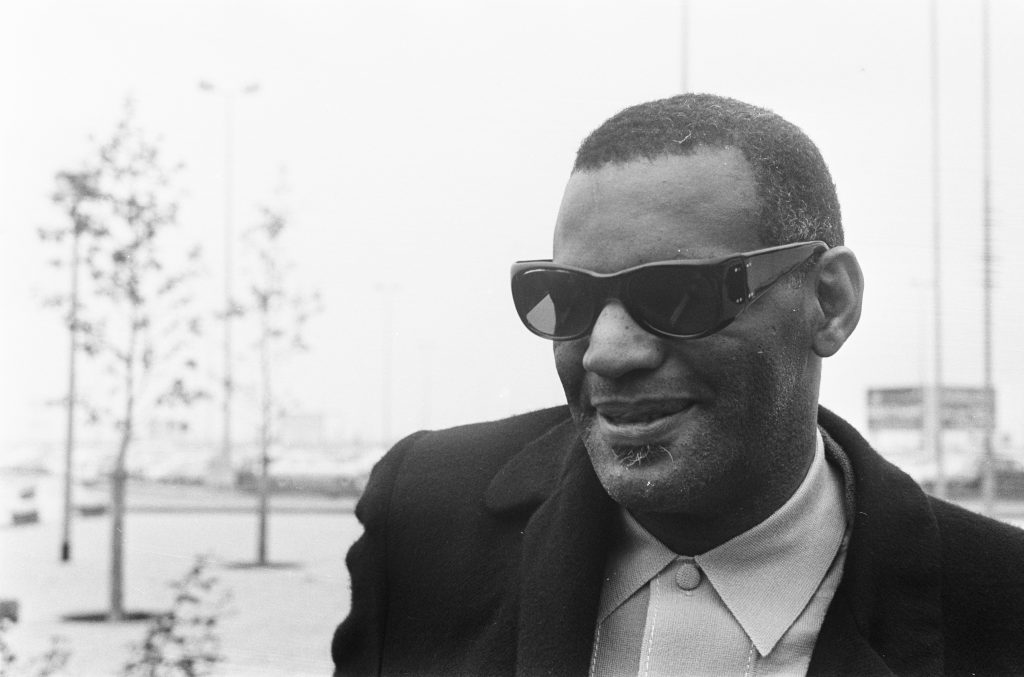 Many of these children were unaware that Charles was their father until later. As a gesture of goodwill, Charles decided to give each of the children 500,000 dollars under one condition: They won't go after his estate after his death. This didn't stop seven of the children from pursuing more money after his demise.
Childish Gambino
Donald Glover, the actor, and Childish Gambino, the Grammy-winning rapper, are the same person. Glover has done a great job of keeping his private life private. As one of the hottest artists in recent years and the creator and star of the hit TV series Atlanta, Gambino generated interest from the public and media.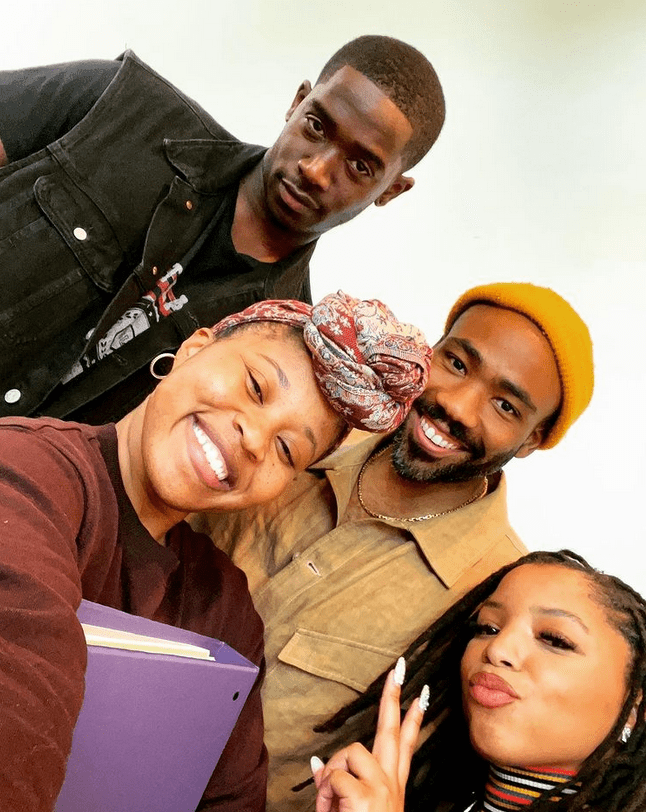 The public only recently learned about the news of his kids (three boys, all under six) with long-time partner Michelle White. In typical Donald Glover fashion, he made the revelation on his terms. Who knows if the Glovers have had more additions to their family in the past year?
Simon Cowell
News of a legendary producer and TV personality's becoming a father was met with equal amounts of widespread media attention and scrutiny. Simon Cowell was becoming a father, and the story around it was one just made for TV headlines.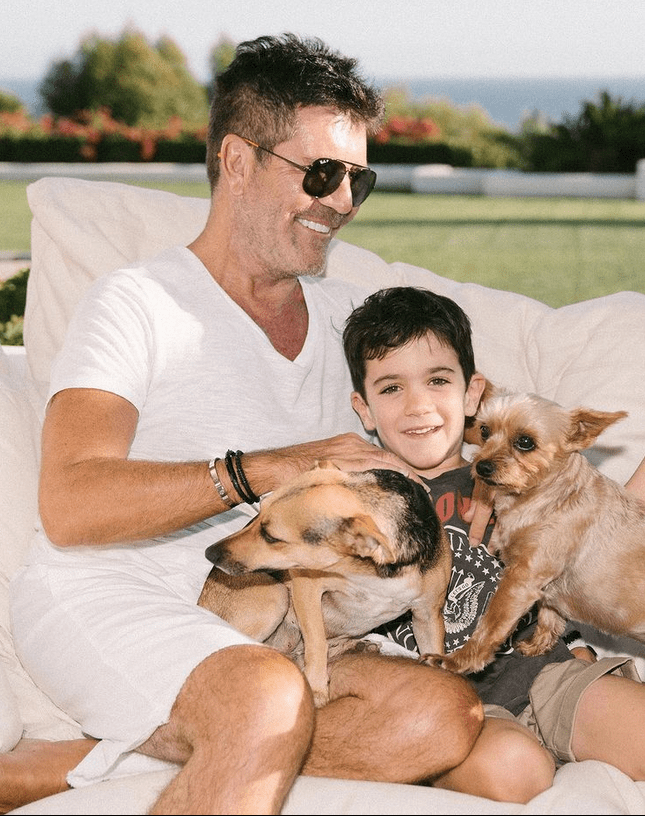 The famously sarcastic TV judge was expecting a child with Laura Silverman, who was still married to one of Cowell's friends at the time. They kept their affair a secret for a long time. Simon and Laura are now raising a boy named Eric Cowell along with Laura's child, Adam, from her previous marriage.
Loretta Young
While news of Hollywood stars getting pregnant out of wedlock is still met with widespread media coverage and public interest, this news seldom affects the career of these stars today. The case was quite different in the 30s, especially for Loretta Young.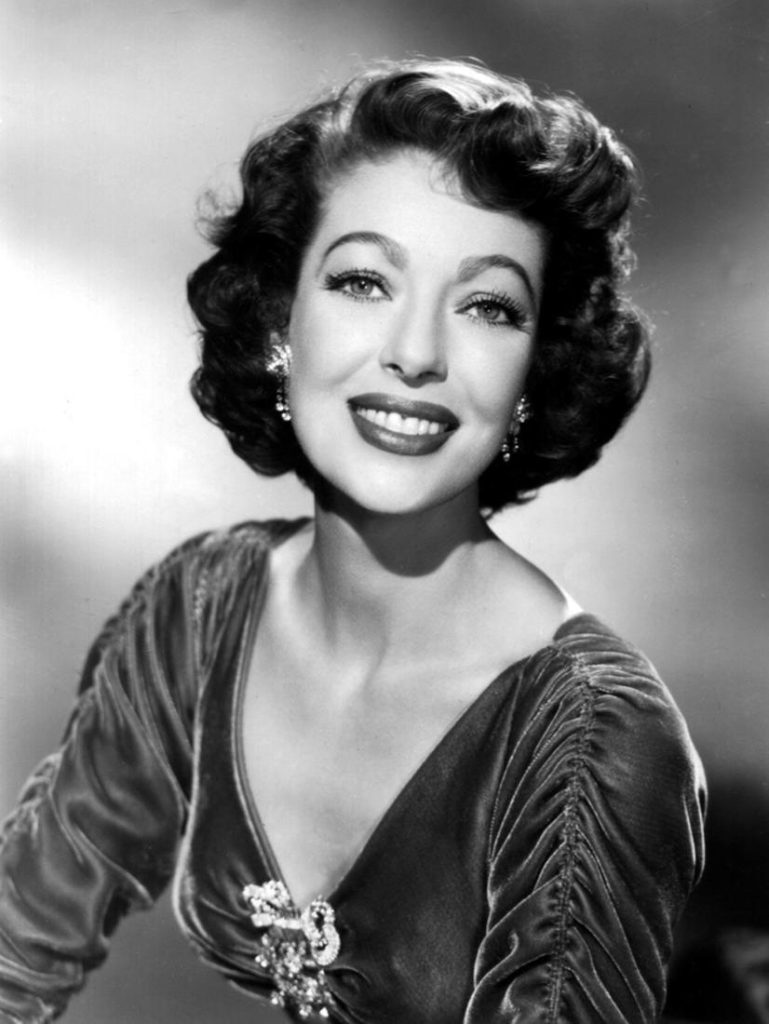 She had an affair with Clark Gable and got pregnant. Out of fear of losing her acting gigs and becoming blacklisted in Hollywood, she abandoned the child. She had to adopt the child back into her life two years later just to act as the mother.
Lil Wayne
Lil Wayne is one of the most prolific rappers of all time, delivering hit after hit, mixtape after mixtape, and album after album. It seems he is equally prolific when it comes to fathering children, too. On one particular occasion, he welcomed two children only two months apart.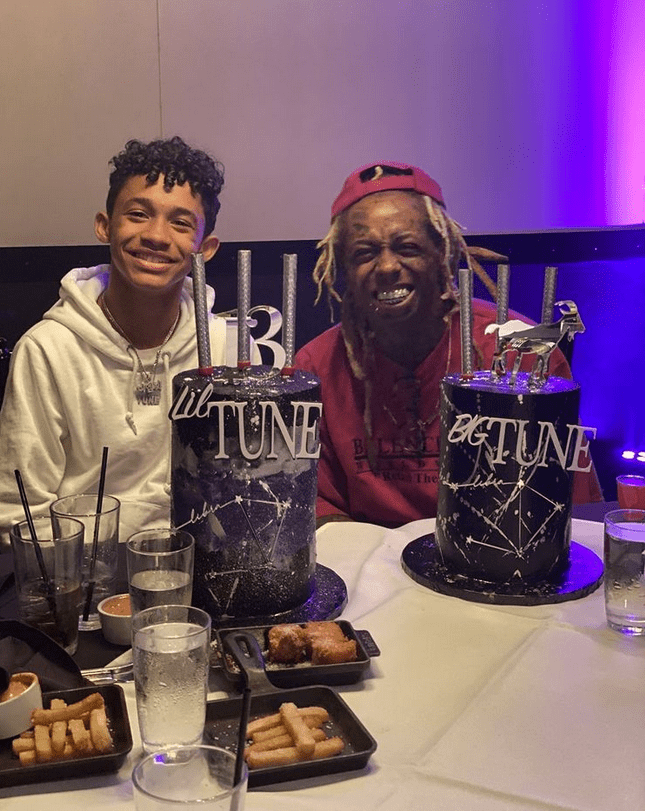 While it is uncertain if there was any bit of infidelity involved or if Wayne was actively dating any of the mothers, it is clear that these two women were pregnant at the same time. Lil Wayne has two additional children with two different women.
Carmelo Anthony
Carmello Anthony and his wife, Lala, were once one of the most popular couples in entertainment. The two were often seen at events and shows and made media appearances as a pair for many years. However, everything turned sour when Carmello was accused of infidelity.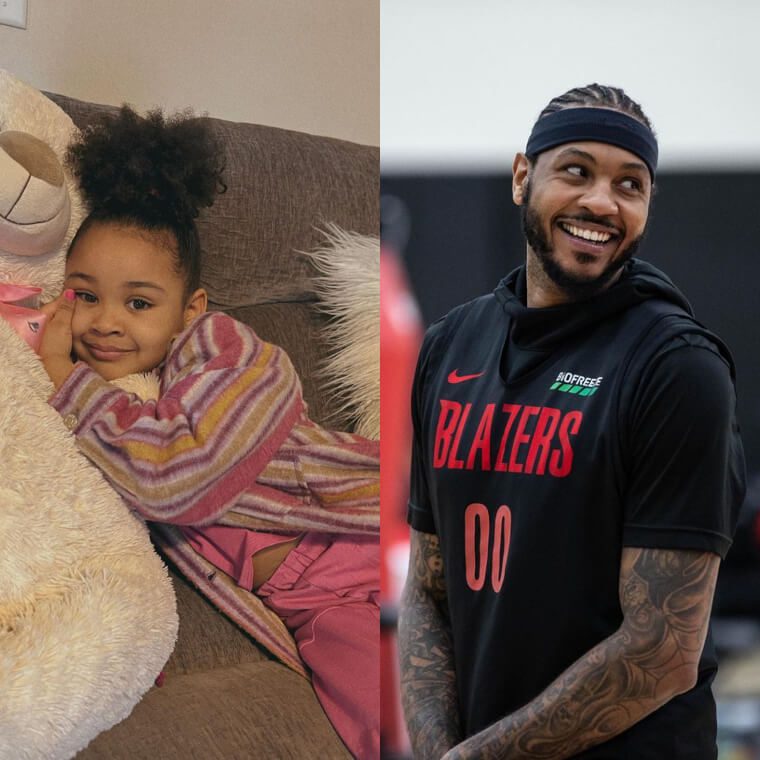 It was alleged the NBA star met a woman at the club one night (many of these stories tend to start with a club). While it is unclear how long the affair lasted, it was enough for the woman to get pregnant and give birth to Carmello's daughter.
Owen Wilson
Owen Wilson is a famous name in Hollywood. He has starred in several big movies and has played a father figure in numerous films. However, it seems the actor might be unable to play the role of a father for one of his children—a little girl named Lyla.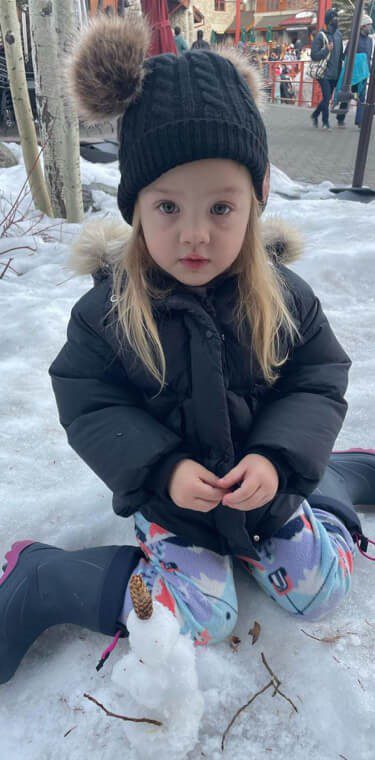 Wilson talks openly about his two boys, one with his ex-wife and another with another woman. However, the comedian has another child with another one of his exes, Varunie Vongsvirates. Varunie was married then, which explains why the actor has been unable to play a major role in their lives.
Eddie Murphy
Eddie Murphy is one of Hollywood's biggest stars and one of the most celebrated comedians in history. He is also the father of ten or more children with different mothers. One of these children is a daughter whose mom is former Spice Girl Mel B.
The two were in a relationship for a while, and she gave birth to a daughter. Murphy refused to believe the child was his and only acknowledged the child after a DNA test proved otherwise. Eddie Murphy is believed to be closer to his daughter than Mel B is.
Flo Rida
Flo Rida is responsible for some of the biggest hits in the world. He is also the father of a boy named Zohar Paxton, but he emphatically denies any relationship with the child. Flo Rida had a short fling with the boy's mother, Alexis Adams.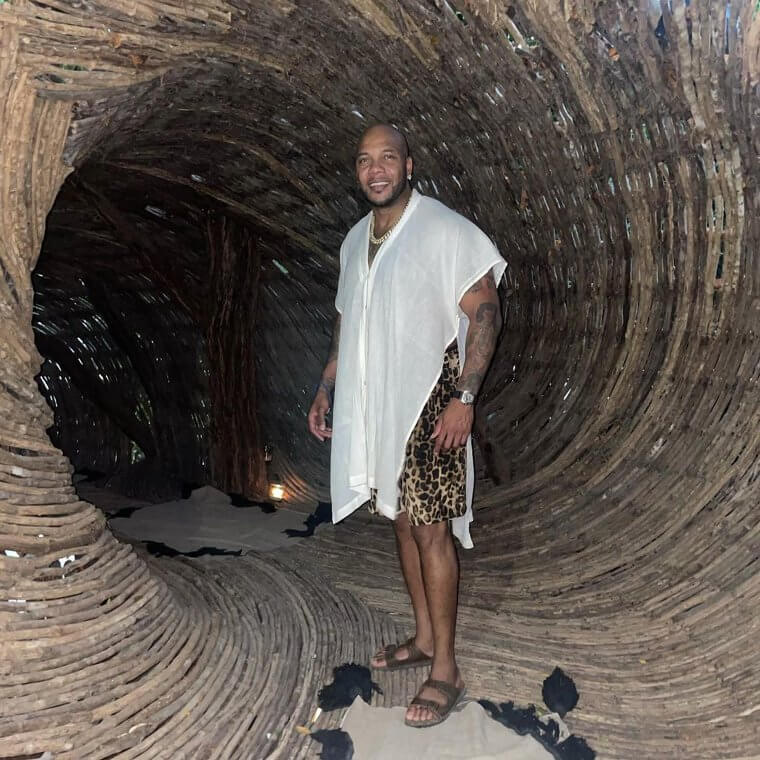 Zohar has well-documented health issues, which, you think, should be enough to get the successful rapper involved. Alexis claims to have a paternity test that reveals a 99% chance he is the father, but the rapper refuses to acknowledge the boy as his son.
Steve Jobs
Steve Jobs is known to many for his contributions to the technological progress he made with Apple Inc, the company behind the hugely popular iPhone. However, he also kept a few interesting secrets, including one involving a daughter named Lisa Brennan-Jobs.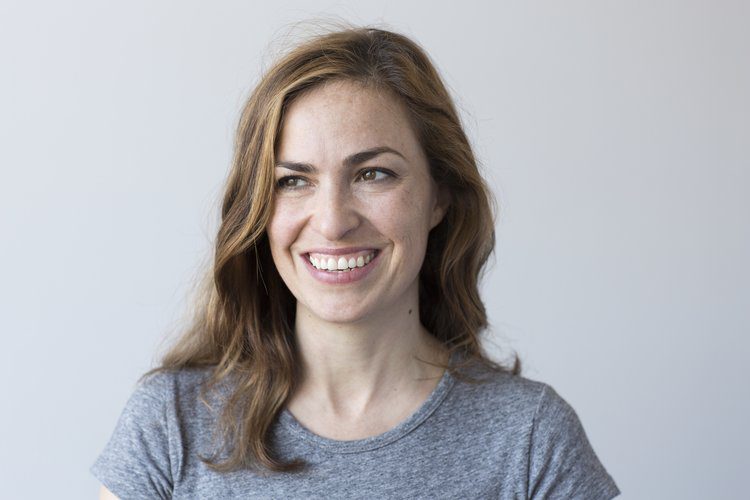 Interestingly, Lisa was born in the same year in which Apple was created. However, Jobs denied being the father of the child for numerous years. In fact, it took a DNA test and his impending death before he formed any level of connection with Lisa.
James Marsden
James Marsden and his wife, Lisa Linde, have two children. The couple separated after a while, but it didn't take long before Marsden got back on his feet. He quickly got involved with the model, Rose Costa, and the two had a child.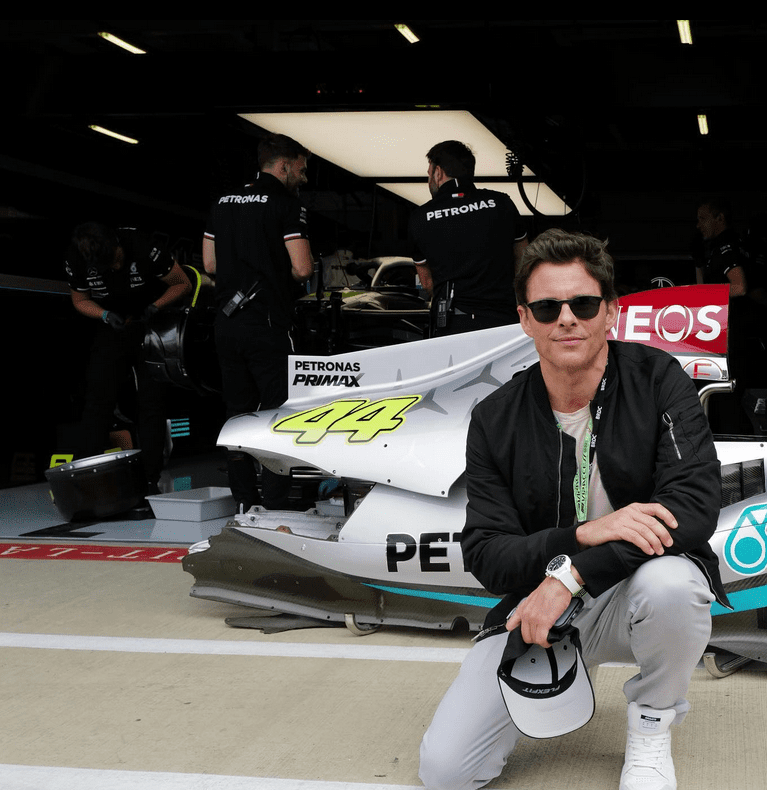 There is an alleged report that Marsden and Costa met while visiting Miami and only agreed to spend a night together and not to see each other again after that. They tried to become a couple after the child's birth, but even that didn't work out—they split a few months after that.
Rihanna
Fans have been speculating about the "Umbrella" singer's apparent childlessness for a long time. Given her long tenure in the music industry, fans expected that she would have settled down and started a family years ago. However, she had other plans.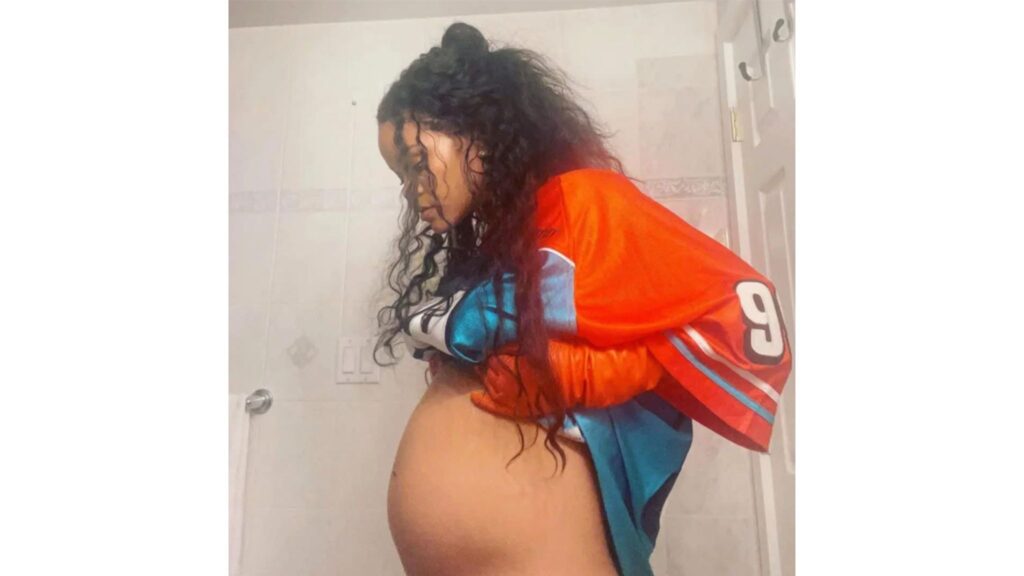 When the beauty mogul finally fell pregnant, she kept her unborn baby a secret from the world—even her closest friends. Finally, she revealed that she was expecting a baby boy with rapper A$AP Rocky. As of now, she has yet to reveal the baby's name and only recently shared pictures of the baby's face.
Nick Young
The final name on the list is yet another NBA athlete; this time, it is Nick Young. Young was freshly engaged to rapper Iggy Azalea (they had even set a date for their marriage) when rumors of Young's infidelity surfaced.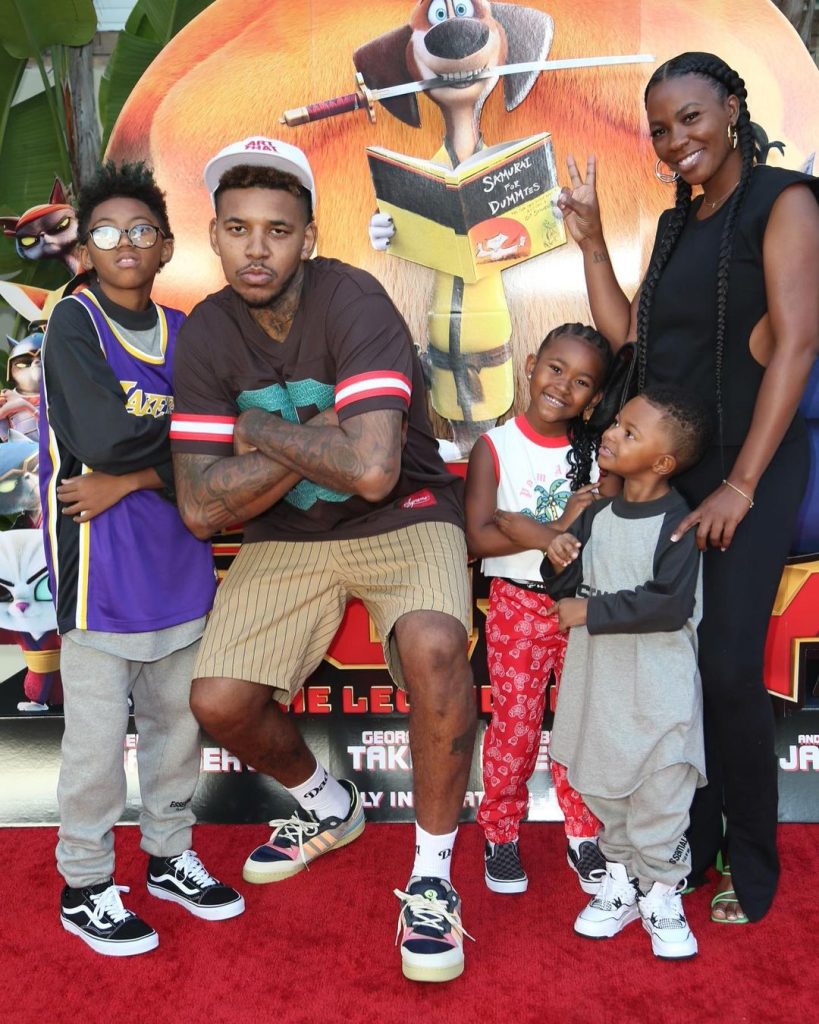 It hit the headlines that Nick Young was expecting a child with another woman (he also has a child with his ex, Keonna). Iggy Azalea and Nick Young would split up after that, and a few months after, he had another child with Keonna.