30+ Stay At Home Date Night Ideas That Are Better Than Going Out
By Ziyee N January 27, 2022
---
You're sitting in a restaurant with your loved one, listening to the band play "Valentine" while the lead singer sings the words "and even if the sun refused to shine, even if romance ran out of rhyme, you would still have my heart, until the end of time, you're all I need, my love, my Valentine." You can't help but smile at your partner and think about how great this date is, but as romantic as it is, your mind wonders about the next date and how you can possibly top this one off. Well, not all romantic dates have to be at an expensive restaurant with a band that's playing the most romantic song of all time, at-home dates are equally as romantic. In this article, we'll be sharing some Instagram users' at-home dates that you can take inspiration from for your next date.
1. Breakfast In Bed
Breakfast in bed is the best way to start an at-home date. Ian Somerhalder once said that "the way to a man's heart is through his stomach," and we can't disagree. Of course, this doesn't only apply to men; women have a route from their stomach to their heart, too.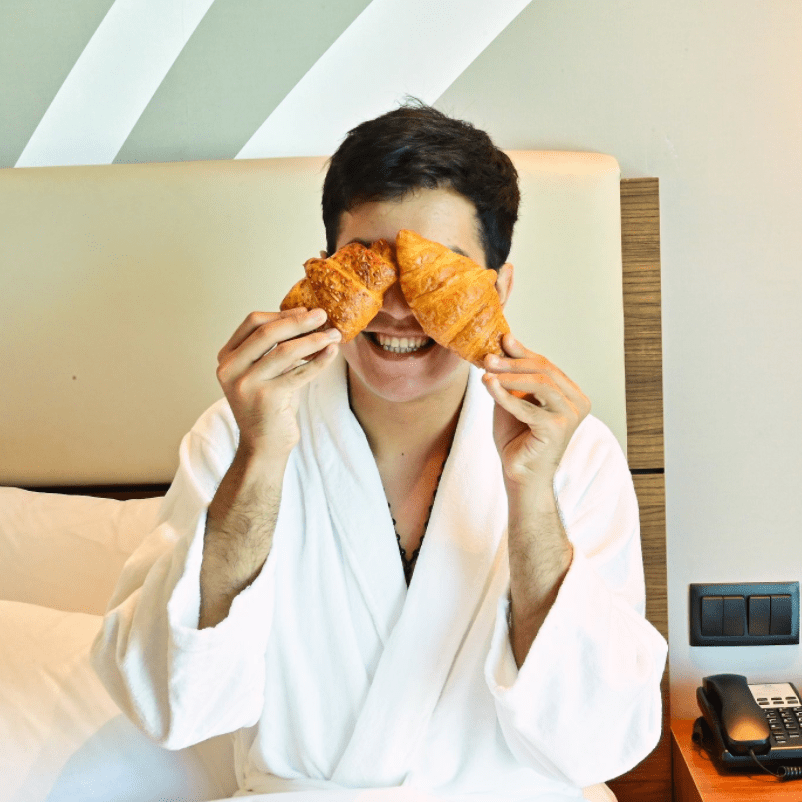 So, if you want to capture your other half's heart, cook them breakfast in bed because who doesn't love a warm meal first thing in the morning? A simple breakfast will charge your loved one with energy, readying them to spend an exciting day with you.
2. At-Home Brunch
However, if you and your partner aren't breakfast people, start your day a bit later with brunch instead. This is a great opportunity for you and your loved one to work together and enjoy the process of cooking a delicious meal together.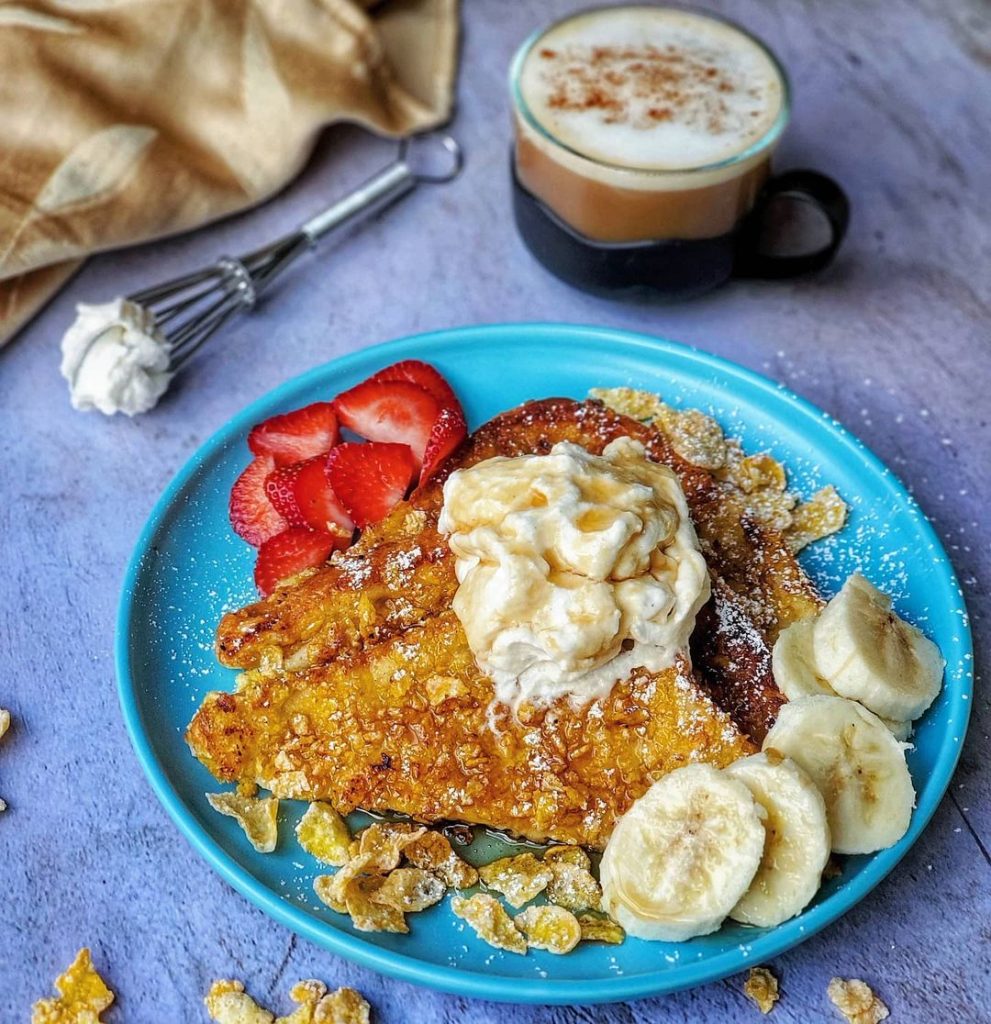 Complete the meal with a drink; try mixing it up with interesting coffee recipes, special tea blends, or homemade juice if you're feeling ambitious. No matter how special, we don't think that a sweet brunch meal like this one can be sweeter than your relationship.
3. Charcuterie Board
For snacks, charcuterie boards, which have gained popularity in recent times, are perfect for dates at home; they are beauty and deliciousness spread out on a serving board. Its purpose is to bring people together around simple yet elegant food.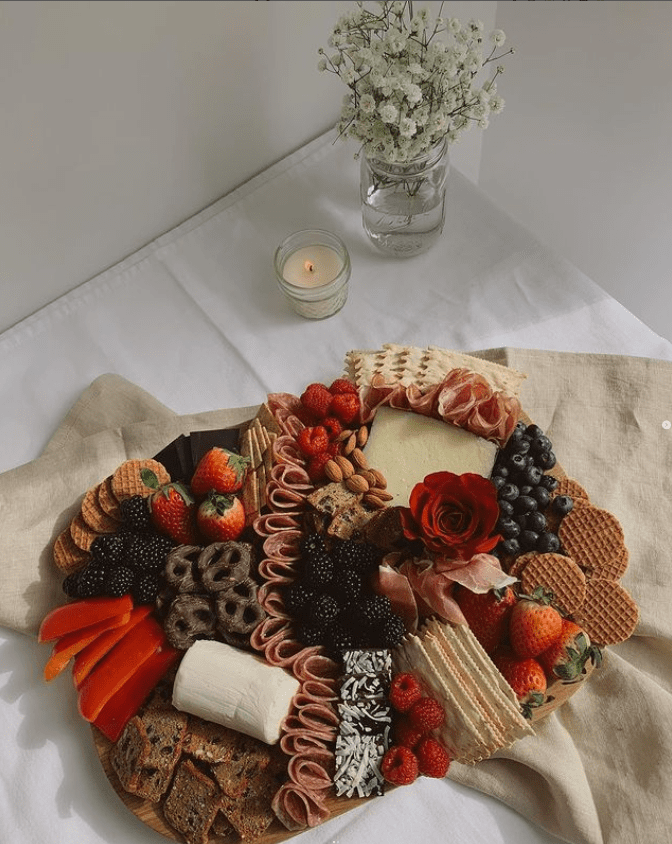 Traditionally, charcuterie boards include an array of cured meats, tangy pickles, sweet jams, cheese, fresh fruit, and your personal culinary wild cards. Typically, they're consumed with beer or wine that complements the flavors and textures on the board. Clink glasses over your custom-made French cuisine.
4. Candlelight Dinner
Of course, when speaking of at-home date ideas, a candlelight dinner is the first thing that comes to mind. They are romantic, not only because of the dim light, with the room often lit only by candles, but also because of the love and effort that has been put into planning this date.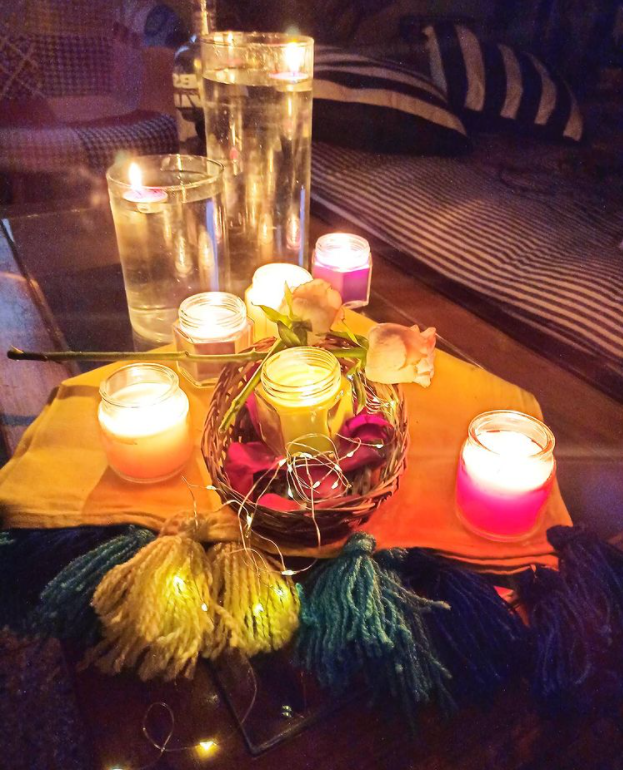 A meticulously prepared playlist full of romantic songs that are playing in the background, a candlelit environment, a well-cooked dinner, and of course, the right company all contribute to the perfect date night. To make the night even more memorable, sing them their favorite love song.
5. Homemade Pizza
For couples who love to cook together, one great at-home date idea is to try complicated recipes together and have a tasting afterward. For example, making pizza from scratch is rather difficult to cook, which is what makes it the perfect date night cooking challenge.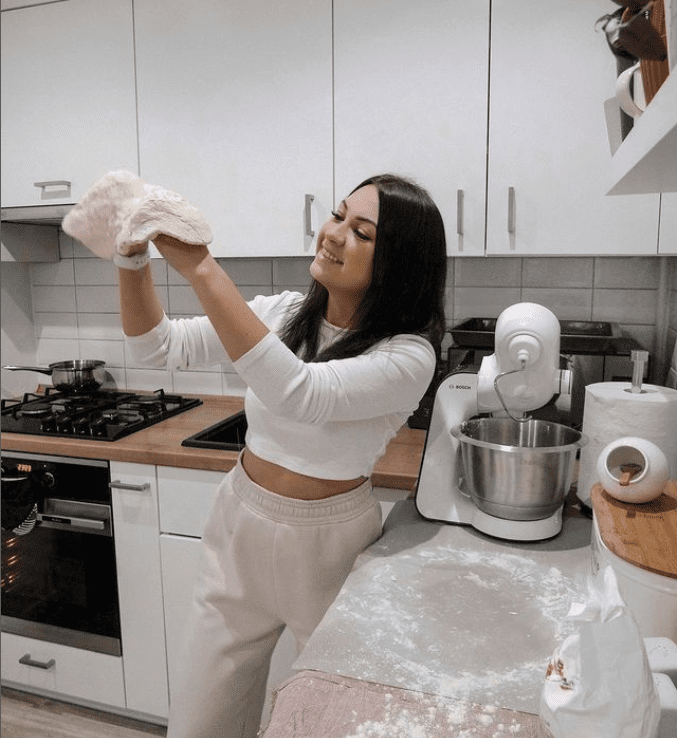 Cooking complicated recipes together trains your and your partner's patience with one another and strengthens teamwork between the two of you. Not to mention that it's satisfying to complete a particularly tough recipe, especially if the food tastes good, too.
6. Have A Bake Off
Instead of working together to cook a scrumptious meal, make it a competition and have a bake-off as an at-home date activity. Your kitchen will be instantly transformed into a warzone where you and your significant other will fight for victory.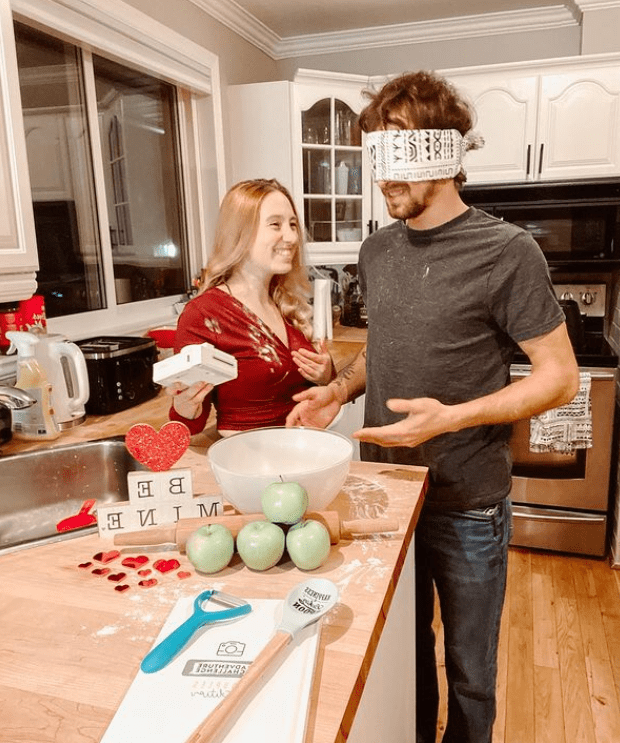 With this date activity, you'll get to impress each other with freshly baked goods; even if they don't look as beautiful as the ones in the original recipe, they'll still taste just as good. As a bonus, you can show off to your coworkers and bring them to work the next day!
7. Barbeque Night
On the other end of the spectrum, at-home barbeques are not complicated; host a barbeque in your backyard for a special at-home date. Both you and your loved one will need to work together in barbequing the food before you enjoy it, which is great as you get to strengthen teamwork.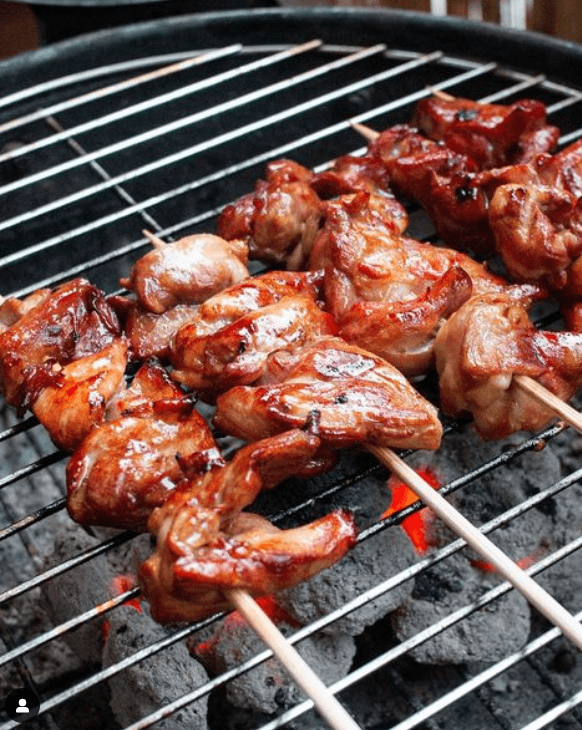 If you play the guitar, you could even bring it out and play a song for your special someone to impress them. And if they aren't shy, both of you could duet your favorite song and share it on Instagram to amaze your friends.
8. Ice Cream Sundae Bar
If you're hosting a barbeque night, you'll definitely have to set up an ice cream sundae bar, especially if this was a summer event. You'd undoubtedly be sweating after standing in front of the grill, so you'll need some cold refreshing ice cream to help cool you down.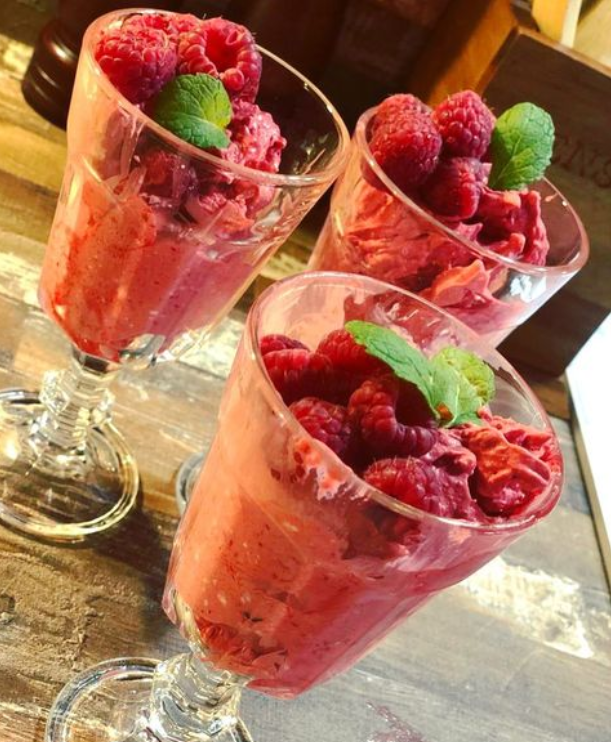 To set up an ice cream sundae bar, you'll need to prepare ice cream, cones or bowls or cups, and toppings such as sprinkles, whipped cream, chocolate sauce, chocolate chips, and basically anything that your loved one might enjoy on top of their favorite ice cream flavor.
9. Backyard Camping
For the couples who are more on the outdoorsy side, camping in your backyard is a must! This at-home date allows you to experience camping without the hassle of planning a trip. You can enjoy the outdoors in the privacy and comfort of your own home.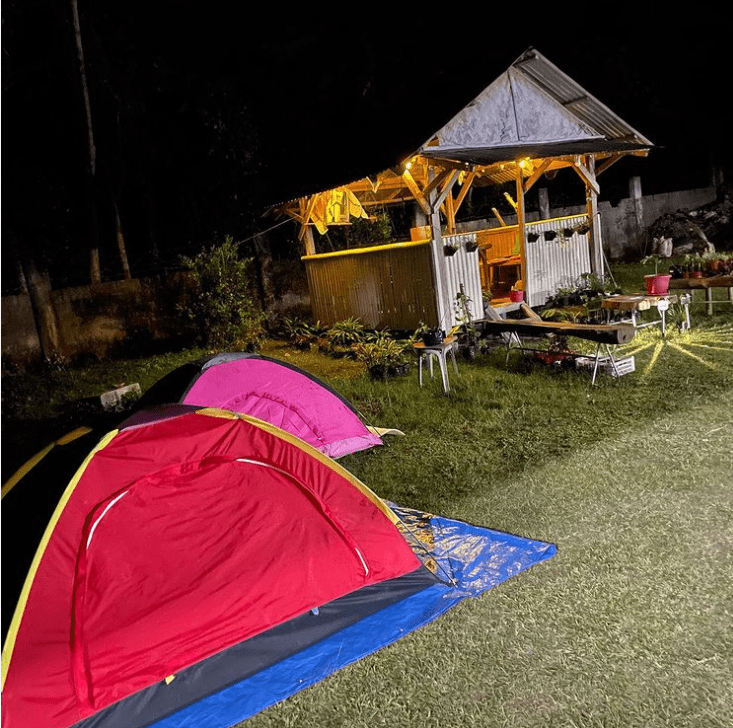 Even if it rains, this date wouldn't be ruined as you can immediately run into the house to take shelter from the rain. Danica here set up two camping tents and decorated the hut with some fairy lights, which made the atmosphere even more romantic.
10. Backyard Picnics
For a daytime outdoor activity, enjoy a picnic in the backyard where you can dine while immersing in a deep conversation with your loved one. Put in some effort in decorating the backyard for the picnic, and you'll get a beautiful background for pictures.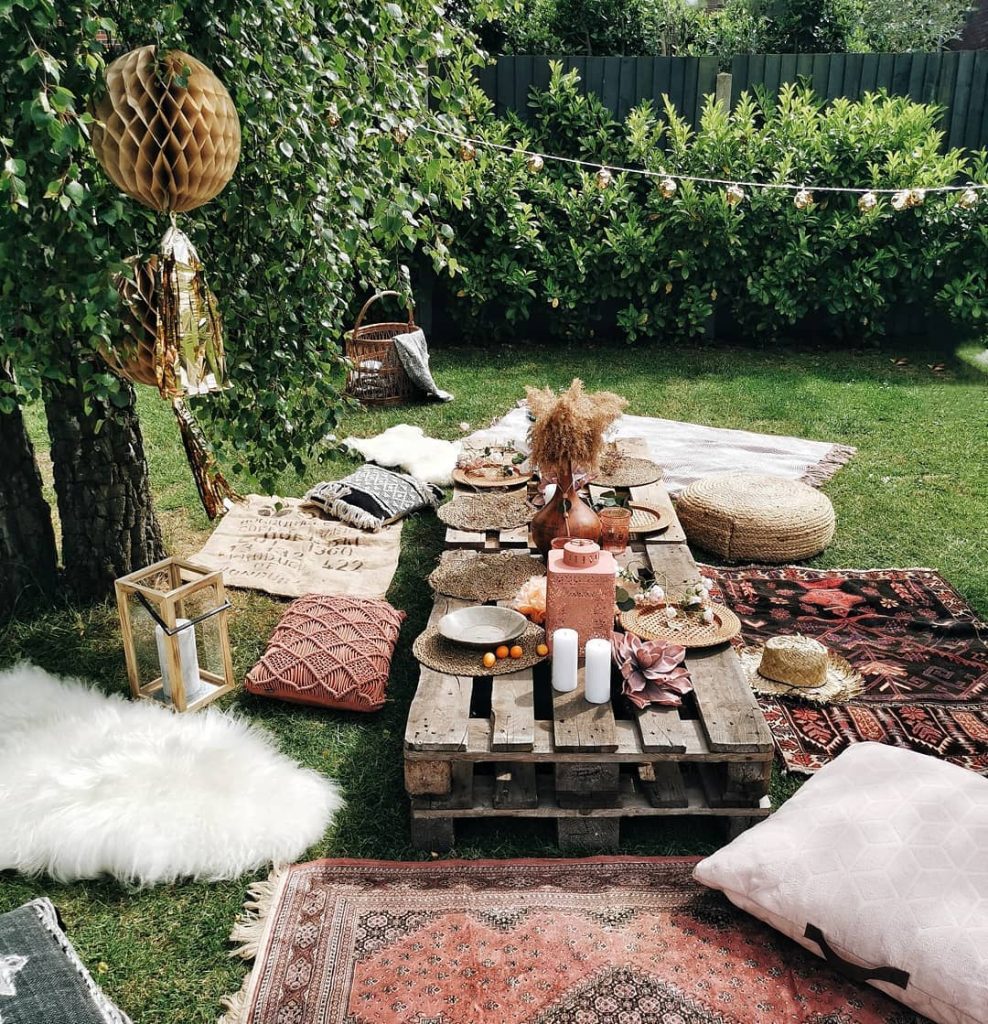 Start by laying some blankets on the ground, followed by placing a table in the middle of the blankets. Then, add pillows for more comfortable seating and set the table. Finally, finish decorating by adding fairy lights all around the area.
11. Stargazing
If you do plan a date night in your backyard, you'll definitely have to stargaze with your significant other. Stargazing is one of the most romantic activities because you disconnect with reality as you're laying out under the stars with your loved one in peace and quiet.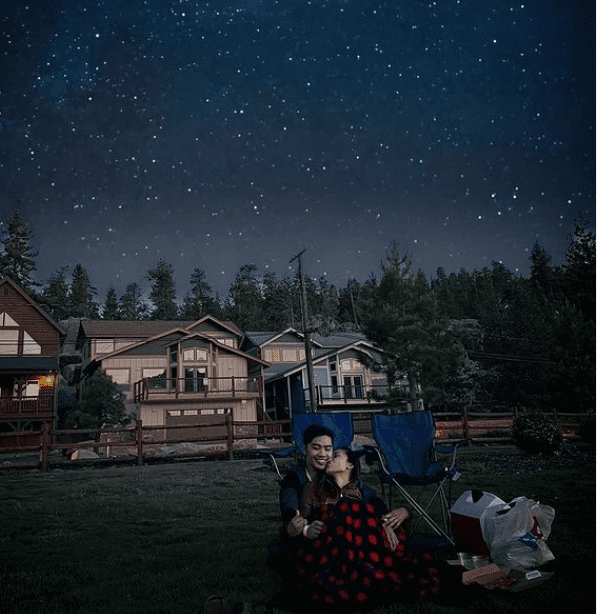 Laying out under the stars, both of you will be able to see constellations, and suddenly, all the ancient stories and myths you were told as a kid come true. This may bring back childhood memories that you can share with your partner.
12. Pillow Forts
In the event that your backyard date is canceled due to bad weather, build a pillow fort. That's exactly what Wendy, an Instagram home décor blogger, has done. Turn the original outdoors date into a fun and relaxing date indoors.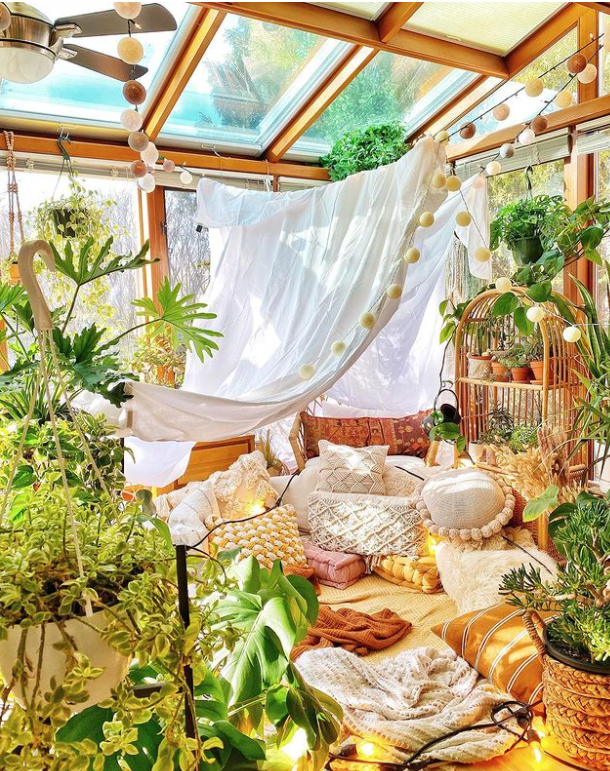 Comfy pillows and blankets are a must for staying warm, while favorite snacks, board games, and a good movie are all essentials for a date night indoors. We recommend romance movies like Crazy Rich Asians, To All the Boys I've Loved Before, and When Harry Met Sally.
13. Movie Night
If you do decide to watch movies, be sure to create your own big screen, which can be done by projecting the movie off a white wall. Or, if you don't have the perfect wall, make one by hanging a white blanket.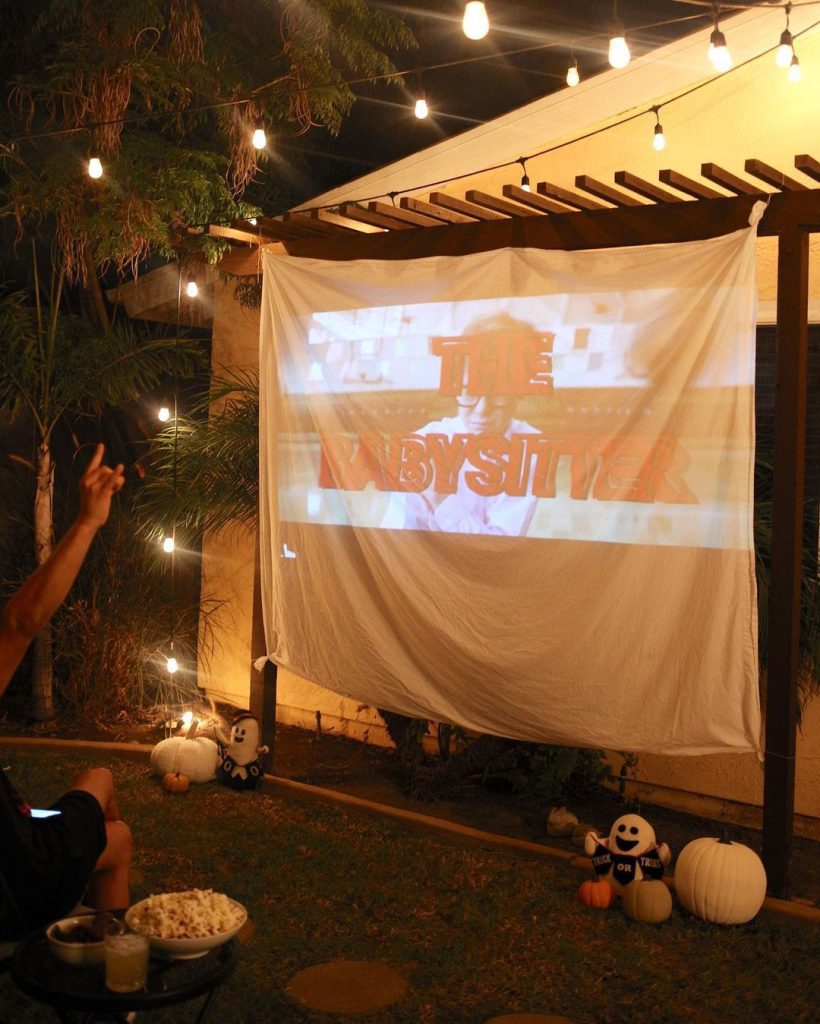 A big screen like the one @xomissdanielle has created makes viewing movies so much more enjoyable; she even made popcorn for the full cinematic experience. To make this a successful movie date, choose a film that both of you will enjoy.
14. Virtual Concerts
Of course, movies aren't the only things to stream during dates; virtual concerts make another great at-home date. You get to enjoy a concert by your favorite artist, not to mention accompanied by your favorite person, all from the comfort of your home.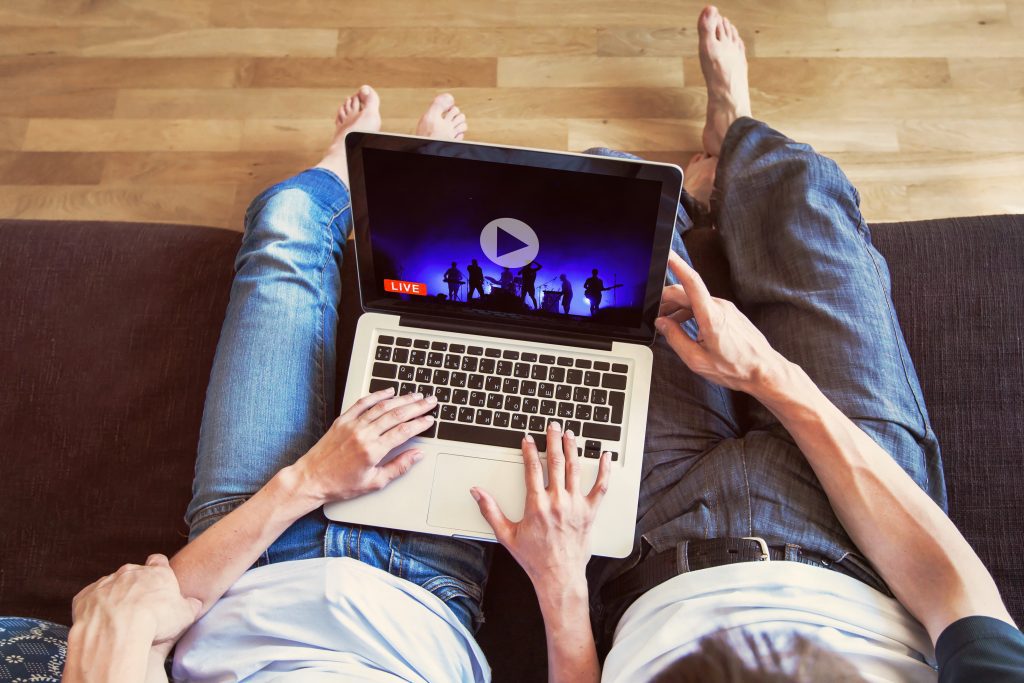 Of course, it doesn't need to be a music concert. If you and your partner are gamers or sports lovers, you can even stream important games and cheer on your favorite teams without being in a huge crowd. Avoid the roaring fans that make it difficult to converse with your partner.
15. Couple Book Club
Movies and concerts aren't the only type of media you can enjoy together; couples can start a private book club. Apart from nurturing the mind and soul, reading books together allows you to have more meaningful discussions, rather than the usual topics of work or social happenings.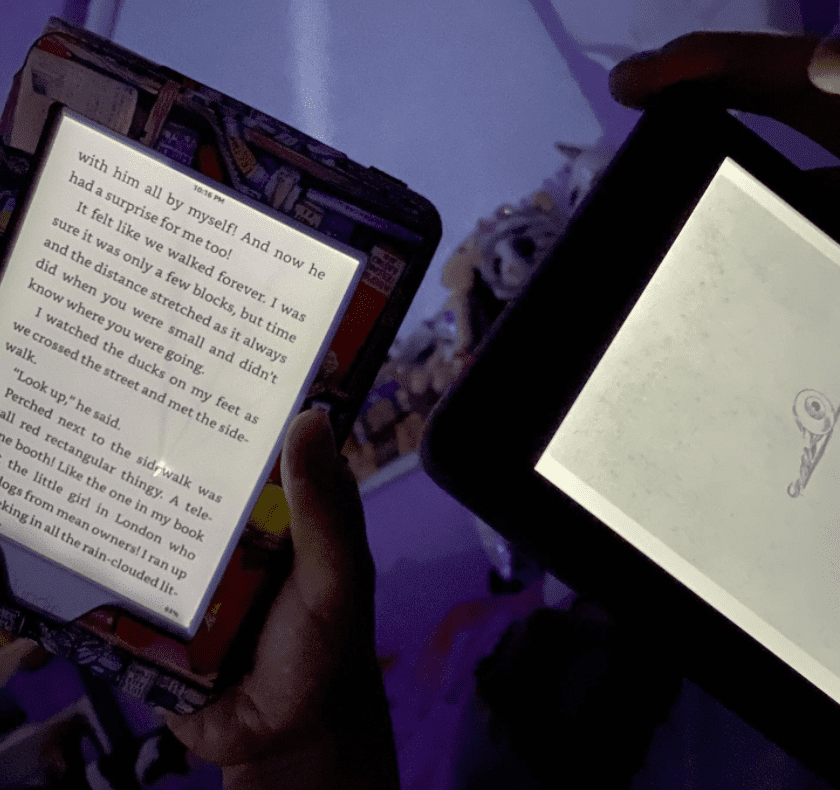 Immersing yourself in a book is a great way to escape reality. On top of that, discussing the contents and characters of a book allows you to see the intellectual side of your significant other, which you may not have the chance to see every day.
16. Karaoke Night
For a more light-hearted evening, make your partner laugh with a fun karaoke night. Karaoke is a great way to bond with your significant other; you'll be dancing around, singing, acting silly, and you'll be laughing until your sides are sore.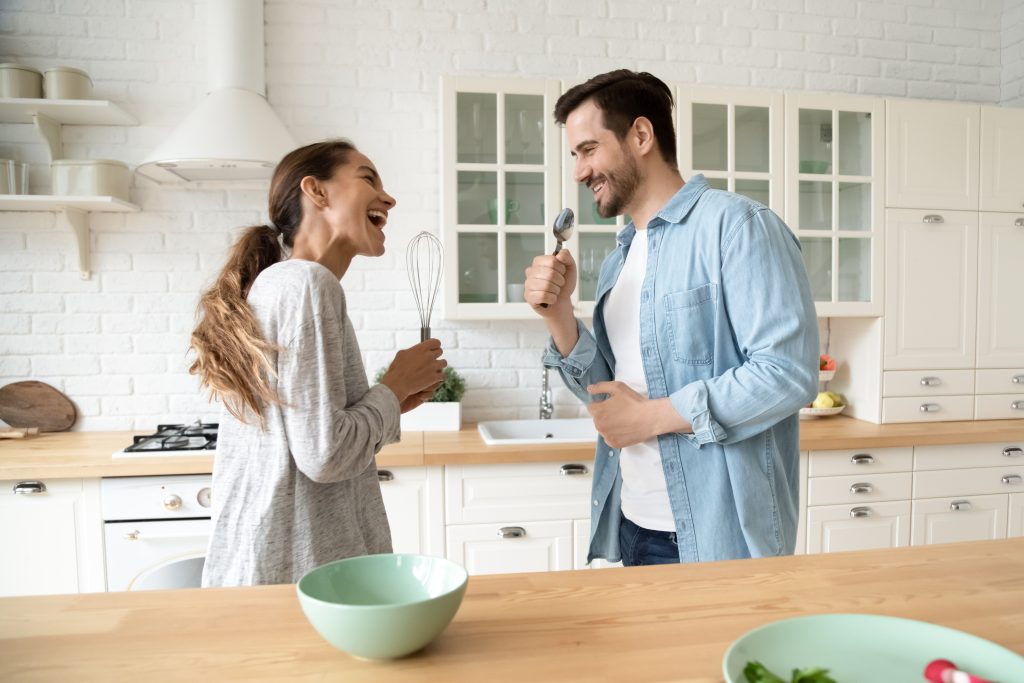 Aside from bonding with your partner, singing karaoke lets you relieve stress as well as emotions that you've bottled up throughout the day. Additionally, you'll get to impress your loved one with that beautiful voice of yours. Or maybe they'll impress you with hidden singing skills.
17. Dance Party
Alternatively, forget the microphones and dance to your favorite songs in your living room. Dancing requires you to be close to one another, strengthening your emotional connection and increasing the romance between you. Of course, you can also dance the stress away.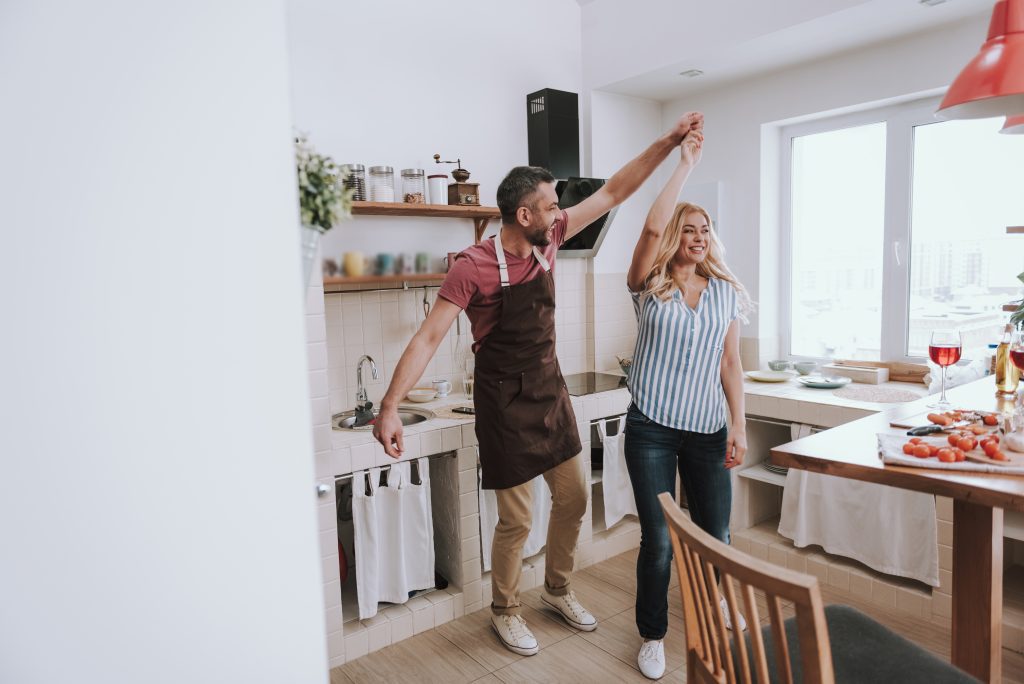 You could try ballroom dancing or slow dancing, which is more intimate, with your partner or simply do silly dances to crack some laughs out of your loved one. Or just go with the flow to relax your body and mind from a stressful day.
18. Couple Workouts
Another way that couples can relieve stress on at-home dates is to work out together. Not only is exercising a healthy stress outlet, but it also strengthens your bodies. If you're nervous or self-conscious, your partner can be a great motivator. Being healthy mentally and physically benefits the relationship.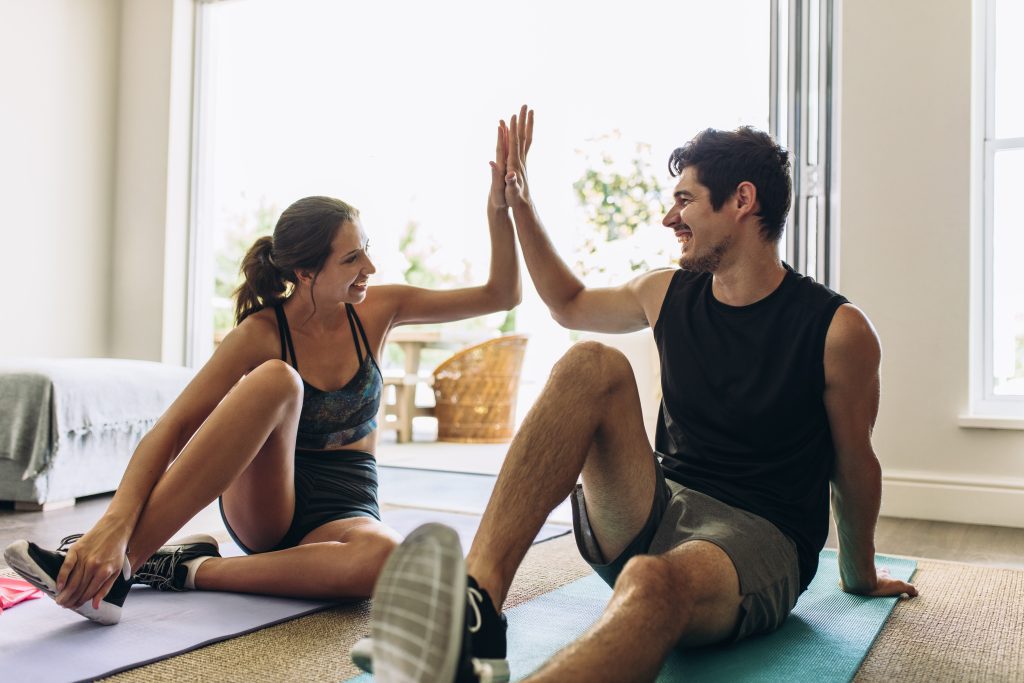 Working out consistently can be rather difficult, but this problem can be easily solved if you have a workout buddy to motivate you to exercise. Studies have shown that those who exercise with a partner are less likely to skip workouts.
19. Home Spa
At the end of a stressful and tiring day, all we want to do is empty our minds, kick back and relax. So why not pamper your partner with an at-home spa by giving them a facial along with a massage?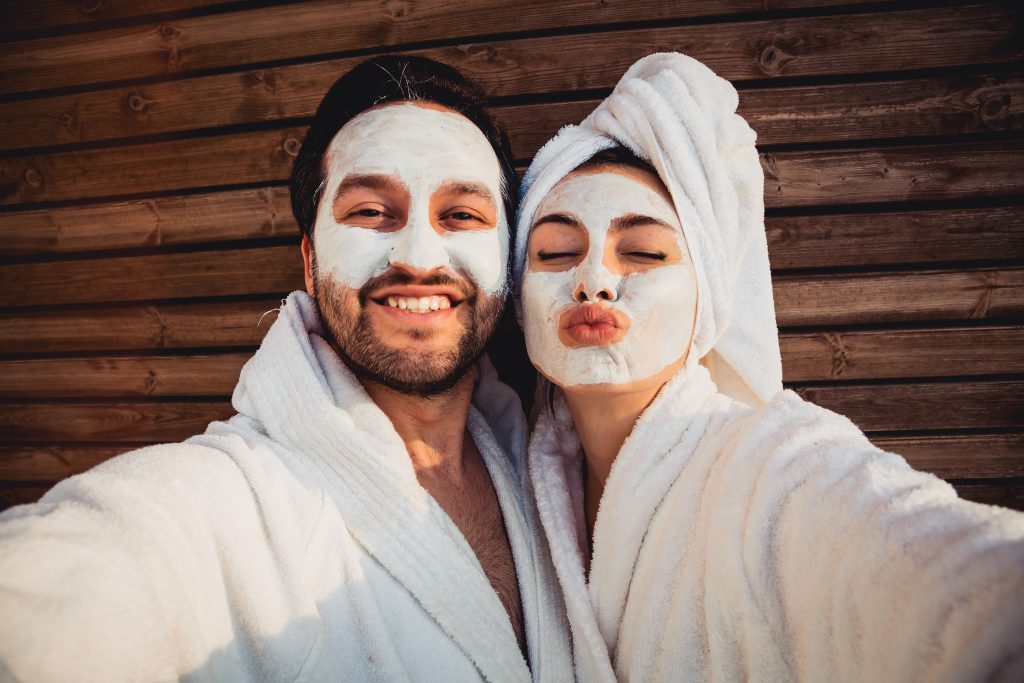 To treat your loved one to a home spa date, their favorite skin care products and a relaxing environment are must-haves. Scented candles and relaxing music are essential for creating a Zen atmosphere. Professional massage skills are unnecessary for your at-home spa; simple massage skills will suffice.
20. Bubble Baths
In addition to home spas, couples could take bubble baths together during dates at home. Bubble baths improve mental health as it helps with relaxation and peels you and your partner away from digital devices. And, as a bonus, it gives both of you time to talk.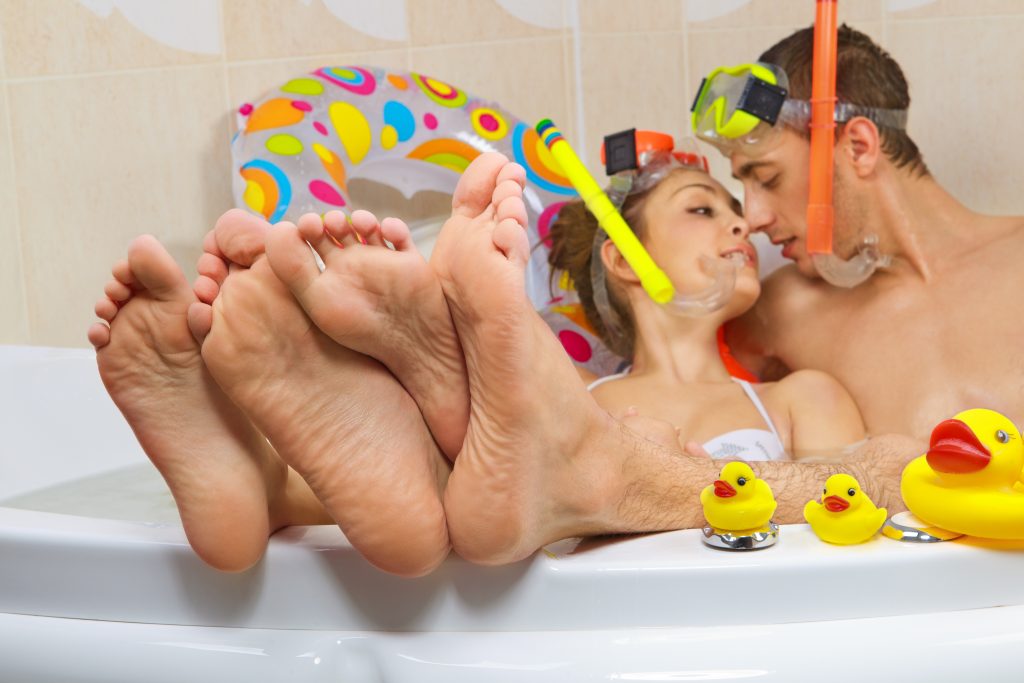 Just like in the Friends episode "The One with All the Kissing," where Monica and Chandler enjoy some alone time while having a deep conversation during a bubble bath, you too can enjoy a relaxing evening with your loved one by taking a bubble bath together.
21. Competitive Date Night
Besides all the suggestions mentioned above, board game night is another enjoyable at-home date activity. If your loved one has a strong urge to win, you may get to see their competitive side, which can sometimes be amusing. Hopefully, they're not a sore loser.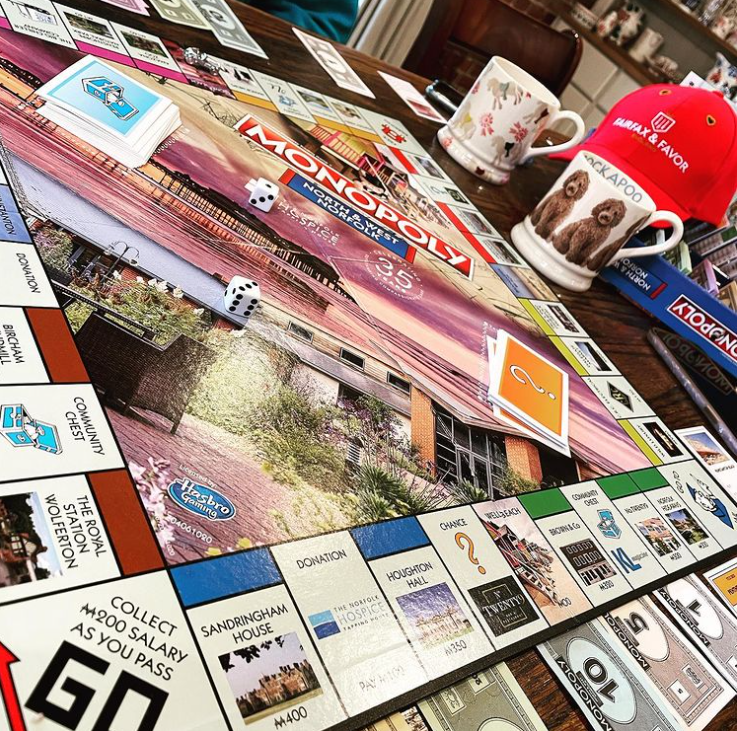 British Youtuber Zoe Sugg absolutely loves board games and card games; in almost every one of her vlogs, she is seen playing (and enjoying) these games with either her boyfriend and fellow Youtuber Alfie Deyes or with her close friends.
22. Play Speed
As we said above, card games are also a fun at-home date activity; you could make up punishments for the party that loses. There are many card games that can be played with only two players, the most popular one being Speed.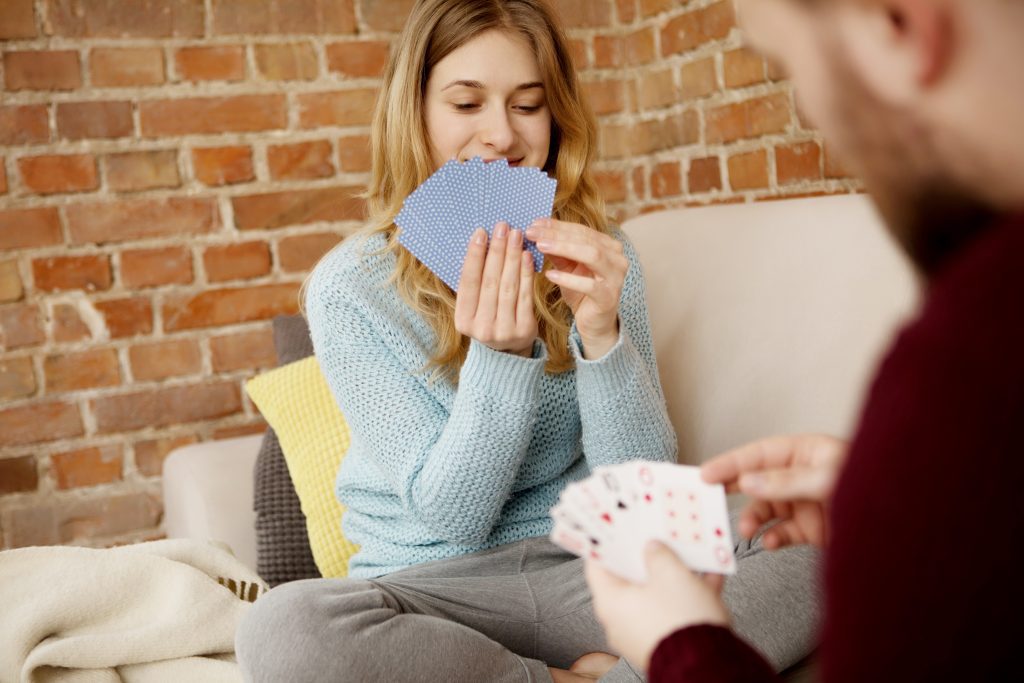 There are many variations of which Speed can be played, but the rules and variations mainly depend on the players. This game is rather nerve-wracking, so it gets the adrenaline of its players' pumping for an energetic and lively date night.
23. Have A Chess Contest
If both you and your significant other are big fans of the popular Netflix TV series Queen's Gambit, you could plan a Queen's Gambit-themed date at home. Of course, one of the activities of a Queen's Gambit date will have to be a chess competition.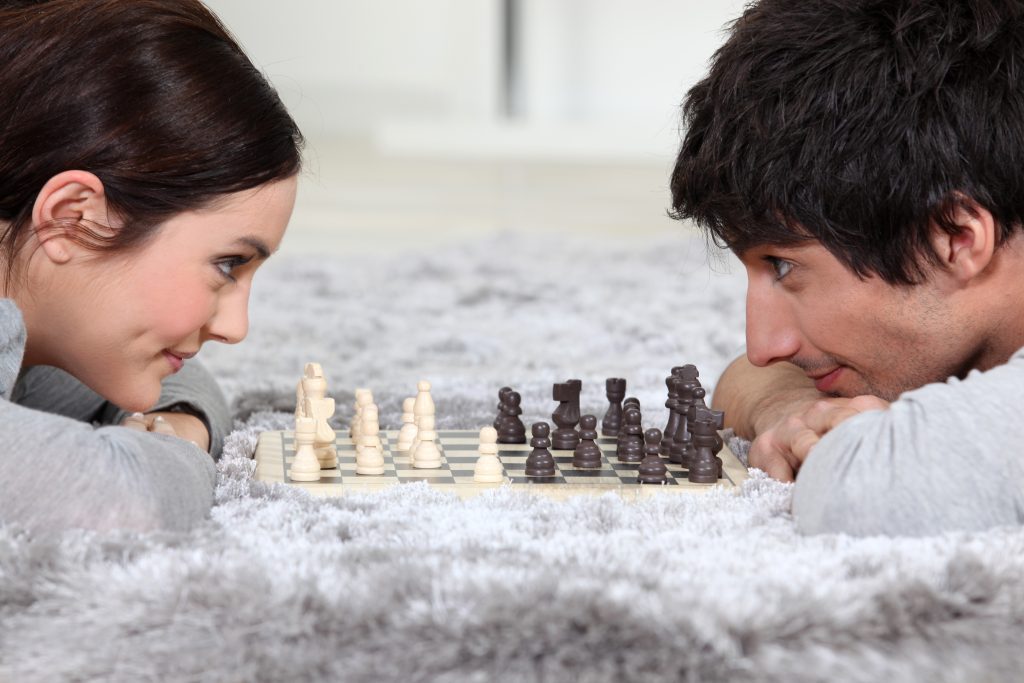 Set up prizes and punishments for the winner and loser, and be ready for an intense game of chess with your loved one, or should we say opponent for the night. Not only is chess a great date activity, but it's also intellectually stimulating, which is excellent for mental health.
24. Nerf War
Bring yourselves back to your childhoods with an intense Nerf war around the house; play this "Capture the Flag" style where both of you agree on an object found in the home as the "flag" and try to capture it.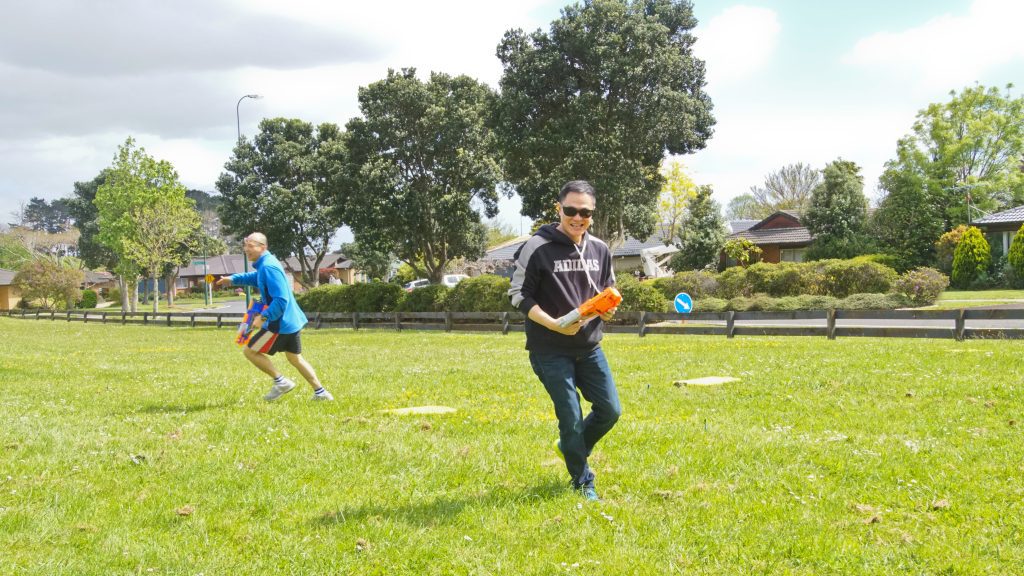 Dim the lights in your home, take one Nerf gun each, and let the games begin! Sneak around and avoid getting shot while you try your best to look for the "hidden treasure," find and capture it, and you'll have your moment of victory.
25. Scavenger Hunts
If you want to skip the Nerf guns, a scavenger hunt around the home is another great activity for a date at home. It's perfect for birthdays or anniversaries as you can hide the gifts around the home and make your other half look for them.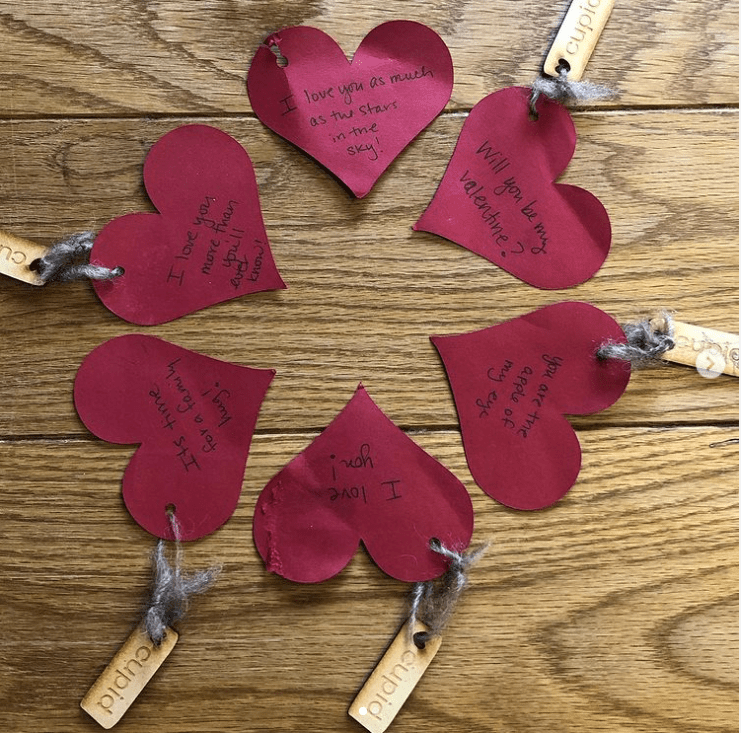 You'll need to come up with hints as to where the "treasures" may be hidden; the hints can be made of love riddles or things from your relationships that indicate the hiding spot of the "treasures." It's a great date idea for those who love puzzles!
26. Mini Golf
Alternatively, bring your loved one on a minigolf date right in your backyard! Mini golf is wonderful for date night as it eliminates the tension and pressure that a typical date would have, so both parties will enjoy the date better.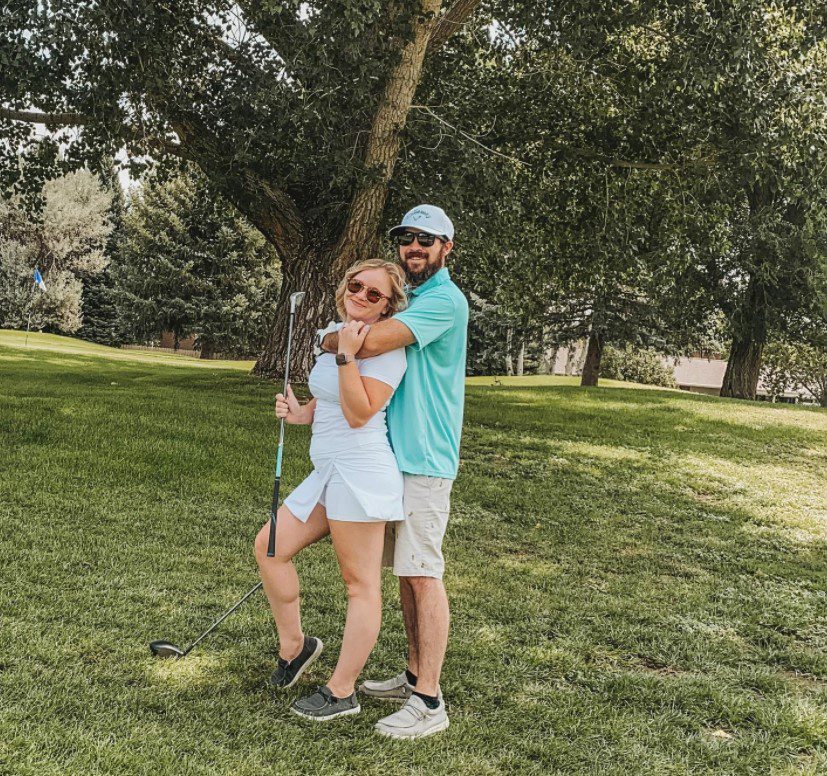 Create an at-home minigolf course by using cardboard to make ramps and set up cups for holes. The course can be as large as you want it to be. You'll definitely impress your significant other with the effort you put into this date!
27. Hide And Seek
Yes, Hide and Seek may seem childish for adult couples, but a little fun and silliness won't do you any harm. In fact, it may be the exact thing that is currently missing from your relationship. After all, it can't be all serious dates night every time.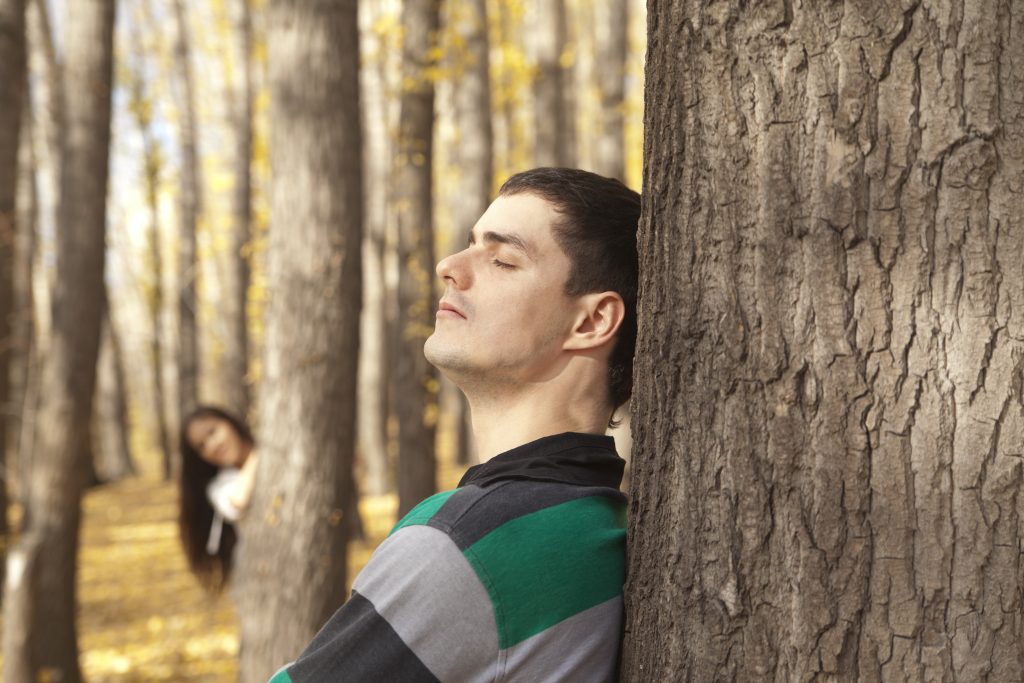 For couples with children, you can include them in your at-home date with this date activity that is fun for all ages. Of course, you can come up with punishments for the losers and prizes for the winners. Maybe the loser has to cook breakfast for the winner the next day.
28. Work On A Puzzle
For a light-hearted yet simple activity, you and your loved one can work on a puzzle together. Puzzles are great for improving both of your problem-solving skills, which is important since most couples have responsibilities they need to face on a daily basis.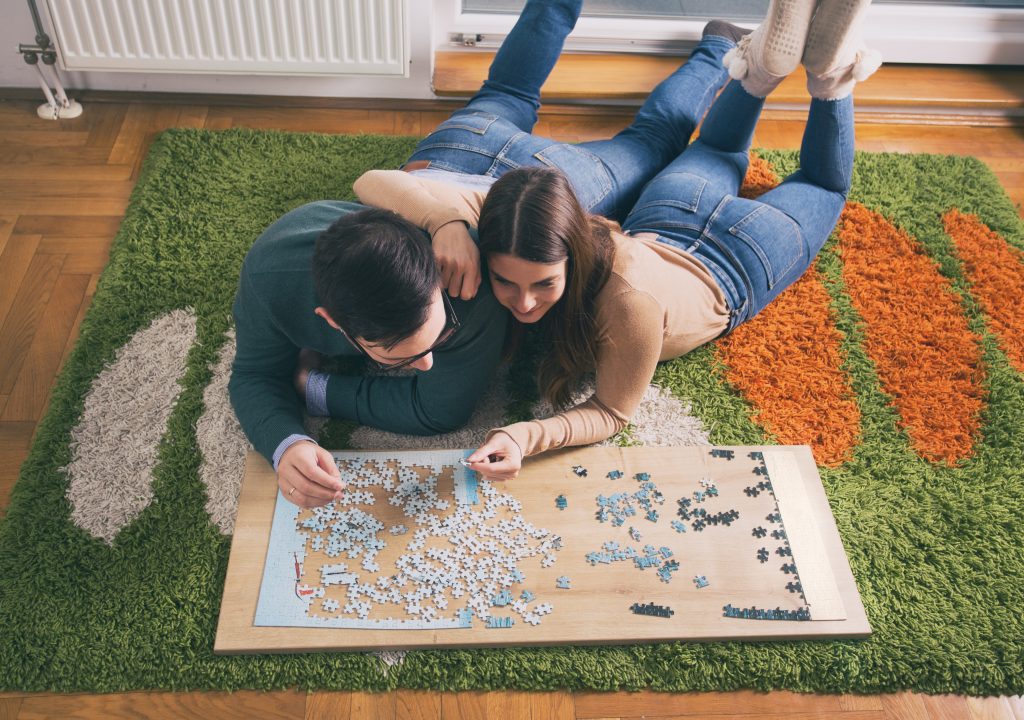 Not only does it hone your problem-solving skills, but puzzles also inspire conversation. Most of us have done puzzles at some point in our childhood, so doing an activity like this one will encourage you and your partner to share childhood memories, bringing up fond feelings of nostalgia.
29. Trivia Contest
Friends fans may be familiar with the episode "The One with the Embryos," where Monica and Rachel wage their apartment against Joey and Chandler in a trivia contest. This episode is filled with laughter as the contest gets the contestants' and our adrenaline pumping.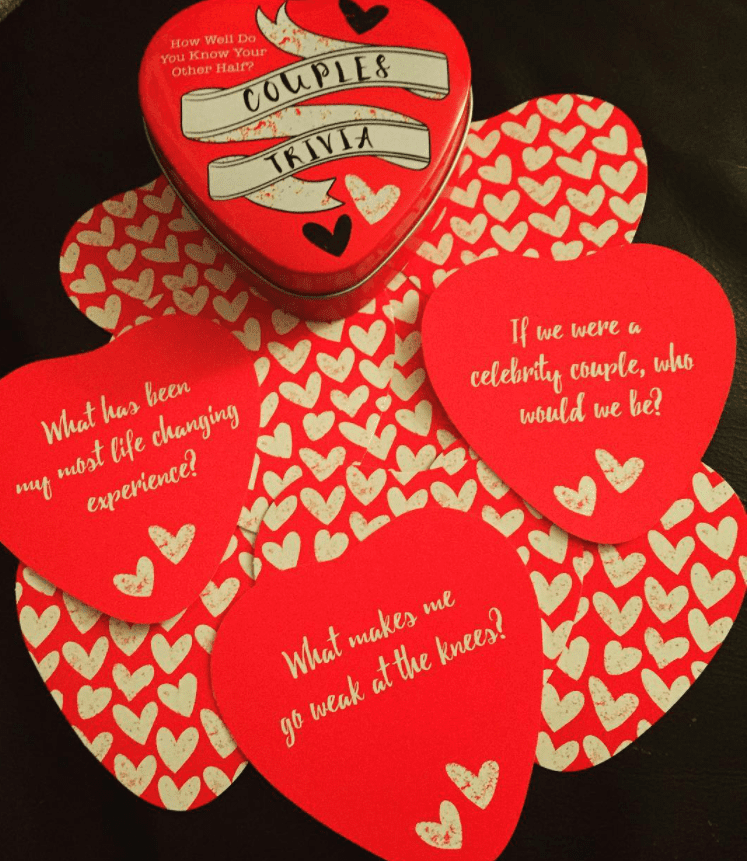 Base your at-home date off of this Friends episode and have a trivia contest of both of your favorite movies, TV series, or music and see which of you is the trivia contest master. It might even inspire another date night spent watching those movies or TV shows together.
30. Would You Rather?
What if this is a new relationship, and you're just getting to know your partner? It'd be a good idea to play a game of "Would You Rather?" during at-home dates; this is a clever way to get to know loved one better.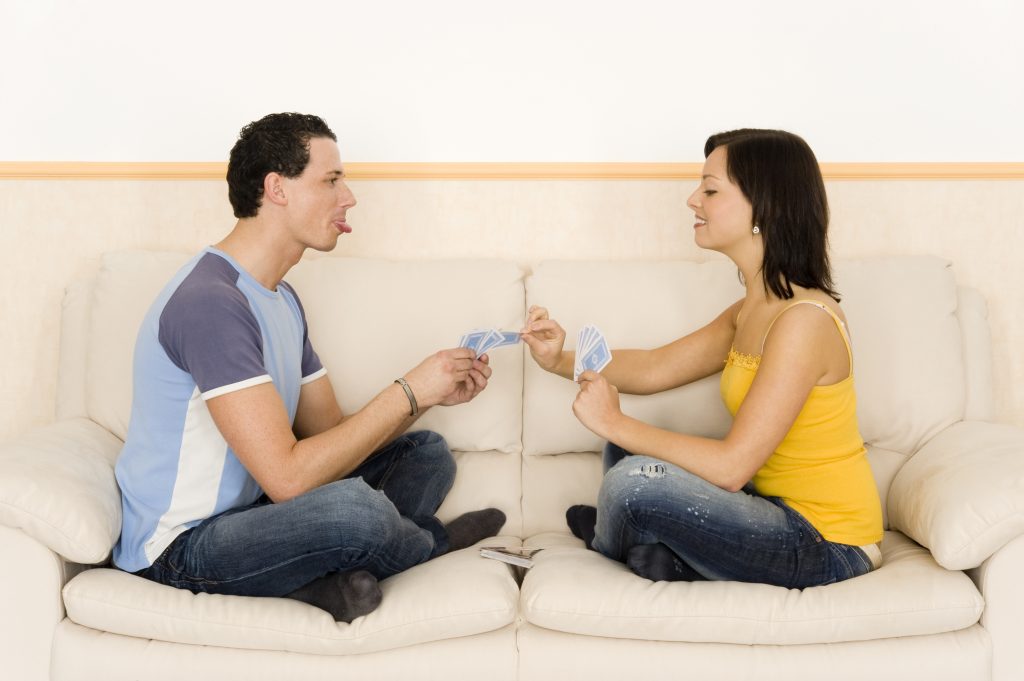 There are so many "Would You Rather" questions that you can ask, and knowing that, this game could go on forever. Maybe even into a second date night. "Would You Rather" questions will get surprising answers that are rather amusing, which is what makes it so enjoyable.
31. Reminisce About The Past
For a less competitive at-home date night activity, take out scrapbook-making essentials like sharpies, stickers, washi tapes, and photographs. Of course you'll need to bring out the creative and artsy side of you and your partner, too, for a chilled night of scrapbooking.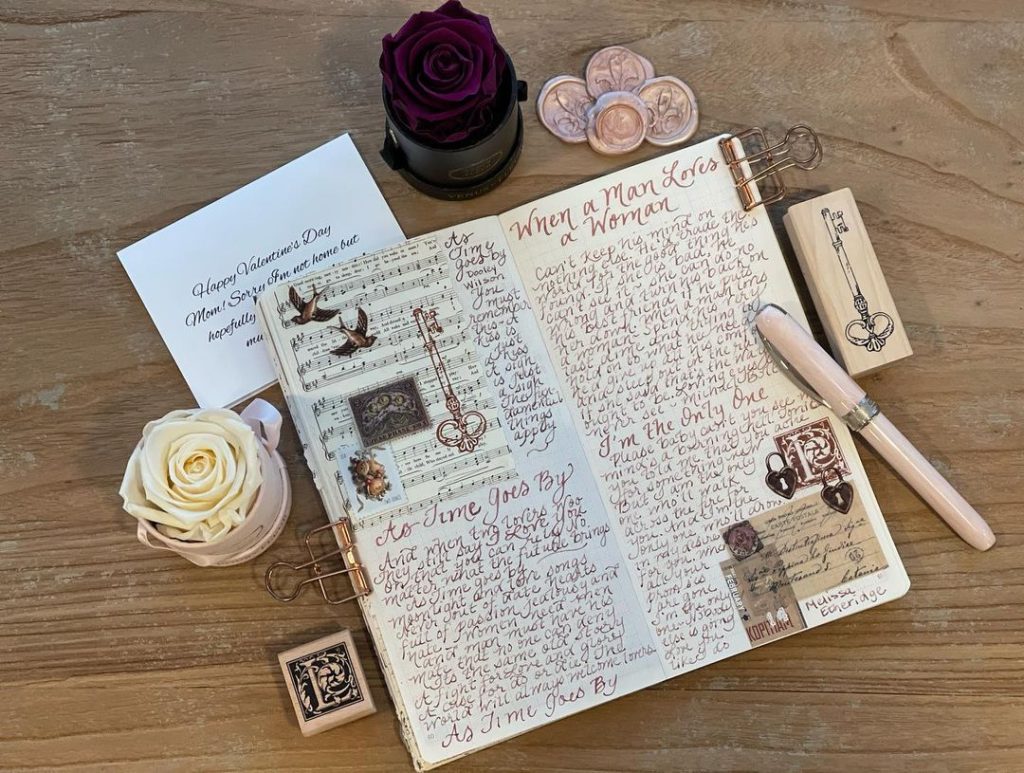 By making a scrapbook of all your favorite moments and memories with your loved one, you'll be able to reminisce on the past. This bonding activity helps your loved ones cope with growing older as their life's meaning is recreated by being connected to the past.
32. Crafts Night
For more artistic fun, immerse both you and your significant other in a crafts night dedicated to making beautiful arts and crafts projects. You could either work together in creating one masterpiece or create your own crafts separately and have a competition to see whose is better.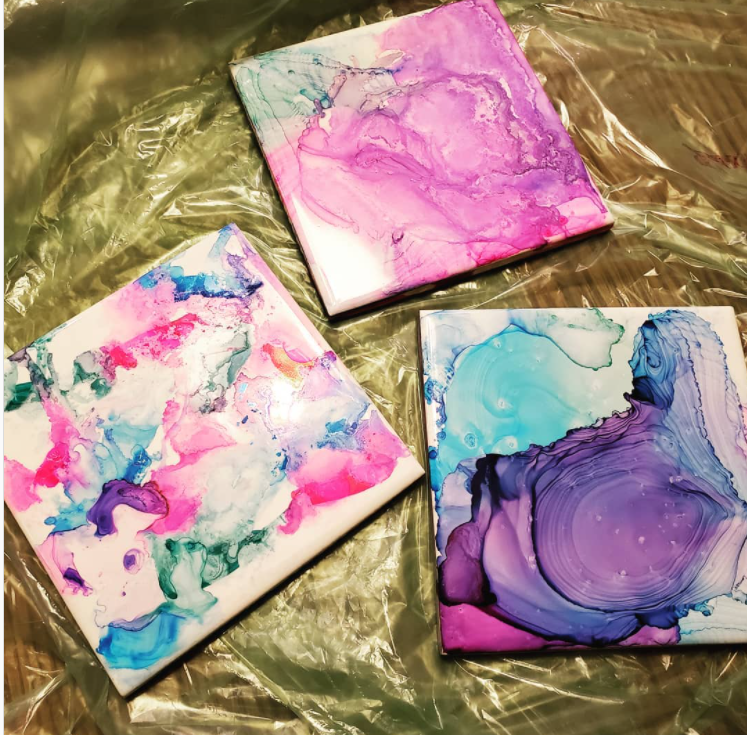 According to Professor Elizabeth Bernstein, couples who share hobbies and do activities together are happier than those who don't because activities such as arts and crafts release chemicals in your brains that may make you happier, much like how falling in love makes you feel.
33. Couple Paintings
Speaking of arts and crafts, we think that painting artworks as a couple is also a wonderful at-home date idea. Painting cultivates emotional growth, enhances problem-solving skills, releases stress, and stimulates an optimistic attitude, all of which are important for growing a healthy relationship.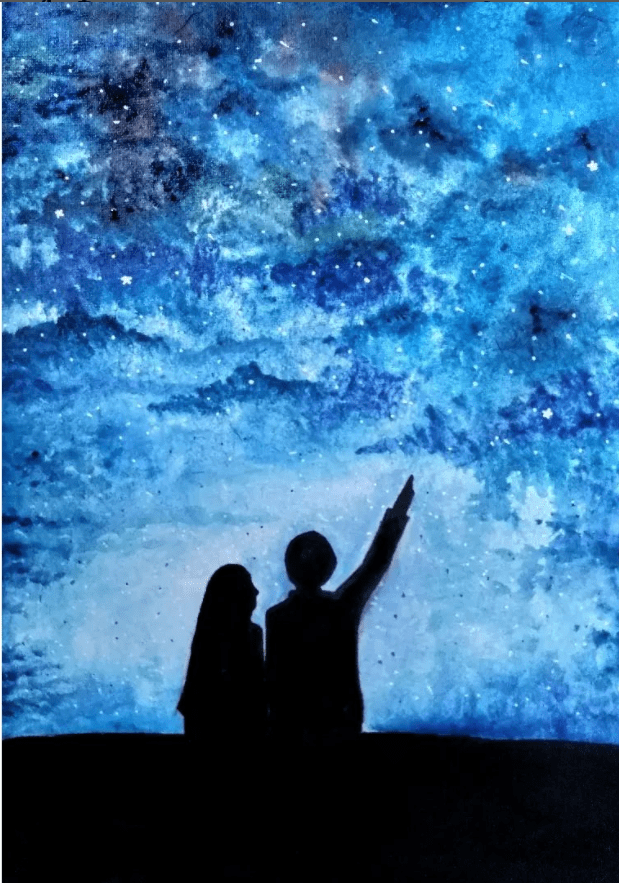 You don't need to create paintings; you can opt for simpler ones if your art skills are not that good because it's not painting itself that matters, but the memories you and your significant other make while painting are the most beautiful things a couple can make.
34. Tie-Dye Old Shirts
Painting on a canvas isn't the only artwork you can make. Tie-dye old t-shirts to turn them into couples' shirts for you and your significant other. This at-home date activity is not only fun, but also good for the environment because you'll be upcycling old t-shirts.
To make tie-dye shirts, first soak the old t-shirts in warm water and soda ash for 10 minutes. Then, wring the shirt, lay it down on a flat surface, and place a dowel rod in the middle and start turning clockwise. Then, slip on some rubber bands and start dying both sides of the t-shirt.
35. Clean Out The Closet
If you're going to be tie-dying your old t-shirts, first you'll need to find them. While you're looking for old t-shirts, why not clean out your closet as well? You can even use this opportunity to pick out coordinated outfits to wear on your next date.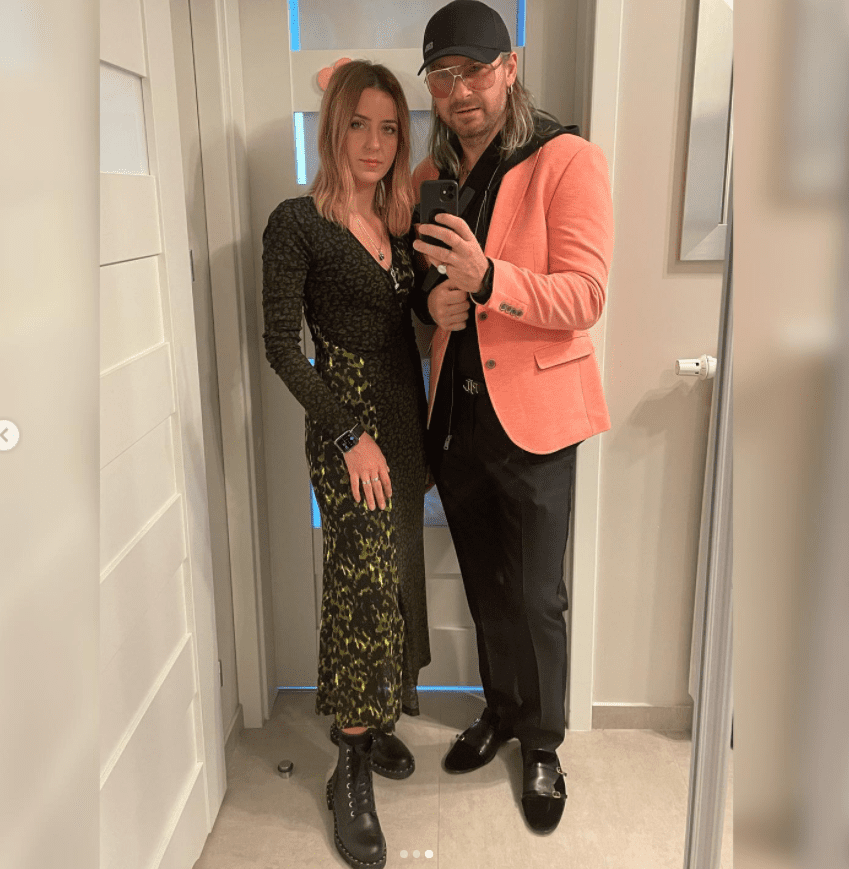 Turn this task into a fun activity by doing a mini fashion show; your partner can decide whether a particular fashion item stays in your closet or not. At the end of the cleanout, you can even go on shopping sprees to fill the extra space.
36. Couple Photoshoot
Photoshoots are another simple at-home date activity that couples can do together. Photography allows you to capture anything that you feel is important to remember. Save these special memories in pictures that will last a lifetime. Photoshoots are the perfect addition to your couples' scrapbook.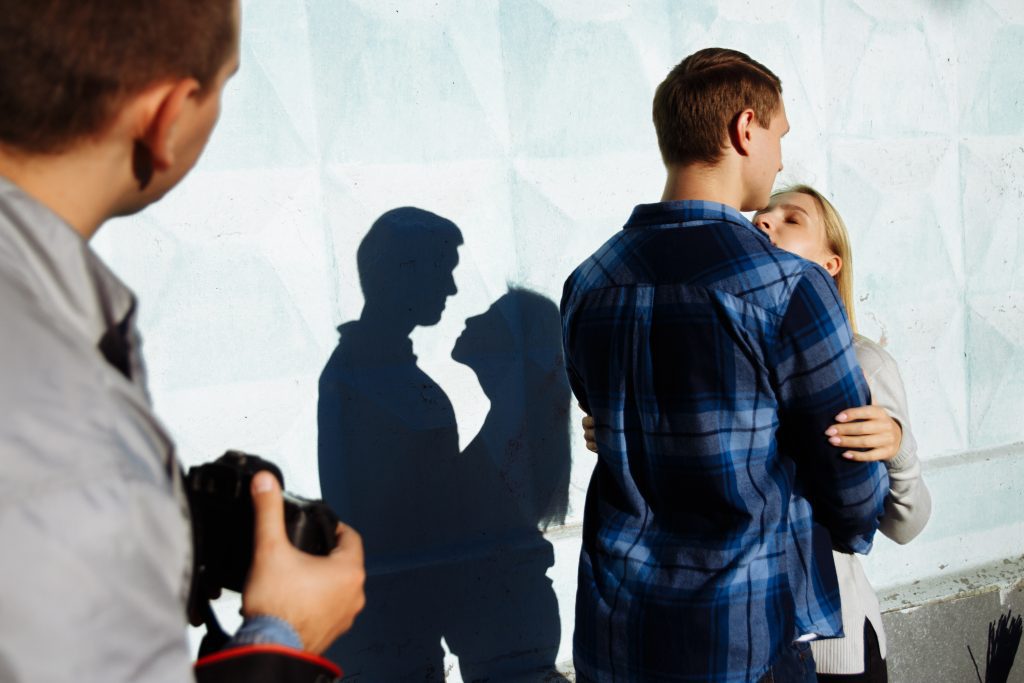 Take a look at this mini photoshoot of Korean actress Kim Jisoo and actor Jung Hae In, who play the main characters of the popular TV series Snowdrop. With a simple backdrop and fun poses, the pictures the pair took look so sweet.
37. Plan A Vacation
If you and your significant other have been talking about going on a vacation but never seem to have the time to plan for it, use your date night at home to make those plans! With some food and beverages, this makes the perfect time to sit down and plan a trip together.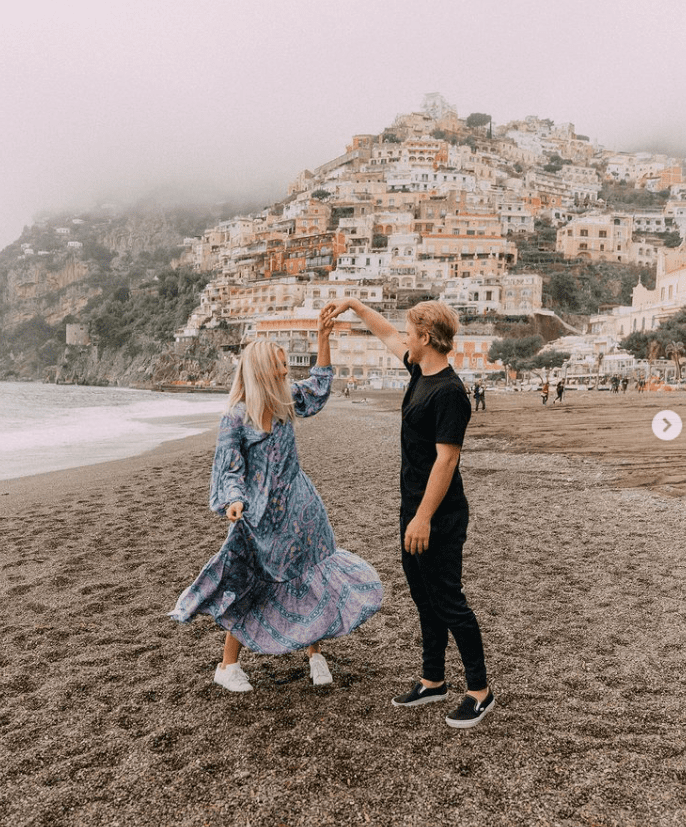 Going on vacation with your loved one is a great way to experience what it's like living with them, as you'll get to observe their everyday habits for the next week or so. As a bonus, you'll be able to take many Instagramable pictures to share on your profile.
38. Make A Bucket List
Other than planning for a holiday, couples can make bucket lists for the next few years of things they want to try with their partners. Aside from listing things you want to do, try to figure out how you're going to achieve them, too.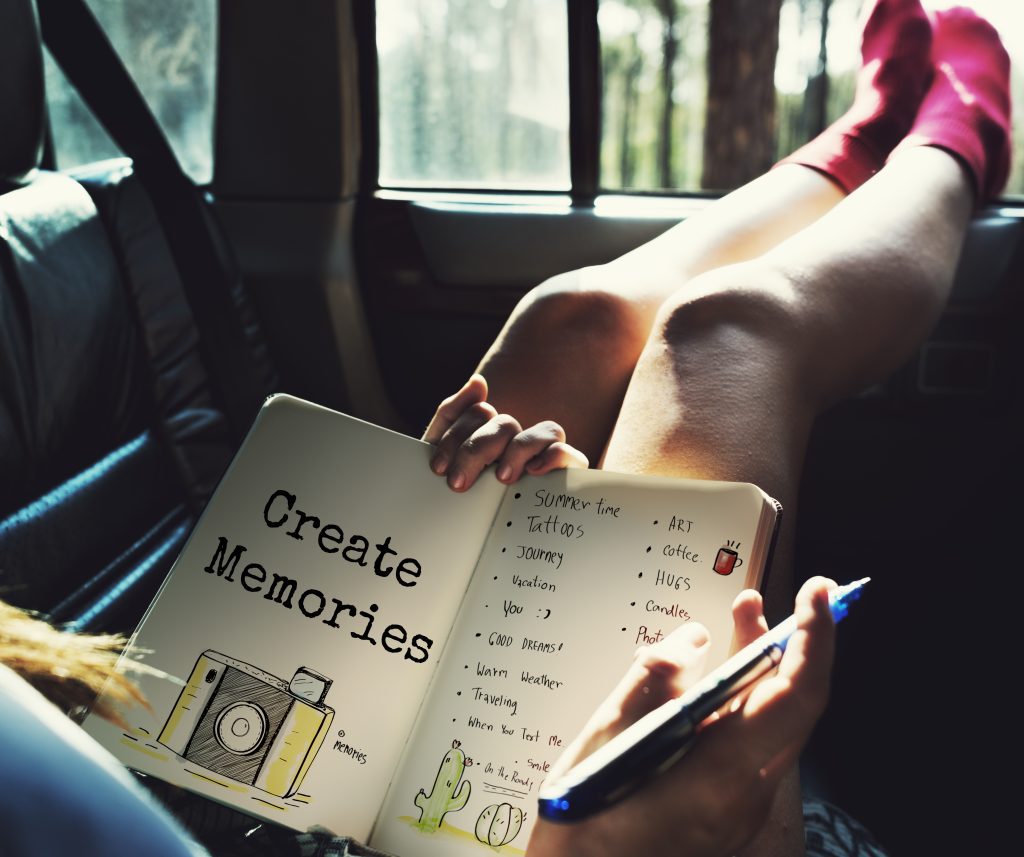 For example, if you wish to travel to the Maldives next year, come up with a financial plan that will help you achieve this goal. Making bucket lists gives you an opportunity to sit down together and think about what both of you want, separately as well as together.
39. Love Letters
Finally, write love letters to express your love for one another; this is an especially good idea for couples who aren't great at communicating their love for one another. The letters don't have to be long or eloquent; so long as they're honest and full of love, it'll do.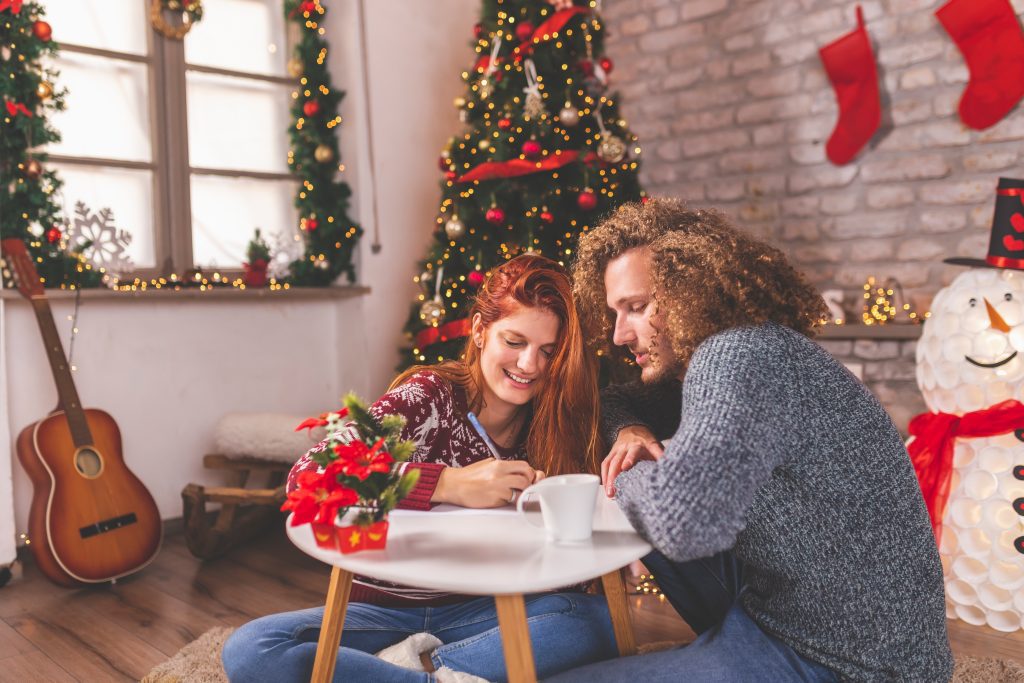 Writing love letters encourages one another and strengthens the love between a couple. Try to focus on writing about the growth in one another that nurtures the confidence and love between the two of you. And don't be afraid to show your appreciation and acknowledge your partner's sacrifices.