45 Celebrity Parents Who Had Kids Via Surrogate
By Liezel L March 1, 2023
---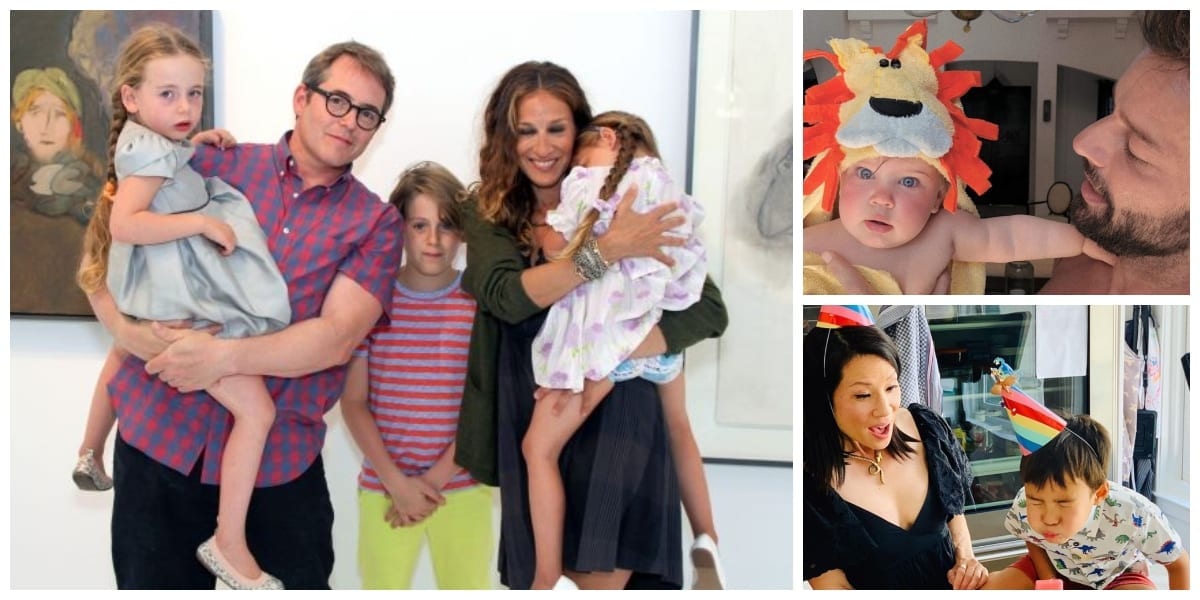 If we asked you what Nicole Kidman, Tyra Banks, Matt Bomer, Lucy Liu, and Robert De Niro had in common, we bet you couldn't get it right. And no, it's not that they're all gorgeous, talented, and beyond amazing. It's the fact that all these stars opted to go through the surrogate route to welcome a child into their families. Although some celebs come quite as a surprise, celebrities going the surrogate route is actually a lot more common than you'd expect. Much like every other couple out there, celebs have various reasons for choosing this way to have kids. Some are single parents, and others have fertility issues, some are same-sex couples, and plenty more. A few couples are vocal about it, and the others are a little more withdrawn. The bottom line is, we can't be any happier for them and their families. Here are 45 of your favorite celebrity parents who had kids via surrogate.
Kim Kardashian and Kanye West
This one comes as no surprise. They're like the poster children for celebs who went the surrogate route in this day and age thanks to their highly publicized life and how vocal they are about it. As most Keeping Up With The Kardashians fans would know, Kanye wants seven kids. Sadly, Kim suffered from placenta accreta during her pregnancies with both North and Saint. She was advised against trying to carry more babies.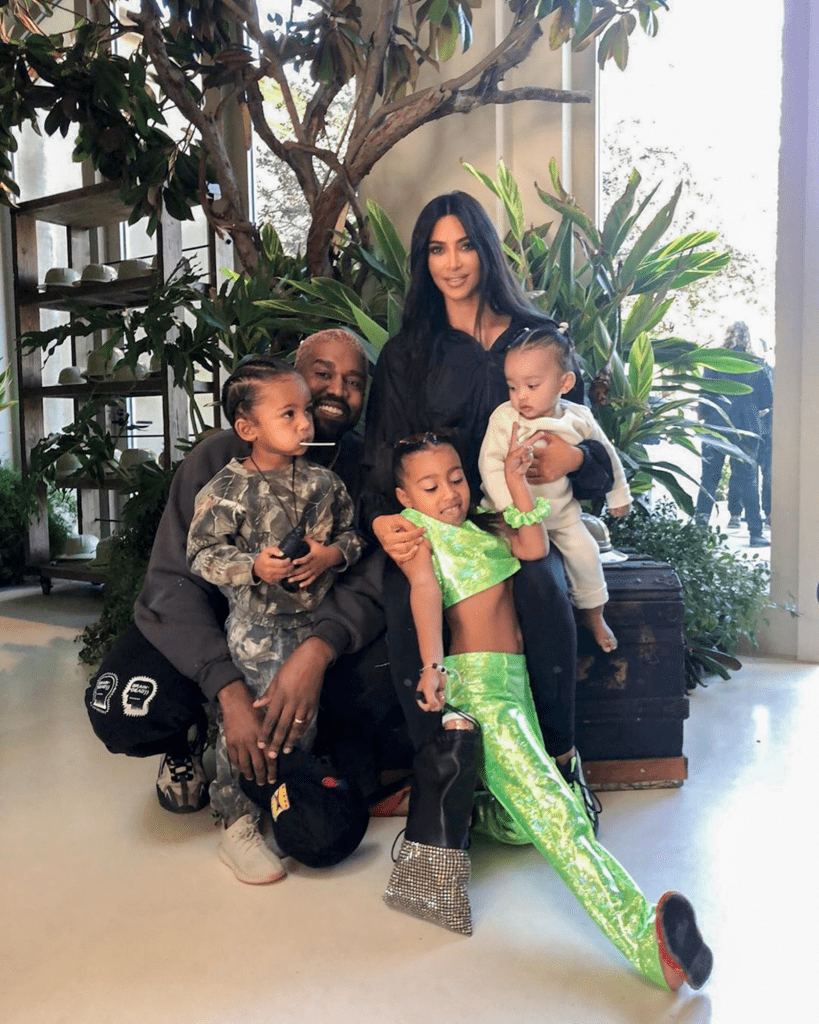 So for Chicago and Psalm, Kim and Kanye decided to enlist the help of a surrogate. The couple is actually very close with their surrogate, but, of course, it's not the same. Kim admitted that it was frustrating for her not to able to do it on her own. So she tried her best to be as present and involved in the process as possible.
Gabrielle Union and Dwayne Wade
It has been a long and hard parenthood journey for Gabrielle Union and her NBA star husband, Dwayne Wade. After several rounds of IVF and multiple miscarriages, the couple decided to turn to a surrogate for help in fulfilling their dream of being parents. And in 2018, they welcomed their first precious baby girl Kaavia James.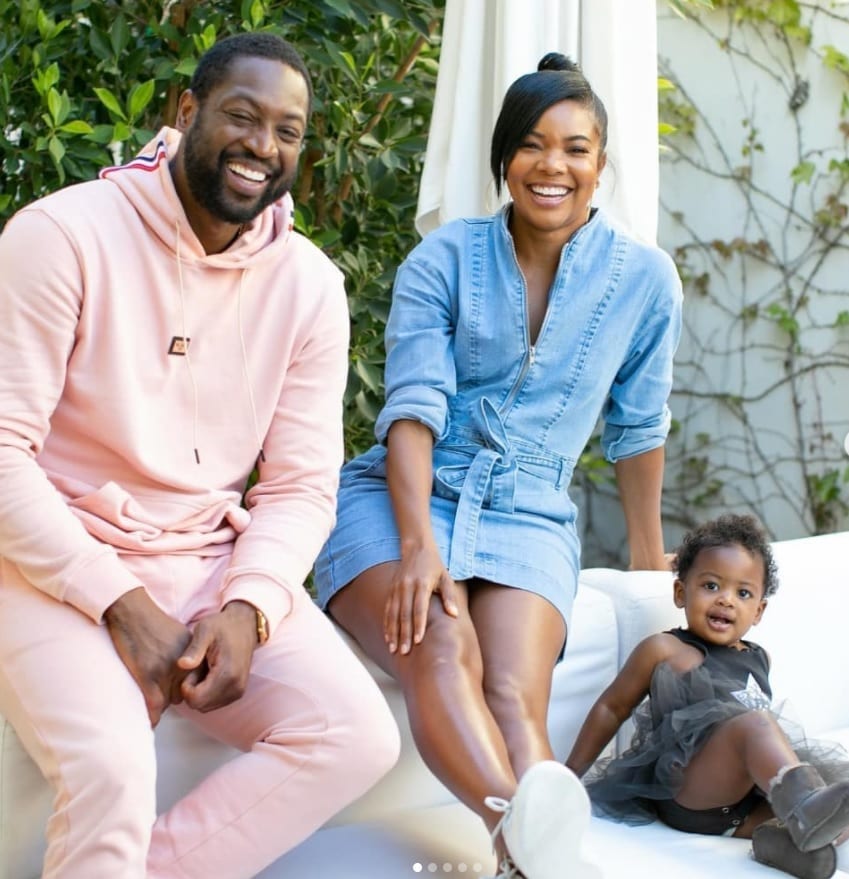 Although they have a healthy baby girl, Gabrielle opened up about the surrogacy, saying she felt like a failure. Once she learned to embrace it, however, the future momma got really into it. She even had a particular trait she wanted. While most parents cared about food habits or race when looking for their surrogate, all Gabrielle wanted was someone who likes to read in the hopes that a love for books will be carried down to her daughter.
Elizabeth Banks and Max Handelman
Elizabeth Banks has always wanted to be a mom. But it didn't seem to be in the cards for her. The actress has been very open over the past years, about the fertility issues she and her husband were experiencing. And since they couldn't conceive naturally, they decided to go the surrogate route.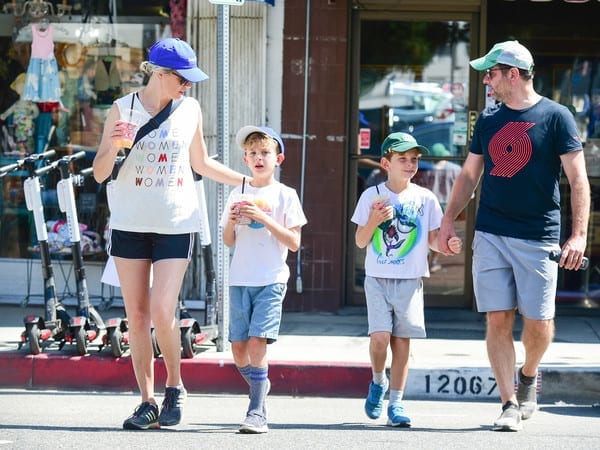 Elizabeth admitted that the decision was difficult to make, but talking to other moms who also had surrogates eased her mind. In 2011, she and her husband welcomed their first child Magnus. A year later, they welcomed their second baby boy Felix via surrogacy as well. Although she was hesitant at first, Elizabeth says that using a surrogate has changed her life tremendously.
Lucy Liu
With her roles in well-known movie franchises such as Charlie's Angels and Kill Bill, Lucy Liu has become one of the most well-known faces on the planet. She has always been a role model for independence and strength. That's why when she decided to become a single mom, it wasn't really a surprise.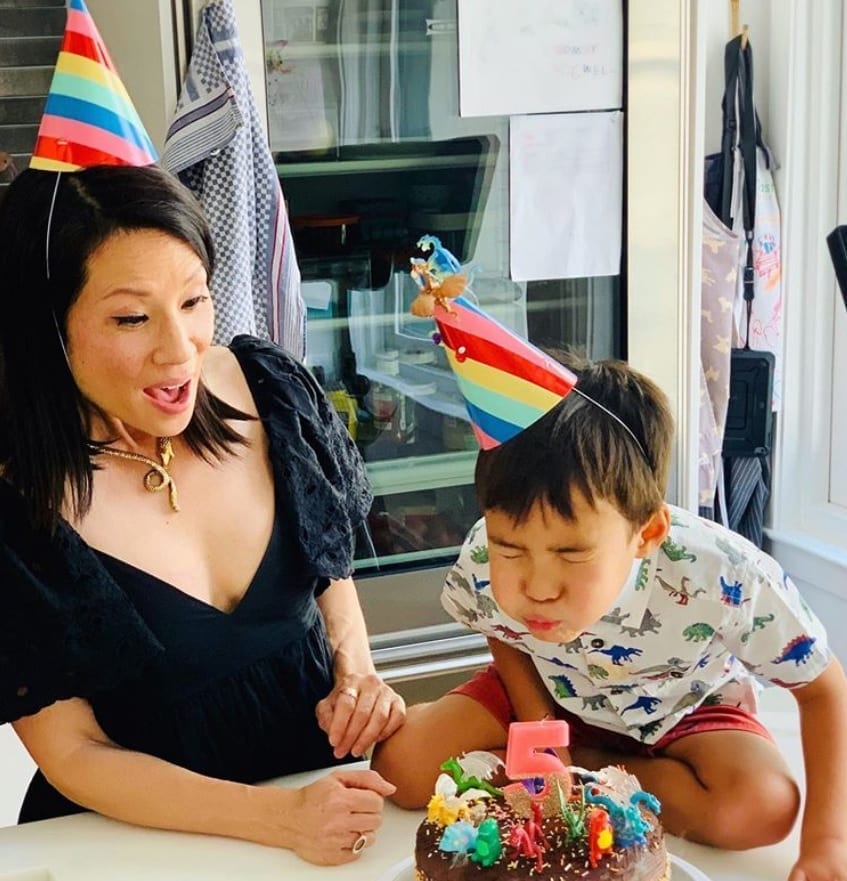 Lucy welcomed her beloved son Rockwell Lloyd in 2015 via surrogate. And it seems that she's loving every single bit of her new life as a new mom. In an interview with the Today Show, the actress described how every day as like a miracle and a dream.
Neil Patrick Harris and David Burtka
We can't deny it. The Harris-Burtka family is one of the cutest in the world. With all their matching Halloween costumes and when single photo of them is adorable, how can they not be? When the couple decided to go the surrogate route, they used both their specimens. Pretty soon, they were expecting fraternal twins.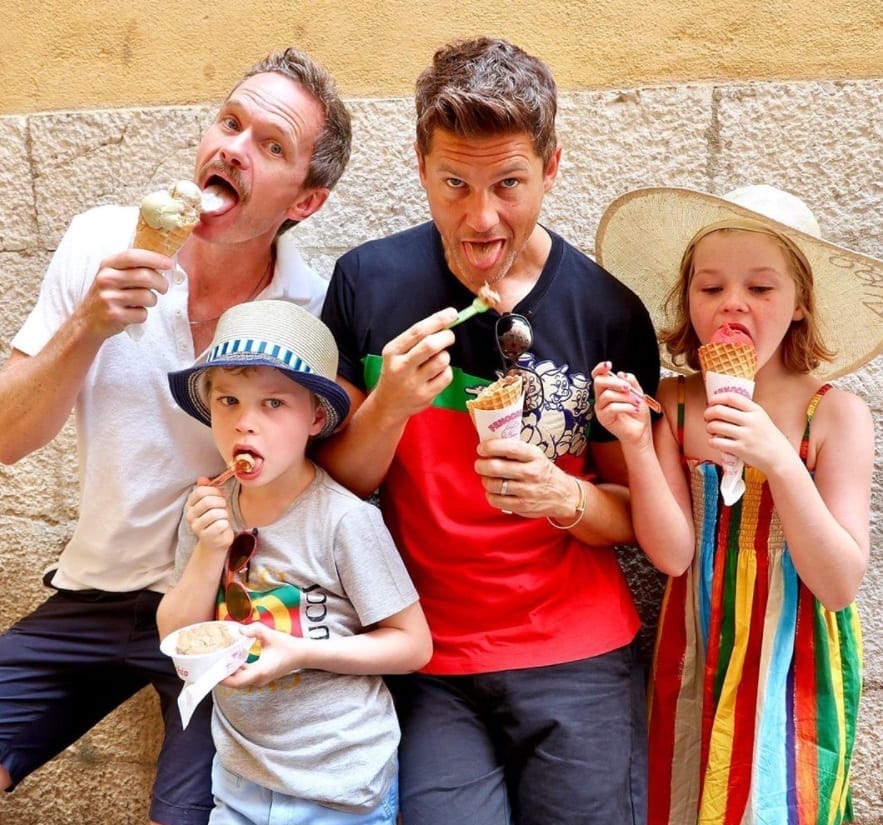 When Gideon Scott and Harper Grace were born in 2010, Neil and David decided not to find out which was biologically theirs. A few clues though are only natural to emerge now that they are growing up and developing their own personalities. On The Wendy Williams Show, David revealed that he thinks Harper might be his biological daughter. According to him, she has the same "Hey everybody, I'm here!" kind of flair as her dad.
Ellen Pompeo and Chris Ivery
When it comes to keeping baby secrets, Ellen Pompeo is a champ! The Grey's Anatomy star and her husband Chris Ivery, were thrilled to welcome their second child, baby Sienna in 2014 born by surrogate. But they kept the whole affair a secret until two months after the birth.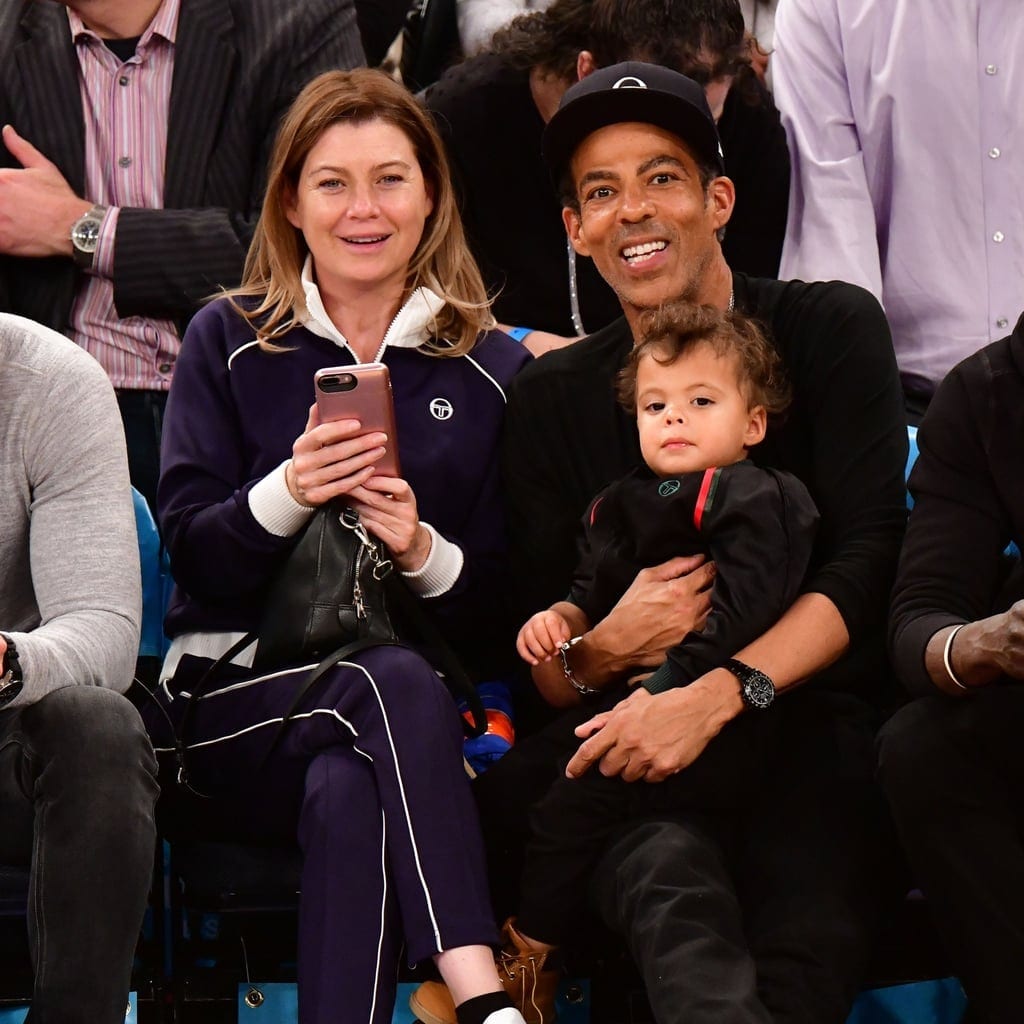 On Jimmy Kimmel, Ellen explained that they kept it all a secret to protect the privacy of their surrogate. She described the experience as an incredible one and said that she's forever grateful to their surrogate. The couple welcomed their third child and first son Eli in 2016, but they haven't revealed whether they used a surrogate again or not.
Michael Jackson
Michael Jackson remains to be one of the most influential artists in history. Even years after his death, millions of people around the world, both old and young, listen to his songs with admiration. While he will never be forgotten for his music, and his scandalous relationship and rumor, let's focus on his kids.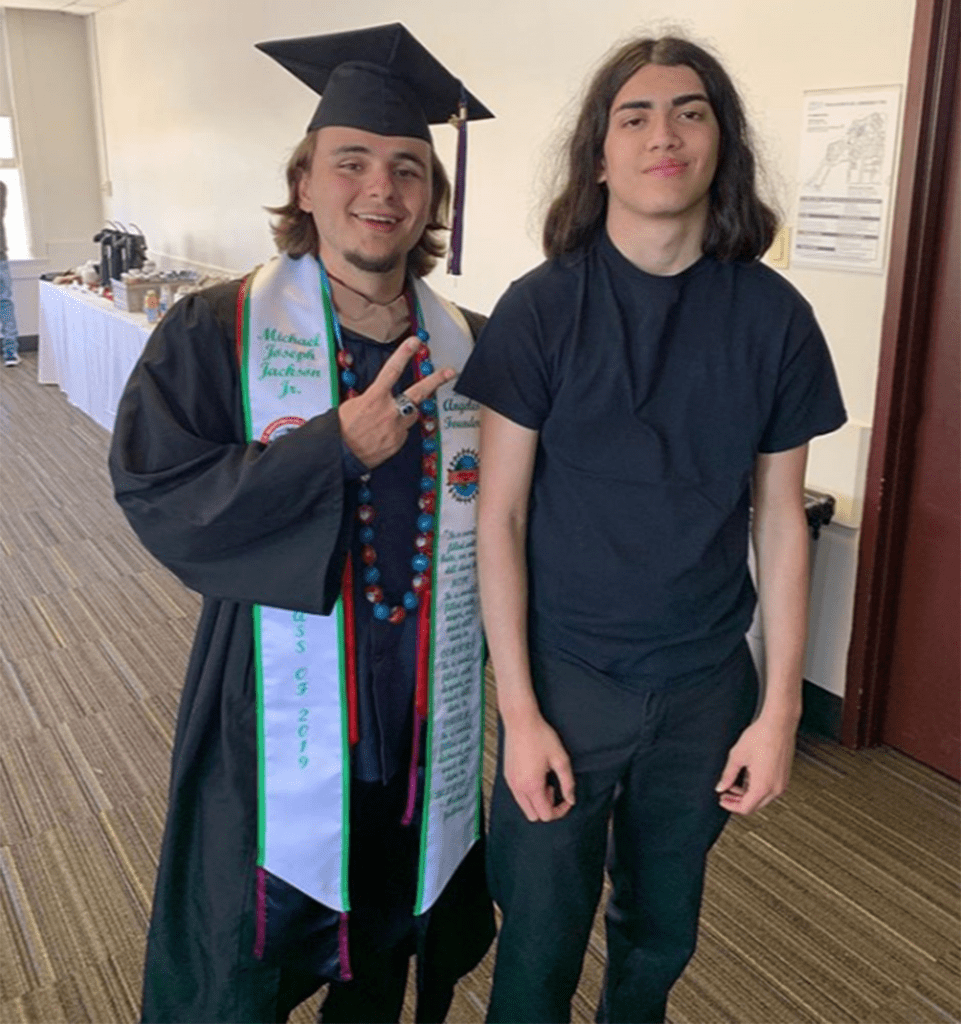 His first two kids, Prince and Paris, were both conceived naturally during Michael's marriage to Debbie Rowe. His third child Prince Michael Jackson II (who was nicknamed "Blanket" but now is known as "Bigi") was born via surrogate in 2002. To this day, nobody knows why Michael used a surrogate.
Angela Bassett and Courtney B. Vance
Angela Bassett seemed to have everything with her husband, Courtney B. Vance. They were successful, and they are in love and married since 1997. Sadly, they had a tough time getting the one thing they've both always wanted: a family.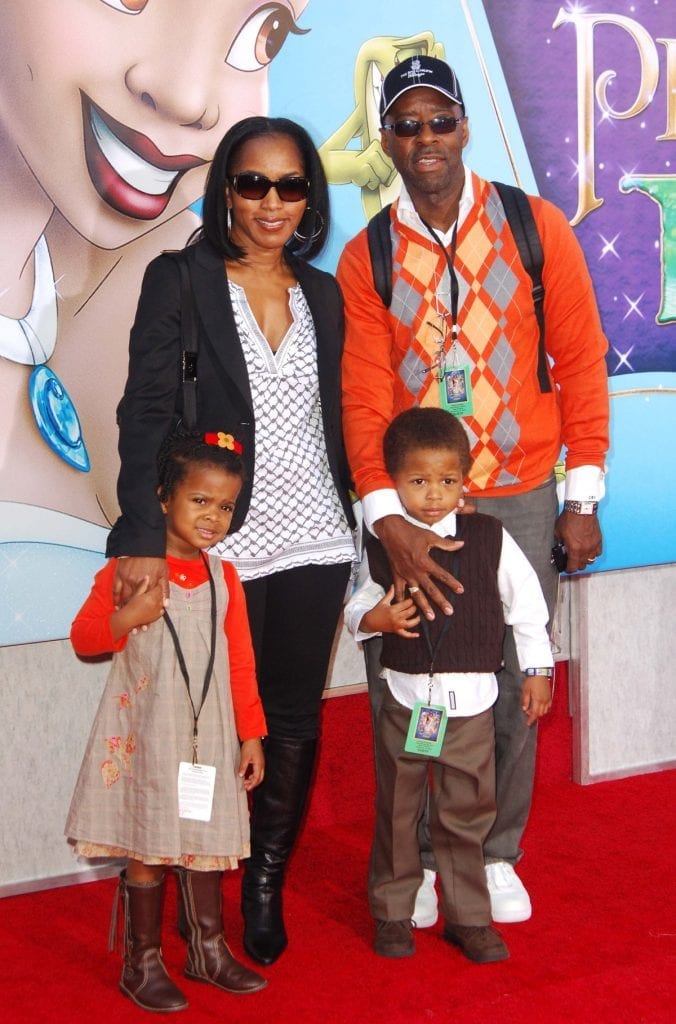 For seven years, the couple tried all kinds of ways to conceive. As they learned more and more about surrogacy, they started warming up to the idea. In 2006, they were finally able to hold their twins Slater Josiah and Bronwyn Golden.
Katey Sagal and Kurt Sutter
While starring in the hit 90s TV show Married…With Children, Katey was already a mother of two. She was such a dedicated mom, she brought her kids to work with her, where they had their own nursery next to her dressing room. She split with their dad Jack White in 2000, however, and went on to marry Sons of Anarchy creator Kurt Sutter.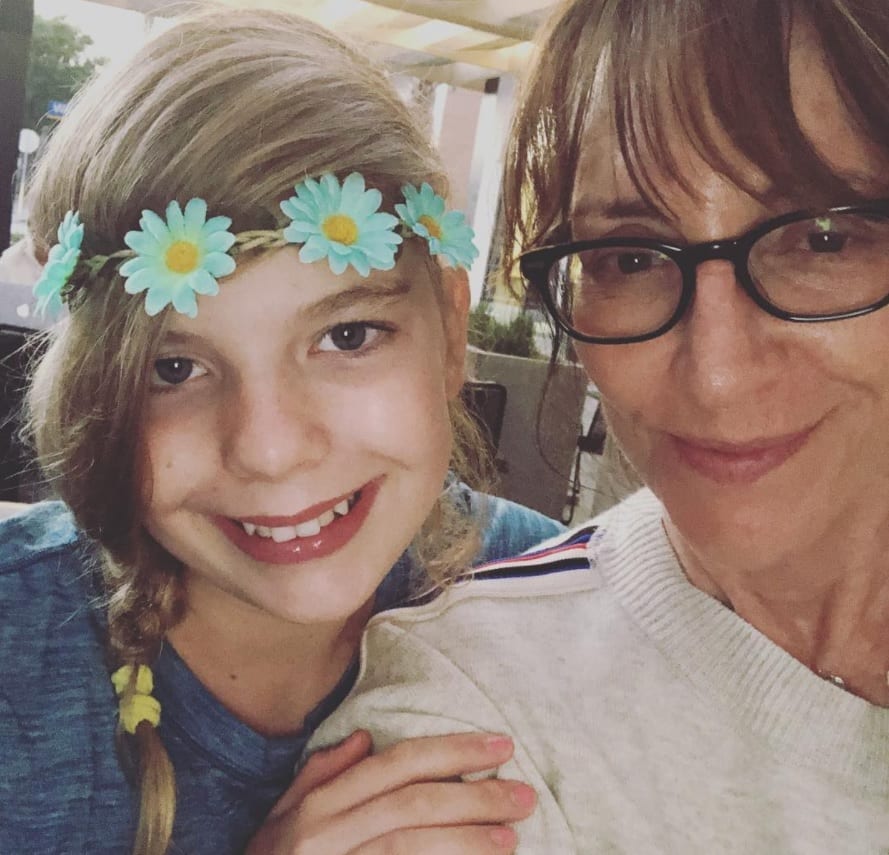 Sutter never had his own biological children, so about five years into the marriage, they started toying with the idea of having a child together. But when it became unsafe for her to attempt to carry a baby herself at that point, they decided to try surrogacy. Their embryos weren't really strong, but they gave it a shot. And in 2007, they welcomed their little Esme whom they call their little miracle.
Amy Smart and Carter Oosterhouse
Amy smart has had a wonderful career, and when she met and married her current husband, TV personality Carter Oosterhouse, it seems that there's nothing she could ask for. After the wedding, all they wanted was to start building their own family. However, it just didn't seem to be happening.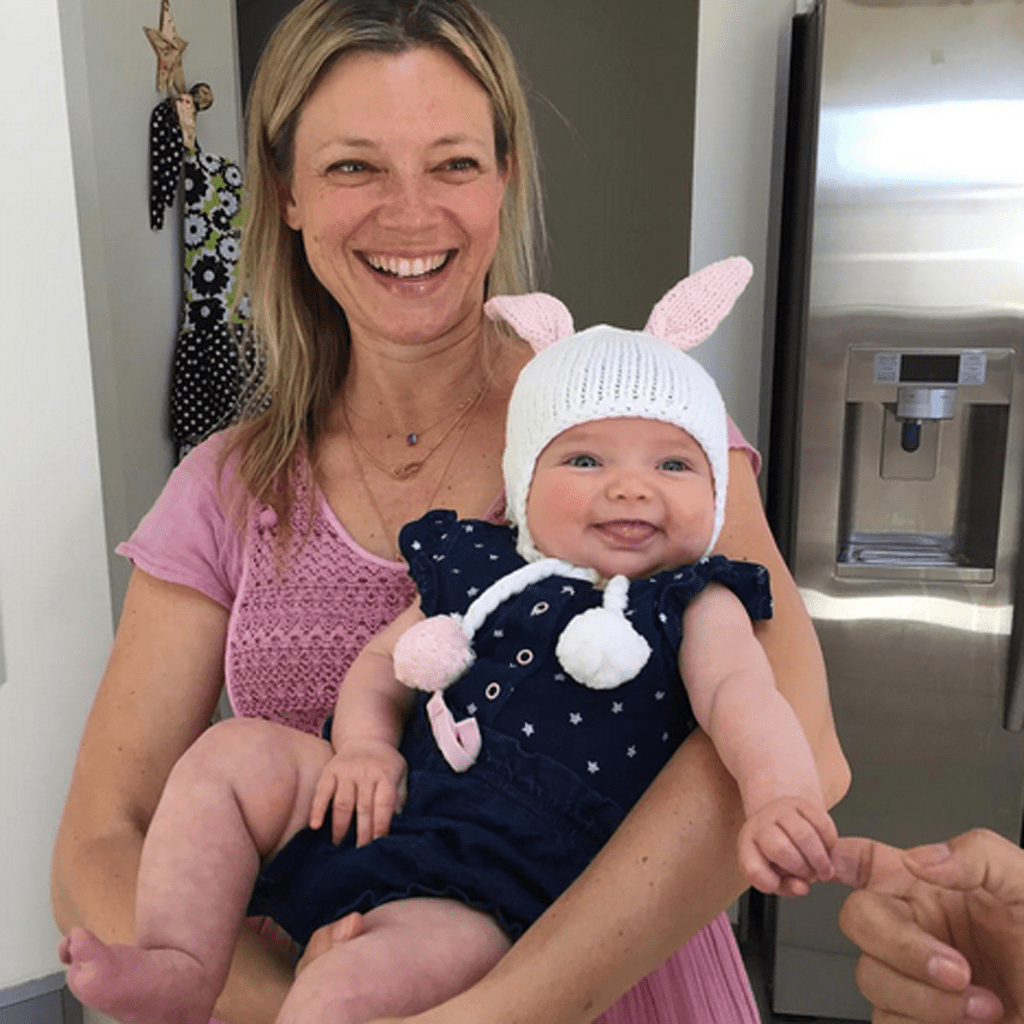 The couple faced fertility issues. But that doesn't mean they gave up their dreams for a child. In the latter part of 2016, they welcomed their baby girl Flora. To this day, the couple can't stop saying how extremely grateful they are to the surrogate who finally made their dreams come true.
Tyra Banks and Erik Asia
Throughout her long career, Tyra Banks has made it no secret that she wanted to be a mother. As she continued to hustle on, however, it just didn't seem that parenthood would come soon enough for her. When she got together with her then-boyfriend Erik Asia, though, they started working towards her dream.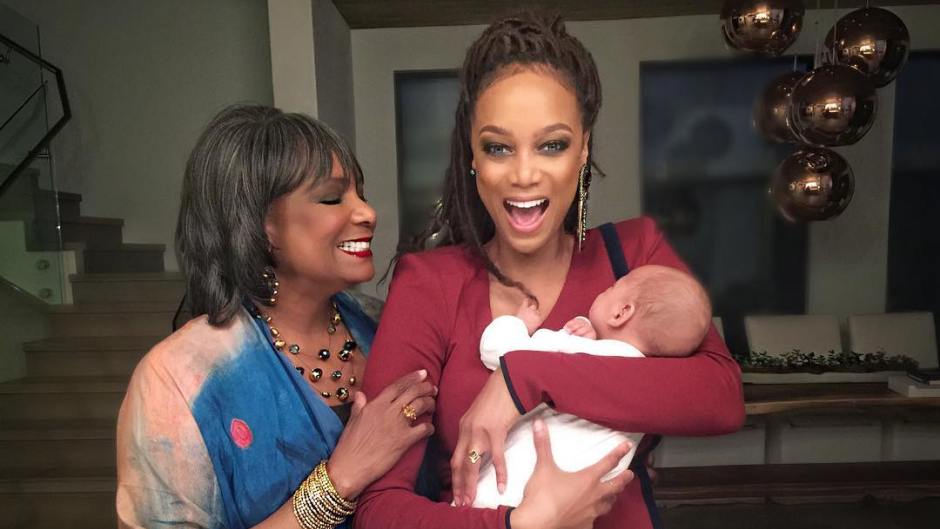 During the first two years of their relationship, the couple tried. Tyra also underwent IVF treatments, but they couldn't conceive. In the end, they had the help of a surrogate to bring their son Yorks Banks Asia into the world in 2016. On a post on Instagram, Tyra wrote that her baby boy had her fingers and eyes while he got his mouth and chin from his dad. She also expressed her deep gratitude for their surrogate.
Anderson Cooper
The CNN news anchor is the latest addition to the list of celebrity parents who've had kids via surrogate. He had just welcomed his son Wyatt in April 2020. And the new father is beyond joyous at the arrival of his little bundle of joy whom he named after his father.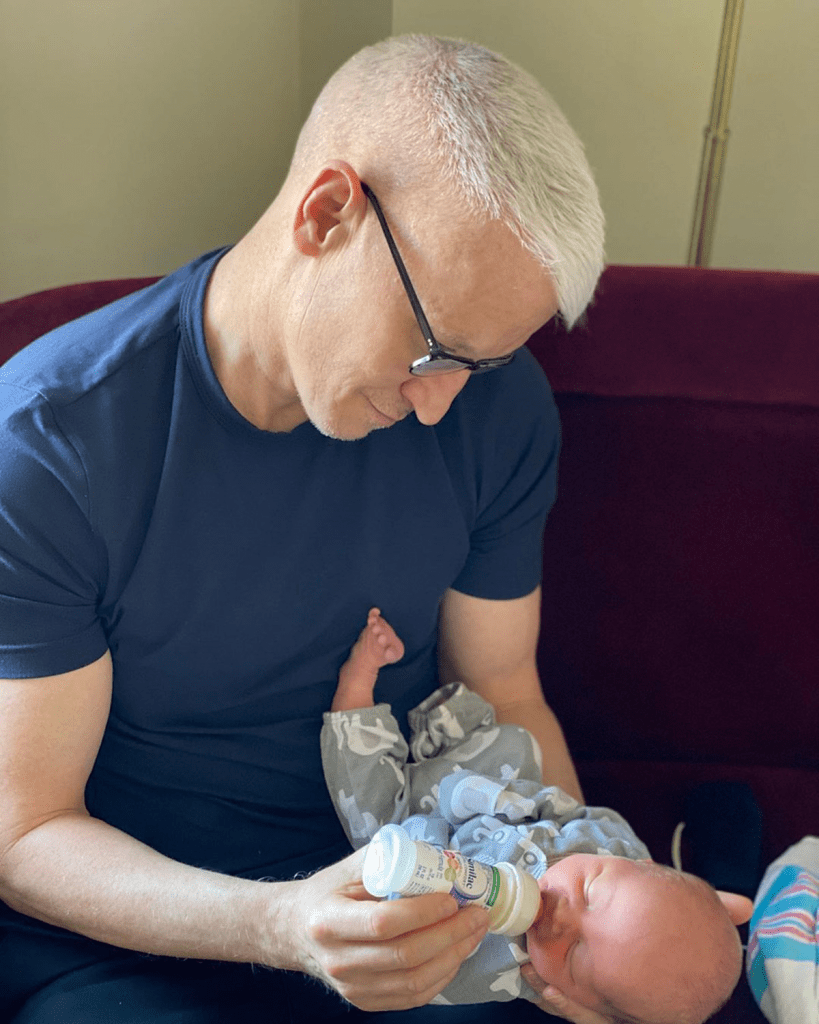 In an emotional Instagram post, Anderson wrote that as a gay kid, he never thought he'd be able to have kids, and he thanked all of those who supported him and helped him along the way. He also expressed gratefulness and admiration to the surrogate who carried baby Wyatt. Anderson now plans to co-parent his baby with ex-partner Benjamin Maisani. As he says, although they're not together anymore, Benjamin is still family, and he wants him to be in Wyatt's life.
Chris and Deanna Daughtry
Musician Chris Daughtry already had two stepchildren before he met his current wife, Deanna. After tying the knot in 2000, though, the couple decided they wanted to expand their family. Unfortunately, Deanna lost the ability to carry a child after a partial hysterectomy.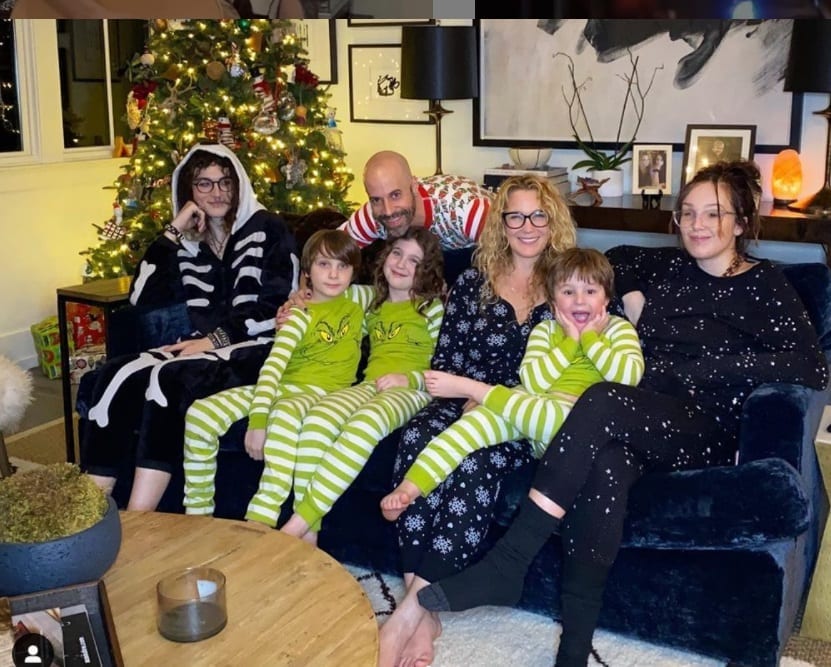 The couple was determined, though, so they used in vitro fertilization before transferring the embryos to the surrogate. In 2010, the happy couple was over the moon as they welcomed their twins Adalynn and Noah.
Shayne Lamas and Nik Richie
The Bachelor season 12 winner Shayne Lamas married Nik Richie after her engagement to Bachelor Matt came to an end. She gave birth to her first child in 2011. After that though, the couple had difficulties in trying to conceive a second child. And after suffering a devastating miscarriage, they ultimately decided to use a surrogate.
Surprisingly, they didn't have to look far for one. Shayne's stepmother, Shawna Craig, offered to carry their baby for them. Shayne admitted that she was shocked that her father was on board with it, to say the least. But she's eternally grateful. With that, they welcomed their son Lyon in 2015.
Andy Cohen
At a certain point in your life, a realization just hits you on what you want and how you want to go forward. And that's precisely what happened to Andy Cohen. He told Today that he always wanted kids. He'd be at a friend's house, and he'd see them tucking their kids into bed, and he'd think "I need this." And that was something he worked toward.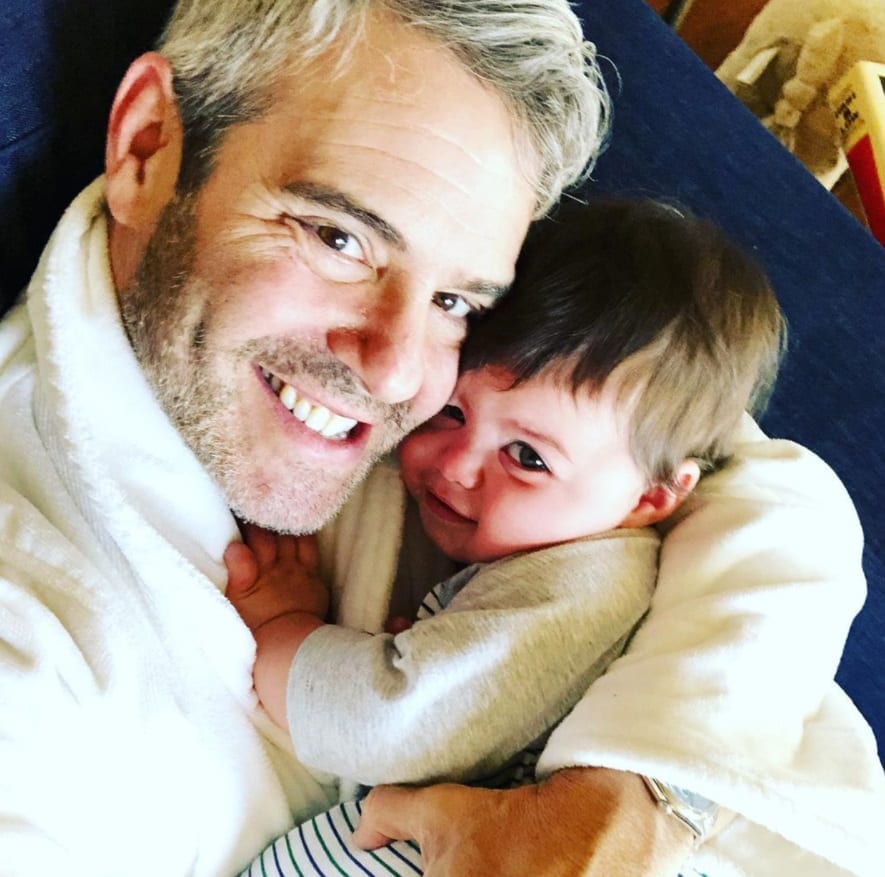 He chose to go for surrogacy instead of adoption and welcomed his baby boy Benjamin Allen in 2019. In the process of it all, his eyes were opened to the various difficulties of surrogacy. And now, he's become an advocate to make surrogacy legal in all states.
Jordana Brewster and Andrew Form
Jordana and Andrew are probably one of the cutest couples in Hollywood and their love story is a classic Hollywood romance tale. Of all movies, the pair met in the set of a horror film The Texas Chainsaw Massacre: The Beginning. Andrew was producing the film, and Jordana was acting in it. They tied the knot in 2007, but it took six years before they had their first child.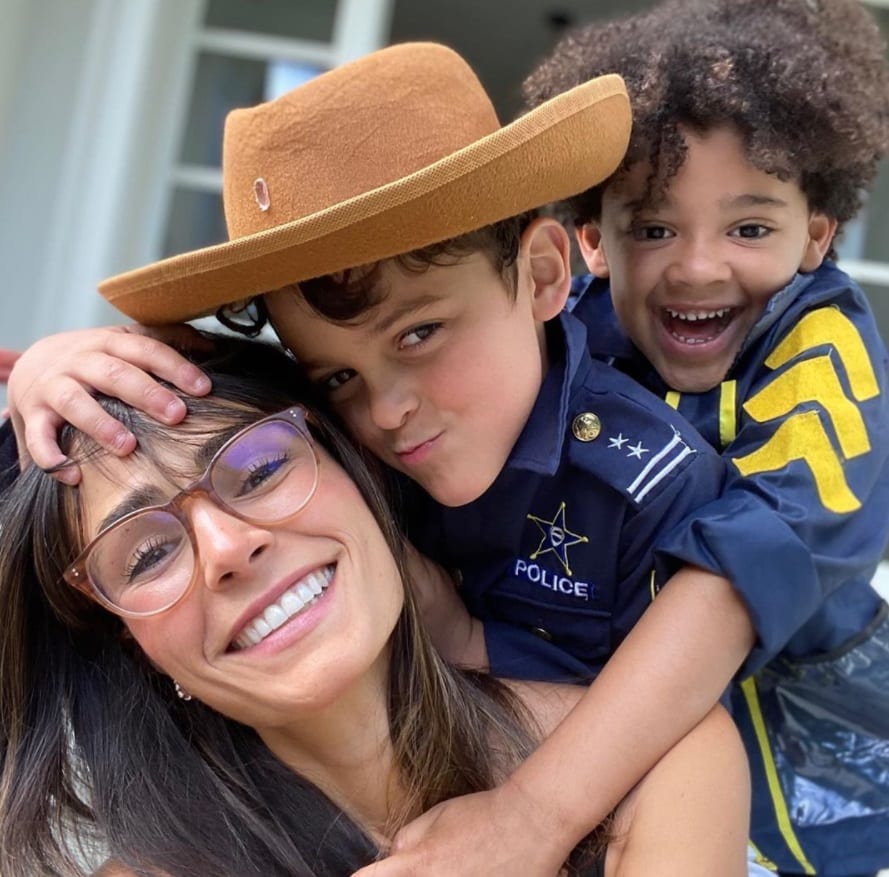 After that, though, Jordana had to use a surrogate for their second son Rowan Brewster-Form. The actress admits that she feels the loss of not having been able to carry him on her own. But she keeps her circle tight and never feels judged because of it.
Giuliana and Bill Rancic
When it comes to parenthood, Giuliana has had it harder than a lot of women. The E!News host had early-stage breast cancer and underwent a double mastectomy and reconstruction. She also struggled with infertility. However, none of those obstacles stopped her and her husband from building their family.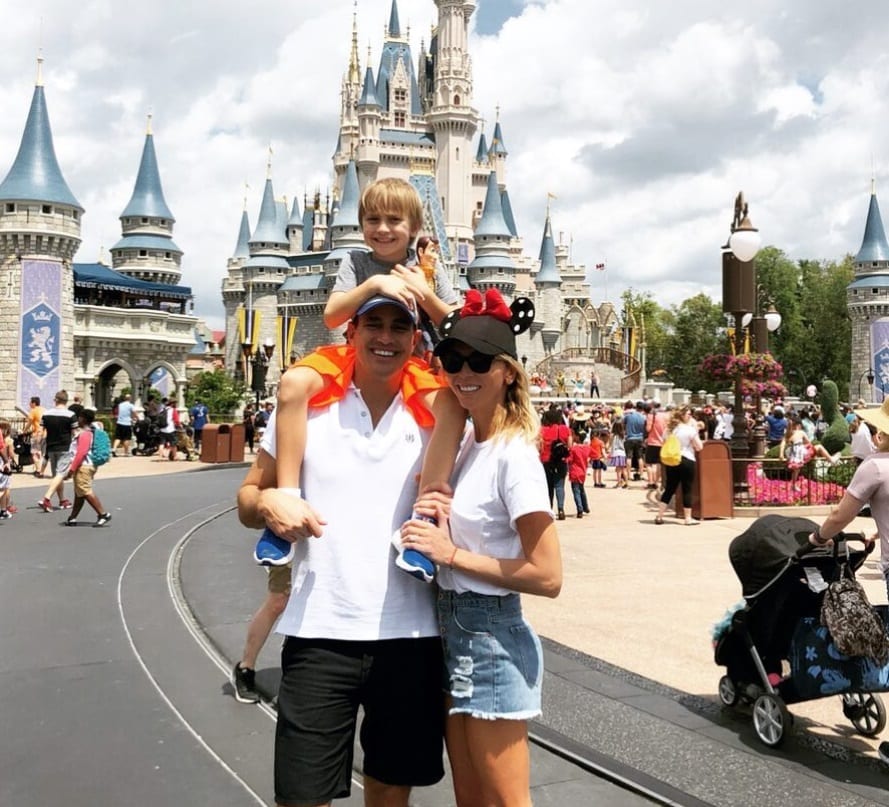 They welcomed their first child Duke through a surrogate named Delphine in 2012. Sadly, their plans to give Duke siblings were halted when Delphine suffered a miscarriage in 2014. Since then, the couple has turned to other routes of having children and have considered adoption. According to Giuliana, she loves Duke so much that she wants someone else to be there for him and to love him aside from his parents.
Sarah Jessica Parker and Matthew Broderick
Carrie Bradshaw made it absolutely clear that she didn't want to have kids with Mr. Big. But Sarah Jessica is the complete opposite. She and husband actor Matthew Broderick have been married since 1997 and had their first child naturally in 2002. After that, they struggled to expand their family.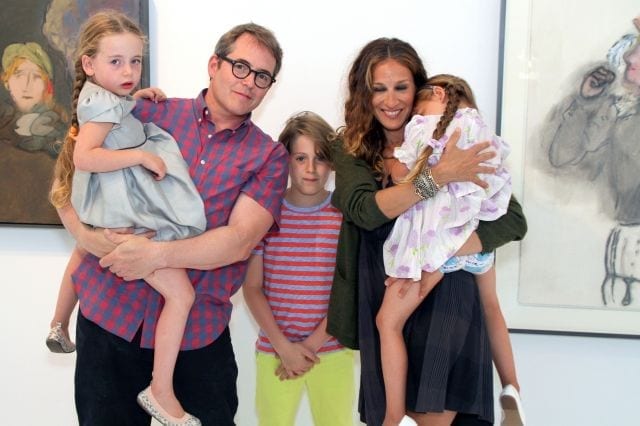 Seven years later, though, the couple was expecting twins with the help of a surrogate. Sarah revealed that the twins were a surprise. Neither of them expected it, and she admitted that she had to hold back her hopes to avoid disappointment. They were already over the moon with just one child, but two just sent them over and back countless times.
George Lucas and Melody Hobson
George Lucas is the proud figure behind monumental franchises such as Star Wars and Indiana Jones. He's also the proud husband of Melody Hobson and the proud father to his first biological child Everest Hobson Lucas who was born via surrogate in 2013.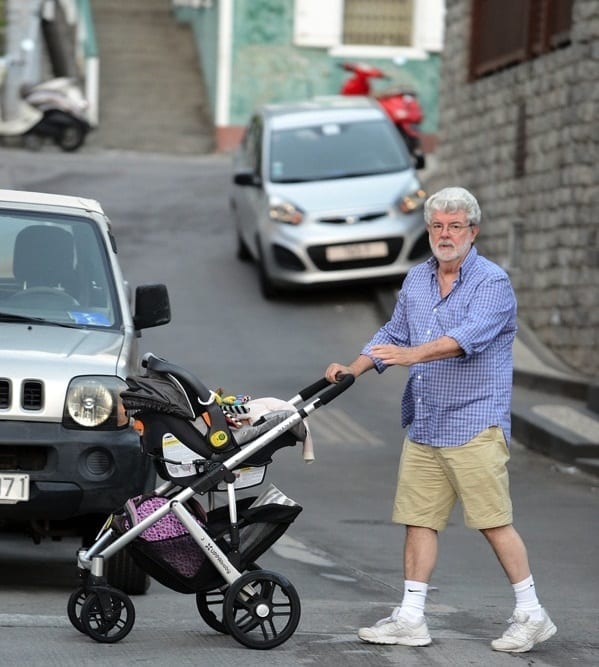 In his first marriage to Marcia Lou Griffin, the pair decided to adopt a kid. When the marriage came to an end, George adopted two more kids. When he married Melody, it seems that the air had changed for him, and George was eager to have his own biological child, and so came Everest.
Ricky Martin
Ricky Martin has always said he wanted a big family. And after a widely successful career, he has turned his focus to fatherhood. In 2008, he decided to take the plunge and become a single father to his adorable twins Matteo and Valentino, who came to his life via surrogate. Now you'd think two is already a handful, but Ricky wants more.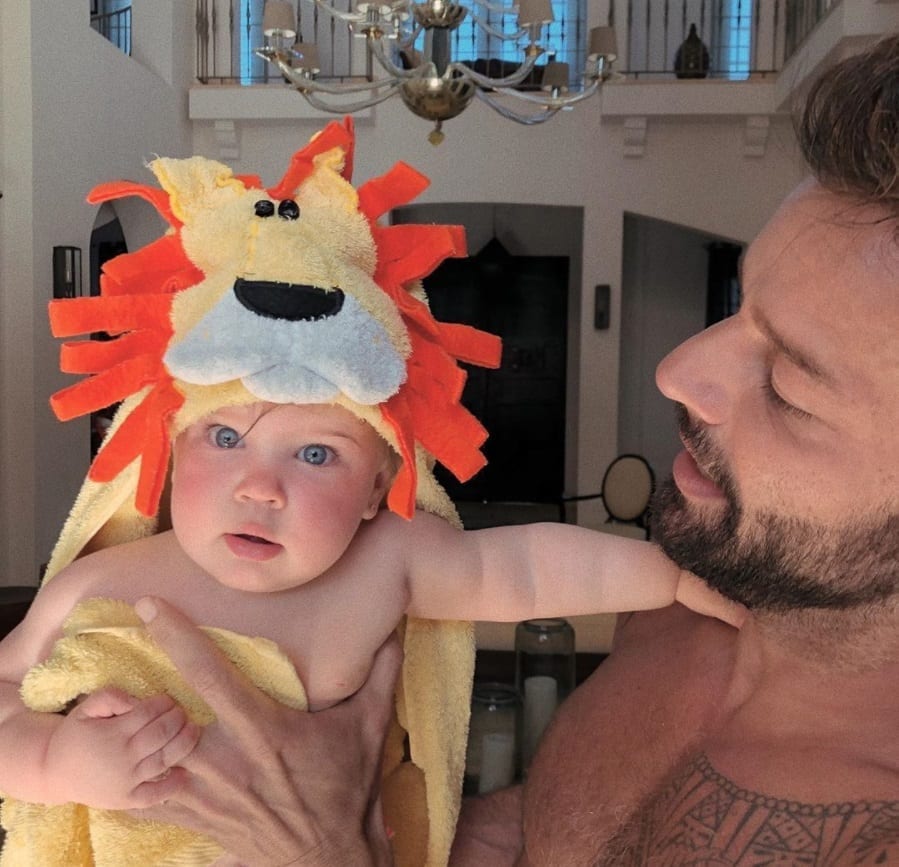 After his marriage to Jwan Yosef in 2018, the couple had their first daughter Lucia with the help of a surrogate. Ten months later, they welcomed another boy, baby Renn Martin-Yosef. And it seems that Ricky isn't done yet. He told the Enrique Santos Show that he's just getting started with fatherhood, and he's definitely going for more. He comes from a big family and loves the noise and chaos in the house.
Dennis Quaid and Kimberly Buffington
Dennis Quaid is known for many things, and one of those is his iconic marriage to Meg Ryan. They had a son together, Jack Quaid. But unfortunately, the couple separated after 11 years of marriage. Dennis then went on to marry Kimberly Buffington, a real estate agent, who he met while touring with his band, The Sharks, in Austin.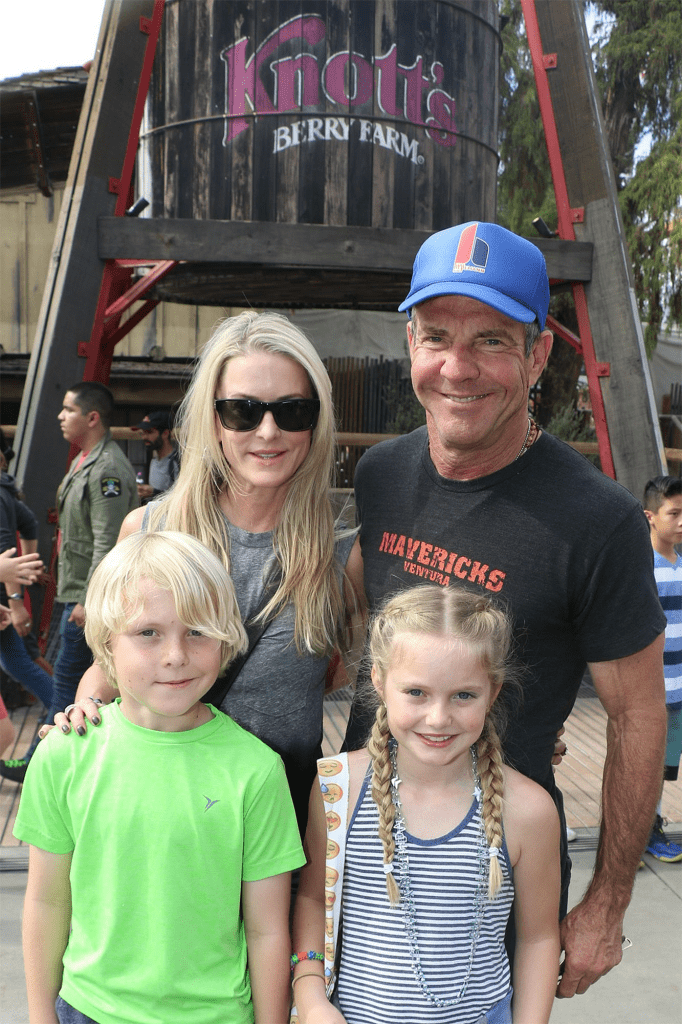 The couple went the surrogate route to have their own kids. And in 2007, they welcomed twins Zoe Grace and Thomas Boone to their family. Right after the twins were born, though, there was a complication, and they almost died. Fortunately, they made it through, and the family is as happy as they can be.
Nate Berkus and Jeremiah Brent
When you pair off two genius artistic people such as these two, you get a power couple who would absolutely claim the top spot in their field. Their talent and eye for interior design have won them big clients, but it's their personalities that won over the hearts of fans worldwide. And they became even more beloved when they announced they were expecting a baby girl in 2014.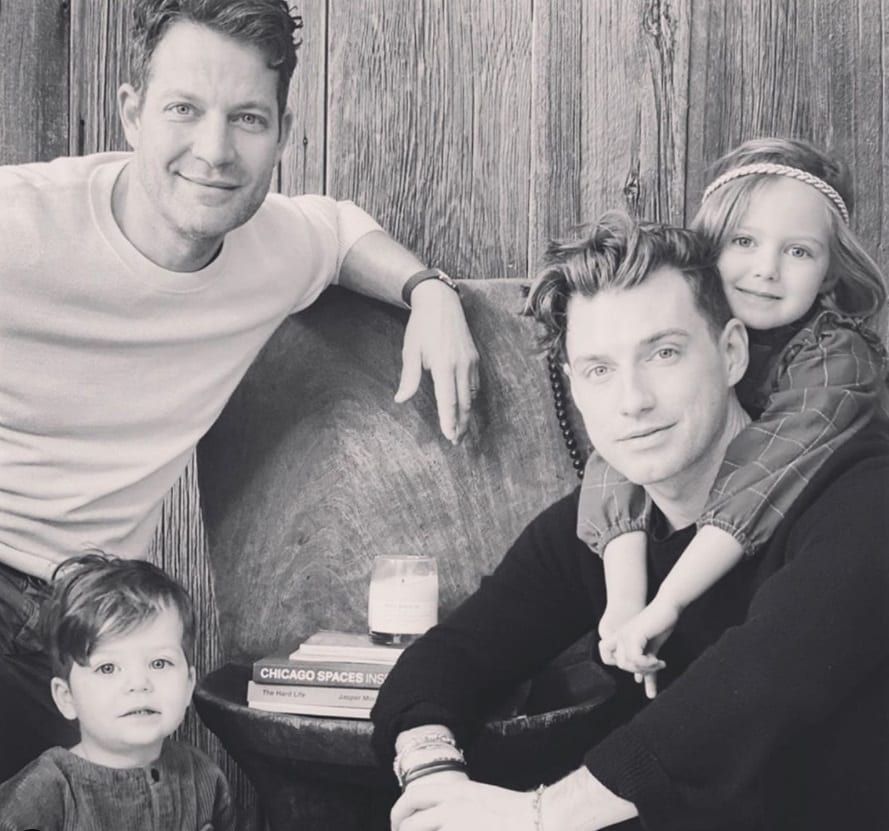 A few months later in 2015, the overjoyed couple introduced their baby girl Poppy to the world who came to them via surrogate. 10 weeks after her birth, Nate told US Weekly that they've completely fallen in love with her. As the new father observed, Poppy loved monkey sounds. All she did was poop and eat, but they were smitten. Three years later, they welcomed her baby brother Oscar to the family.
Robert De Niro
Robert De Niro has played many frightening characters in his day. But in reality, he's one of the sweetest guys in Hollywood, and he's an even sweeter father. All in all, he has six kids. Two children from ex-wife Diahnne Abbott, twin sons from ex-girlfriend Toukie Smith, and now two more kids with his wife Grace Hightower De Niro.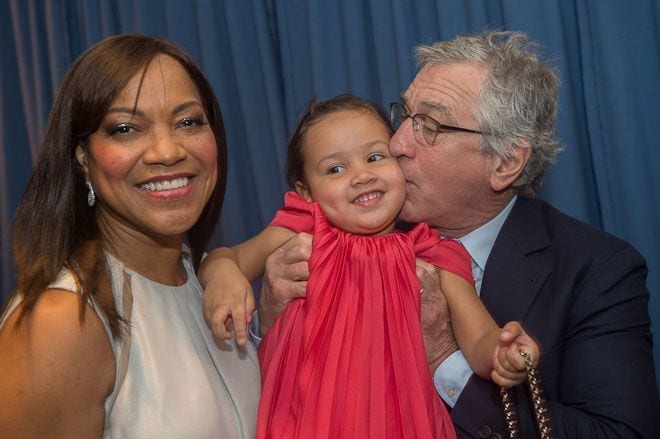 Interestingly, half of his brood was born via surrogate. While Robert was in a relationship with Toukie, they decided to enlist the help of a surrogate to have kids and were blessed with their twins Aaron Kendrick and Julia Henry. And in his marriage with Grace, they decided to have a surrogate carry their youngest child Helen Grace. Robert was already 68 years old when she was born.
GloZell Green and Kevin Simon
GloZell and Kevin have had one of the most open journeys to parenthood out there. Since the beginning, GloZell has been quite honest about their fertility issues. When they decided to get a surrogate, they continued to document their journey through YouTube and introduced the world to their surrogate, Shawna Johnson. Their openness has helped plenty of people to open up about their own fertility issues.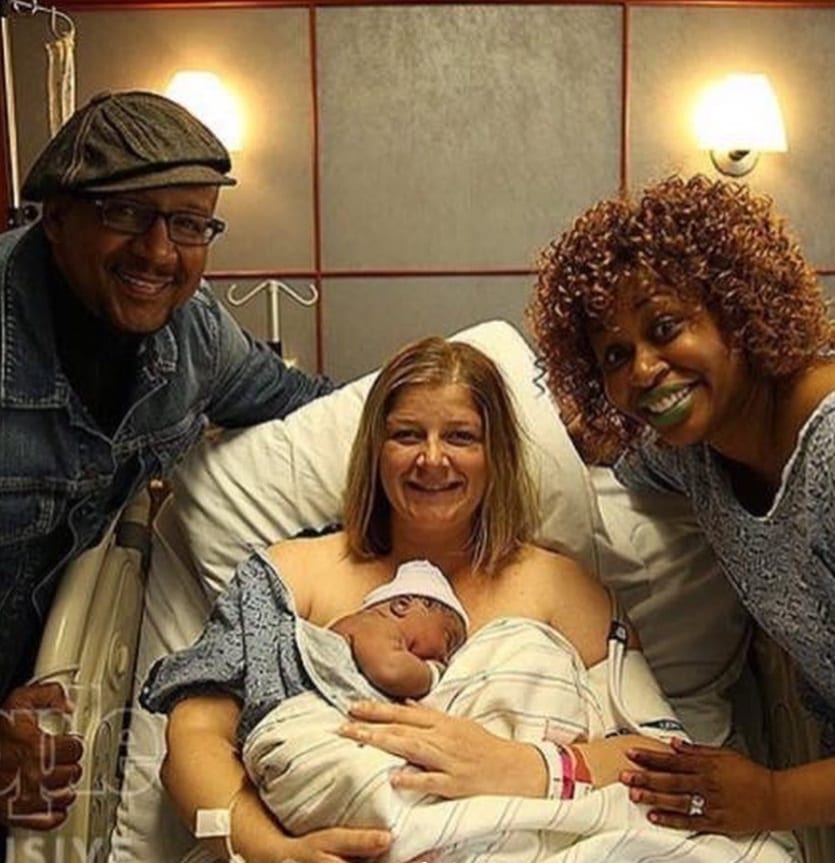 In August 2016, the couple finally met their baby girl O'Zell Gloriana De Green Simon. The next year, the couple endeavored to give O'Zell a sibling but sadly, Shawna miscarried. It was a devastating loss for the family but GloZell has continued to remain eternally grateful to Shawna and has put her focus on raising O'Zell.
Jimmy Fallon and Nancy Juvonen
Some parents take a very long time before fulfilling their dream of having a child. And though it might seem hard, Jimmy Fallon's message to those parents is to hold on because, in the end, it's all worth it. He and his wife actually struggled to get pregnant for a whopping five years before they decided to call it quits trying that way, and decided to look into all their options
.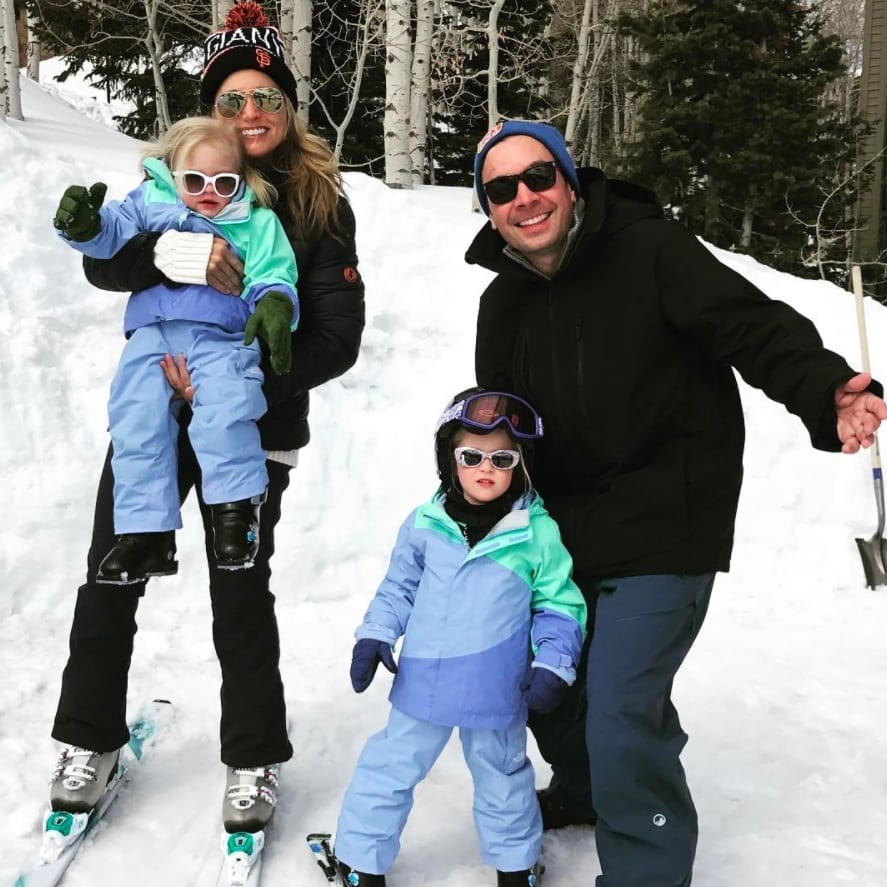 The journey was hard and depressing. And at one point, the couple just decided that they were not going to tell anybody. After all, it was more fun to keep it to themselves and then just introduce their child to the world. And it seemed like it worked. In 2013, they had their daughter Winnie, and then her younger sister Frances Cole followed in 2015 also via surrogate.
Ryan Murphy and David Miller
Glee and American Horror Story creator Ryan Murphy and his husband David Miller are two proud dads to two adorable sons: Ford and Logan Phineas. Both of them were born through a surrogate. In 2014, Ryan gushed to E!News about his life as a new dad describing it to be amazing.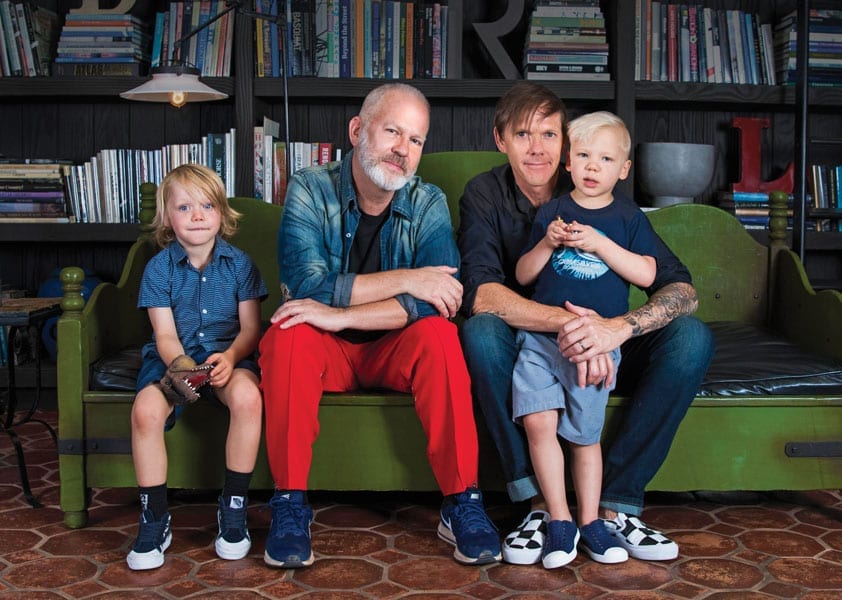 Ryan also revealed that he and David were there at the birth of their second son. They were there to pull him out, cut the cord, and cry all over him out of pure joy. Funnily enough, Ryan says that when they came home with baby Ford, Logan gave his little brother the side-eye now that he's not the only baby at home. As it seems, Logan will have more than one sibling to share the spotlight with. A few months back, Ryan announced that they're expecting their third child in August 2020.
Kristen Wiig and Avi Rothman
Kristen has always been very private about her family life. When she started dating her husband Avi Rothman, no one knew about it until a few months later when they were spotted on vacation in Hawaii together. That's why it's also no surprise that she was very coy when it came to announcing that they were having a child.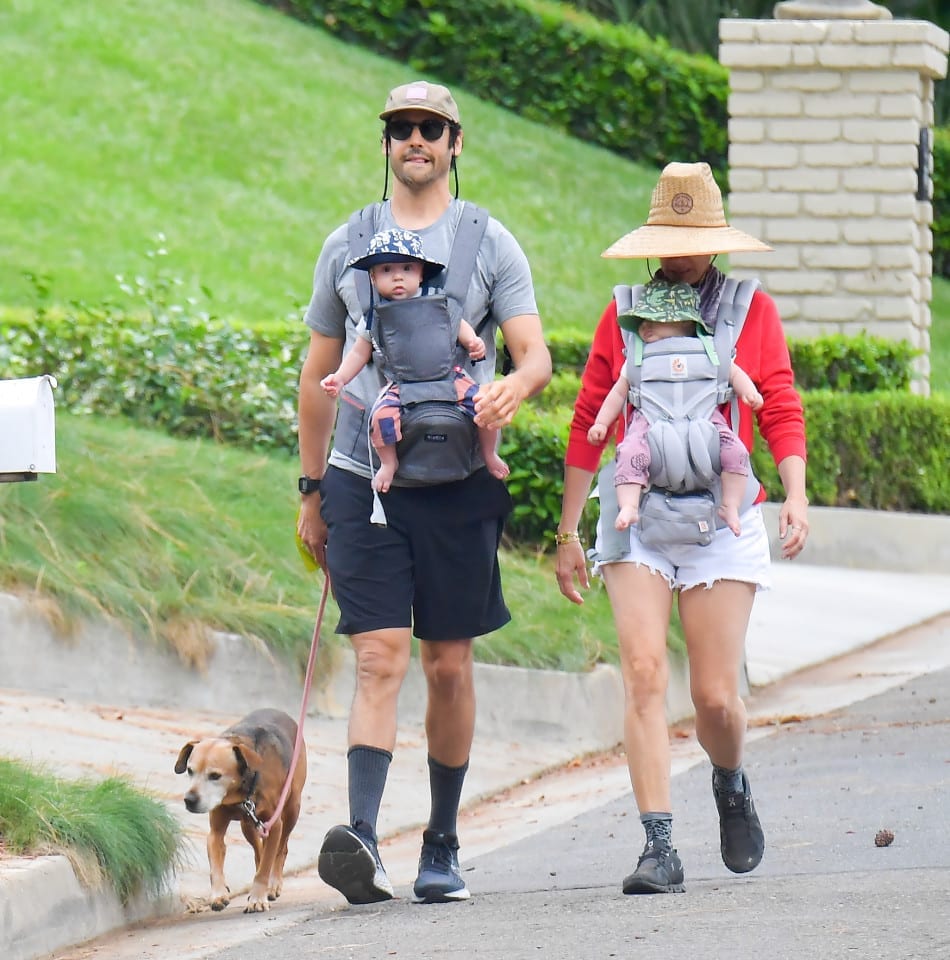 In an appearance in Saturday Night Live for the Mother's Day special, Kristen only hinted at motherhood by thanking her mom for preparing her for it. A few months later, it was revealed that the couple welcomed twins via surrogate earlier this year. Very sneaky indeed, but we couldn't be anything but happy for the new family.
Matt Bomer and Simon Halls
Matt Bomer has always been an amazing actor who could easily capture anyone's heart. But when he announced his marriage with publicist Simon Halls, the couple won the hearts of fans all over the world. And we loved them, even more when they announced they were having children via surrogate. How could anyone not with that adorable family of theirs?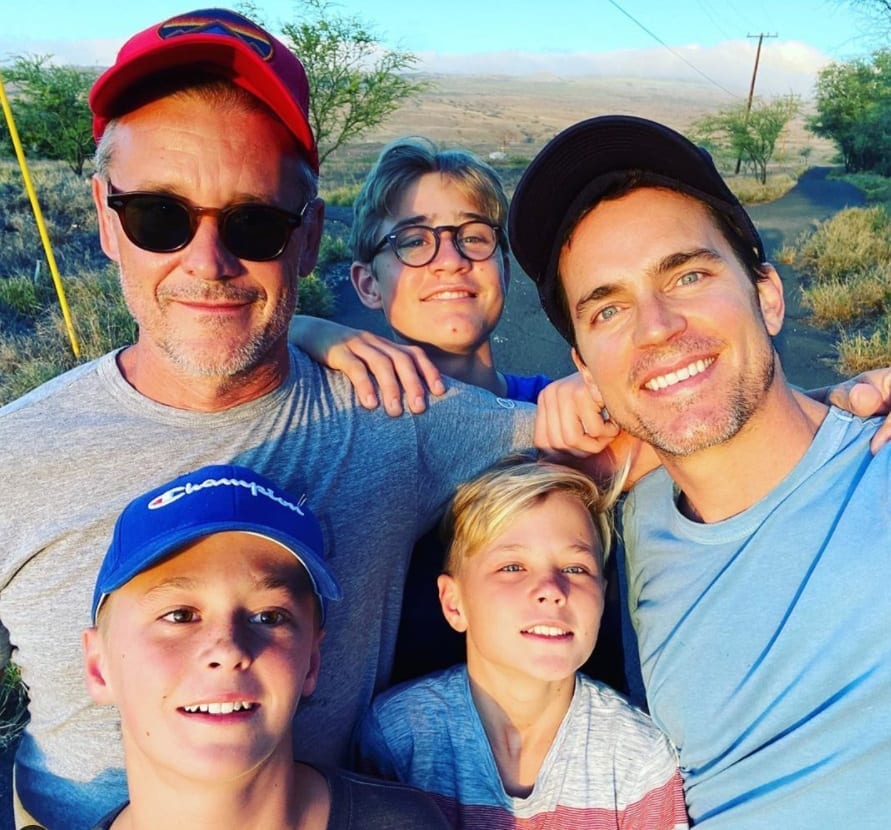 Their first son, Kit, was born in 2005. Three years later, the family welcomed his twin brothers Walker and Henry. In 2014, Bomer told People that being a father is a gift but also the most daunting challenge. All he hopes for is to help shape the souls of his children, to guide them, and provide structure for their lives while allowing them to thrive and without altering how they came into the world. What a sweet wish.
Cristiano Ronaldo
Although Ronaldo loves sharing snaps of his adorable kids on Instagram, the soccer star is very private when it comes to revealing details about his family. He's so secret in fact, that the birth of his children always seems to shock the world.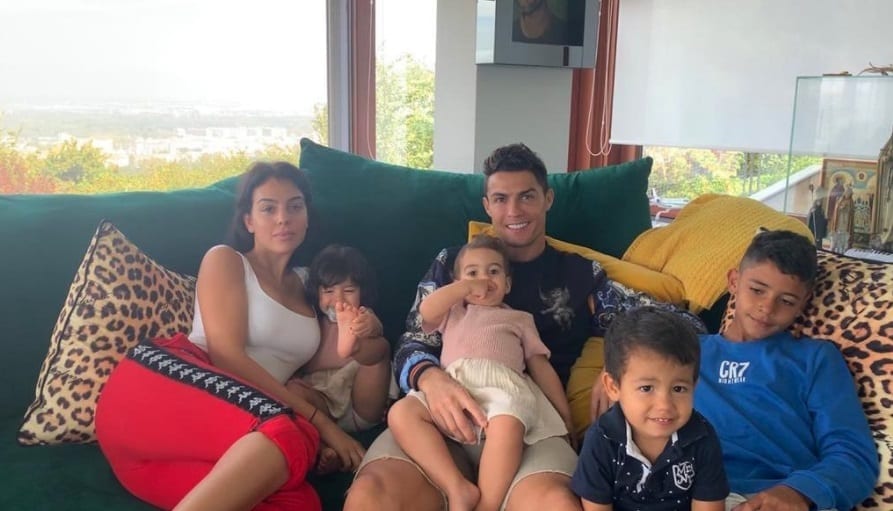 His first surprise was in 2010 when he suddenly announced, out of the blue, that he had become a father to Cristiano Jr. The world grew even more curious when he wouldn't reveal who the mother of the child was. In 2017, he sent the world into a frenzy yet again with the birth of his twins via a surrogate. At that time, he was dating model Georgina Rodriguez. A month later, he announced that Georgina was pregnant. Despite the unusual family situation, it seems that everyone in the family is happy and has so much love for each other.
Nicole Kidman and Keith Urban
Nicole Kidman really loves children. She loves raising them, she loves being around them, and she loves watching them grow. In her marriage to Tom Cruise, she adopted two kids Isabella and Conor. When their marriage ended, she found love with country singer Keith Urban, and they didn't waste time starting their own family.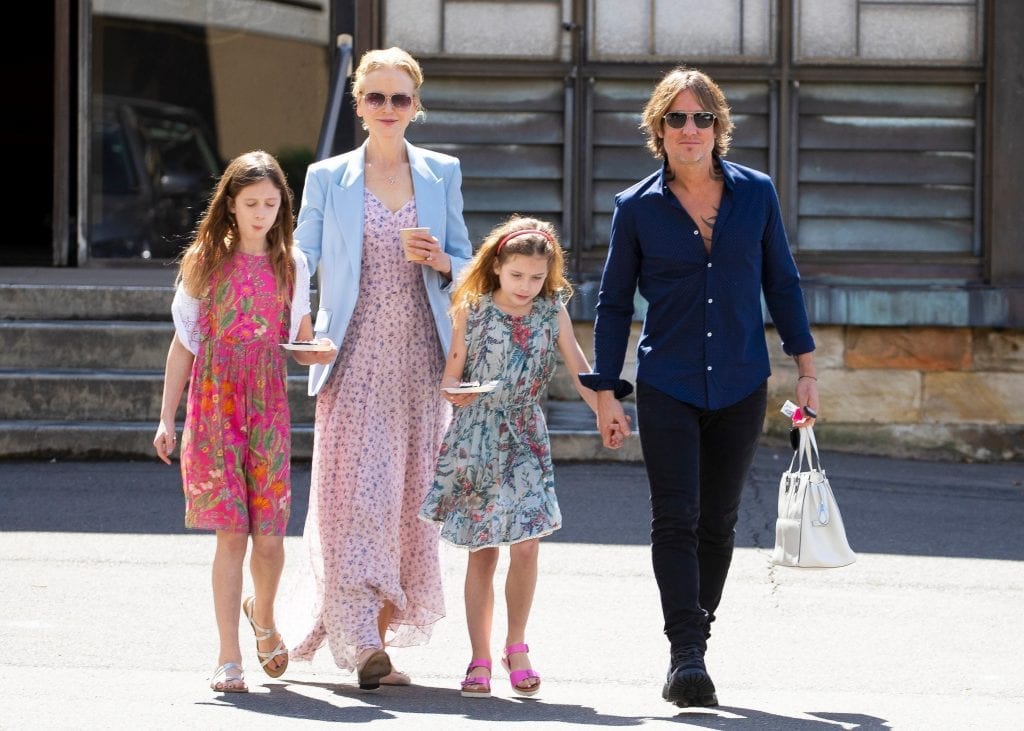 In 2008, Kidman gave birth to Sunday Rose. After that, though, the couple enlisted the help of a surrogate who gave birth to Faith Margaret in 2010. It's widely believed that Kidman would use a surrogate again for their next kids since it seems that they're not yet done expanding their family. After all, Kidman did say that she would have wanted two or three more children.
Kelsey and Camille Grammer
Kelsey Grammer has a huge family of seven children. Out of that seven, two came into their family via a surrogate. These are his son Jude and daughter Mason who he had with his ex-wife Real Housewives of Beverly Hill star Camille Grammer.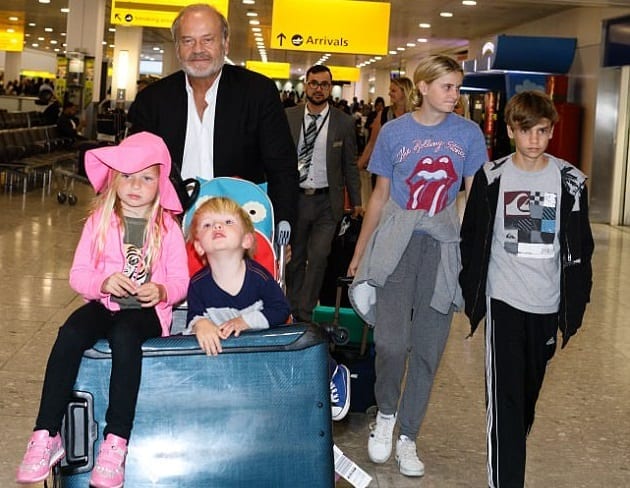 The pair turned to surrogacy since it would have caused serious health problems for Camille if she had tried to carry the children. Mason was born in 2001, and Jude followed in 2004. Kelsey and Camille tried their very best to be present at all doctor's appointments and since then has remained close with their surrogate and her family.
Zach Gilford and Kiele Sanchez
Zach and Kiele tied the knot in 2012. But like many parents out there, they struggled to conceive. Kiele finally got pregnant in 2015, but sadly, she lost the baby to a miscarriage. It was even more painful for her since her character in Kingdom was pregnant, and she was reminded of the fact every time she came to work.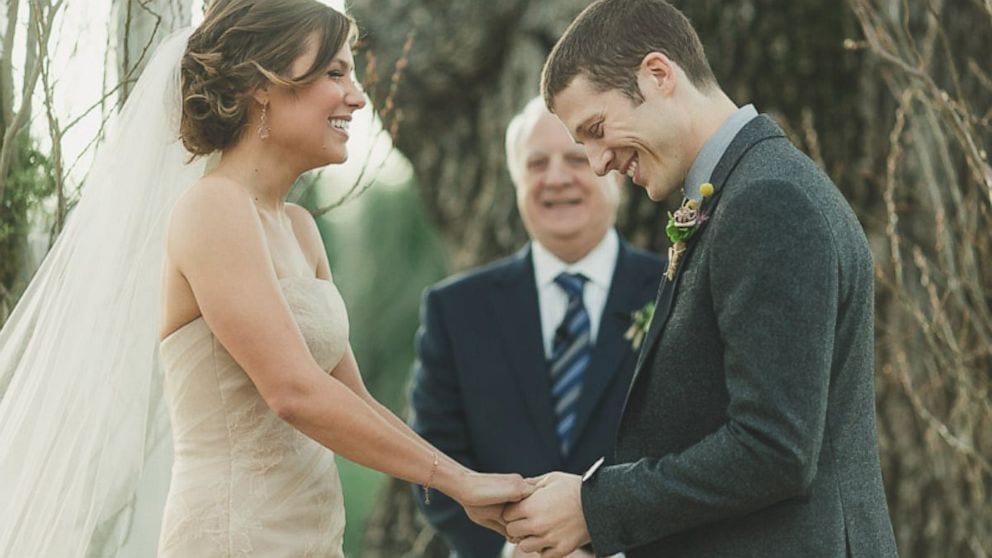 Still, the couple didn't let that stop them. They turned to the help of a surrogate and, in 2017, welcomed a healthy baby girl to their family. Even before the little princess was born, the couple had already decided on the name Zeppelin Adele and were set on naming the baby that whether it came out as a boy or girl. Now, it's just a perfect fit.
Elton John and David Furnish
Fans have been following Elton John's marriage to David Furnish for many many years. But it was only after two decades together that the couple decided to add a few more members to their family. After adopting didn't work out for them, they decided to use a surrogate.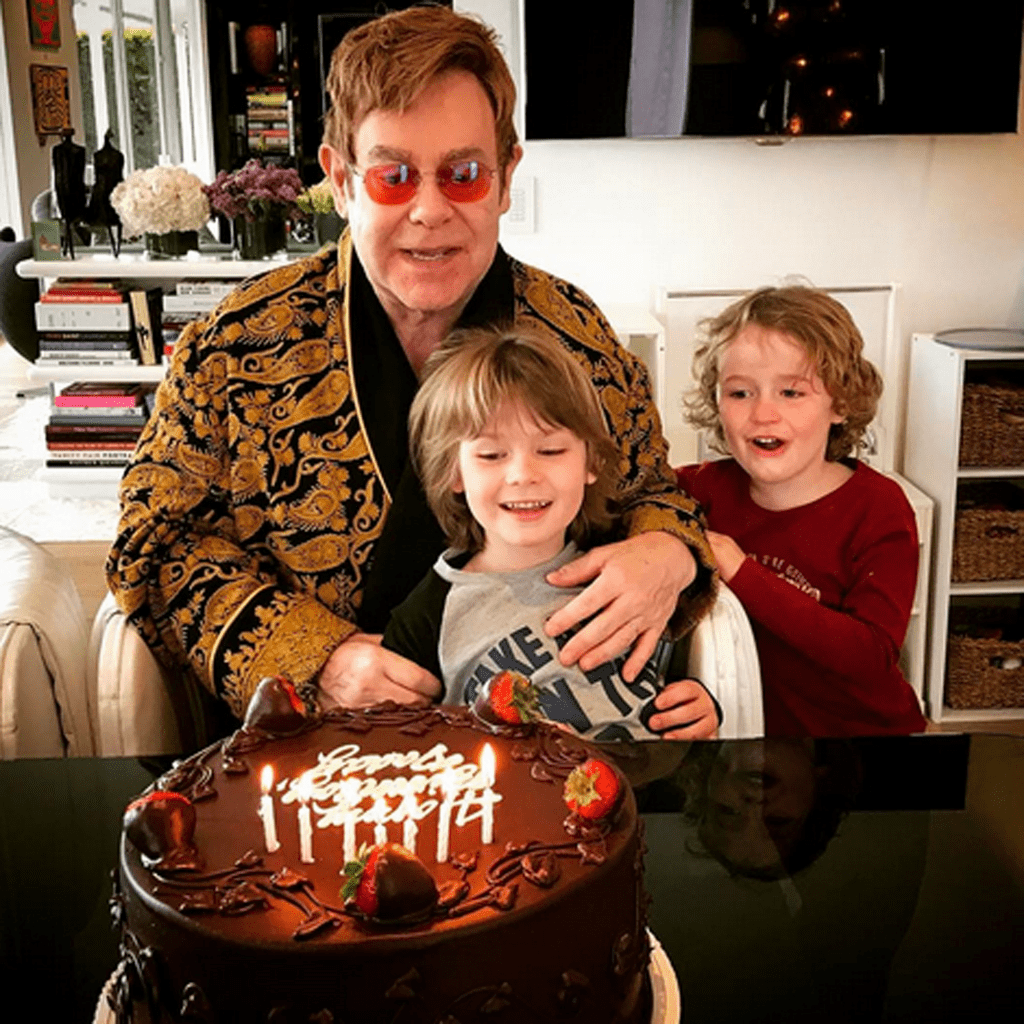 In 2010, they got the best Christmas present in the form of a little baby boy named Zachary Jackson Levon. Three years later, they went through the same process with the same surrogate and welcomed cute Elijah Joseph Daniel to their family. The couple was present at both their son's births. And they couldn't say enough nice things about their surrogate and simply feels indebted to her for life.
Tom Ford and Richard Buckley
Much like Elton John and David Furnish, designer Tom Ford and his longtime partner Richard Buckley waited quite a while to have kids, 26 years in fact. They met way back when Ford was still at Gucci. And according to them, the decision to have a kid was fast-tracked when Ford joked that they'd better hurry up because he'd like to be able to pick them up.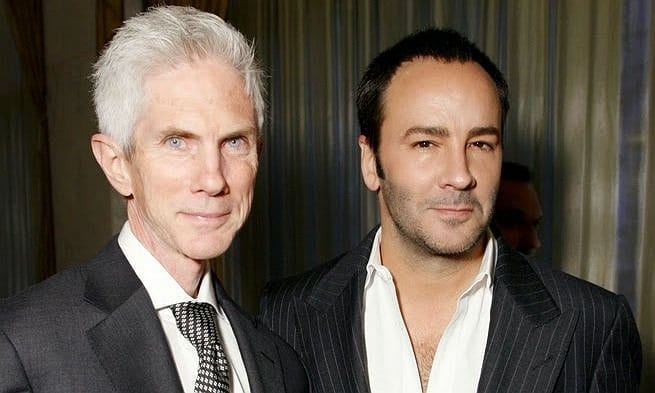 In 2013, they said hello to their son Alexander John Buckley Ford. Fold told USA Today that his son has made him a lot happier and has also taught him a little something about spontaneity. The self-confessed OCD obsessive also admitted that his son had softened him, and now, their once spotless home is anything but neat, and looking a bit of a pigsty, although we find that hard to believe.
Kara DioGuardi
Songwriter and former American Idol judge Kara DioGuardi and her husband Mike McCuddy's struggles with pregnancy is insane. For five years, the couple battled with infertility. As if that's not enough, Kara discovered she was a carrier of a tumor suppressor gene, the BRCA2 gene. As a preventive measure for the high risk of cancer in her future, Kara underwent surgery to remove her uterus, ovaries, and fallopian tubes.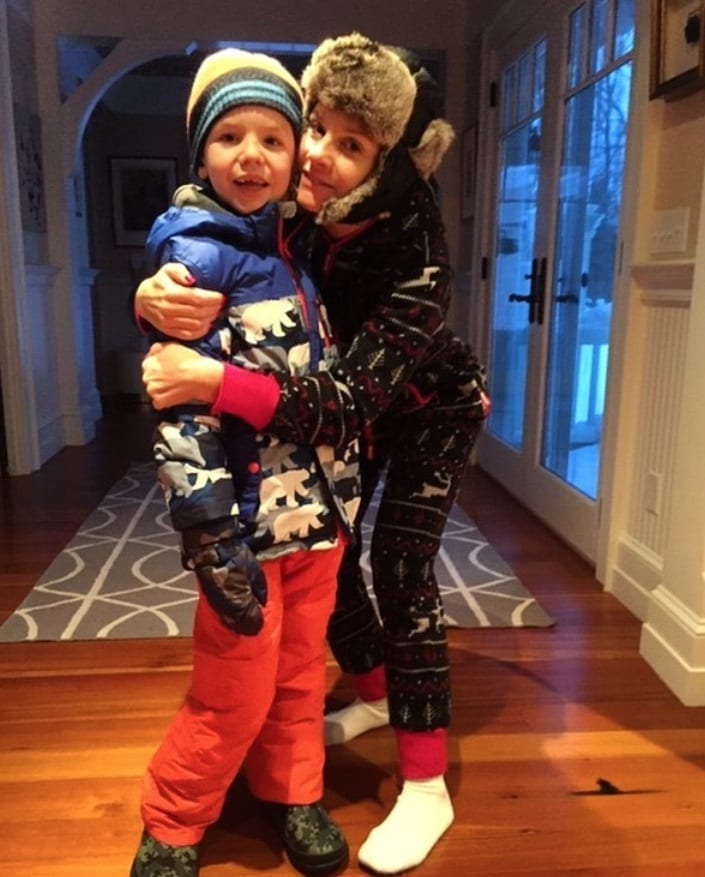 After the surgery, they opted for adoption. They had the papers, the book, and everything ready to go. But as chance would have it, Kara knew a friend who she had asked about surrogacy. After talking it through, they decided to go that route instead, and soon enough, their son Greyson James Carroll McCuddy was born.
Shonda Rhimes
Amazing writer Shonda Rhimes is not only one of the best power writers of her generation, she's also quite the inspiring woman and a happy single mother of three daughters. She has always been a huge supporter of adoption and got her first two kids Harper and Emerson Pearl, that way.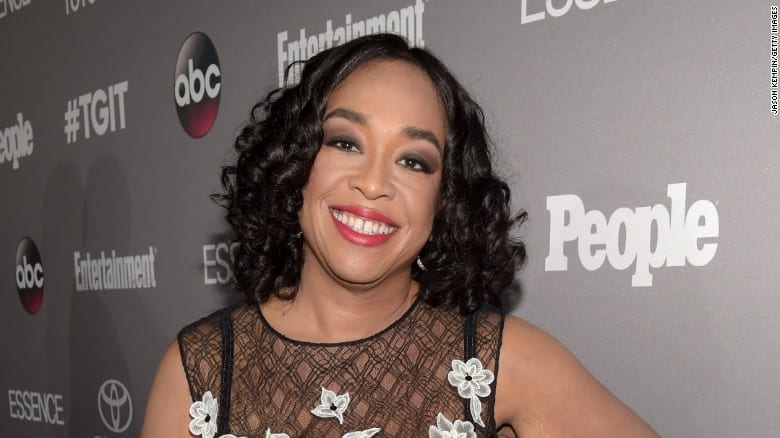 People assumed that she was going to chose adoption again for the third child. But she surprised everyone when she revealed that her third daughter Beckett was born via a surrogate. Shonda wrote on a post on WHOSAY that the experience was just as incredible. It's different, but it's just as wonderful and special as adoption.
Marissa Jaret Winokur
Hairspray and Dancing With The Stars star Marrisa is a cervical cancer survivor. She won the fight, but in the process, she lost her uterus and part of her cervix. Surrogacy was her last chance to have a child of her own with writer husband Judah Miller, so they took the plunge.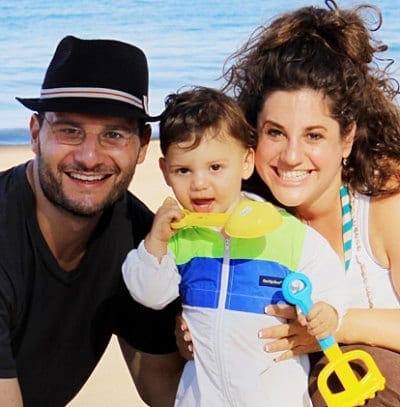 They welcomed their son Zev Isaac in 2008. Marissa even made their surrogate their child's godmother. And much like any new mother, Marissa's world revolved around her new son. In an interview with People, she revealed that although she wasn't able to experience the pregnancy herself, her son is still proof of her life's good fortune.
Cheryl Tiegs
Cheryl is one of the most iconic supermodels ever to walk the earth. She is often referred to as the first American supermodel, and people still know her for her 1978 pink bikini poster, which has gone down in 70s pop culture. She was featured on the cover of Time, Vogue, Harper's Bazaar, People, and Sports Illustrated Swimsuit Issue multiple times.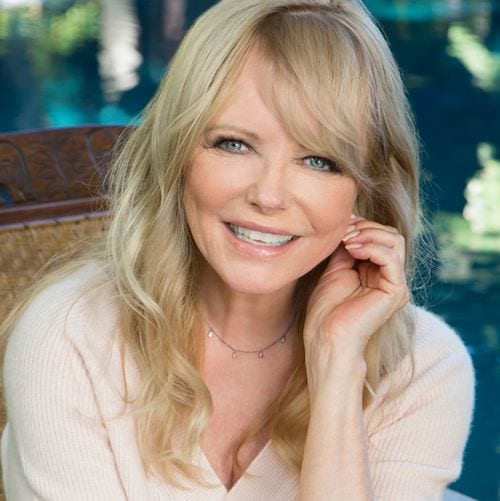 She was married four times and had three children from those marriages. Two of these, she carried herself. But in her marriage with Rod Stryker, they decided to use a surrogate. Much like in plenty of other surrogate cases, the couple was blessed with twins Theo and Jaden.
Taylor Dayne
Taylor Dayne's rise to fame was a fast one. Right after she released her debut single Tell It To My Heart, she experienced quick success. She has sold over 75 million record copies worldwide. And she has earned three Grammy nominations, an American music award, and plenty of New York music awards.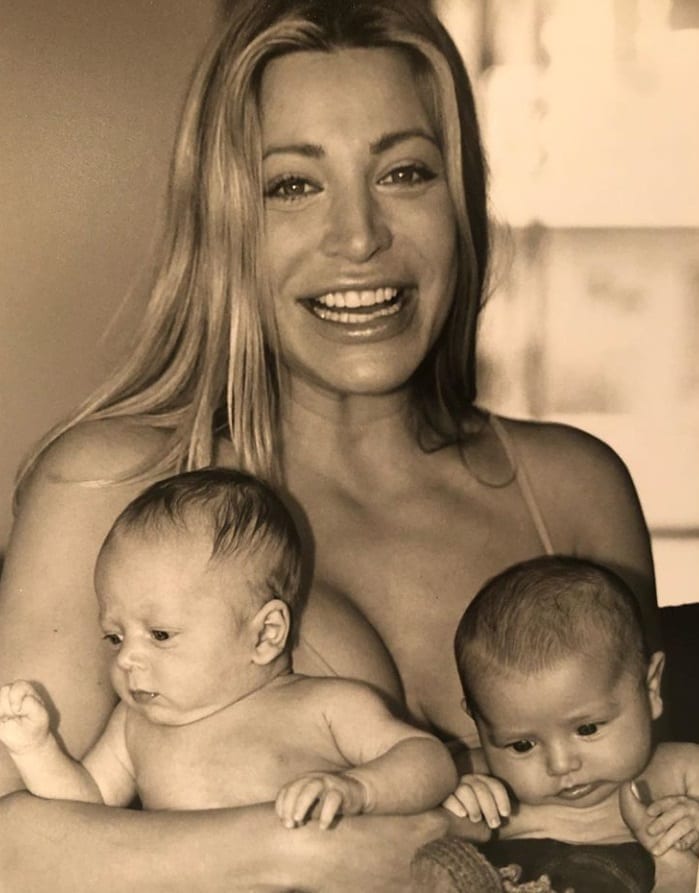 After multiple relationships that didn't seem to stick, Taylor decided to stop waiting around for a husband to become a mom. In 2002, she decided to get the help of a surrogate and afterward welcomed her twins into the world. And although she's still quite busy touring and performing, she remains to be a doting mother to her kids.
Michelle Stafford
We all know her from The Young and the Restless and General Hospital. Much like her character on the latter show, she also wanted her own child. Unfortunately, it didn't come very easily for her. She first opted to go for adoption, but it didn't go as smoothly as she expected, so she turned to surrogacy.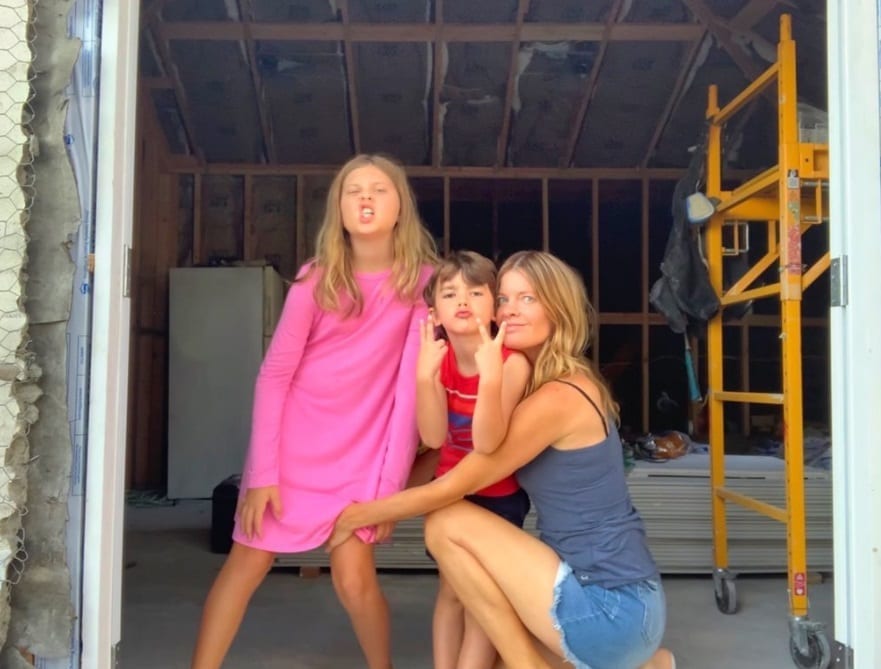 Michelle admitted that it wasn't easy. She was exhausted, spent, and she said at that point, her personality sucked. But it all paid off in the end with her beautiful daughter Natalia Scout Lee Stafford. Six years after Natalia, Michelle decided to go through the process again, which gave her a baby boy Jameson Jones Lee Stafford. Michelle admits that being a single parent can be challenging, but for her, it's all worth it.
Cindy Margolis and Guy Starkman
Margolis is a hugely successful supermodel. She has been named as one of the top 50 most beautiful people by TIME and People Magazine. And aside from modeling, she's also a talk show host, actress, and author. Despite her professional success, though, she has had trouble succeeding in building her own family.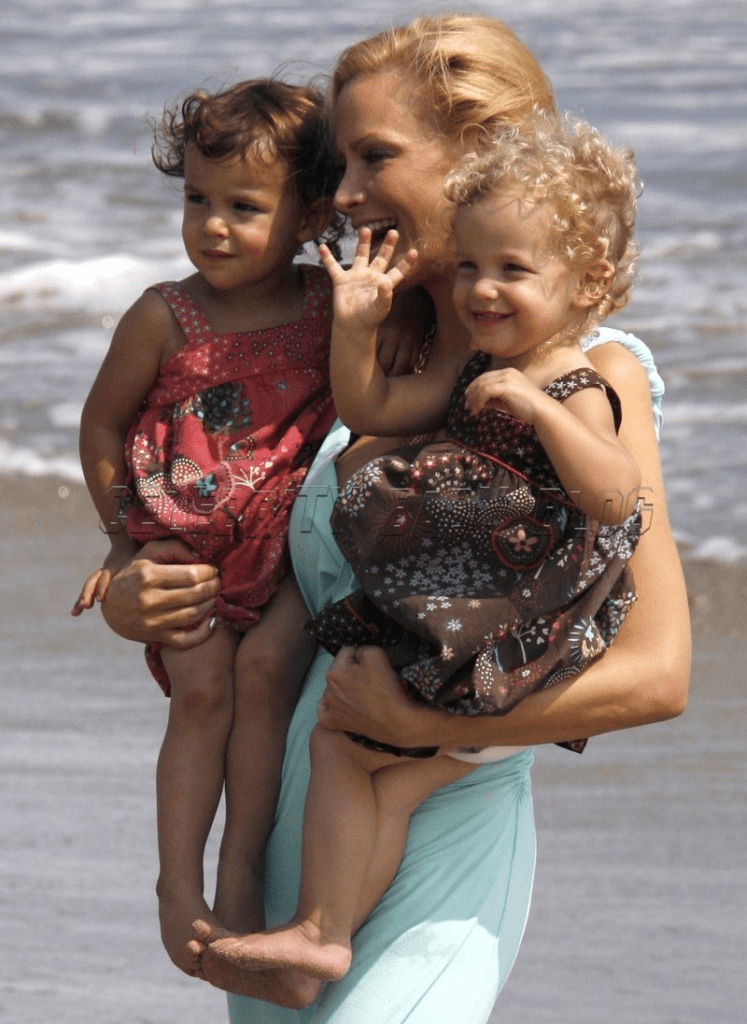 She and her husband struggled to get pregnant. They turned to IVF and conceived a son; however, the pregnancy was still full of complications. After that, she was advised to forgo natural birth, so they turned to surrogacy. She developed a close friendship with her surrogate. And soon enough, her twin girls Sierra and Sabrina, were born in 2005.
Joan Lunden and Jeff Konigsberg
You might've seen Joan once or twice on your television before and that's because she's one of the most famous journalists in the world. She has been with Good Morning America for 17 years, and when she left, she developed her own series Behind Closed Doors with Joan Lunden.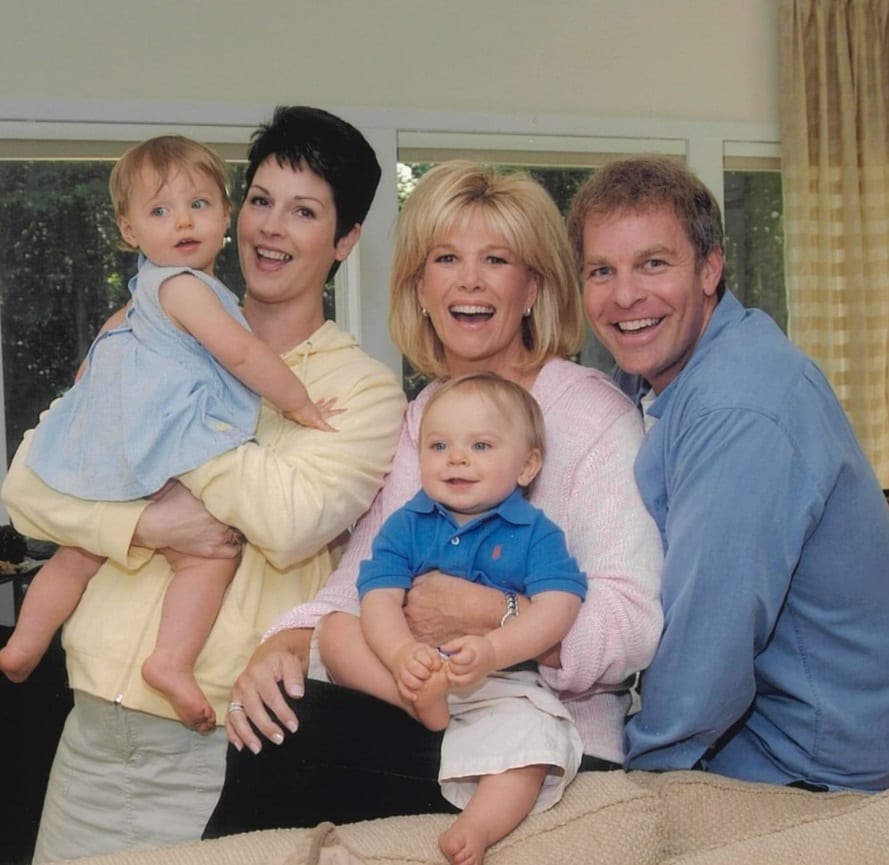 Throughout her career, she was an avid supporter of surrogacy. In fact, four out of seven of her children were from surrogates. After marrying Jeff, at the age of 54, Joan had her twins Kate and Max via surrogacy again.
Adrienne Maloof and Paul Nassif
Adrienne Maloof is well known for her time on The Real Housewives of Beverly Hills. Aside from that though, she's also a shoe designer, and the co-owner of the various holdings of Maloof Companies. She's also widely recognized as the ex-wife of famous plastic surgeon Paul Nassif.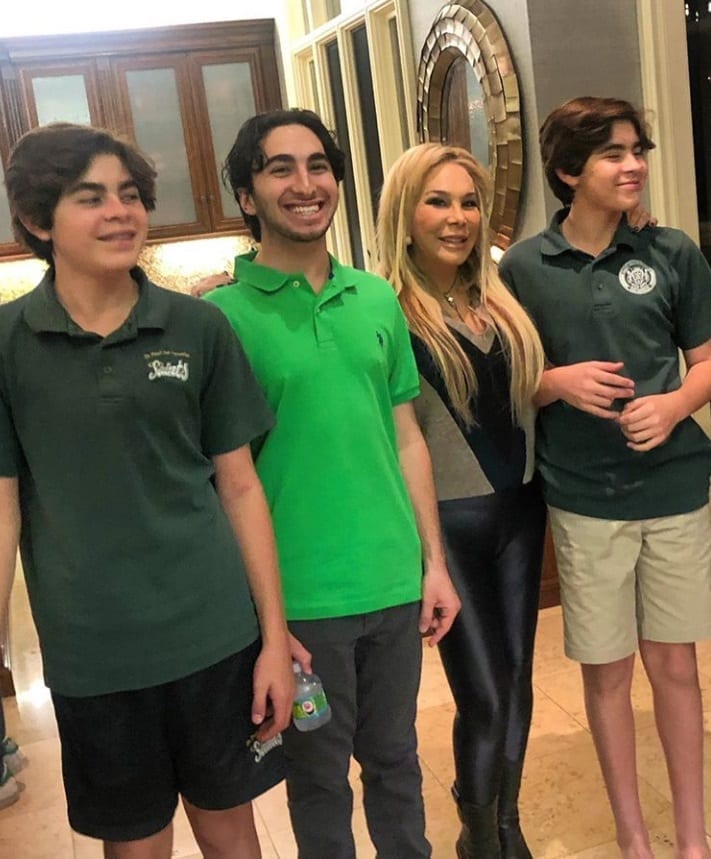 The couple had three kids before they divorced in 2012. They conceived their first child naturally, but because of complications during that first pregnancy, they used a surrogate for their next kids. Adrienne had wanted to keep the surrogacy a secret at first, especially from her kids. But unfortunately, Brandi Glanville, her co-star on the show, revealed it to the world without her permission. And it caused quite the drama.
Dylan Lauren and Paul Arrouet
If Dylan's name sounds familiar, it's because she's the daughter of none other than the famous designer Ralph Lauren. Aside from being the daughter of this American Icon, though, she's also the owner of a giant candy shop in New York, Dylan's Candy Bar, which is renowned as being the largest in the world.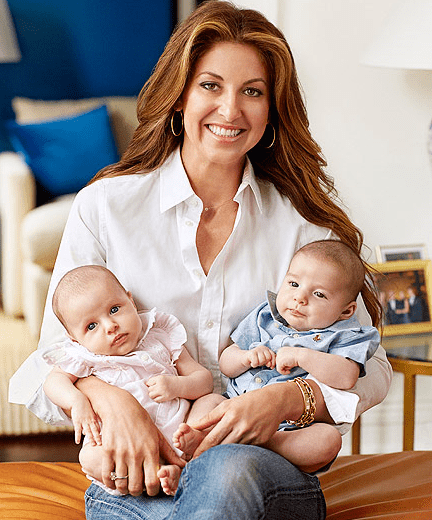 When she and her husband decided to have kids, they decided to go the surrogate route because of her hectic schedule. She was busy hopping from country to country, expanding their candy shop business, so the surrogacy came as a great option. They welcomed their twins Cooper Blue and Kingsley Rainbow in 2013. And Dylan has already started to call them affectionately by her favorite treats like Twinkies and M&Ms.
Deidre Hall and Steve Sohmer
Deidre Hall will always be the one and only Dr. Marlena Evans on Days of Our Lives for us. It's hard to see her as anybody else. Although we might think that all the medical situations and emergencies end with her role in the show, Deidre also experienced some medical issues in her personal life, especially when it comes to pregnancy.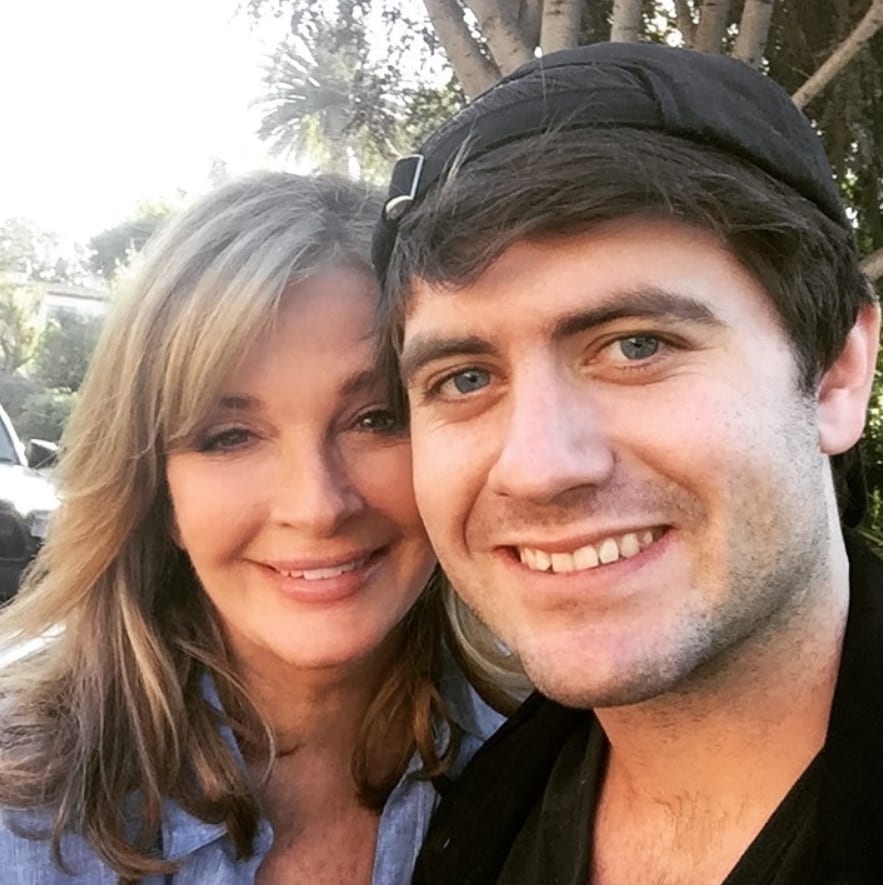 She struggled for 20 years to get pregnant. She endured plenty of operations, and at one time, she even slipped into a coma. After one last IVF try, she and her current husband at the time divorced. When she married Sohmer, they decided to go through surrogacy using the surrogate's egg. They did this twice and welcomed two sons into the world.