A Look Back At All The Ex-Men In JLo's Life
By Nikita D February 22, 2023
---
Updated August 2022
JLo announced her engagement to Ben Affleck in April 2022 with a glittering green gem that takes up a third of her finger. She finally found her king(again), with whom she wants to share her love and empire. If you have been following her love life, its was Jennifer's sixth ring (second from Ben!) and her fourth marriage. But just as soon as it began, it ended just after three weeks. This woman is a hot mess!
Before finding love with Ben and losing it in the blink of an eye, Jennifer Lopez kissed a few frogs, and her past relationships have been well documented too. Right from her first high school romance with David to her eyebrow-raising love interest in Ojani, her love life has been exciting. Though all of her fans were elated with the fairytale re-romance between Jennifer Lopez and Ben Affleck, he is back on the x-list, and we are SO not shocked. Let us run through some of her biggest romances and breakups.
David Cruz, 1984-1994
Back in the eighties, during her pre-fame era, her main man was David Cruz. Their romance began in high school at the age of 15 and well into her early 20's. Both of them grew up in the same neighborhood, The Bronx.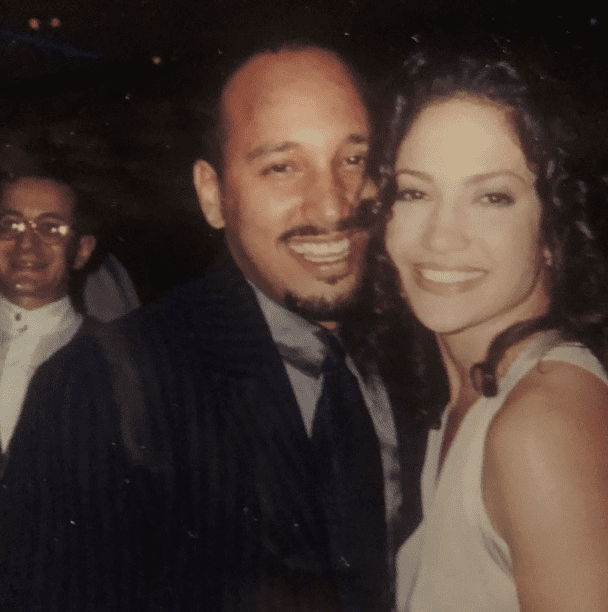 The couple had a long and loving relationship that fizzled out later. When her star rose to fame, their relationship couldn't survive the stardom, and they broke it off when she was 25. Sadly, he recently passed away at the age of 51 of heart disease.
Sad and early demise
After the breakup, David Cruz went back to his regular life away from fame. He continued to live in the Bronx where Jennifer used to live earlier too. The sudden demise of JLo's first love sent shockwaves in the industry.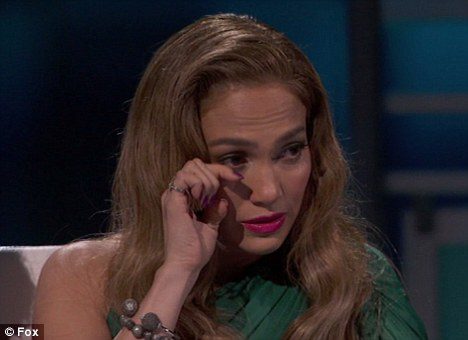 David is said to have passed away from sudden heart disease at Mount Sinai West Hospital in Manhattan. Looking back, Jennifer always had nice things to say about David Cruz. She said, "'He's a friend, and he probably knows me better than anyone else."
Chris Paciello, 1994
After her break up with David, JLo apparently dated Chris Paciello between 1993 and 1994. Thankfully, she wasn't serious about Chris as Chris went on to become a murderer! It is reported that he was charged by the cops with a federal crime in a murder case.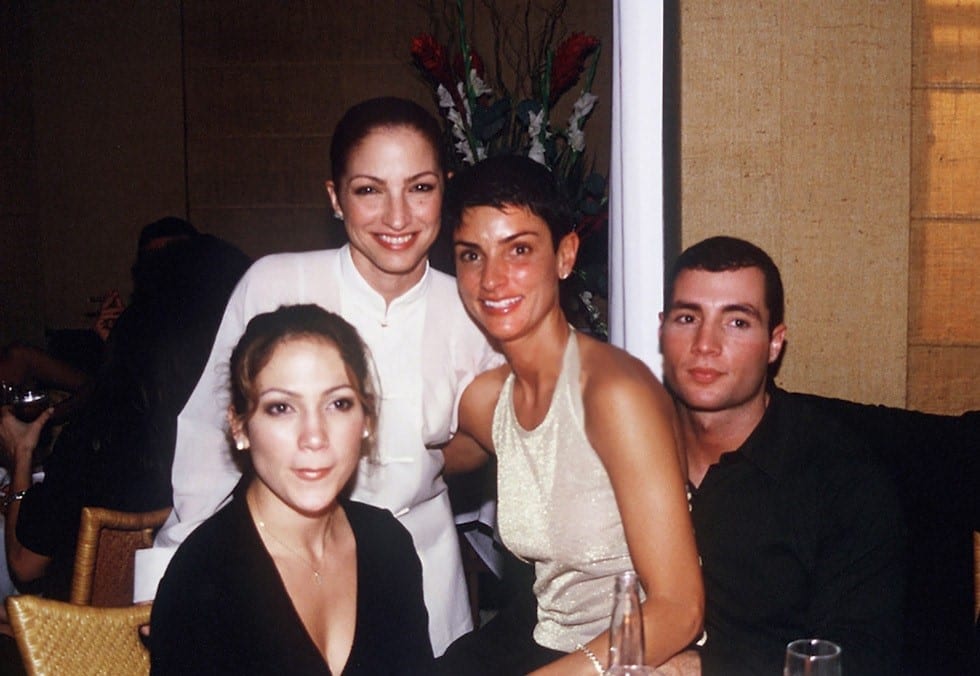 Chris Paciello has surprisingly dated many A-list celebs such as Madonna, "Modern Family" star Sofia Vergara and even Naomi Campbell. After his crime, he was convicted and was put in jail for seven years. Phew, this was a close one for our girl from the block!
Bad Boy, no more
Chris Paciello has now retired from his bad boy lifestyle and turning over a new leaf. He had opened a restaurant in Miami called Bianca in South Beach. He even bought himself a sprawling penthouse at The Meridian in Miami Beach.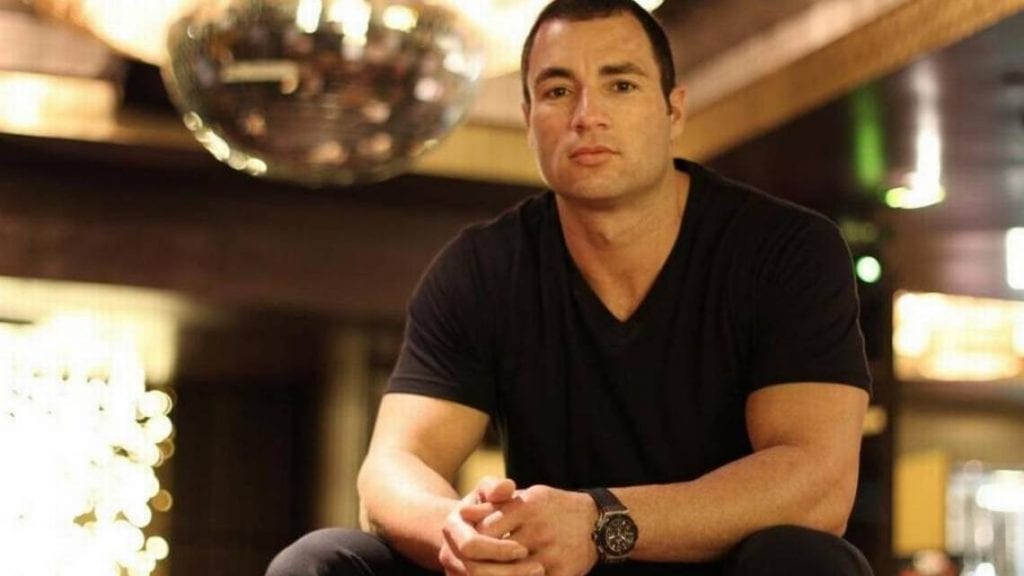 He had once told the press that he had made many mistakes in the past and is now working on making amends and making a positive impact. The penthouse that he bought is worth $800,000. It is a 1450 square foot apartment with two-bedrooms atop the iconic cruise ship-shaped building.
Wesley Snipes, 1995
Just after Jennifer and Chris had their big break up, she crossed paths with Wesley Snipes in 1995. She met him when she was filming Money Train. The romance didn't last long, and Lopez stated that Wesley would often try to flirt with her openly.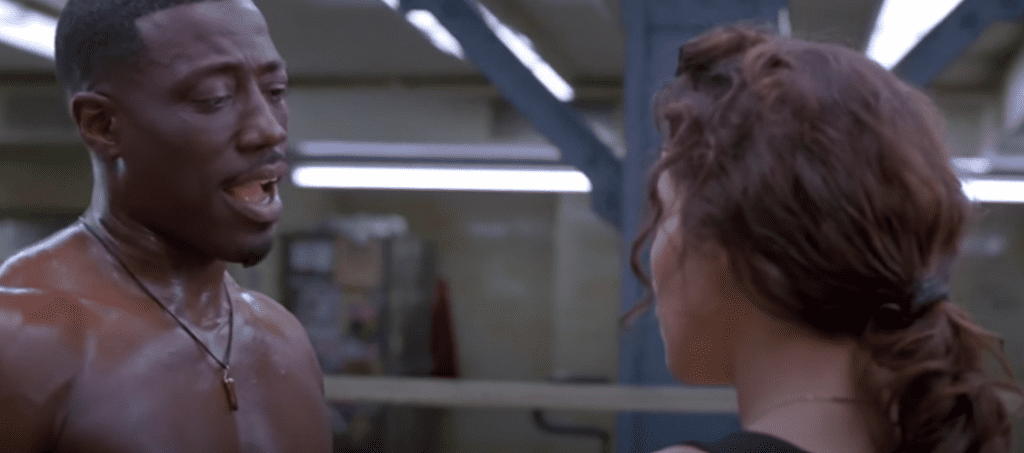 The star also filmed her first-ever sex scene with Snipes and said that he was always a professional on the set and made her feel comfortable filming intimate scenes. Their romance only lasted a short while in 1995.
A great career
After breaking up with Jennifer Lopez, Wes Snipes married a painter named Nakyung Park in 2003. They have four children together. He also did well in his career and became a great actor. His most famous movie series is "Blade," which received massive box-office success.
The movie is based on a Marvel comic character, who is a half-human-half-vampire who hunts other vampires. Wesley also had to face the law when he and two more co-defendants were charged with tax fraud and conspiracy in Tampa, Florida. He even served jail time for his involvement.
Ojani Noa, 1997-1998
JLo met Ojani when he was a waiter in a Miami restaurant and fell madly in love with him. She went on to marry him. The actress was 28 at the time when she married Ojani, and it seemed like she had found her prince charming.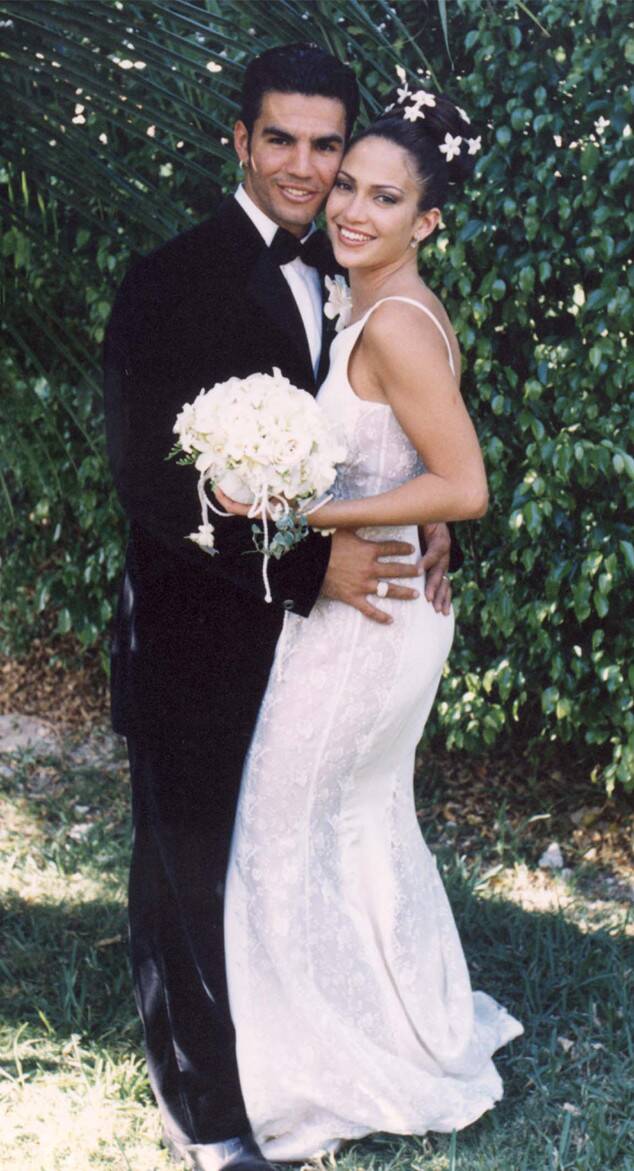 But sadly, the good times didn't last long. The pair separated just 11 months after the marriage and divorced in 1998. What seemed like an amicable marriage turned into an ugly ending with Jennifer suing Noa several times, including to prevent him from publishing a book about their relationship.
A so-so film career
Ojani Noa has caused quite a bit of legal trouble to Jennifer Lopez after their marriage. From threatening to write a book about their relationship to trying to produce a movie about his own life – the scandals have been plenty.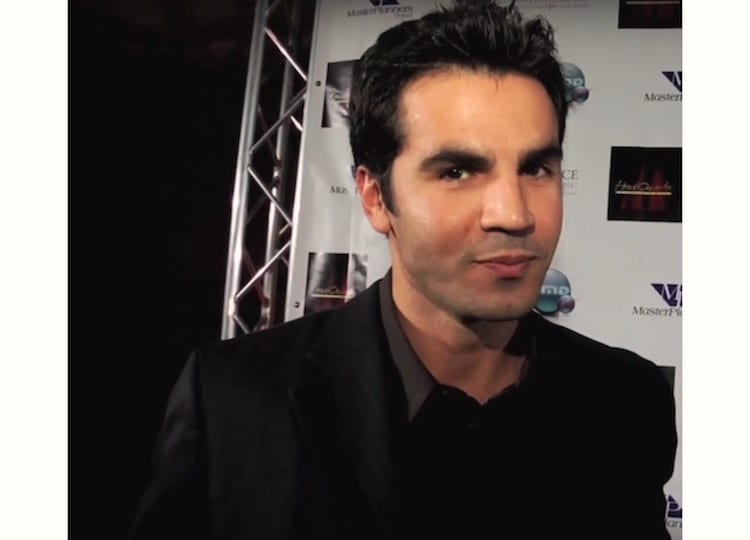 After their divorce, Jennifer did try to hire him for her restaurant, Madres, in 2002. But, she had to fire him just six months after he started his job at Madres. Ojani Noa had a sparse film career with only three movies to his name.
Tommy Mottola, 1998
Though this is touted to be a rumored romance was never confirmed by either party, it was the cause of the Jennifer/ Mariah Carey showdown (and the apparent love triangle between the three). Tommy was married to Mariah till 1998, after they which they parted ways.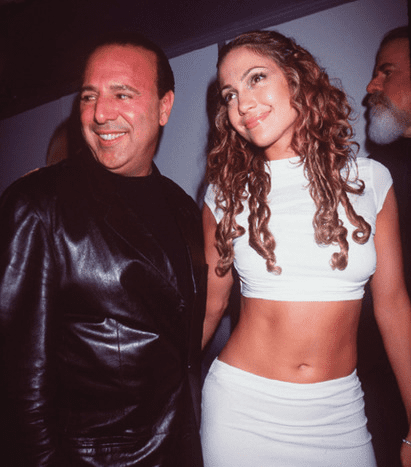 Tommy Mottola was a Sony Music producer and after the split with him, Mariah left Sony Music. This is the time when Tommy began spending more and more time and focus on Jennifer's career. The divorce between Tommy and Mariah became messy after the love triangle started.
Media Empire
After the feud with Mariah, Tommy Mottola finally found love in his third wife, Thalía, who is a Mexican star and songstress. They married in the year 2000 and have two kids together. Tommy also found great success at Sony, where he launched many careers in music.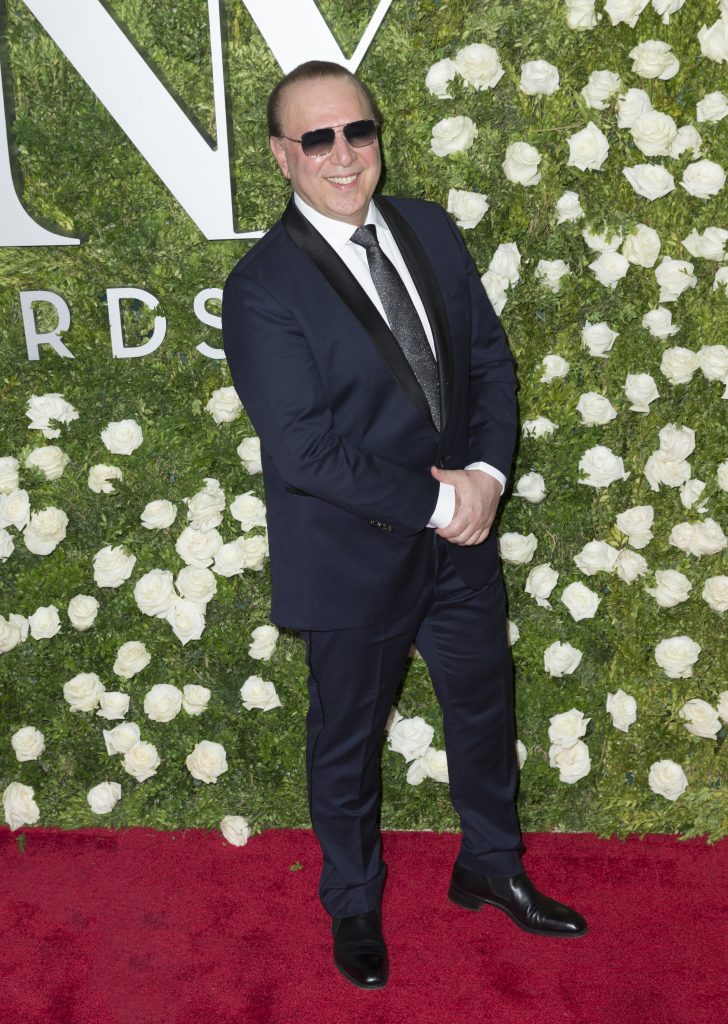 Tommy Mottola was responsible for launching some very successful musicians such as Pearl Jam, Hall and Oates, Ricky Martin, Shakira, Jennifer Lopez and Marc Anthony. He left Sony Music in 2003 and eventually launched his own media company called Mottola Media.
Sean Combs, 1991-2001
Sean, also called by the name Diddy or Puff Diddy, became Jennifer's new love interest in 1991. For anyone who has been following JLo's footsteps, they won't forget the iconic emerald Versace gown she wore to the 2000 Grammys with Diddy on her arm.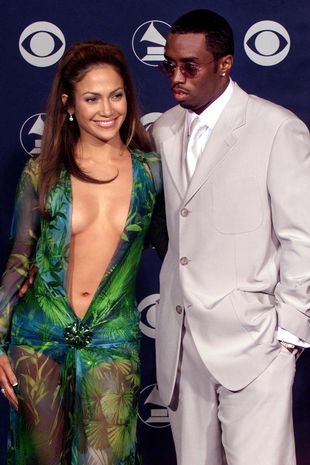 The couple dated for a year after that, but there was a lot of drama involved in their relationship. The couple was charged in connection with a nightclub shooting in Manhattan. This put a strain on the relationship, and it ended soon after.
Rapping away to glory
P. Diddy was the stage name that Sean Combs opted for in 2005. Over the years, he has successfully carved a niche for himself and has become a popular American rapper, actor, and producer. He established a record company called "Bad Boy Records" which launched many successful artists in the industry.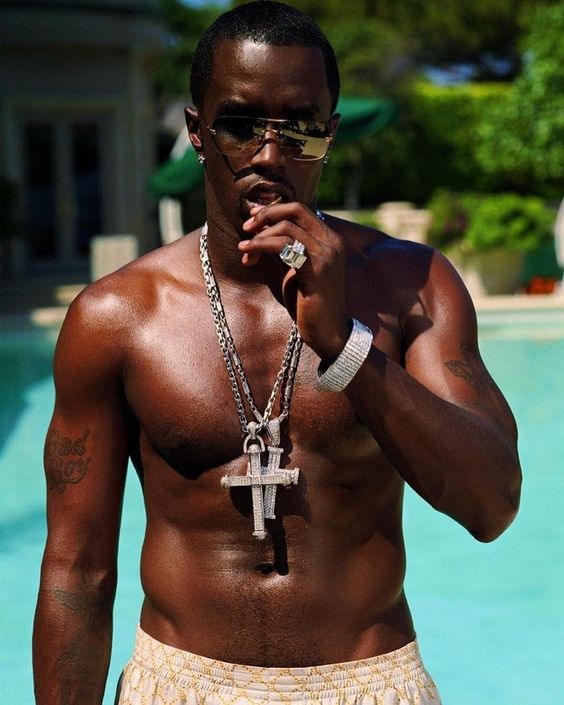 Puff Diddy's debut album, "No Way Out" became a massive hit, and he went on to produce many more hits throughout his career. He is the father of six children to whom he wants to be a great father and role model.
Cris Judd, 2001-2002
After her split with Puff Diddy, Jennifer Lopez started dating her former backup dancer from Love Don't Cost A Thing. They were together for only 10 months before calling it quits. Her relationship with Cris culminated into another short marriage.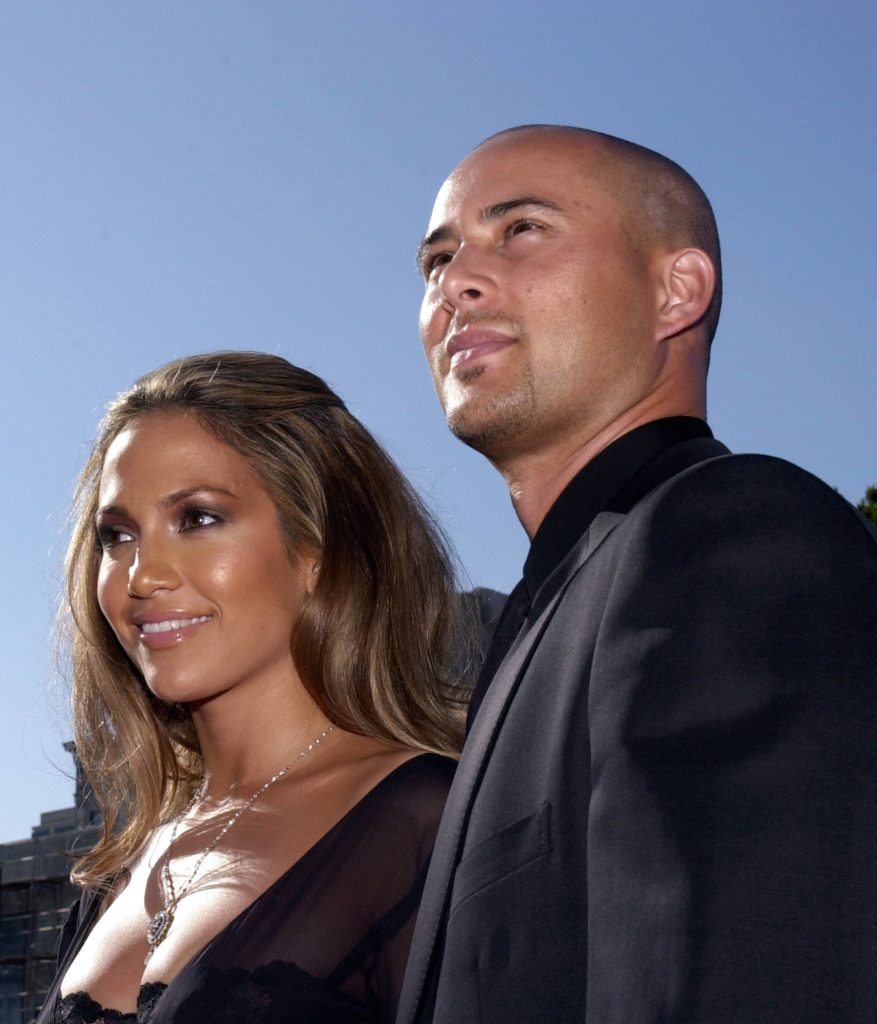 At first, their romance seemed perfect, but cracks began to show when Cris had to deal with her fame and hectic work schedule. Jennifer has exclaimed in later interviews that she never wanted to hurt him and marriage is "tough".
Happily Married
After the short-lived marriage to Jennifer Lopez, Cris Judd started dancing professionally for Disney, and he was also hired to dance for Michael Jackson at the 1995 MTV Music Awards. He went on to perform alongside other famous artists, including Celine Dion and Enrique Iglesias.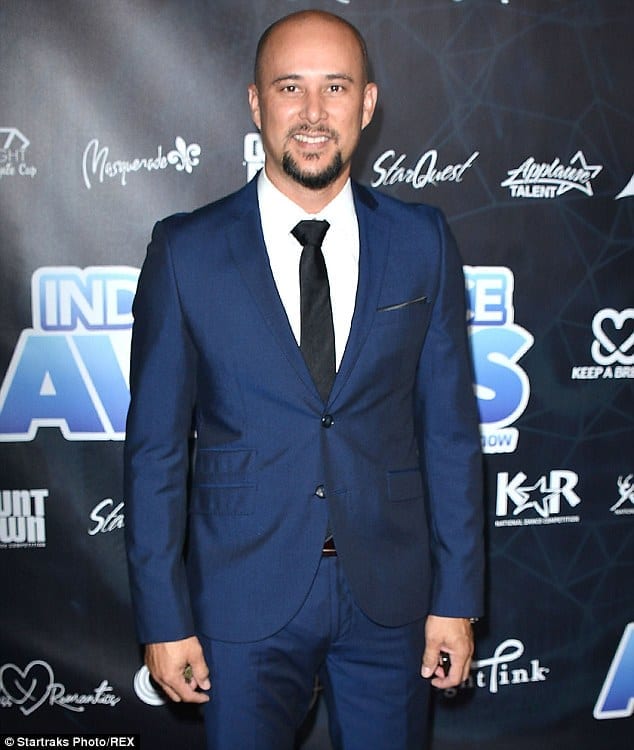 Now, Criss Judd is happily married to Kelly Wolfe, and they have one child together – daughter Vivienne Lee. Just one glance at his Instagram profile, and you can really tell how much he loves his family. To him, his marriage with JLo is a thing of the past, and he wishes her the best.
Ben Affleck, 2002 – 2004
The couple met on the set of Gigli and became the A-listers who the tabloid loved following around. This was definitely a high-profile relationship as it boomed at a time when tabloids were flourishing. The couple was nick-named Bennifer, and they went from strength to strength, all in the public eye.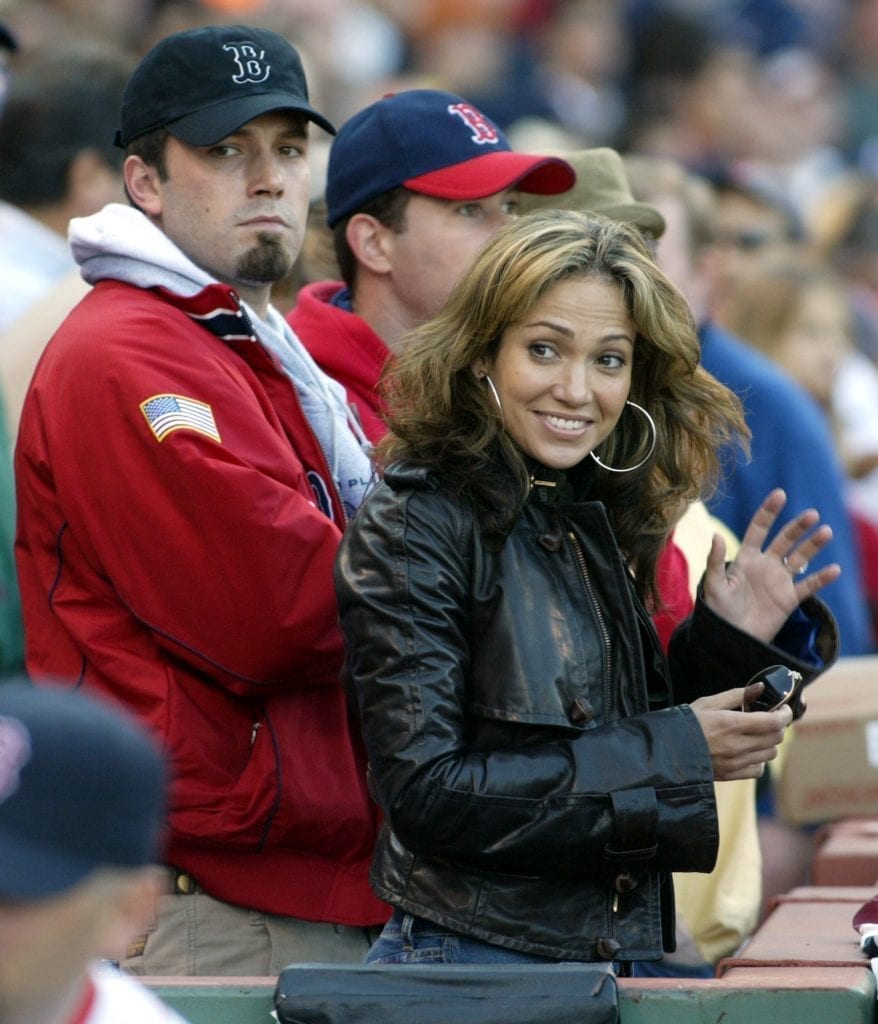 Right from falling in love on the set to getting engaged just four months later – this is a relationship that kept the entire industry, and the fans engrossed. However, the pair called off the wedding just a few days before the actual event was meant to take place and split up permanently a few months later…
An illustrious career
Ben Affleck tried to recoup from his relationship and even went on to marry another Jennifer, Jennifer Garner this time. He met her on the set of Elektra and married her in 2005. Ben was married to Garner for long 13 years before they split up in 2018.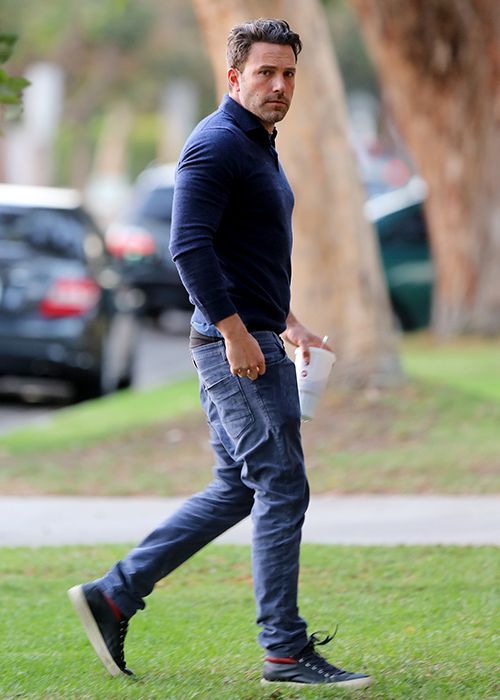 His acting career also reached new heights as he went on to star in almost 50 movies such as Argo, Batman, Pearl Harbour, and Goodwill Hunting. He also suffered from alcohol addiction, which impacted his career and personal life. He sought treatment in 2017 and is now sober.
Marc Anthony, 2004-2011
This is a big one on the list of JLo's romances – her relationship with Marc Anthony, which culminated in marriage and then kids. Shortly after her breakup with Ben Affleck, she began seeing the singer. The pair got married just weeks after they met.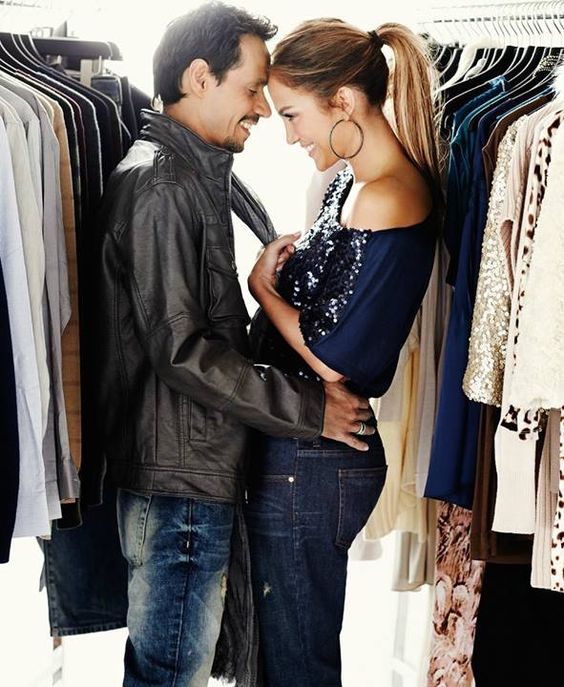 They got married in 2004 and welcomed their twins, Max and Emme, four years later. They made it work for seven long years before realizing that the marriage wasn't for her. The couple parted ways amicably and still co-parent their twins.
Musically Yours
After the split from Jennifer Lopez, Marc Anthony continued to have an illustrious career in the music industry. He went on to sell 12 million albums and also received the Latin Grammy 5 times. He was also named as one of The Ten Most Influential New Yorkers as per New York magazine.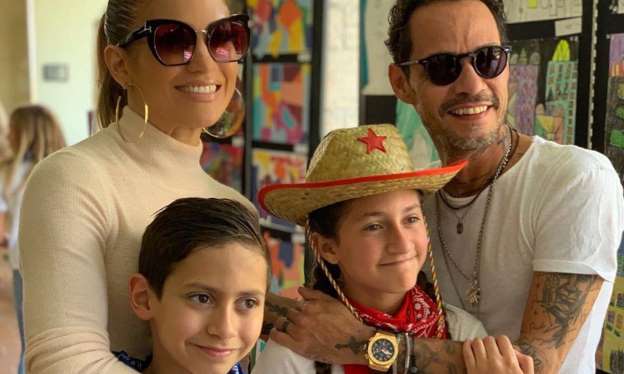 Unfortunately, Marc Anthony remained unlucky in love as he divorced from this fourth wife, Shannon de Lima, in 2017. He is currently dating a 28-year old model Jessica Lynne Harris, also known as J Lynne. Jennifer and Marc still are very much friendly and even shared an on-stage kiss in 2016.
Jason Statham, 2011
Although this seems to be a rumored affair, reportedly, Jennifer was with Jason Statham in 2011 after she broke off with Marc Antony. Jlo and Statham starred together in the film, Parker, and were seen cozying up on various occasions.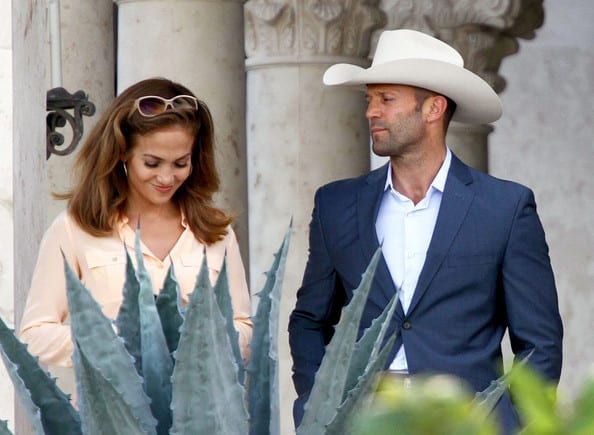 Though Jason Statham was officially dating Rosie Huntington-Whiteley at the time, he was also quick to deny rumors about JLo and himself. Jennifer reportedly stated that she loved his accent. Well, rumors or no rumors, this was a great looking couple for sure.
A Happy Ending
Jason Statham did not pursue Jennifer Lopez and continued to date Rosie Huntington-Whiteley. They have now been together for ten years and even have a kid together. They met on the sets of Transformers and hit it off. They kept their relationship a secret earlier on.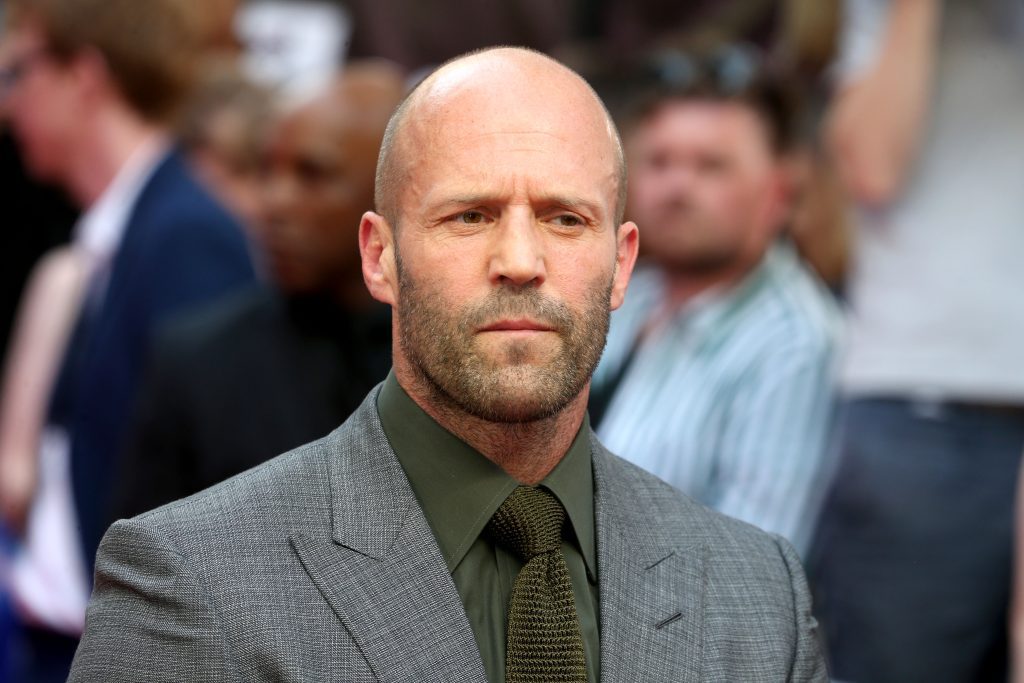 Jason also had a great career ahead of him as he took roles in movies like Fast & The Furious, which was his most notable film. He continues to star in some amazing movies such as The Mechanic, which also received great commercial success.
Bradley Cooper, 2011
After her rumored relationship with Jason, Jennifer Lopez made headlines again when she was spotted enjoying a dinner date together in New York. Though the couple said it was strictly business, the couple were spotted together numerous times by the paparazzi.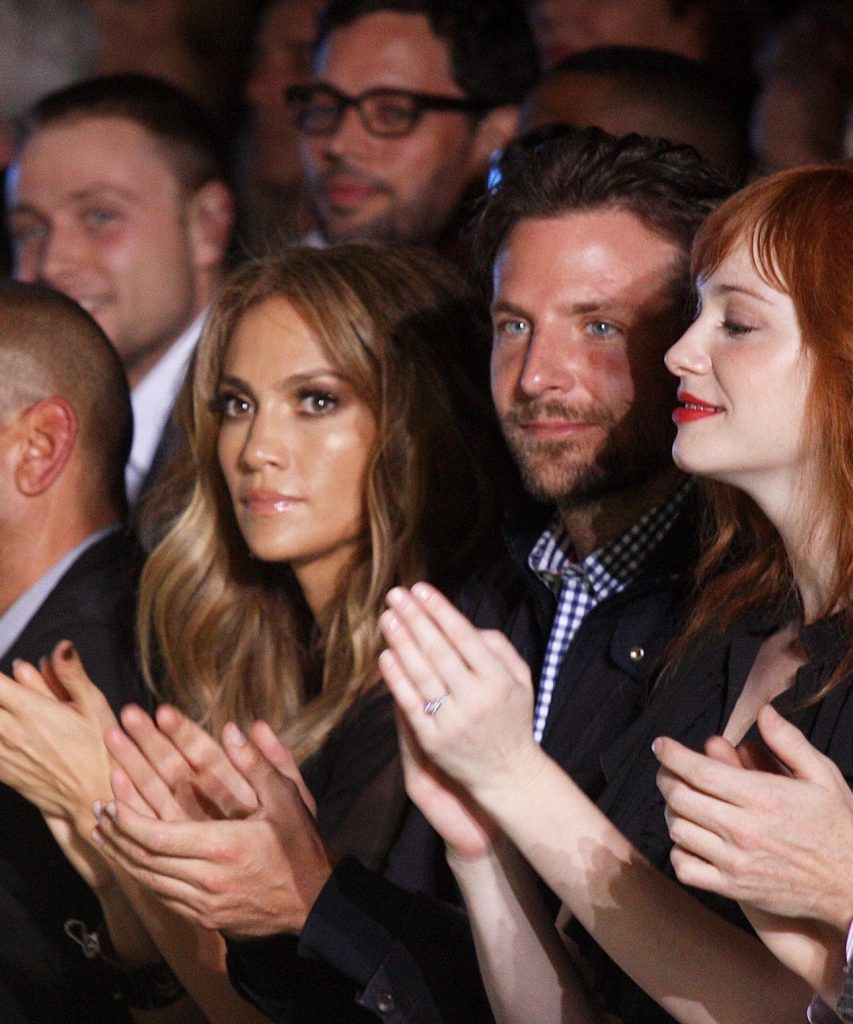 The pair were seen together at the Oscar's and also Tommy Hilfiger's show at New York Fashion Week. However, it seems that the relationship was a rebound for both of them as Bradley Cooper had also recently broken up with Renee Zellweger at the time.
A Successful Career Ahead
Bradley Cooper has had a successful career after his rumored relationship with JLo. He has starred in many blockbusters in Hollywood, such as the Hangover series, New York, I Love You, Guardians of the Galaxy, and most recently, A Star Is Born with Lady Gaga.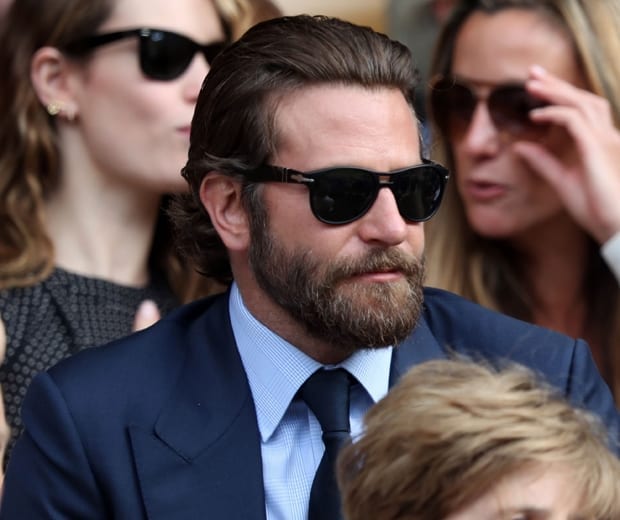 Bradley Cooper has dated many celebrities, including getting married to Jennifer Esposito. He was also involved with Zoe Saldana, model Suki Waterhouse and Russian model Irina Shayk with whom he has a child. However, they have recently parted ways.
Rodrigo Santoro, 2011
Jennifer Lopez reportedly dated Rodrigo Santoro as well in 2011 after they met on the set of the movie, What To Expect When You're Expecting. The couple spent a lot of time together on the set and in each other's trailers, which led to these rumors.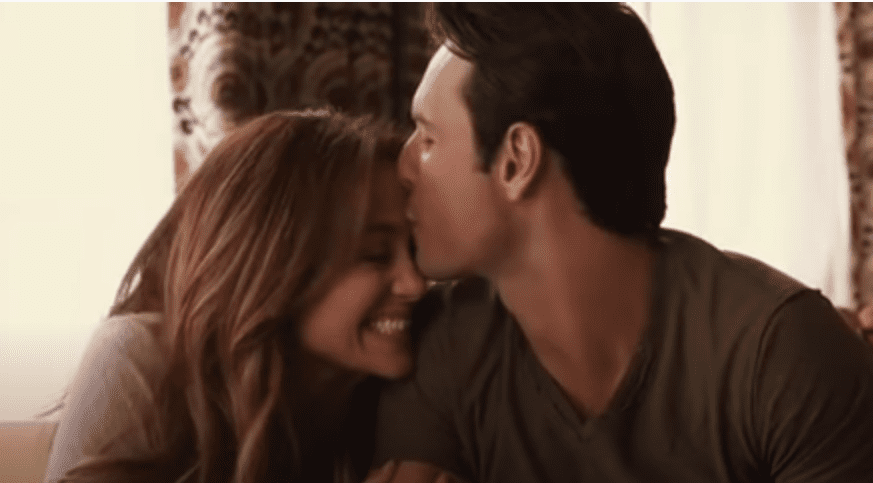 However, the couple neither confirmed nor denied their relationship. Even if they were together, it seemed to be a short fling. After the movie filming ended, the pair weren't seen together and seemed to have split up. It may just have been some harmless flirtation after all.
Sexiest Man Alive
The Brazilian Actor, Rodrigo Santoro was also voted E!'s Sexiest Man Alive in 2008 as he continued to star in many Brazilian and International films over the next few years. He featured in some great movies such as 300: Rise of an Empire, Rio, Ben-Hur.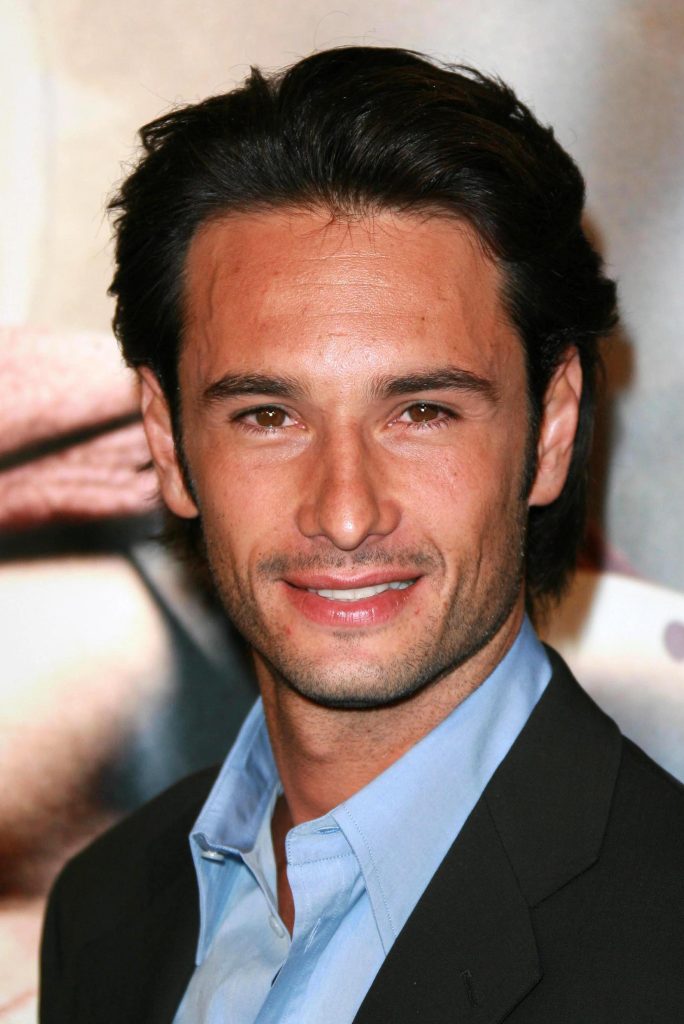 Meanwhile, the actor had a stable and happy personal life as he married his longtime Brazilian girlfriend, Mel Fronckowiak, in 2013. They are happily married and have one daughter together as well, who they welcomed in 2017. Clearly, things are going great for Rodrigo.
Casper Smart, 2011-2016
After a few short flings, the singer and actress became smitten again. This time, it was with her 18 years younger backup dancer, Casper Smart. The relationship caused a lot of eyes to roll because of the age gap between them. The pair dated on and off for five years before splitting up.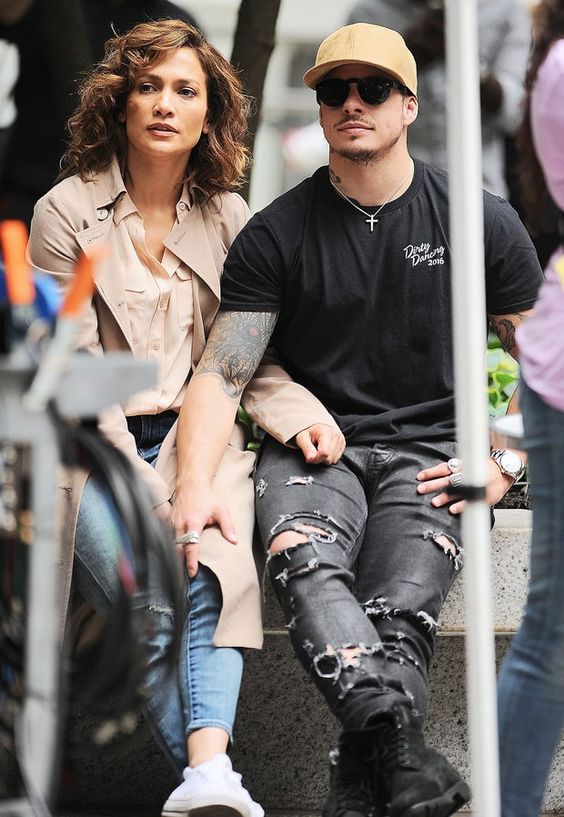 The couple ended things after Casper was caught texting and exchanging photos with a transgender model. After this, Jennifer called it quits with Casper for good. Though, really, who would cheat on JLo?! Casper still has nice things to say about her.
Dancing Away
Casper, who is now 33, has had a successful career as a choreographer and actor. He started krumping at the age of 18, and his acting career spans from shows like "Glee" and even "So You Think You Can Dance" and "The X Factor."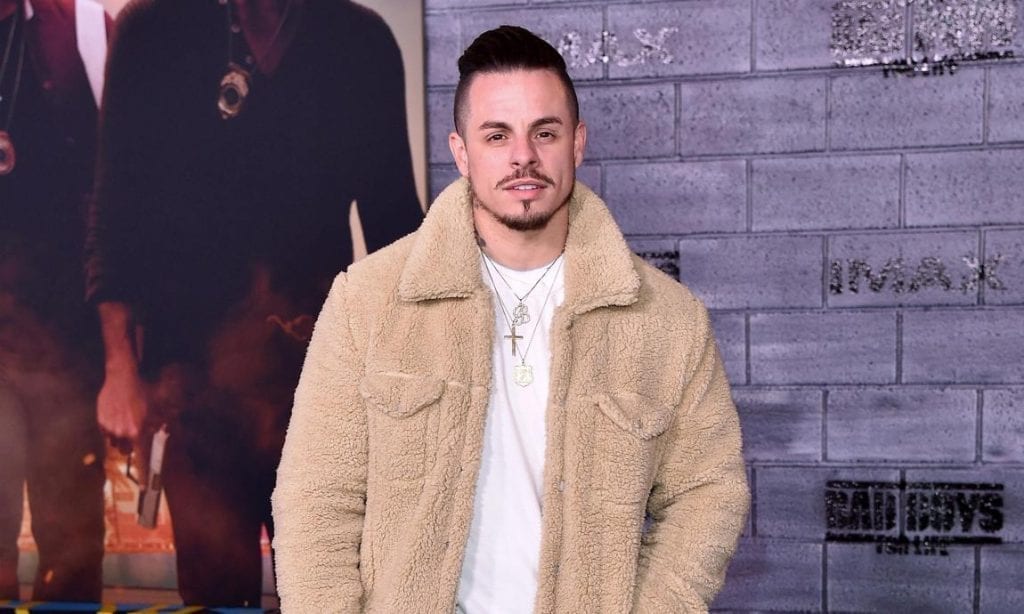 Currently, Casper Smart is dating Johnny Manziel's ex-wife Bre Tiesi. The couple shared photos on social media together in early 2020 and looked quite happy and cozy together. Casper lives in New York in an apartment and continues to pursue his career in TV.
Nayvadius DeMun Wilburn AKA Future, 2013
Though Jennifer was with Casper at this time, it was one of their on again and off again phases when fans speculated that the singer and Future were hooking up. The rumor mills started after their JLo shared a photo of both of them looking cozy in a studio.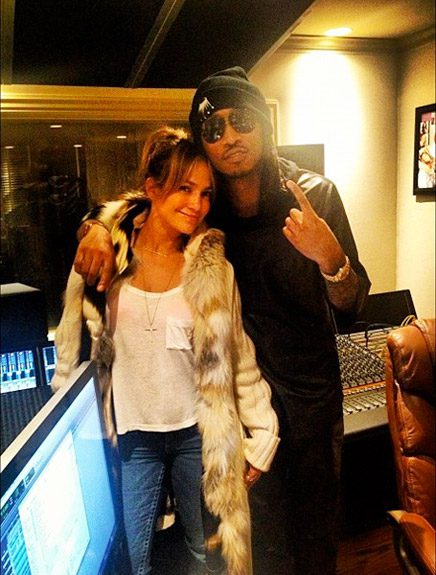 However, later the singer and dancer denied the relationship saying that their friendship was strictly professional. It may have been so after all since Future had written a song for her upcoming album. He also went on to produce many tracks for her.
Rapping Away to Fame
Future produced many hit songs for top singers such as Rihanna, JLo, Kelly Rowland, and Chiara. He also went on to receive the Grammy Award for Best Rap Performance. He has collaborated with many other artists like Ed Sheeran, Kendrick Lamar, Taylor Swift, and many more.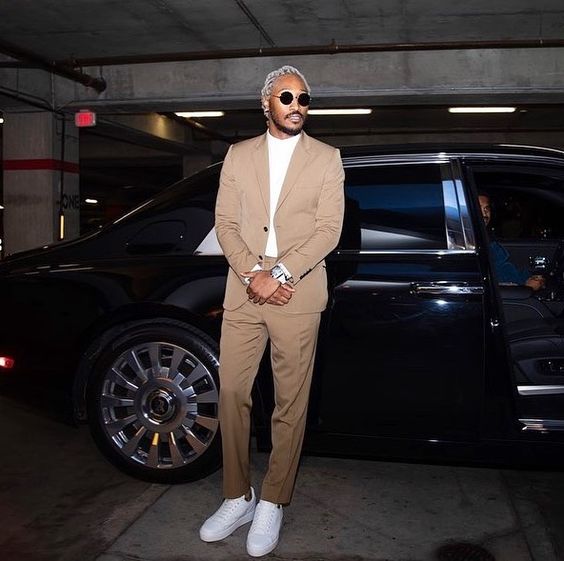 Future's love life has been interesting, to say the least. He has six children with six different women. His past girlfriends include Jessica Smith, Brittni Mealy, India J, and singer Chiara. He was also engaged to her in 2013 for a short duration.
Clifford Joseph Harris Jr. AKA T.I., 2013
In 2013, Jennifer Lopez was seen cozying up to another rapper, T.I. The rumored relationship became the talk of the town when they were spotted dancing closely together in a club in New York. However, JLo was quick to shut down rumors.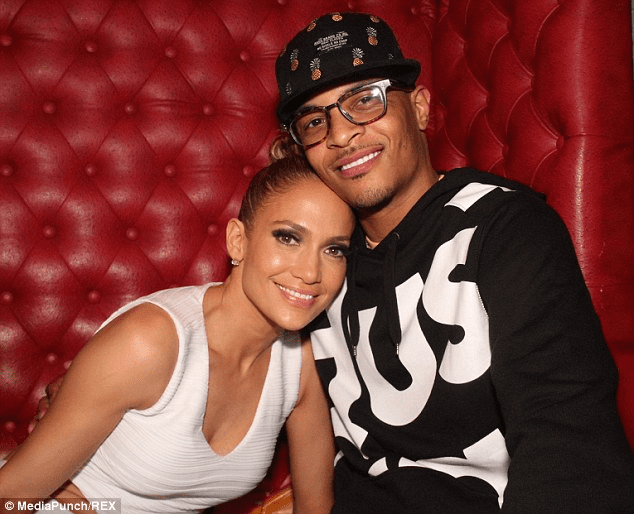 But, in 2014, a source revealed that J.Lo "has been telling friends that her new romance [with T.I] has been a 'godsend…", and T.I thinks that she's a "complete package." Rumors or not, they sure looked good together.
A Celebrated Career
T.I has collaborated with many musicians and artists in his career lsuch as the likes of Lil Wayne, Justin Timberlake, Chris Brown. He has also sold 2 million copies of his album, "Paper Trail". T.I's career has spanned 20 years!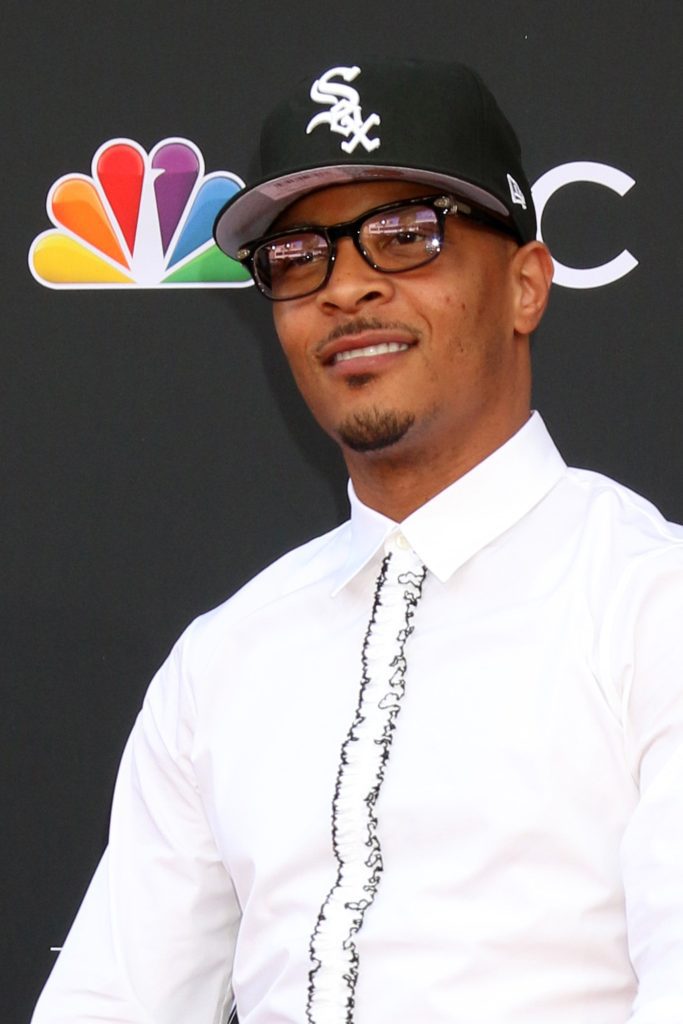 The rapper has been nominated for nineteen Grammys and has even won three of them! T.I also got married to his longtime girlfriend, Tiny. They got married in 2010 and have a family of seven kids. They got divorced in 2016 when the rapper's wife filed for divorce.
Maksim Chmerkovskiy, 2014
In another of her "off" phases with Casper, JLo found consolation in the arms of another dancer. This time it was, Maksim Chmerkovskiy who she met on the sets of Dancing With The Stars. The pair also was spotted at Jennifer's birthday party, getting cozy.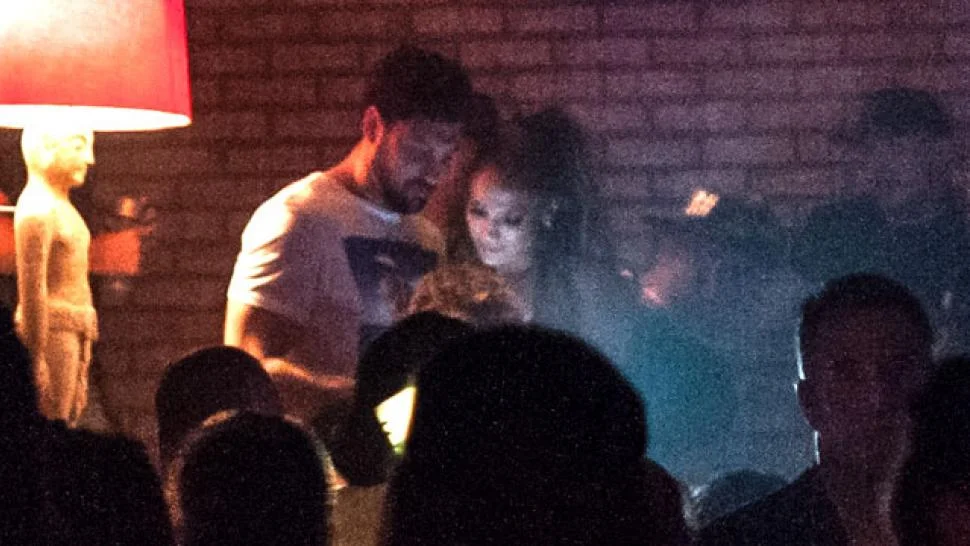 She did sort of deny the relationship rumors by saying "Listen, I'm good right now. Let's just say we just got out of a relationship; there needs to be time for reflection and alone time." So, maybe it was just a harmless flirtation. Well, we will never really know.
Dancing Away the Blues
Maksim is a celebrated Latin ballroom dancer and choreographer who went on to appear in Dancing in the Stars for 17 long seasons as a champion pro. He also found love in another dancer Peta Jane Murgatroyd.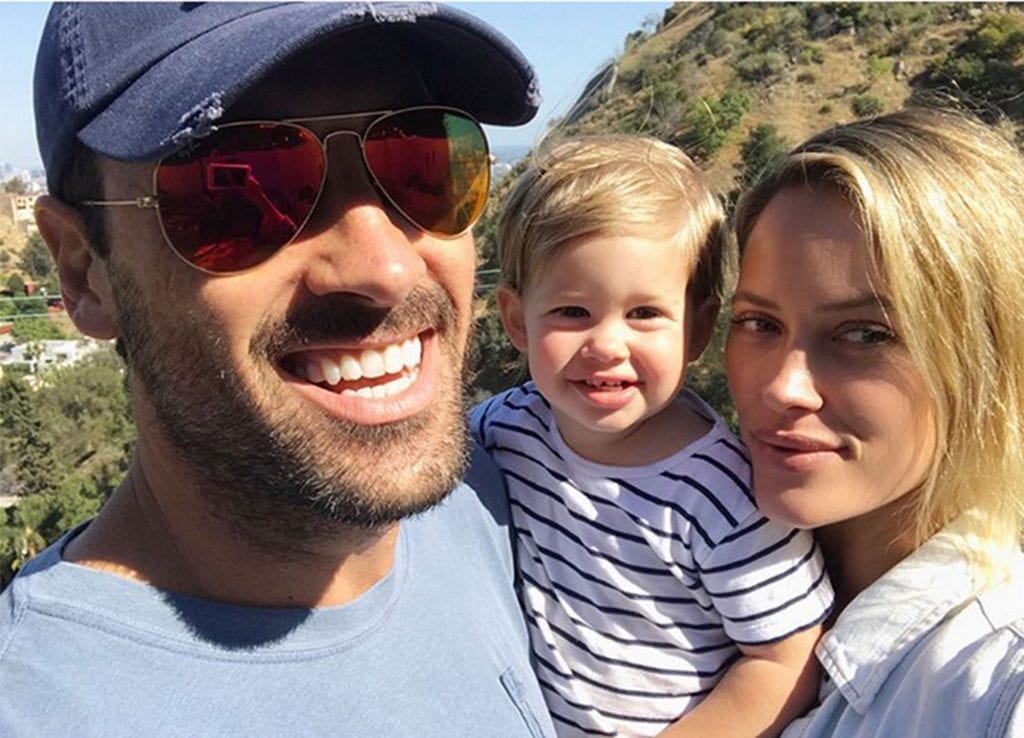 Peta Jane is a dance professional from New Zealand. The couple met on the sets of Dancing with the Stars and fell for each other. Maksim and Peta married in 2017 and also have a son named Shai Aleksander. They still continue to dance together.
Armando Christian Pérez AKA Pitbull, 2015
Pitbull and Jennifer Lopez made a few songs together and also had some steamy onstage performances, which led to rumors about the couple. However, it was later noted that they were indeed not dating and were only linked professionally.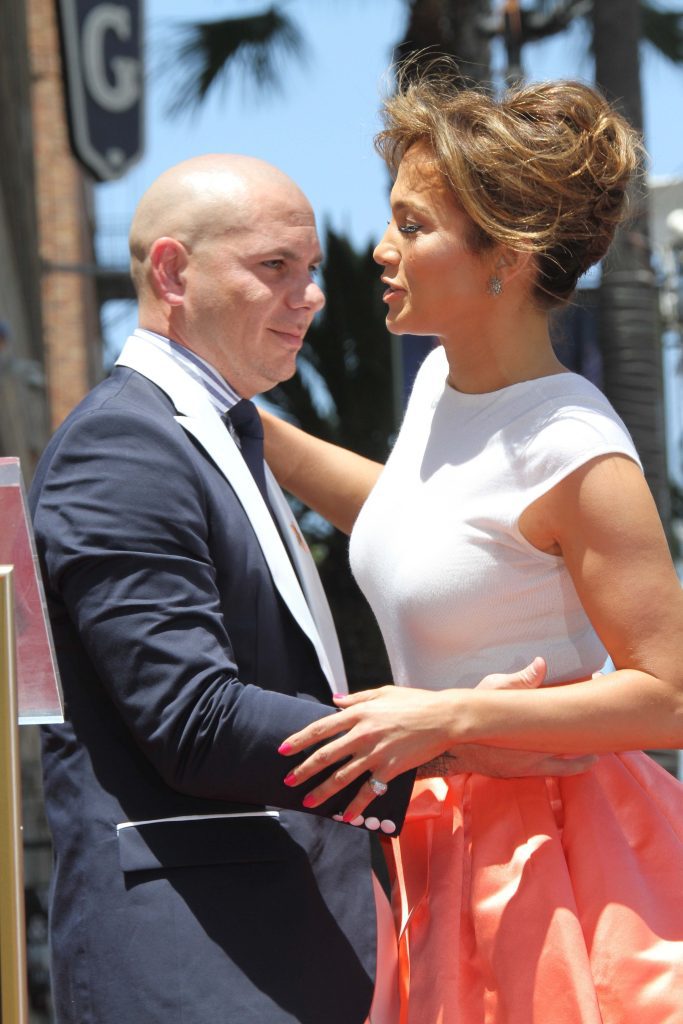 Later in an interview, the rapper Pitbull said that the singer is a fundamental part of his professional and personal life. He also said, " She's just my angel, she is one of the most special women, beautiful as any, powerful and sophisticated."
Mr Worldwide's claim to fame
Pitbull, also known as Mr. Worldwide, has never been married, but he has had his share of girlfriends in the past. He is also the father of six children. He was with a woman named Barbara Alba for 10 years, and together they have two kids.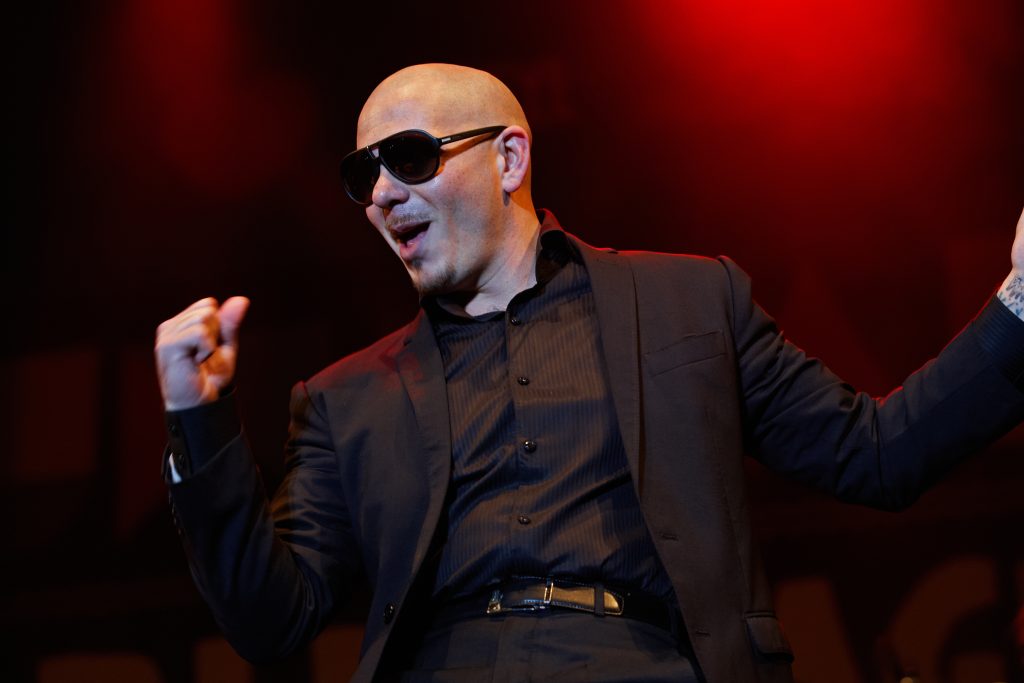 Pitbull's song, "On The Floor" with Jennifer Lopez, was a massive worldwide hit reaching #1 on many global charts. After that, he also produced the song "Give Me Everything," which was equally successful. He has been producing chartbusters since.
Cristiano Ronaldo, 2016
Again a rumored relationship, Cristiano Ronaldo and Jennifer Lopez, were reportedly dating for a short while. As per the gossip mills, they got close after he was spotted at her Vegas party. The couple posted a lot of PDA photos on social media.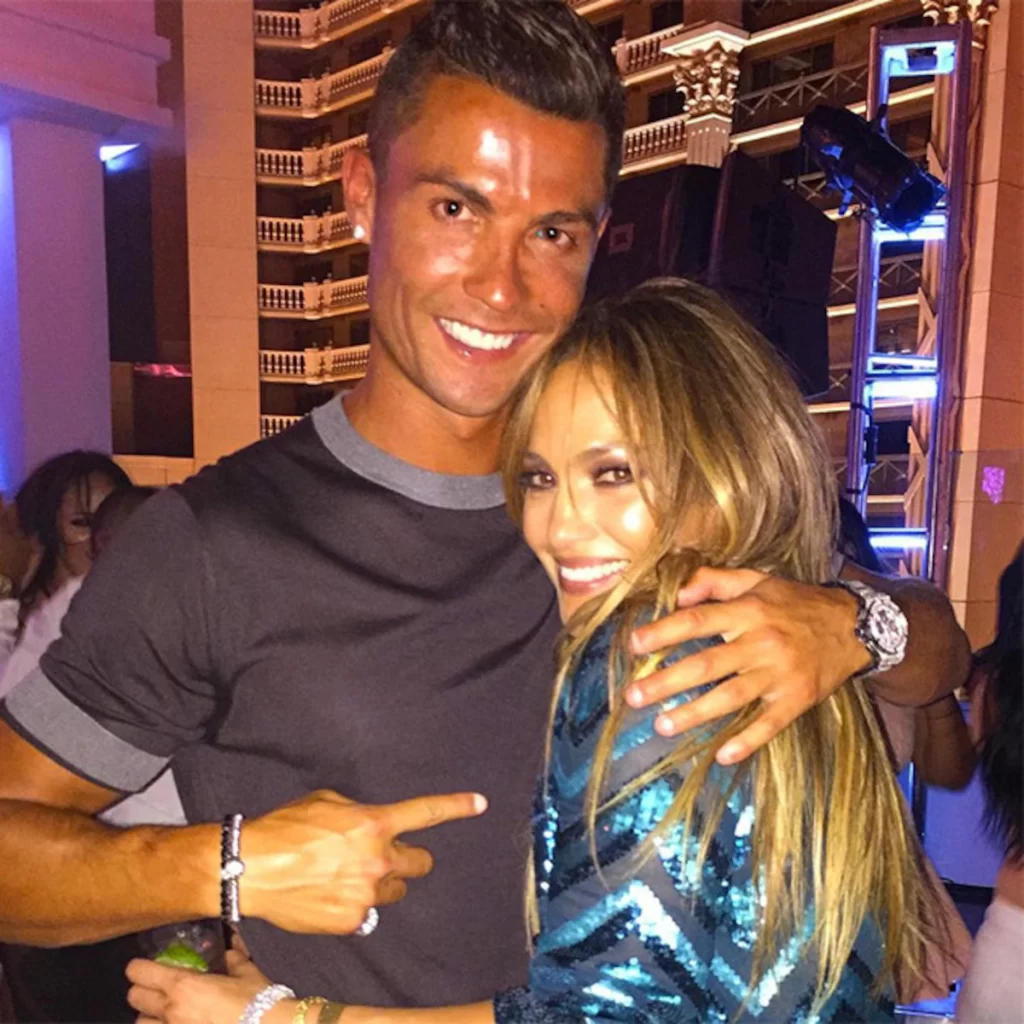 They reportedly kept in touch, and it looked as if there was definitely more to it than friendship. Well, this is another relationship of JLo's which we will never know more about. However, one thing is for sure, if they had stayed together they would have made beautiful babies!
Soccer, soccer and more soccer
The wildly successful Portuguese football player continues to reach heights every year. Cristiano Ronaldo is considered to be one of the greatest players of all time and won five Ballons d'Or and four European Golden Shoes. Both of the records are considered great for any footballer.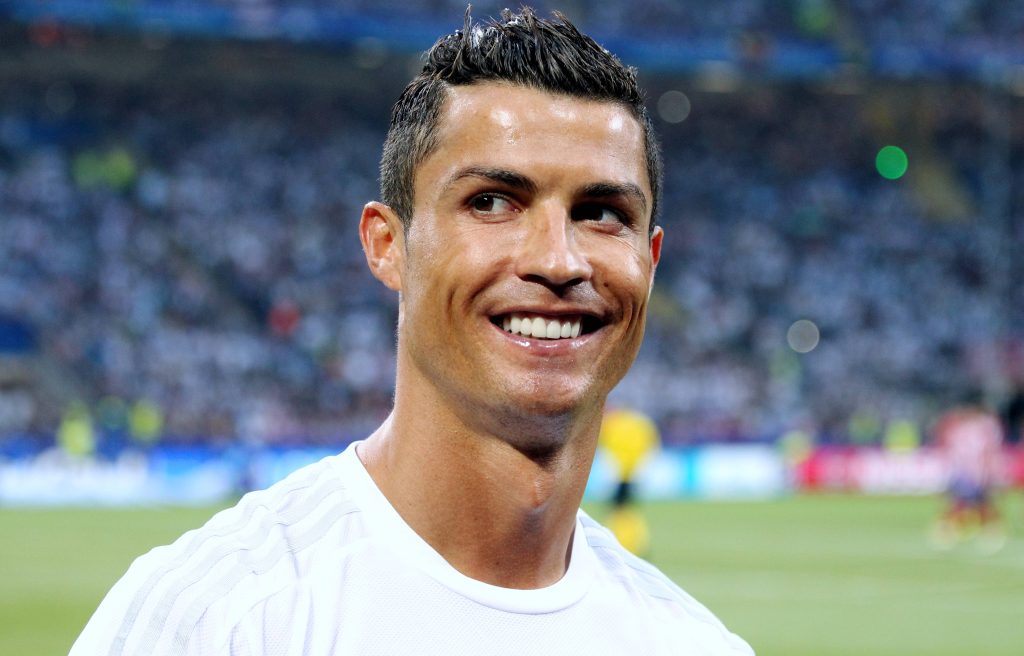 Ronaldo is the father of four children, but he remains unlucky in love. He has dated several women, including Irina Shayk, whom he was involved with for five years. The footballer was also in a relationship with Spanish Georgina Rodríguez, who was earlier a shop assistant.
Aubrey 'Drake' Graham, 2016-2017
It all started with a photo that Jenny from the Block shared on her social media. The picture showed her and Drake cozying up on a couch, looking very much in love. They were also spotted attending parties together and even kissing.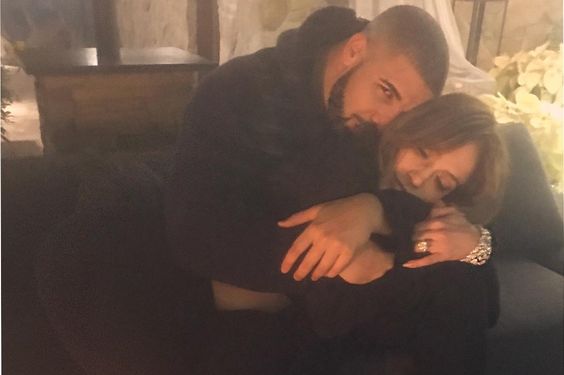 Though the couple never denied or confirmed their relationship, Drake touched upon the relationship in a song. Drake reminisced on their romance, saying he "lost a JLo/ / A Rotterdam trip had me on the front page, though," on his song Diplomatic Immunity.
A Rapper in his Own Right
Drake dated Rihanna on and off for eight years before they finally broke up. Though he was around beautiful women all the time, he wasn't so lucky in love. The rapper also dated Sophie Brussaux, a French artist, with whom he has a child with.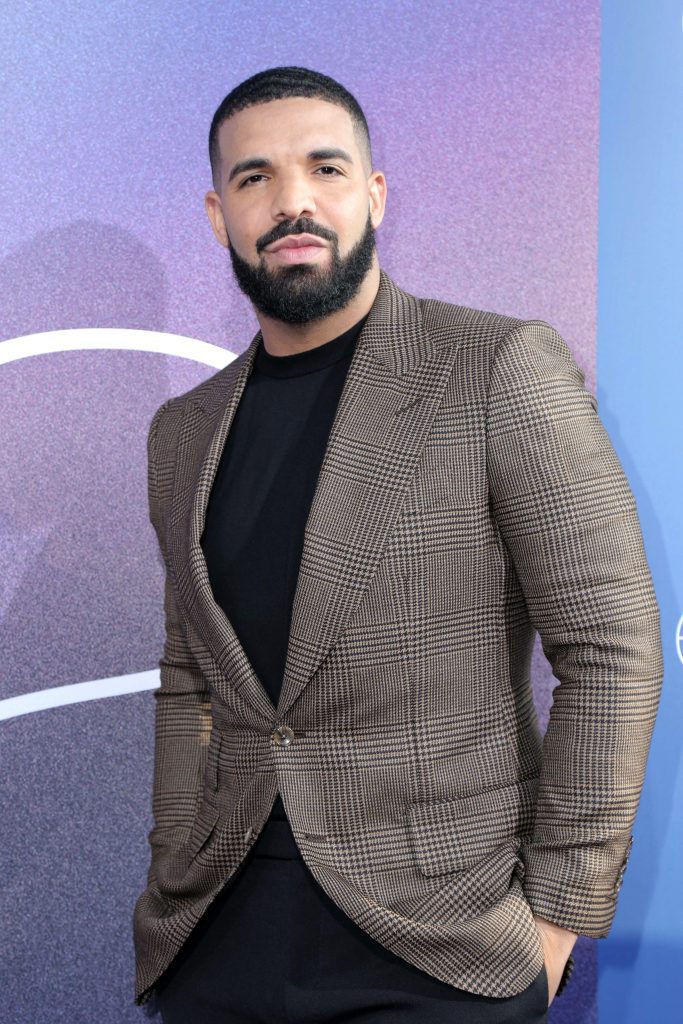 However, Drake's career took off and how. He sold some phenomenal albums and became one of the best rappers in the country. He is also known for popularising the "Toronto sound" in the music industry. He is the highest-certified digital singles artist ever in the United States.
Chris Brown, 2017
Though Jennifer Lopez had already started getting involved with Alex at this point (more on that later!), Chris Brown was also trying to flatter Jennifer in every possible way. Reportedly, he had a big crush on the singer and pulled out all the stops to impress her.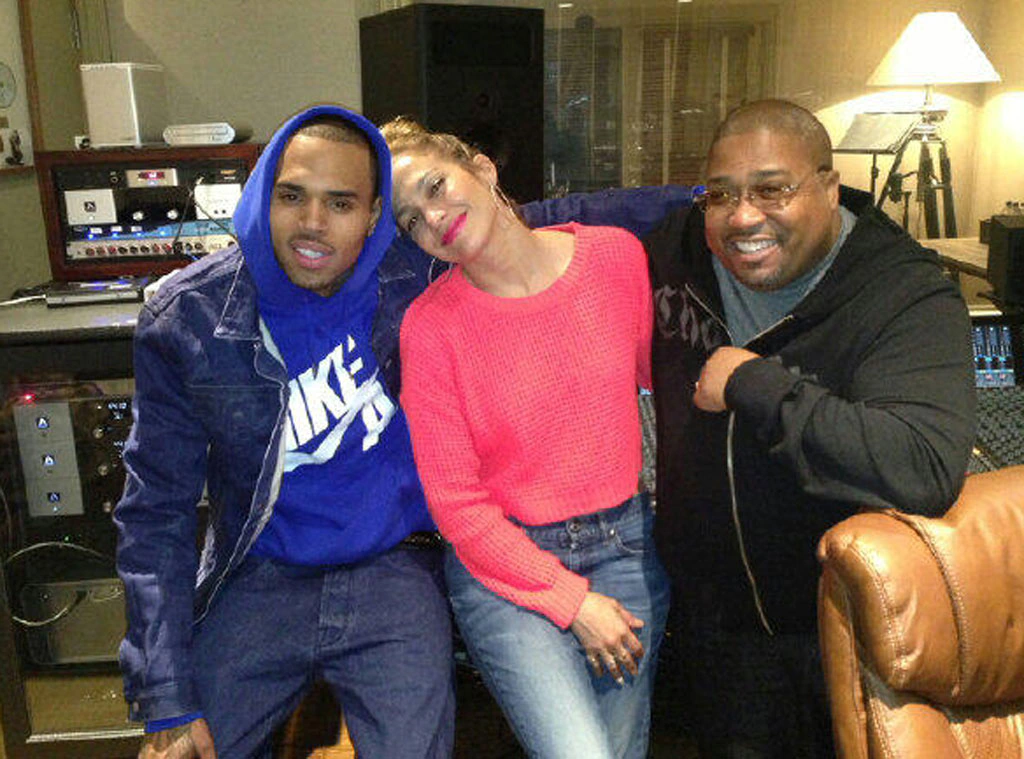 Chris Brown was certainly not shy about his crush on Jennifer Lopez. He also said in a radio interview that he went to JLo's house to write songs but " just look at her and be like (makes heart eyes). You look good! Stop!"
No Introduction Needed
Chris Brown definitely needs no introduction as his career has spanned for a long time in the industry. The singer and rapper has sold over 140 million records worldwide, which makes him one of the best selling artists of all time.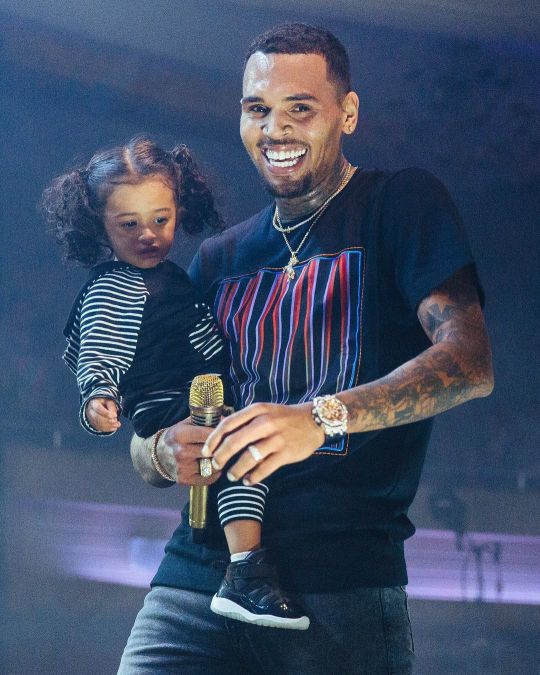 Chris Brown, however, hasn't found the one yet. He was with Rihanna for a long time (remember the abuse stories?), but that didn't last, thanks to his temper. The rapper is now reportedly dating Gina V Huynh, who he was spotted in London with.
Alex Rodriguez, 2017
Fourth time's the charm for the singer, it seems. Jennifer and Alex met in Beverly Hills in 2017, after which they fell in love. They made their relationship official by making a MET Gala Debut in 2017. The two have gone from strength to strength.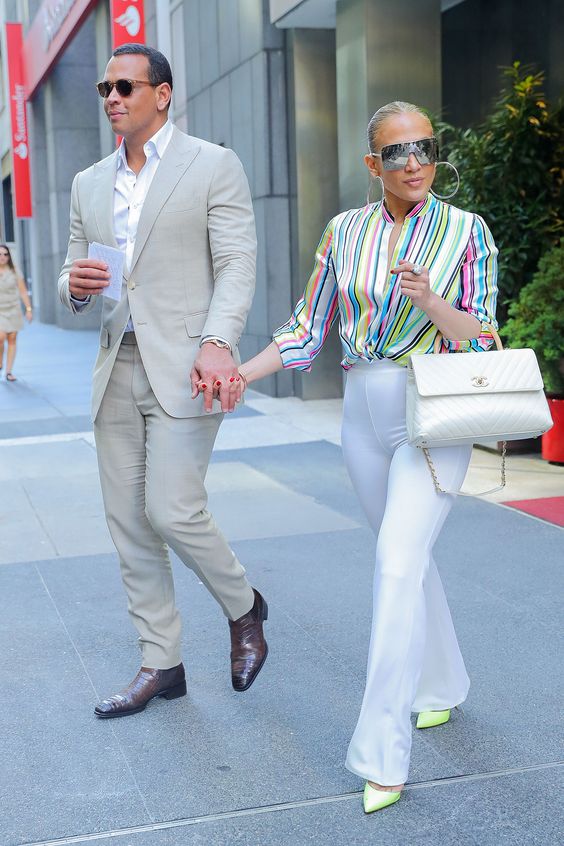 Alex Rodriguez popped the question in 2019, and of course, the lady said yes! The couple announced their engagement with a photo of the ring on social media. JLo and Alex have bought a home together and live with all of their children. It seemed like that was it for Jenny but JLo and ARod decided to call it quits.
Bennifer Is Back
Jennifer Lopez and Ben Affleck rekindled their love story one year ago, and they are engaged – again. Jennifer posted on Instagram that she had a fantastic secret to share in her subscription newsletter on The Jlo. She posted a video with tears in her eyes announcing the news and showing off her new ring.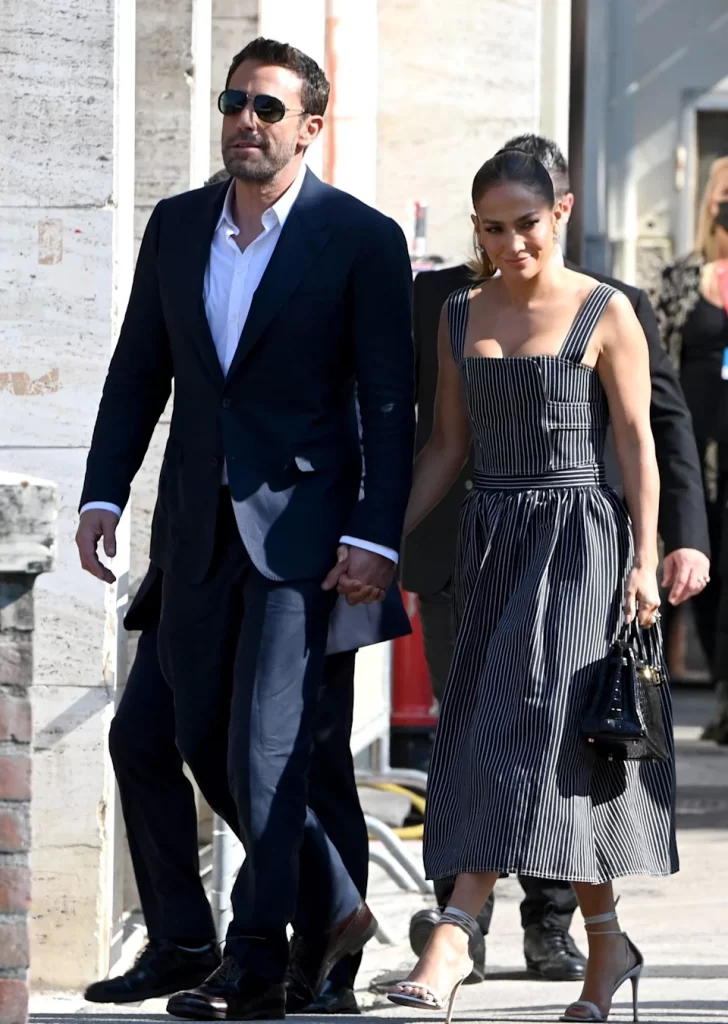 It always was Ben for her, it seems. And he got it right this time by purchasing an engagement ring with a sizeable green rock, her favorite color. Jennifer says that they are ready to go the long way now that they are older, wiser, and have more experiences in life.
That Didn't Take Long
We blinked, and now Ben and J Lo are truly in it for the long haul! It didn't take long for them to tie the knot, and they did it wild style in Vegas. Jennifer explained that in the end, "all she needed was love."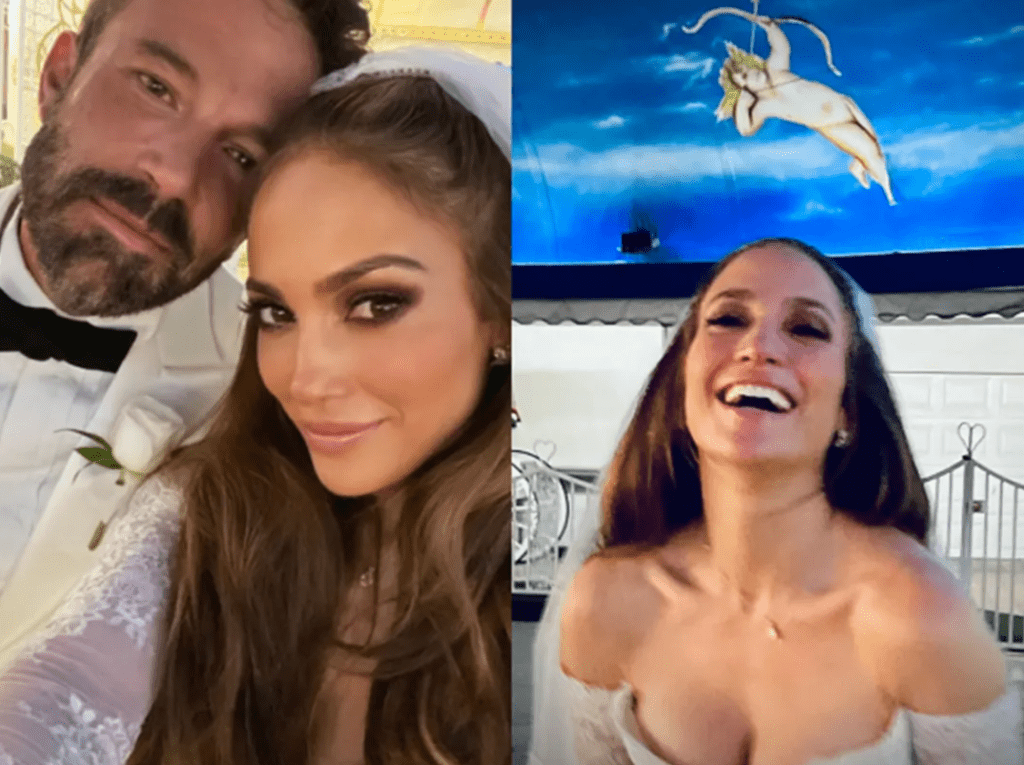 She explains that she had just pulled up to the wedding chapel before they close and that she wanted Elvis to officiate it, but he was all booked up! A few of their kids also joined the lovebirds in the exciting ceremony! Ugh. We love love!
Once More, With Feeling
What's the only thing better than your wedding day? Two wedding days! Obviously, Ben and J-Lo thought they didn't get it right the first time, so they went all out for part deux. JLo wore no fewer than three Ralph Lauren dresses and over $2 million in jewelry for the occasion.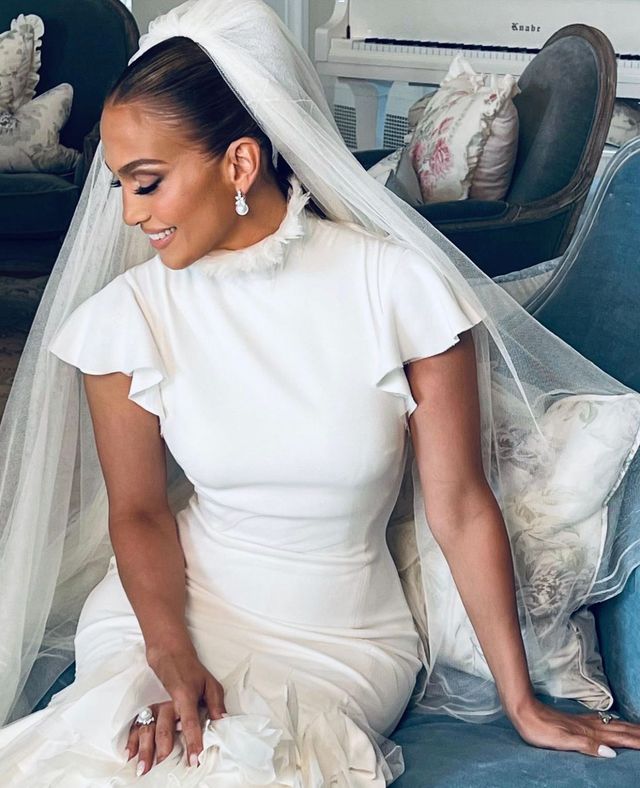 For the venue this time around, the bride and groom traded in Sin City for Ben Affleck's very own 87-acre compound at Hampton Island Preserve. 135 friends and family were present to witness the ceremony. Now that's what we call a wedding done right!