Where Are They Now? A Deep Dive Into The Lives Of Our Favorite 2000s Heartthrobs
By Saniya B June 6, 2023
---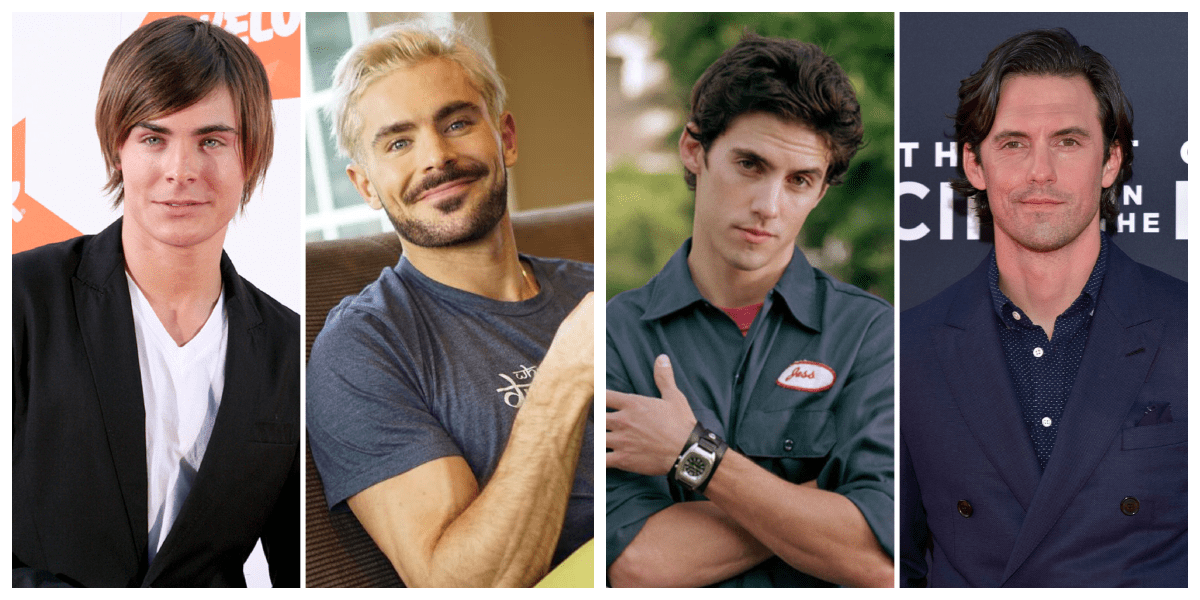 This article was originally published on
whythese
If you are truly obsessed with pop culture like we are, then you already know that the 2000s were filled with iconic movies like Mean Girls and Clueless and insanely addictive series like Gossip Girl and Glee.
Let's be honest; most of us remember these movies and shows because they starred glamorous and ridiculously hot celebrities. They made our hearts race and left us obsessively stalking their Wikipedia pages. Ah, the pre-Instagram era was something!
Now, we know it's only natural to be curious about your favorite celebrity from that era. Hence today, we have compiled a list of the most famous male stars from the 2000s and what they look like today. So, channel your inner lovesick teen, get comfortable, and let's get started!
Channing Tatum
It would be a sin not to start this list with Channing Tatum. This guy got every lady out there obsessing over him! Initially, he worked as a model, but in 2005, he starred in his first film Coach Carter. However, Tatum became truly famous after starring in She's the Man and Step Up.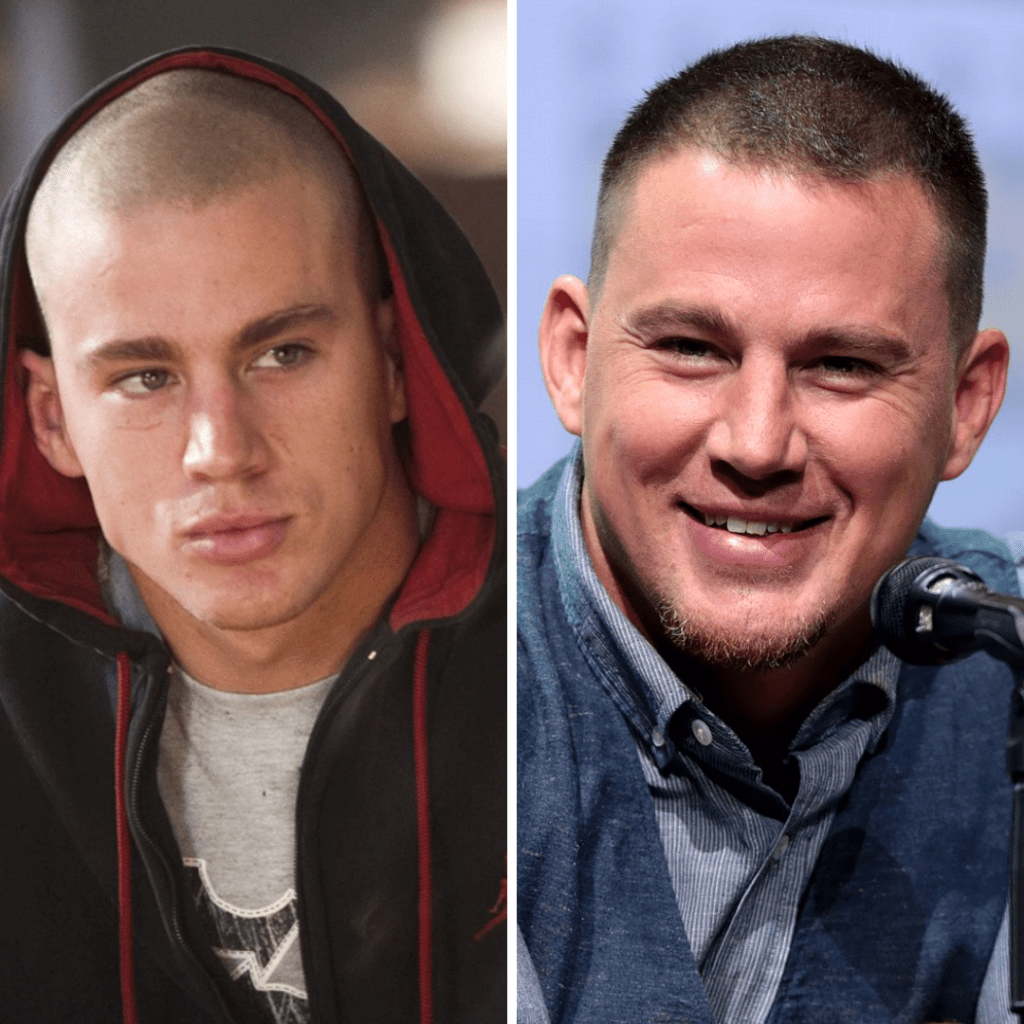 Later on, he also starred in the show Magic Mike which increased his popularity even more! Around 2018, he decided to take a short break from acting. He returned recently in 2022 with the release of The Lost City opposite Sandra Bullock.
Usher
There was a time when Usher ruled the radio waves and the clubs with his energetic songs. Even now, you'll hear his old songs resurfacing on TikTok and Instagram. But, apart from producing music, Usher has also starred in over 11 films and 9 shows. Did you know that?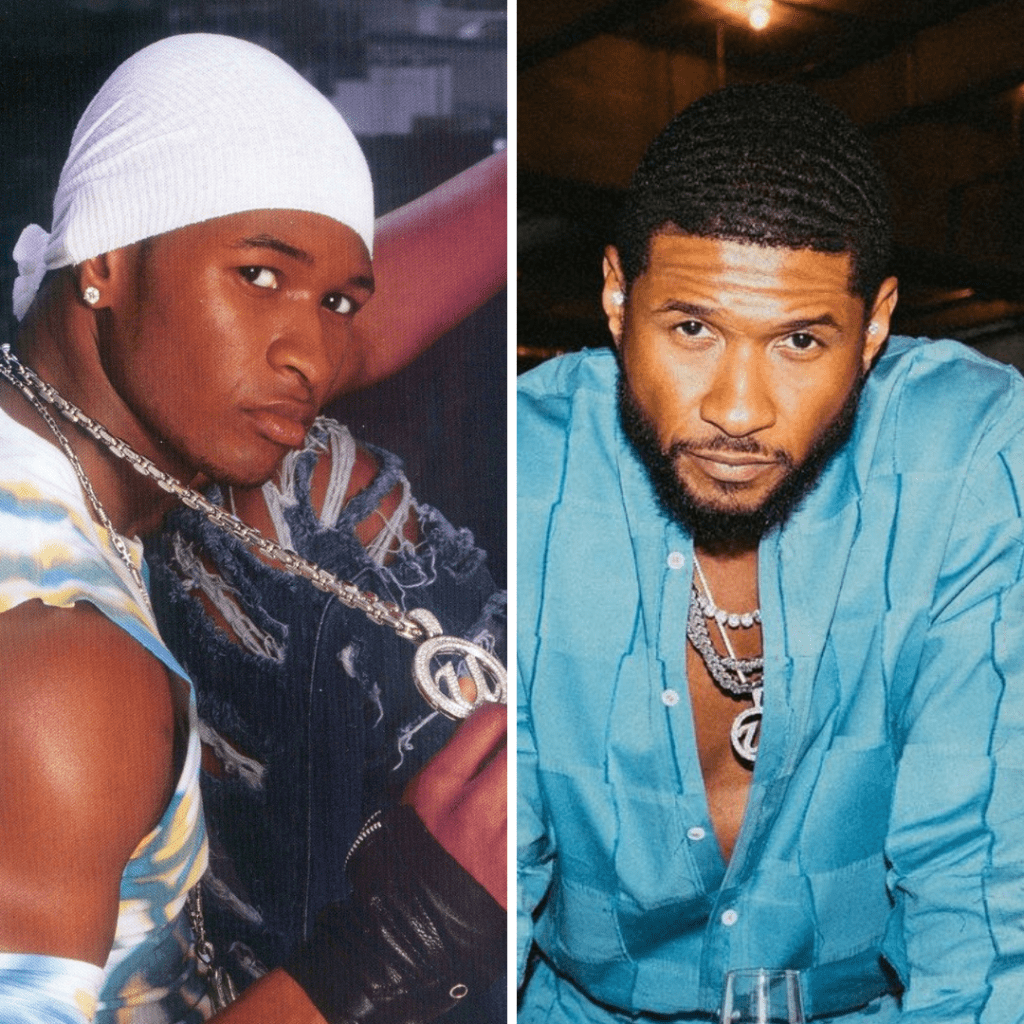 Music was his first love, so he focused more on that. He released the album 'Hard II Love' in 2016, which got great reviews worldwide. In 2018, he was back at it with another album named 'A' with Zaytoven. He's also still releasing singles – the most recent being 'GLU.'
John Legend
As his name suggests, John has truly been a legend in the music industry. His debut album 'Get Lifted' hit the top ten spot on the Billboard 200, proving his musical prowess! Afterward, he got more popular with songs like 'All of Me' which has over 2 billion views on YouTube, and 'Love Me Now.'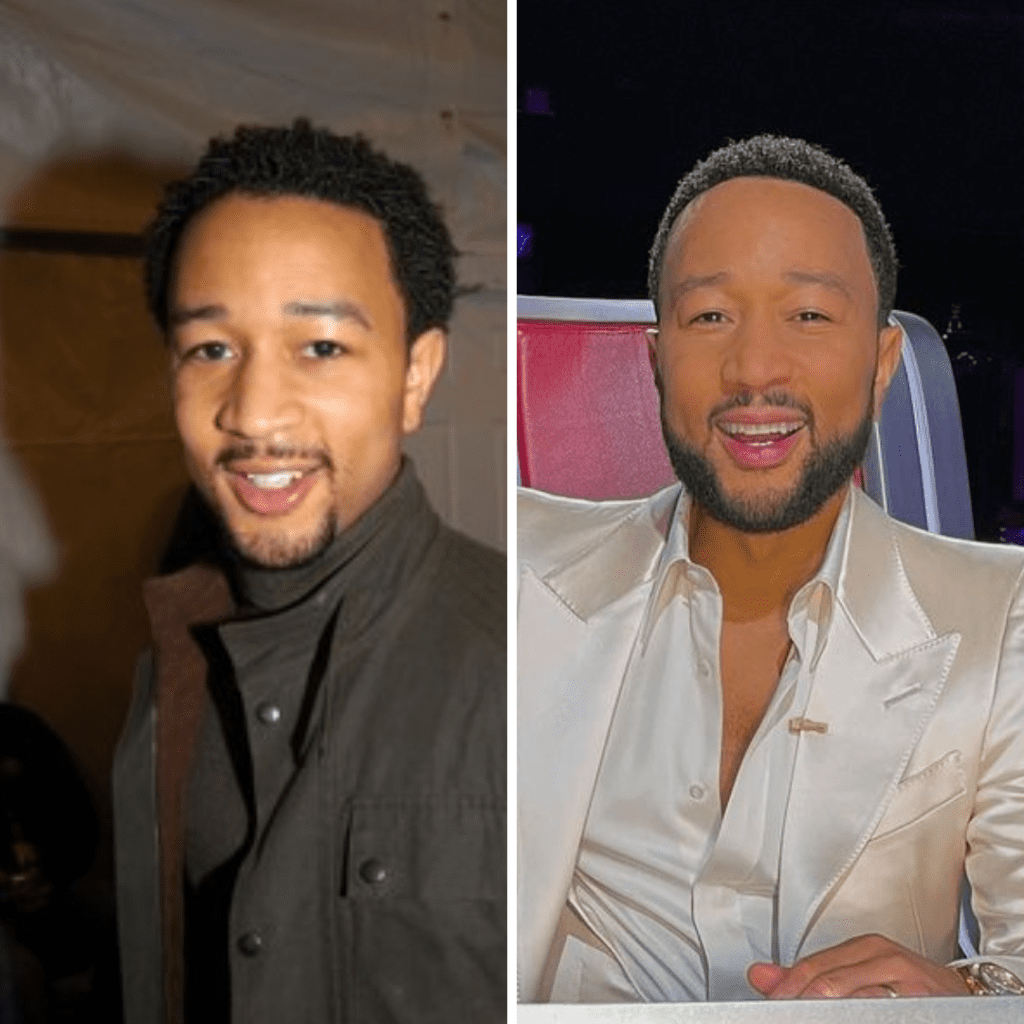 In the last few years, Legend has coached the participants of The Voice. He has also done a few cameo roles in shows like This Is Us and provided a voice-over for The Simpsons. Recently, in 2022, he released his eighth studio album named 'Legend.'
Adam Brody
Adam Brody is that one actor almost every other schoolgirl had a massive crush on! He rose to fame playing the sweet and caring "Dave Rygalski" in Gilmore Girls. However, he gained true fame after starring as "Seth Cohen" in the Fox TV series, The O.C. between 2003 and 2007.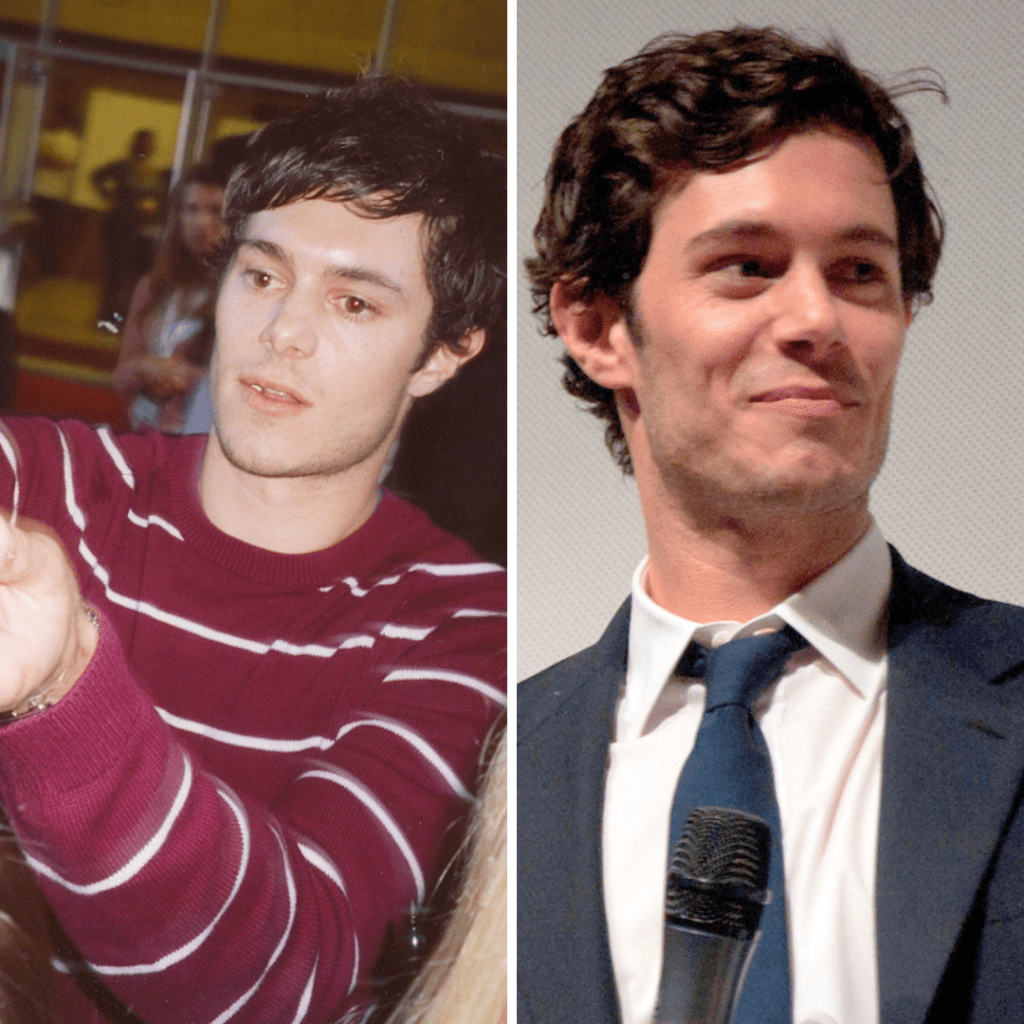 Did you know that Adam Brody married Leighton Meester, our very own "Blair Waldorf" from Gossip Girl, in 2014? He also went on to do movies like Shazam, The Kid Detective, and Promising Young Woman between the years 2019 and 2022. Recently, he starred in the Shazam sequel – Shazam! Fury of the Gods.
Shane West
Shane West is Hollywood's chocolate boy! He received a lot of fame through his role in the movie A Walk to Remember, an adaptation of Nicholas Sparks' book. This movie has become a favorite for most romance lovers and is still relevant today. He also starred in other romance movies like Whatever It Takes.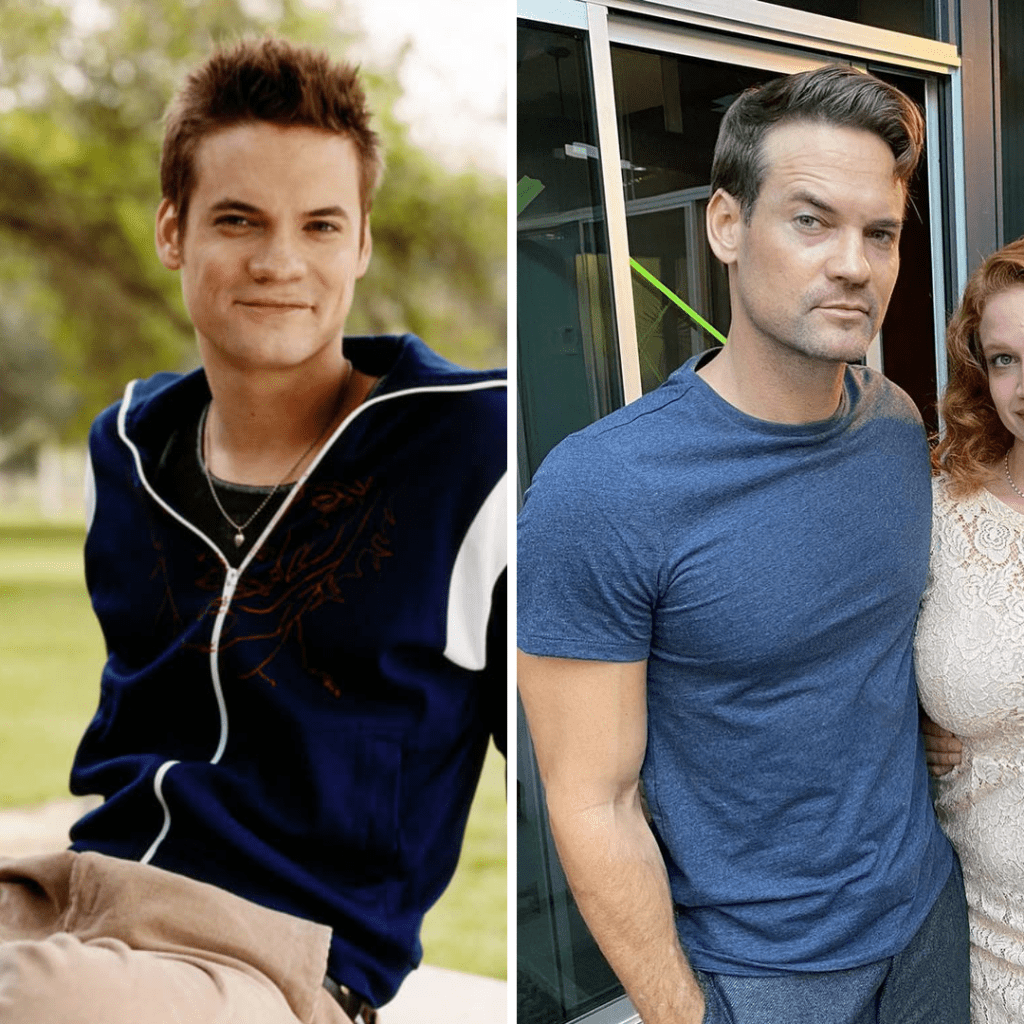 Aside from movies, West has also starred as the main character in various series like ER, Salem, and Nikita. In 2019, he played the DC supervillain, "Bane," in the TV series Gotham. Currently, he is working in the movies, and his last two projects, released in 2022, were Outsiders and Chariot.
Chad Michael Murray
Chad Michael Murray probably got every teen girl swooning over him in the 2000s, with his cute boyish grin and impeccable dimples! He was known for playing a recurring character on the first season of Gilmore Girls before moving on to rom-coms like A Cinderella Story.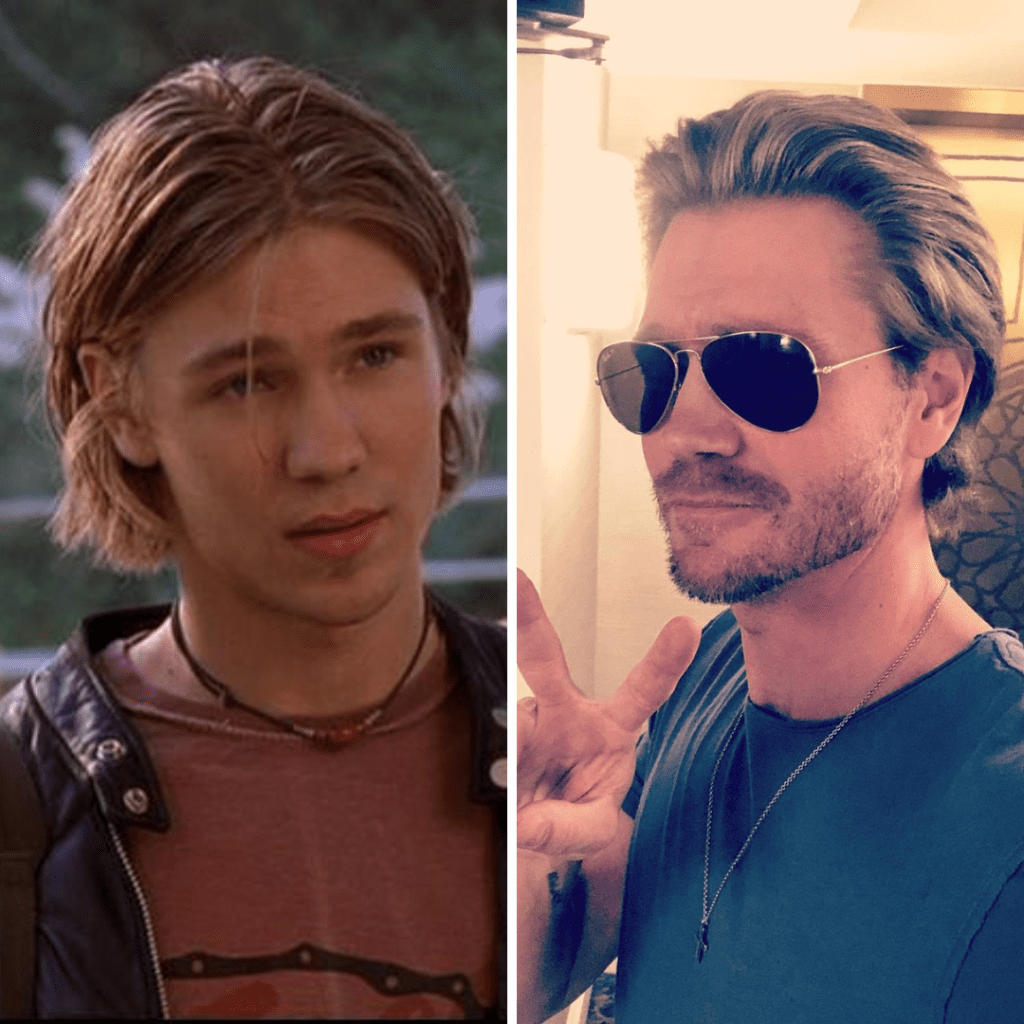 However, his breakout role was certainly on One Tree Hill, which aired from 2003 to 2012. In more recent years, he has played several roles in Hallmark's television movies. Murray also had a recurring role in the well-received CW show Riverdale, where he impressed the audience with his crazy acting!
Enrique Iglesias
Enrique Iglesias was the official Latin heartthrob for a lot of people in the '90s and 2000s. He hit his peak with his sizzling music beats and amazing voice in songs like 'Bailamos,' 'Hero,' and 'Somebody's Me.' Funnily enough, he's also popular for a cameo role in the cult-classic sitcom How I Met Your Mother.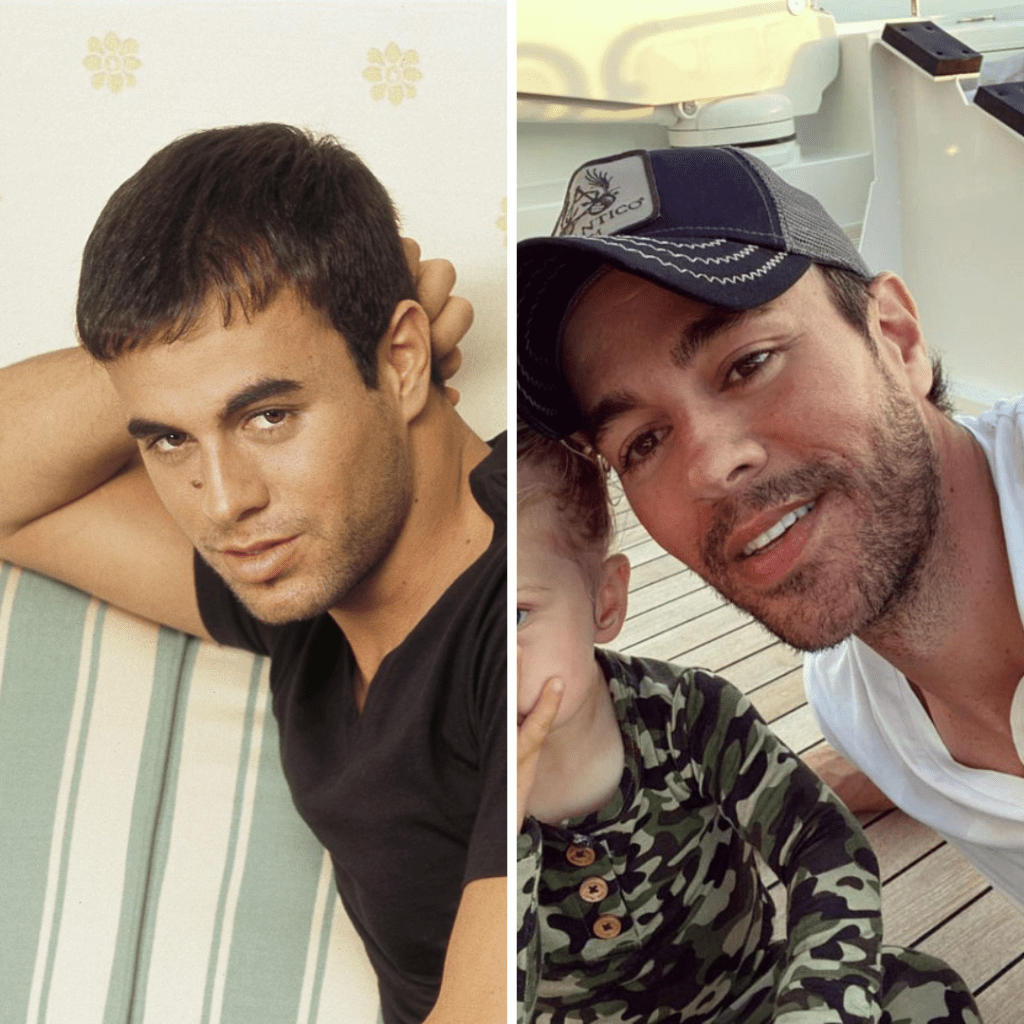 Throughout the years, Iglesias has produced and released various music albums, including 'Euphoria' released in 2010, and 'Final' in 2021. Sadly, he decided that Final would be his last album. But he's not planning to retire any soon, as the rumors have suggested. Thank heavens for that!
Hugh Grant
You cannot not know Hugh Grant if you consider yourself a rom-com lover! This dashing English actor has been in some of the most celebrated romantic movies of all time, like Love Actually, Notting Hill, and Bridget Jones's Diary. To date, these movies are still a staple among lovers of the genre.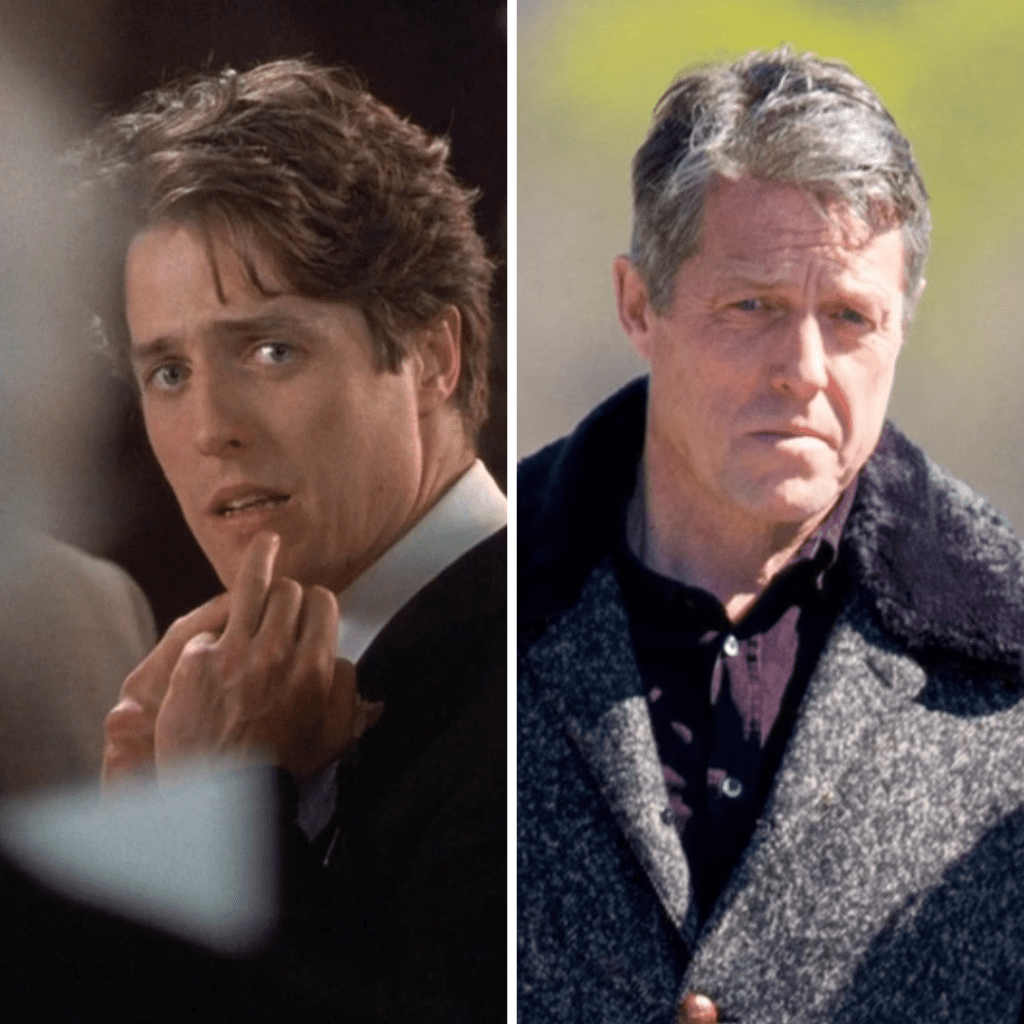 In recent times, Grant has transitioned to more action and thriller-based roles. Some of his current popular movies include The Gentlemen (2019) and Operation Fortune: Ruse de Guerre (2023). Needless to say, he's still rocking these roles with his charismatic personality and distinct unforgettable voice!
Orlando Bloom
There's hardly anyone who doesn't know Orlando Bloom. Back in the 2000s, he was in two of the biggest movie franchises, The Lord of the Rings and Pirates of the Caribbean. He was one of the few actors who bagged such prestigious movies right from the start.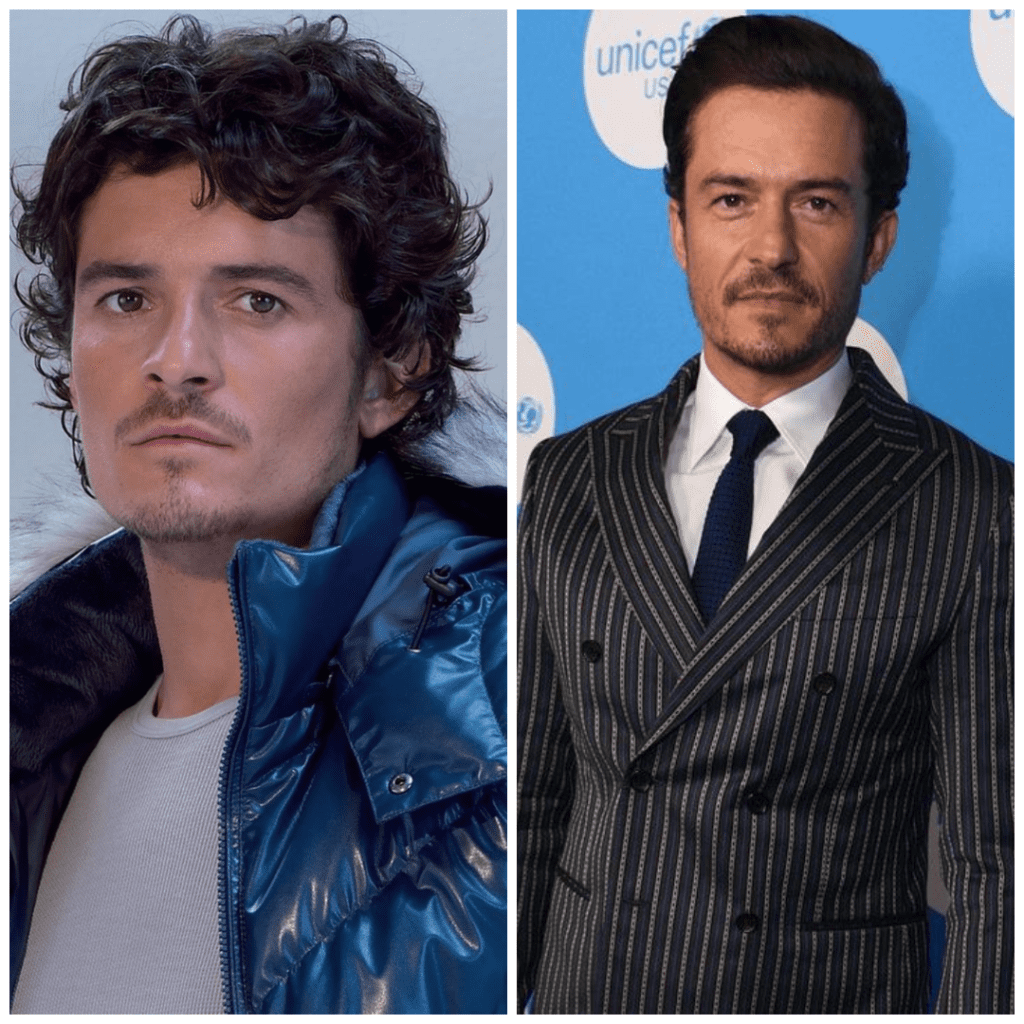 Over the years, Bloom has gotten multiple opportunities to star in other installments of Pirates of the Caribbean and movie series like The Hobbit. Between 2019 and 2023, he played the main character in the show Carnival Row and was praised for his performance.
Patrick Dempsey
Fans of Grey's Anatomy unite! After all, we all know Patrick Dempsey for his role as "Dr. Derek Shepherd" in Grey's Anatomy. But before that, he acted in movies and series like Scream 3 and Sweet Home Alabama. He also got more popular for his main role in Disney's Enchanted.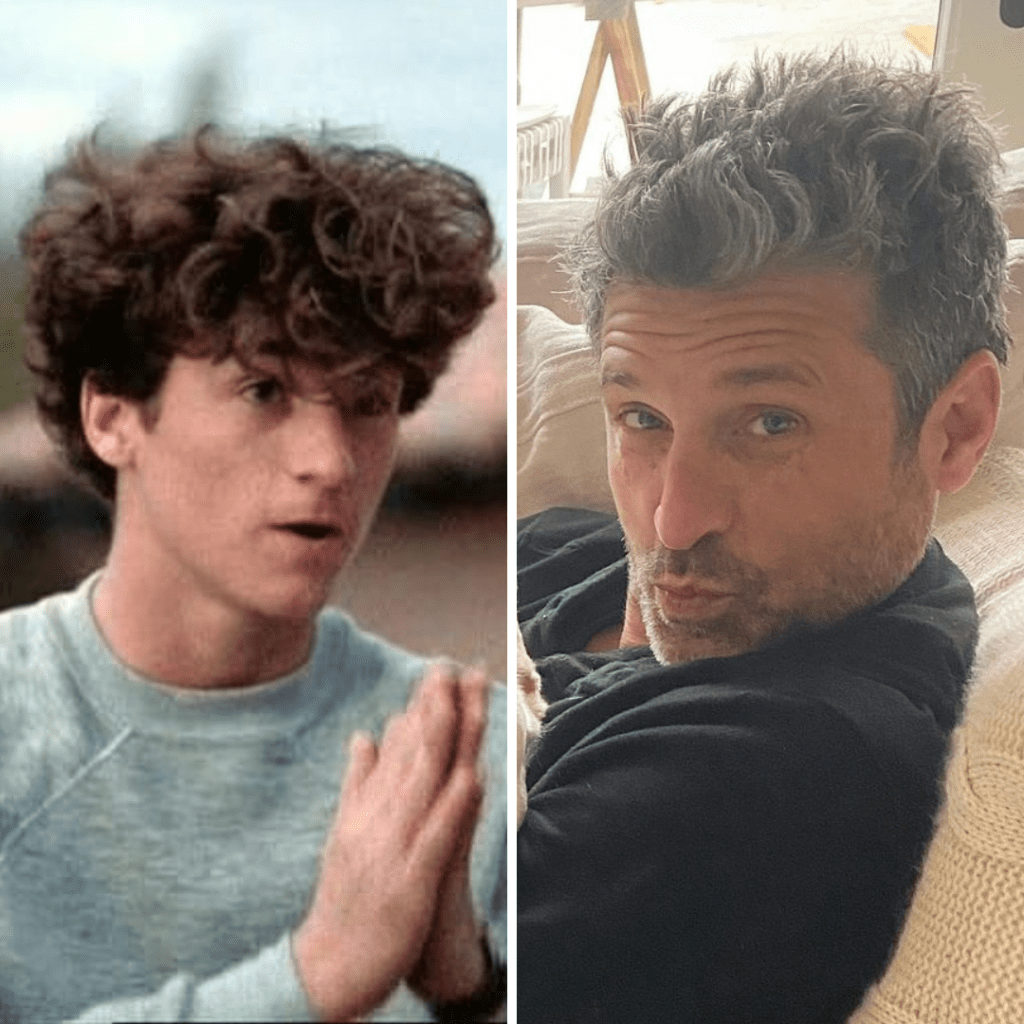 As of now, Dempsey is starring in the TV series Devils, where he plays the role of an American CEO. He was also in the sow The Truth About the Harry Quebert Affair a few years ago. In Season 17 of Grey's Anatomy, Patrick surprised the fans and reappeared on the show as "Dr. Derek!"
Robert Schwartzman
The Princess Diaries has pretty much been a part of every teen girl's childhood, and so has Robert Schwartzman! He played the role of "Michael Moscovitz," the main love interest of "Mia Thermopolis," and stole our hearts with his innocent looks!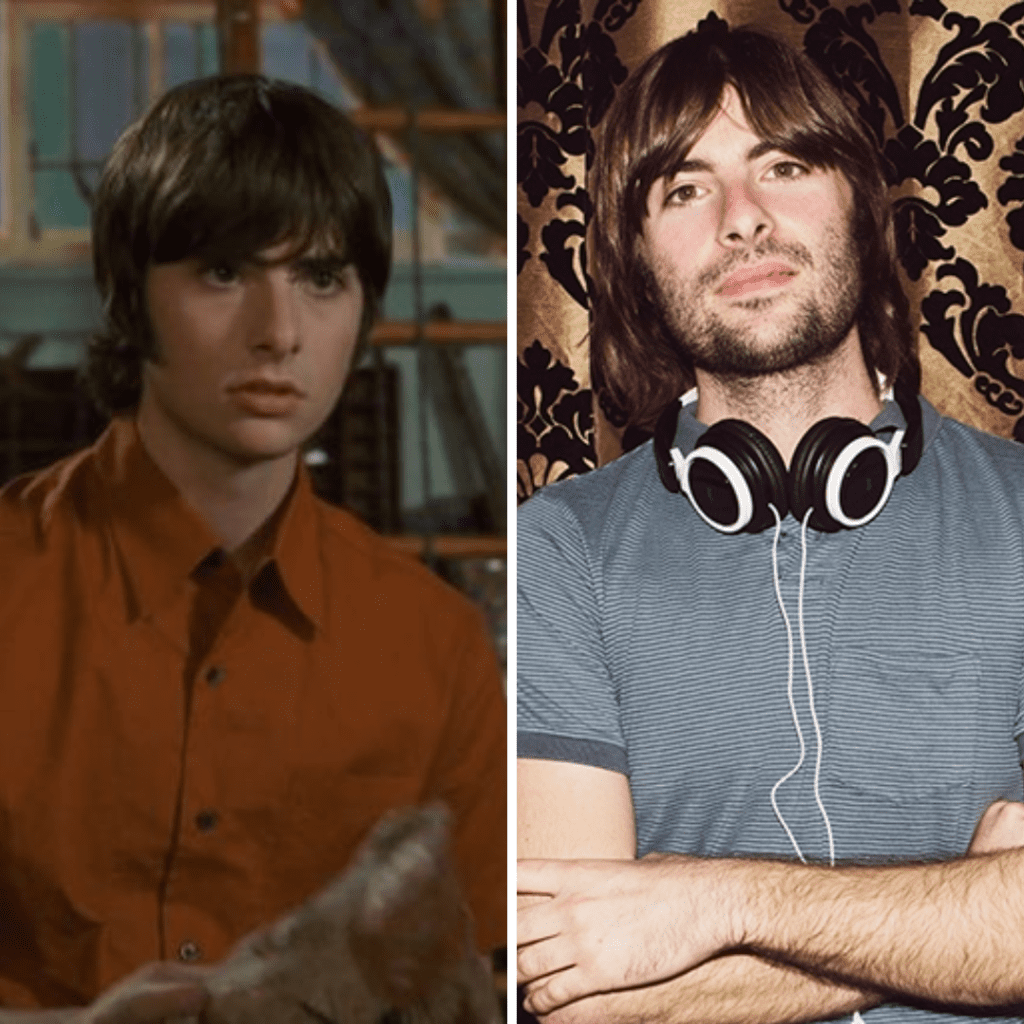 After The Princess Diaries, Robert didn't star in many movies. Instead, he decided to go behind the camera and directed movies like Dreamland and The Argument. Quite the multi-talented star, he has also dabbled in a bit of music composition.
Erik von Detten
Erik von Detten was known for a lot of things in the 2000s. His first proper role was in Days of Our Lives (Yes, the "Joey Tribbiani" one). However, he actually got popular for his voice-overs in the animated show, Recess.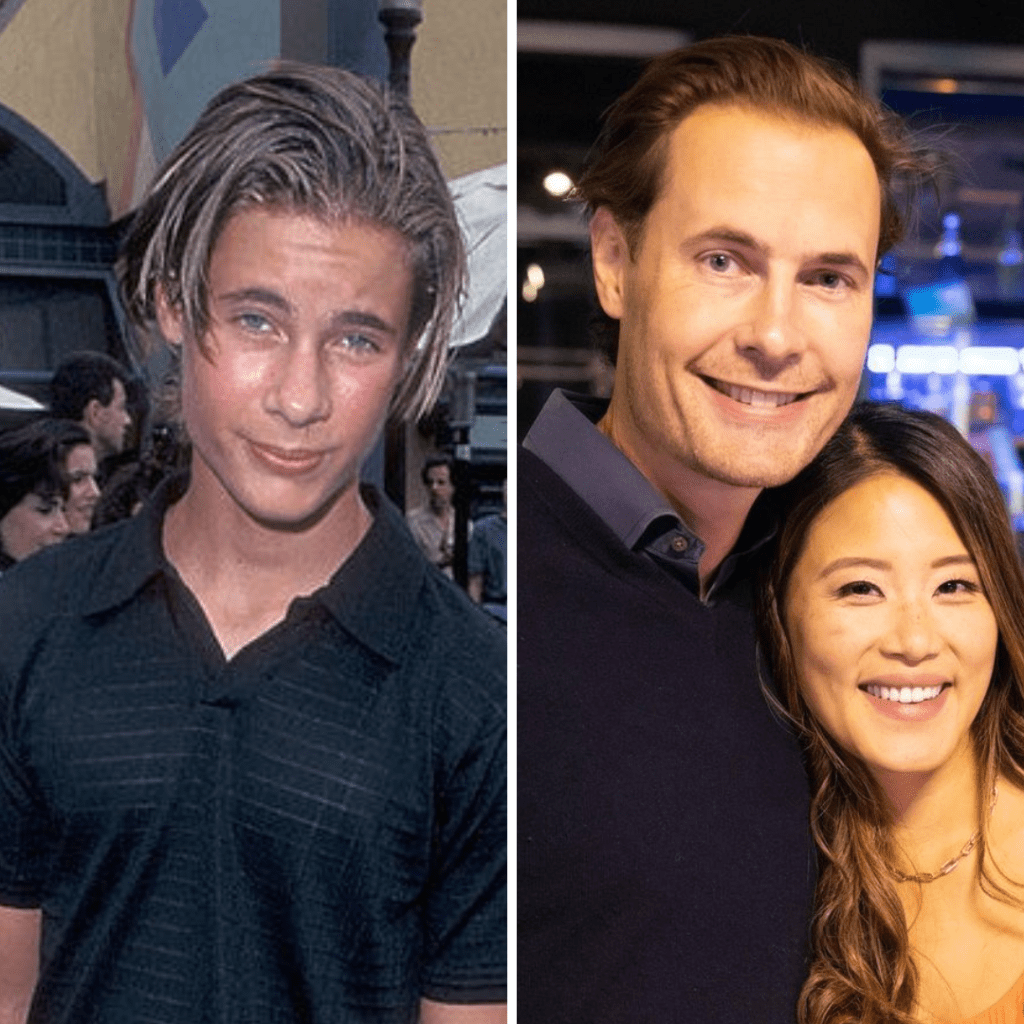 Between 1993 and 2003, Erik starred in multiple shows and movies. He was also the voice-over artist for Sid Phillips, a character in the famous Toy Story franchise. Sadly, Erik decided to exit the film industry, citing various reasons. Currently, he works as a sales manager.
Zac Efron
If you're a Disney fan, you probably crushed on Zac Efron back in the day! Zac is popularly known for playing "Troy Bolton" in the famous Disney movie series High School Musical. He also starred in other popular teen-fiction movies like 17 Again.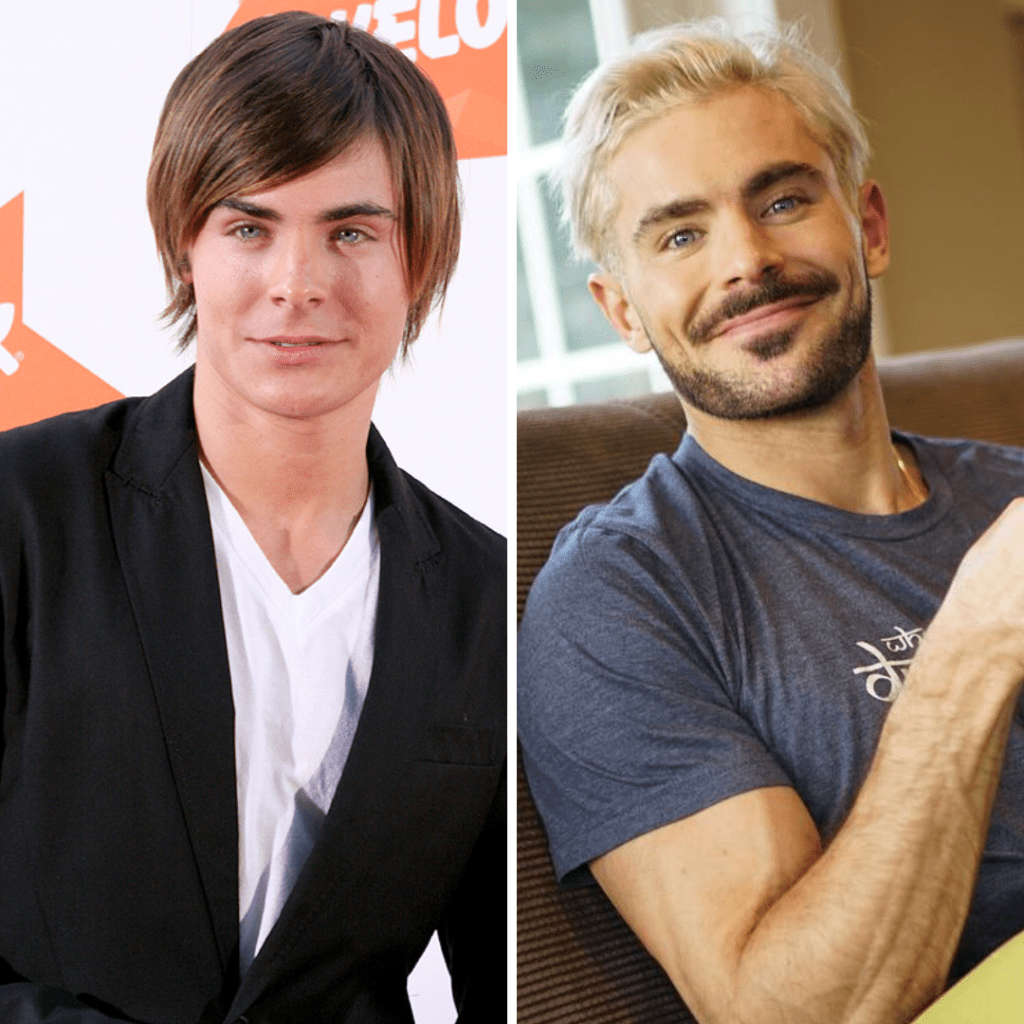 After his Disney era, Efron went on to work with various big stars in other movies like Baywatch and The Greatest Showman. His remarkable performance in Extremely Wicked, Shockingly Evil, and Vile, a film based on Ted Bundy's life, left everybody speechless.
Jordan Calloway
Back in the day, Nickelodeon used to air multiple teen sitcoms, including Unfabulous. Jordan Calloway became popular among teens for playing the character "Zack Carter-Schwartz," an adorable basketball player in the show. He also played many other big and small roles in shows like ER and The Glades.
If you're wondering where you may have seen Jordan recently, allow us to help you out. Currently, he plays the recurring role of "Chuck Clayton" in Riverdale. In 2022, he was also cast as one of the main characters in the action series Fire Country.
Daniel Radcliffe
Raise your wands, fellow wizards, because Daniel Radcliffe is here to remind you of magic! As a young teen, this guy became one of the most prominent celebrities for playing the famous literary hero "Harry Potter" between 2001 and 2011.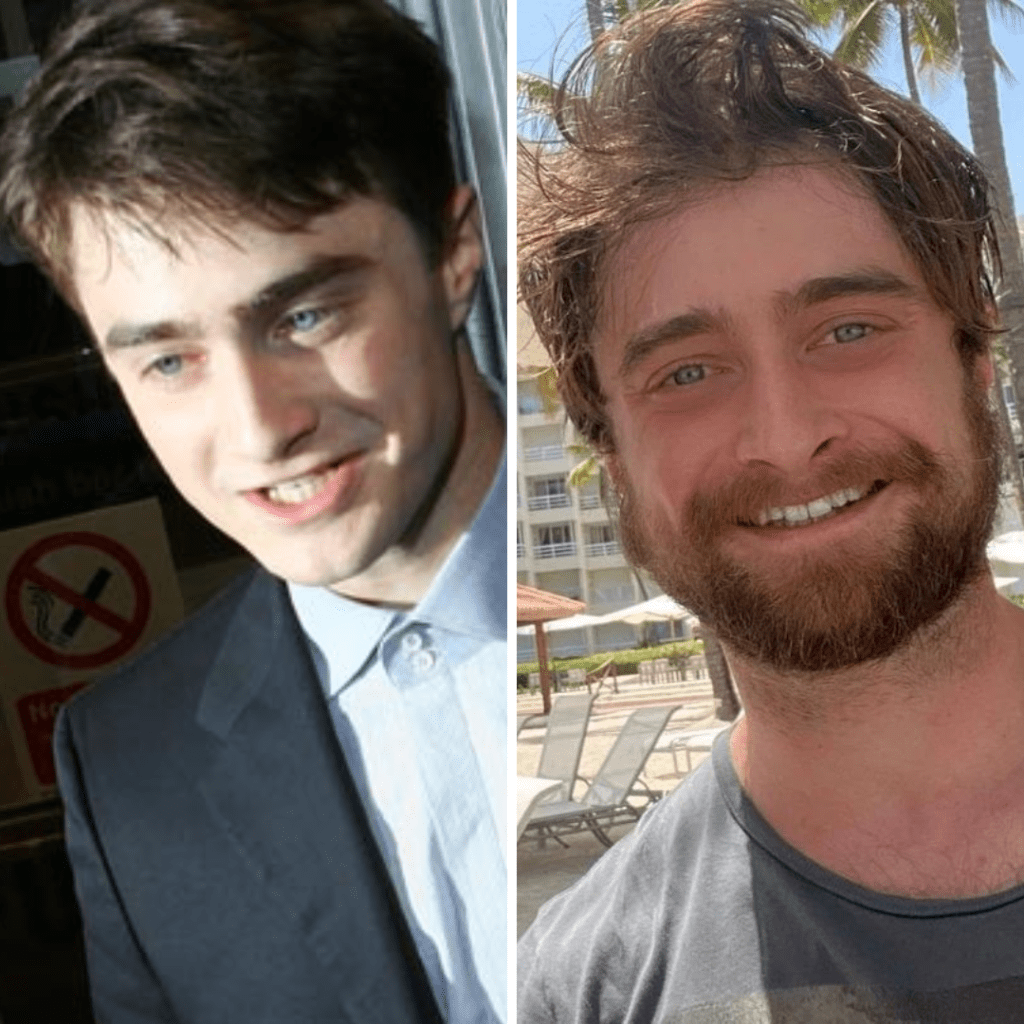 After that, Radcliffe got roles in other movies like The Women in Black and Now You See Me 2. You'll also get to see him in two new movies, We Do Not Forget and Miss Sarajevo, being released this year. His detective looks and English accent have enabled him to carve out quite the niche!
Rider Strong
Most shows often have that one side character you just can't help but crush on. Well, in the '90s, Rider Strong played the role of "Shawn Hunter" in the ABC sitcom Boy Meets World. Even though he wasn't the main character, his goofy and bad-boy-ish looks got him a lot of love from the audience.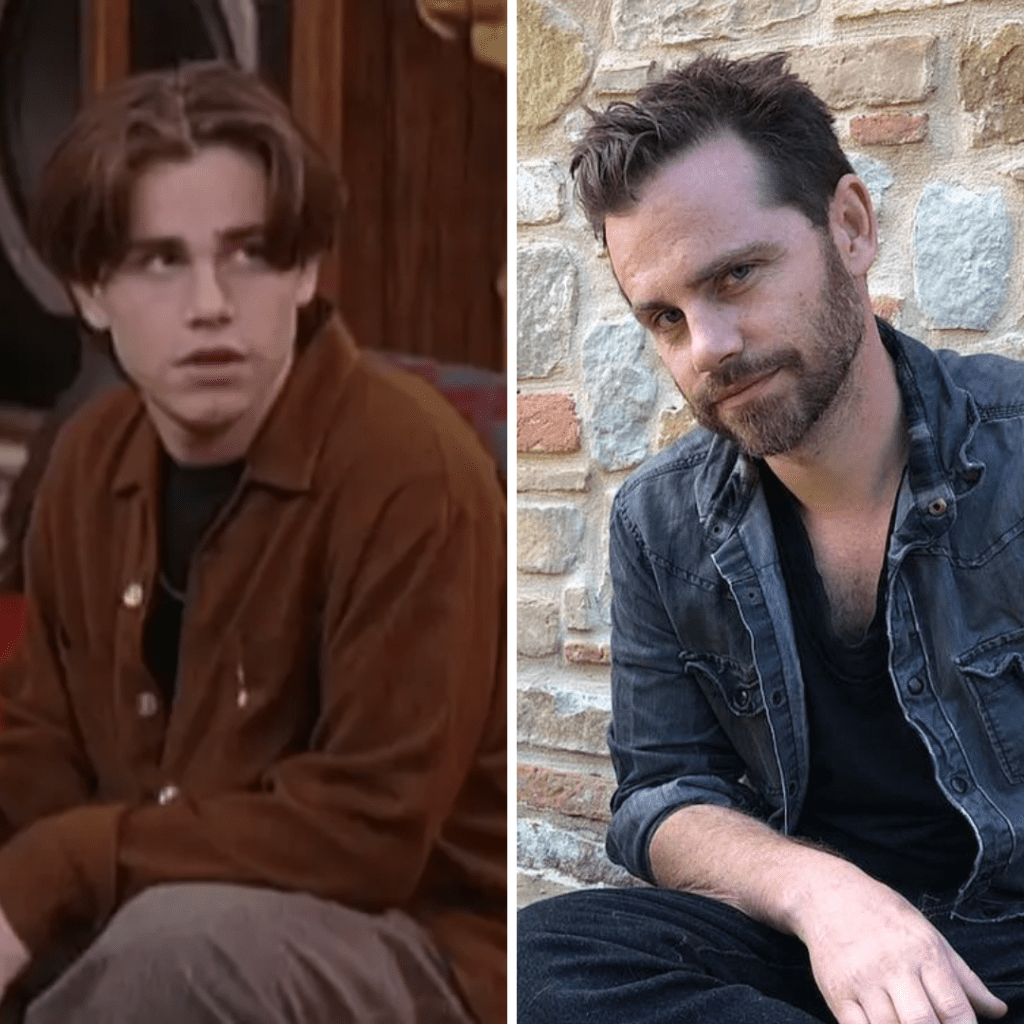 Apart from starring in movies and series, he has also provided voice-overs for animated shows like Kim Possible and Star vs. the Forces of Evil. As of 2023, Strong doesn't seem to be in any anticipated movies or shows. Well, here's to hoping we get to see him soon!
Joshua Jackson
CW shows gave a dazzling career start to many celebrities, including Joshua Jackson. After playing the remarkable role of "Pacey Witter" in Dawson's Creek, he gained a lot of attention. He then bagged hit movies like The Lone Star State of Mind and The Skulls. Honestly, who can resist his boyish charm?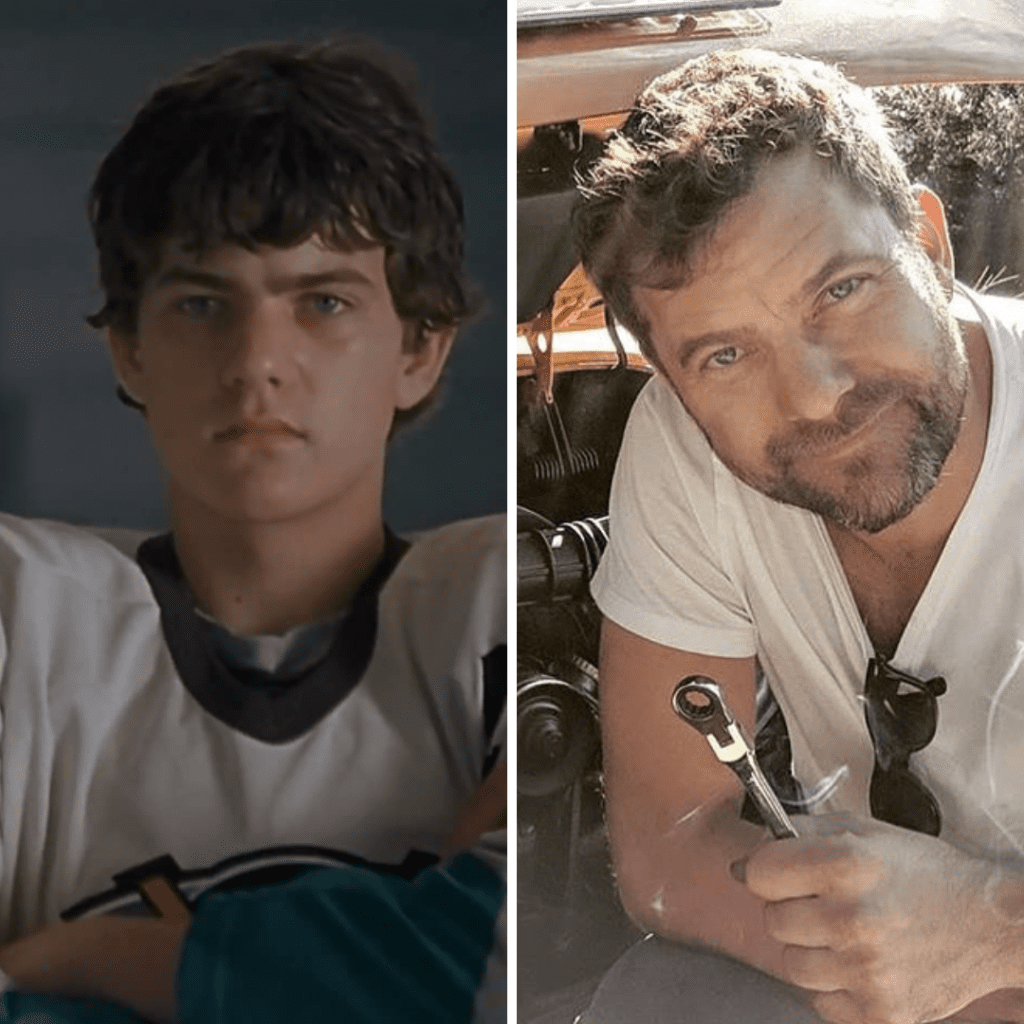 Through almost three and a half decades (1988 – 2023), Jackson has played a variety of roles. It just shows how phenomenal he is as an actor! Additionally, he is expected to star in an upcoming miniseries named Fatal Attraction.
Josh Duhamel
Initially, Josh or Joshua Duhamel was a model, but he soon got to kick start his acting career through the soap opera All My Children. Later on, he also appeared on the NBC show Las Vegas. He then got even more famous after starring in the movie Win a Date With Todd Hamilton in 2004.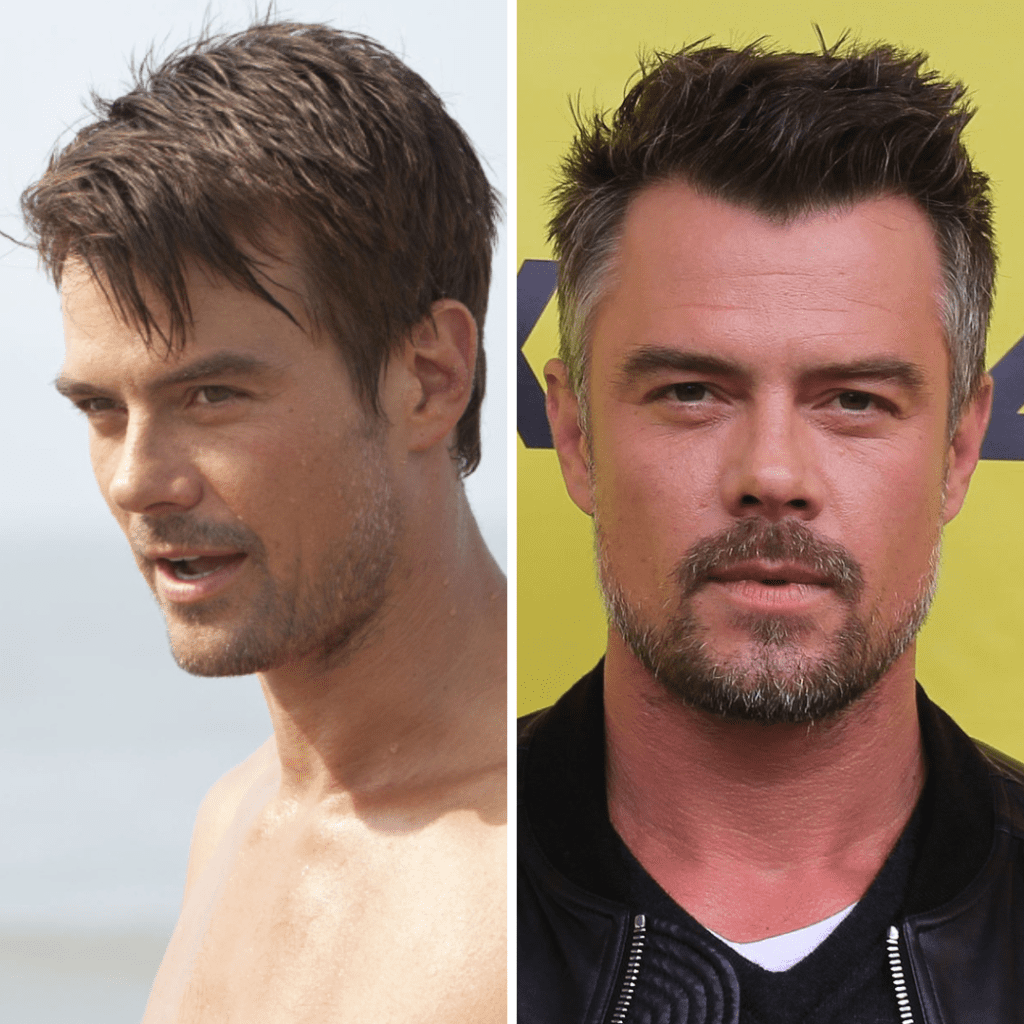 It certainly feels like Josh Duhamel went the rom-com way, as most of his more recent movies like Safe Haven and Shotgun Wedding are from that genre. That said, sometimes, he also does thriller movies like Bandit and The Institute.
Freddie Prinze Jr.
Most of us know Freddie Prinze Jr., the son of the Hollywood actor and stand-up comedian Freddie Prinze. Unlike his dad, who was more interested in comedy acting, he gravitated towards youth-centric movies like I Know What You Did Last Summer. However, we all remember most for She's All That.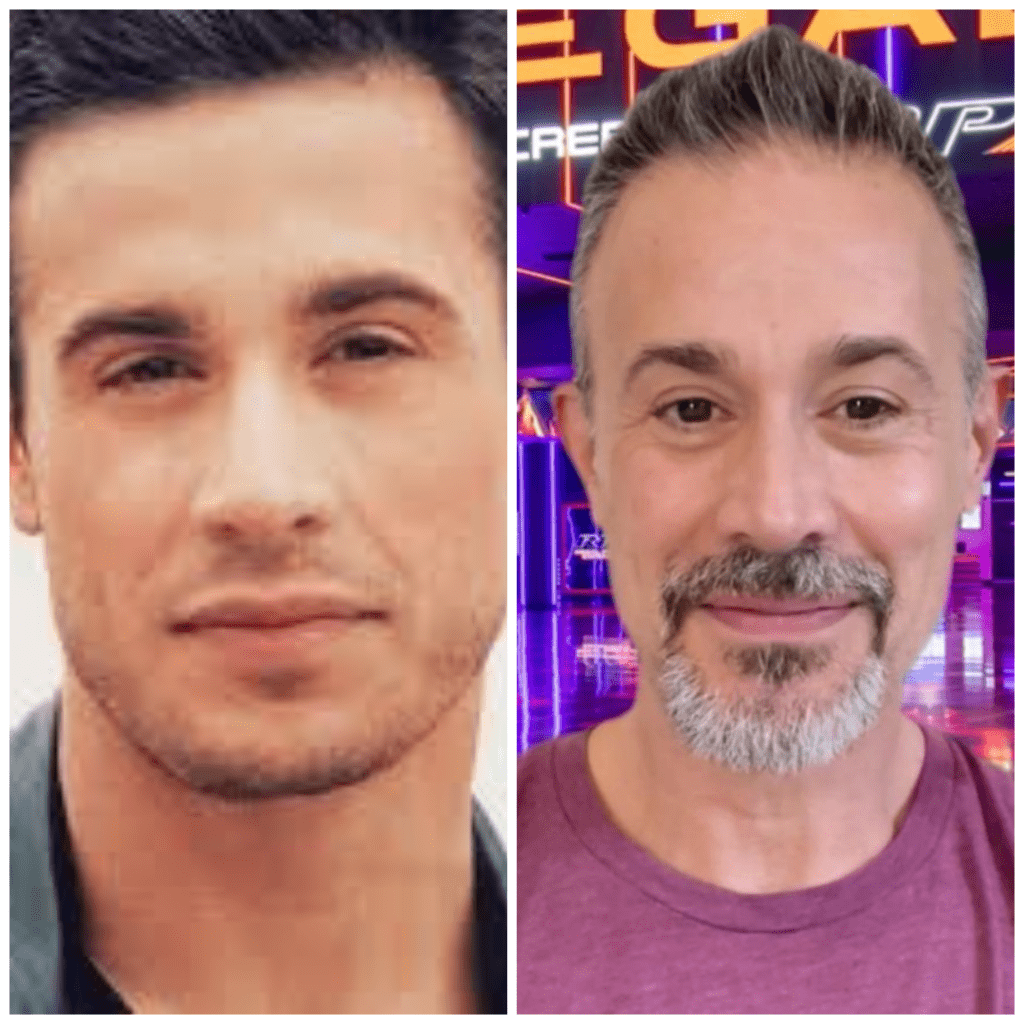 In recent years, Freddie has done several small and big roles. He also had a voice-acting role in the animated series Star Wars Rebel. If you were a Freddie fangirl, you can catch him in his latest Christmas movie Christmas with You, released in 2022.
Jared Padalecki
Gilmore Girls gave many young and handsome celebrities an opportunity to star in big productions, including Jared Padalecki, who played the recurring role of "Dean Forester." However, his biggest role to date certainly has to be "Sam Winchester" on Supernatural.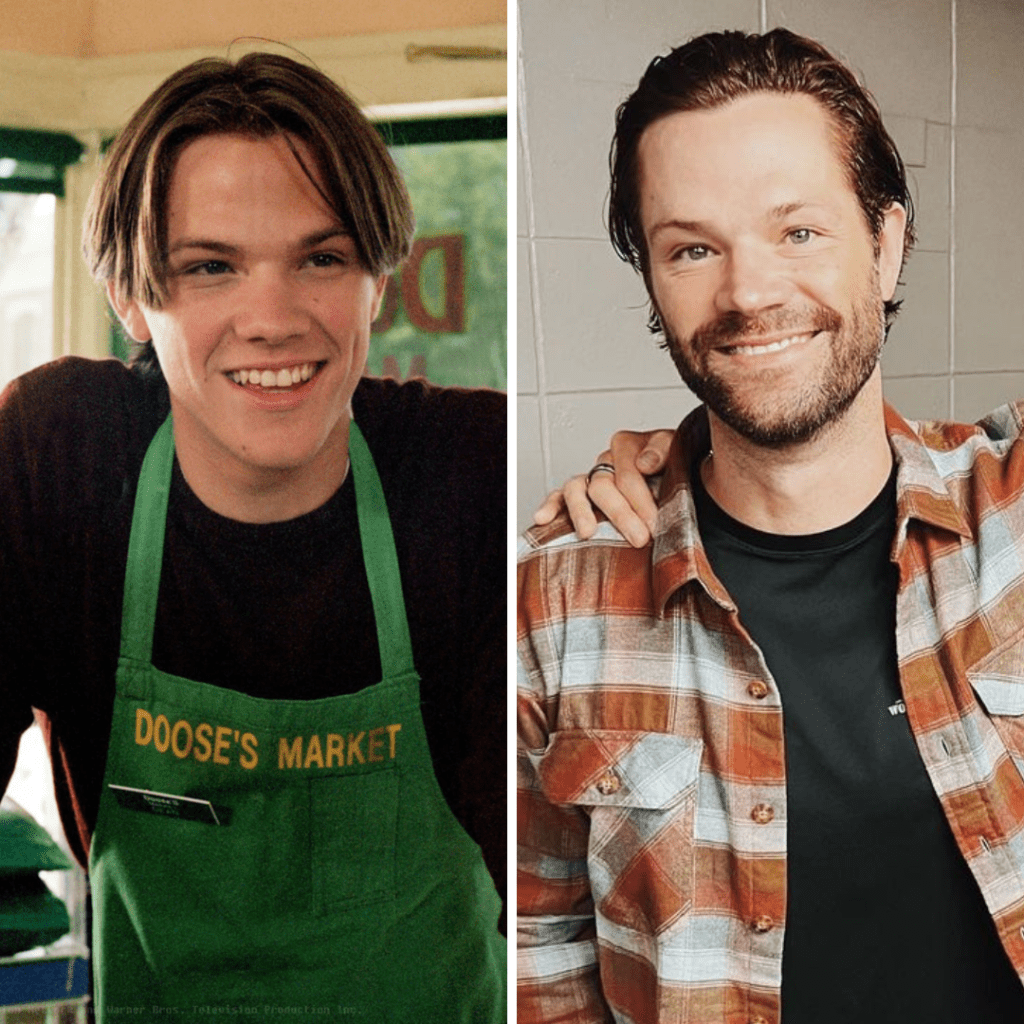 Along with slaying all sorts of monsters on that show, Padalecki also slayed his other roles in different productions like Friday the 13th and House of Wax! As of 2021, he has been playing the lead role in the action-crime drama Walker.
Luke Wilson
You might recognize Luke Wilson from Legally Blonde (our guilty pleasure!) and the dark comedy movie Rushmore. His character, "Dr. Peter Flynn," in Rushmore, made him well-known amongst movie enthusiasts and young women! He was also on the celebrated series, That 70s Show, where he had a recurring role.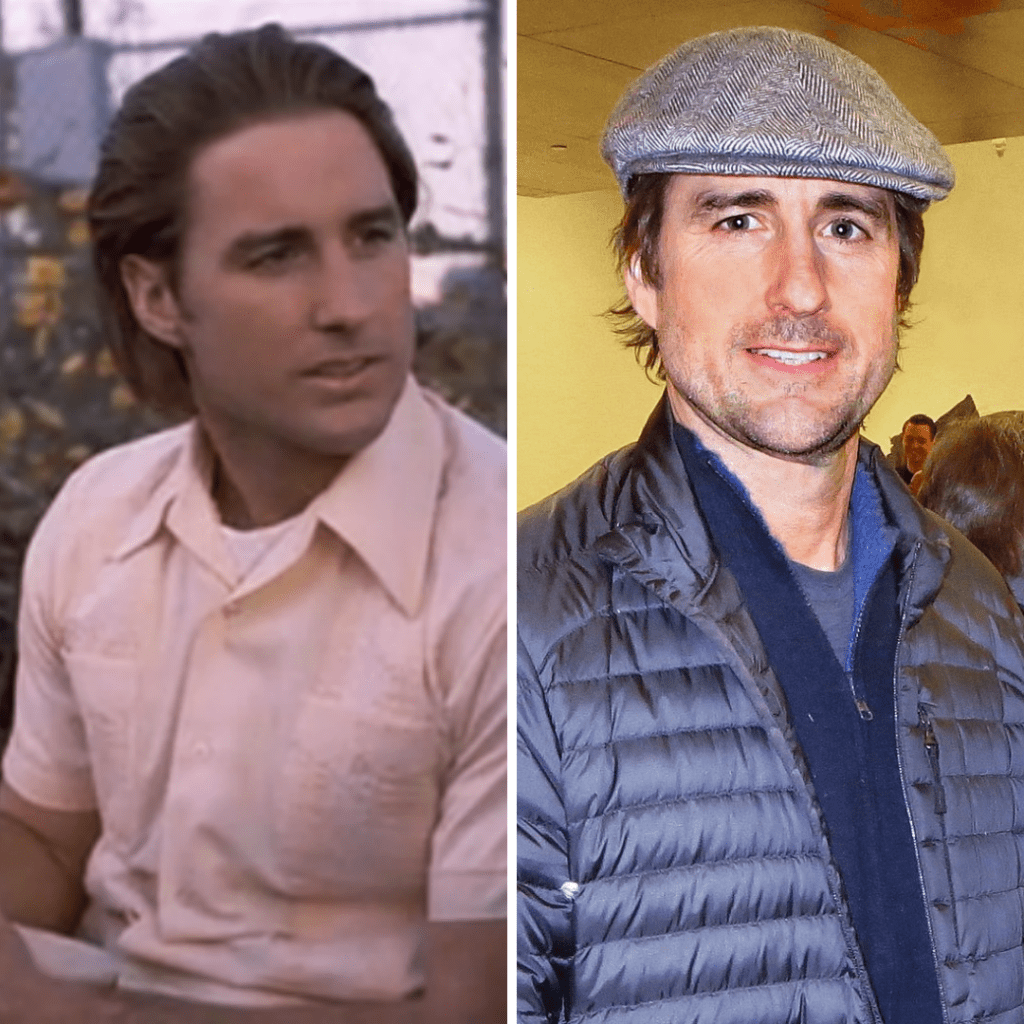 Wilson is known for his witty dialogue delivery and deadpan expressions, which have gained him many amazing roles. Hence, he didn't fade into nothingness and has starred in recent movies like Berlin, I Love You (2019), and Look Both Ways (2022).
Devon Sawa
Devon Sawa is a Canadian actor who got into the scene in the 1990s and is well-known for many movies and series. But, it was Final Destination that got him the popularity he deserved. He was also involved in many voice-acting projects like Spider-Man: The New Animated Series.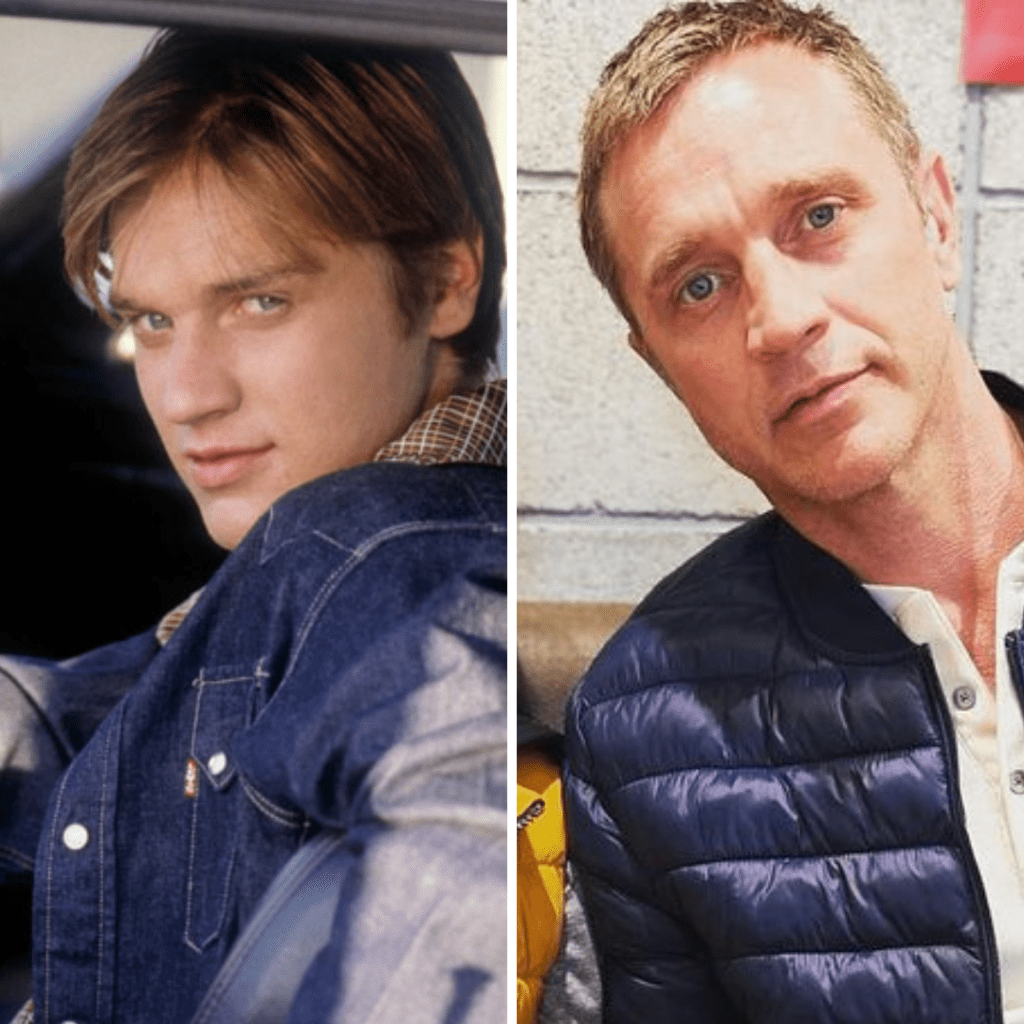 Even now, Sawa is actively involved in starring in the latest productions. He has a recurring role in Chucky which was released in 2021 and Magnum P.I. Additionally, he's been in a variety of movies like Black Friday and Gasoline Alley. He seems to be unstoppable amongst other celebs!
Jonathan Bennett
Mean Girls is forever etched in the heart of pop culture, and so is Jonathon Bennett, who played the role of "Aaron Samuels" in the movie! Funny enough, every October 3rd, you'll see memes and pictures of the famous scene between Jonathan and Lindsay doing the rounds!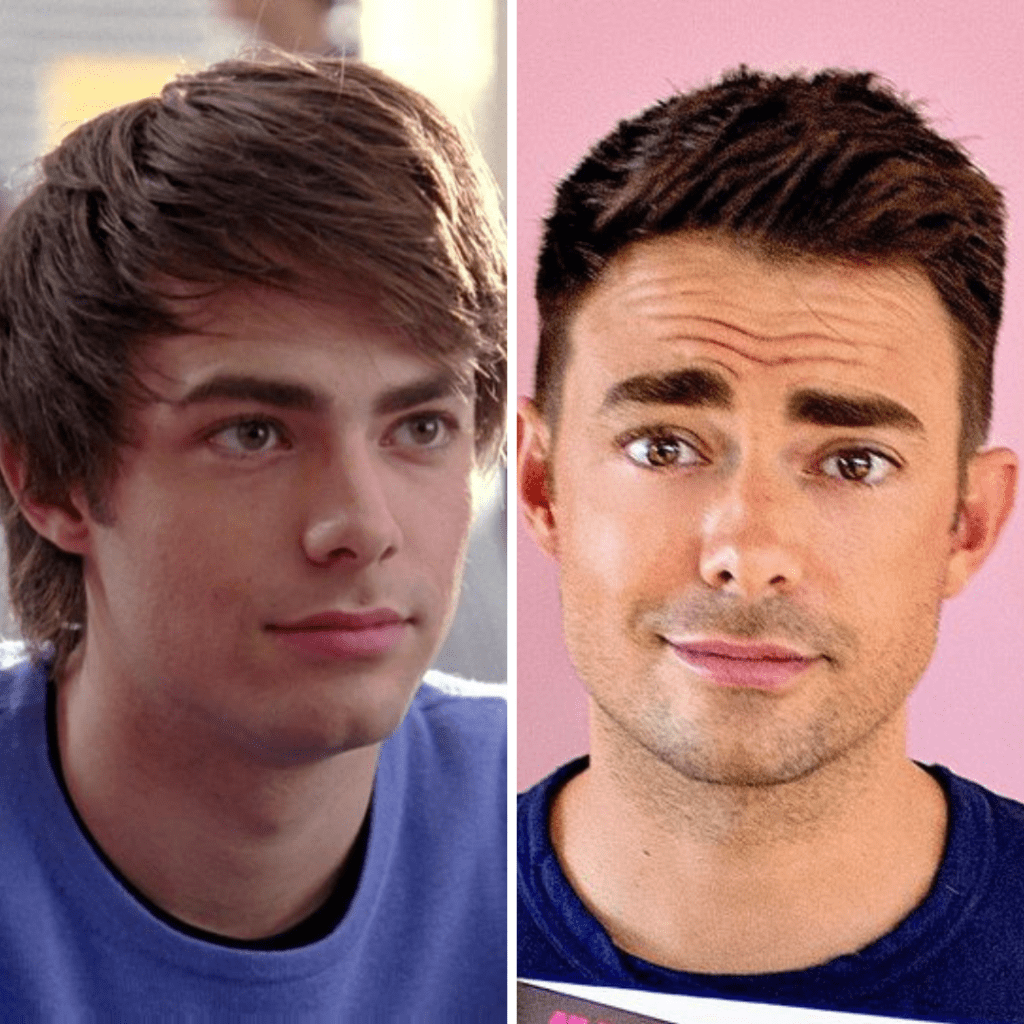 Bennett bagged many roles in comedy like Author Anonymous and drama movies like Anything Is Possible. Between 2016 and 2022, he starred in many television movies like Wedding of a Lifetime and The Christmas House. Most of them are on the Hallmark Channel.
Corbin Bleu
If you remember "Troy Bolton" from High School Musical, you must also remember his best friend, Chad, played by Corbin Bleu. It was the peak Disney era, and he had a lot of young fangirls crushing over his looks and characters! You might've also seen him in the soap opera One Life to Live.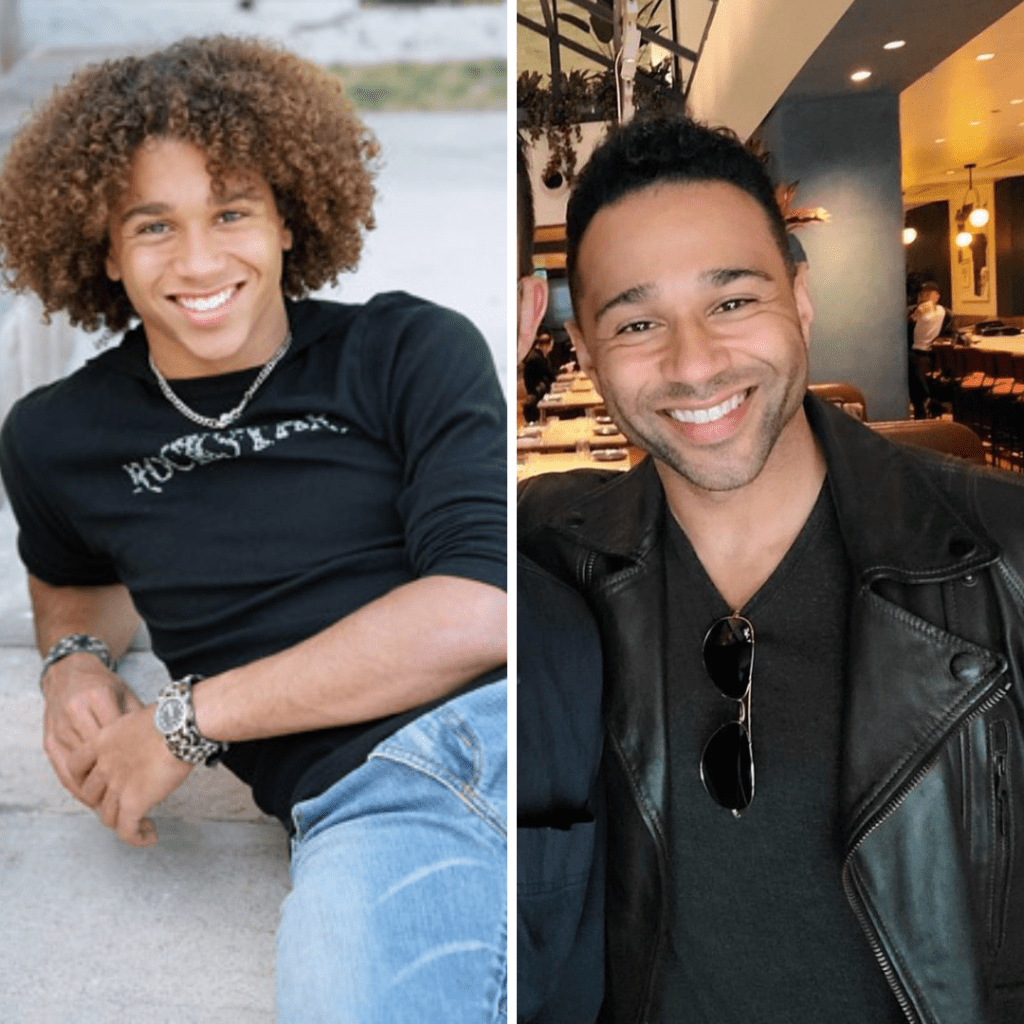 Bleu didn't stop acting after HSM as he continued to work in more movies and shows. Just like many other celebrities, he has also starred in cutesy Christmas movies like A Christmas Dance Reunion and Campfire Christmas. If you're his fan, your present year's Christmas movie list just got more exciting!
Hayden Christensen
Hayden Christensen is yet another Canadian celebrity that made it big in Hollywood with his dashing appearance and spectacular acting chops. He played the main antagonist, "Darth Vader," in the entire Star Wars franchise. He has also worked in other superhit movies like Awake and Takers.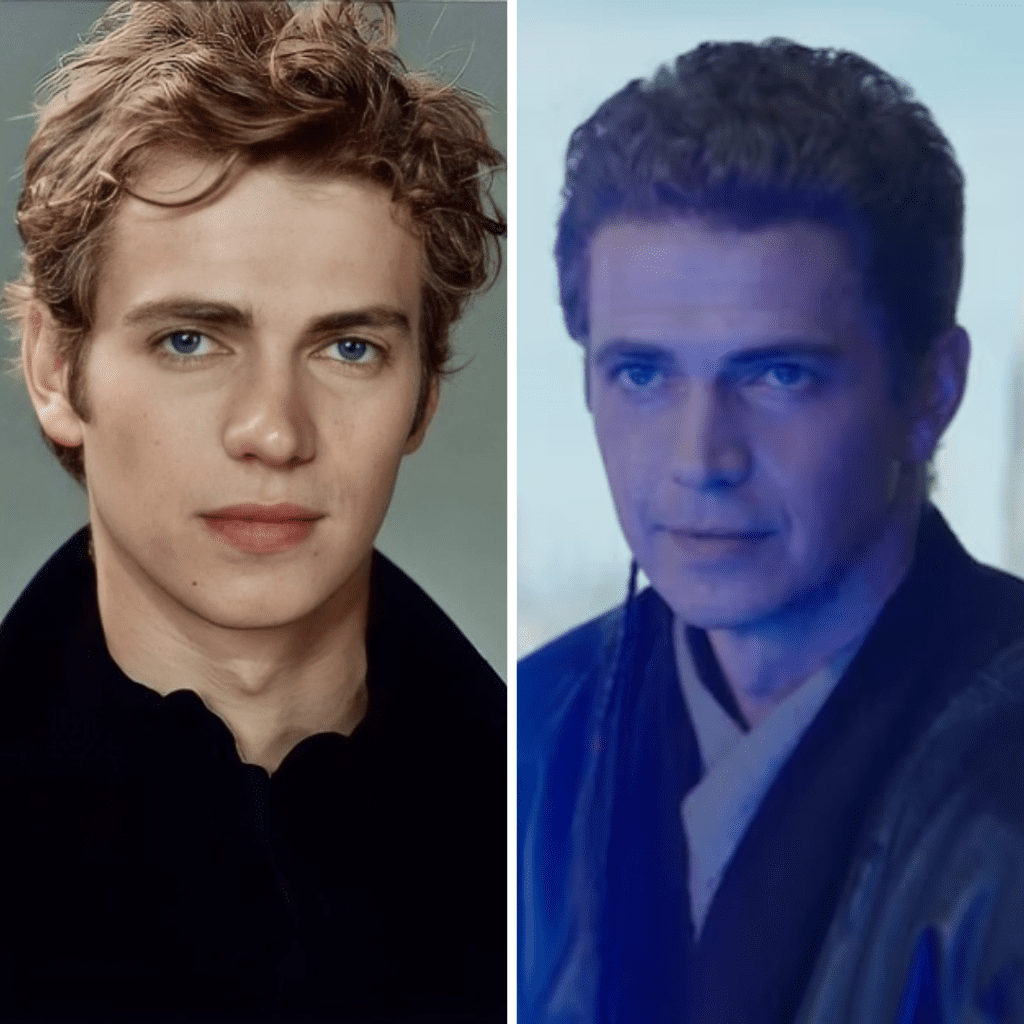 Although the Starwars movies ended with the last installment in 2019, Hayden didn't stop. In 2022 and 2023, he starred in the miniseries Obi-Wan Kenobi and the upcoming series Ahsoka. Well, may the Force be with him so he can continue to bless us with his talent (and looks)!
Omarion
Omarion is mainly an R&B singer who was famous among the masses back in the 2000s. His band B2K achieved great feats with their songs "Uh Huh" and "Bump, Bump, Bump." Along with songwriting and singing, he also dabbled in acting and starred in movies like You Got Served and Somebody Help Me 2.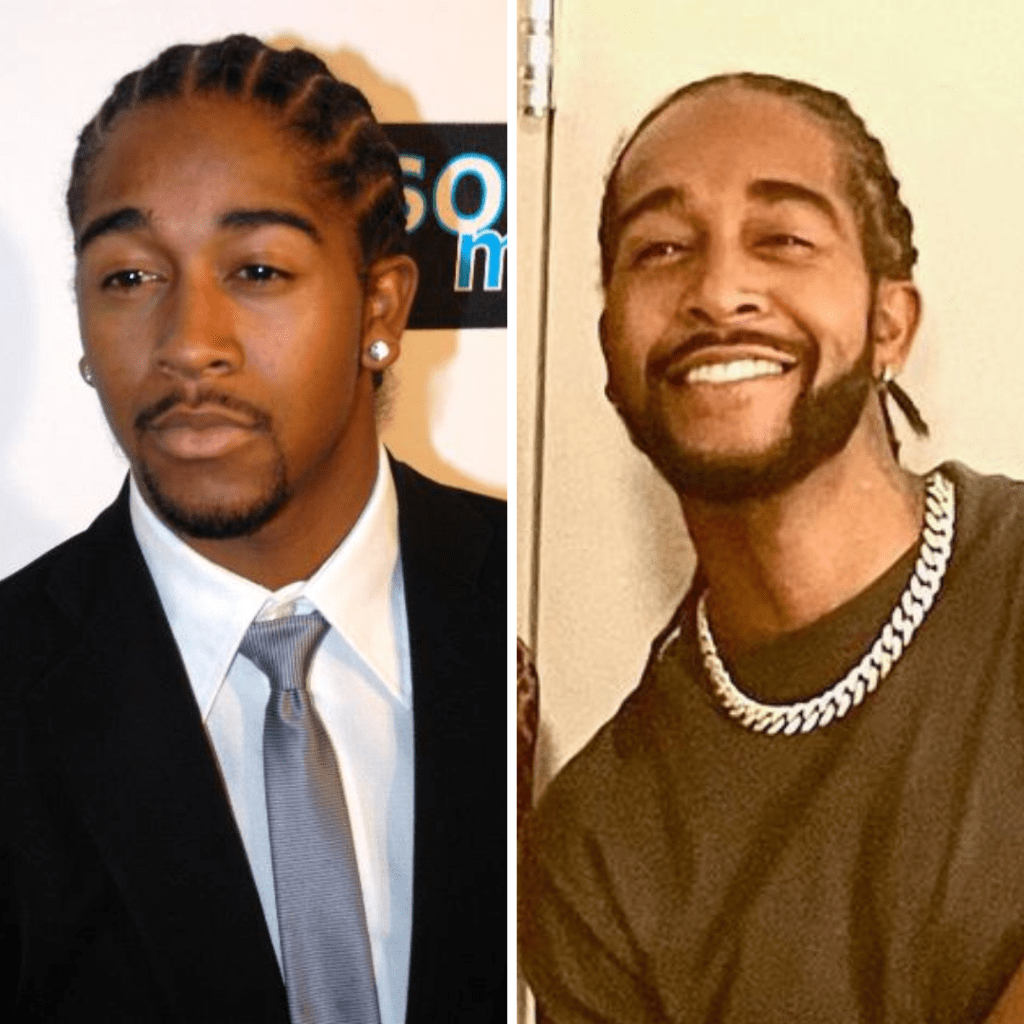 In the last few years, Omarion has had guest appearances on many shows like Kourtney and Khloe Take Miami and America's Best Dance Crew. In 2021, His fans were overjoyed to see him as Yeti in Season 5 of The Masked Singer.
Jesse Metcalfe
Jesse Metcalfe has always had that soft boy look which got many young people fawning over him. In 1999, he got recognition for playing "Miguel Lopez-Fitzgerald" on Passions. After that, he appeared in shows like Desperate Housewives. This role then got him into hits like John Tucker Must Die.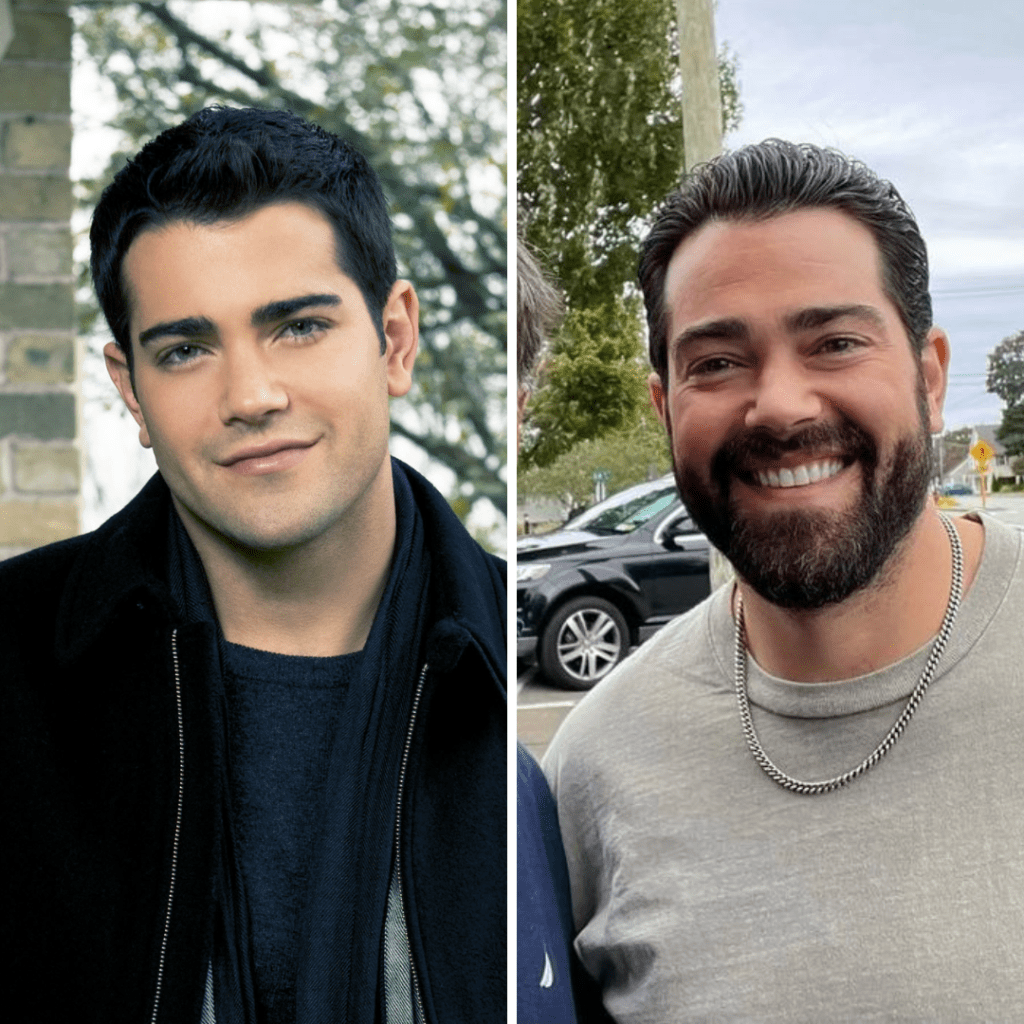 Metcalfe is one of the few actors from the 2000s who are still very much involved in movies. Between 2019 and 2023, he has starred in over 7 movies! Some of them include Christmas Under the Stars (2019), Ships in the Night: A Martha's Vineyard Mystery (2021), and Dawn (2023).
James Van Der Beek
James Van Der Beek got instantly famous after he played the lead role in Dawson's Creek. He then got small roles in several beloved series like One Tree Hill, How I Met Your Mother and Mercy. He also had a prominent role in Don't Trust the B—- in Apartment 23 from 2012 to 2013.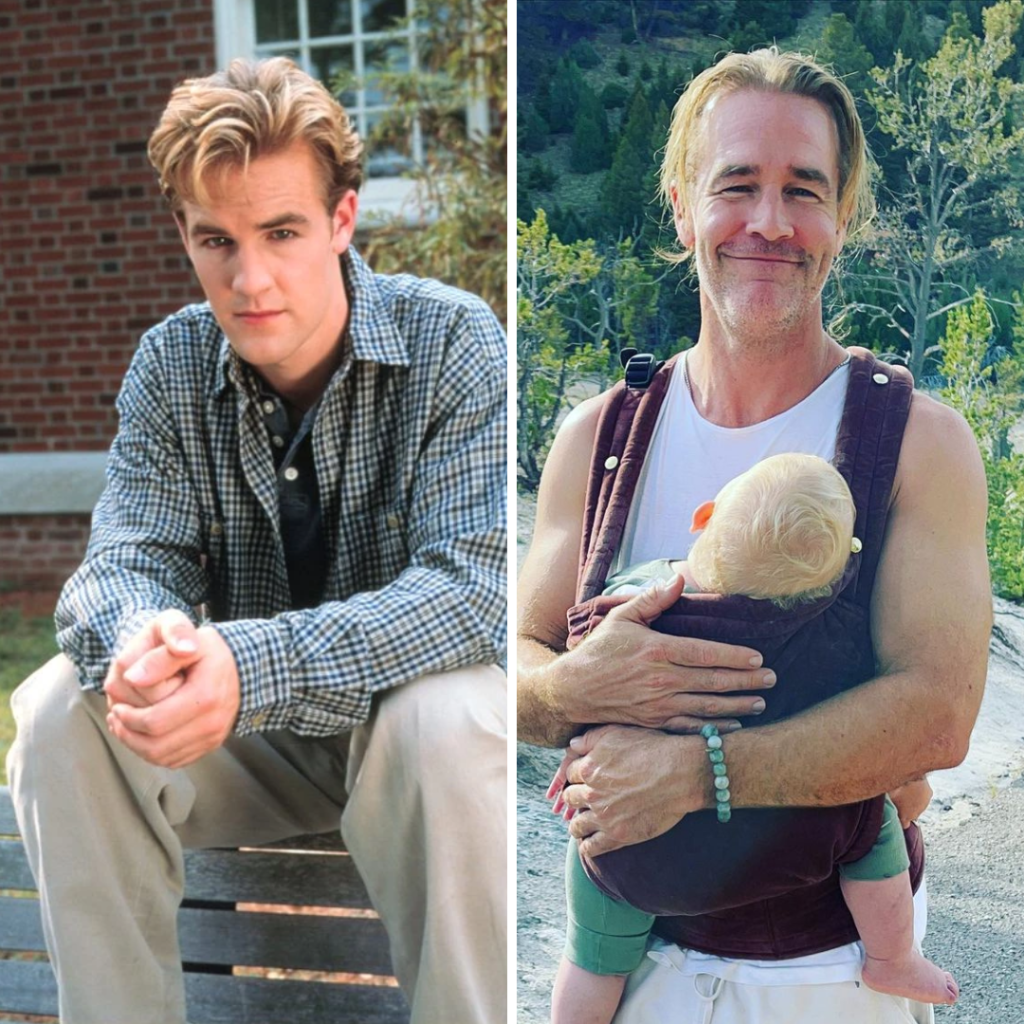 Through all these years, James has remained active in acting and participated in many projects such as What Would Diplo Do? and Pose. He was also the voice-over artist for the main character in the animated show Vampirina from 2017 to 2021.
Milo Ventimiglia
Milo Ventimiglia is a combination of both good looks and great acting. His first breakout role was in Gilmore Girls, where he portrayed the dashing "Jesse Mariano." He also starred in shows like American Dreams and Heroes. In 2006, he got more famous for playing "Rocky Balboa's" son in the Rocky film series.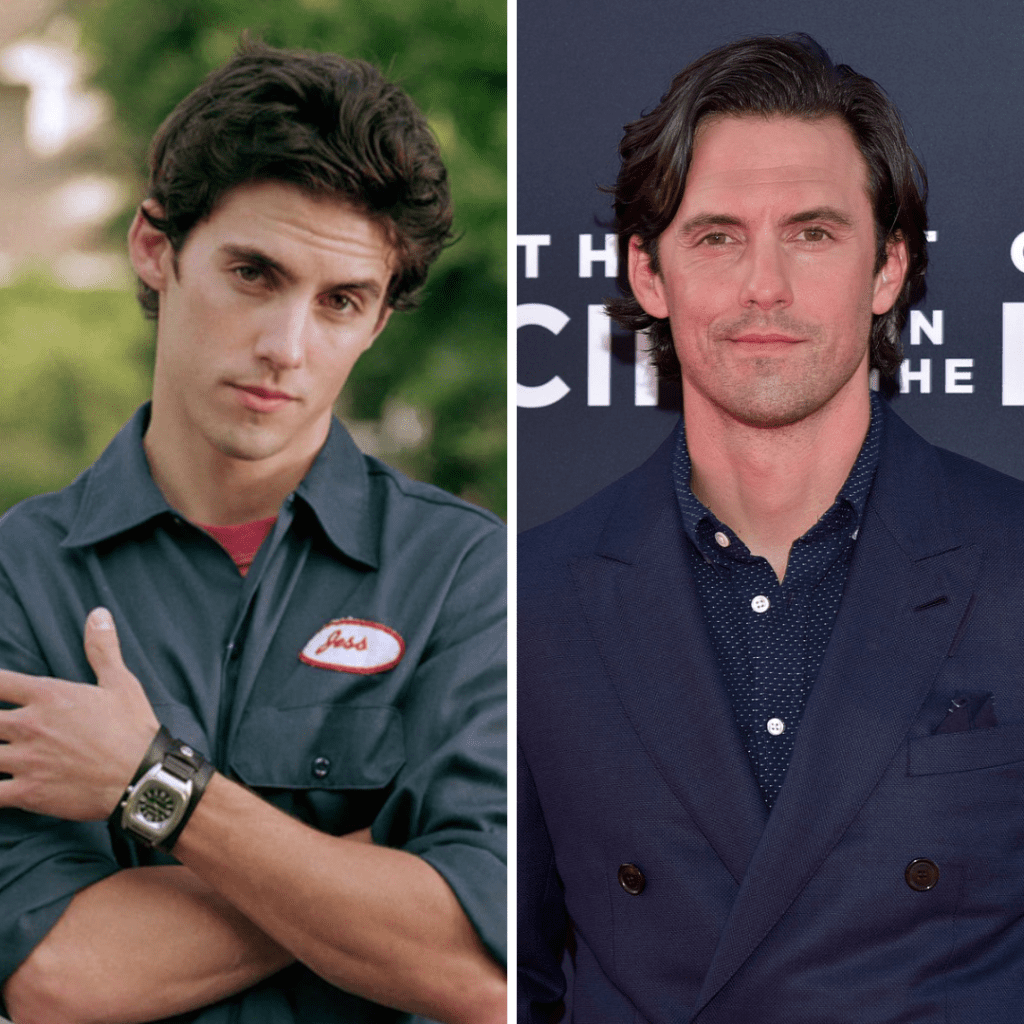 Today, Ventimiglia is better known for his role as "Jack Pearson" in the NBC drama series, This Is Us. He has also won awards like the Screen Actors Guild Awards and nominations in various other award functions for playing "Jack's" role.
Sean Faris
If there ever existed the best smile award, Sean Faris would definitely receive it for his perfect dimples! He became popular through many early 2000s shows like Life As We Know It and Reunion. He also had small roles in cult classics like Pretty Little Liars and The Vampire Diaries.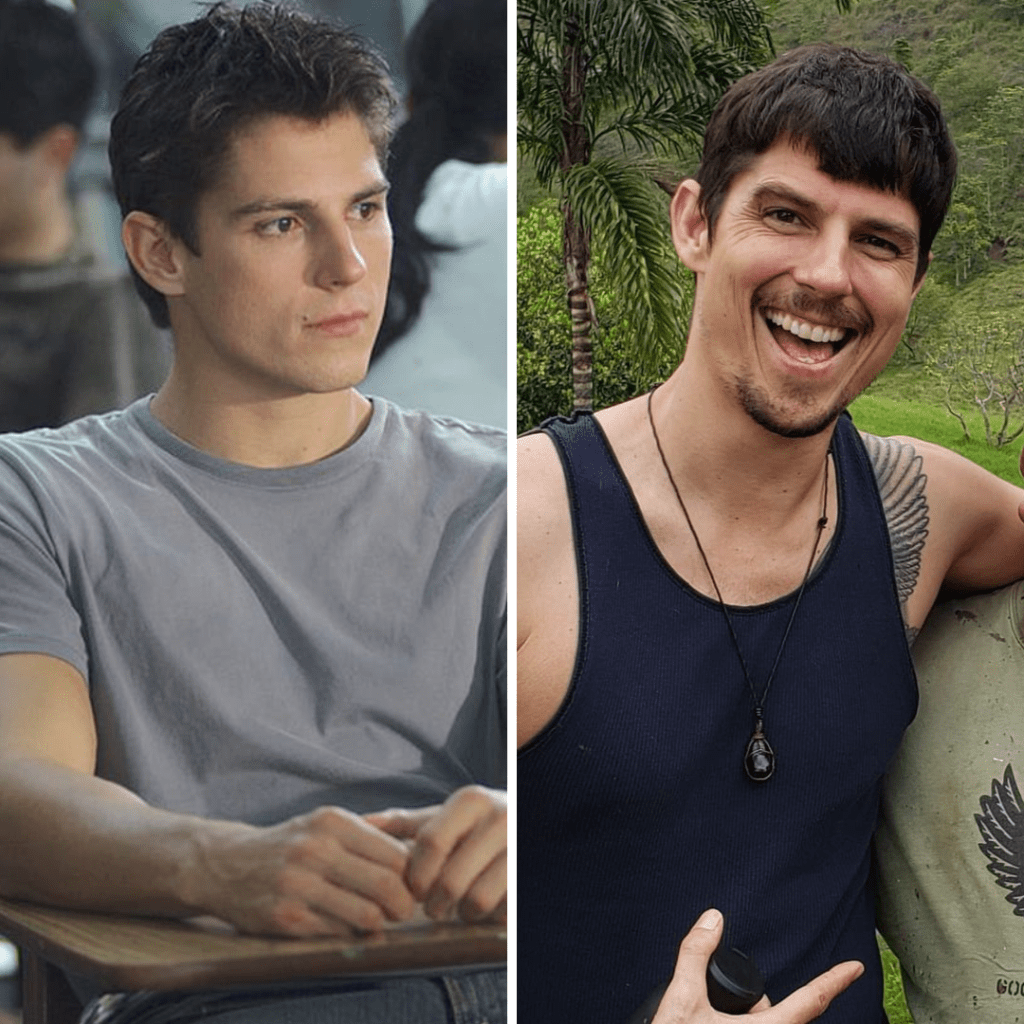 From 2010 to 2020, we got to see Faris in many movies, including television films. If you wish to watch him on-screen again, check out some of his Hallmark-produced movies like Christmas with Holly and A Veteran's Christmas. Alongside this, he is also involved in print modeling work.
Benjamin Bratt
If there's one celebrity from the early 2000s who is known for his versatility, it has to be Benjamin Bratt. He ruled the whole era by featuring in top-notch shows like Law and Order and entertaining movies like Miss Congeniality, Traffic, and Catwoman.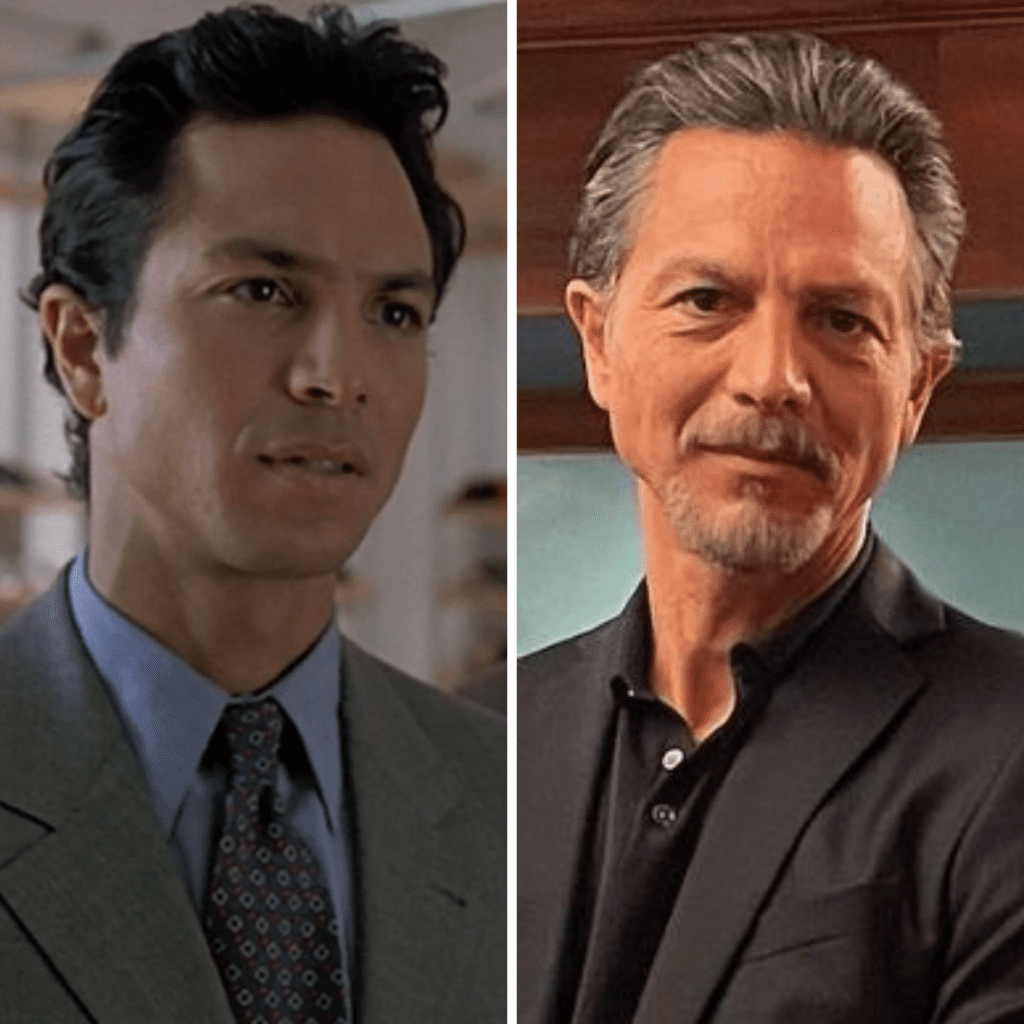 Bratt also tried his hand at producing movies, like Dolores (in 2017), which was critically acclaimed. He also voiced a character in the famous Pixar movie Coco at around that time. The last time we saw him was in the movie Dead for a Dollar in 2022 and the miniseries Poker Face in 2023!
Ricky Martin
There have been many Latin and Spanish singers who have achieved worldwide love and fame, including Ricky Martin. This Puerto Rican singer is known as the "King of Latin Pop" by many. His hit songs like Maria and Livin' La Vida Loca are still staples in many people's playlists!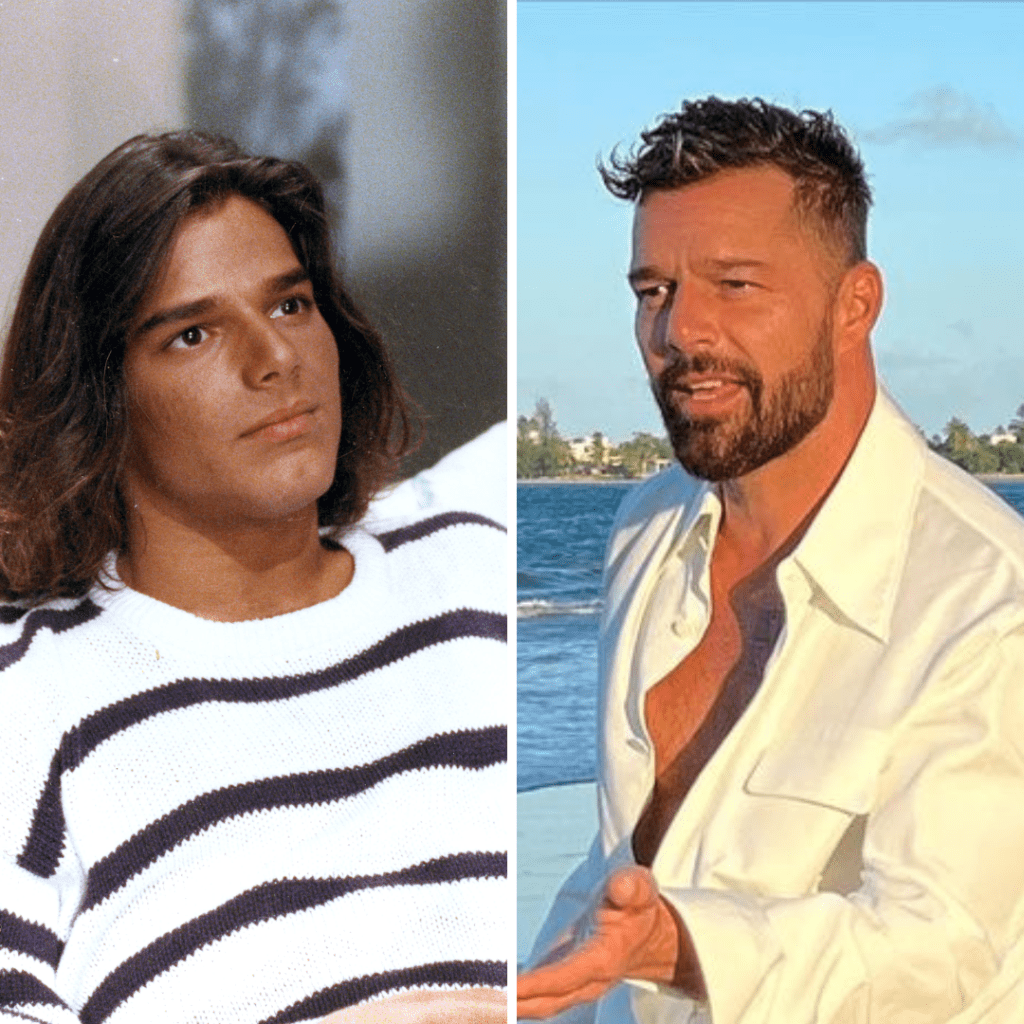 Martin has done a lot in his career all these years. In 2007, he received a Star on the Hollywood Walk of Fame, certifying his success in the industry. He's also the proud receiver of two Grammys and over 200 other awards! Between 2020 and 2023, Ricky has been giving dynamic performances on his tours.
Mekhi Phifer
In the late 1990s, Mekhi Phifer was a part of several small and big movies like I Know What You Did Last Summer and Paid In Full. He then played "Dr. Gregory Pratt" on the NBC show ER, which made him a household name!
Over the years, Mekhi has starred in many movies like 8 Mile with Eminem and Dawn of the Dead. He also acted in the show Love, Victor, which aired between 2020 and 2022. If you want to watch him again, his most recent project is the thriller movie Lights Out!
Tyrese Gibson
Tyrese Gibson is both an actor and a singer. He started off with music by releasing his first album named "Sweet Lady." Later on, he transitioned to acting and got his first role in the movie Baby Boy. You might know him for his role as "Roman Pearce" in the Fast & Furious movies.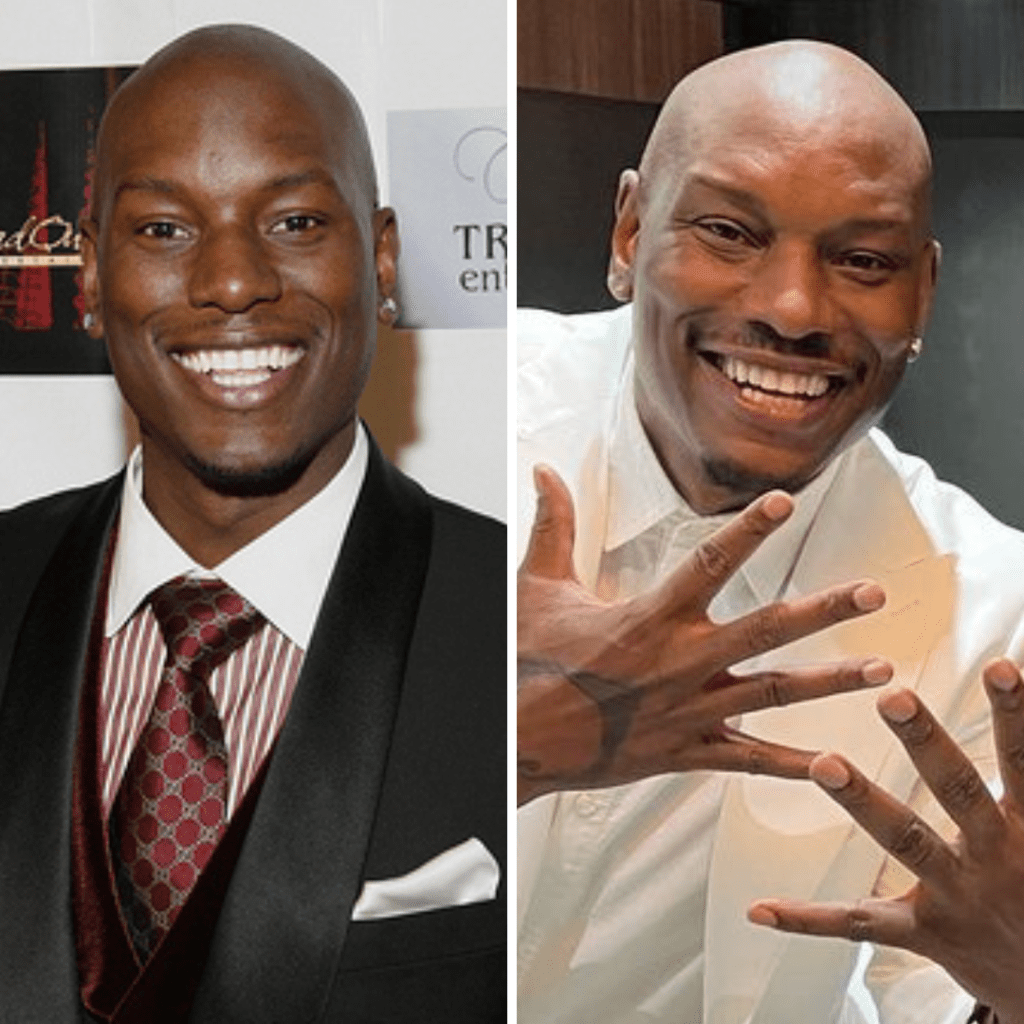 He also got roles in other action and thriller movies like Rogue Hostage and Dangerous. His most current movie, Morbius, was under the Marvel Cinematic Universe! Moreover, he has some big plans in 2023 with the upcoming Fast X movie.
Chris Pine
If we could define Chris Pine in two words, they would be Startrek and DC. He became one of the most beloved celebs in the 2000s due to his roles in those projects. He also starred in several romantic movies, like The Princess Diaries 2 and Just My Luck which improved his overall presence!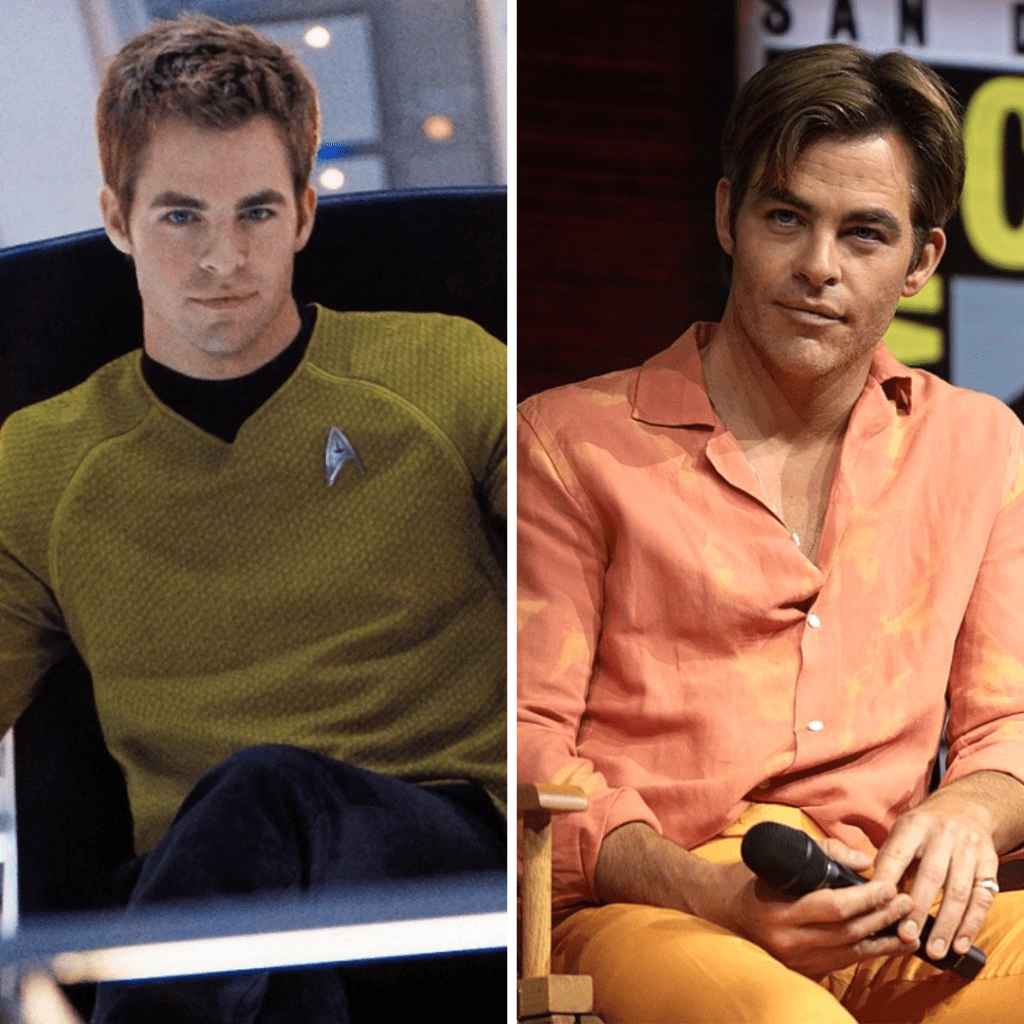 In the last few years, Pine has acted in many movies like Hell or High Water and Outlaw King. He also got the chance to be a voice-over artist for "Peter Parker's" role in Spider-Man: Into the Spider-Verse. His most recent movie was Dungeons & Dragons: Honor Among Thieves, which was released in March 2023.
Antonio Banderas
There's just something so charming about Spanish stars, isn't there? Antonio Banderas is a famous Spanish-born actor who has starred in some of the biggest hit movies of the 1990s, like Philadelphia and Desperado. You might've also not known that he's the voice behind the character "Puss" in the Puss In Boots movie!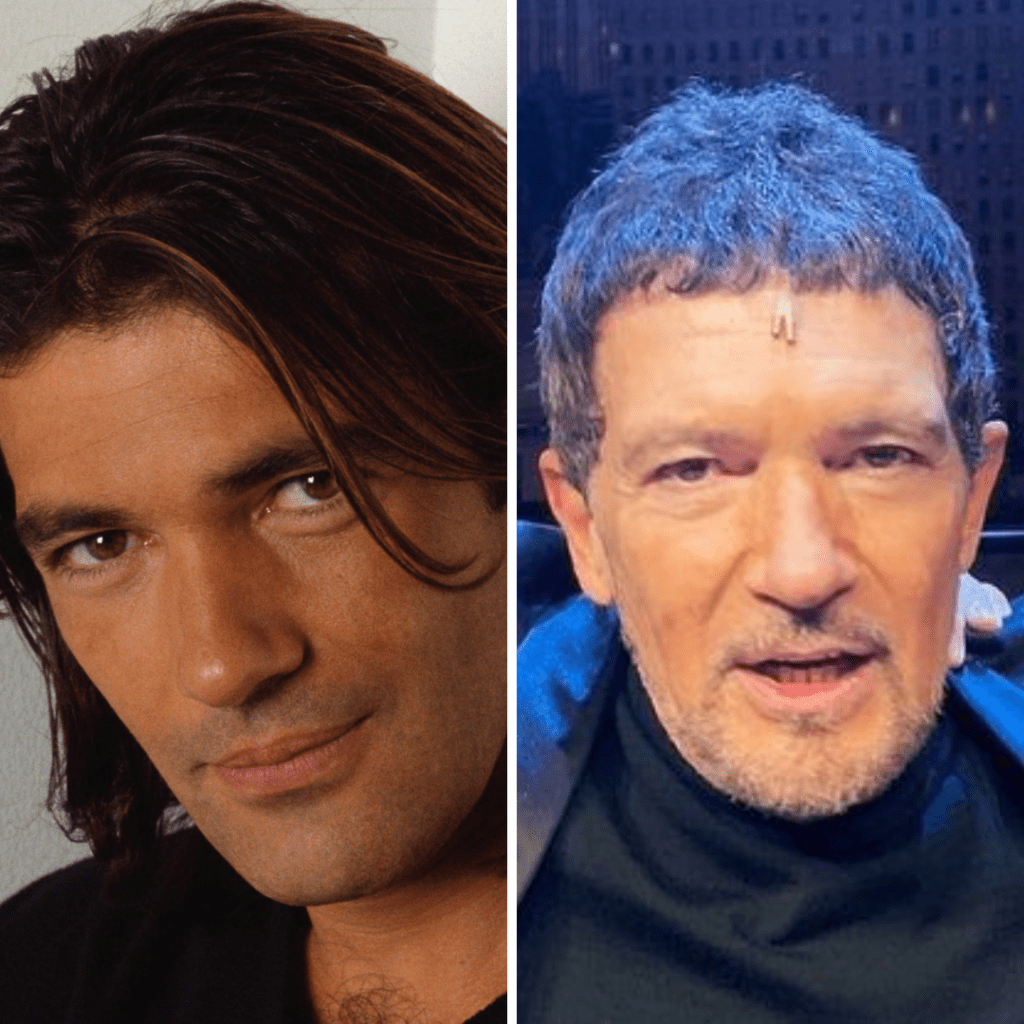 Despite his age now, Banderas hasn't stopped serving us with his good looks and amazing movies. His recent projects like The Roads Not Taken and The Hitman's Wife's Bodyguard have unique storylines that showcase another side of him! He also reprised his voice-over role in the new Puss in Boots movie (2023).
Tom Welling
There are celebrities that effortlessly give off the "small-town boy" look, and Tom Welling is one of them. He has been in several productions, but to date, he's most popular for his role as "Clark Kent" in CW's superhero show Smallville. A role he played for over 10 years!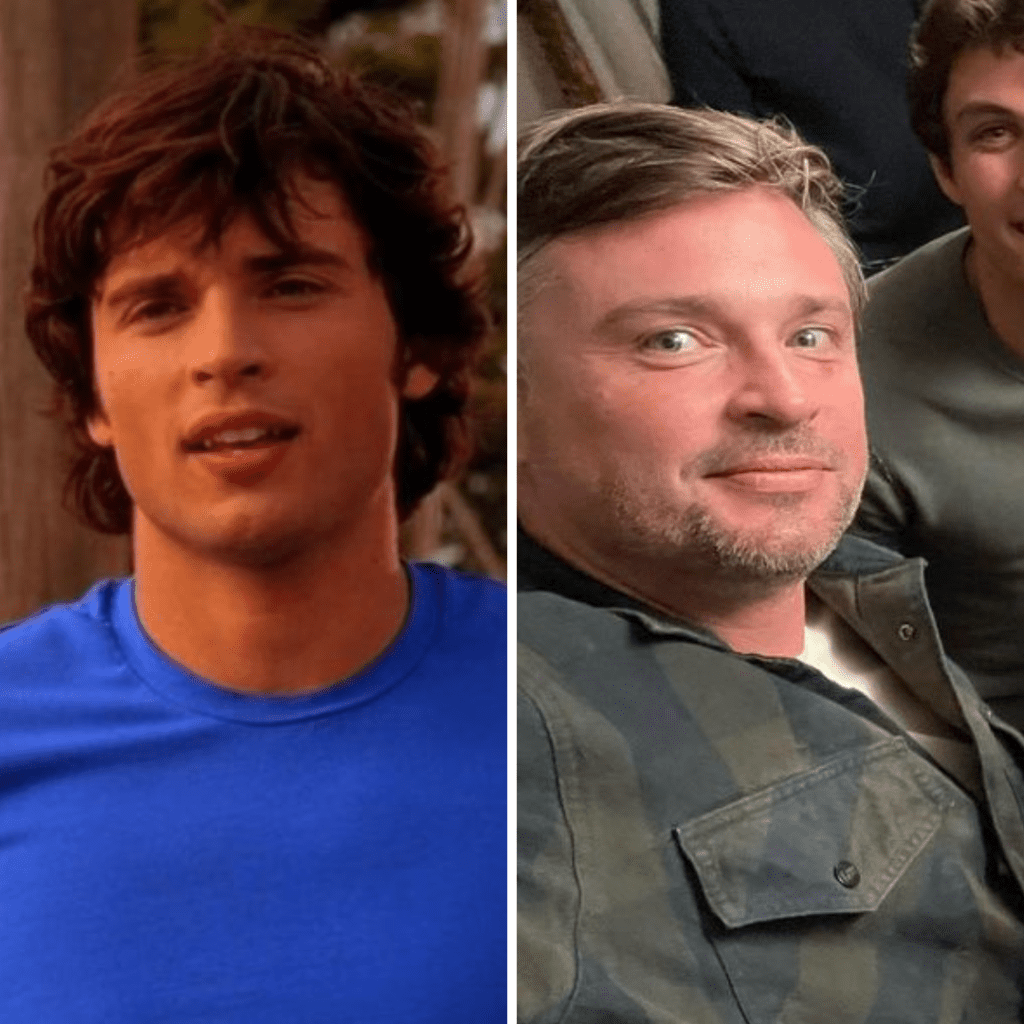 Wellington seems to favor TV shows over movies. Recently, he played the role of "Cain" in the sought-after show Lucifer. Moreover, he reprised his "Clark Kent" role in the show Batwoman in 2019. If you've closely followed The Winchesters, the Supernaturals spinoff, you might have spotted him in two episodes!
Jesse Bradford
Bring It On star Jesse Bradford ruled the minds and hearts of the young adult audience in the early 2000s. From romantic movies like According to Spencer to sci-fi movies like Clockstoppers, he gave us everything! In 2010, he also had a role in the NBC show Outlaw, which was later discontinued.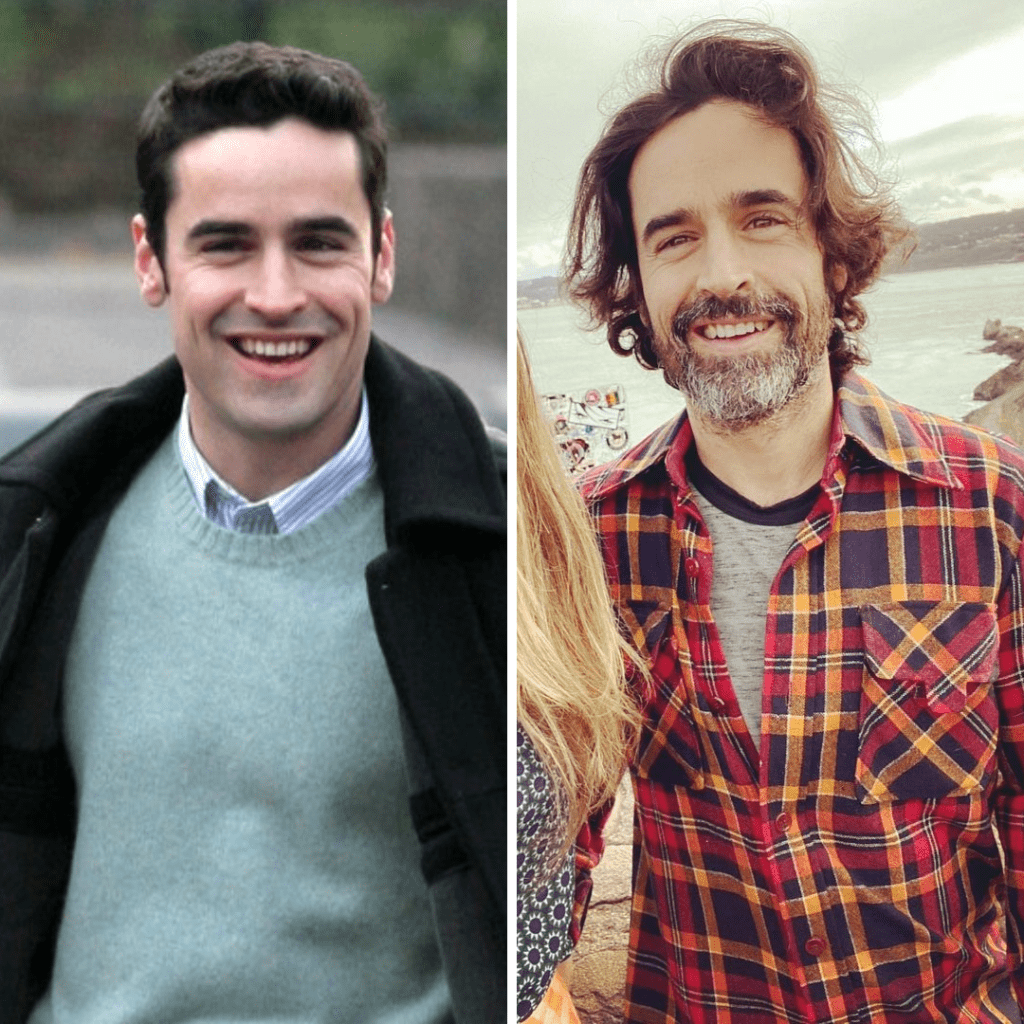 After the 2000s, Bradford continued to appear in movies. His recent ones include The Day of Matthew Montgomery (2018) and Merry Kiss Cam (2022). He also had a recurring role in the TV series Shooter and a guest role in Magnum P.I.
Ryan Phillipe
Ryan Phillipe was the ultimate bad boy for most people in the early 2000s. He played the lead character in Cruel Intentions opposite Reese Witherspoon, through which almost everybody knew him (and had locker posters!) Later on, he also starred in the Oscar-winning movie, Crash in 2005.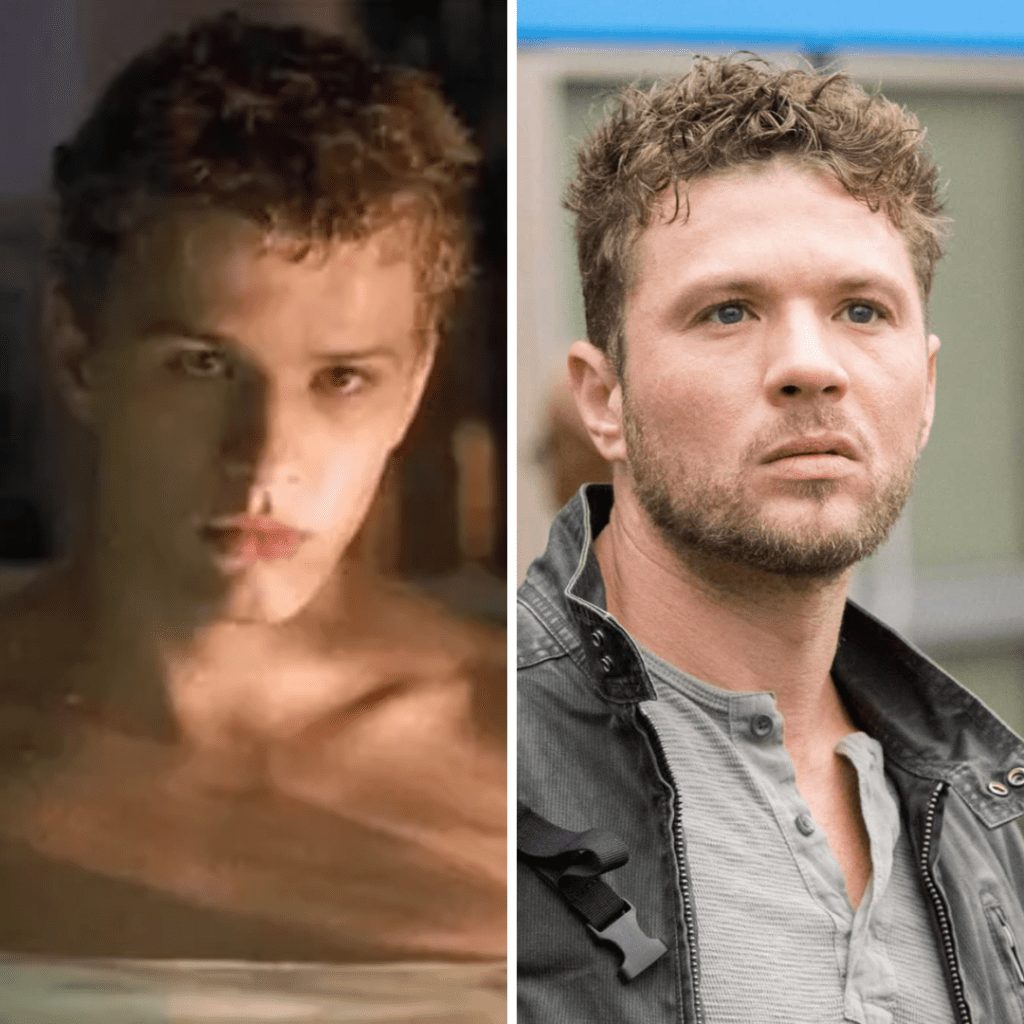 With his striking features and stunning acting, it doesn't come as a surprise that Phillipe has starred in multiple movies all these years. In fact, he has done over four films just between 2022 and 2023, like The Locksmith and Collide!
Josh Hartnett
Back in the day, Josh Hartnett, with his attractive looks and physique, set our hearts on fire! He starred in many popular war-based movies like Pearl Harbor and Black Hawk Down. You might've also seen him in romantic movies like O and 40 Days and 40 Nights.
Even after the early 2000s, Hartnett continued to get good roles. Between 2014 and 2016, he played the role of "Ethan Chandler" in the horror drama series Penny Dreadful and gained a huge fandom. He's set to star in the newest Christopher Nolan movie Oppenheimer with our other favorite, Cillian Murphy!