The Future Is Female: Women In Entertainment Who Refused To Live Their Lives With Limitations
By Jhoana C March 21, 2022
---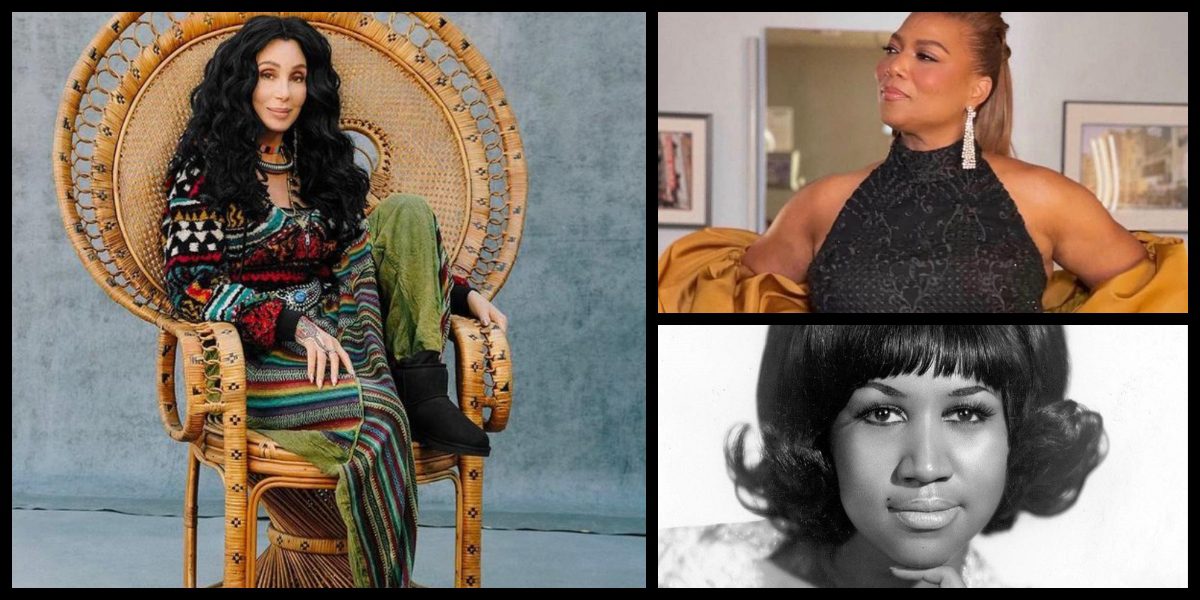 Some say women are the weaker sex, but we beg to disagree with that because look around you and you will see that, to borrow a phrase from Beyonce's song, "Who run the world? Girls!" Throughout the years, women had to jump through many hoops and work extra hard to prove to men that they were at par with them and could even do a better job. To celebrate all the incredible women in the world, we have a list of outstanding women entertainers who refused to live their lives with limitations and shattered numerous records in the process. They have not only advocated gender equality but have inspired future generations with their endeavors. Women everywhere, take heed and refuse to live your life with limitations.
#1 Elizabeth Taylor
Once deemed the most gorgeous female in the world, Elizabeth Taylor was a maverick in so many ways. She was the first woman to earn $1 million for a lead role when she starred in the movie Cleopatra. Elizabeth Taylor is a classic icon.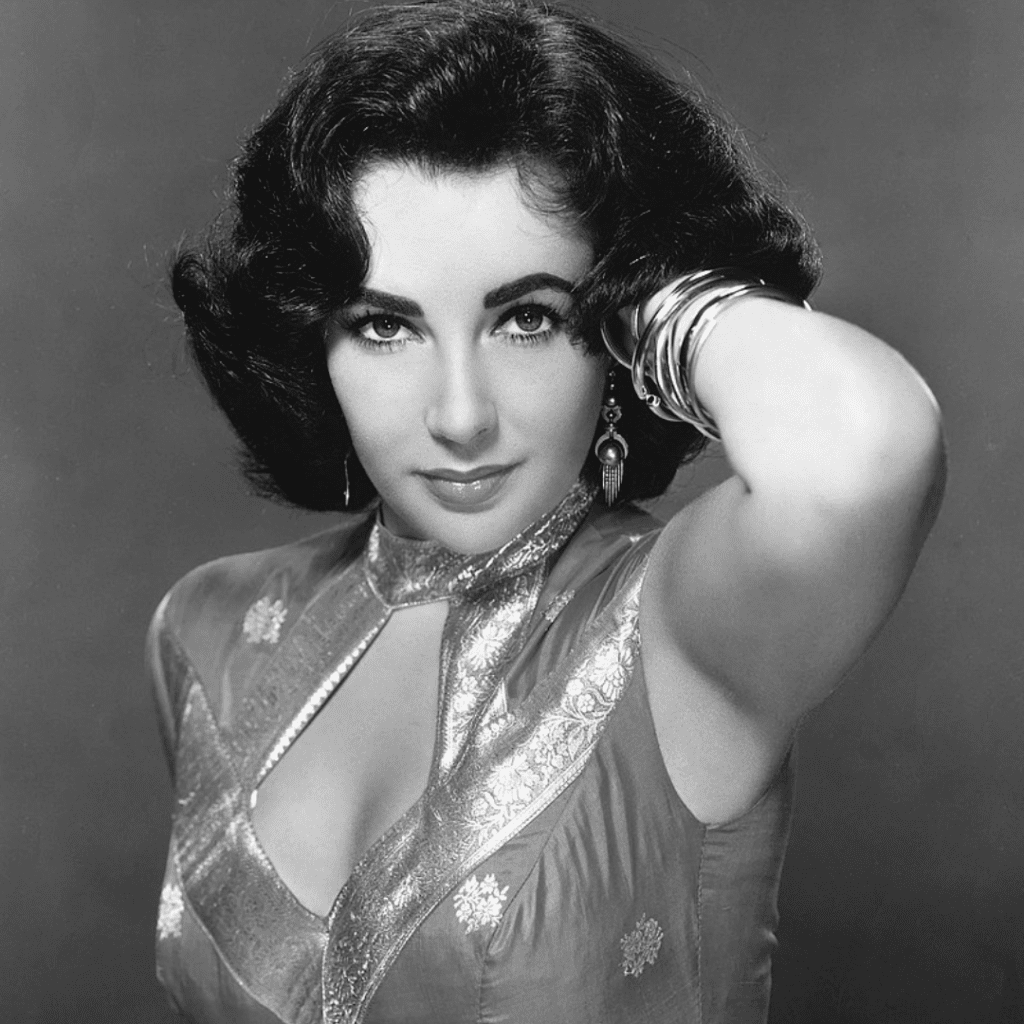 However, her private life was not as triumphant as her career. She has been married eight times, and she suffered from one debilitating illness after another. Her life was always on the tabloids and was constantly hounded by intrigue. She pushed past her issues to her well-known status of today.
#2 Greta Garbo
Another classic beauty, Greta Garbo, is considered one of the most beautiful and greatest actresses of all time. Although she had numerous romantic partners, she never got married. The Swedish-American actress often portrayed tragic characters. Garbo was rated 5th in the list of the greatest female stars of classic Hollywood.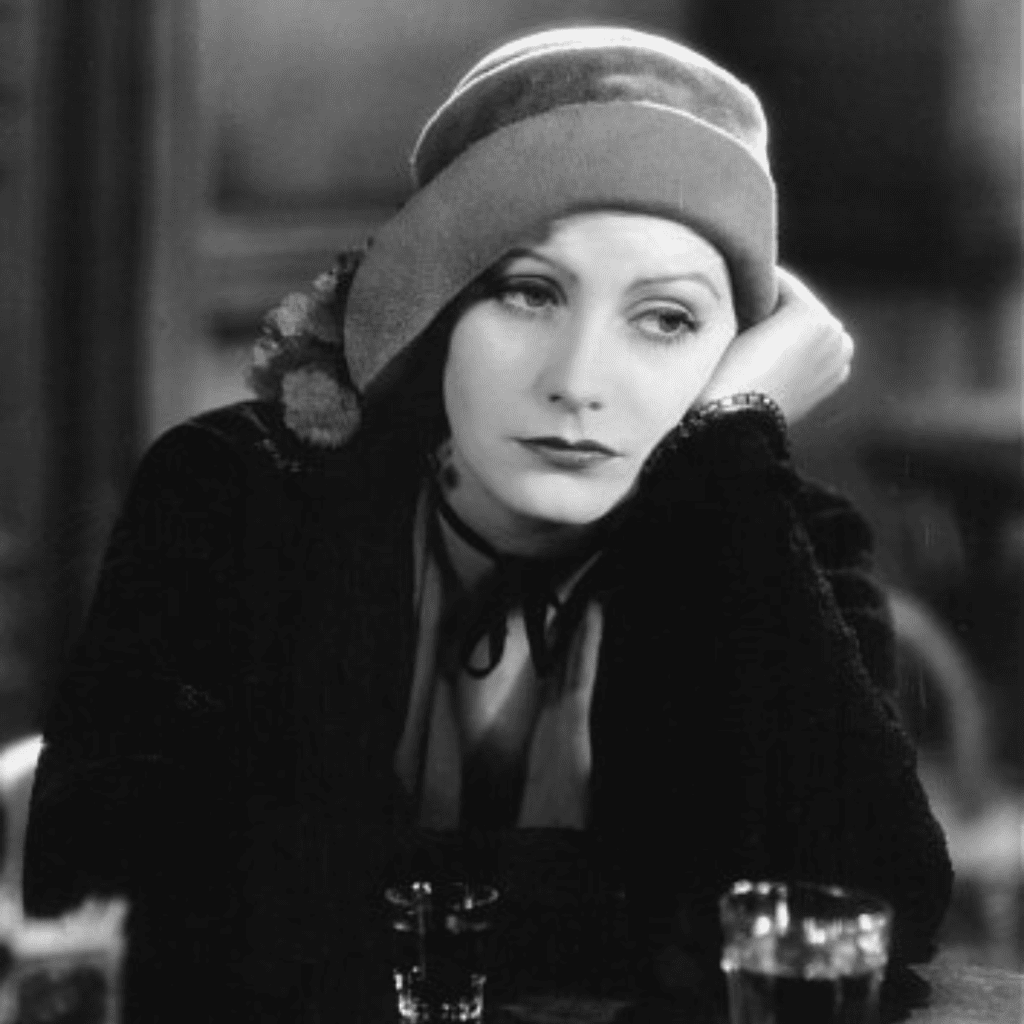 She lived a private life of leisure and simplicity after retiring from show business at the young age of 35. A few of her most notable flicks are Mata Hari and Romance. She died in 1990 from renal failure and pneumonia.
#3 Beyonce
The biggest pop star in the world today, Beyonce, has made a name for herself and shattered countless records. The multi-hyphenated star not only sings and dances, but she also acts, produces, writes, and designs. She's achieved the highest Grammy recommendations of any woman artist.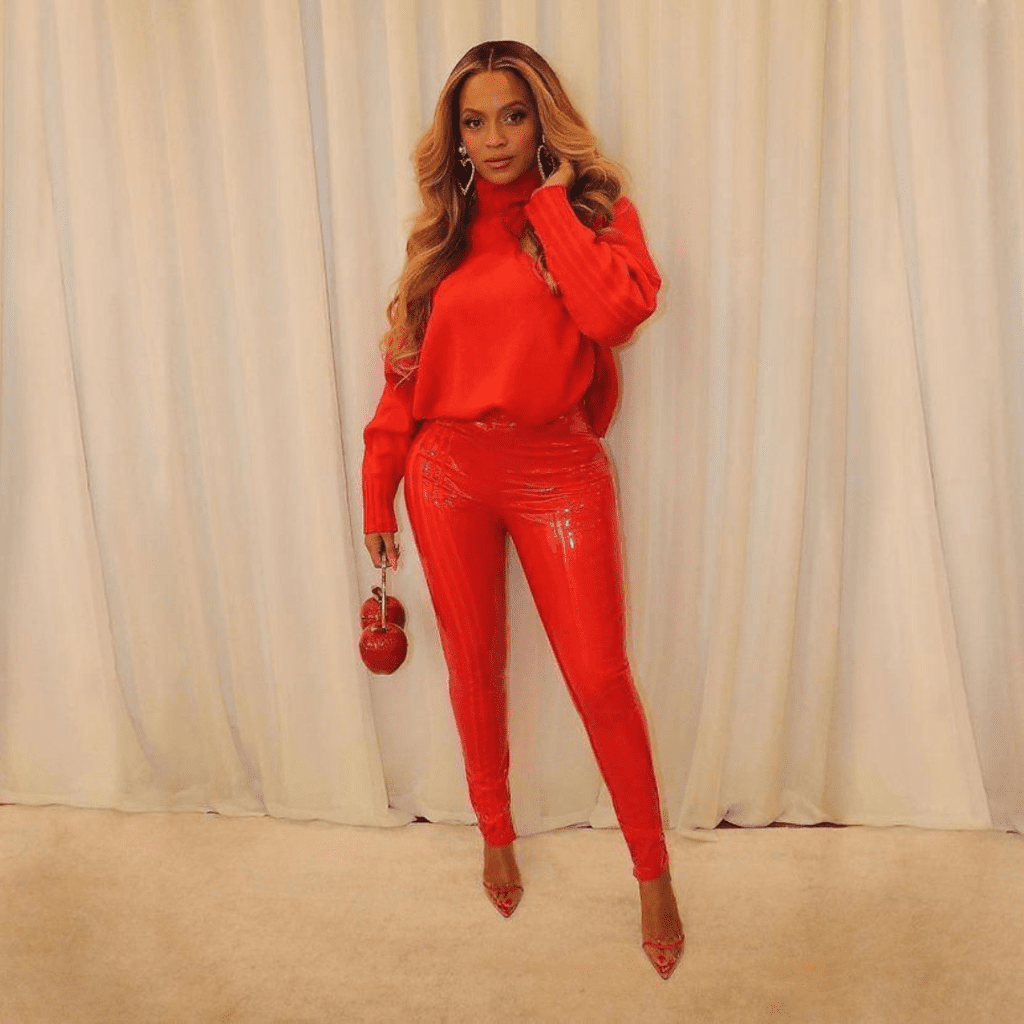 There is no one quite like her today. Try as they can, there will only be one Beyonce in the world, and we don't see anybody breaking her records anytime soon. Aside from living as an artist, she is also a wife and a mother.
#4 Marilyn Monroe
Beautiful and accomplished, yet a tragic figure, Marilyn Monroe was the woman of most men's dreams in the 1950s. The blonde bombshell was the most popular sex symbol, and by the time of her death in 1962, her movies had amassed at least 200 million, about $2 billion today.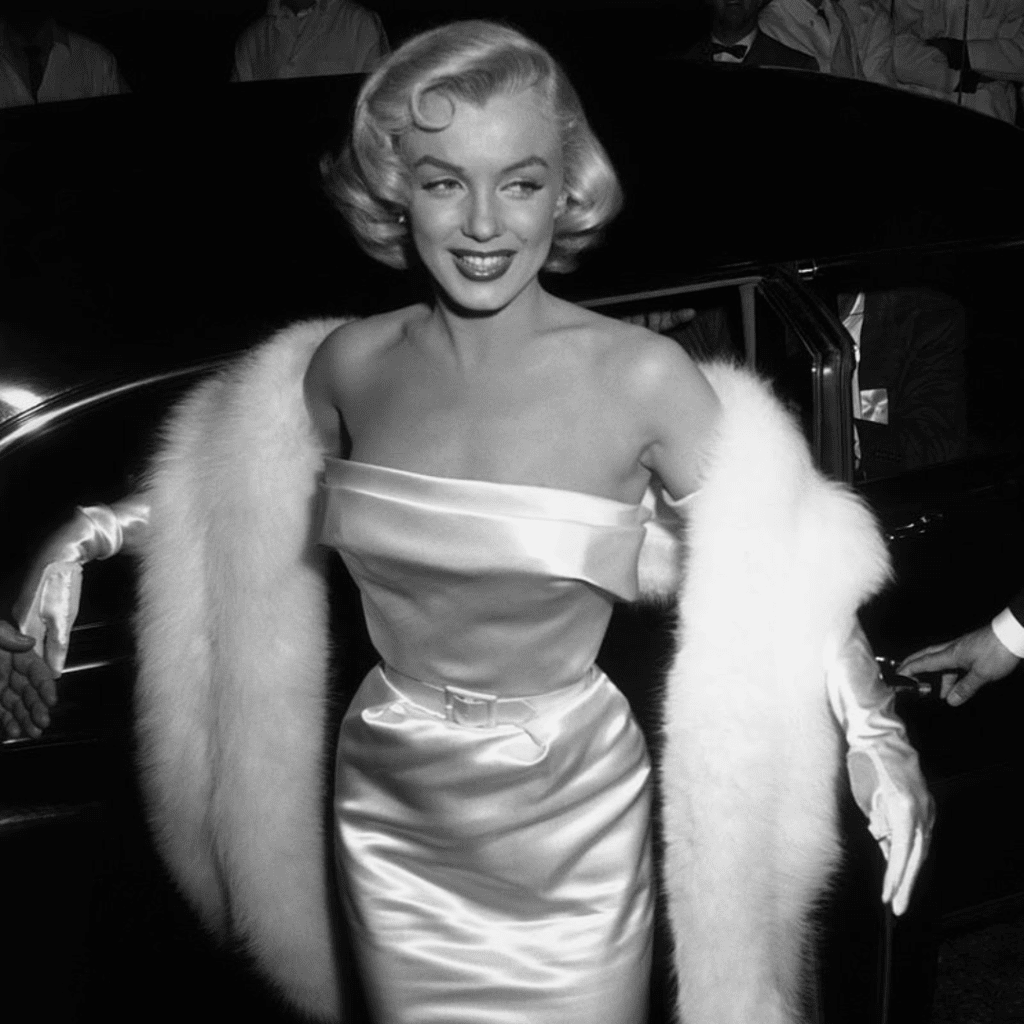 However, hers wasn't a pleasant childhood. She spent her formative years in orphanages and foster homes, and despite her success in Hollywood, her personal life was far from happy. She was married three times before finally committing suicide by overdose in 1962.
#5 Carrie Fisher
The original Princess Leia in the highly successful and honorable Star Wars franchise, Carrie Fisher came from a family of thespians as her mother is the legendary actress Debbie Reynolds. Aside from acting on screen, Fisher is also a writer.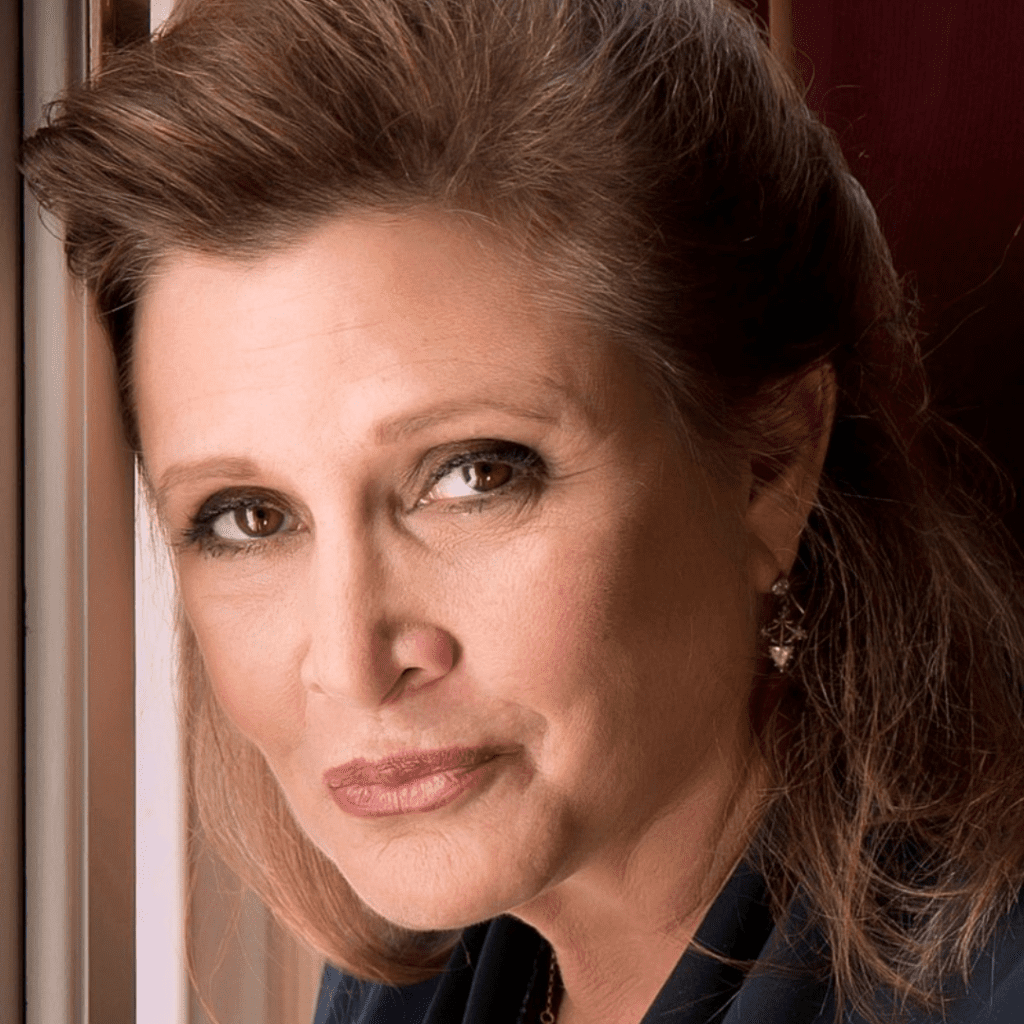 Postcards from the Edge is one of the books she authored that was adapted into a film in the '90s. in 2016, she suffered a medical emergency on a plane a few minutes before the aircraft landed. Four days after she was in the ICU, she died at the age of 60.
#6 Whitney Houston
Nicknamed The Voice and assumed to be one of the finest female singers of all time. Whitney Houston has over 200 million records sales worldwide. She was known for her powerful vocals and improvisation skills. Whitney continues to impact future generations of musicians.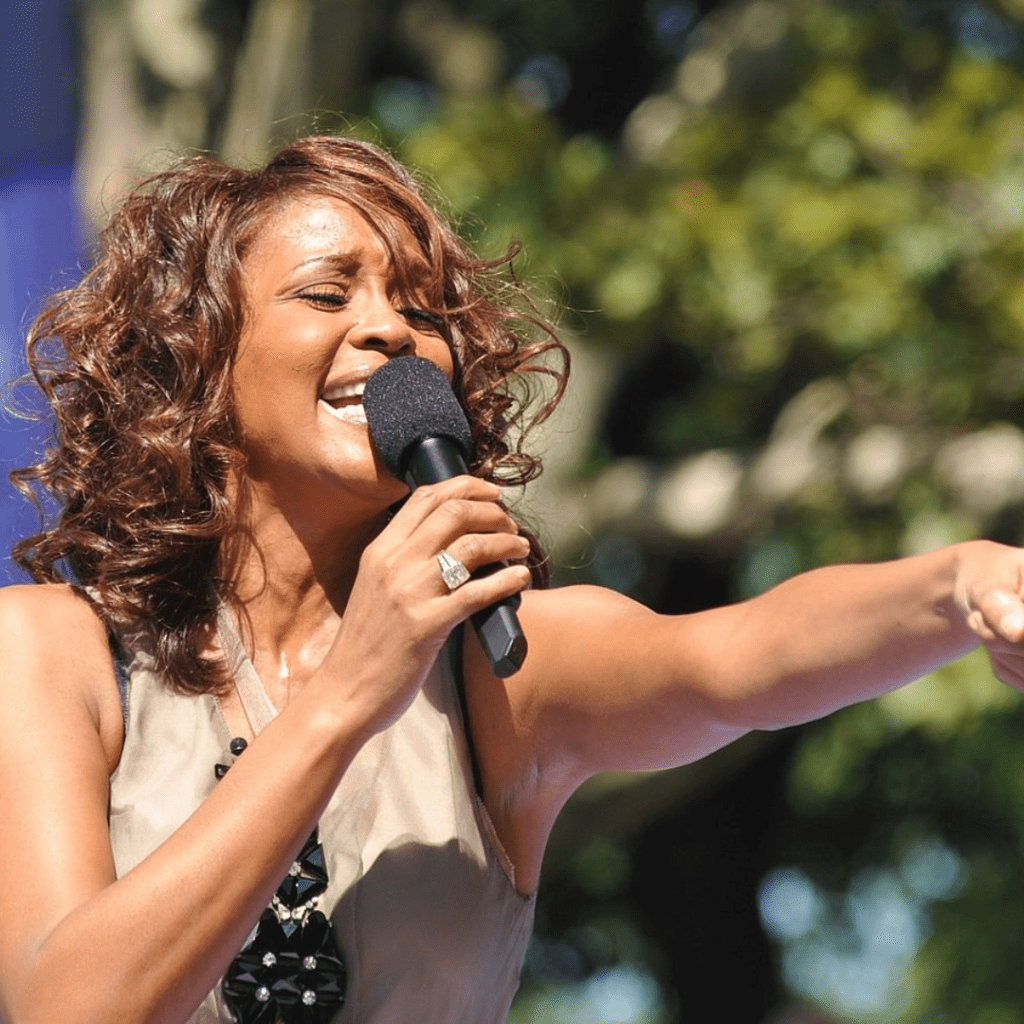 Aside from her sold-out concerts and bestselling albums, she also starred in a few box office movies such as The Bodyguard and The Preacher's Wife. However, she had her demons, and cocaine was one of them. It was also a contributing facet to her untimely death in 2012.
#7 Audrey Hepburn
Regarded as both a movie and style idol, Audrey Hepburn was a British actress and humanitarian who the American Film Institute recognized as one of the most renowned film legends in Classical Hollywood cinema. Still today you can find her image adorning the walls of young girls' bedrooms.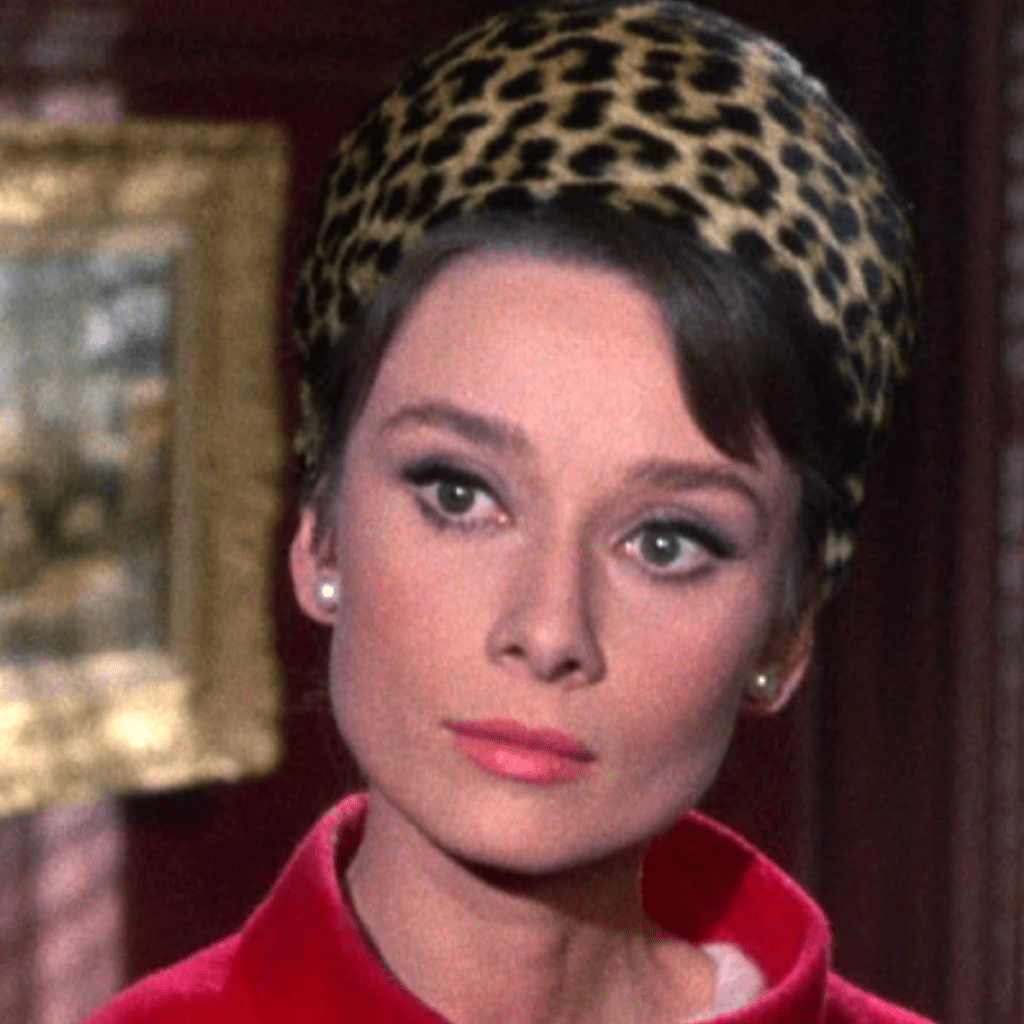 Some of her most memorable films were Breakfast at Tiffany's, My Fair Lady, Sabrina, and Roman Holiday, for which she won an Oscar, a Golden Globe, and a BAFTA; the first actress to do so. She was an Ambassador for UNICEF before she died.
#8 Meryl Streep
Meryl Streep is one of the most familiar faces in Hollywood today. Regarded as one of the most prominent performers of her era, she has been in at least 70 movies. She has won Golden Globes, Oscar, and BAFTA awards. Her acting is timeless.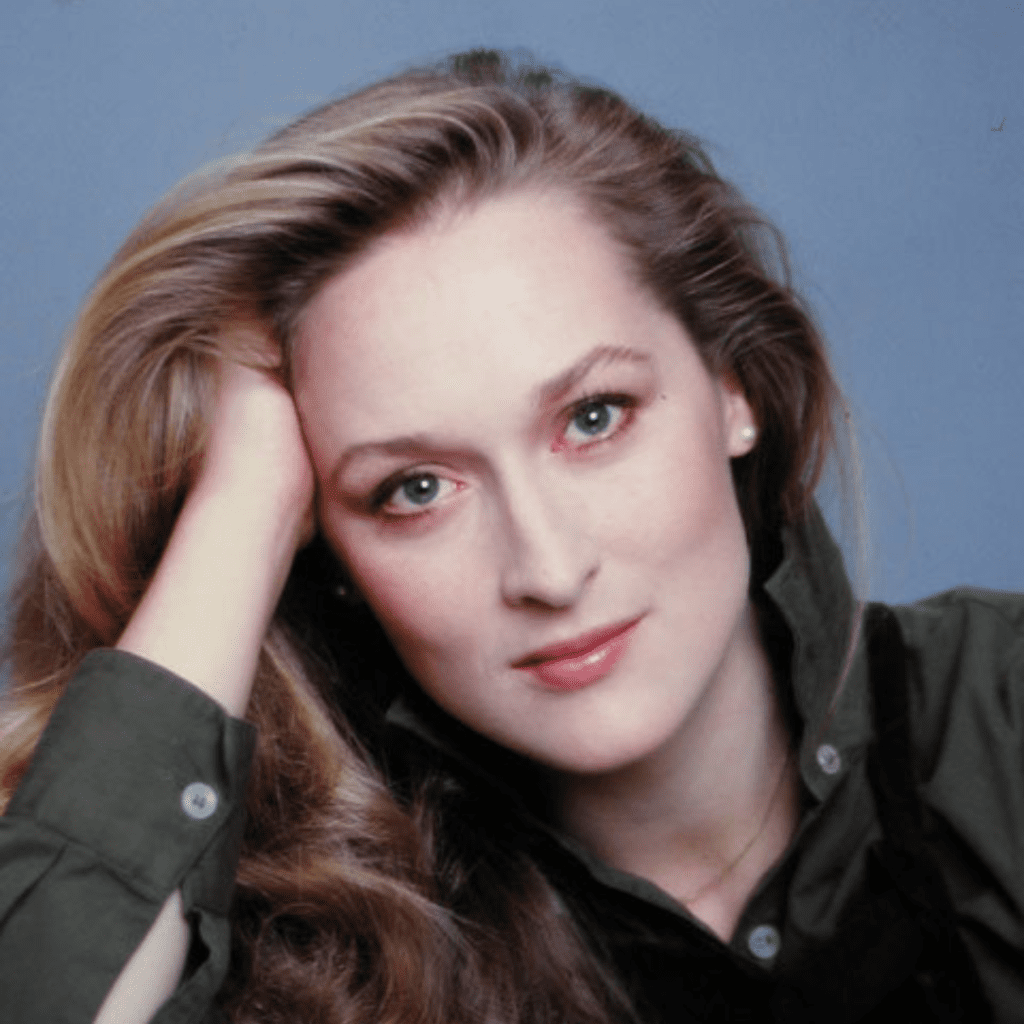 The actress is famous for her versatility and adaptability, and her body of work is something that several actresses can only dream about. Some of her most noteworthy renditions were in The Devil Wears Prada and Doubt movies. She has earned three academy awards.
#9 Ella Fitzgerald
Called the "First Lady of Song," Ella Fitzgerald was a jazz singer famous for her purity of tone. After being in a band, she started her solo career in 1942 and recorded some of her most famous works with Verve Records.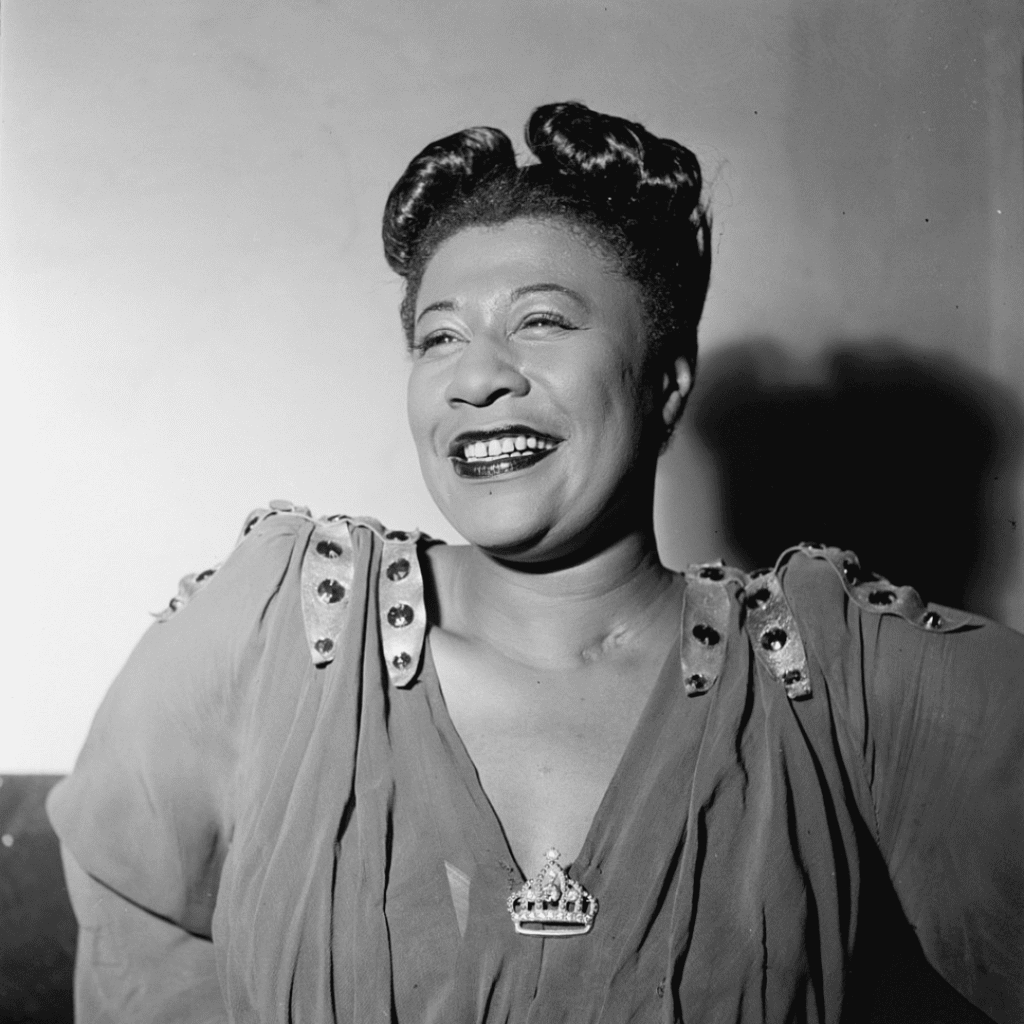 She also appeared in a few movies and TV shows and collaborated with Duke Ellington and Louis Armstrong. Her works with other artists produced some of her most popular songs, including Cheek to Cheek and Dream a Little Dream of Me.
#10 Oprah Winfrey
Who doesn't know the queen of talk, Oprah Winfrey? She is one of the most well-known faces globally, after all. As one of the most famous women worldwide, she was the host of The Oprah Winfrey Show, the most successful talk show of all time.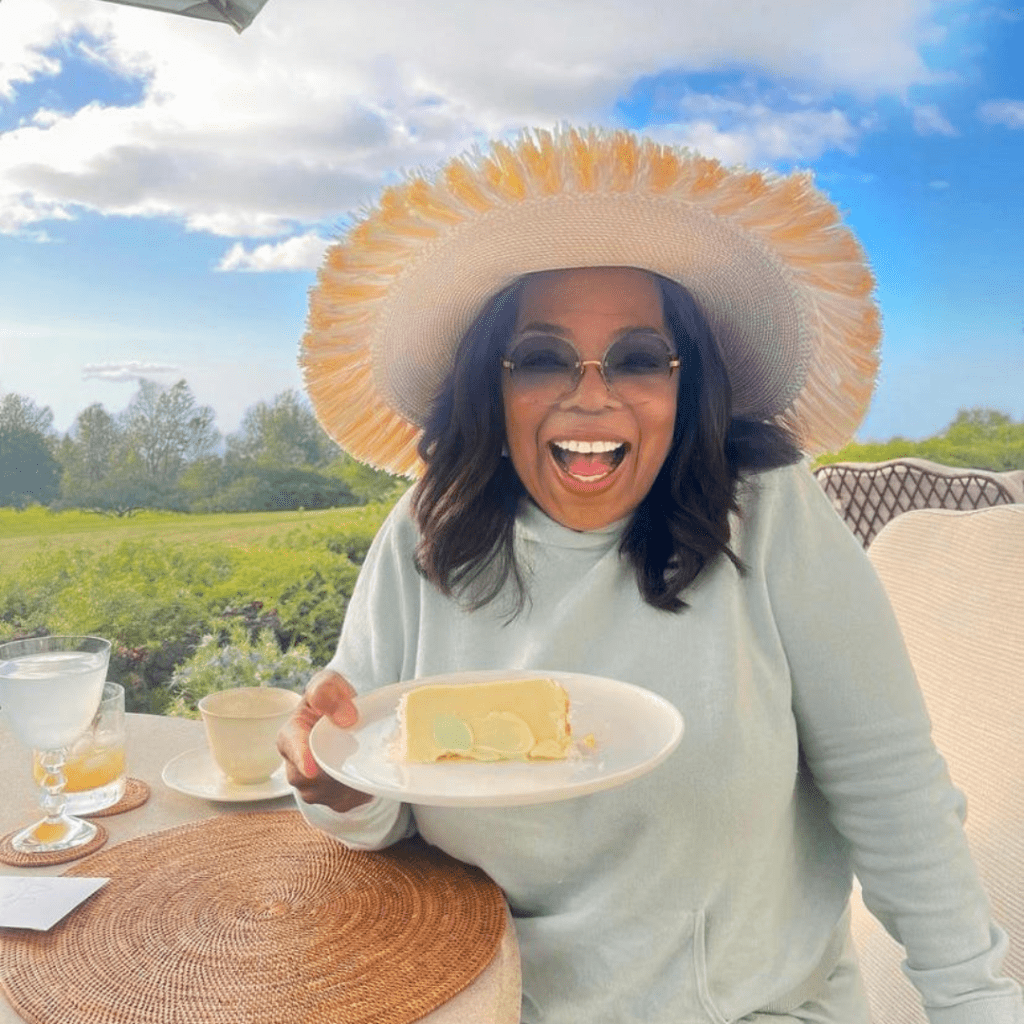 Born in 1954 in Mississippi to an unmarried teenage mother who was a housemaid, Oprah was molested by her cousin and a family friend. She ran away from home but didn't let her unfortunate past dictate her future. She is now a billionaire and one of the most influential people on Earth.
#11 Kathy Bates
Another actress who has received various accolades for her enviable work, Kathleen Doyle Bates, better known as Kathy Bates, has a career spanning more than five decades. Born in Tennessee, she moved to New York to follow an acting career.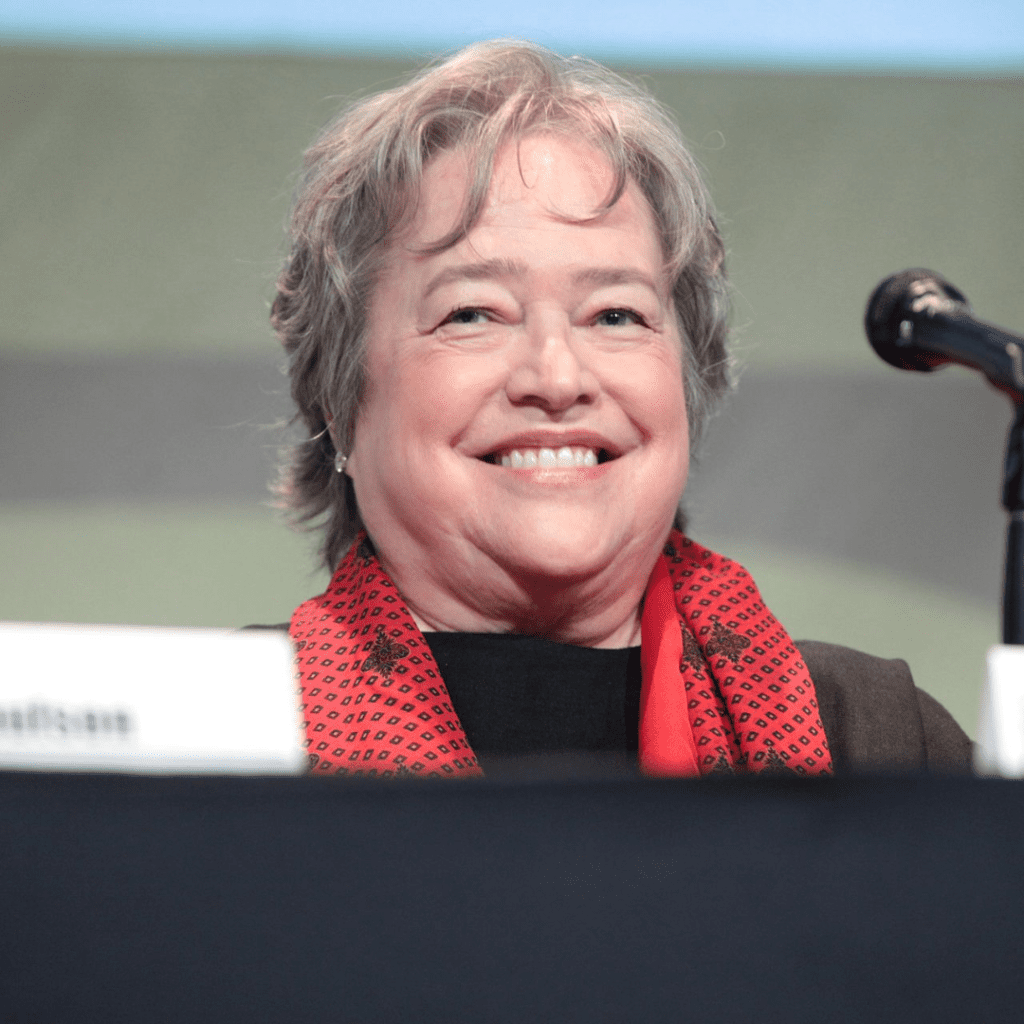 Some of her most memorable movies are Fried Green Tomatoes, Misery, Primary Colors, and Titanic. Her work in television has resulted in 14 Emmy Award nominations. Can you beat that? Apart from her acting achievements, she has a net worth of $20 million.
#12 Katharine Hepburn
With a career in Hollywood that spanned six decades, Katharine Hepburn was known for portraying independent and headstrong women. She obtained four Academy Awards for Best Actress and was also designated by the American Film Institute as the most outstanding woman star from classic Hollywood.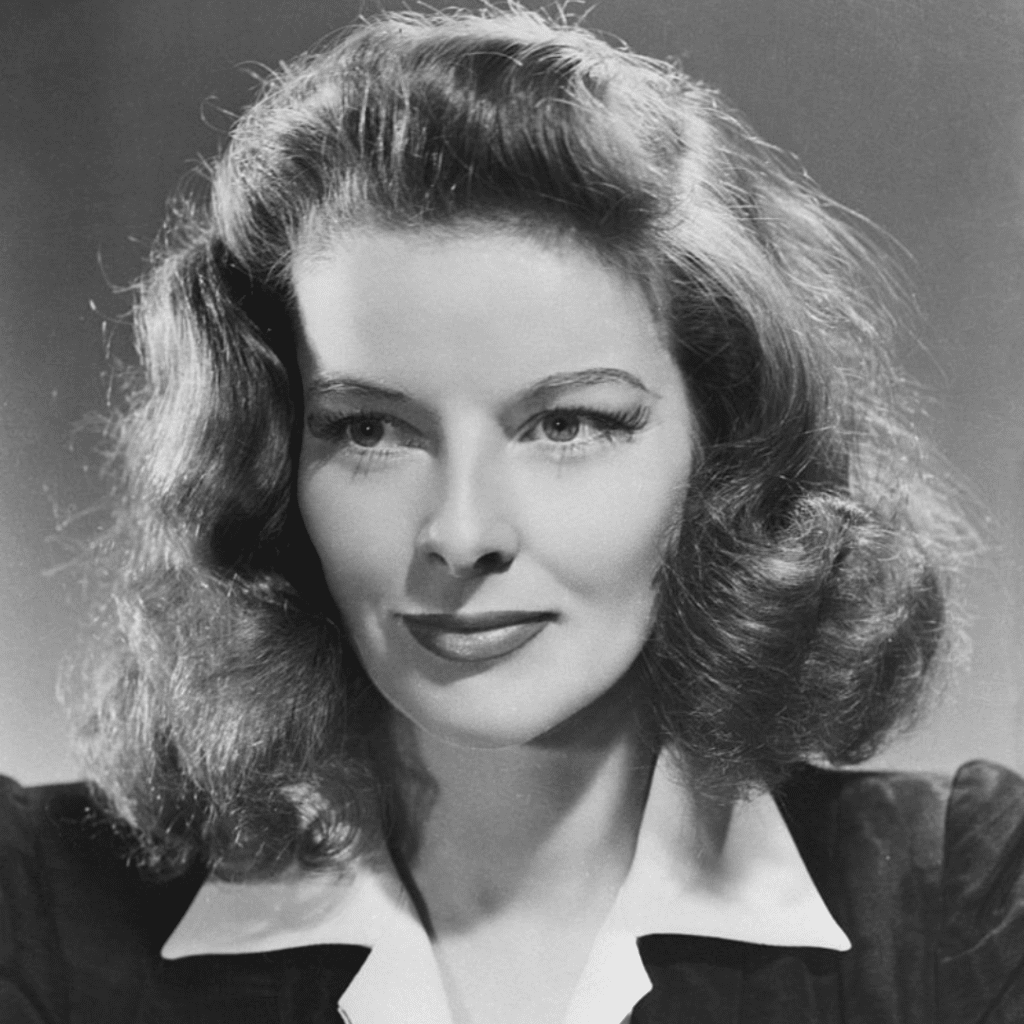 The stage, television, and film actress was known for being very private and would seldom give interviews or talk to her fans during her career. She also distanced herself from the social scene and would rarely appear in public. She was a very humble woman.
#13 Queen Latifah
Dana Elaine Owens, better known as Queen Latifah, is an American singer, rapper, and actress who was born in New Jersey. Not only has she released album after album but she has also starred in various movies and television programs.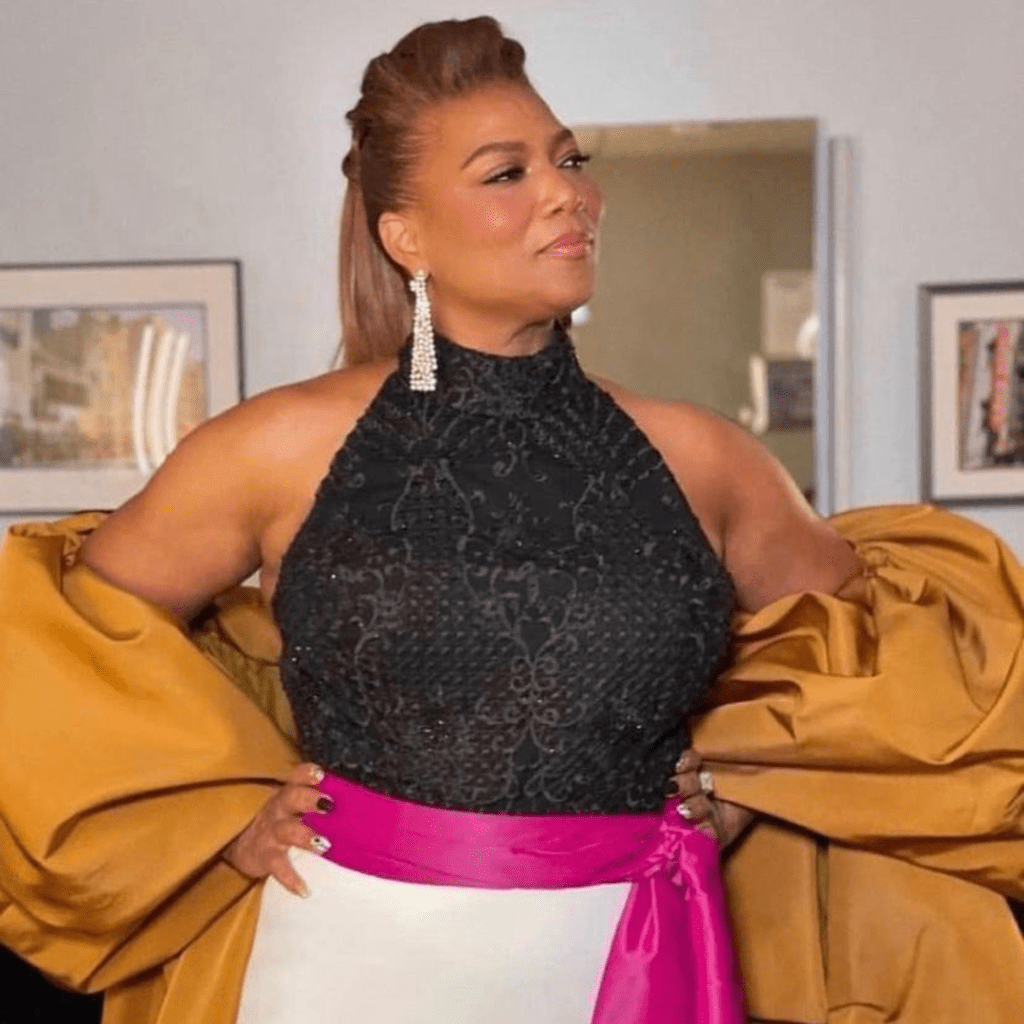 Throughout her career, she has received several accolades. She was the first hip-hop singer to receive a Hollywood Walk of Fame and has also been inducted into the New Jersey Hall of Fame. She also a Grammy Award, a Golden Globe Award, and two SAG awards.
#14 Viola Davis
One of the most popular African-American actresses today, Viola Davis is a familiar face both on the big screen and on television. You can see her in the movies The Suicide Squad, The Help, and Blackhat, to name a few.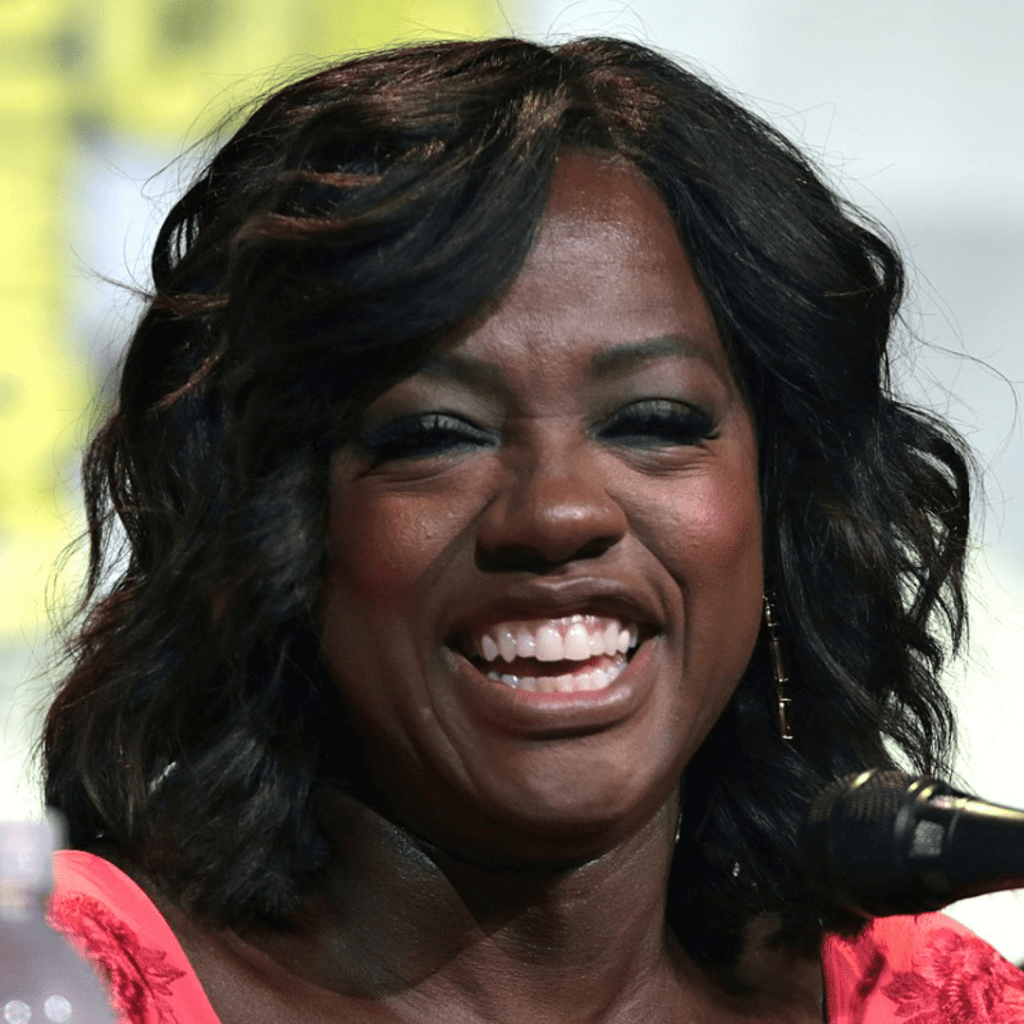 She has an Emmy, Tony, and an Oscar, an accomplishment that very few people have earned. Not only is she an actress, but she is also an advocate for social justice and an outspoken feminist who has contributed to various philanthropic causes.
#15 Carol Burnett
American actress Carol Burnett is a groundbreaking comedian who is best known for The Carol Burnett Show. One of the first shows to be hosted by a woman, Burnett has also appeared on many other talk shows and game shows.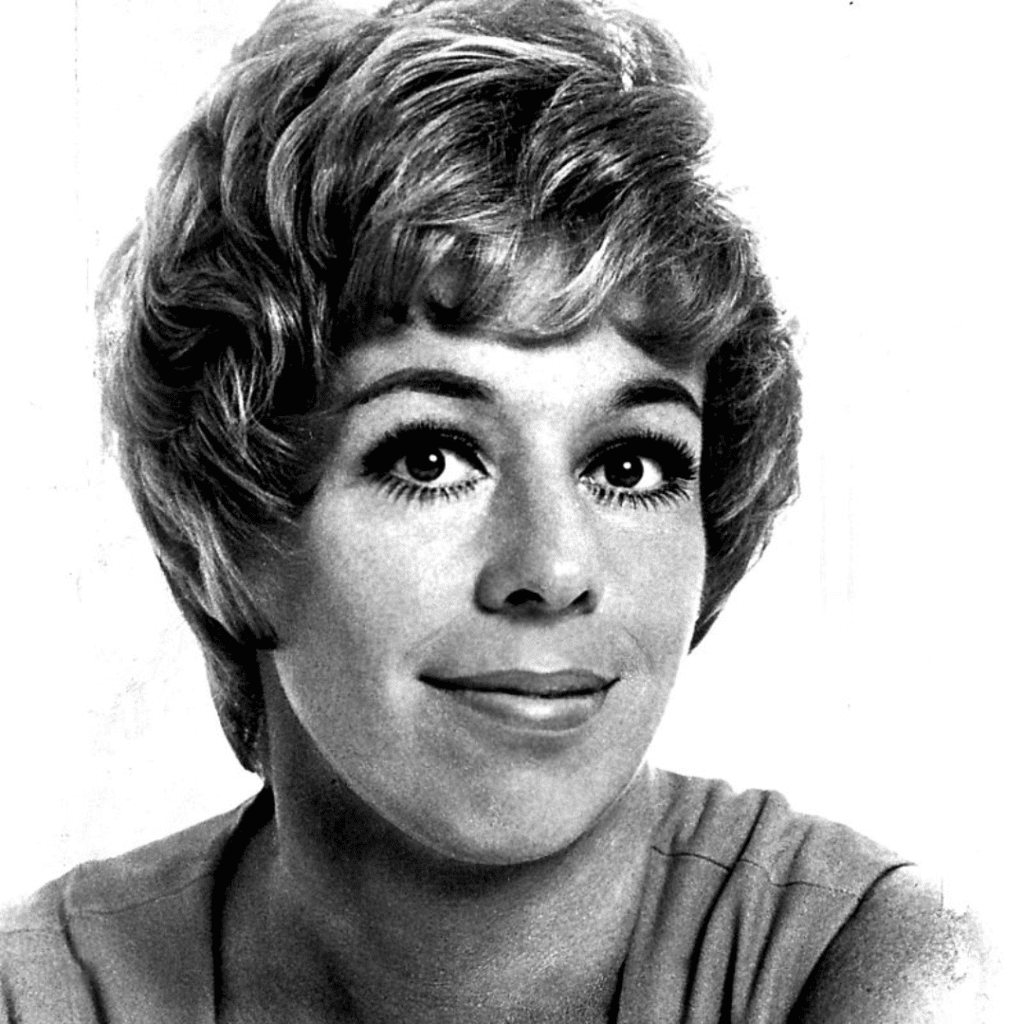 She studied musical comedy and theater at UCLA and performed in New York nightclubs afterward. She has been given the Presidential Medal of Freedom for everything she gave to American entertainment. She was also awarded the Mark Twain Prize for American Horror.
#16 Jennifer Lopez
As the song, Jenny from the Block says, Jlo came from humble beginnings. From her stint as a fly girl in In Living Color, she made her way to the top to become the singer, actress, and business mogul that she is today.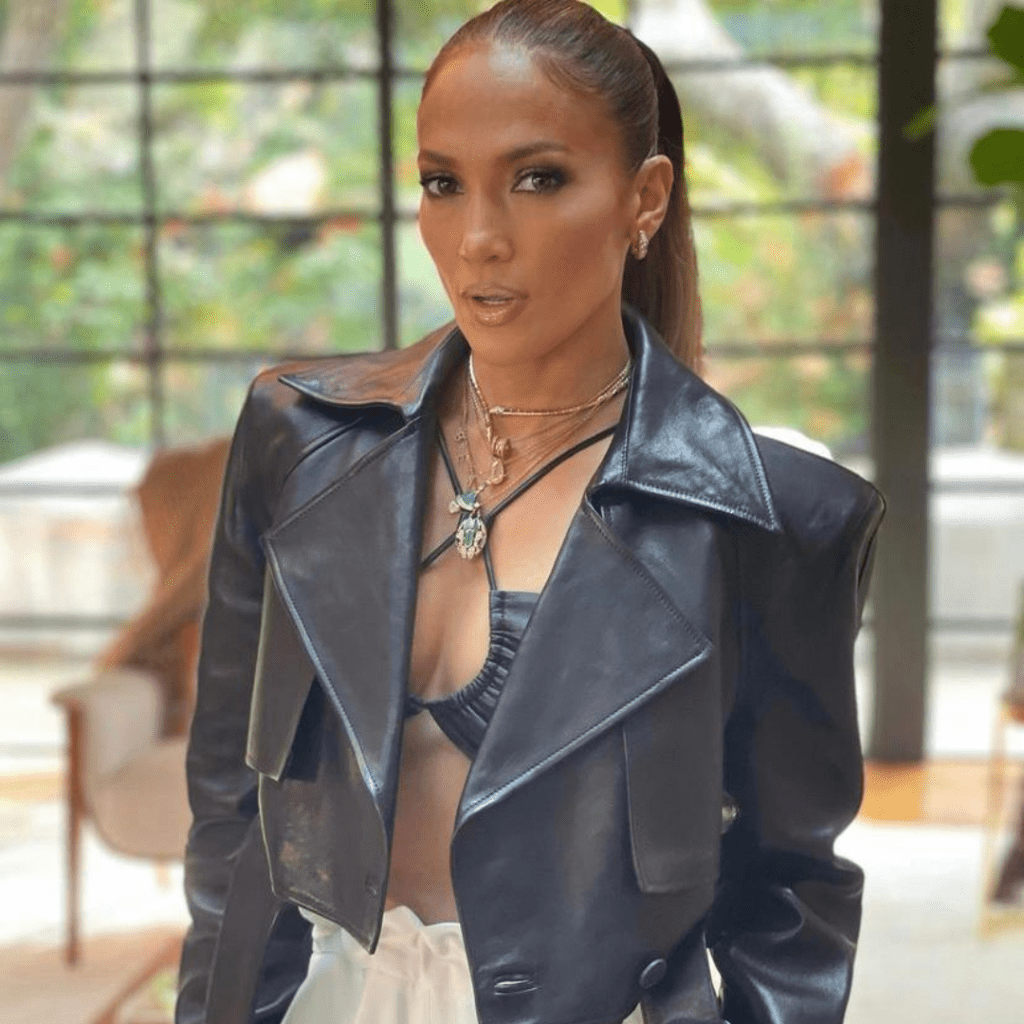 She broke out in Hollywood with the movie Selena as the famous but tragic Tejano singer and became the first Latina actress to command a $1 million fee. She has gone a long way as she now has a net worth of $400 million.
#17 Dorothy Dandridge
An American actress, dancer, and singer, Dorothy Dandridge was the first African-American film star to be designated for an Academy Award for Best Actress for her performance in Carmen Jones. Although she did not win the award, she still made history.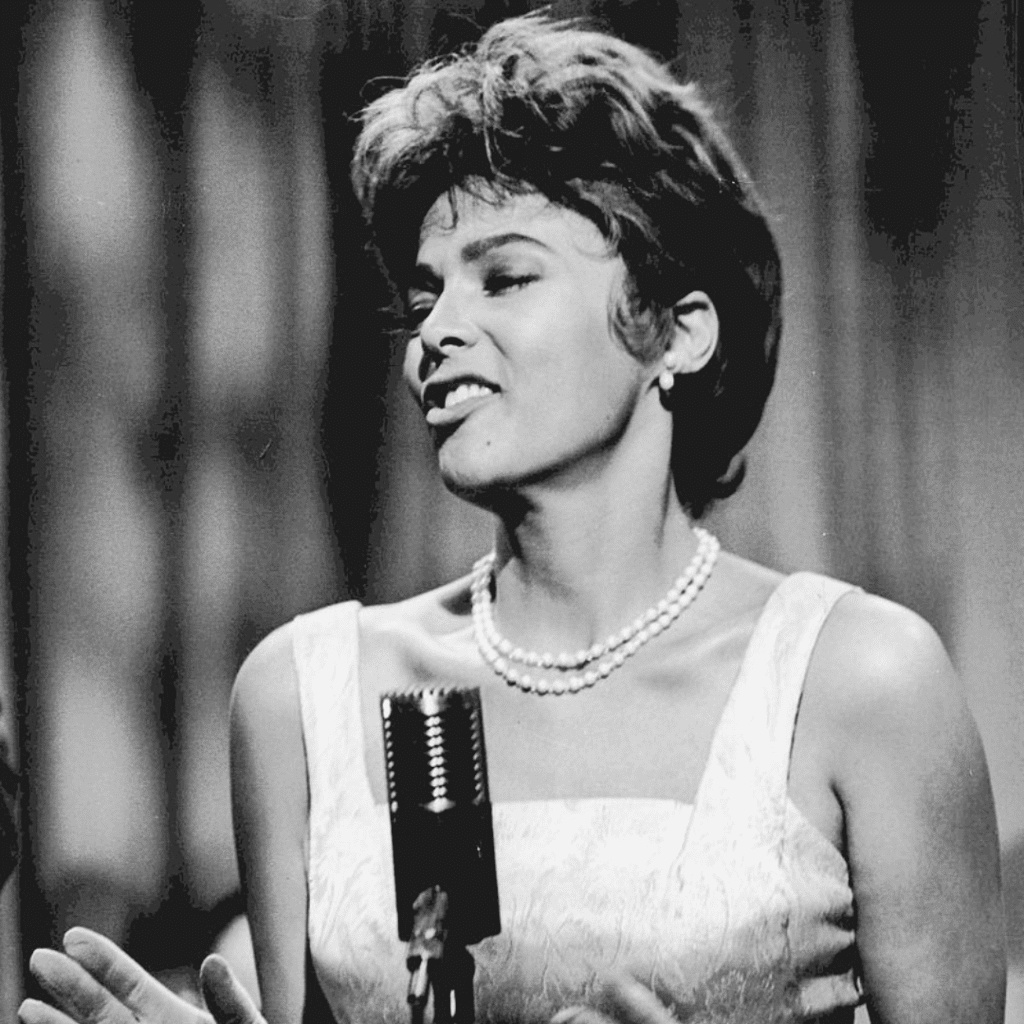 In 1959, she was nominated for a Golden Globe for her performance in the movie Porgy and Bess and she has a star on the Hollywood Walk of Fame. She passed from vague circumstances at the young age of 42.
#18 Kathryn Bigelow
Directing, in Hollywood, is predominantly a man's job, and no woman had ever won the Academy Award for Best Director until 2008 when Kathryn Bigelow shattered her glass ceiling and won the award for the movie, The Hurt Locker. Groundbreaking.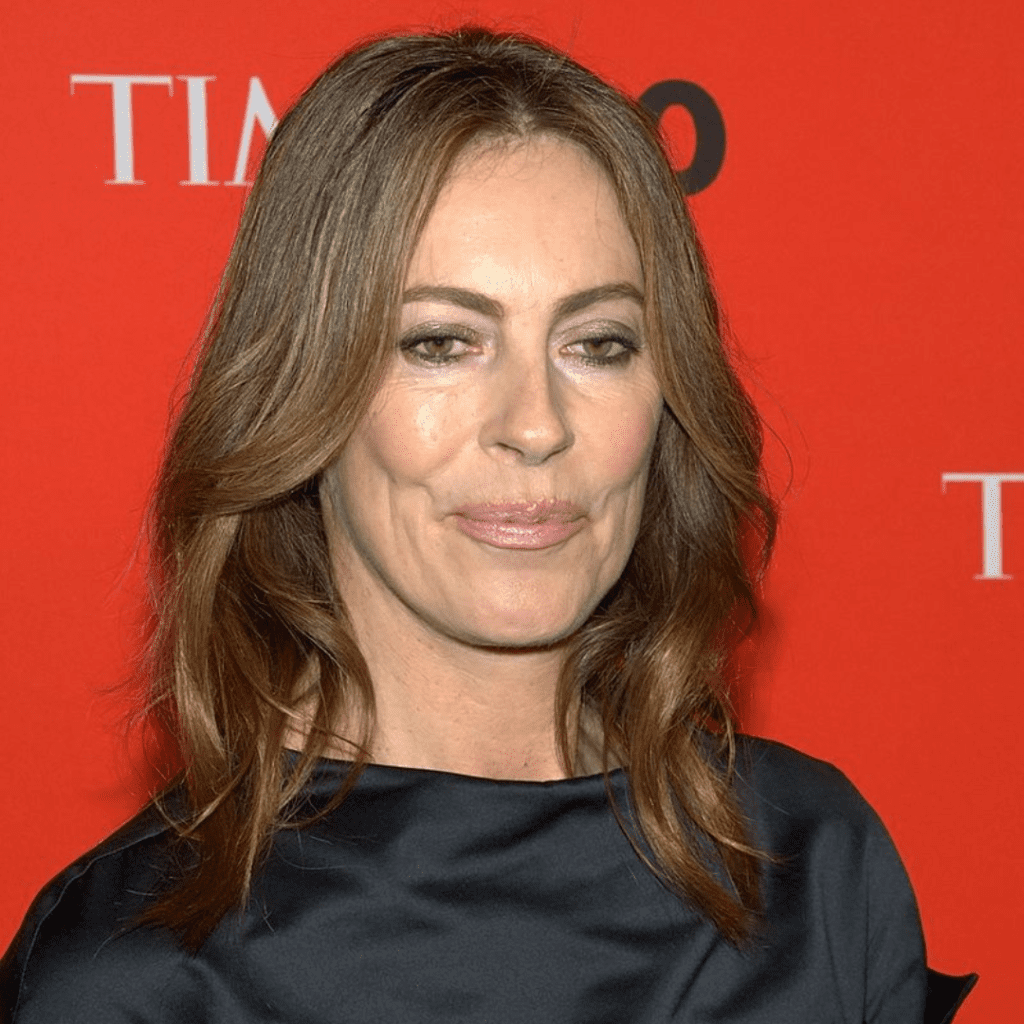 She has directed many movies that cover a wide range of genres, and some of the most popular are K-19: The Widowmaker, Point Break, Detroit, and Zero Dark Thirty. She was incorporated into the 2010 Time list of most influential people.
#19 Aretha Franklin
Called the "Queen of Soul," Aretha Franklin is one of the most lavish American vocalists. She has been included twice in time's 100 Greatest Artists of All Time with sales of more than 75 million records. However, she was more than a singer.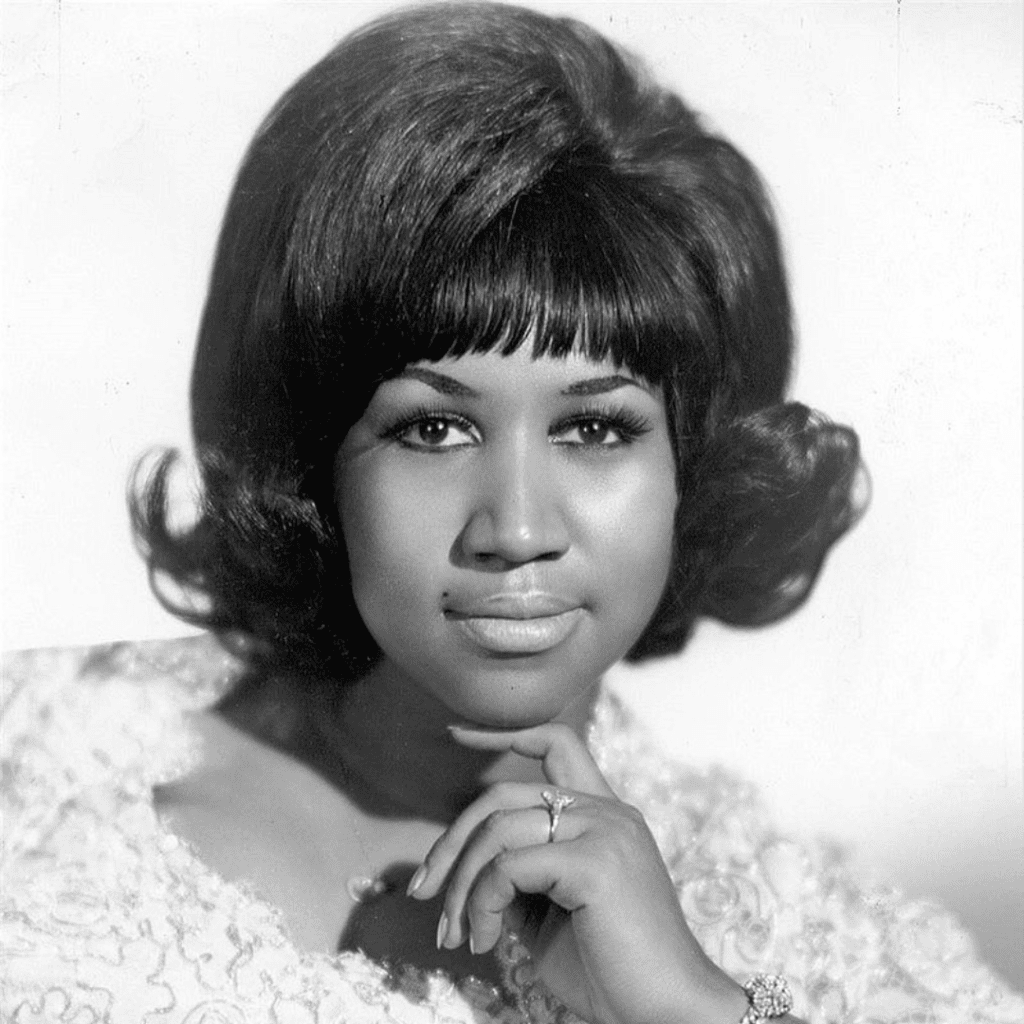 She was also immensely involved in the struggle for civil and women's rights. She contributed some of her hard-earned money to civil groups and even performed at protests and benefits. A few of her songs even became anthems for demonstrations.
#20 Madonna
The Material Girl is more than just someone who loves retail therapy and the finer things in life. Named Madonna Louise Ciccone in real life, Madonna is believed to be one of the most significant figures in pop culture. She is known as the best-selling female of all time for her first album in 1983.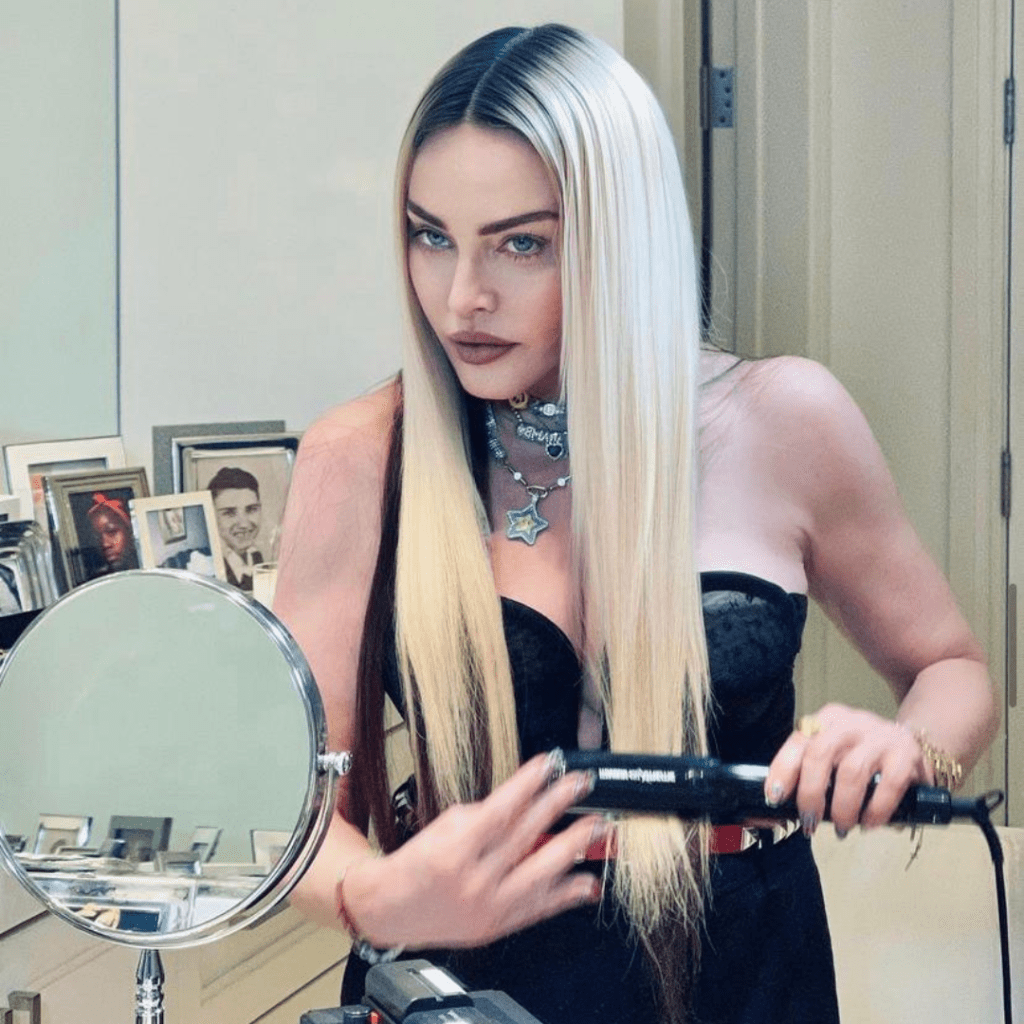 In 1978 she moved to New York to pursue a career in dance, and after performing in bands, she made the fateful decision of going solo, and the rest, as they say, is history. Aside from releasing bestselling albums, she has also acted in numerous films.
#21 Lucille Ball
An American actress nominated 13 times for the Primetime Emmy Awards, Lucille Ball has 5 of the awards. Throughout her life, she earned many accolades and even has two stars on the Hollywood Walk of Fame. Her hilarious acting skills bar none.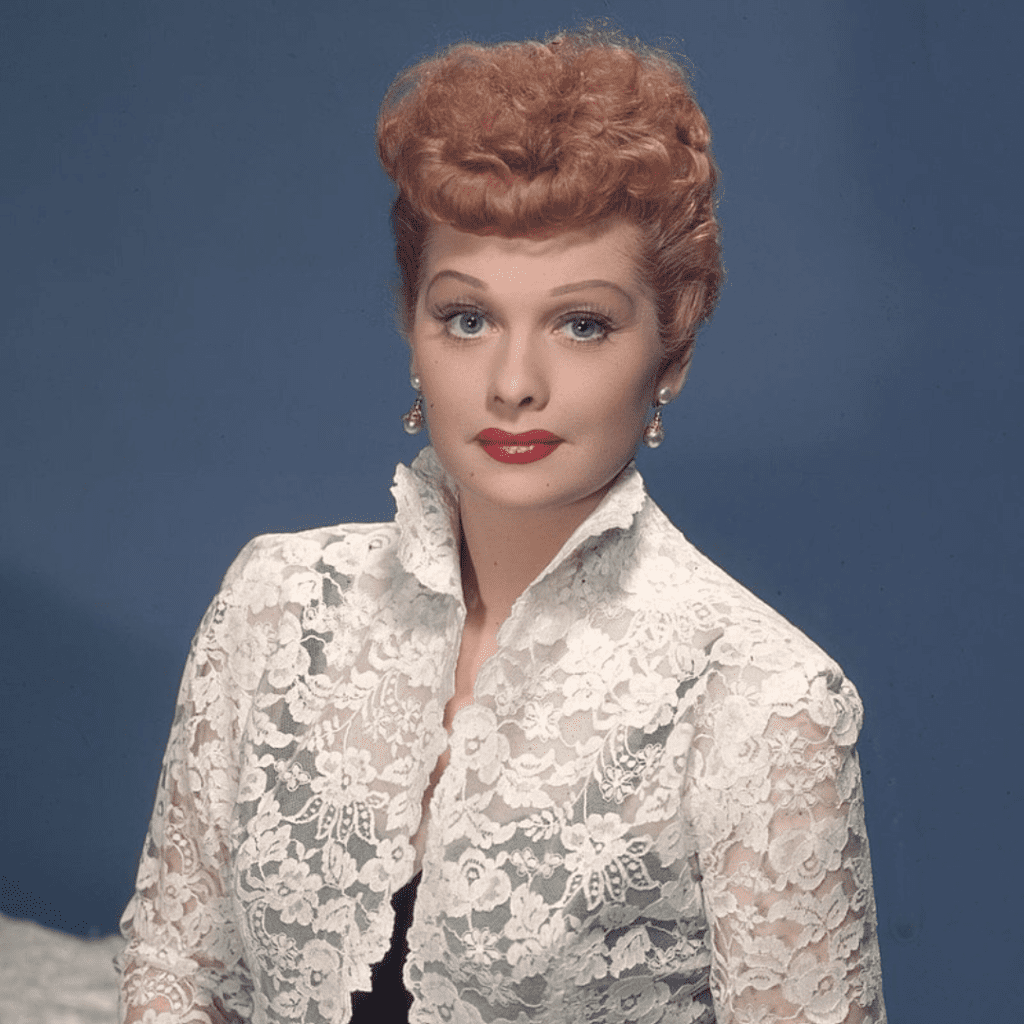 She initially worked as a model in 1929 but thereafter started performing on Broadway with the stage name Diane Belmont. She was the leading role of one of the most favored shows ever created, I Love Lucy. She is also distinguished for being the first lady to operate a production business.
#22 P!nk
She may have named herself after a color, but P!nk is a woman who has achieved so much in her career, and she does more than sing. One of the most outstanding entertainers of her years, she does acrobatics and sings songs while doing tricks mid-air!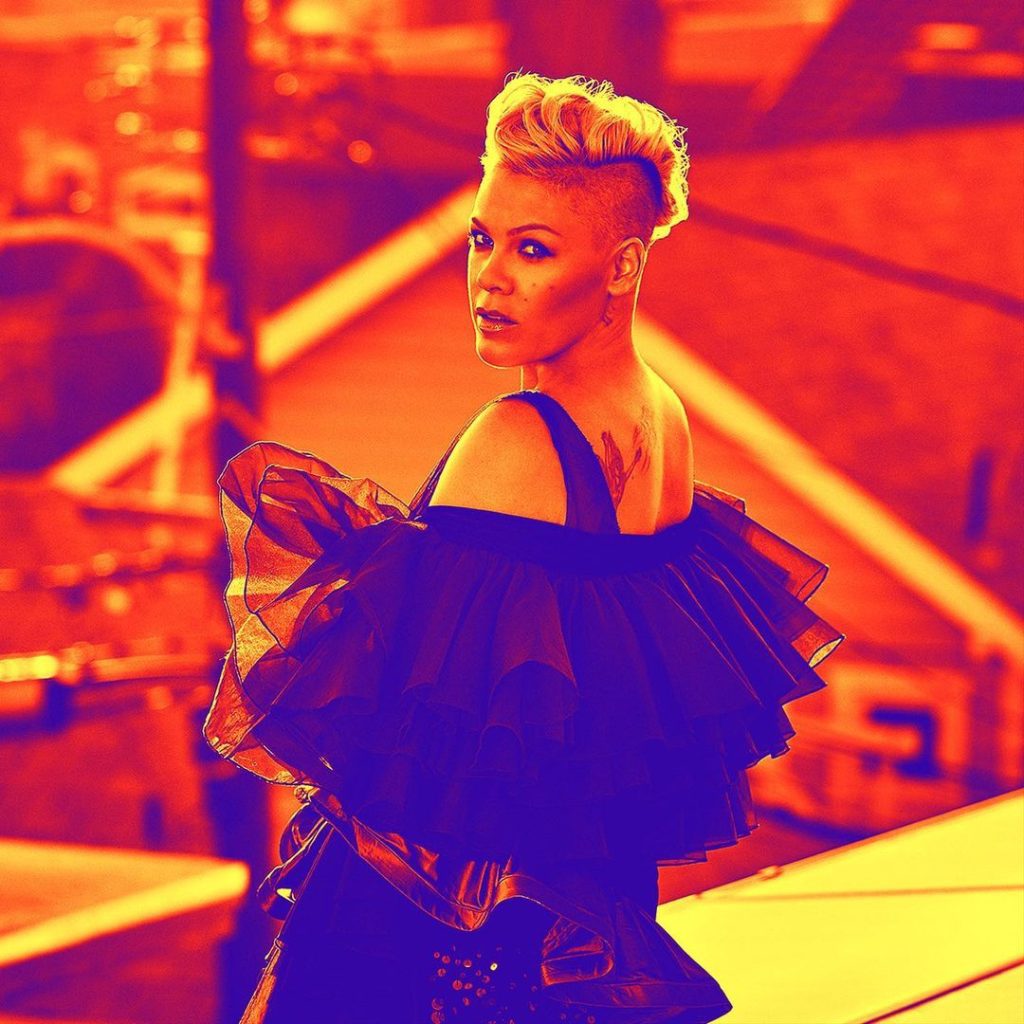 Remarkable is an understatement for this woman. She has sold over 40 million albums and 50 million singles worldwide, and some of her best hits defined an era, such as Get the Party Started and Most Girls. Aside from singing, she is an established songwriter too.
#23 Cher
From one singer to another, now we have Cher. The singer was born Cherilyn Sarkisian and is often referred to as the "Goddess of Pop" by the media. She gained popularity in the 1960s when she sang alongside her then-husband, Sonny.
A fashion icon, Cher wore and still wears elaborate outfits both on stage and on the television shows she starred in. She has won numerous awards, including a Grammy, an Academy Award, and an Emmy. She is a gay icon too.
#24 Loretta Lynn
Yet another singer on our list, Loretta Lynn, has a profession that has lasted more than 60 years. Famous for hits such as First City, One's on the way, and Coal Miner's Daughter, she has won numerous accolades for her massive role in country music.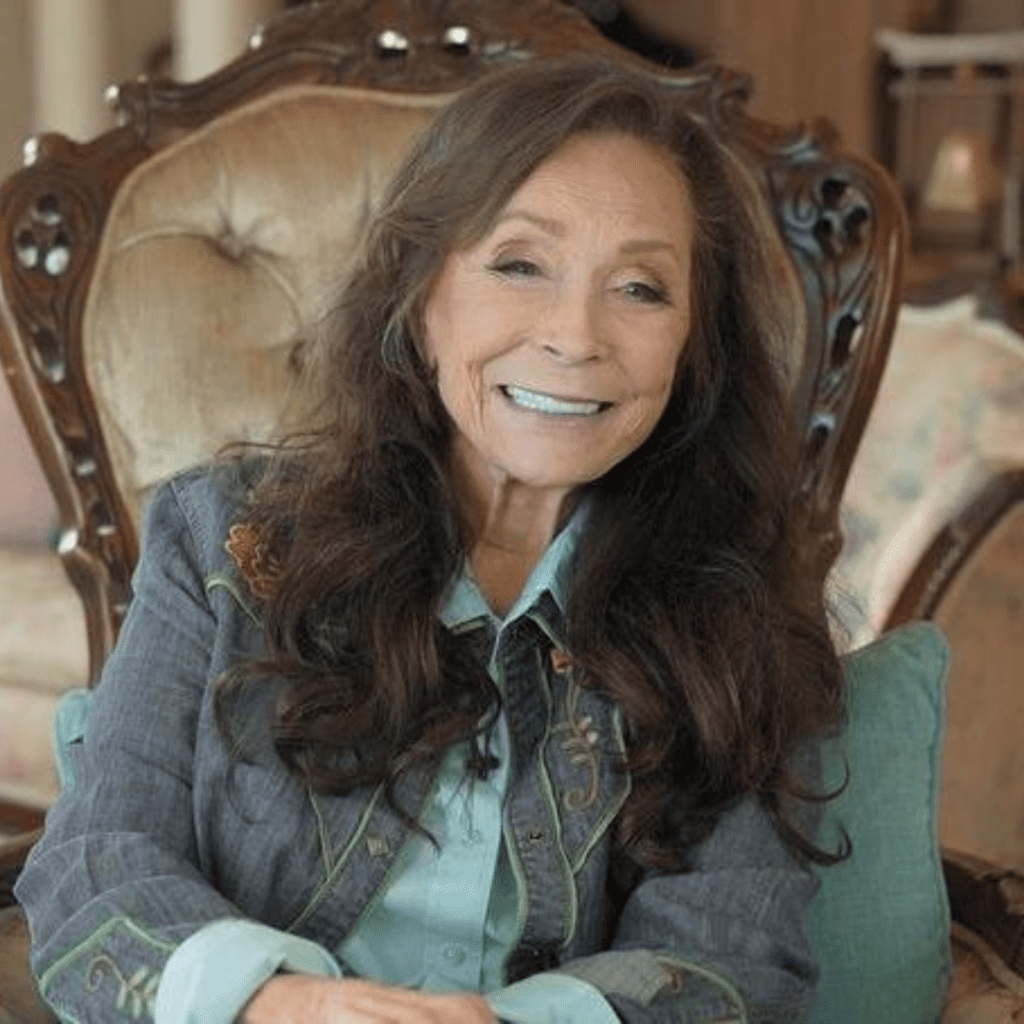 She has obtained awards from the Academy of Country Music and the Country Music Association. She has won the Grammy three times as well. Her professional partnership with Conway Twitty resulted in five consecutive No. 1 hits. Lynn has blazed trails for future country singers.
#25 Tina Fey
Best known for her work on the comedy series Saturday Night Live, Tina Fey is not only a comedian, but she is also a writer, producer, actress, and playwright too. She left SNL in 2006 to create the show 30 Rock, a show based mainly on her experiences in SNL.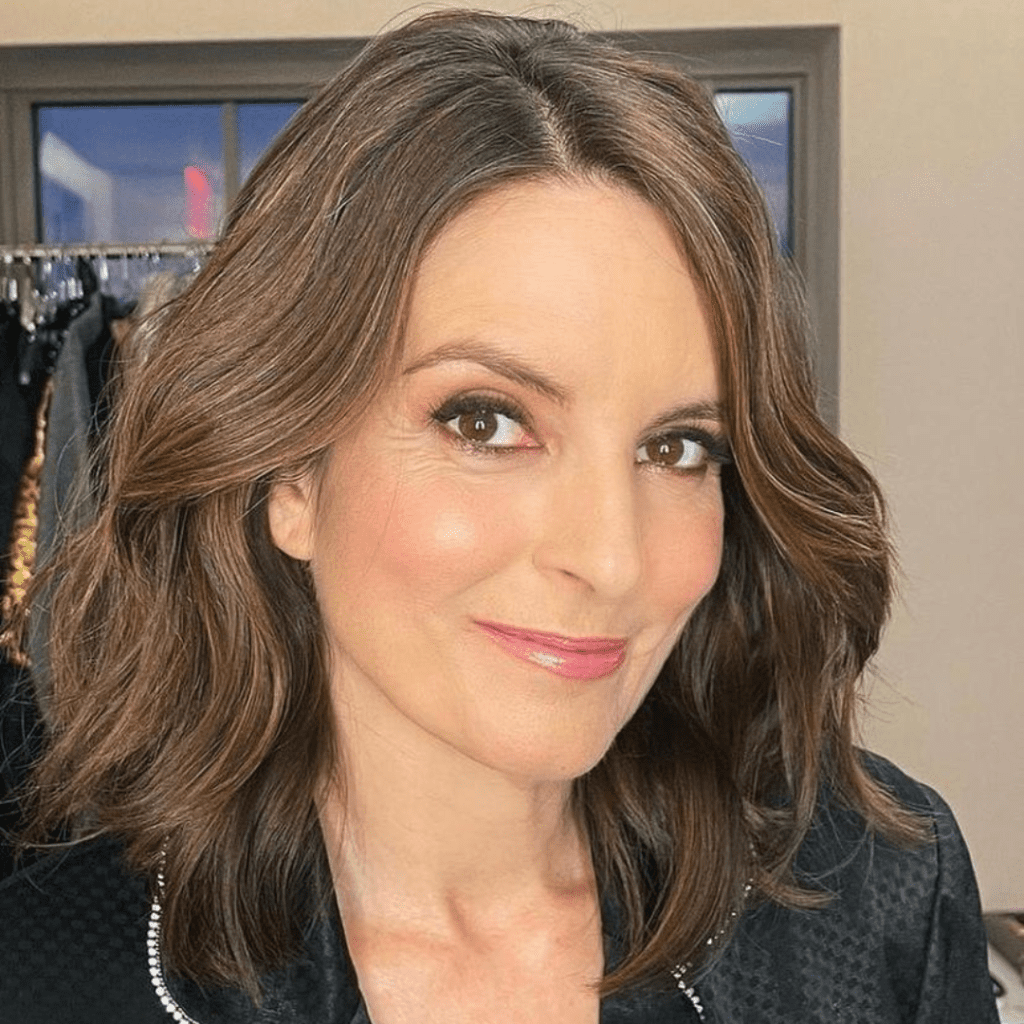 She has nine Primetime Emmy Awards, five SAG Awards, seven Writers Guild of America Awards, and 3 Golden Globe Awards. Her shelf is quite full of the trophies she has received for her work, and we couldn't be happier for her success.
#26 Shonda Rimes
Shonda Rimes is a lady who wears many hats. She is the head writer, executive producer, creator, and showrunner of the hit TV show Grey's Anatomy. Though she might be best known for that show, she has done plenty of things throughout her career and has written a few books.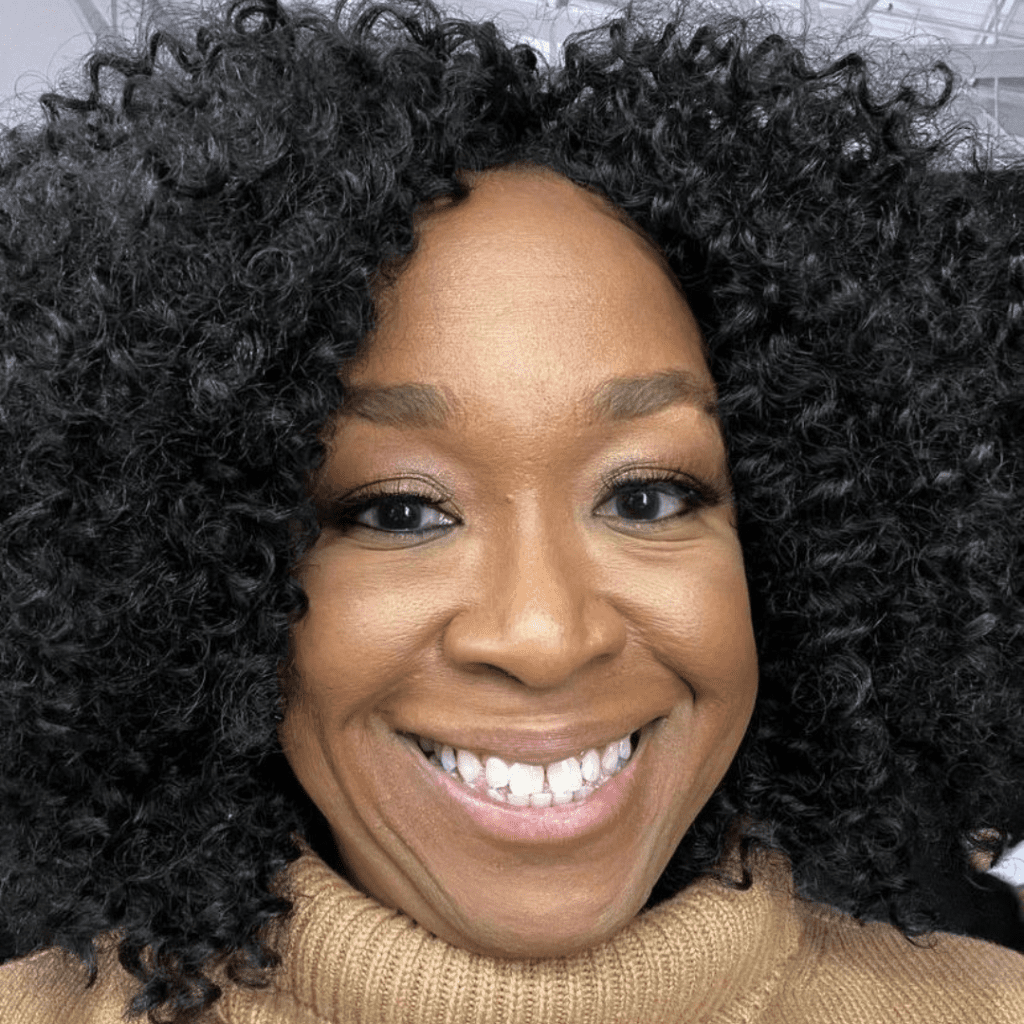 She entered into an agreement with Netflix in 2017, making all her future productions Netflix Original series. In 2007 and 2021, she was included in the list of noteworthy people in Time magazine. She is the recipient of the GLAAD Media Award and Directors Guild of America Award, to name a few.
#27 Bette Davis
An American actress with more than a hundred acting credits under her belt, most people know Bette Davis from the song Bette Davis' Eyes, but she is more than a line in a song; she was the pioneer of female villains in movies.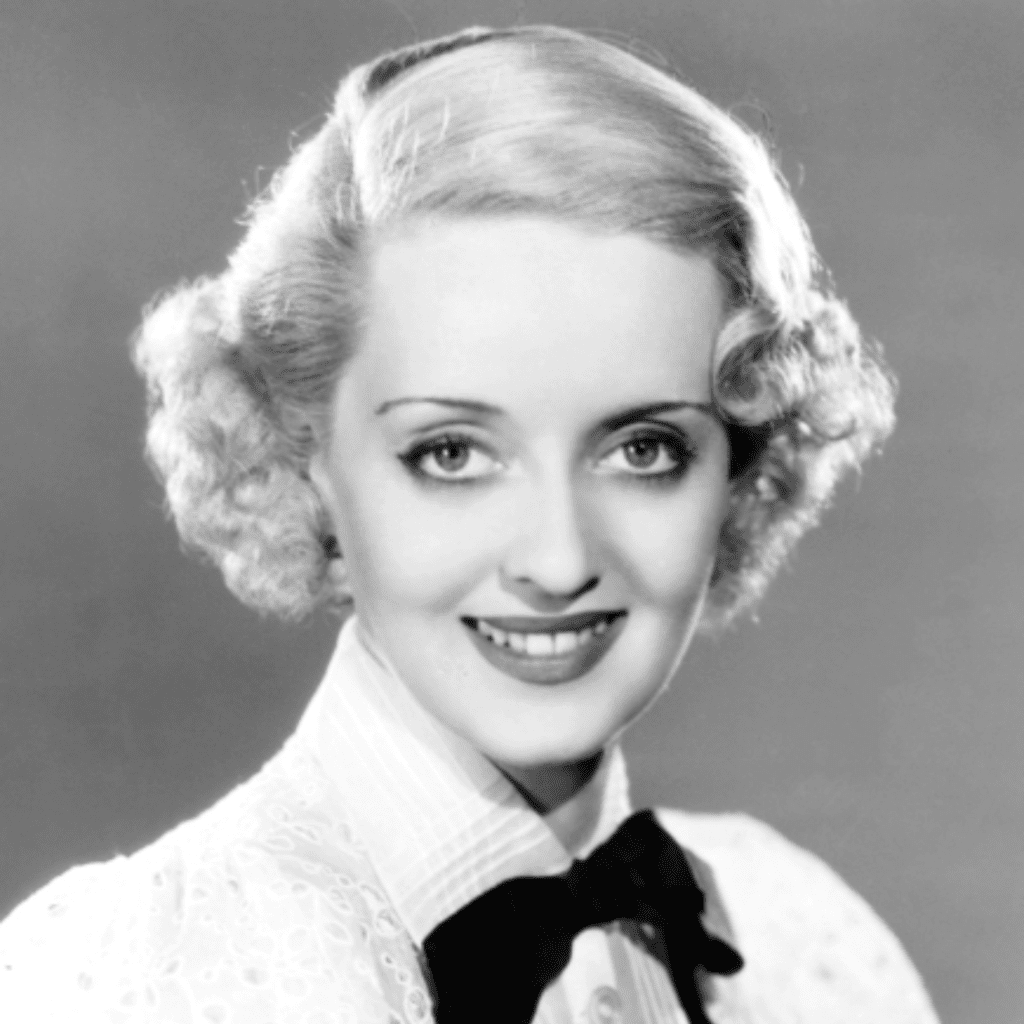 She performed in various films with different genres such as crime, melodrama, suspense, horror, and historical. She won two Academy Awards and was the first actor to have ten nominations. The American Film Institute gave her the Lifetime Achievement Award, the first given to a woman back then.
#28 Nina Simone
Eunice Kathleen Waymon, professionally known as Nina Simone, was not only a singer but also a civil rights activist. She was known for her pop, blues, gospel, R&B, classical, and jazz music. Despite being born into a low-income family, she achieved so much in her life.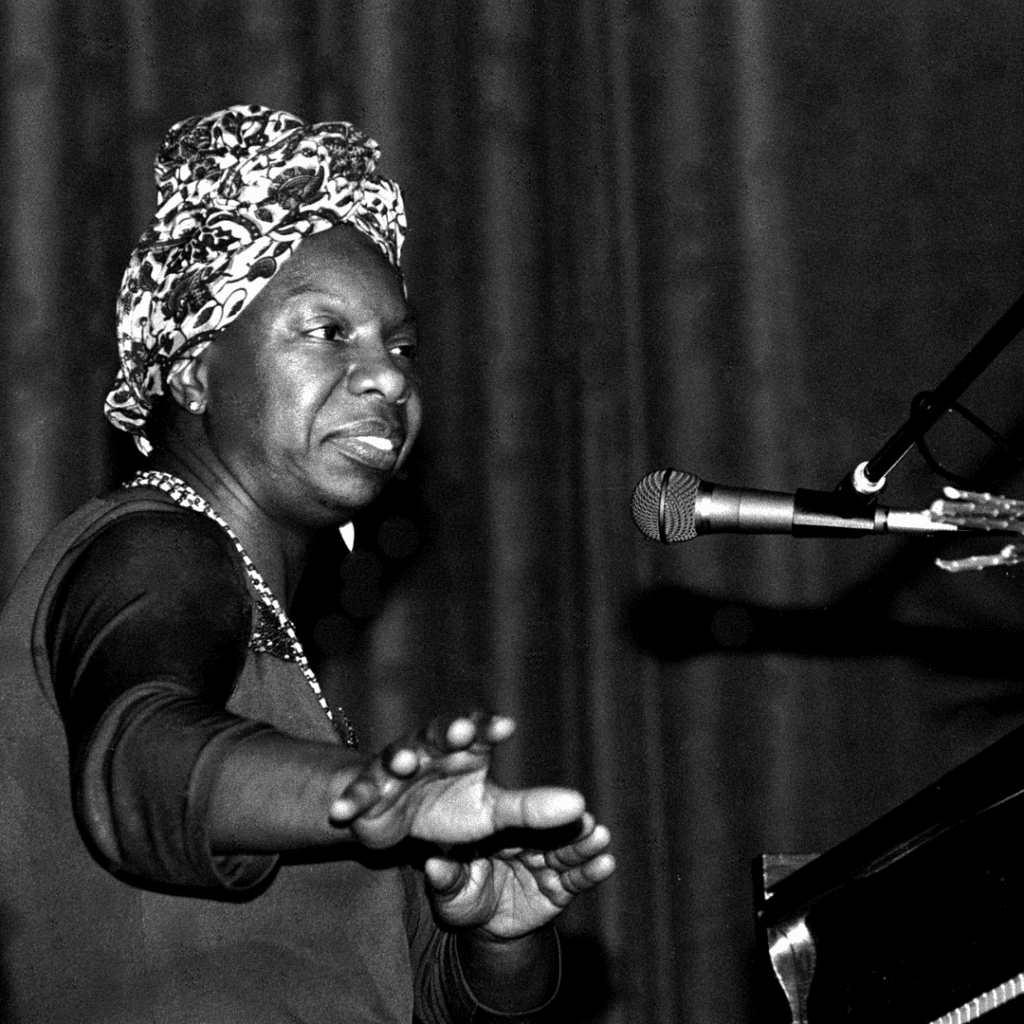 She originally studied classical piano, and she went on to record more than 40 albums from 1958 to 1974. She not only sang songs for fame and money, but she also sang to get back at the racial inequality happening in the United States.
#29 Sally Field
An American actress, manager, and activist, Sally Fields is yet another person to receive various awards, including three Primetime Emmy Awards, two Golden Globe Awards, and two Academy Awards. A few of her most notable films are Steel Magnolias, Murphy's Romance, and Smokey and the Bandit.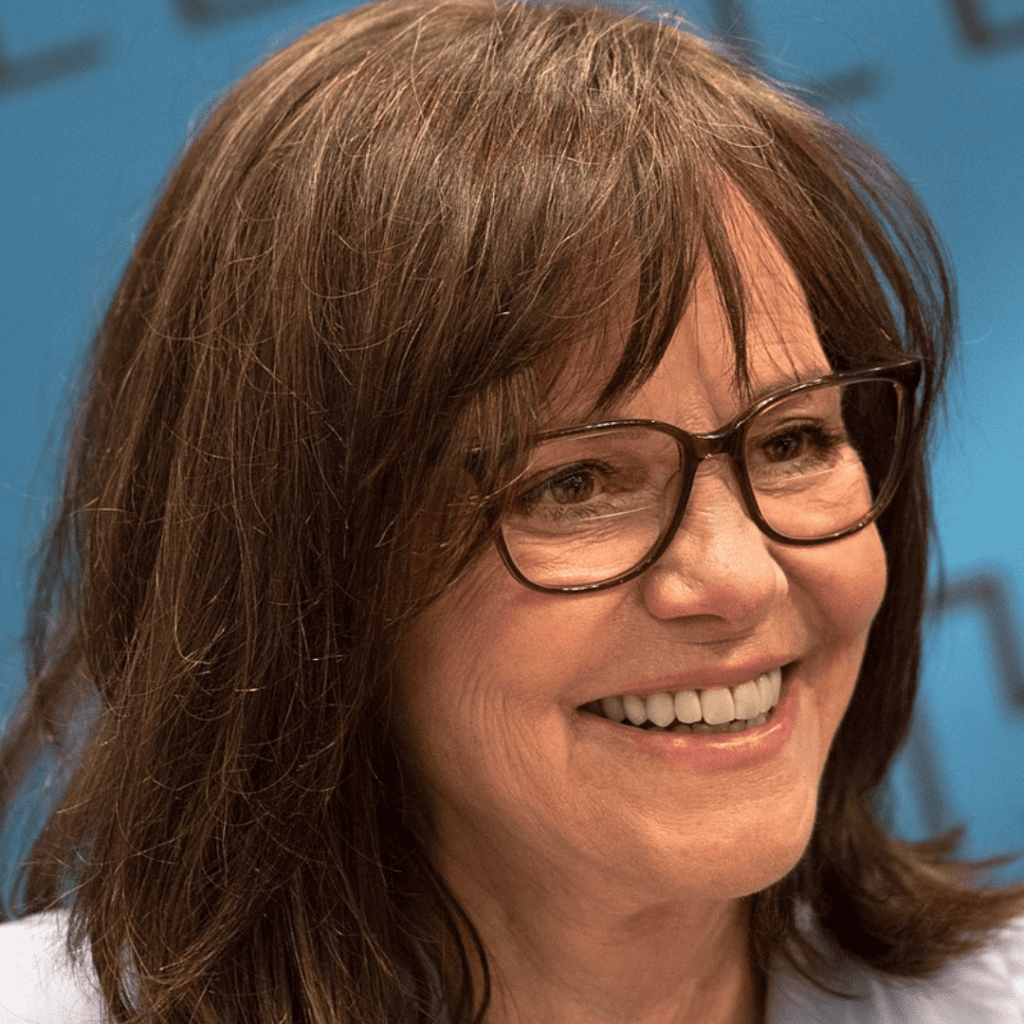 She was diagnosed with osteoporosis in 2005, and it led her to create the campaign called "Rally with Sally for Bone Health." The campaign encouraged the early diagnosis of osteoporosis through technology. Aside from being a health advocate, she actively promotes women's rights.
#30 Natalie Maines
The lead vocalist of the bestselling country band Dixie Chicks, now known as The Chicks, Natalie Maines' family was into music. Her father was a country musician and producer. She once famously told her second-grade teacher that she neededn't learn stuff as she would be a star.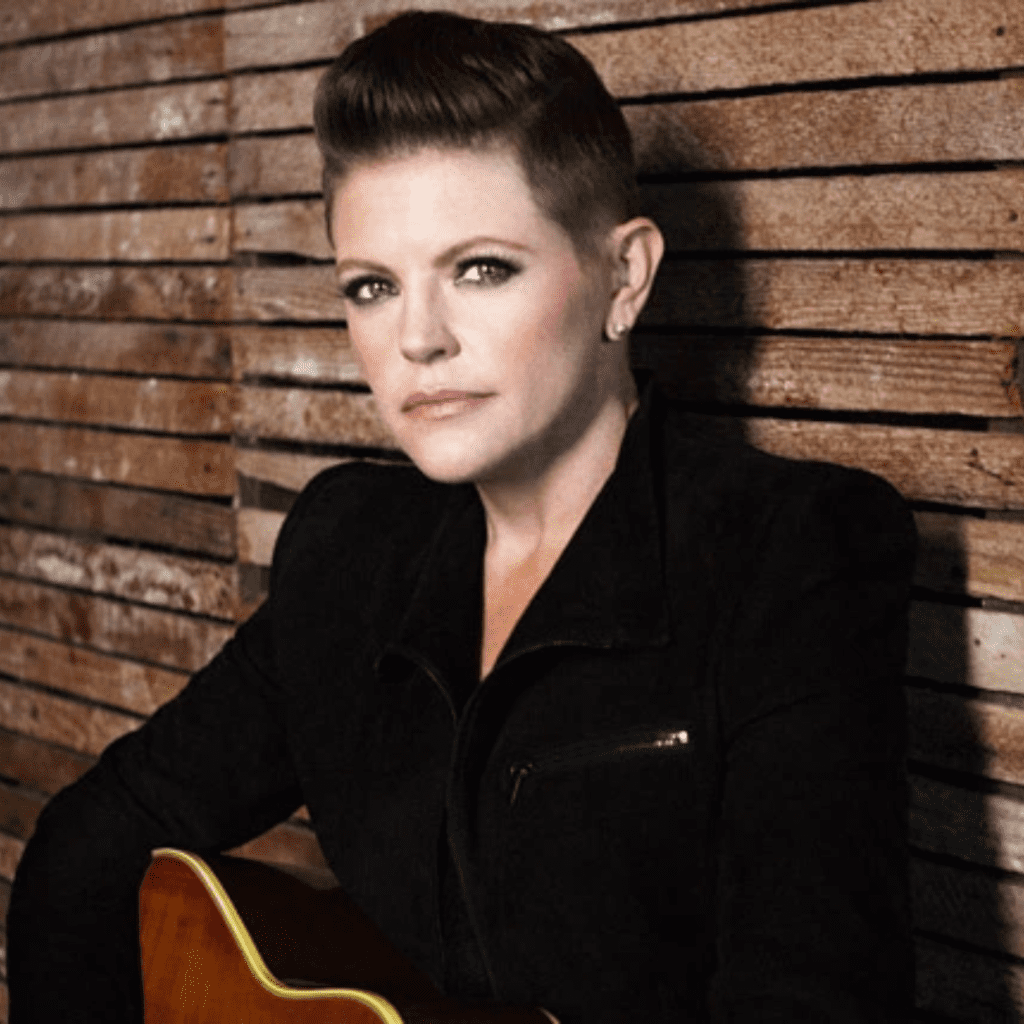 However, she stirred some controversy when she made anti-war comments during her stay in London in 2002 and feuded with another country star, Toby Keith. Considering all the things that happened, she still remains one of the best country vocalists.
#31 Marlene Dietrich
With a career that spanned at least six decades, Marlene Dietrich first started performing on silent films in Berlin, and it was her performance in The Blue Angel that got her international acclaim. It made her receive a contract with Paramount Pictures.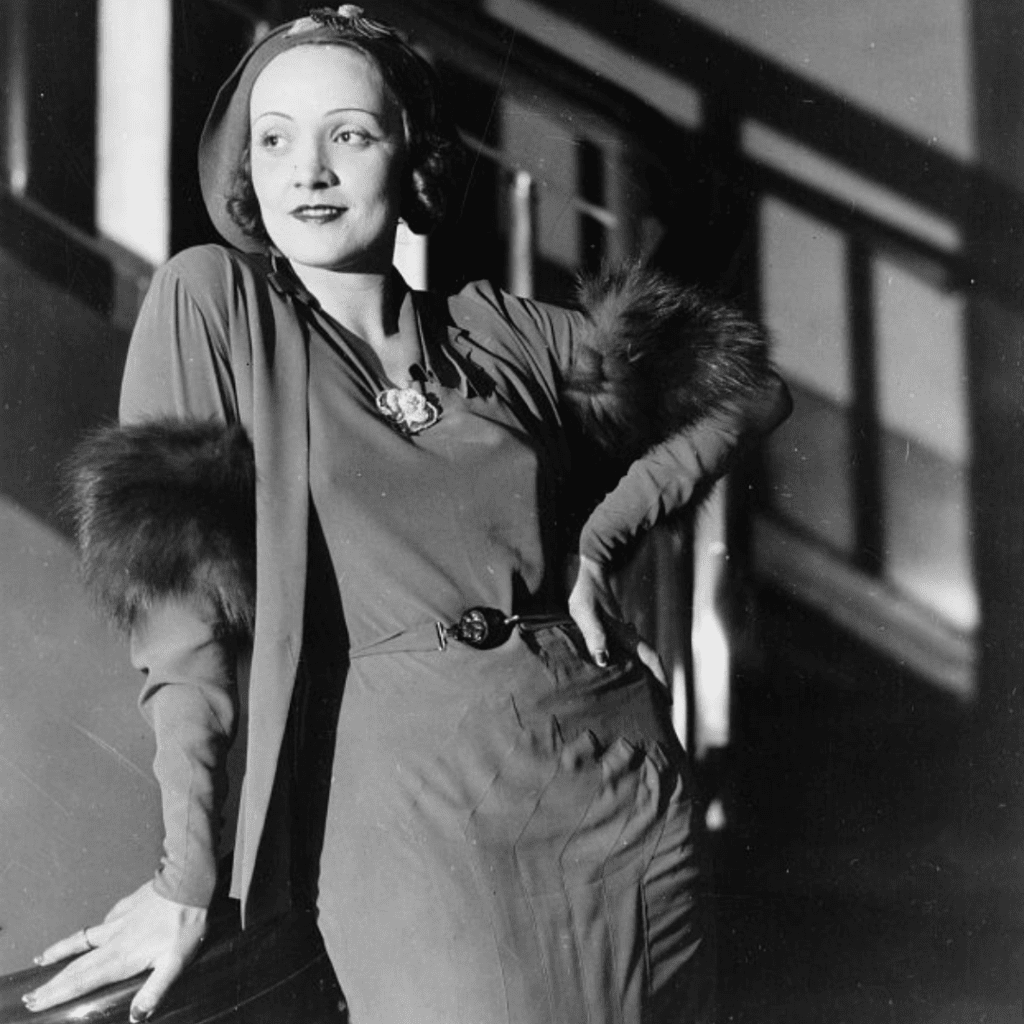 Her humanitarian efforts during World War II were known, whereby she gave shelter to French and German exiles. She improved the soldier's morale on the front lines, for which she received numerous honors. She is also characterized as the foremost woman onscreen to wear pants.
#32 Billie Jean King
A former world number 1 tennis player, King won almost 40 awards throughout her career and has often represented the United States in the Wightman Cup and the Federation Cup, of which she was the three-time captain. The sport wouldn't be what it is today without her influence.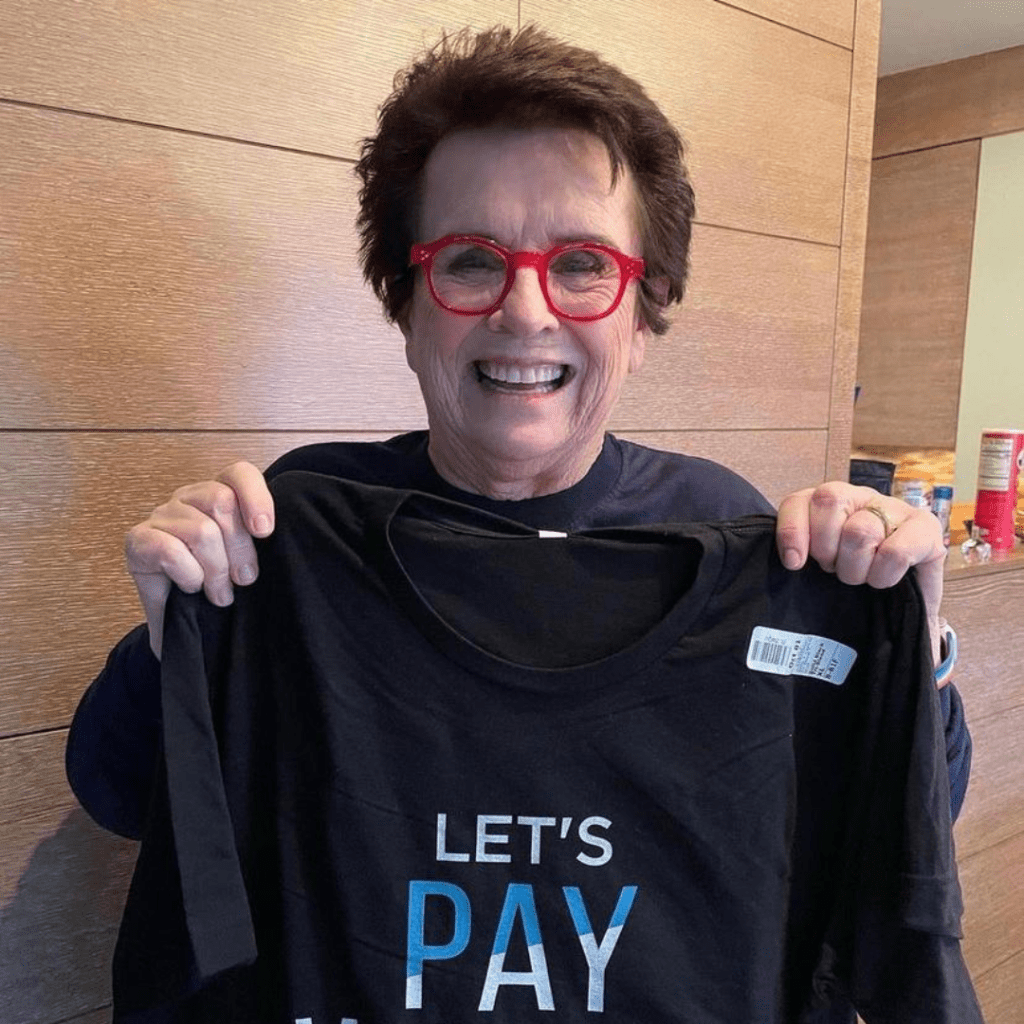 One of the highlights of her storied career was the Battle of the Sexes in 1973 between her and the 55-year old Bobby Riggs. She emerged victorious in the tournament and went on to champion pay equality in the sport of tennis.
#33 Bjork
Born Björk Guðmundsdóttir, the Icelandic singer, actress, record producer, composer, and songwriter, has an eclectic musical style and counts trip-hop, classical, pop, jazz, electronic, and avant-garde music as her favorite genres and influences. She is really quite innovative and a role model.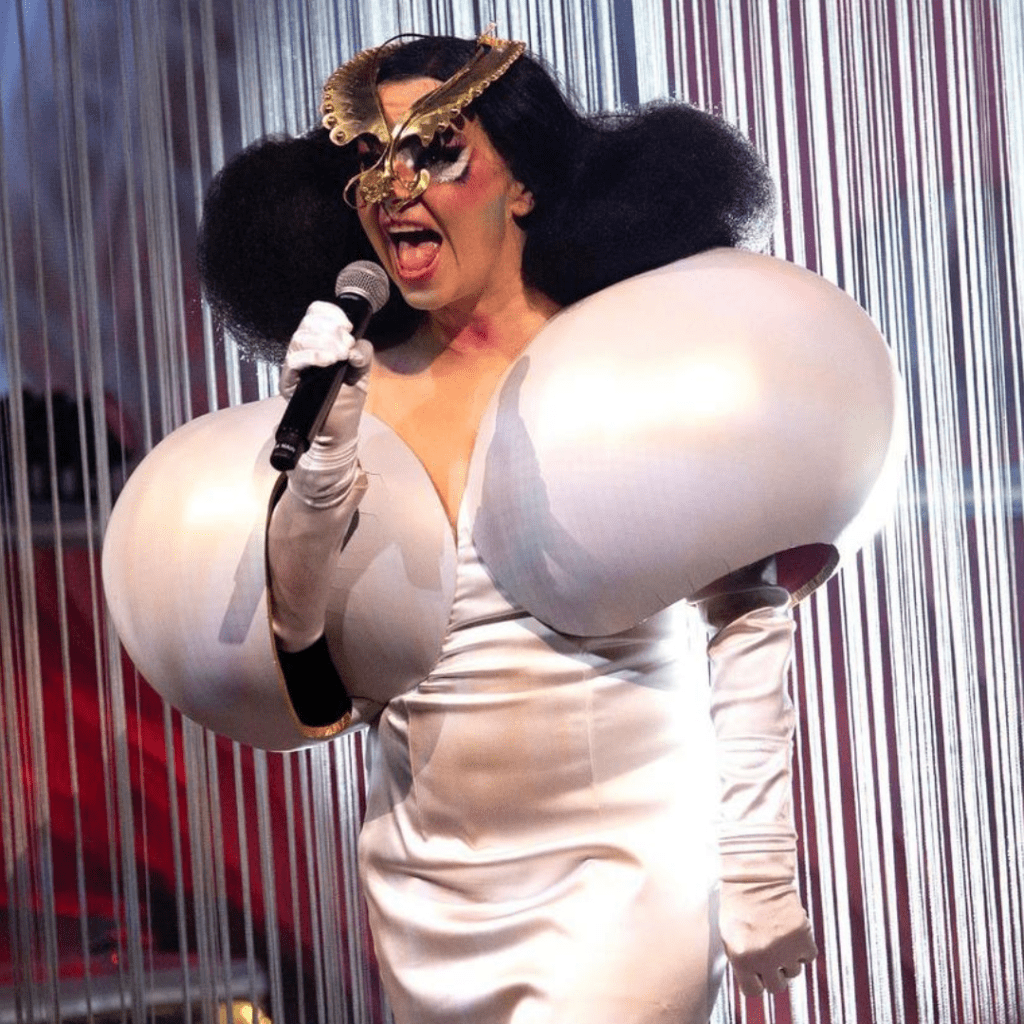 Raised in Reykjavik, she started her music profession at the age of 11 and achieved global stardom as the headsinger of Sugarcubes. Aside from music, she also acts, is supportive of various liberation movements, and is into charitable works.
#34 Jane Fonda
The daughter of Hollywood royalty, Henry Fonda, Jane Fonda is not only an actress but also an activist and former fashion model. The recipient of several awards, including seven Golden Globes, two Academy Awards, two British Academy Film Awards, and a Primetime Emmy Award, to name a few.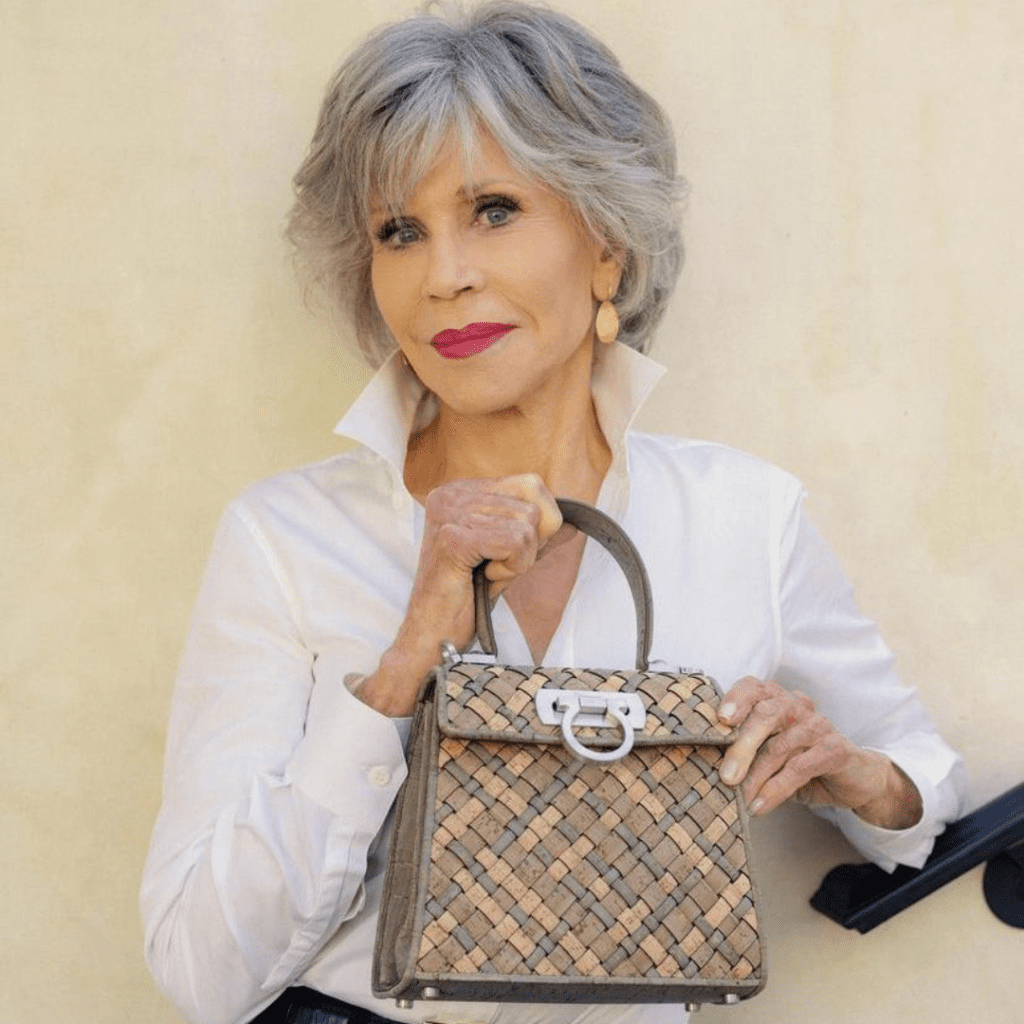 Her workout video, Jane Fonda's Workout, was the highest-selling VHS of the 20th century. It would go on to collectively sell more than 17 million copies. She is also a political activist who protested the war against Vietnam and Iraq.
#35 Shania Twain
One of the most successful country singers of all time, Shania Twain has sold more than a hundred million records and has been given several titles, including Queen of Country Pop. Raised in Ontario, she advanced to fame with her second album, The Woman in Me.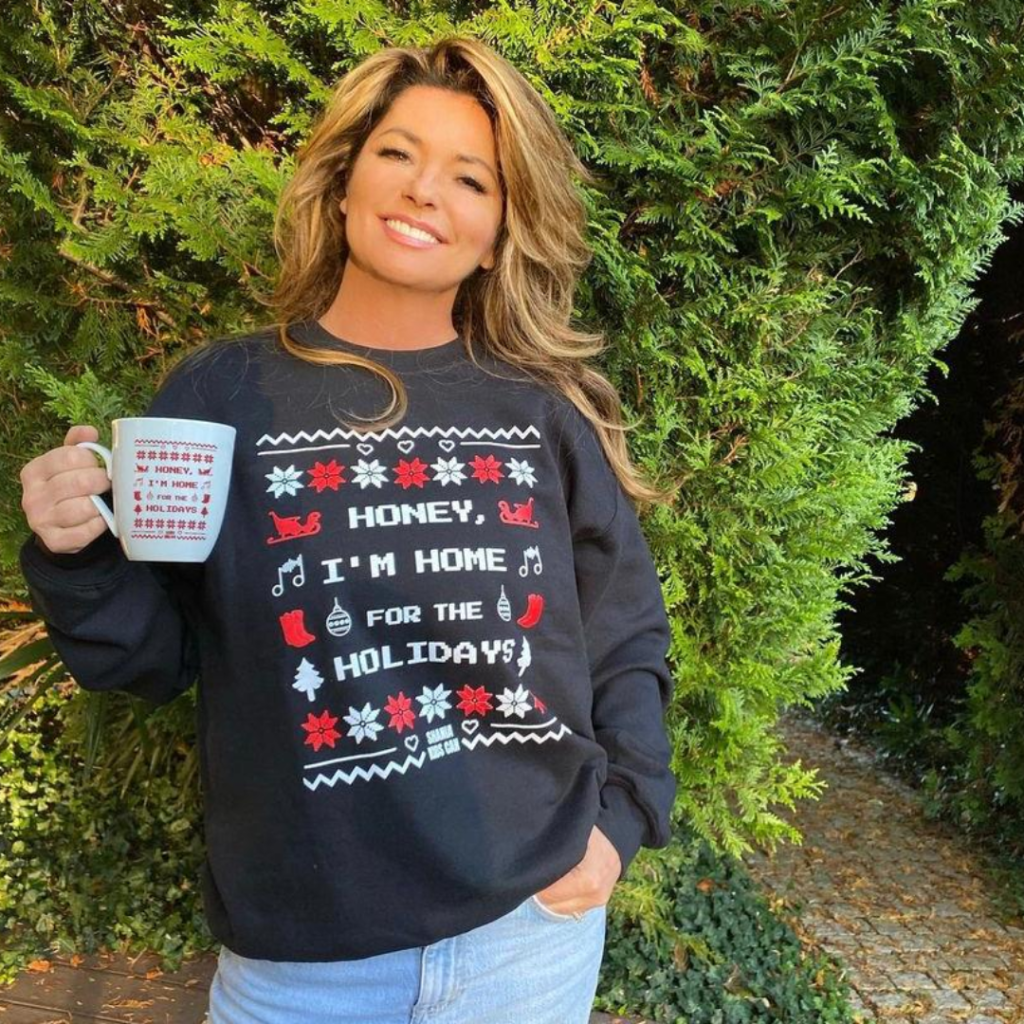 Her third album, Come on Over, released in 1997, evolved to be the topmost-selling studio album of a female artist. It also is the country album that has sold the most records of all time, with more than 40 million records sold worldwide.
#36 Billie Holiday
Billie Holiday was an American swing and jazz singer who was born Eleanora Fagan. She was nicknamed "Lady Day" by her music companion and confidante, Lester Young. Her unique singing style was one of the things which made her notable.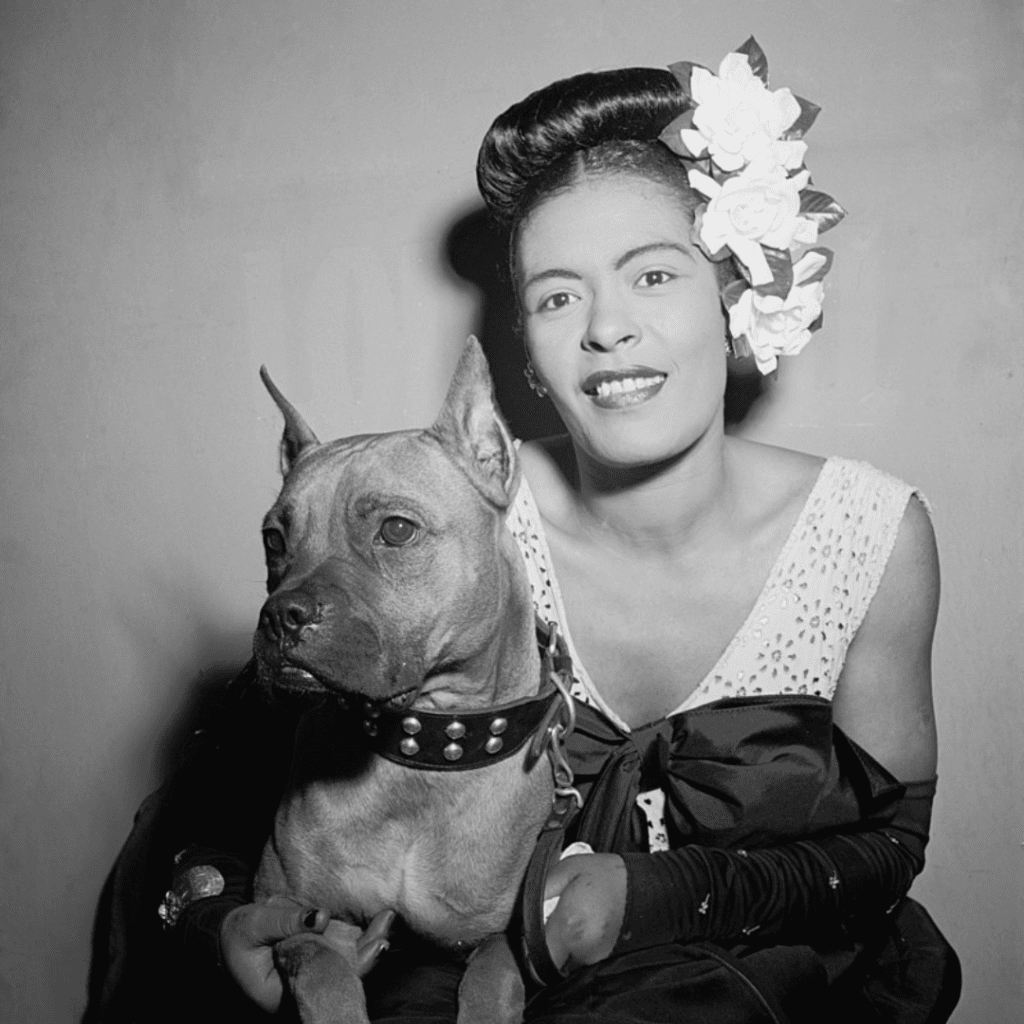 She had a turbulent childhood, and until adulthood, she was beset by legal troubles and drug abuse. Her final recordings had mixed reviews due to her altered voice and personal struggles. She won four Grammys posthumously and was inaugurated into the National Rhythm and Blues Hall of Fame and Grammy Hall of Fame.
#37 Doris Day
A prominent figure of cinema from the 1950s to the 1960s, Doris Day was not only an actress; she was a singer and animal welfare activist too. She started her career in 1939 as a singer and achieved success in 1945 with My Dreams Are Getting Bigger All the Time and Sentimental Journey.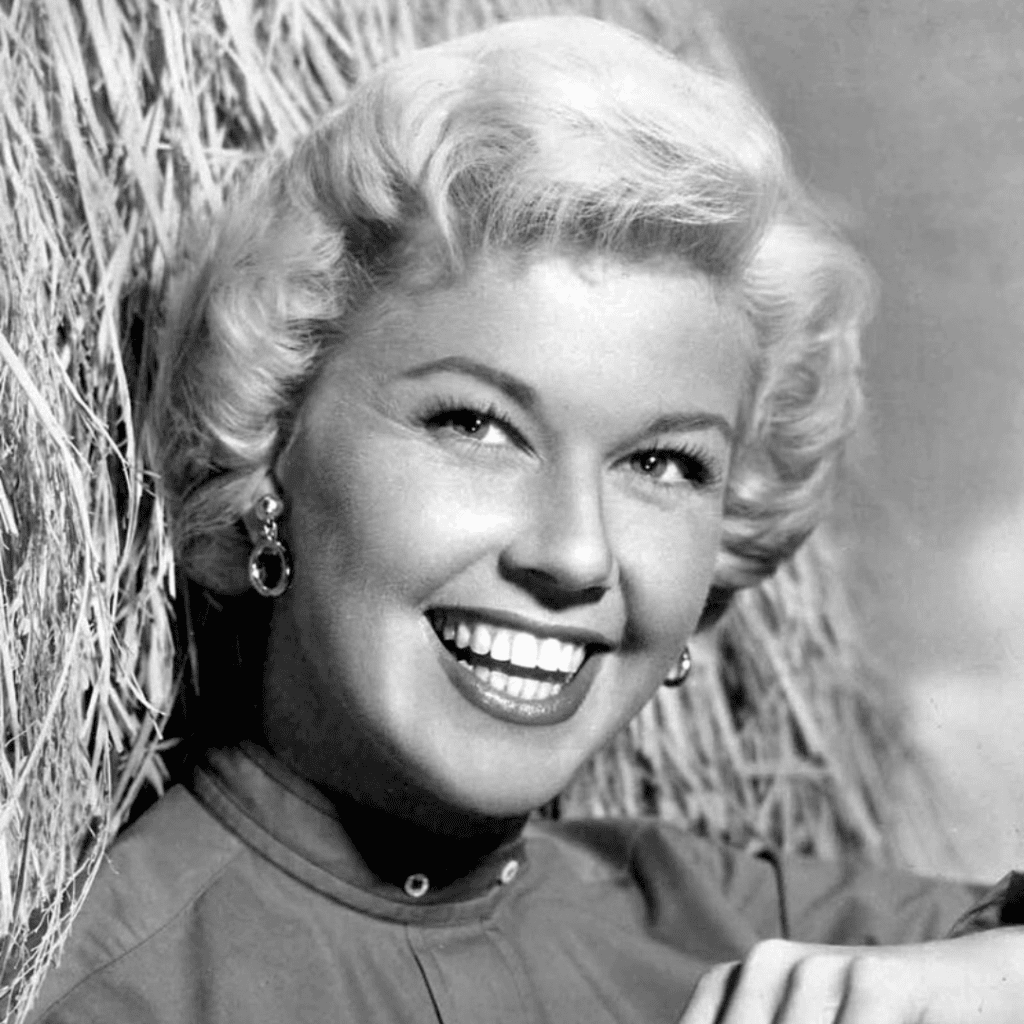 She began her Hollywood career with Romance on the High Seas and went on to star in numerous genres, including thrillers, classical, and dramas. She was given the Golden Globe Cecil B. DeMille Award for lifetime accomplishment in films in 1989.
#38 Janet Jackson
More than just the King of Pop's little sister, Janet has made a name for herself as one of the most electrifying performers of all time. Her elaborate stage shows and sexually provocative records are always crowd drawers. She is known as a groundbreaking R&B singer.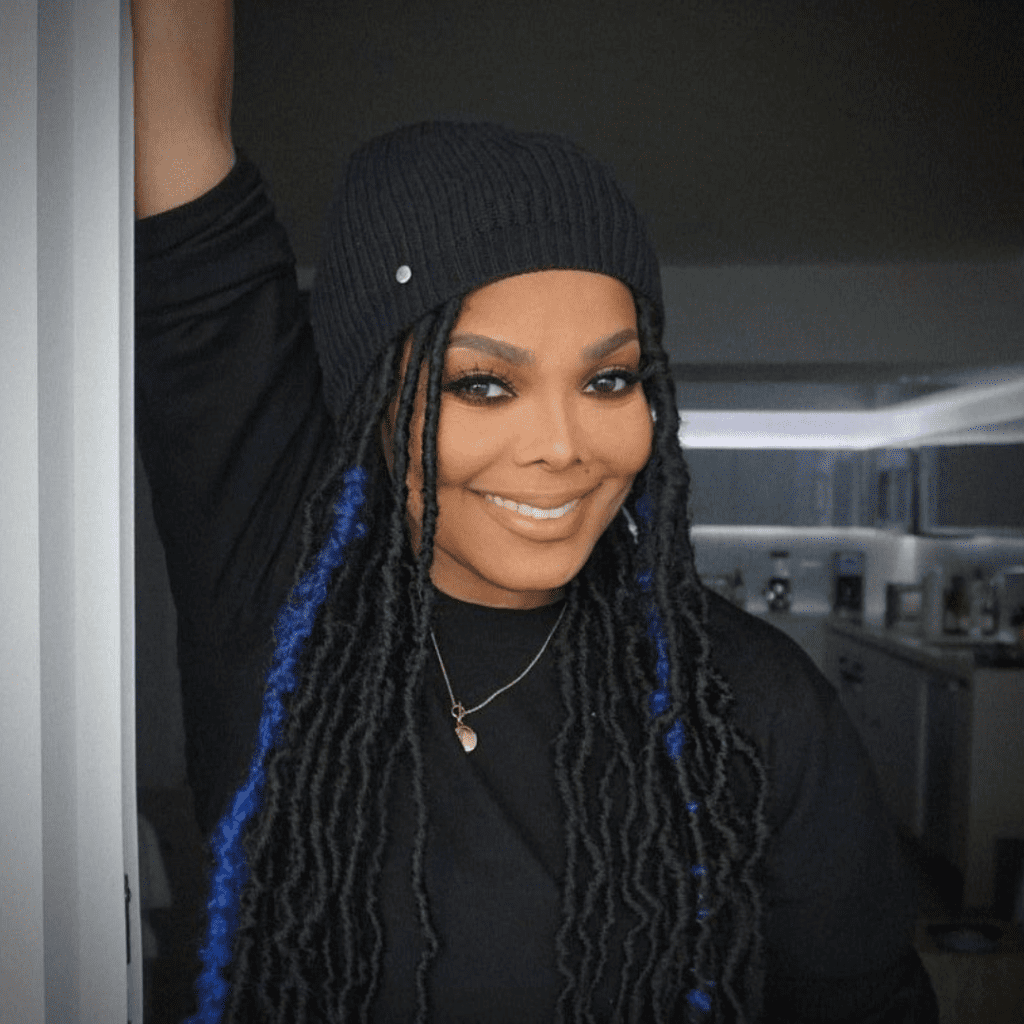 She broke gender and racial barriers with lyrical content focusing on social issues that made her a role model for the youth. To date, she has sold more than a hundred million records, but her performance in the 2004 Super Bowl will forever live in infamy.
#39 Ava DuVernay
The first African-American woman to be selected for a nomination at the Golden Globes and the Academy Awards as Best Director is Ava DuVernay. She is the first African-American woman to win the directing award at the 2012 Sundance Film Festival for her feature film Middle of Nowhere.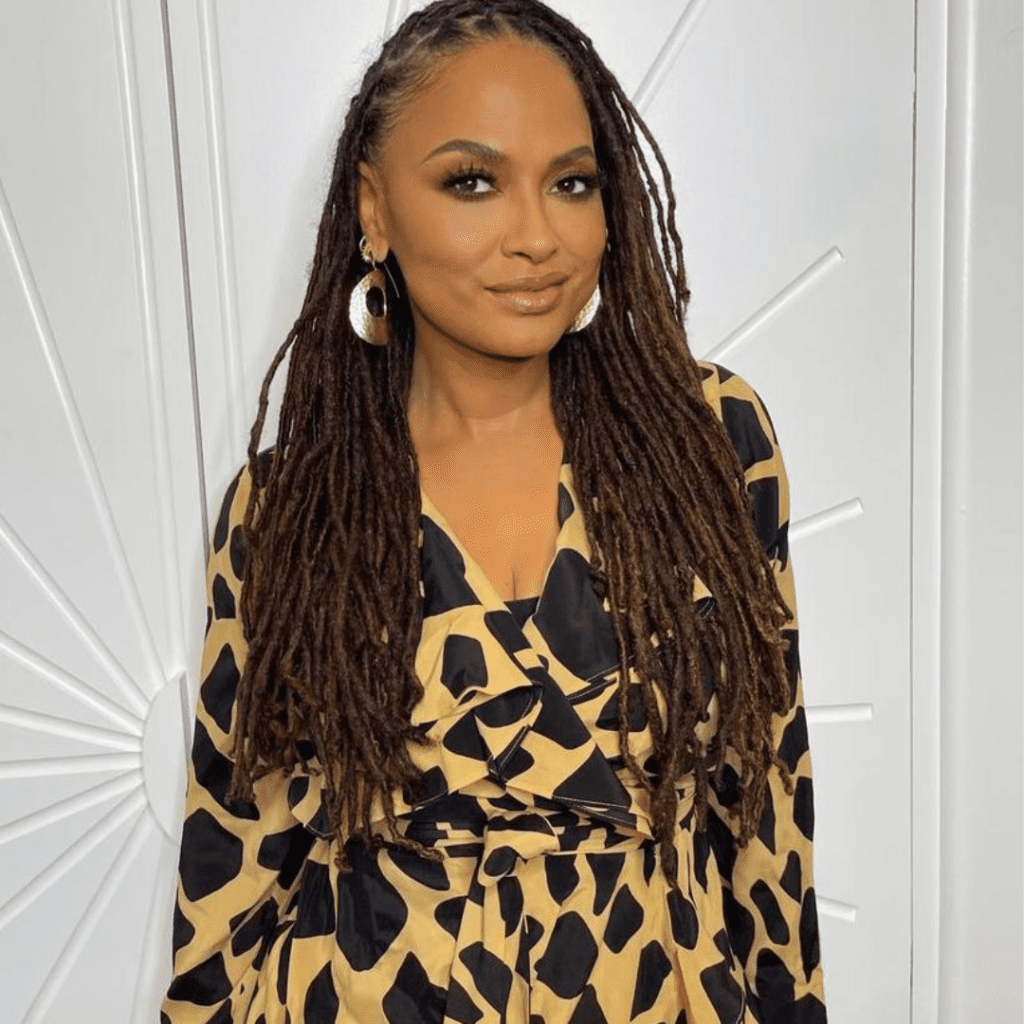 Since then, she has produced various movies and series that examine racial oppression in the US, including When They See Us, the critically acclaimed drama series based on the 1989 Central Park jogger case. In 2017, she was included in the annual Time magazine article about the most significant people worldwide.
#40 Hattie McDaniel
The famous American actress and comedian Hattie McDaniel won an Academy Award for Best Supporting Actress for her part as Mammy in Gone With The Wind, making her the first African-American to win an Oscar. You can also find her two stars on the walk of fame.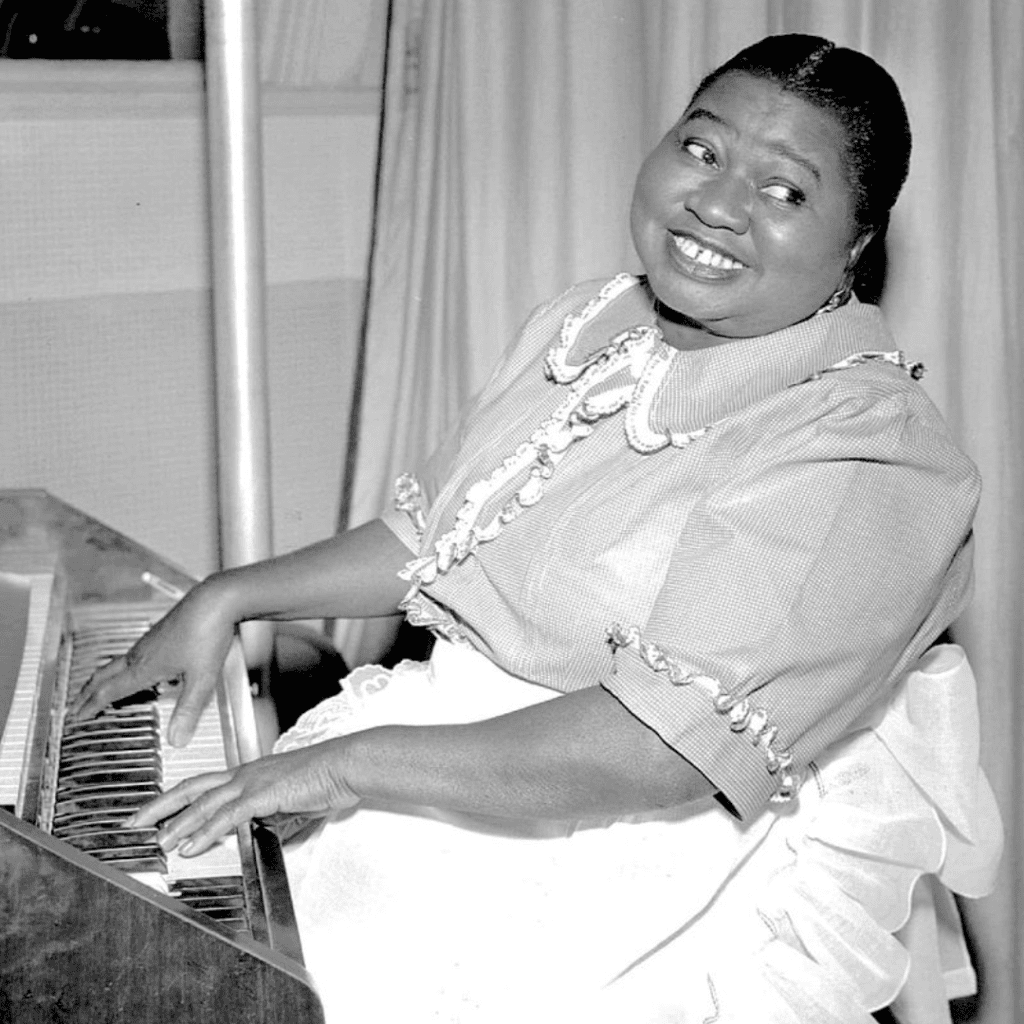 Throughout her life, she achieved many firsts. Aside from being the first African-American person to win an Oscar, she was also the first to be featured on a US postage stamp. However, throughout her career, she was a victim of racial segregation and racism.
#41 Ida Lupino
Largely considered the most distinguished filmmaker in the 1950s, Ida Lupino co-produced and co-wrote various films with social statements and was the first woman to direct a film noir in 1953, The Hitch-Hiker. One of her best-known films is Not Wanted, about unwed pregnancy.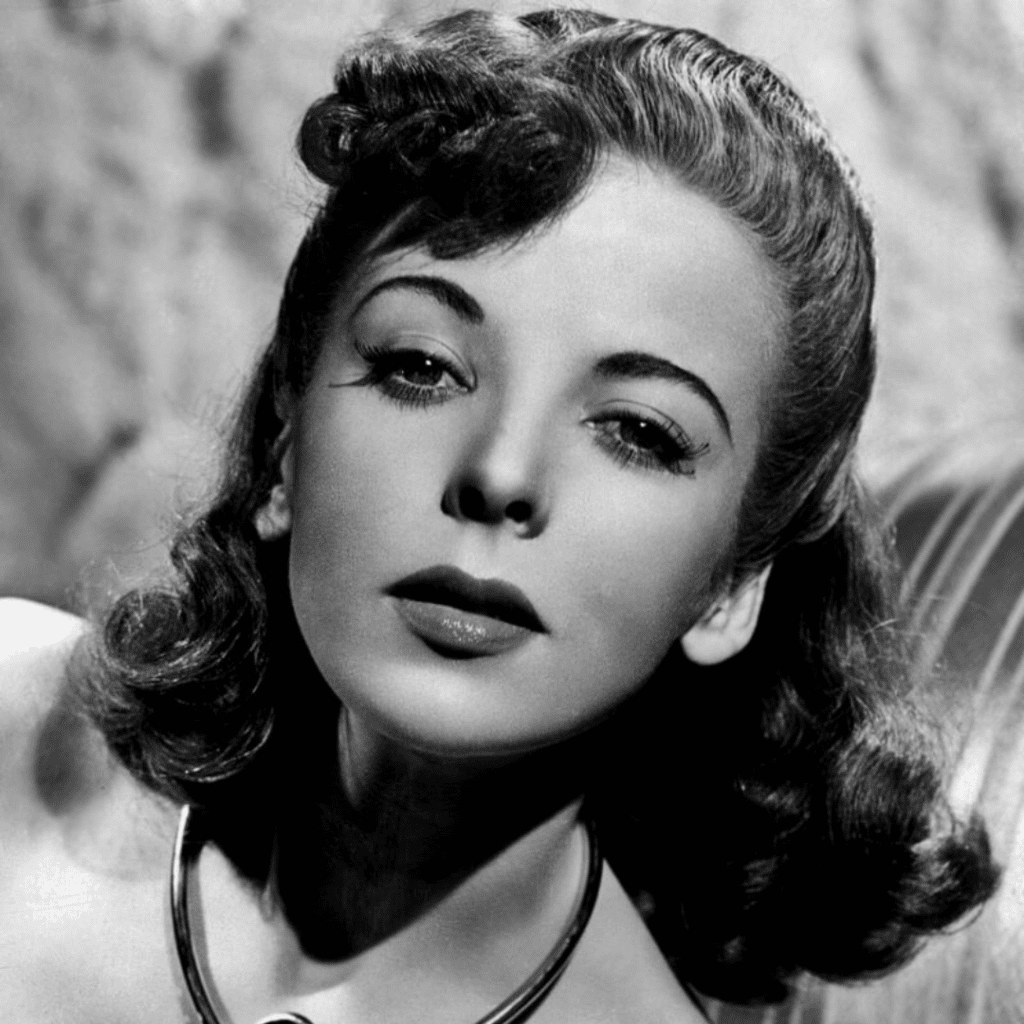 As an actress, some of her best-known works are High Sierra, Junior Bonner, They Drive by Night, and Deep Valley. She has directed more than a hundred episodes of television shows in various genres, including supernatural sales and murder mysteries.
#42 Dolly Parton
Known primarily for her groundbreaking work in country music, Dolly Parton is an actress, singer-songwriter, and businesswoman. Her debut album, Hello I'm Dolly, was a huge success, and to date, she has sold more than a hundred million records worldwide.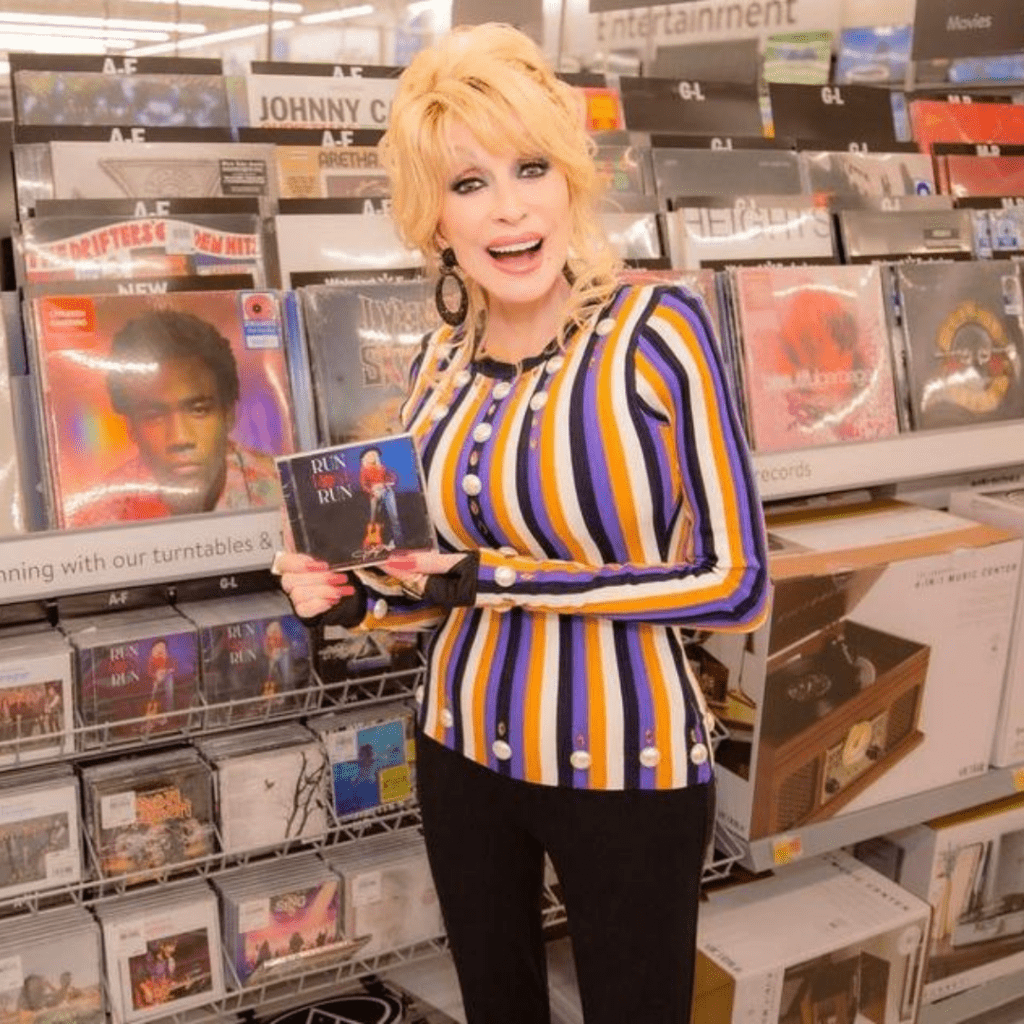 She is as busy in philanthropy as she is with her career and, through her Imagination Library, she helped give books to young children of various ages. Aside from that, she has founded various charitable and philanthropic organizations, including her very own Dollywood Foundation.
#43 Penny Marshall
You must have already heard of or seen Penny Marshall's name when you went to the cinemas. That is because she produced many box office hits such as Bewitched, Cinderella Man, and a few episodes of the TV series, United States of Tara.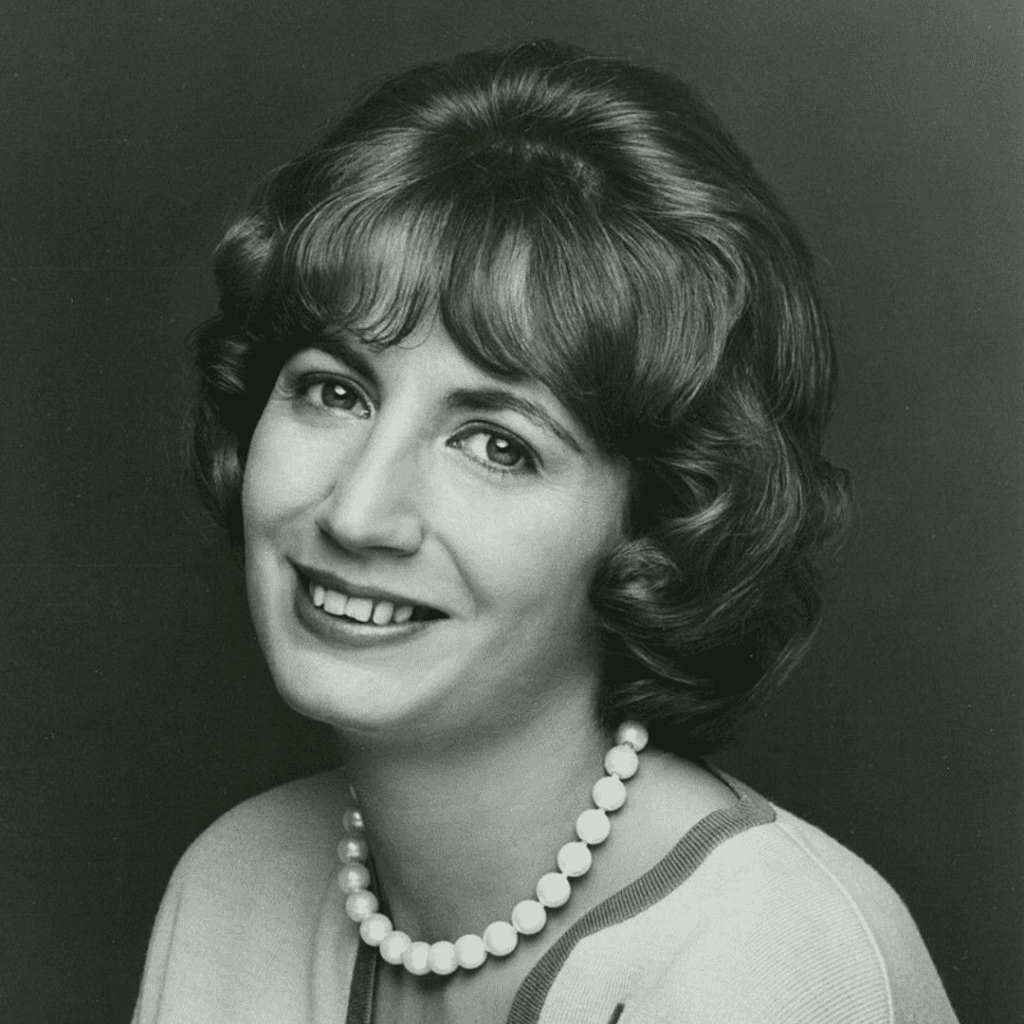 She is also the director of the popular films A League of their Own, Awakenings, The Preacher's Wife, and Riding in Cars with Boys. Born in New York City, she is also the sister of TV producer/director/actor Gary Marshall. She also acted a part in the movie, Laverne And Shirley.
#44 Sister Rosetta Tharpe
An American singer and guitarist, Sister Rosetta Tharpe, gained popularity for her gospel recordings which had a unique mix of electric guitars and spiritual lyrics. She was distinct in such a way that she was the first gospel singer to gain the attention of the rhythm and blues and rock and roll audiences.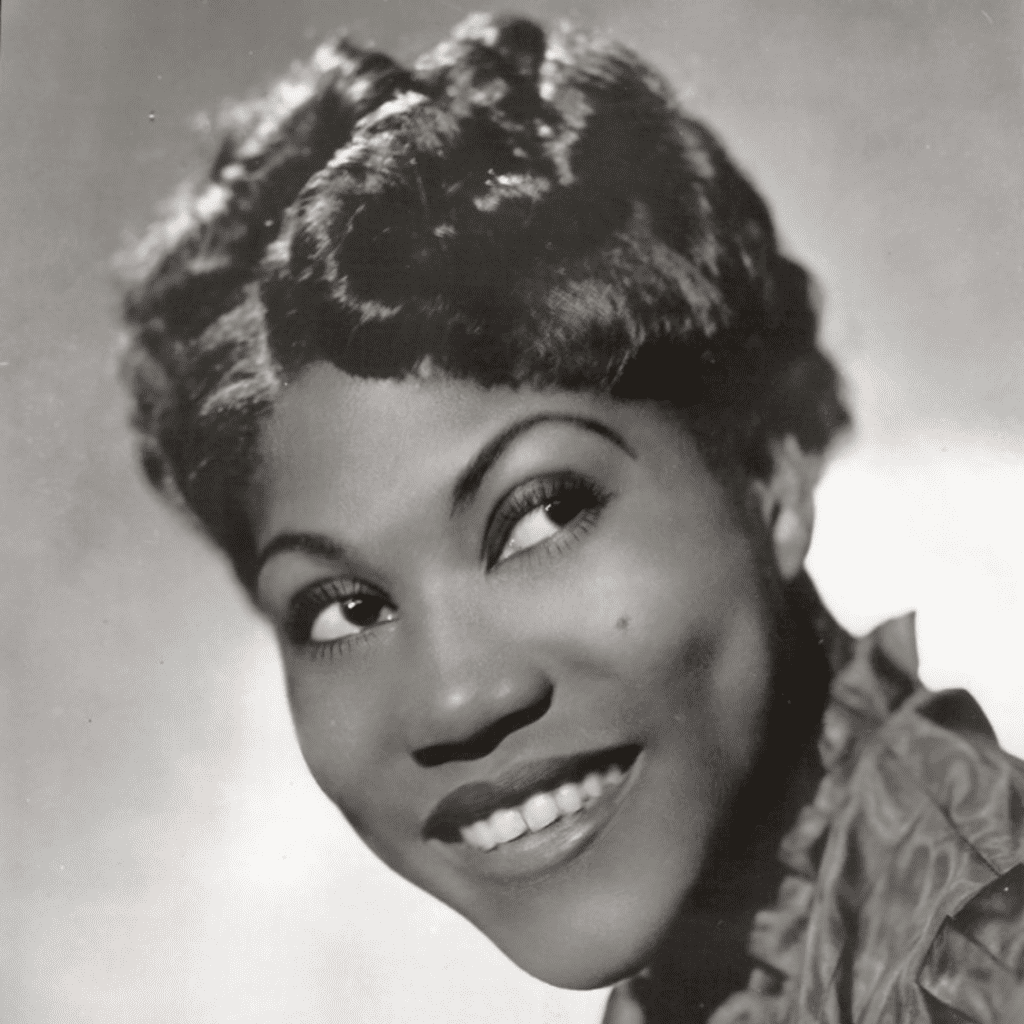 She crossed the line to the secular by hosting shows in nightspots and theaters with a band behind her while bringing spiritual melodies into the mainstream. She was inducted into the Rock and Roll Hall of Fame in May 2018.
#45 Ellen DeGeneres
Although she recently became a casualty of cancel culture, Ellen DeGeneres has achieved so much in her career. She has hosted the Primetime Emmys, Grammy Awards, and Academy Awards and has authored four books, and has her own record company, Eleveneleven.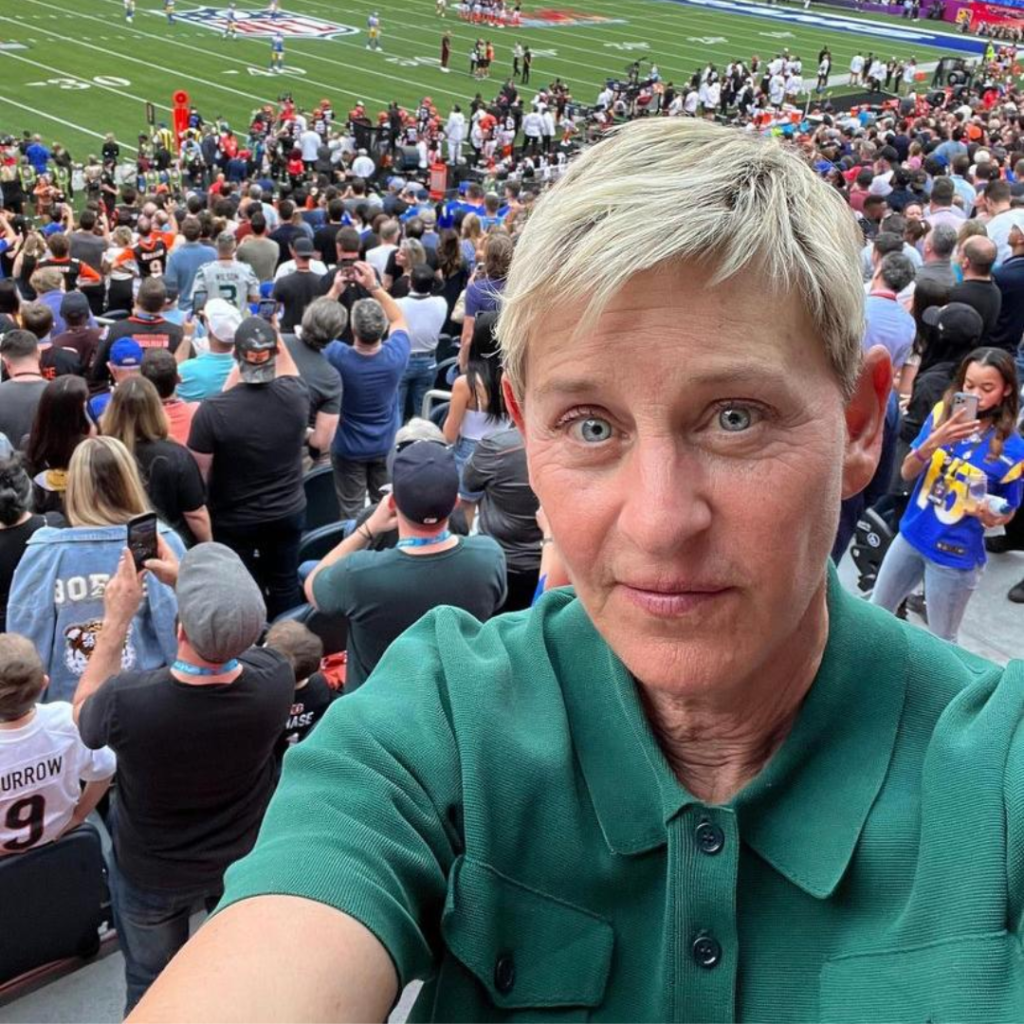 She started in show business as a stand-up comedian and later went on to star in a sitcom named after her. She came out as a lesbian when she guested on The Oprah Winfrey Show and has been happily married to Portia de Rossi since 2008.